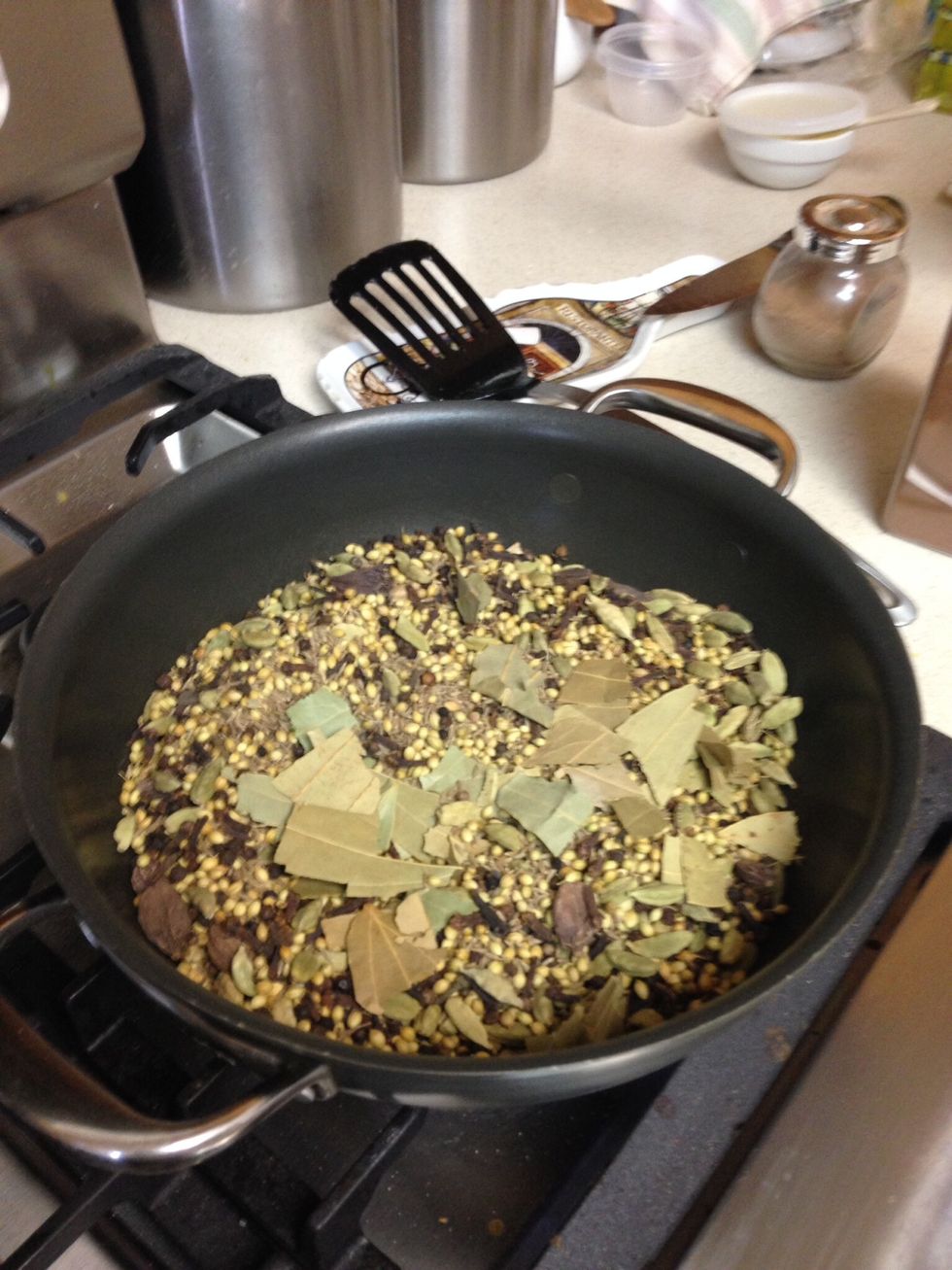 Add all the whole spices to a large heavy bottom sauté pan. Do not add the cinnamon, nutmeg and mace at this point.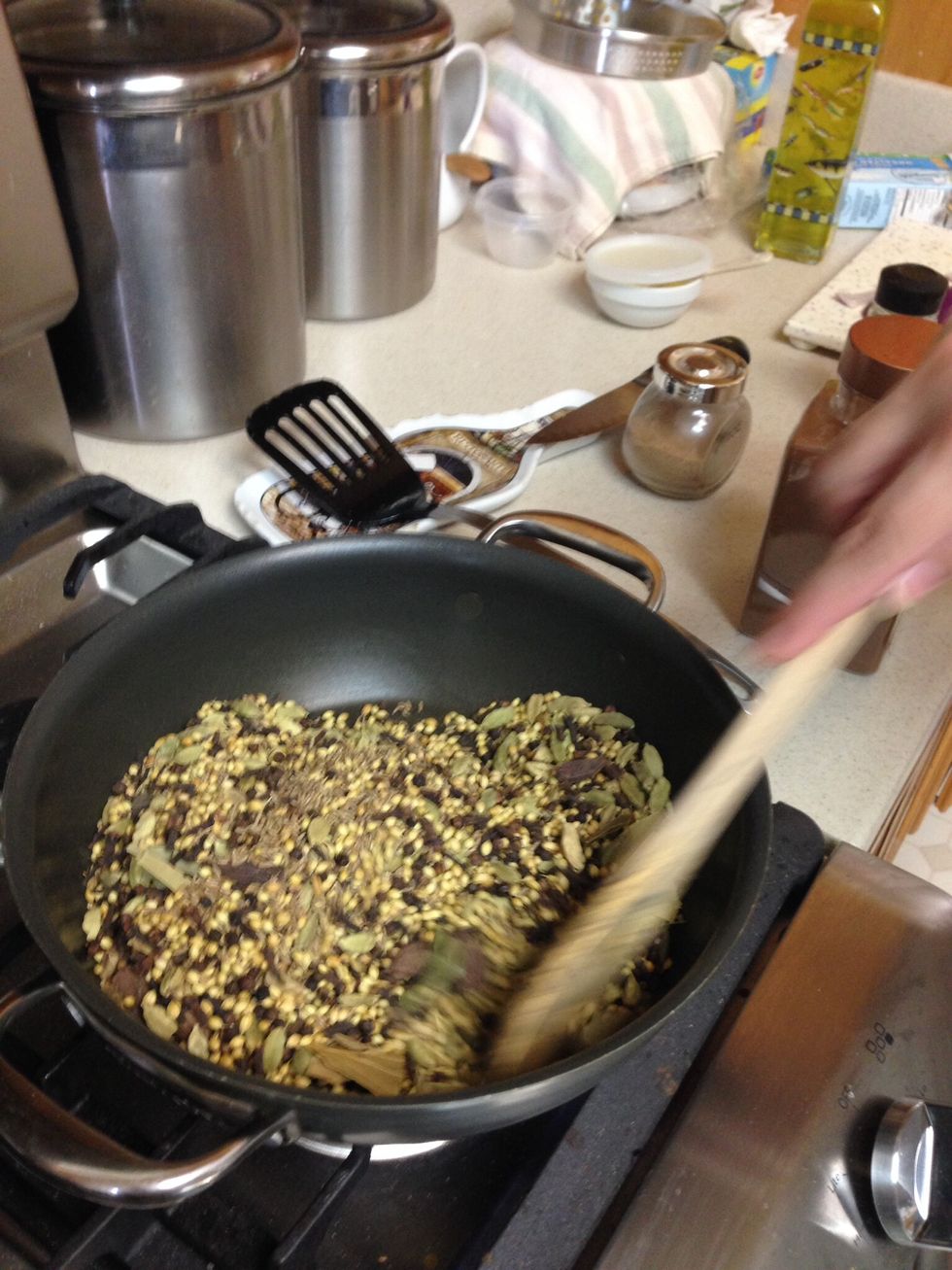 Sauté over medium high heat. Stirring frequently till the spices are well toasted.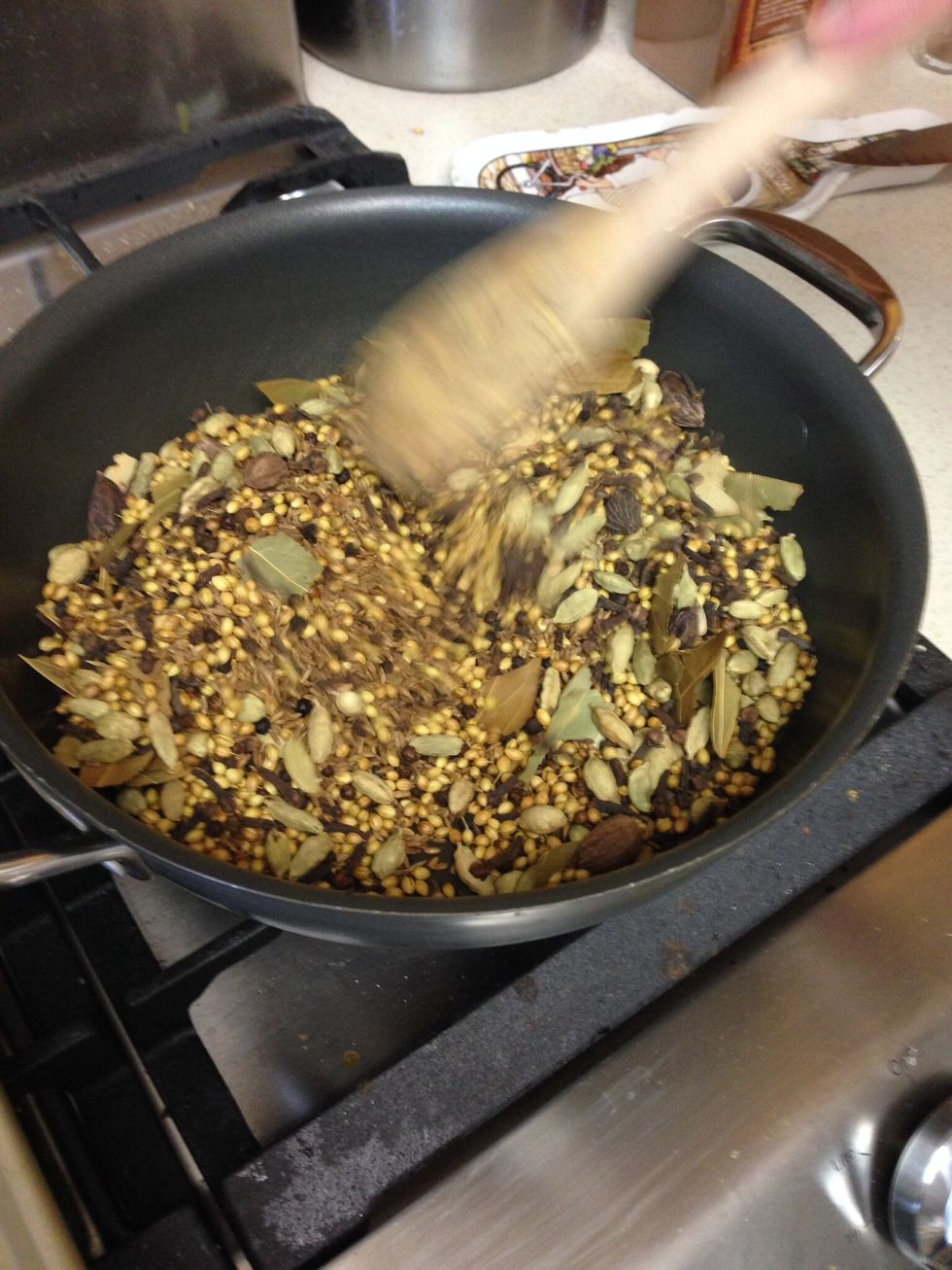 The spices should be fragrant and well toasted in about 15-20 minutes. Be careful not to over cook as the spices will have a bitter taste.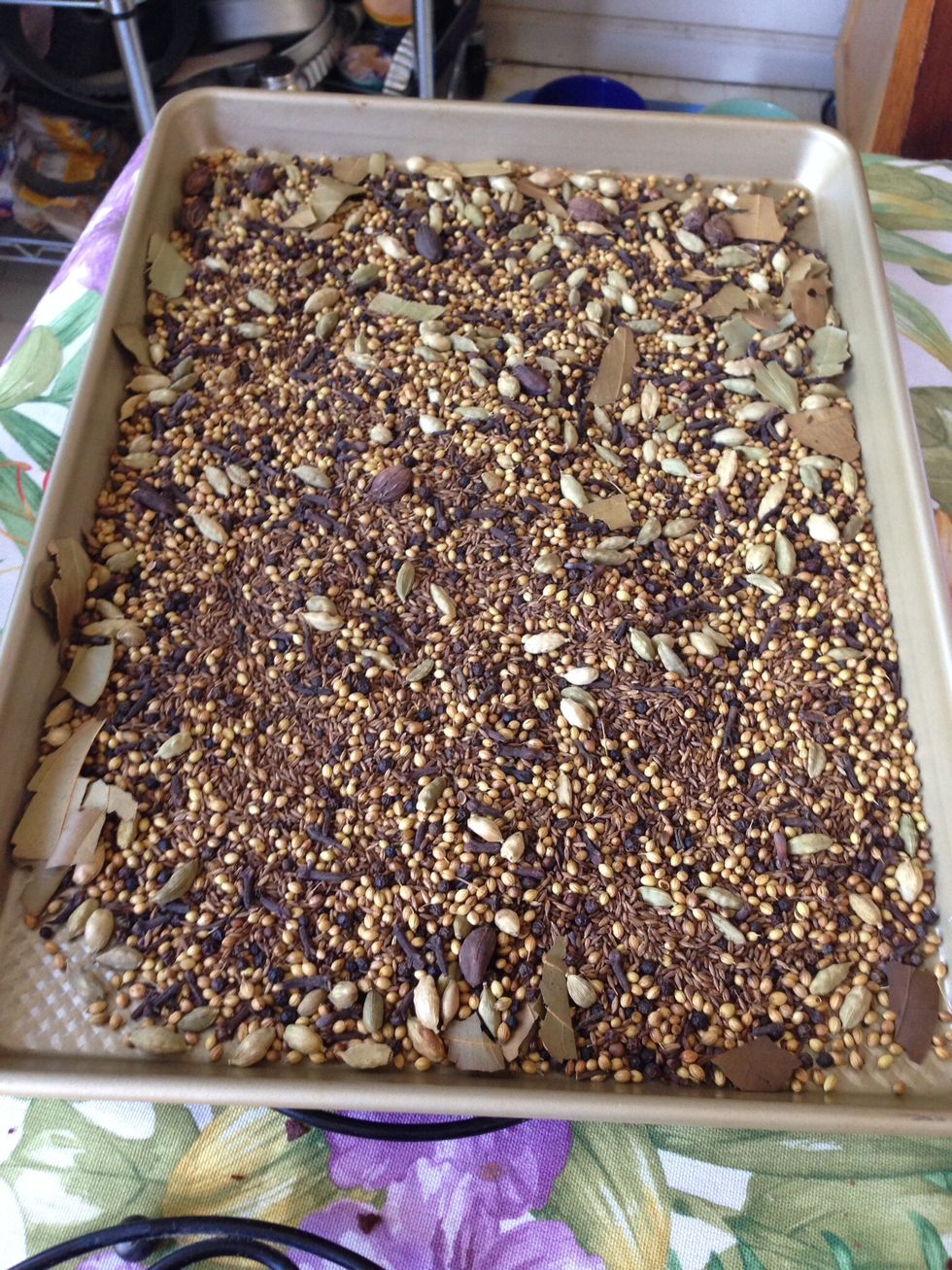 Once toasted remove the spices from the pan and spread on a large baking sheet. Place on cooling rack and allow the spices to cool completely. About an hour.
Once the spices are cooled remove the black cardamom pods to grind them separately.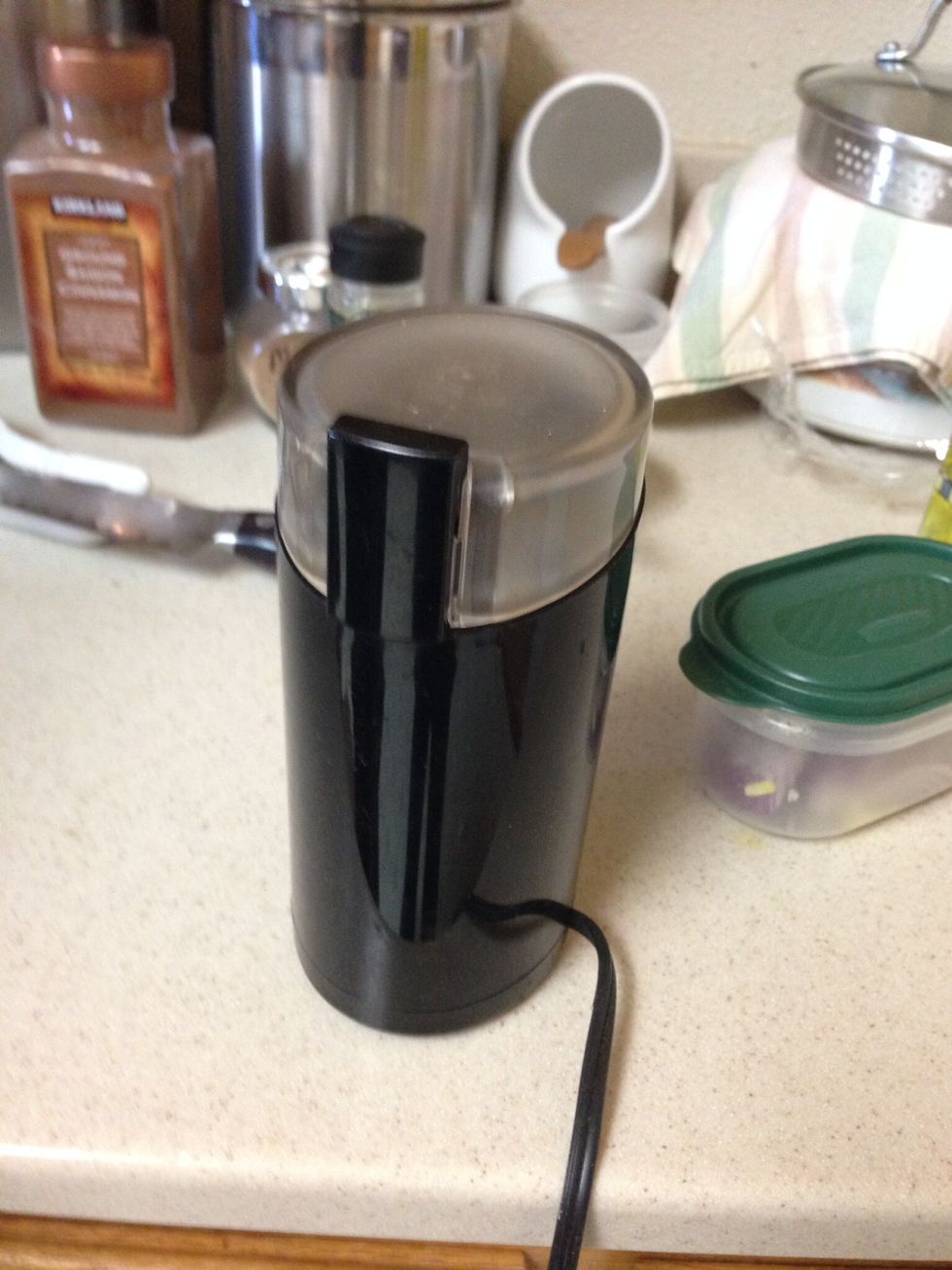 Bring out your favorite coffee grinder for the next step.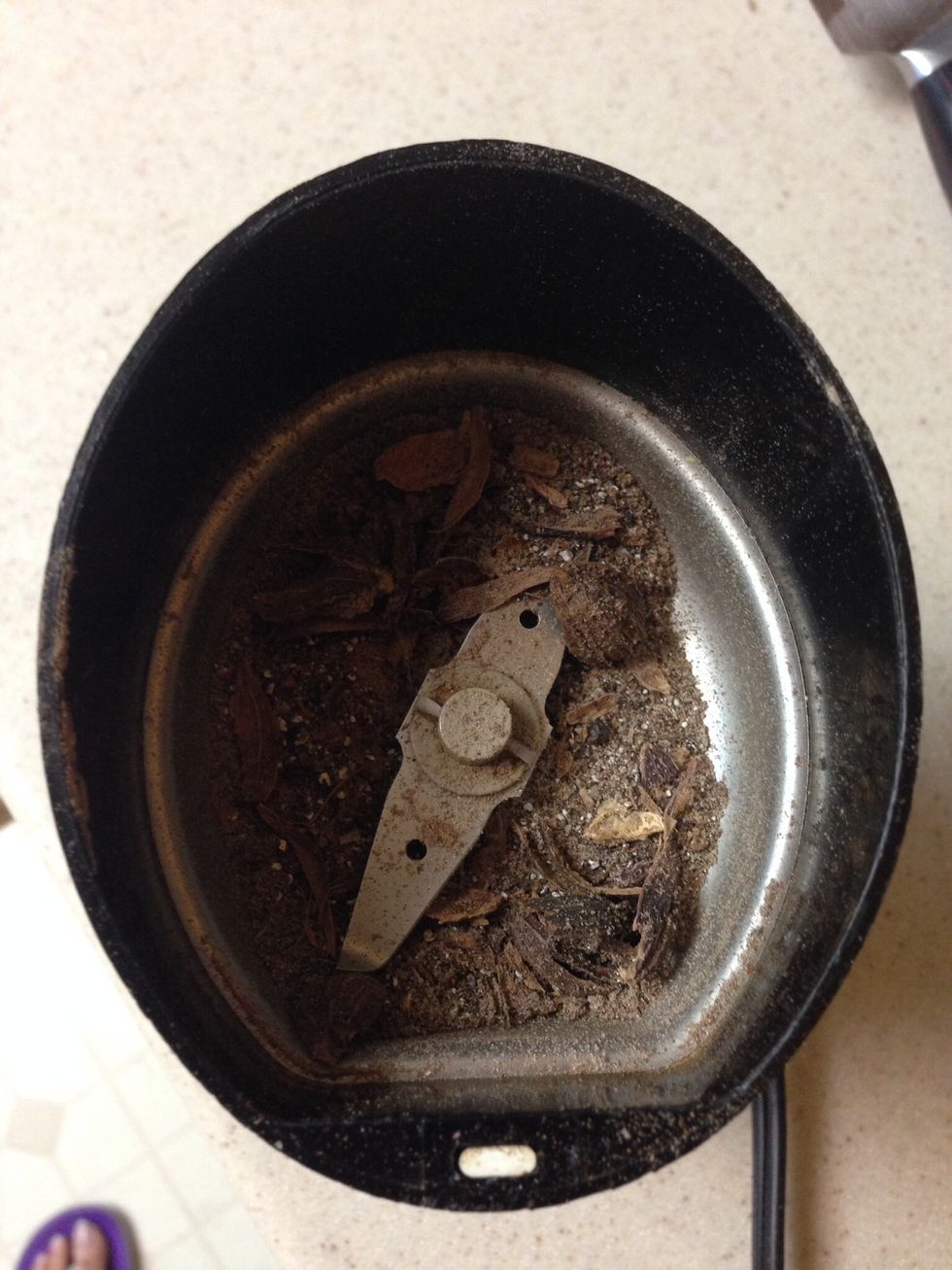 Start by grinding the black cardamom pods to a fine grind. Once ground, place in a large platter or mixing bowl.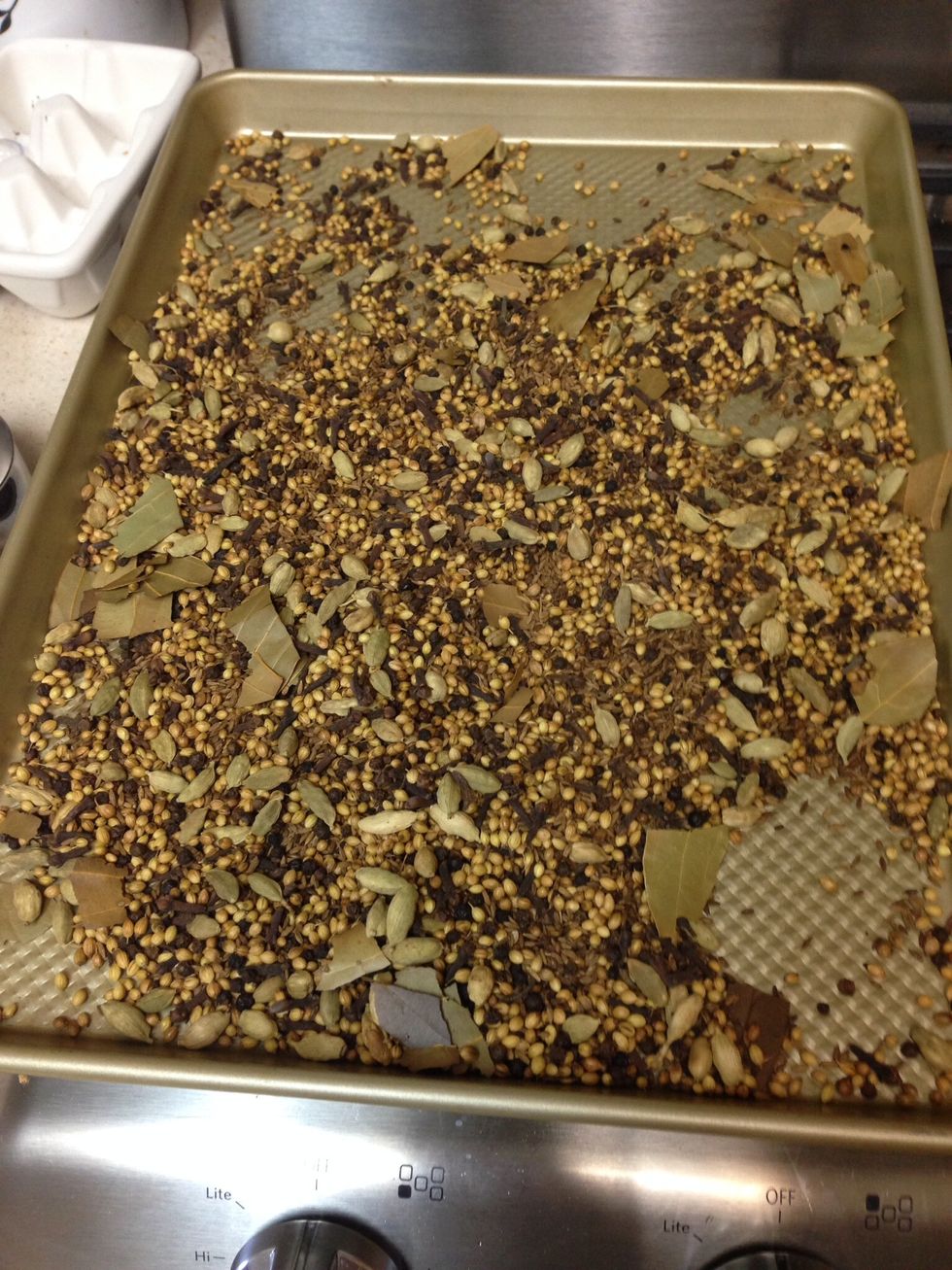 Once the black cardamom is done you'll need to grind up the rest of roasted spices in batches.
Make sure not to overfill the grinder so the spices grind evenly.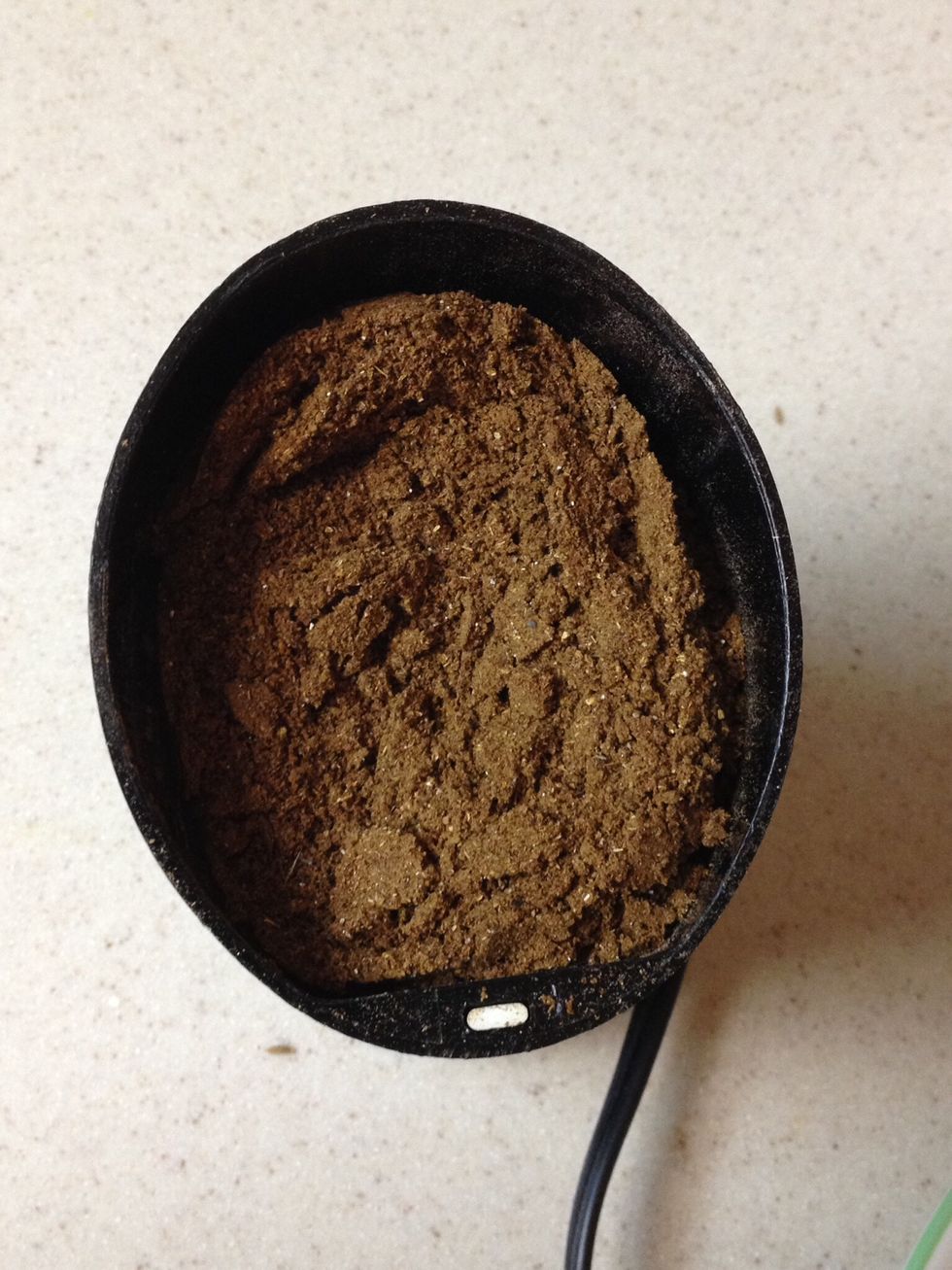 Make sure eaton batch is an even fine grind.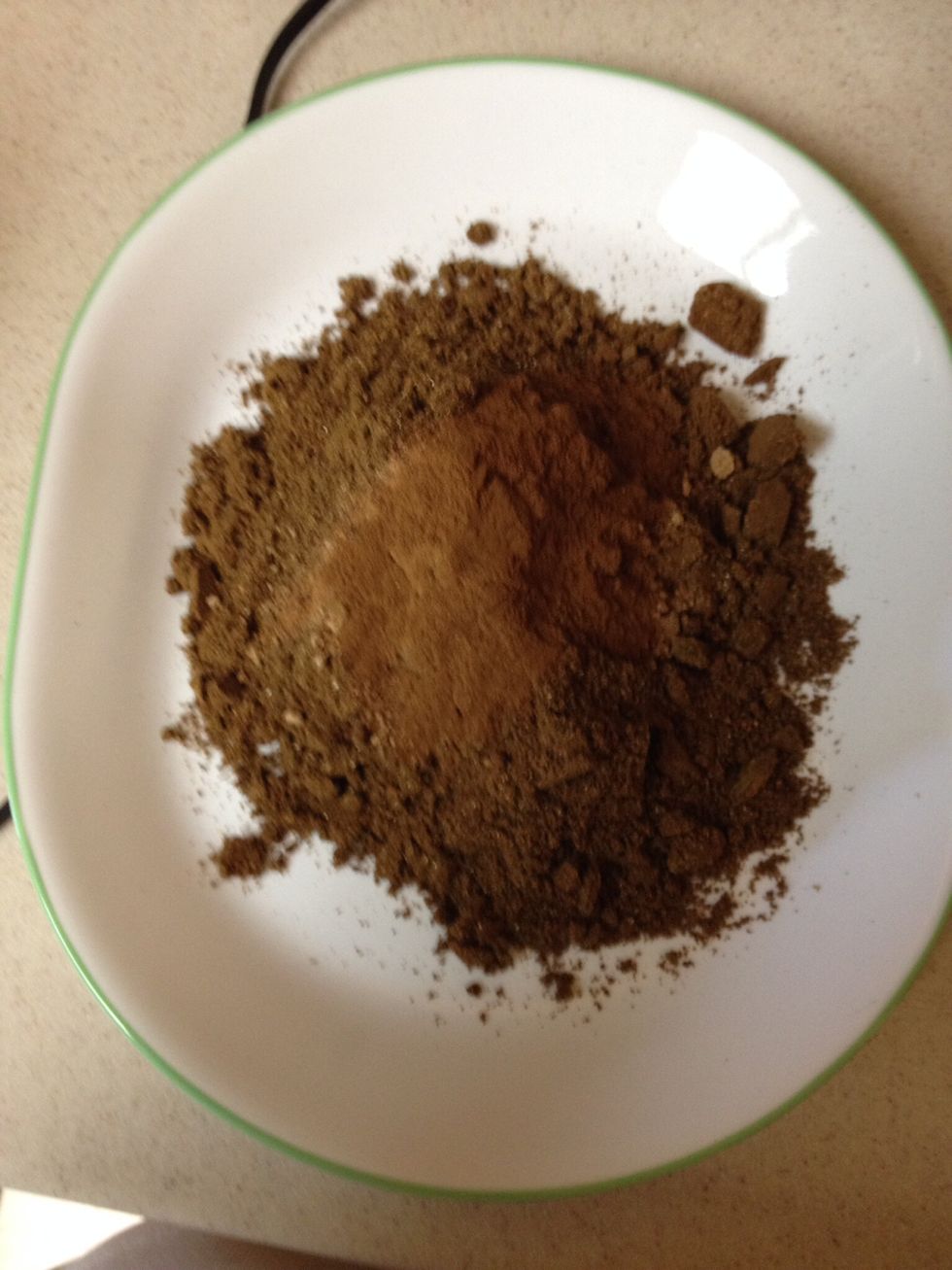 Once all the whole spices are finely ground add the ground cinnamon, nutmeg and mace and stir to even distribute.
Store in air tight container in a cool dark place (preferably in a glass jar). Use as the base spice in various Indian and middle eastern dishes.
1.0c Whole Cumin seeds
1.0c Whole Coriander seeds
1/3c Whole cloves
1/2c Whole green cardamom pods
12.0 Whole black cardamom pods
1/4c Whole black peppercorns
1/2tsp Ground nutmeg
1/2tsp Ground mace
1/2tsp Ground cinnamon
6.0 Bay leaves