Football is finally here. Now it's time to get the Sunday menu going and why not start with some amazing guacamole? I was so excited I forgot to add the cilantro...don't make the same mistake!!!
20
Double up on everything if you are making this for more then two people! This recipe makes 2 servings. If you have 10 people coming over to watch a game, multiply this recipe by 5!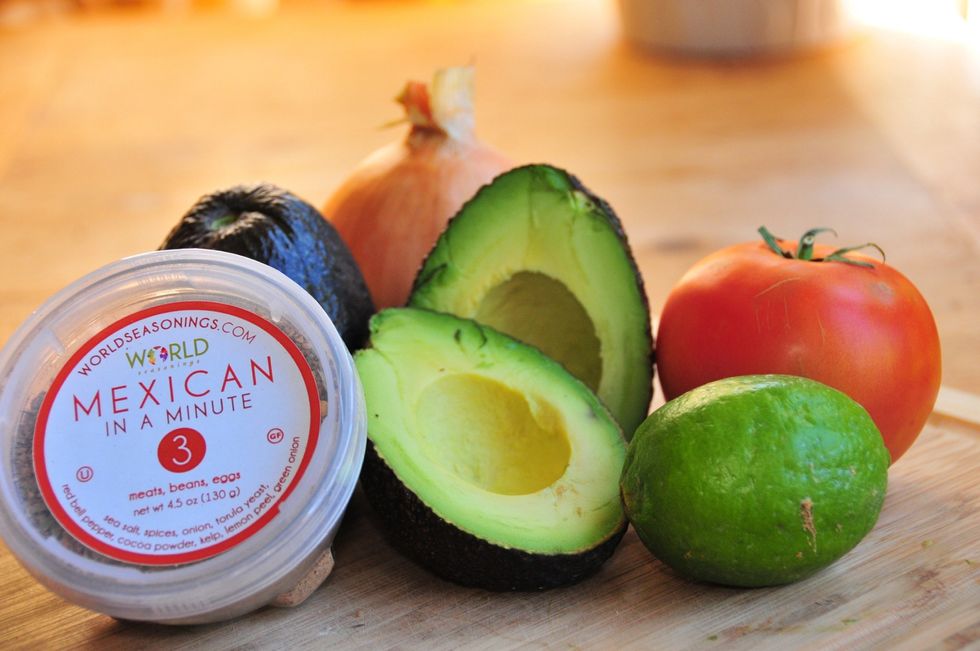 This recipe is easy, but I think all guacamole recipes are easy. Here is everything you will need, minus the cilantro I forgot to add. It was good without it, but so much better once I added it.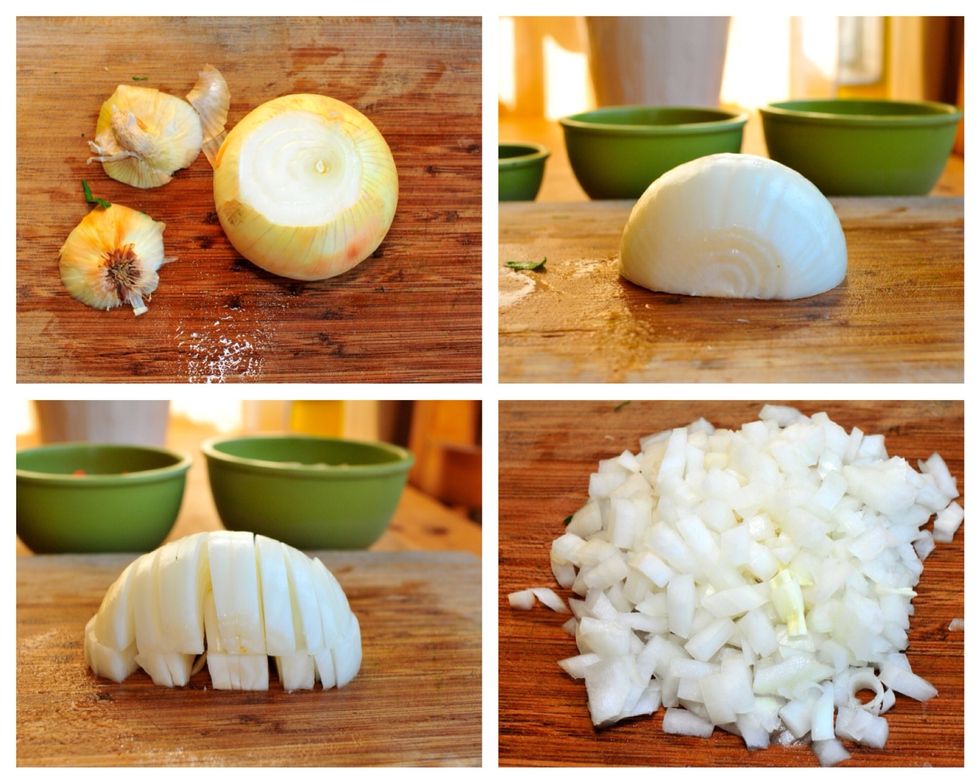 Dice your onion small. Well, unless you love onions and want them to be the star of your guac...but that isn't the point of guacamole! You only need 1/2 a cup.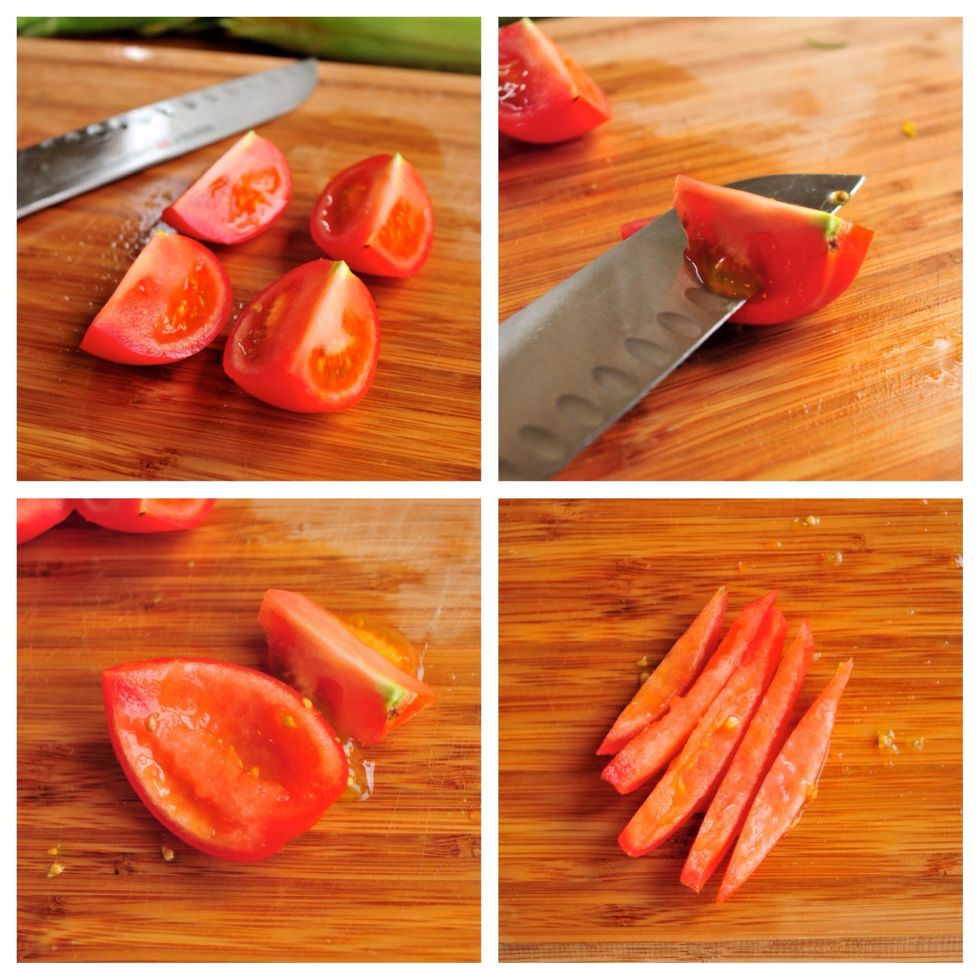 Tomatoes are a necessity for a good guacamole. Remove their seeds then dice small.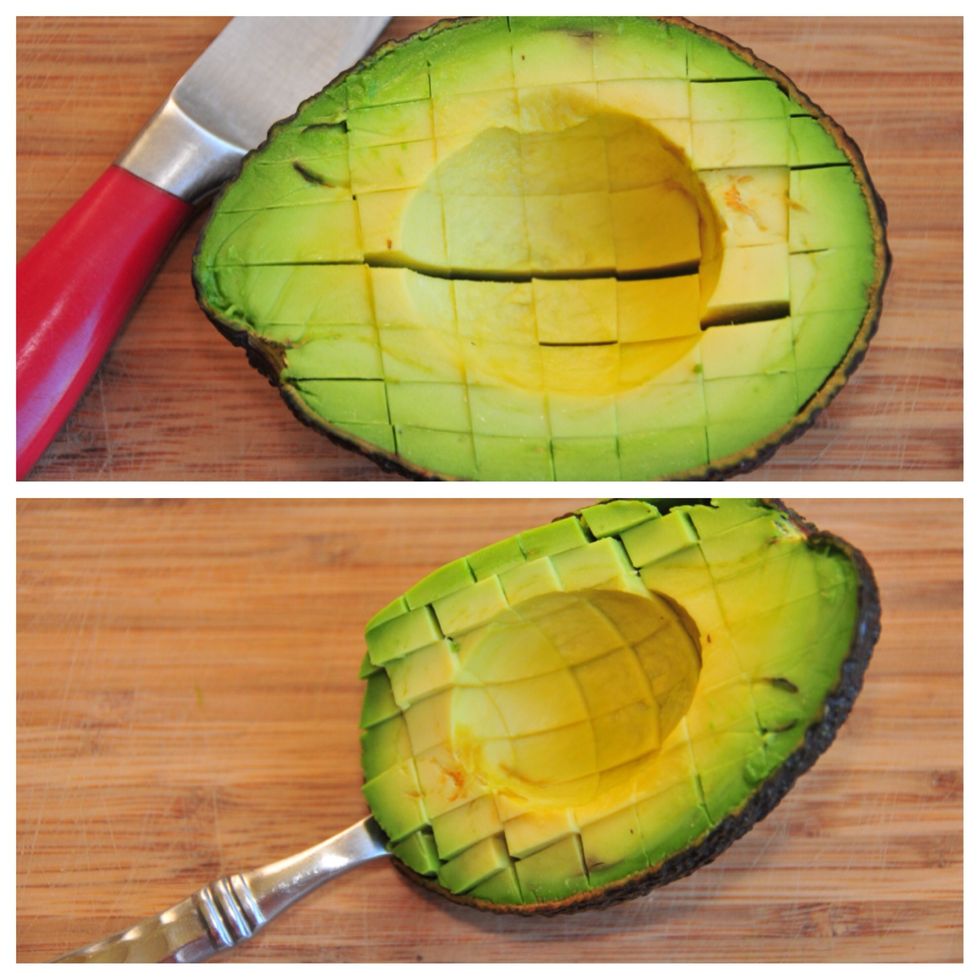 Cut your avocados in half, remove the seed, then take small knife and carefully cut the avocado like pictured above. Then take a spoon and scoop it all out and place in a bowl.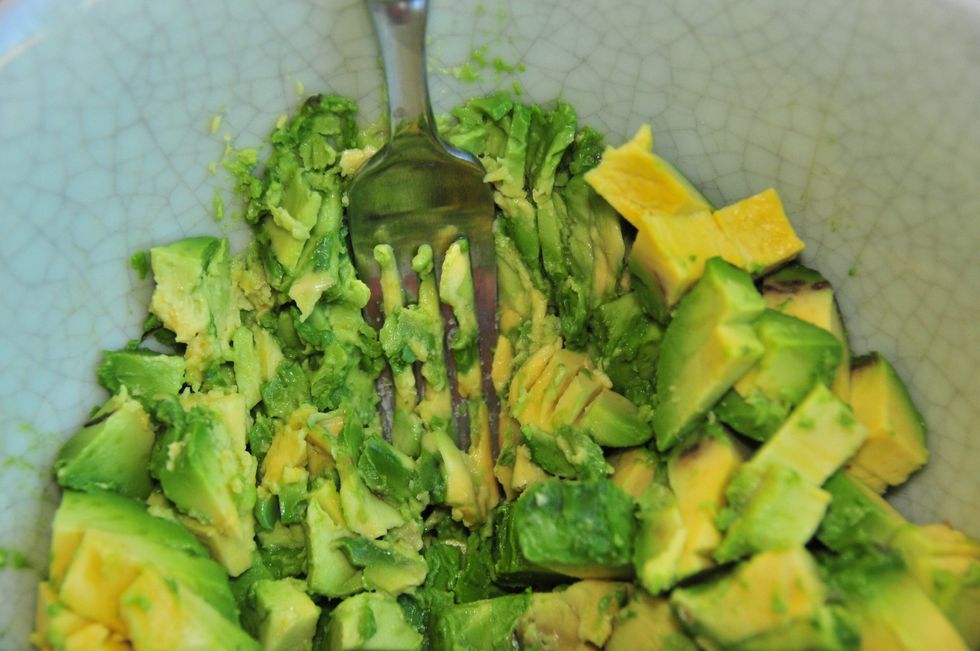 Take a fork and gently mash the avocado against the side of your bowl. Mash as little or as much as you like. It's up to you. I mash mine pretty well to get a smooth consistency.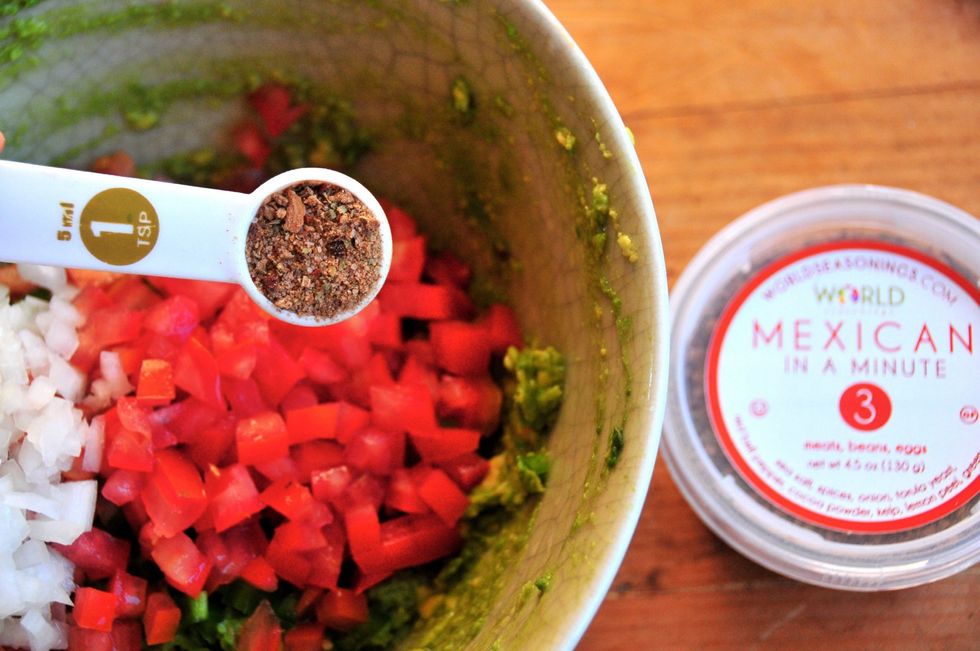 Add all the ingredients along with 1.5 teaspoons if #3 Mexican in a Minute. If you don't have any, go to www.worldseasonings.com and use the code "snapguide" to save 20% when ordering.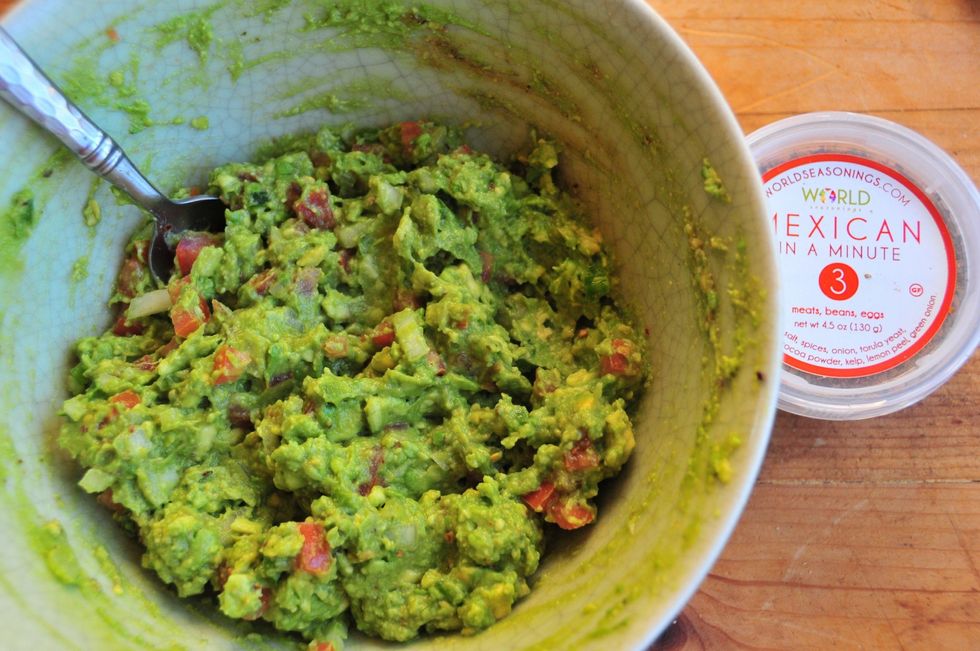 Mix well... Don't forget to add cilantro!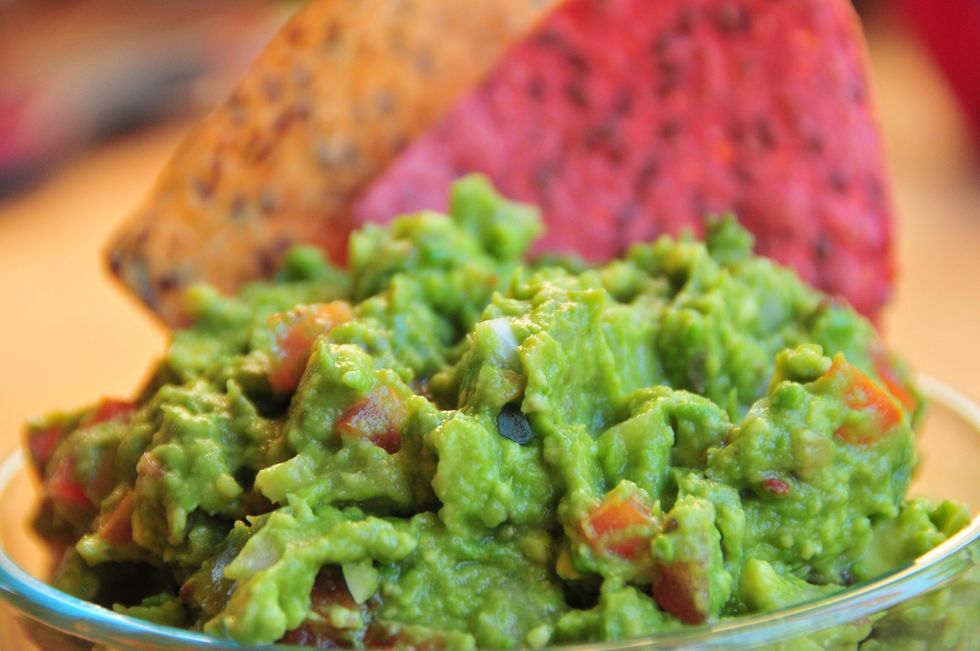 Cover and chill or serve immediately! Hope you enjoy it...and your guest do too!
1.0tsp #3 Mexican in a Minute from Worldseasonings.com
2.0 Avocados
0.0c Onion, diced small
1.0 Small tomato, diced small
0.0c Cilantro, chopped
0.0 Lime, juiced
World Seasonings
World Seasonings offers 9 amazing gluten free, kosher and all-natural seasoning blends that will make breakfast, lunch and dinner extraordinary.
San Diego, CA - everywhere