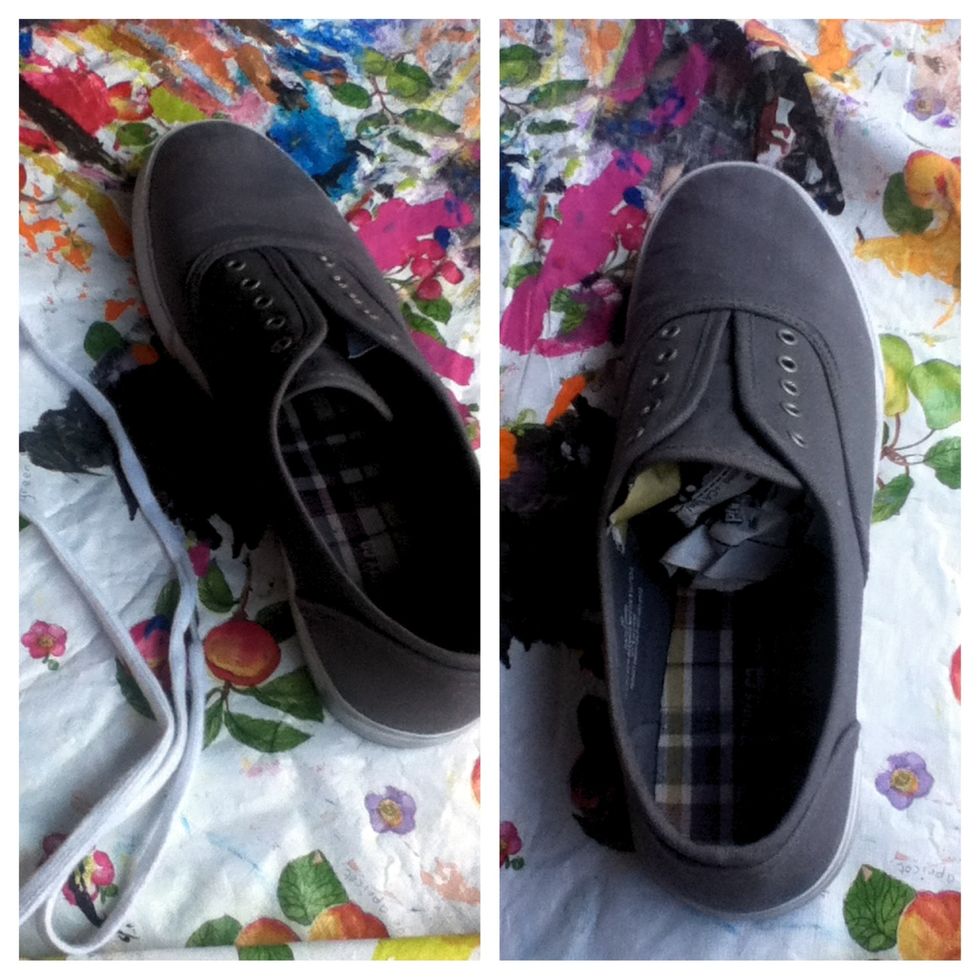 Remove the laces from your shoes if there are any. Stuff the inside of the shoe with newspaper. This will make the painting easier!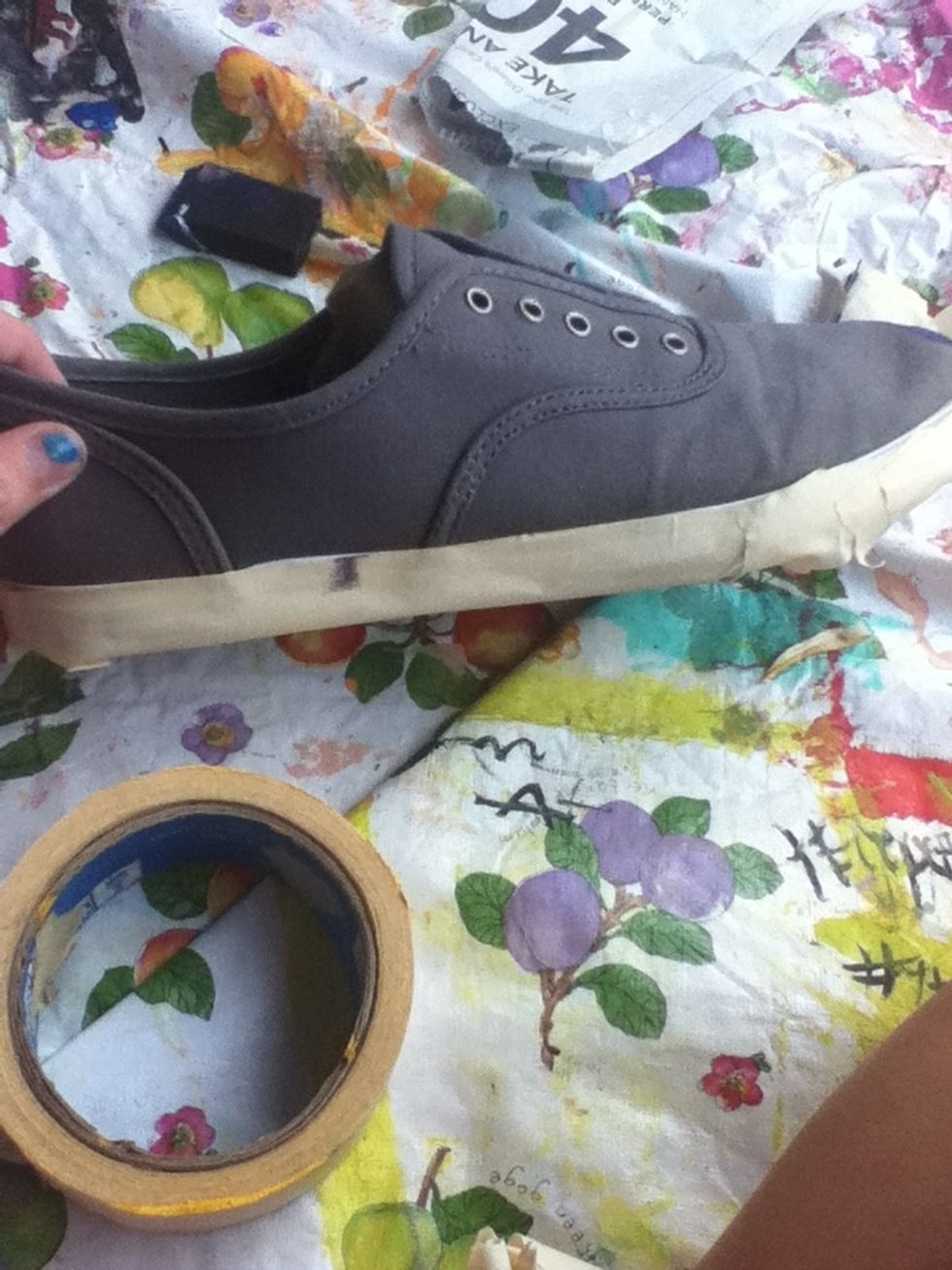 Cover the rubber part at the bottom of the shoe with masking tape, and wherever else you don't want paint.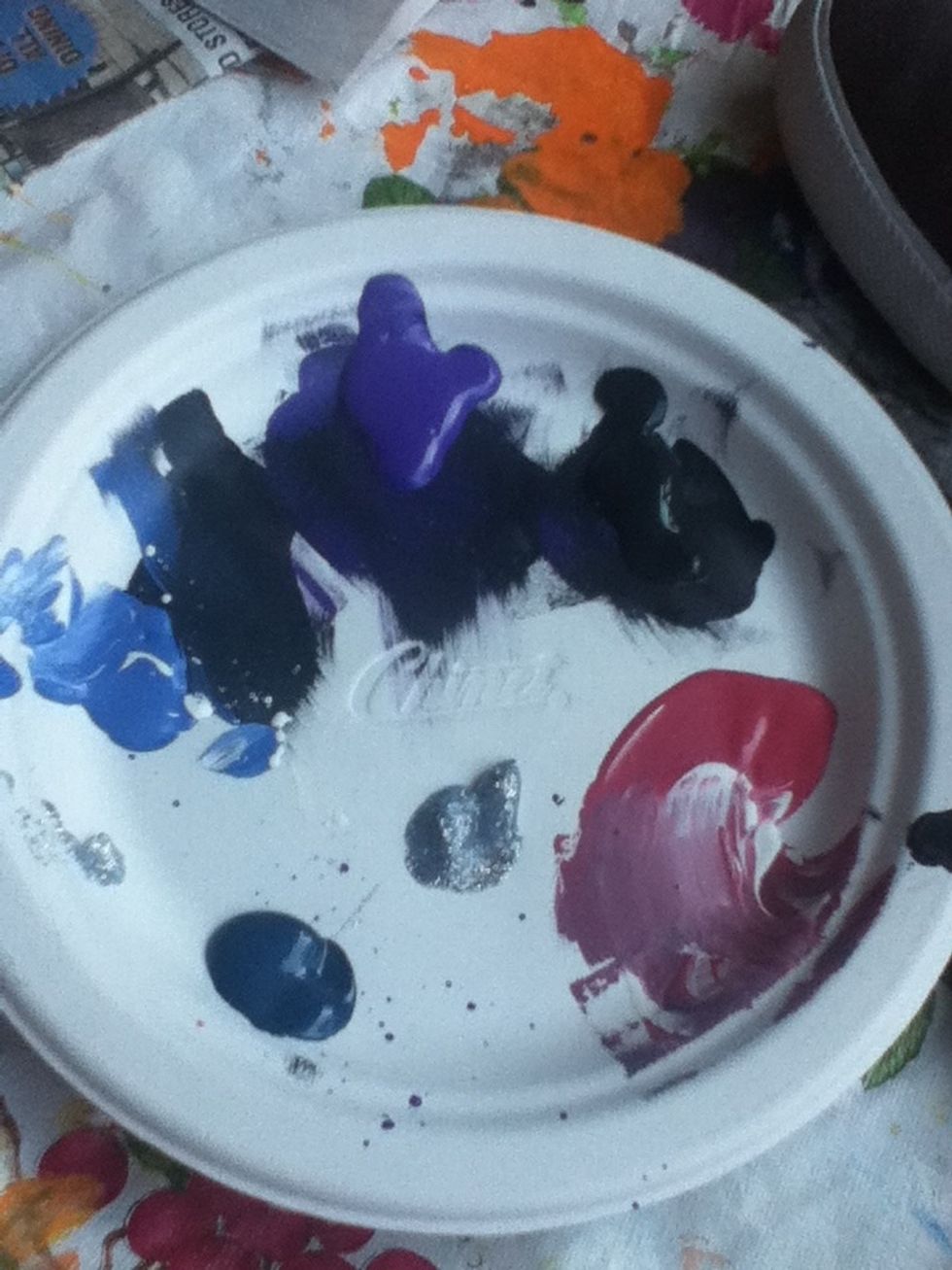 Put some dabs of paint on your paint pallet, I just used a paper plate. It looks really nice on your shoes if you mix some of your colors together. I used black, blue, purple, red and white on mine.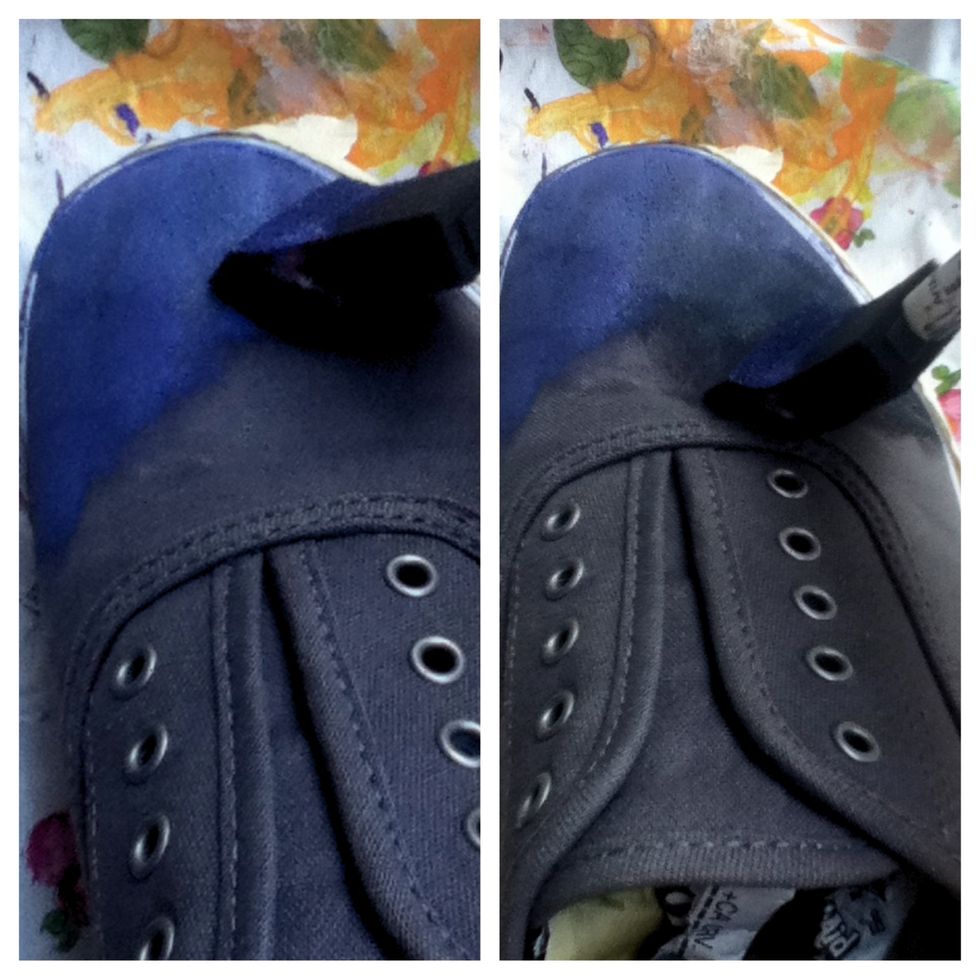 Start by painting some of your first color on your shoe. Then start adding another color around it. I used purple and black. This gives it a galaxy cloud effect!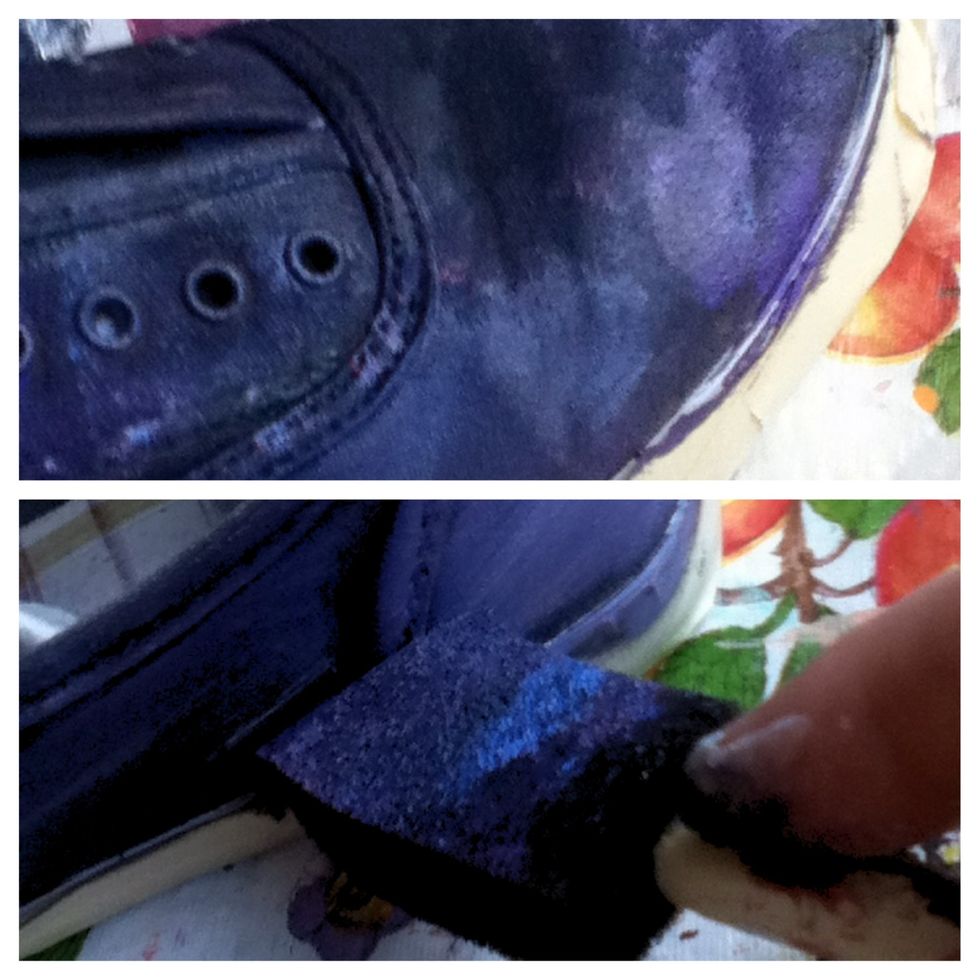 After you've painted your whole shoe, start sponging on some lighter colors on top of what you've already done. I used white, light blue, and reddish pink! Now is a good time to add glitter.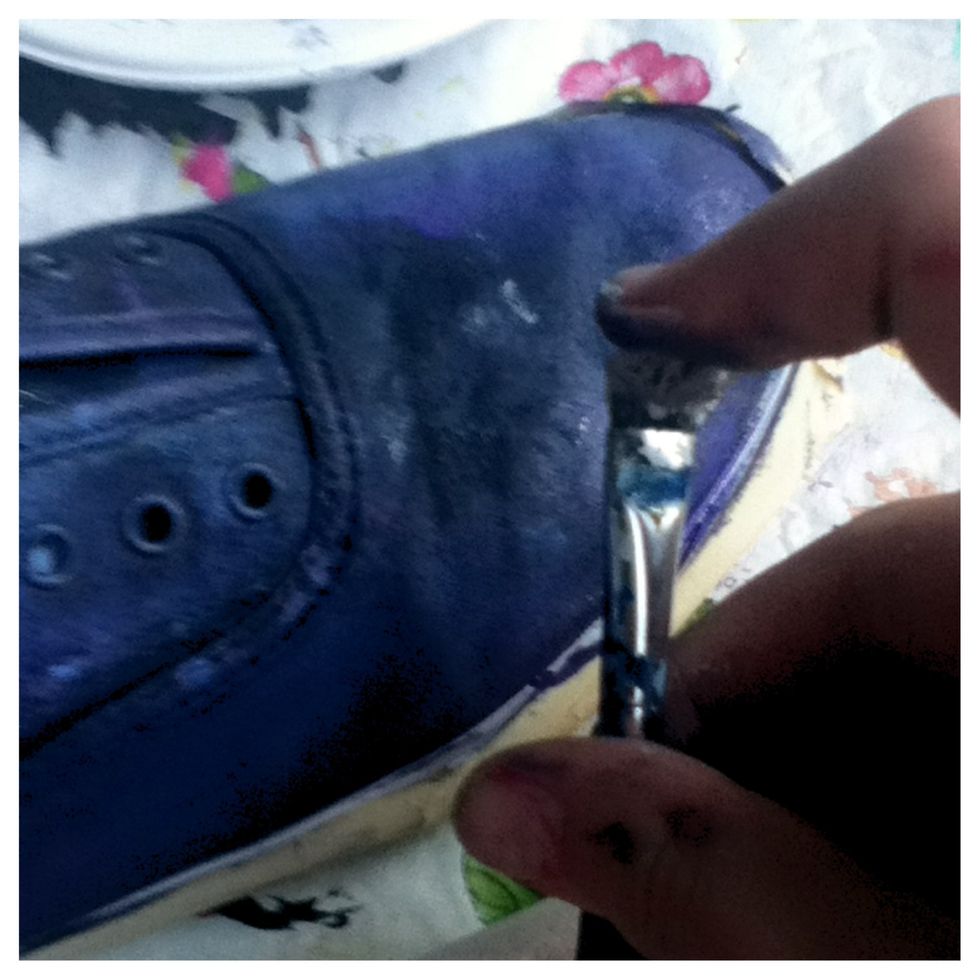 Now put some white paint on your regular paintbrush and flick some white paint on the shoe for stars. You do this by pulling the bristles back and letting go.
it looks pretty cool if you mix some of the stars together, it looks like a cloud!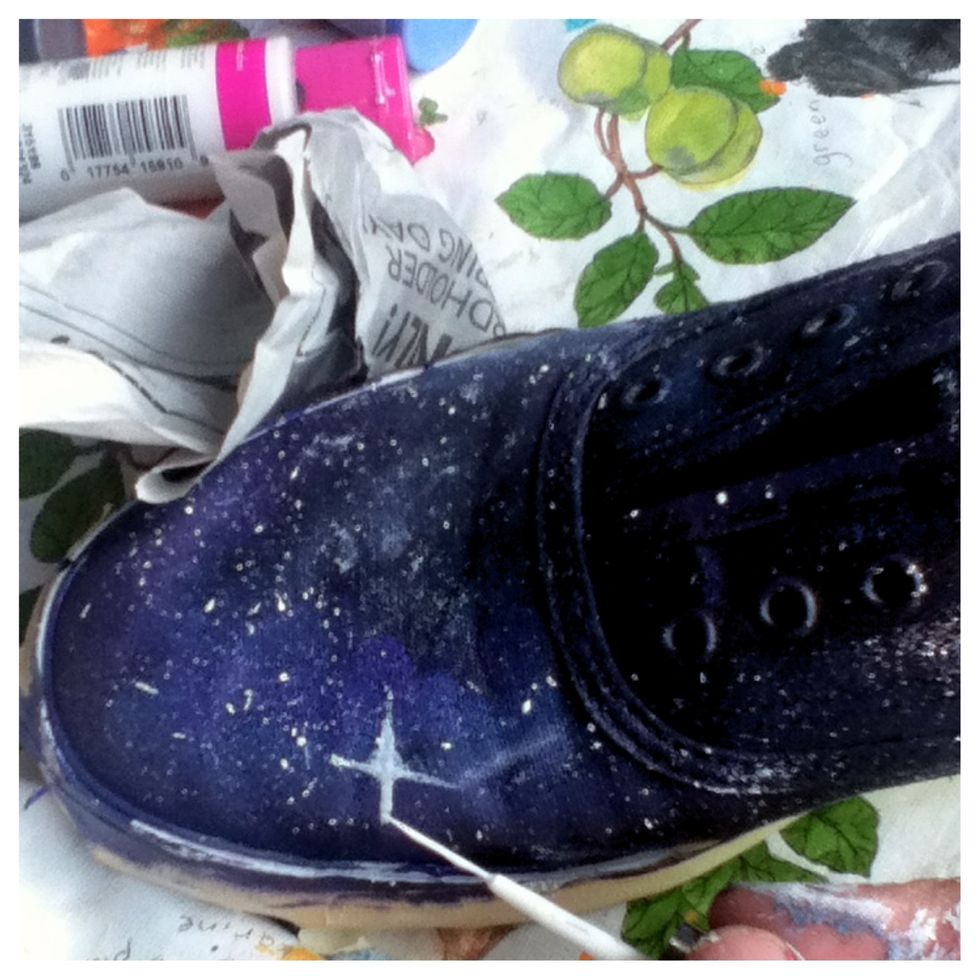 After you've put stars all around your shoe, then it's time for the bigger stars. You can do this with a nail polish brush or a fine tip brush. Most of my stars look like a crosses or diamonds!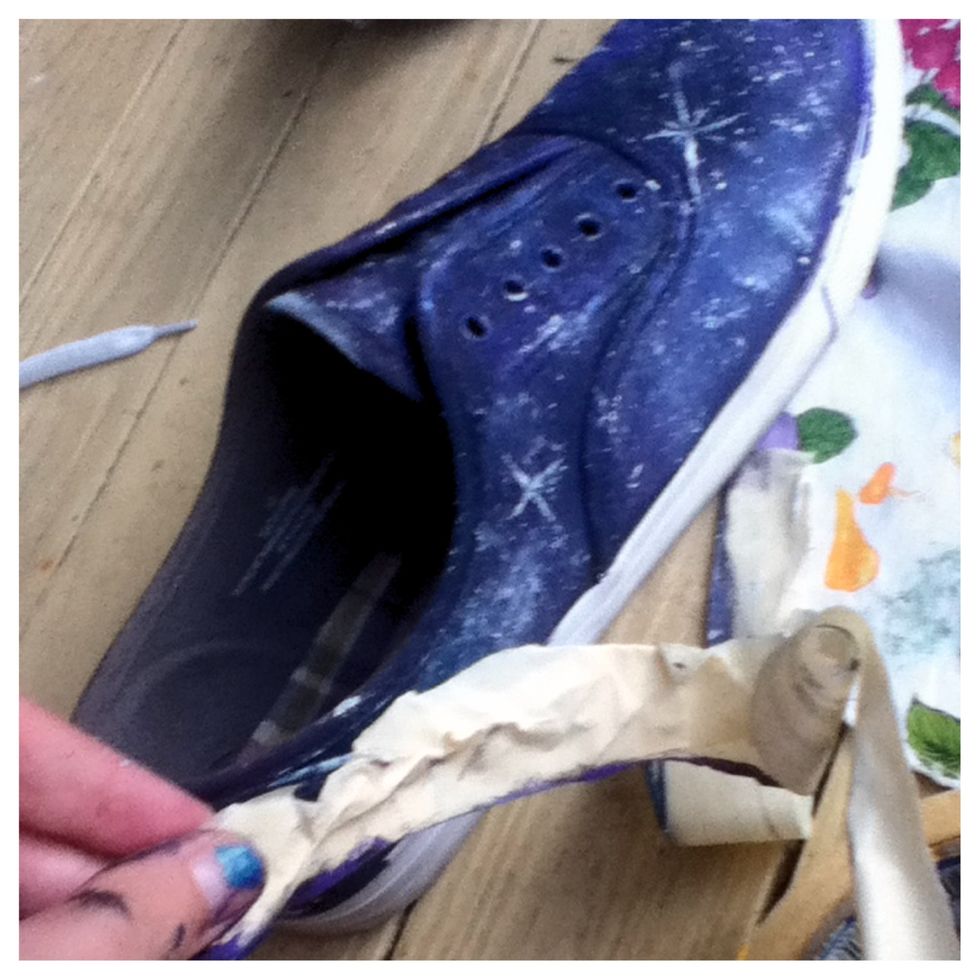 Peel off the tape and lace up your shoe!
Do the other shoe... it doesn't have to be identical to your other one! It looks better of you put your colors in different places this time.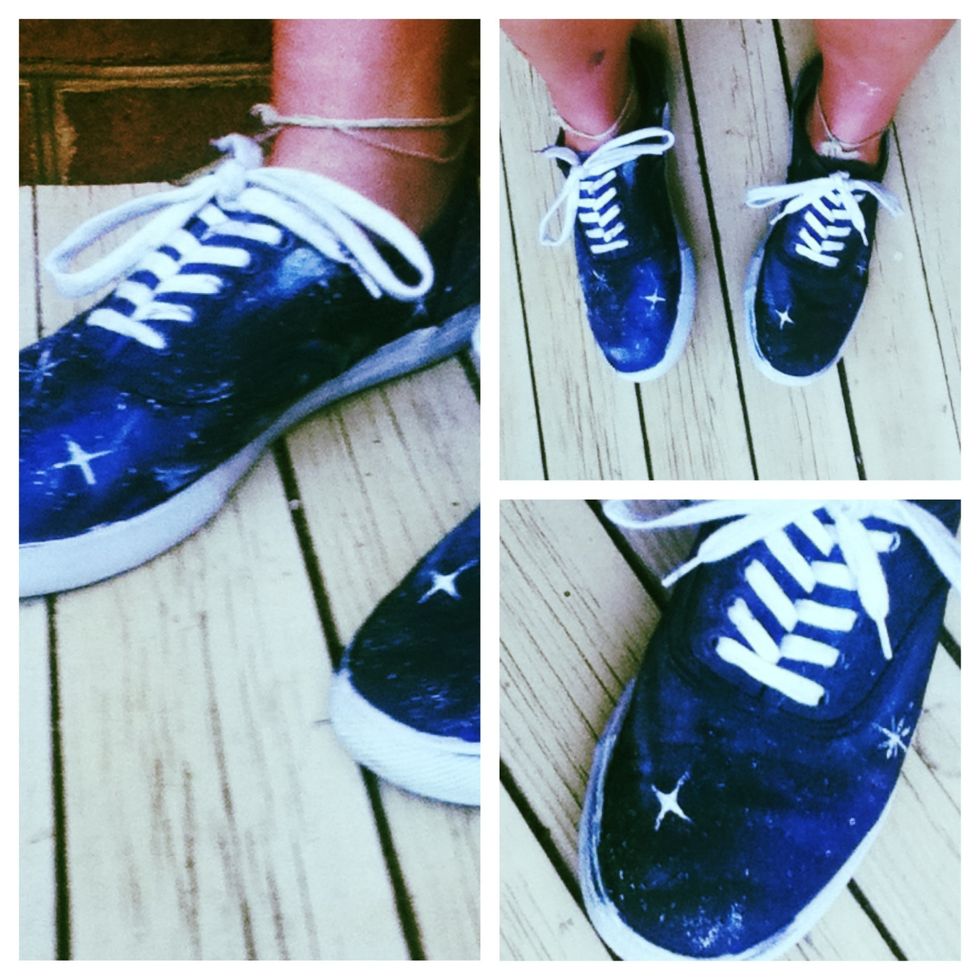 Now you're done! Yay!
1.0 pair of canvas shoes
fabric paint or acrylic paint
1.0 paintbrush
1.0 sponge brush
paint palette or something to mix paint on
masking tape
fine tip paintbrush
white paint
Reagan Kelly
I like to make stuff.. and watch other people make stuff... and show people how to make stuff...