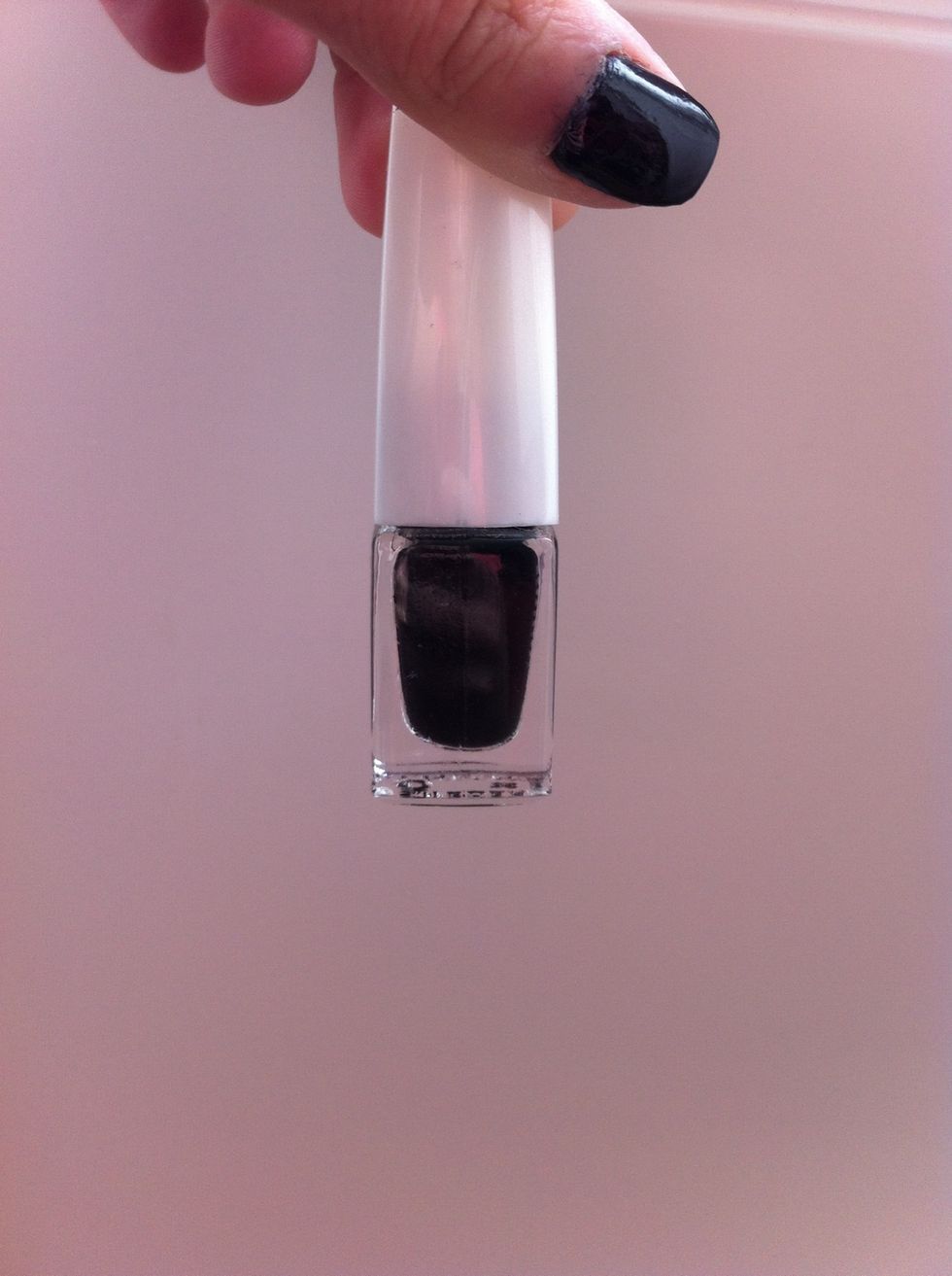 Black nail polish. From IsaDora.
Put it on. Fix around the nails, you don't want polish there.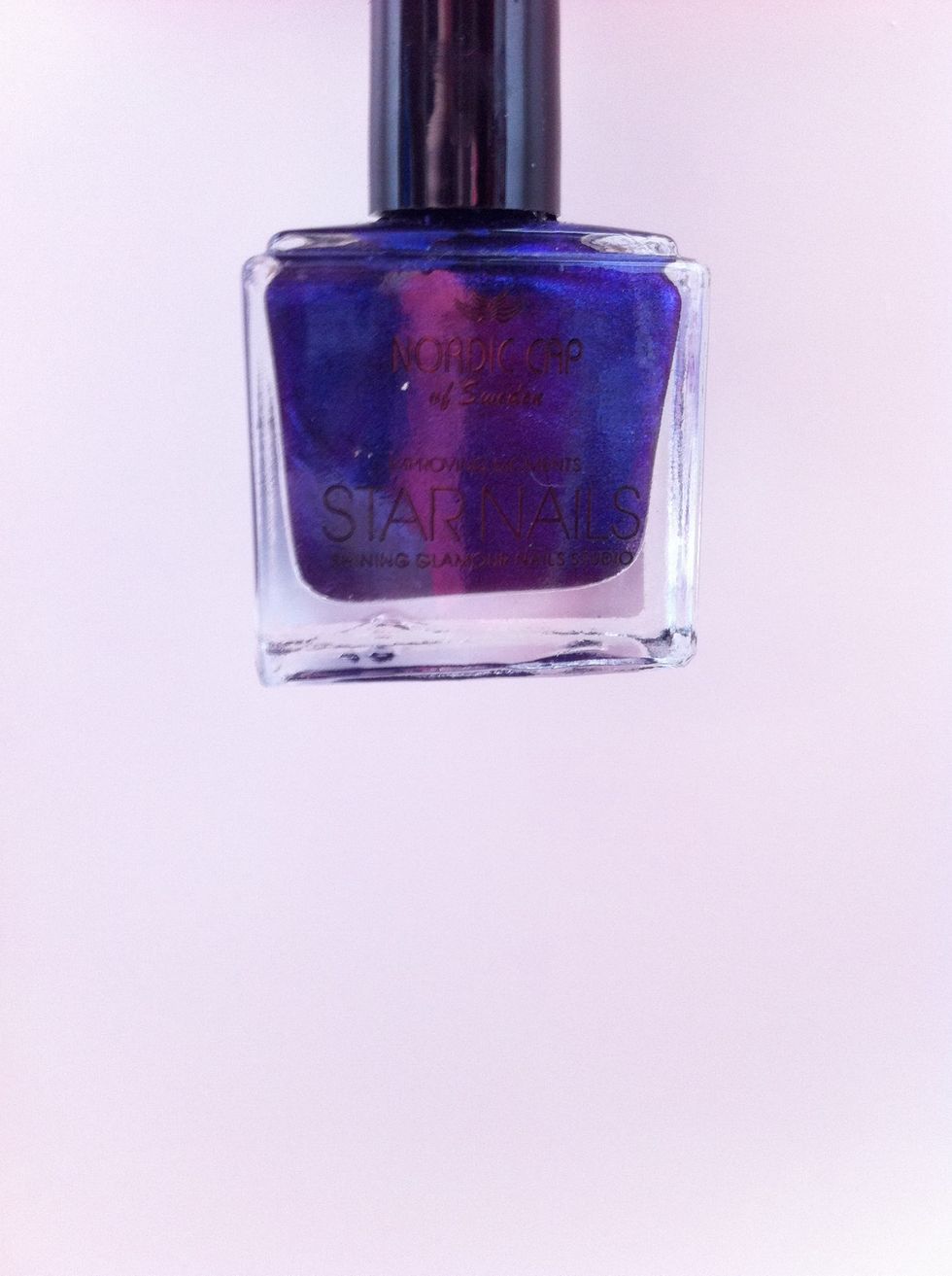 Blue/purple nail polish. It's from Nordic cap (star nails)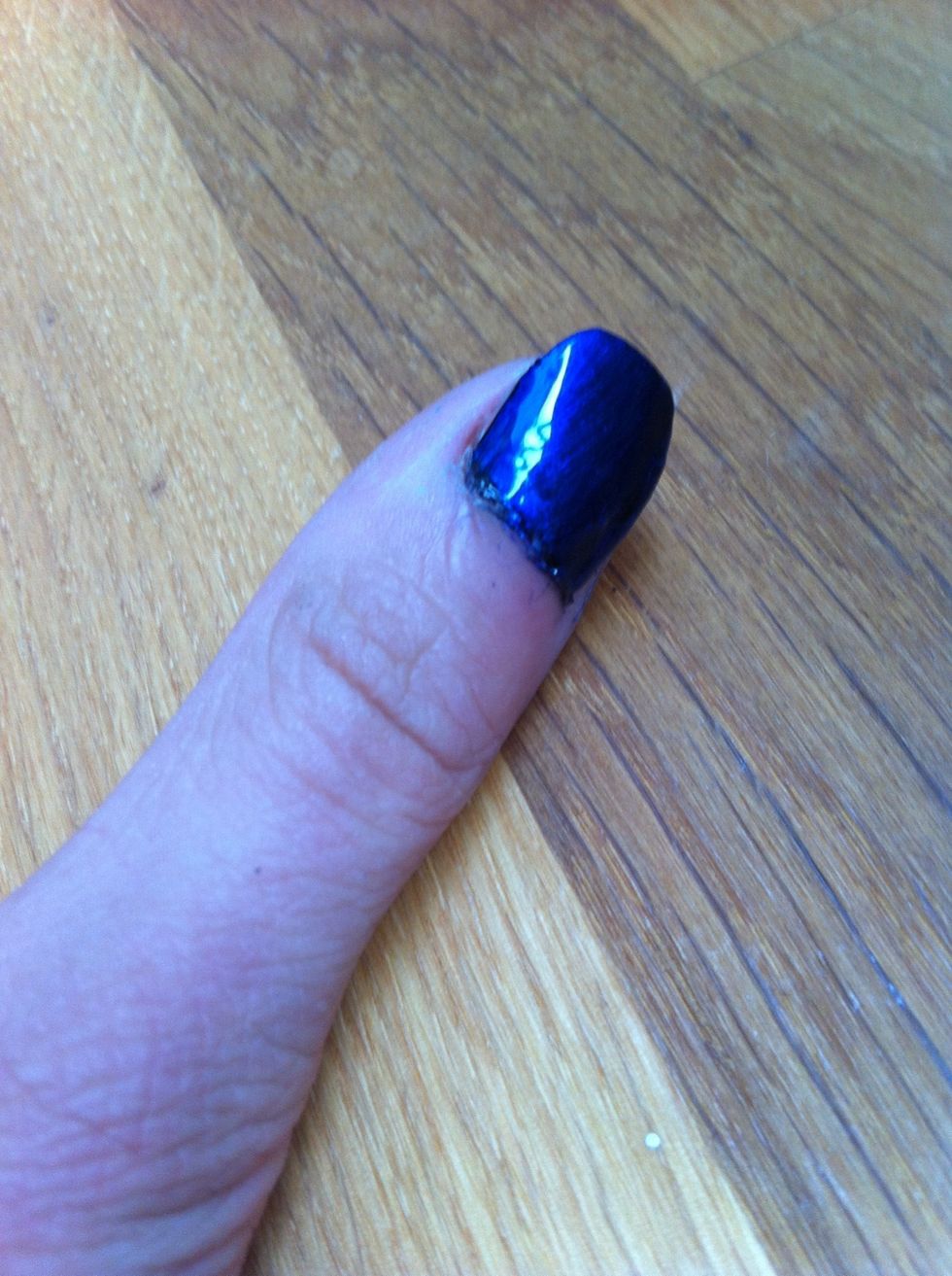 Put it on, but not much. We want the black to shine through.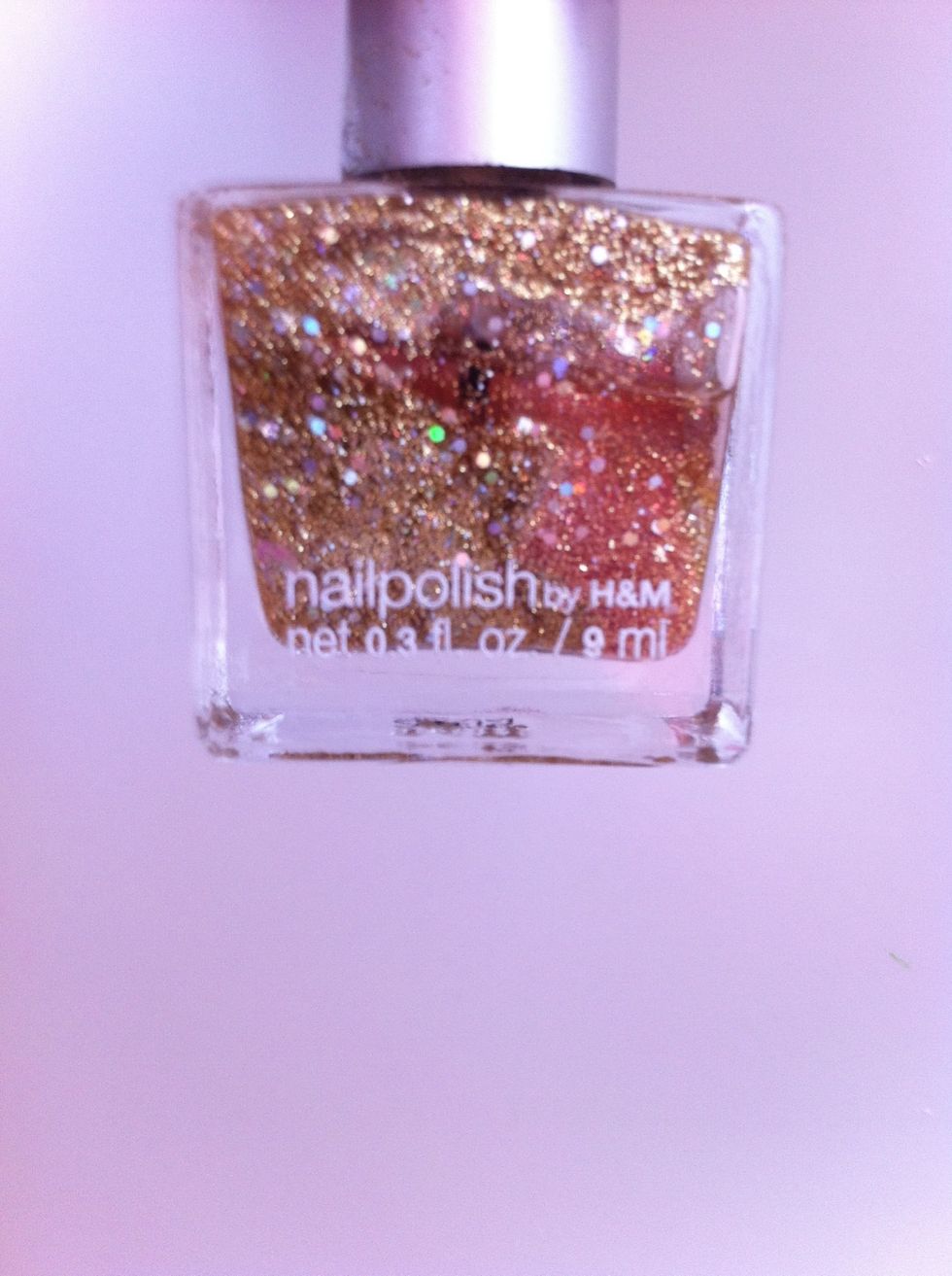 Golden/glitter nail polish. From H&M.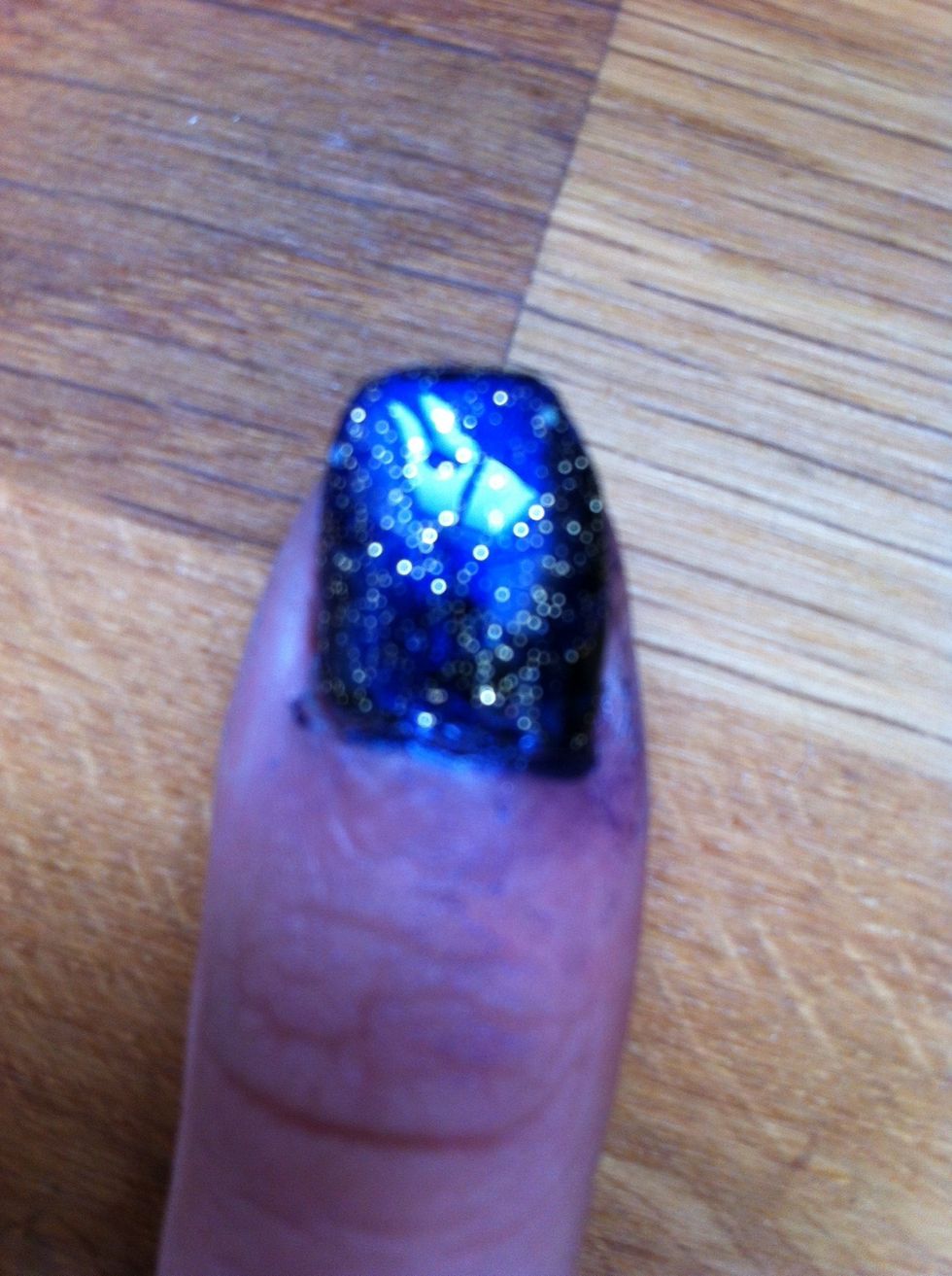 Put the golden on and let dry. DONE!
Black nail polish
Blue/purple nail polish
Glitter nail polish