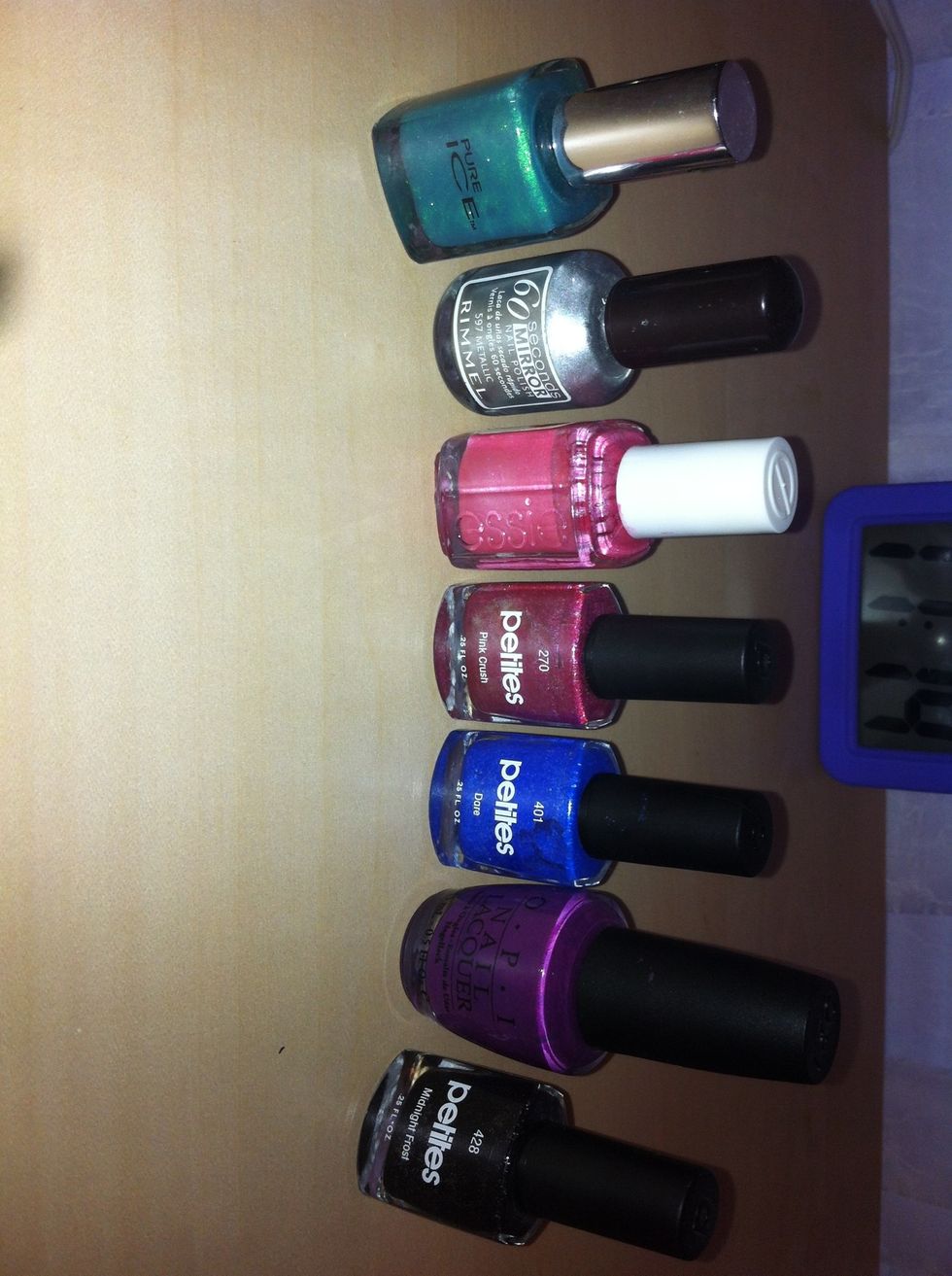 Gather nails polishes that have a frosty look to them.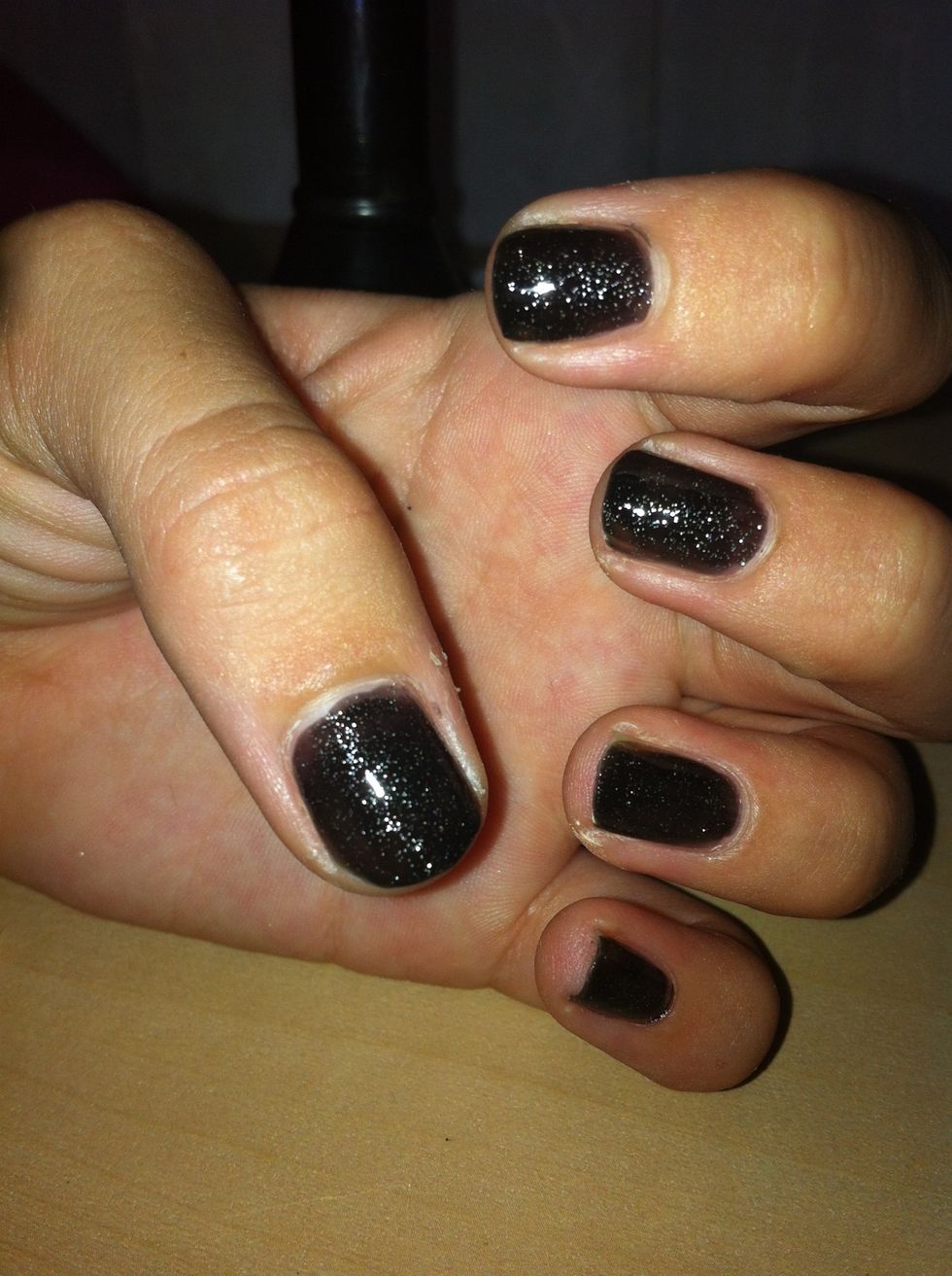 Paint base coat black. I used petites midnight frost 😊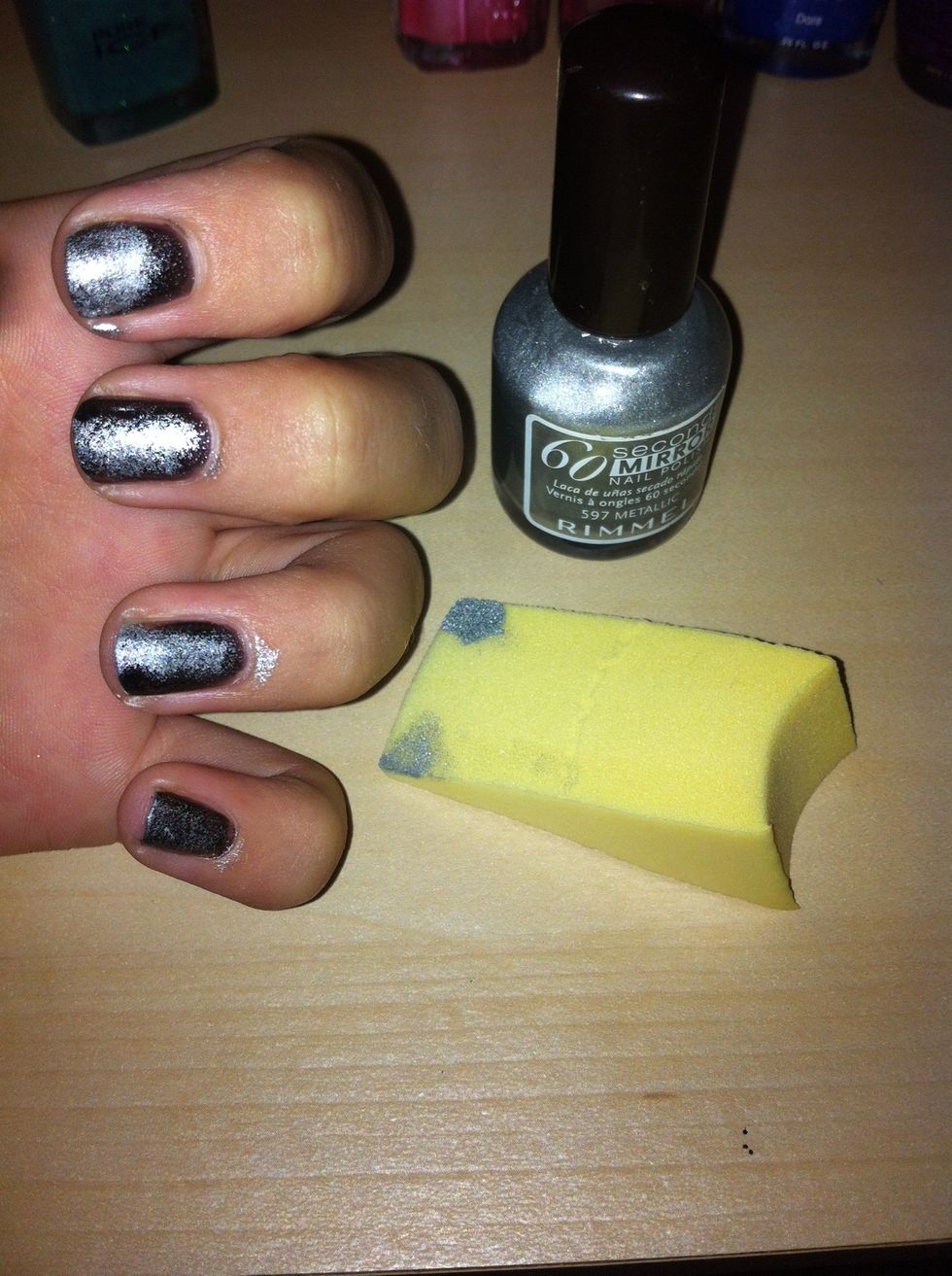 Sponge some silver over the base coat. Go from lightest to darkest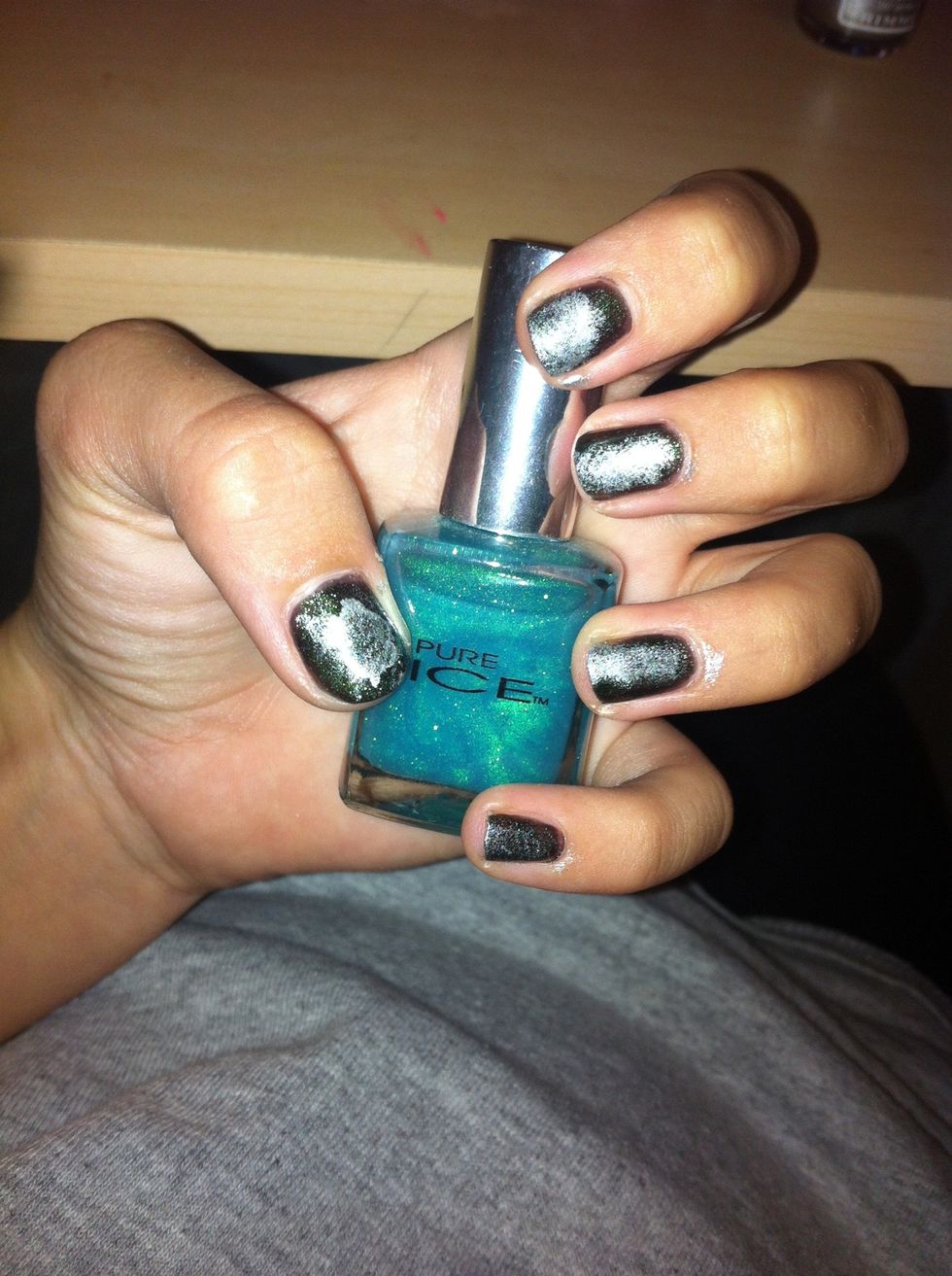 You can't tell a big difference but I just put a sheer coat of pure ice heart breaker.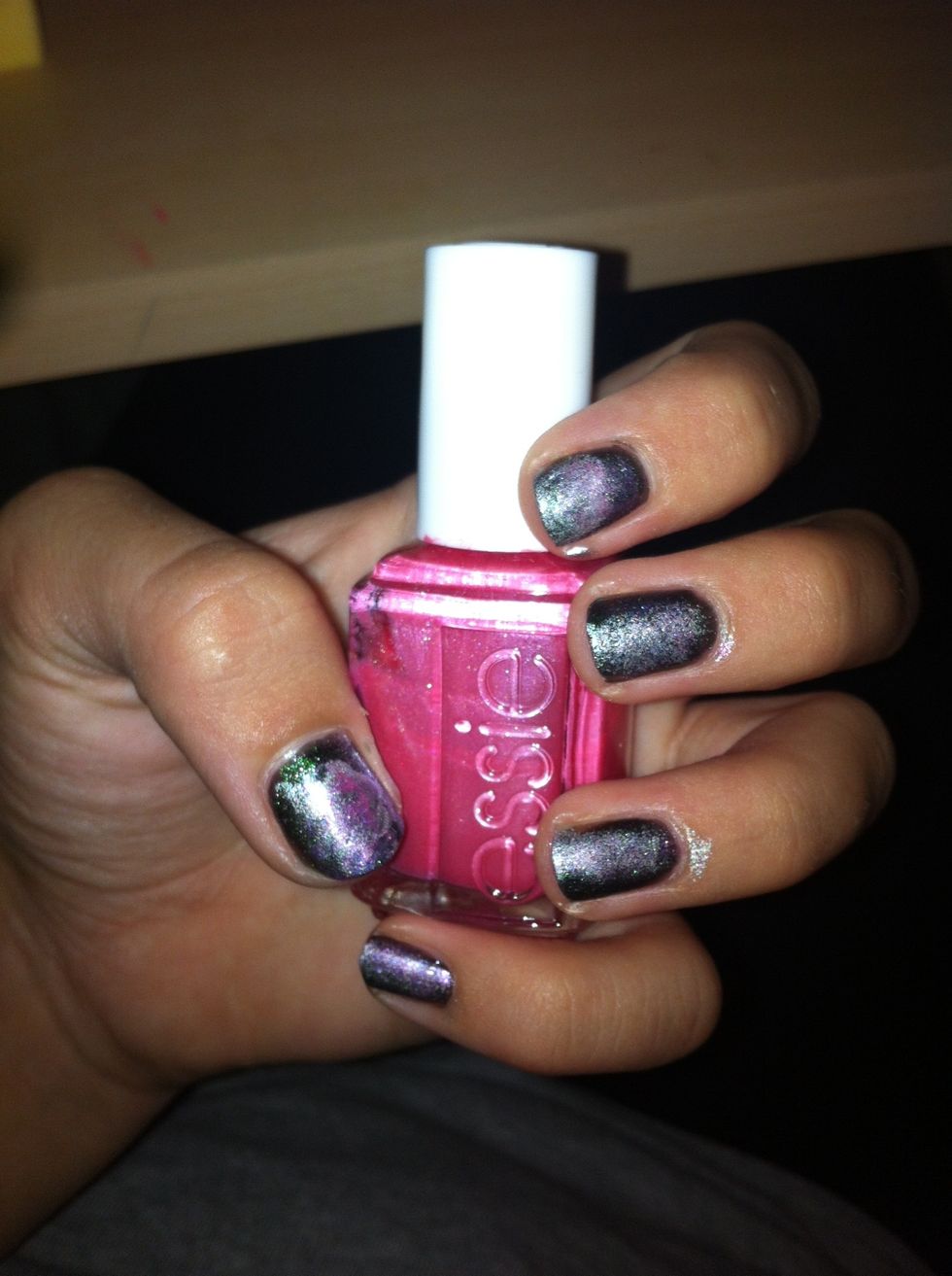 Sponge on the next color. I used Essie strawberry shortcake!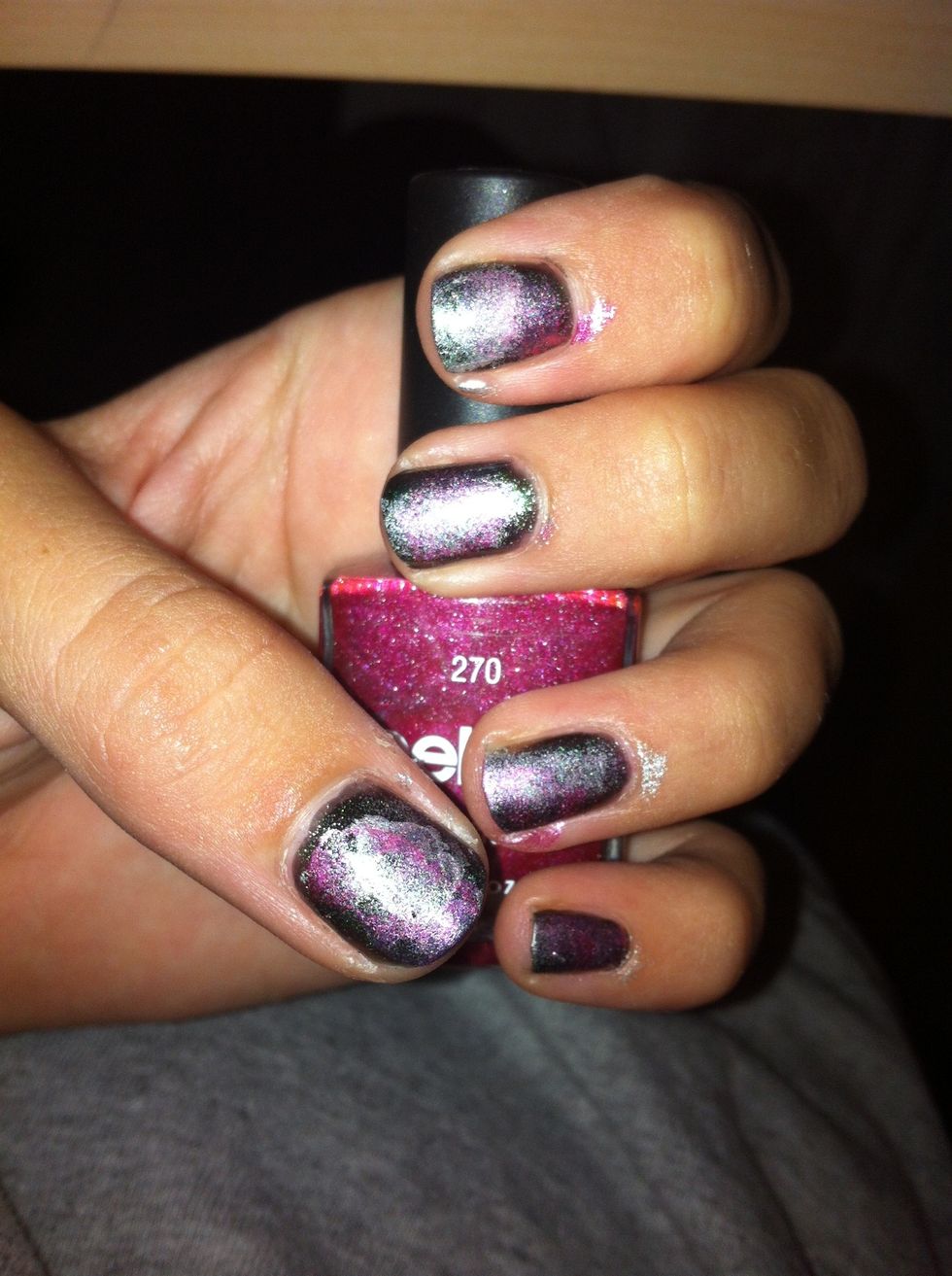 Petites pink crush!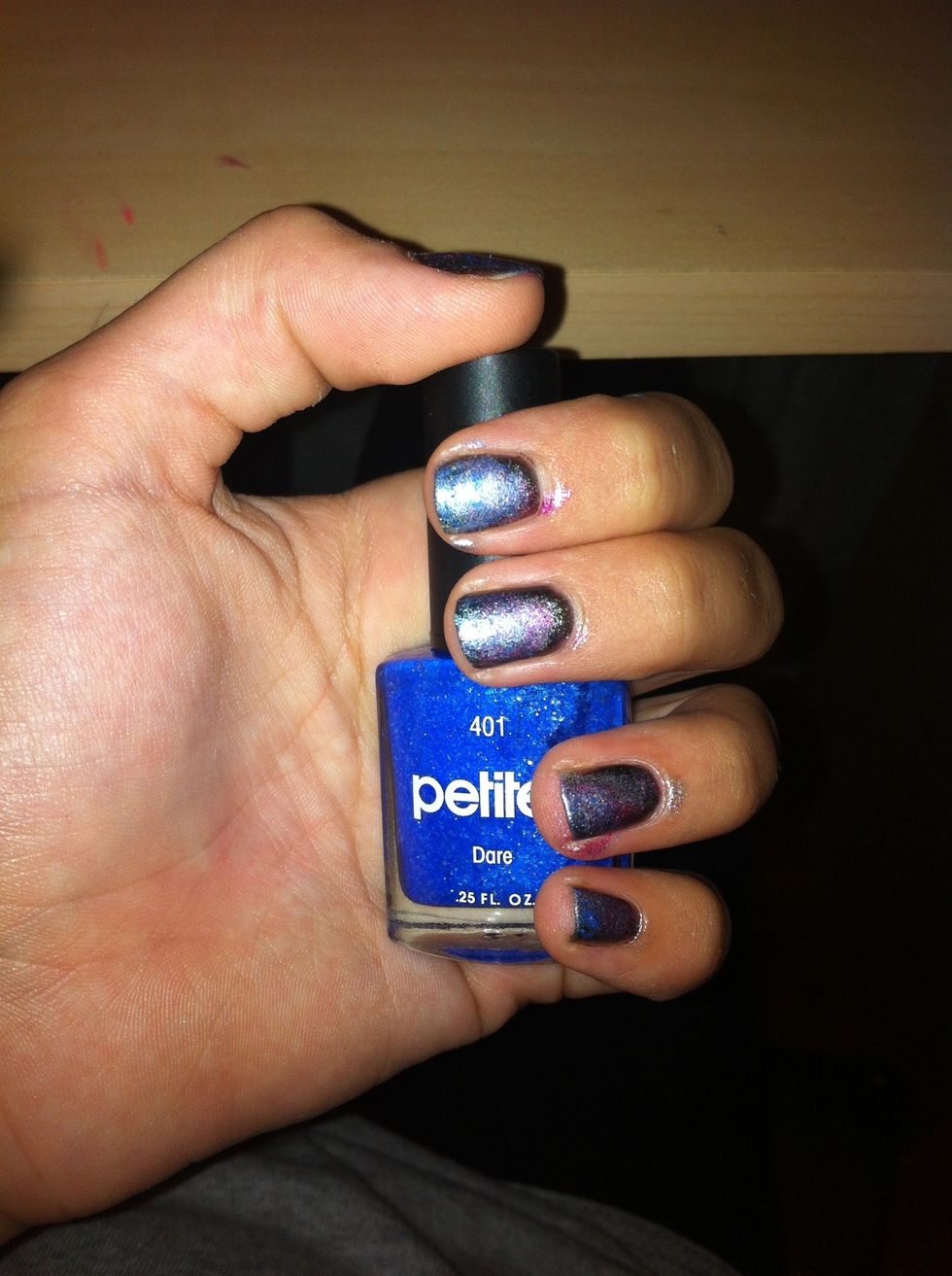 Petites is really inexpensive and sold at Walmart I believe. This is in the color dare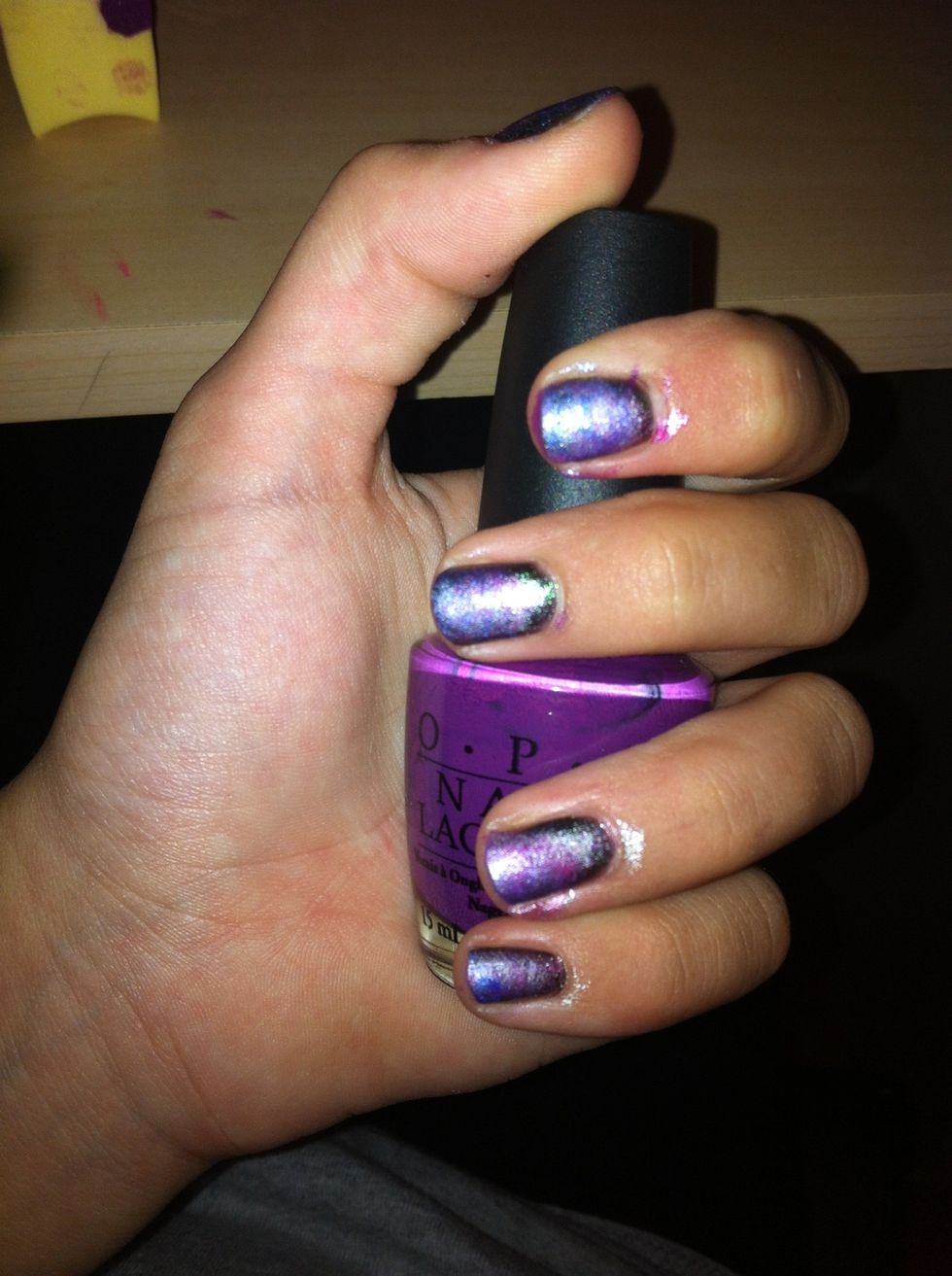 My last color opi in the shade can you dig it?
If you feel like you need to go over with different colors the outcome will be better.
Finished product!
Nail polish Remover
Qtips
Makeup sponge