Your supplies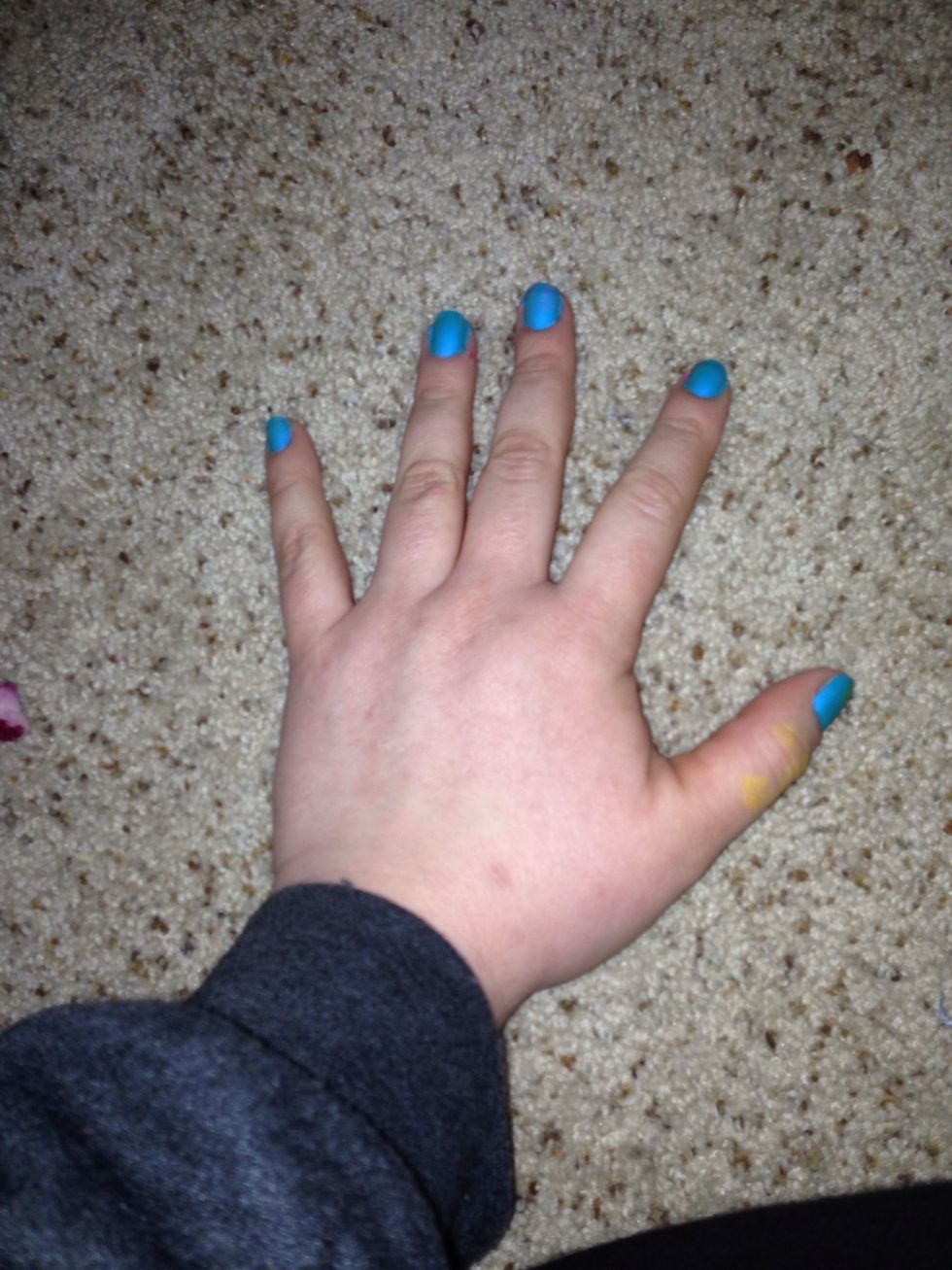 Apply 2-3 coats of your dark base coat. I went with 3 coats as the color was a little thin in places. Allow it to dry. (Darker colors like blues and purples work best.)
Don't worry if your nails aren't neat. You can fix this at the end.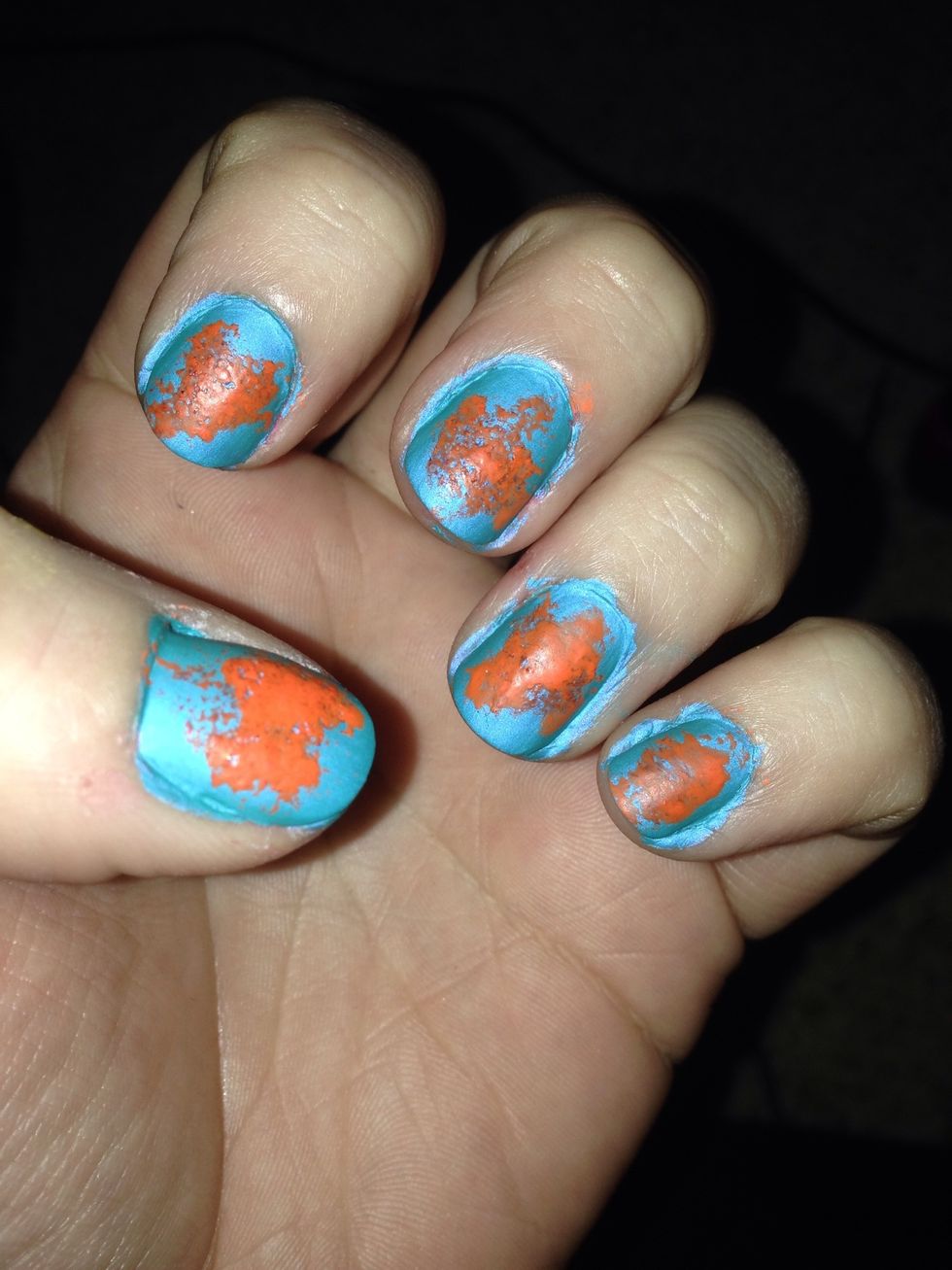 Now take the small sponge and apply the other colors you picked. Allow them to dry.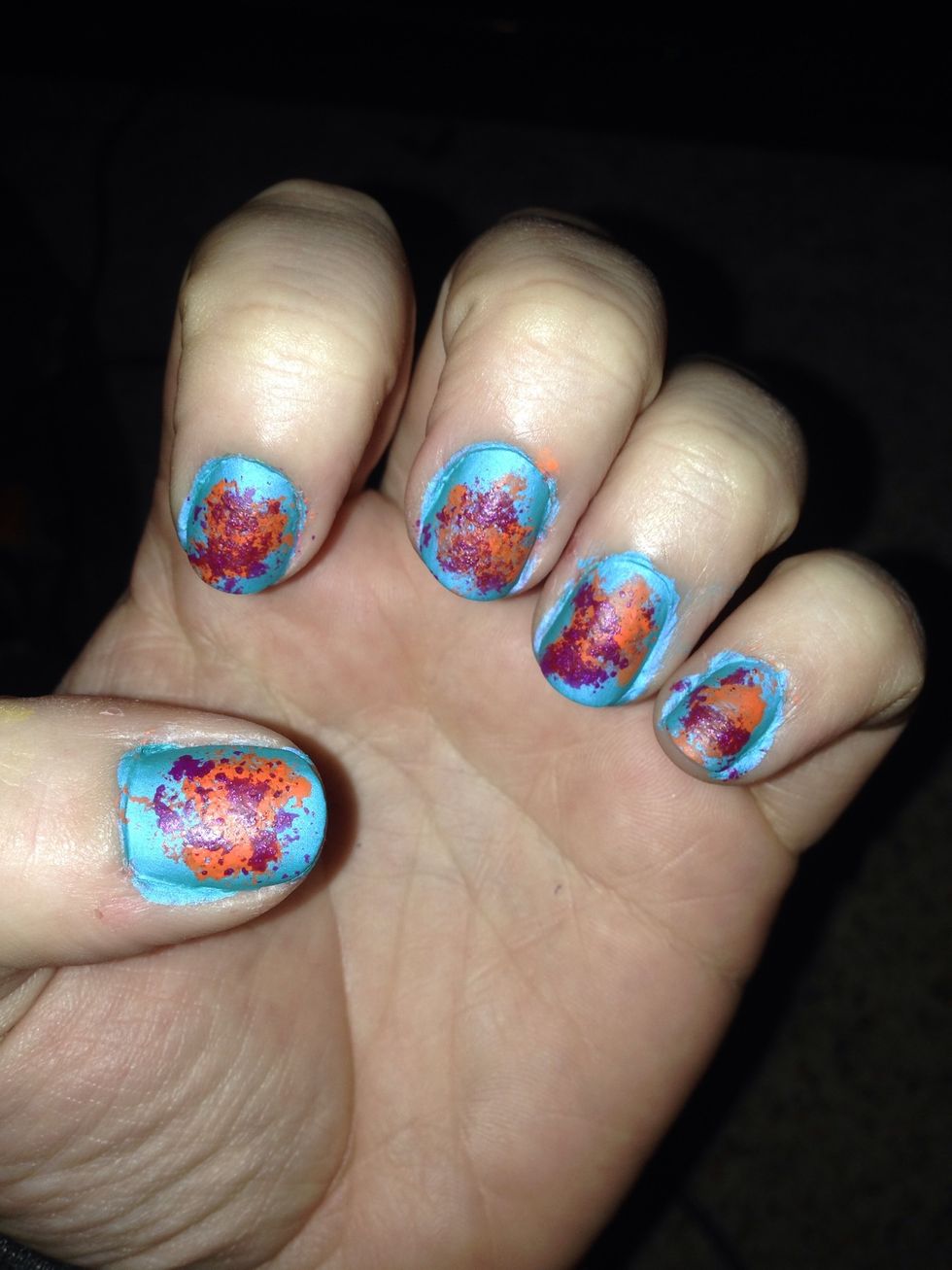 Your nails should look something like this.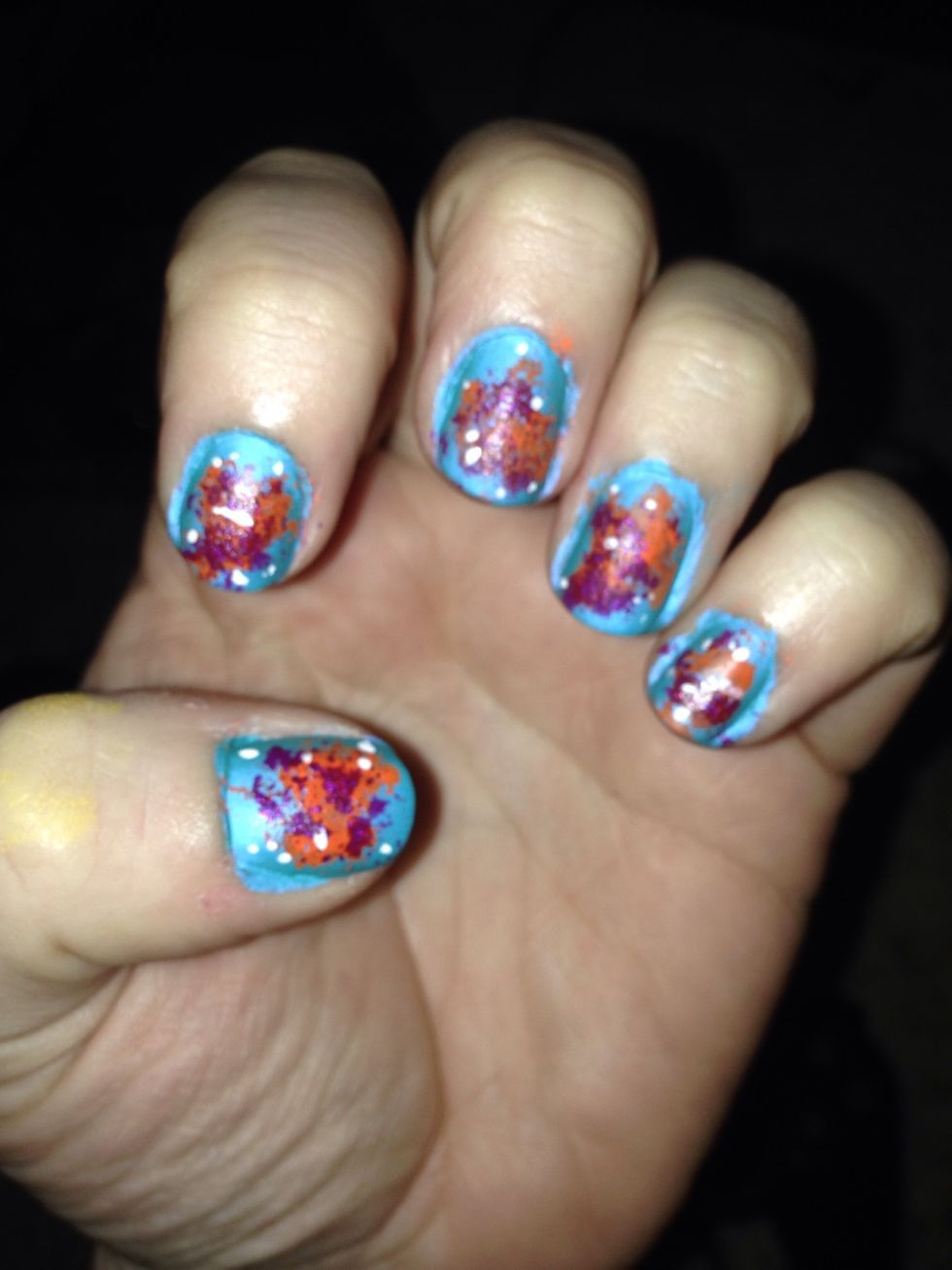 Now take your dotter tool (or toothpick) and make white stars on your nail. You can do as few or as many as you like and put them how you want.
Lastly, put the glitter polish on. Voila! Cosmic nails!
1 Dark base color
2 Colors of your choice (for galaxy effect)
1 bottle of glitter polish
1 bottle of white polish
1 dotter tool (or tooth pick works as well)
1 small sponge