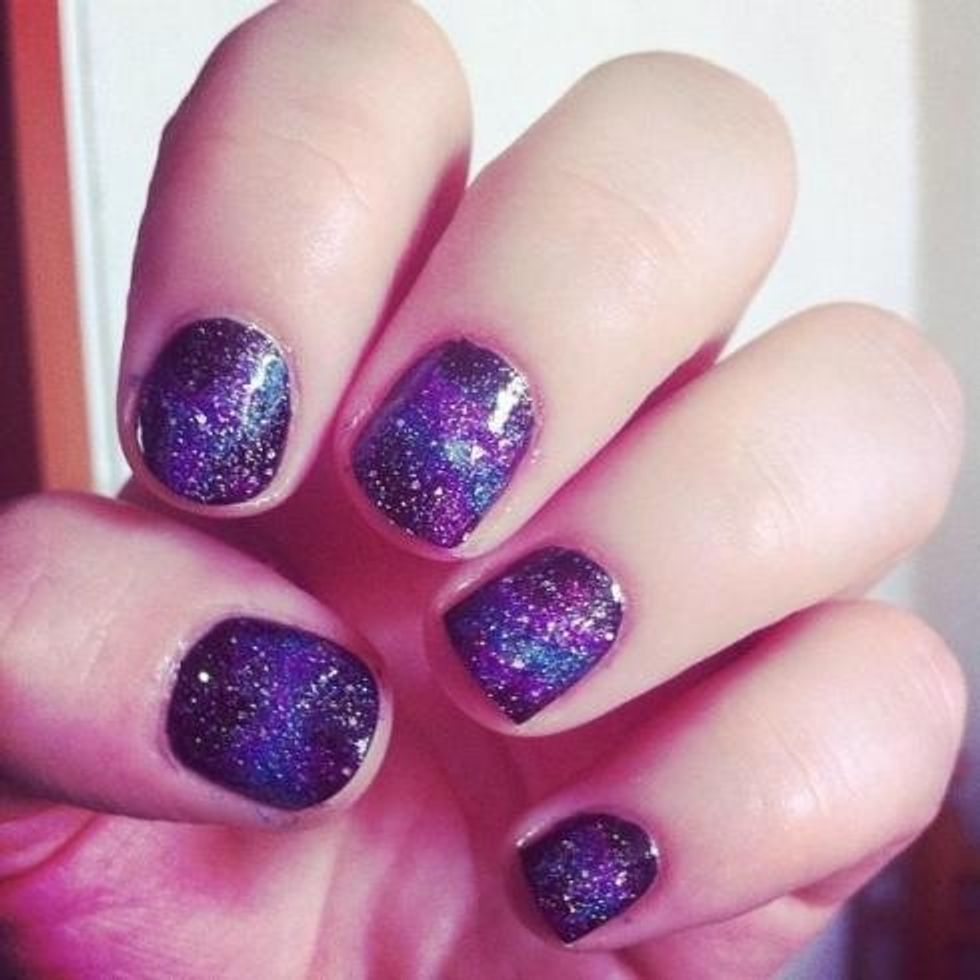 These nails are super easy to make. You're gonna love them!!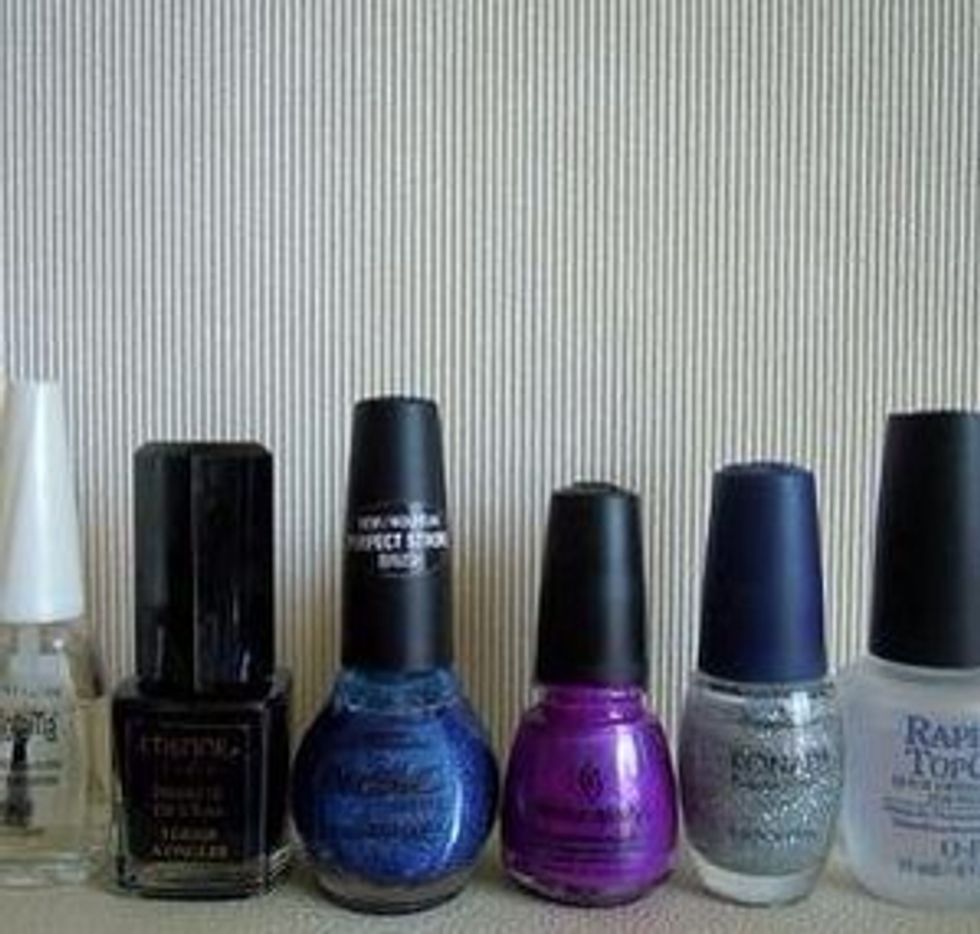 You'll need: a base coat, black nail polish, blue polish, purple polish, silver glitter polish, a top coat and a foundation rectangular sponge.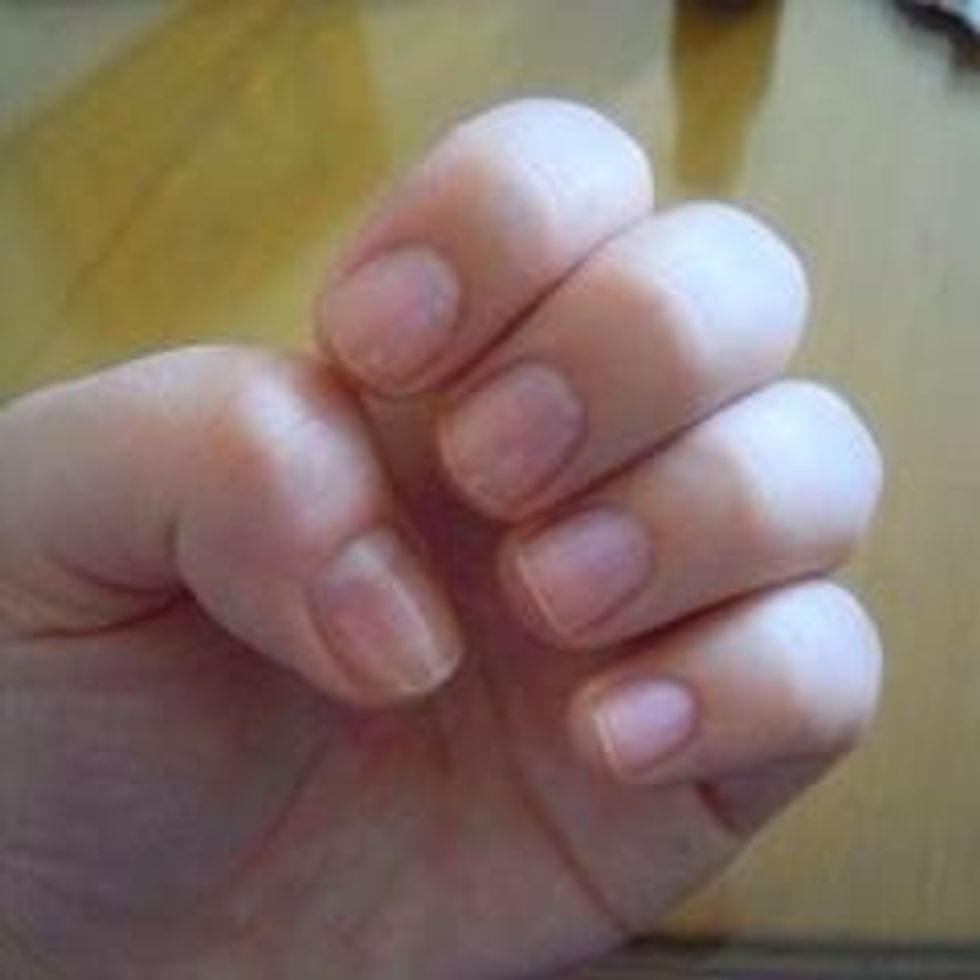 First apply the base coat. Let it dry.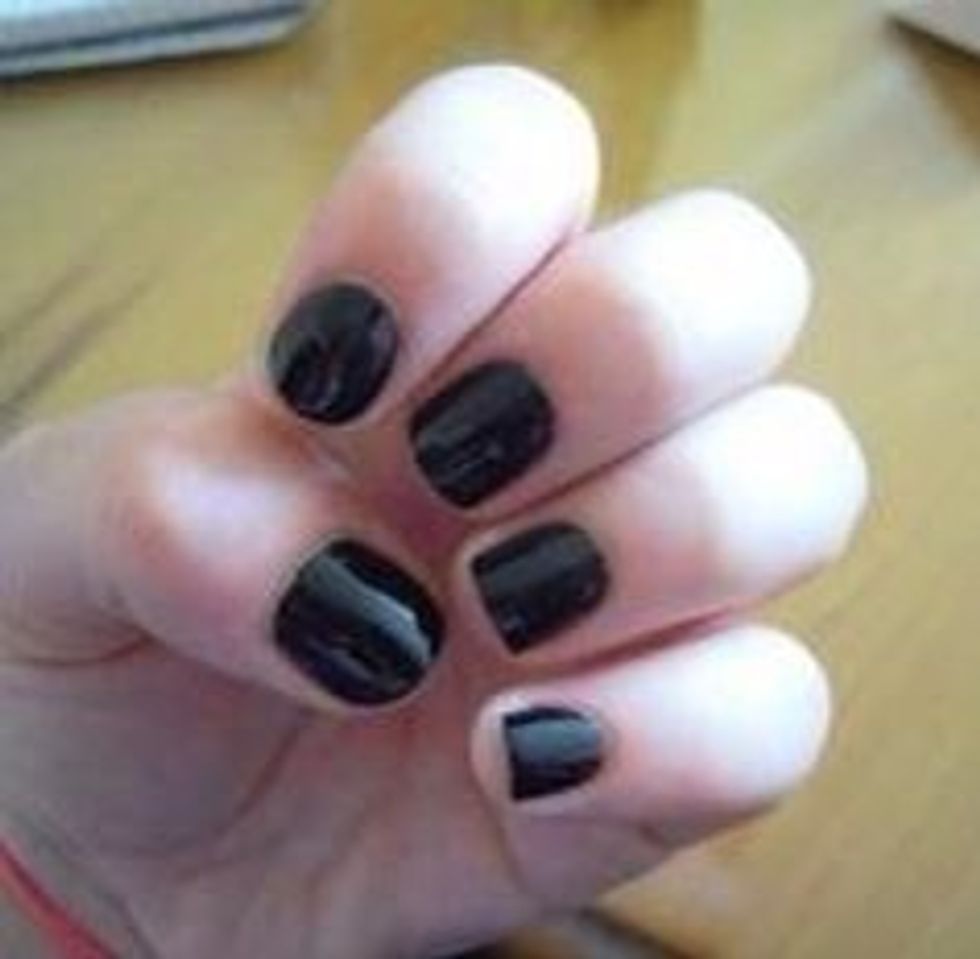 Apply two coats of black nail polish. And Let dry.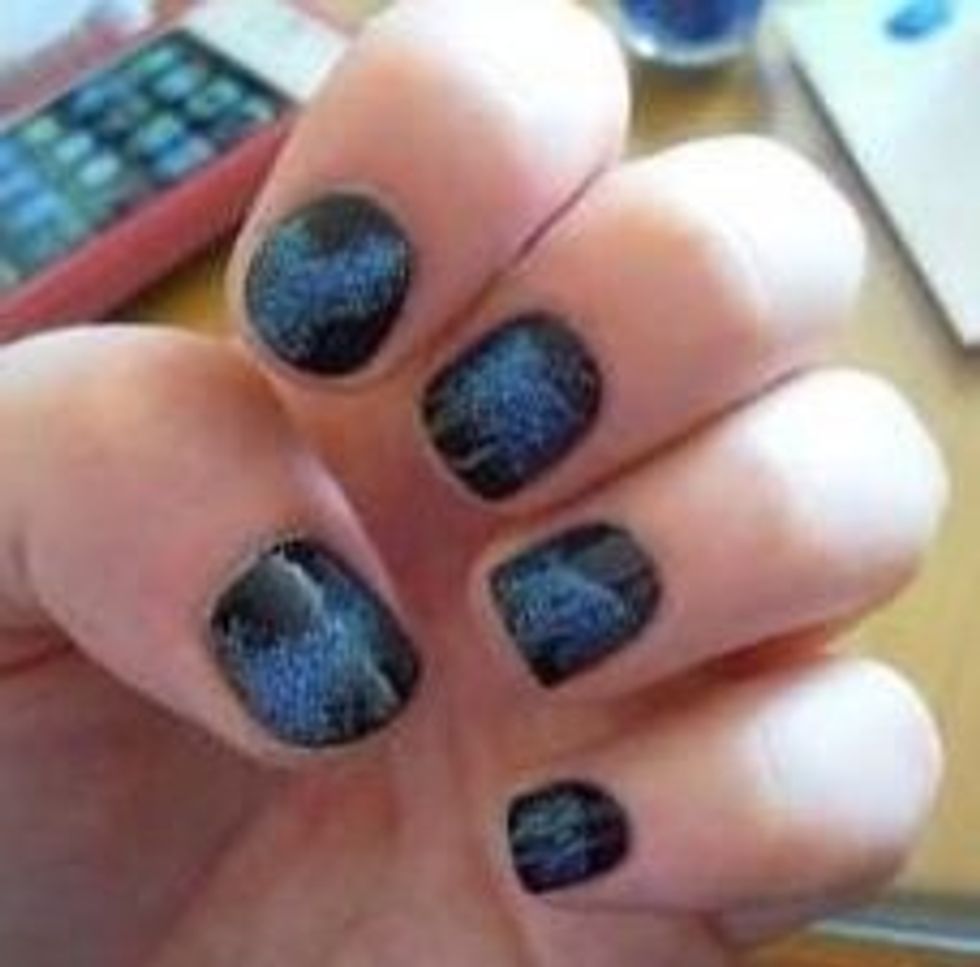 Add a few drops of blue glitter polish on a piece of paper, soak it up with the sponge and dab it on the middle of your nails.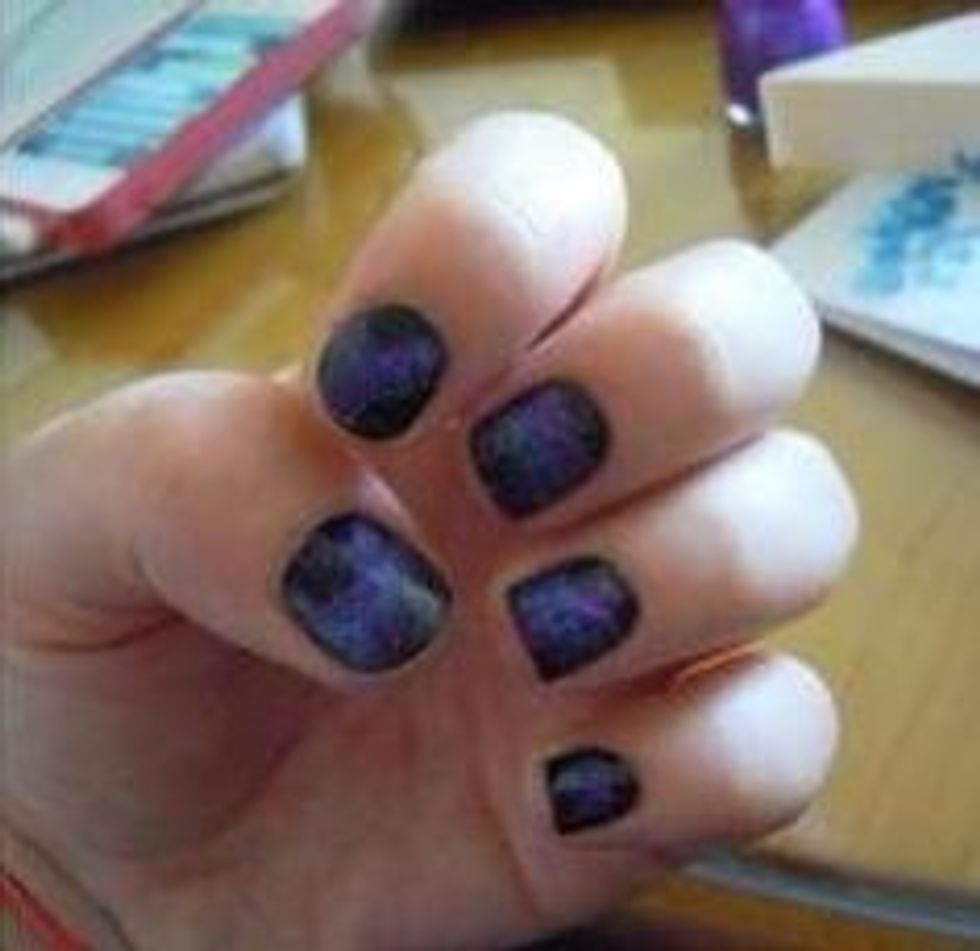 Repeat the same process with a lighter color, in this case, violet. But Add it aroud the blue color, yo highlight it, but not cover it.
Apply a thin coat of silver glitter polish. Use preferably a nail polish with big and little specksof glitter, to resemble the stars. Finish with the top coat and you're done :)
The creator of this guide has not included tools