How to make 'galatopita' (amazing greek dessert) 🇬🇷
Make 'Galatopita' (Amazing Greek Dessert) 🇬🇷
145
The recipe I am making here is taken from the book vefa's but I adapted the amount of ingredients to a baking dish I have; keeping the exact proportions.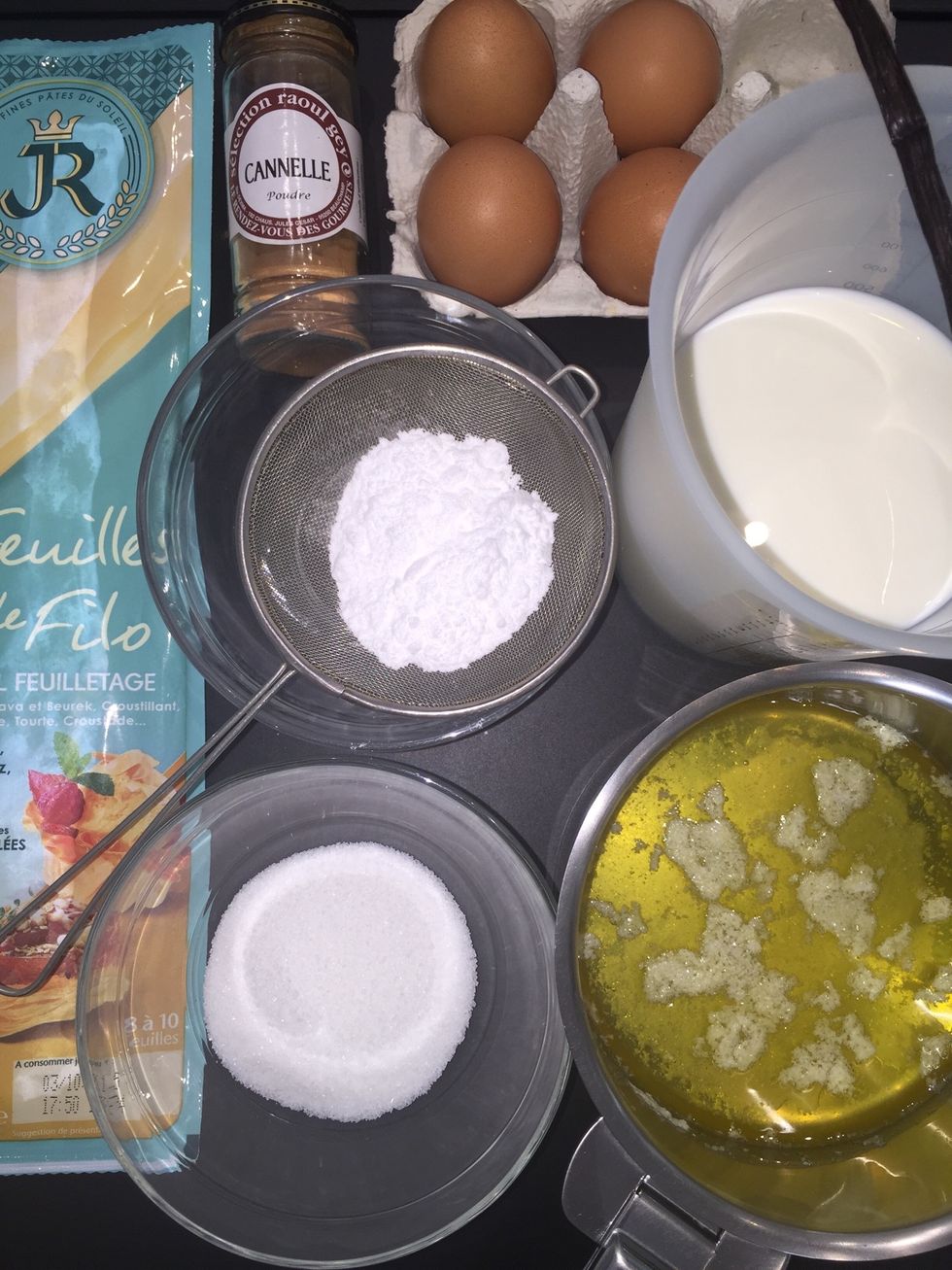 The ingredients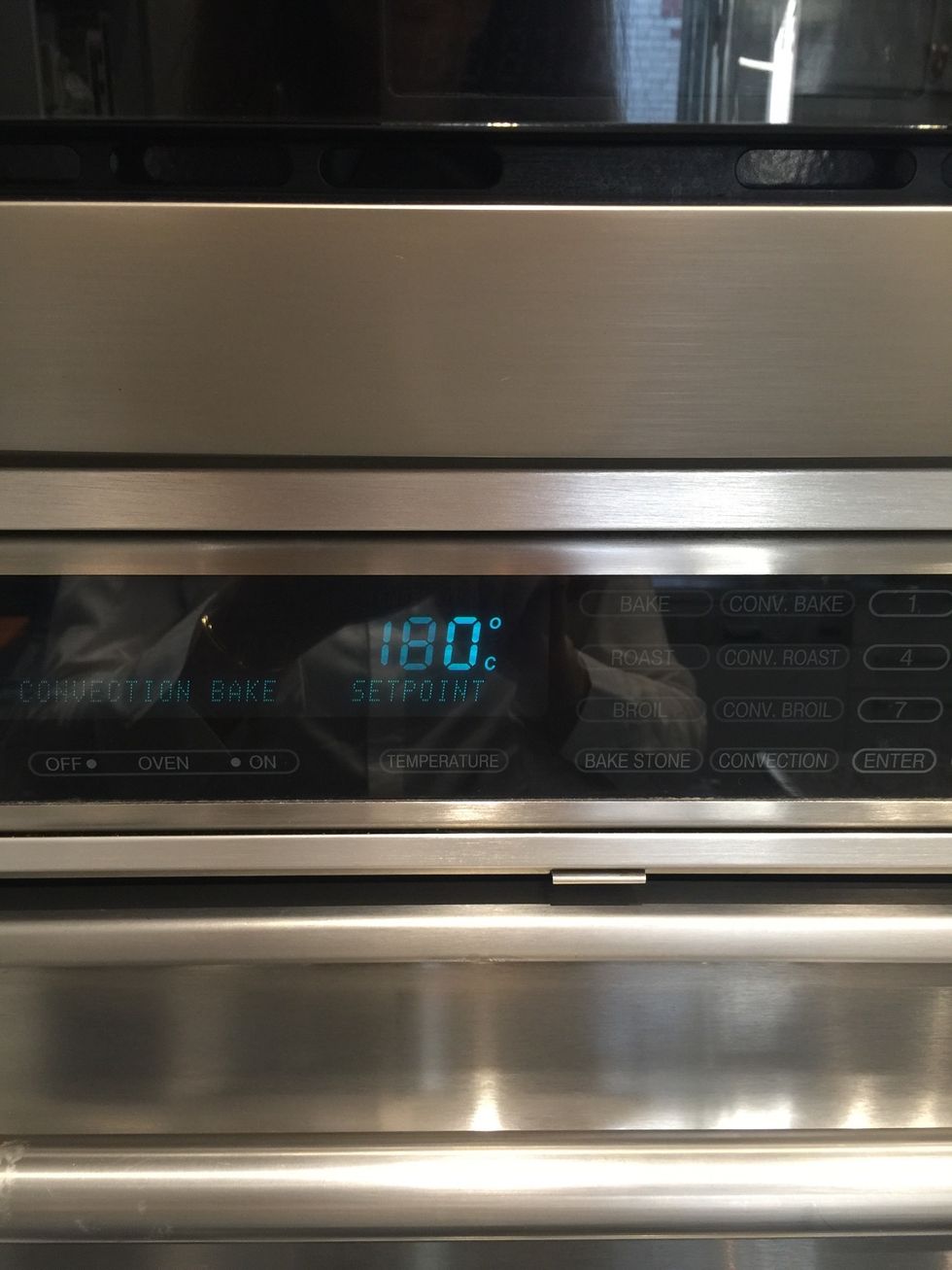 Preheat the oven 180C
A baking dish 26 cm. butter, brush and the phyllo sheets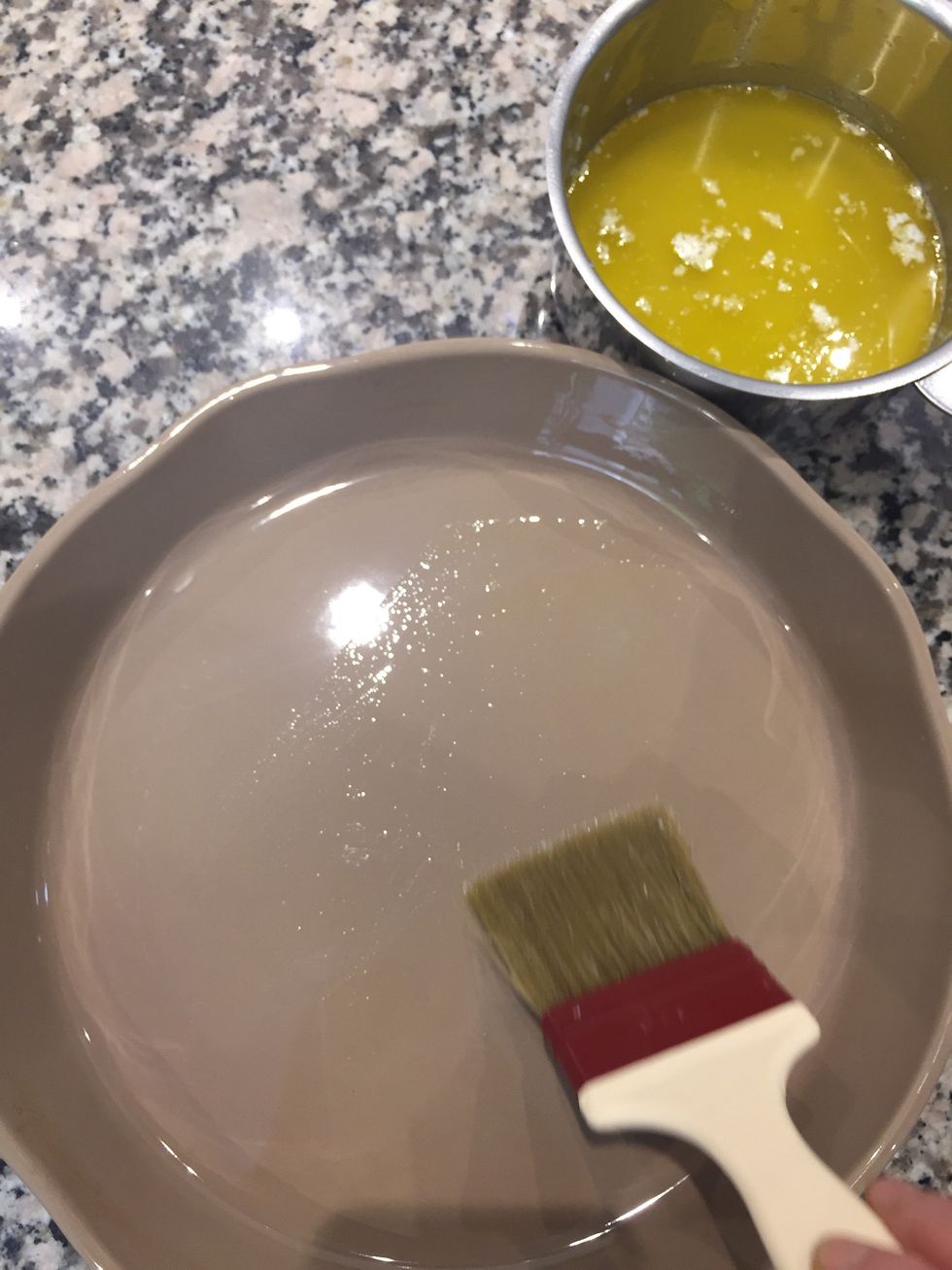 Start by melting the butter. Then butter the baking dish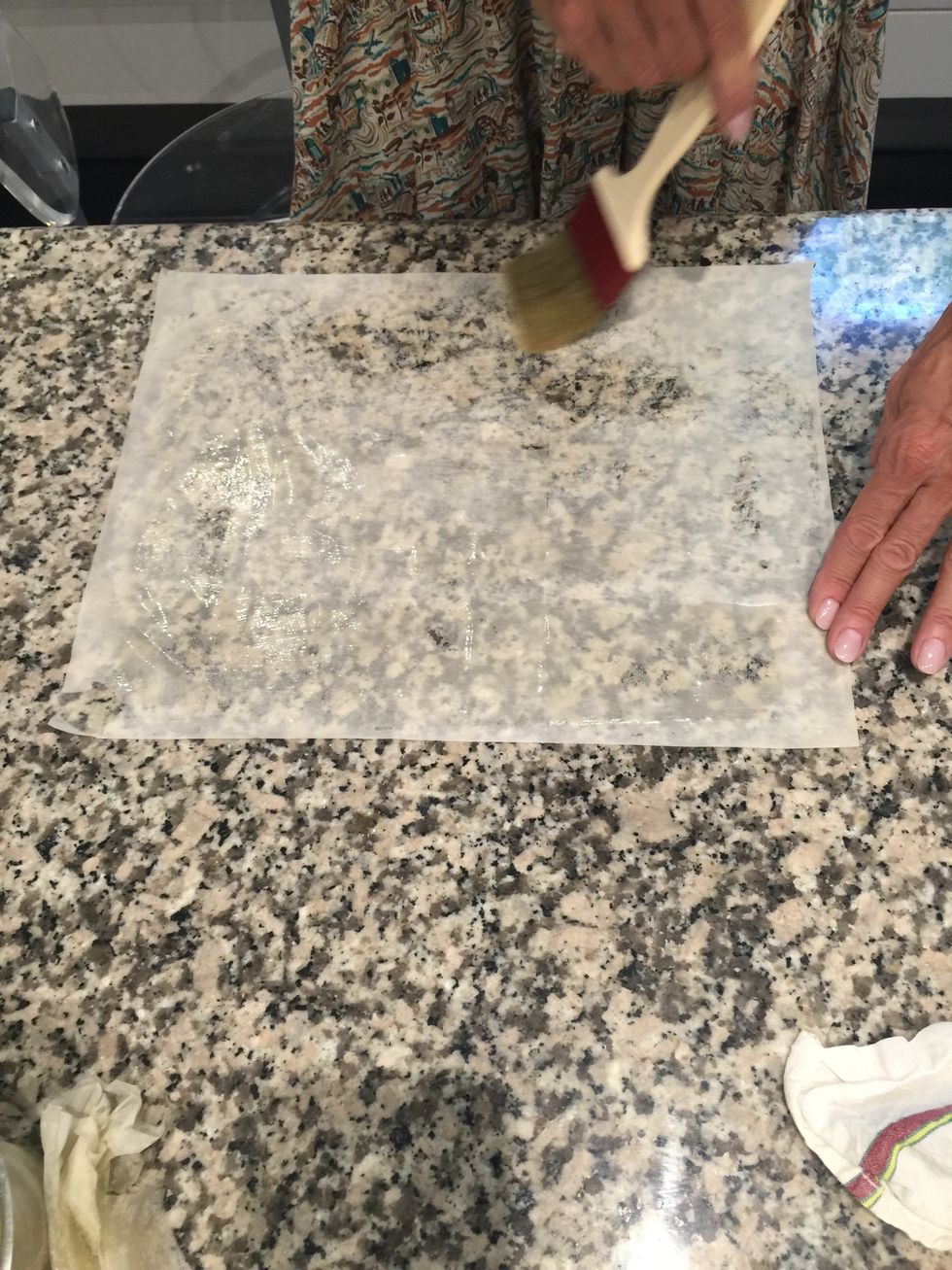 Baste the phyllo sheets with butter.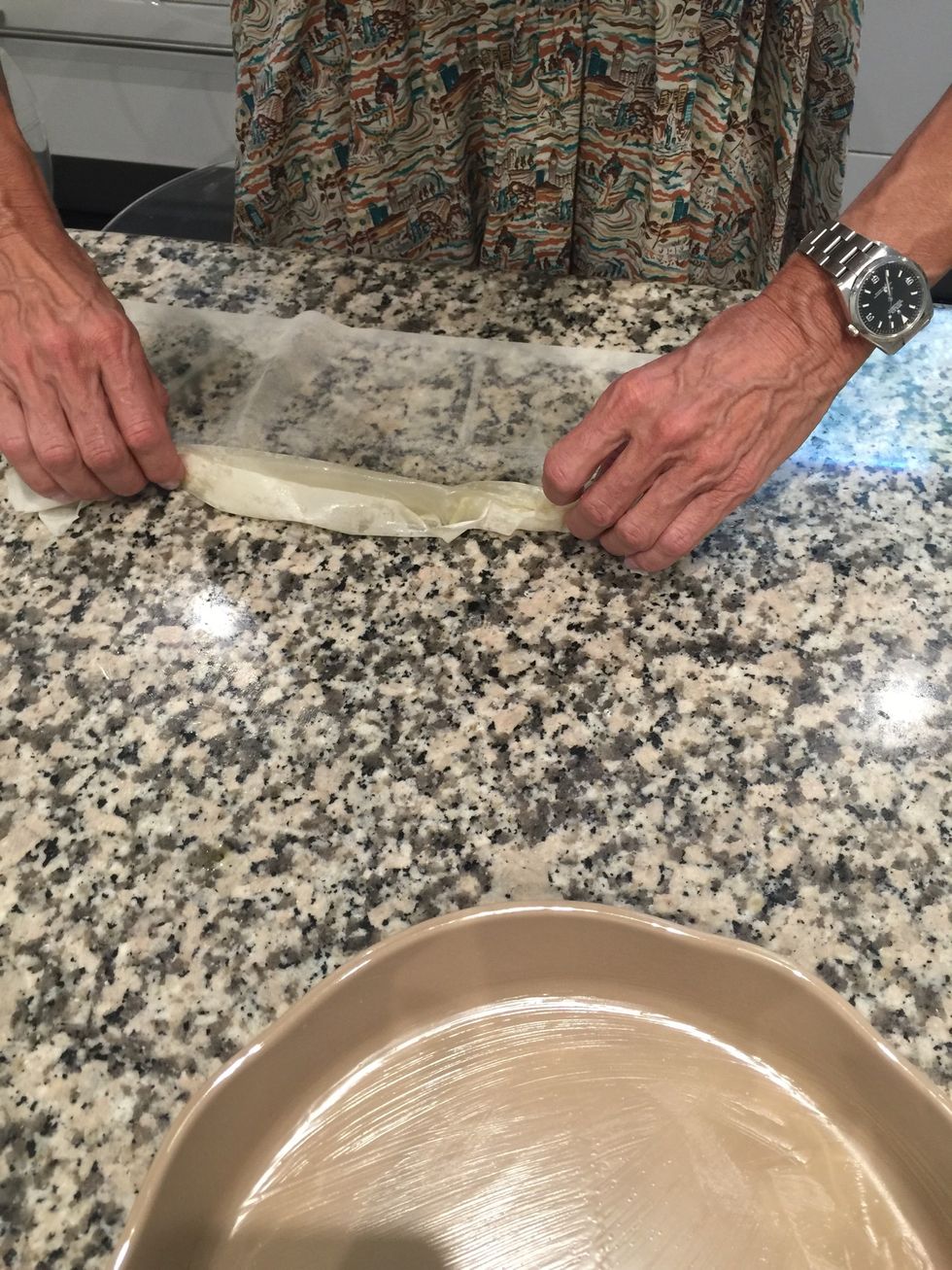 Pleat or gather the phyllo sheets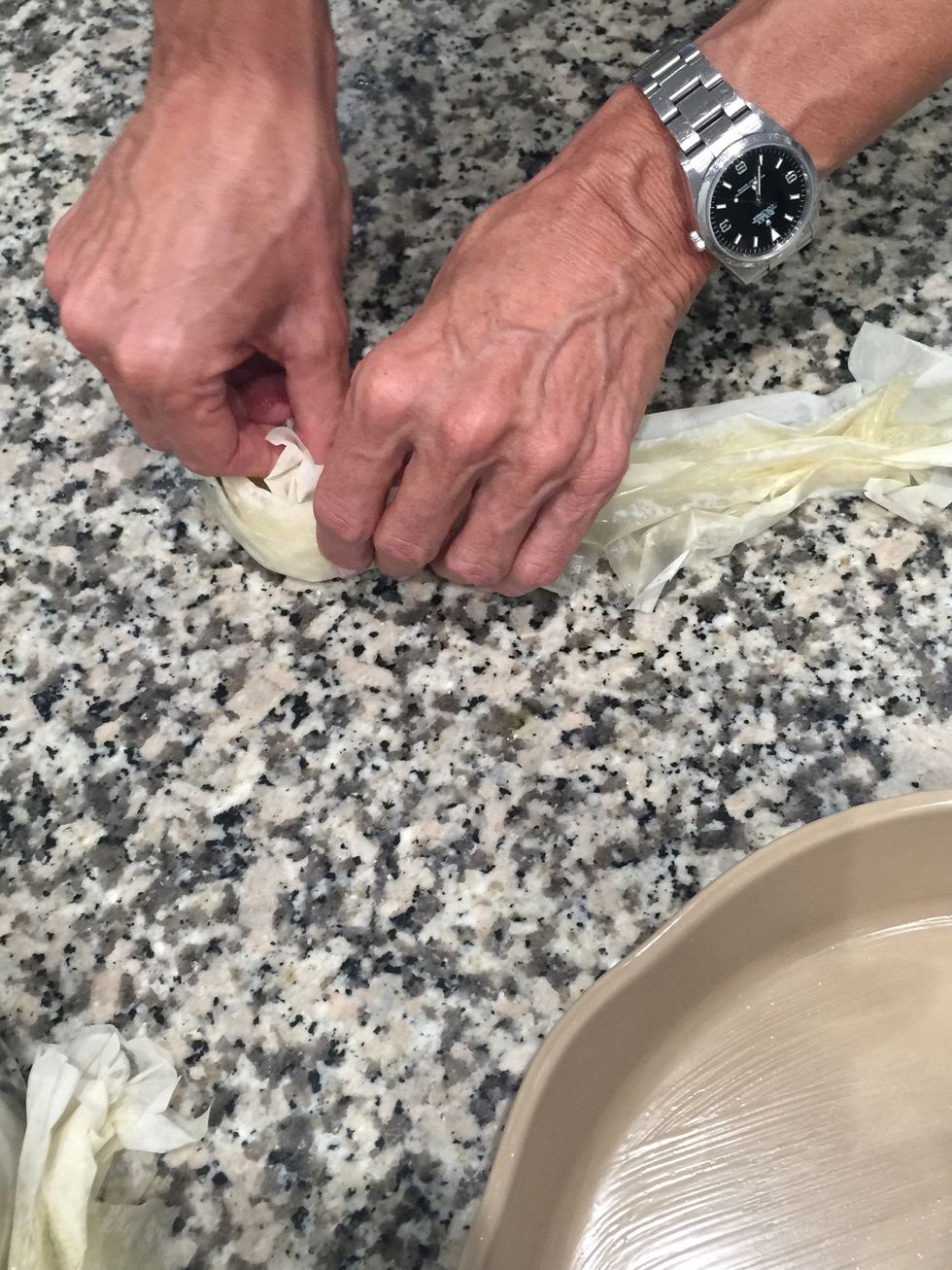 Fold into a spiral to make a flower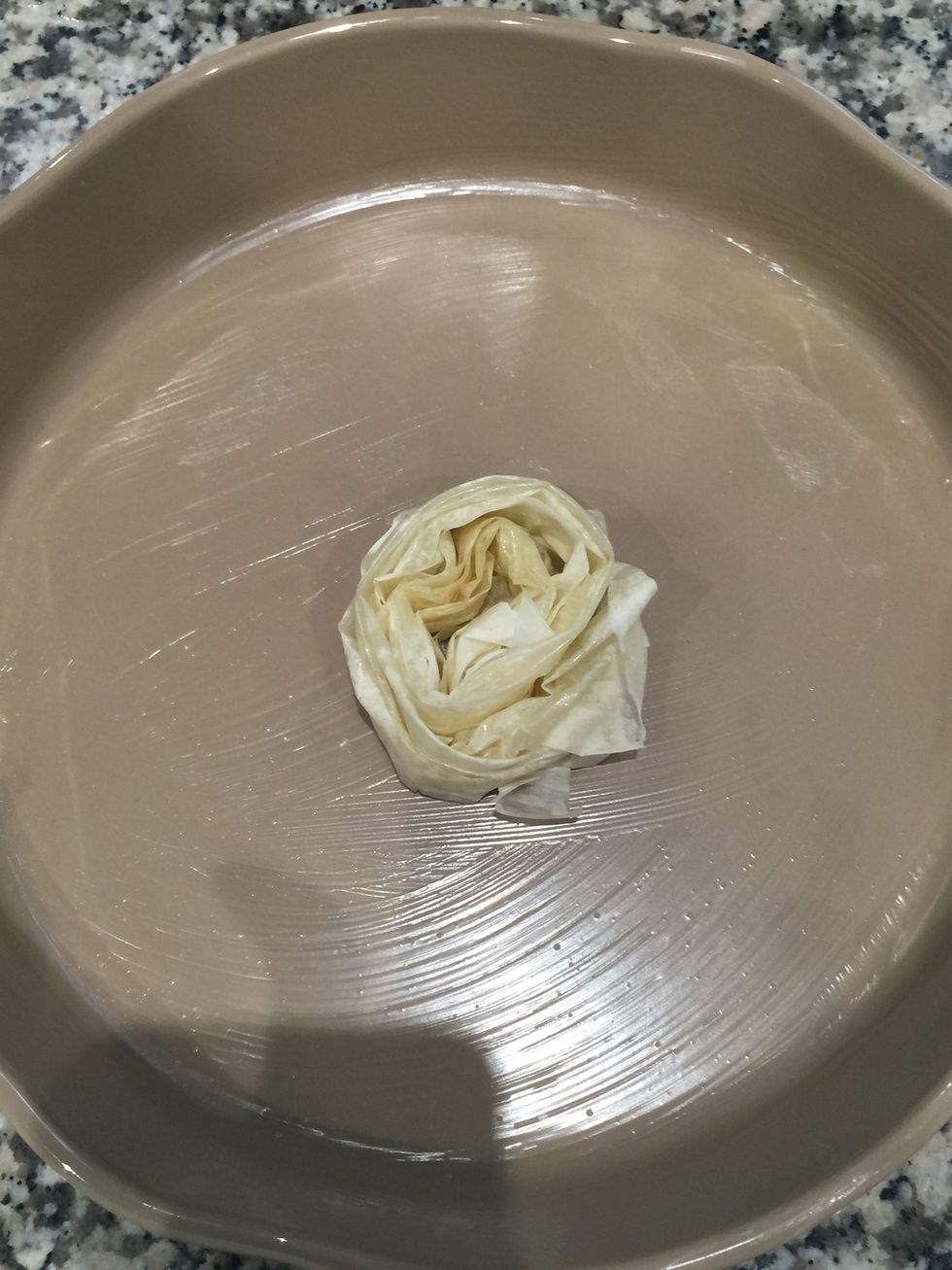 Put in the middle of the baking dish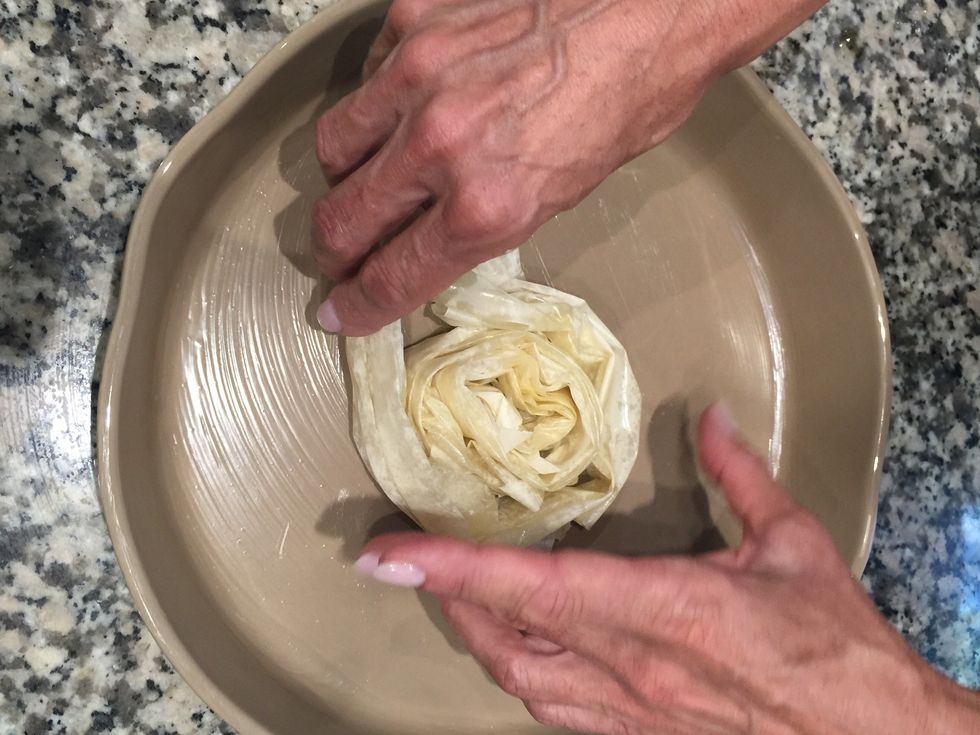 Pleat the rest of the phyllo sheets and put the around the first until the baking dish is full and they make a huge flower
Baste again with butter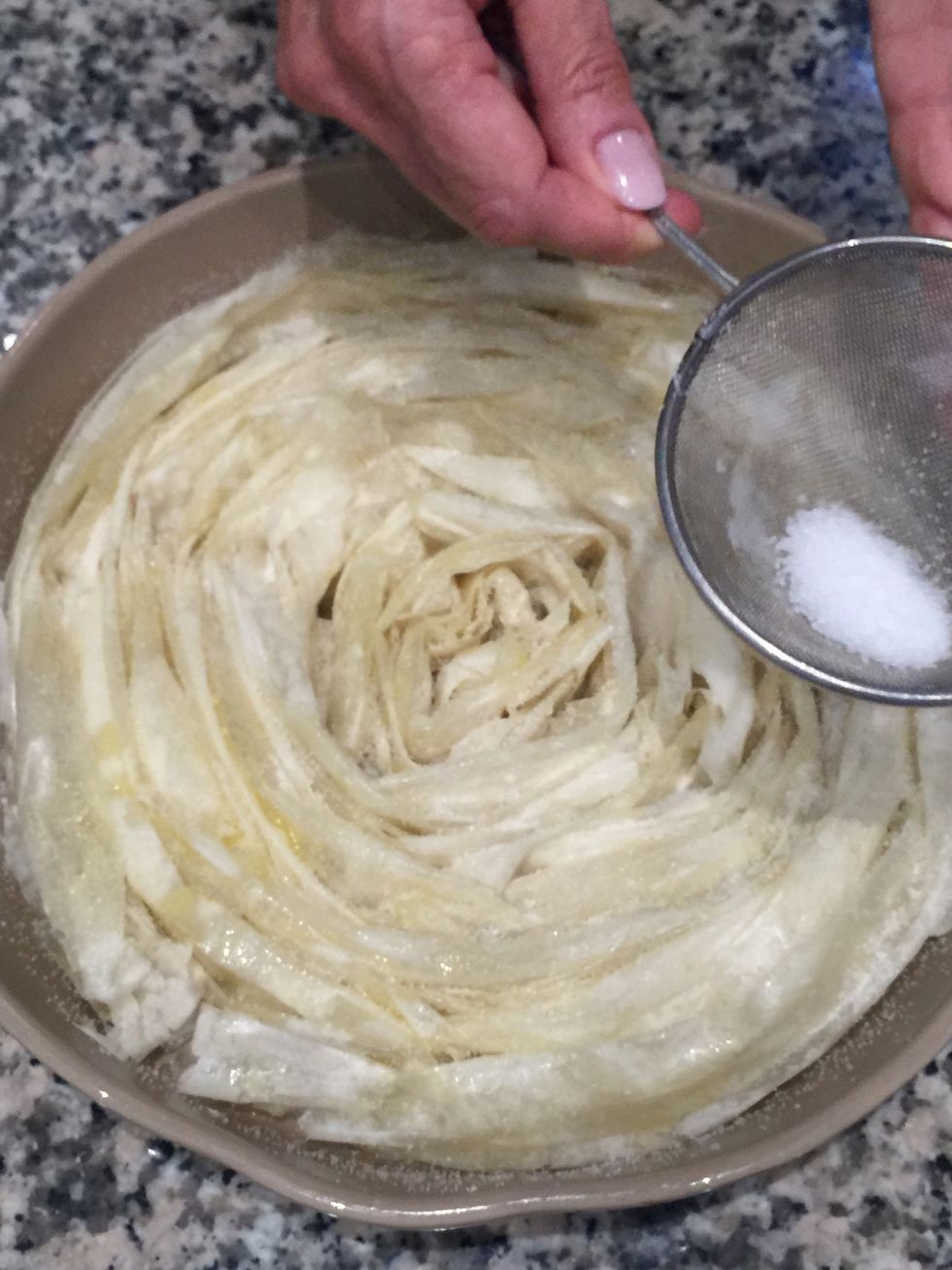 Sprinkle with crystal used sugar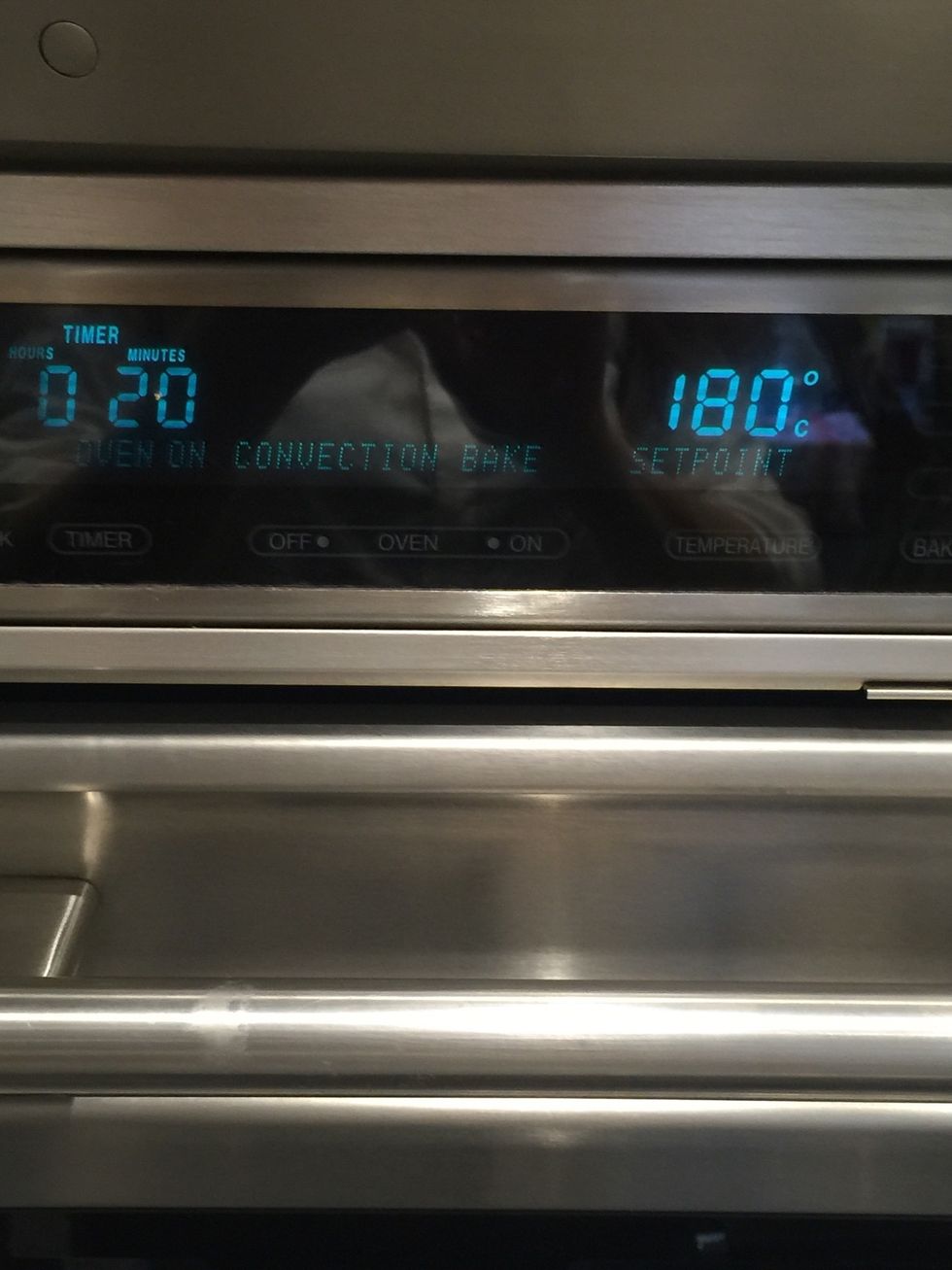 Bake 20 mins. But in the meantime prepare the custard mixture to pour it over the hot phyllo and back to the oven for 30 mins
For the custard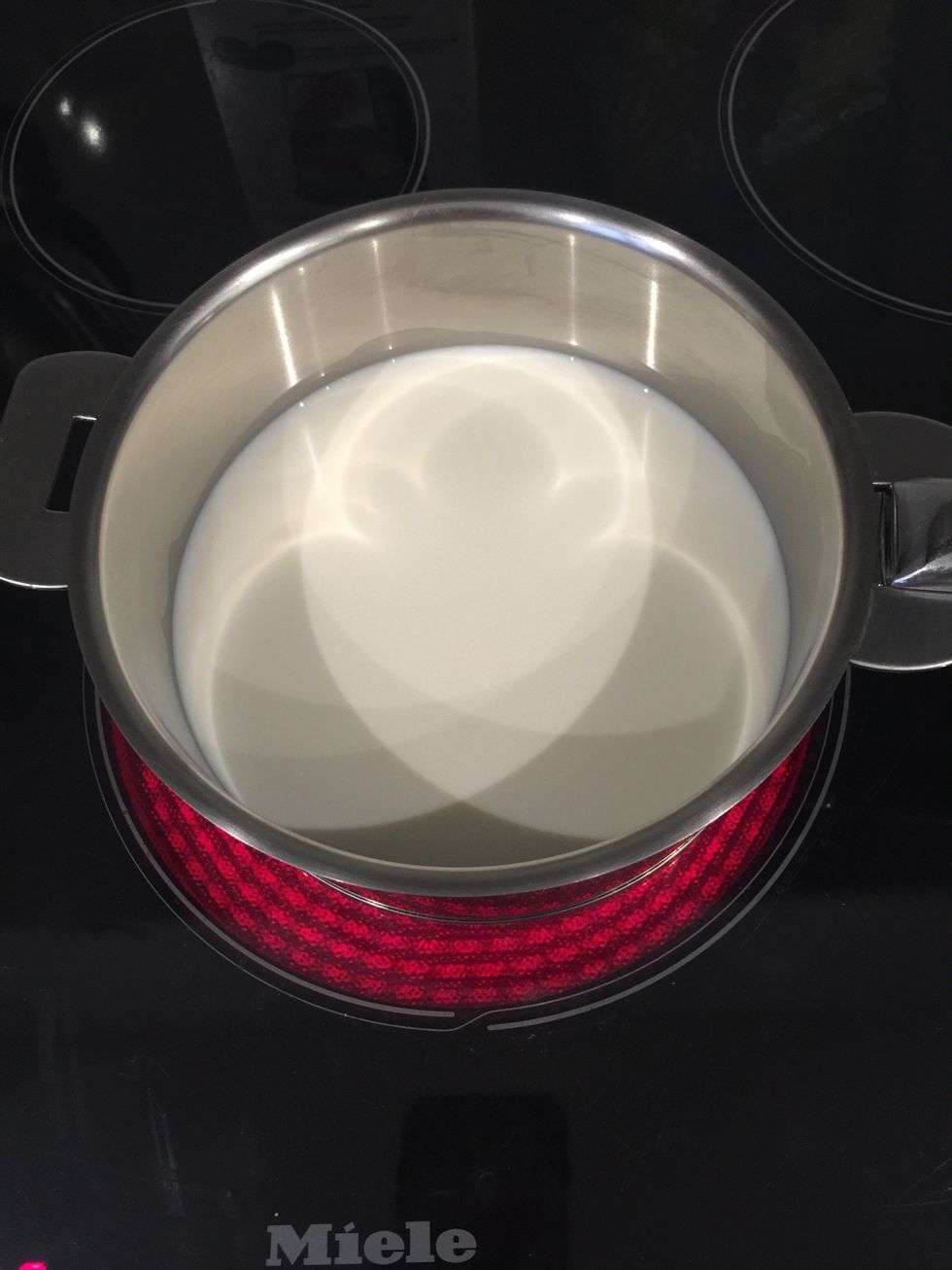 Making the custard.....Heat the milk until it starts simmering.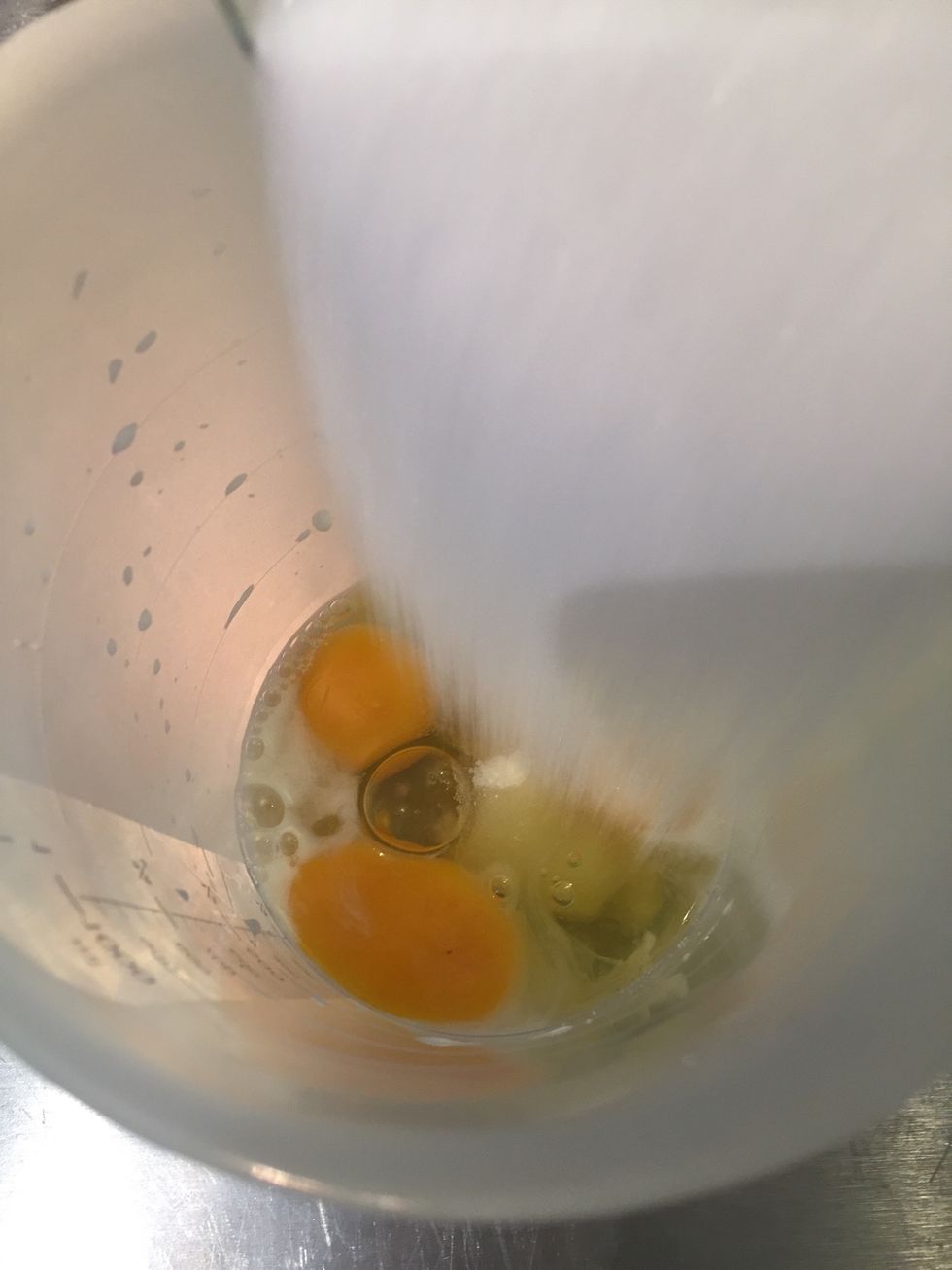 Mix the eggs an sugar + vanilla
Add the simmering milk over the egg-sugar. Bit by bit.. Do Not make scrambled eggs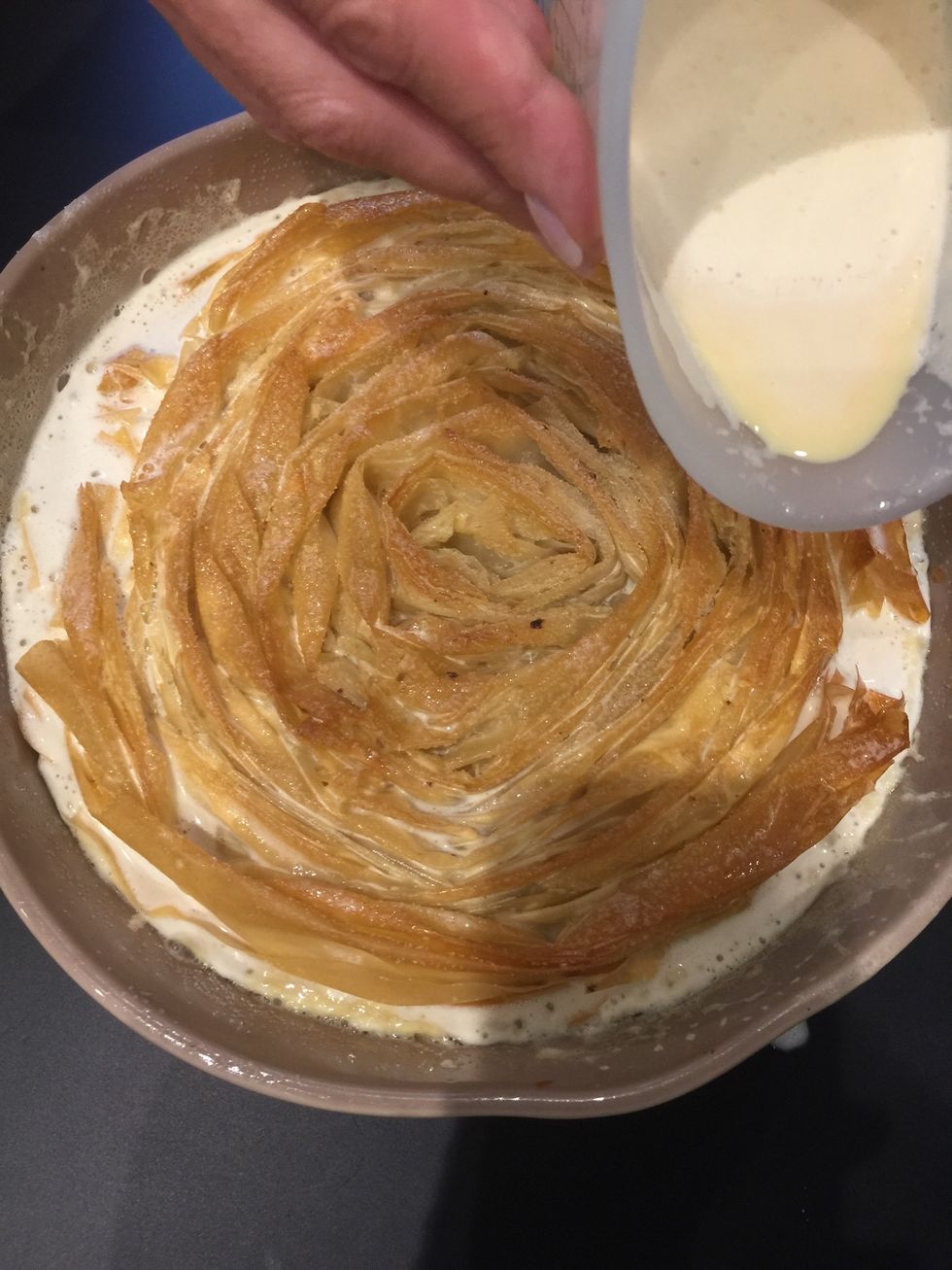 And power over the hot phyllo
Back to the oven. Bake 30 mins or until golden
Out of the oven dust with icing sugar and more cinnamon. Sprinkle some grilled pistachios(personal addition)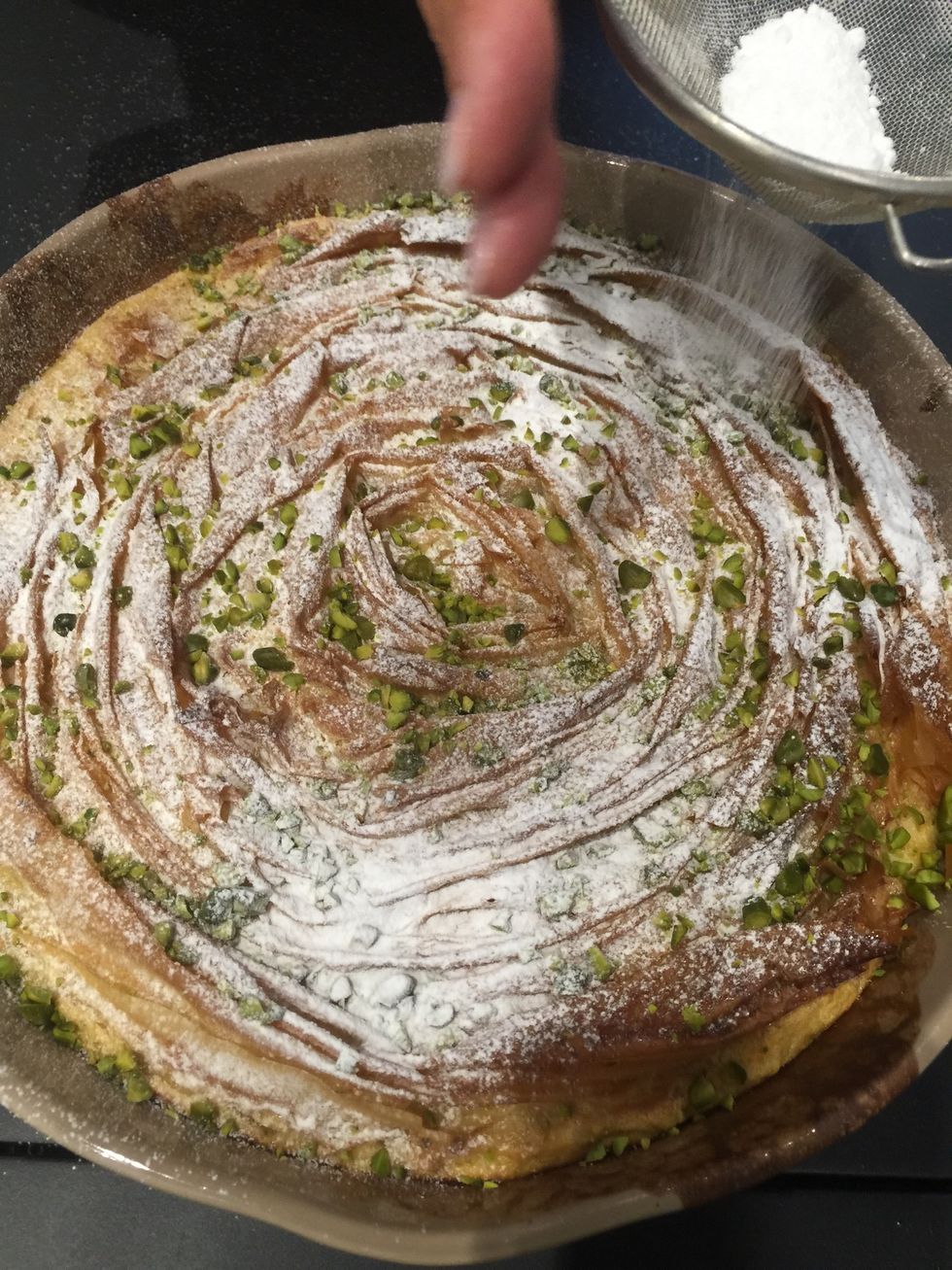 Out of the oven dust with icing sugar and more cinnamon. Sprinkle some grilled pistachios(personal addition)
10.0 Phyllo pastry sheets
80.0g Melted Butter 6 tbsp more or less
For the custard
1/2c Milk
3.0 Eggs + 1 egg yolk
80.0g Sugar 1/2 cup
1.0 Vanilla bean or 1 tbsp extract
For sprinkling on top
1.0tsp Cinammon + 1 tbsp sugar
Baking dish 26 cm or 11 in
Preheated Oven 180C or 350 F