One of Indonesian popular dish and it is made from variety of exotic South East Asia spices. It is a popular side dish for Indonesian celebration yellow rice (nasi kuning or nasi tumpeng)
530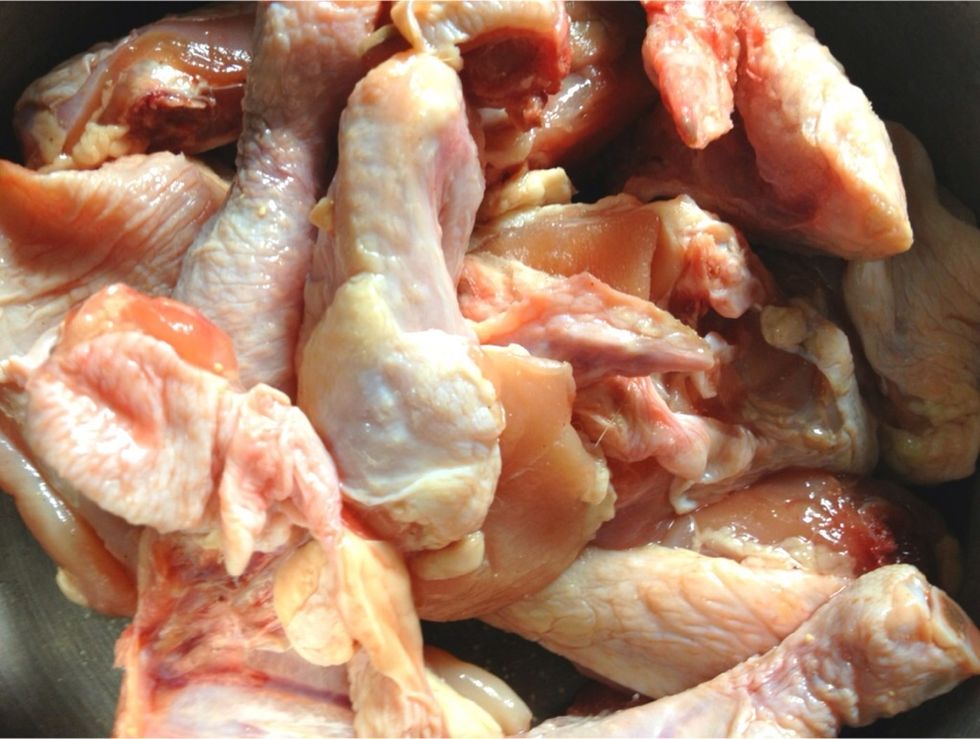 Prepare 1 chicken cut into 6 or 8 pieces. Wash and pat dry. Season with 1/2 tsp of salt and 1 tsp of ground white pepper. Marinate for 10-15 mnts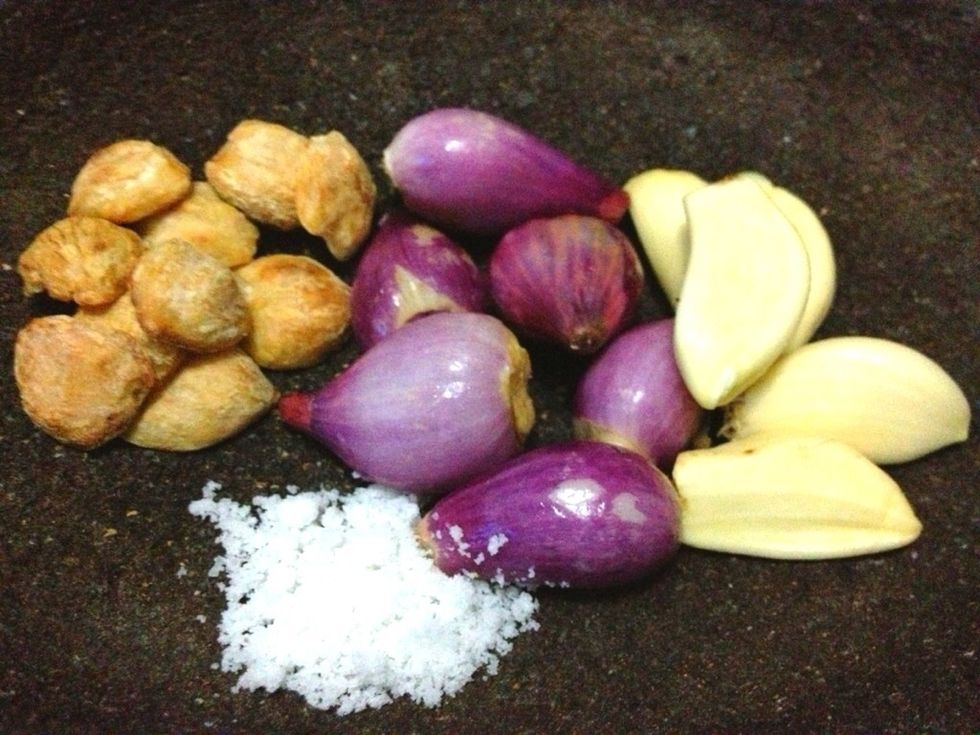 Grind together: 5 candlenuts (toasted), 6 shallots, 5 garlics with 1 tsp of salt. Set aside. Note: subtitute candlenuts with whole almonds if you dont have ones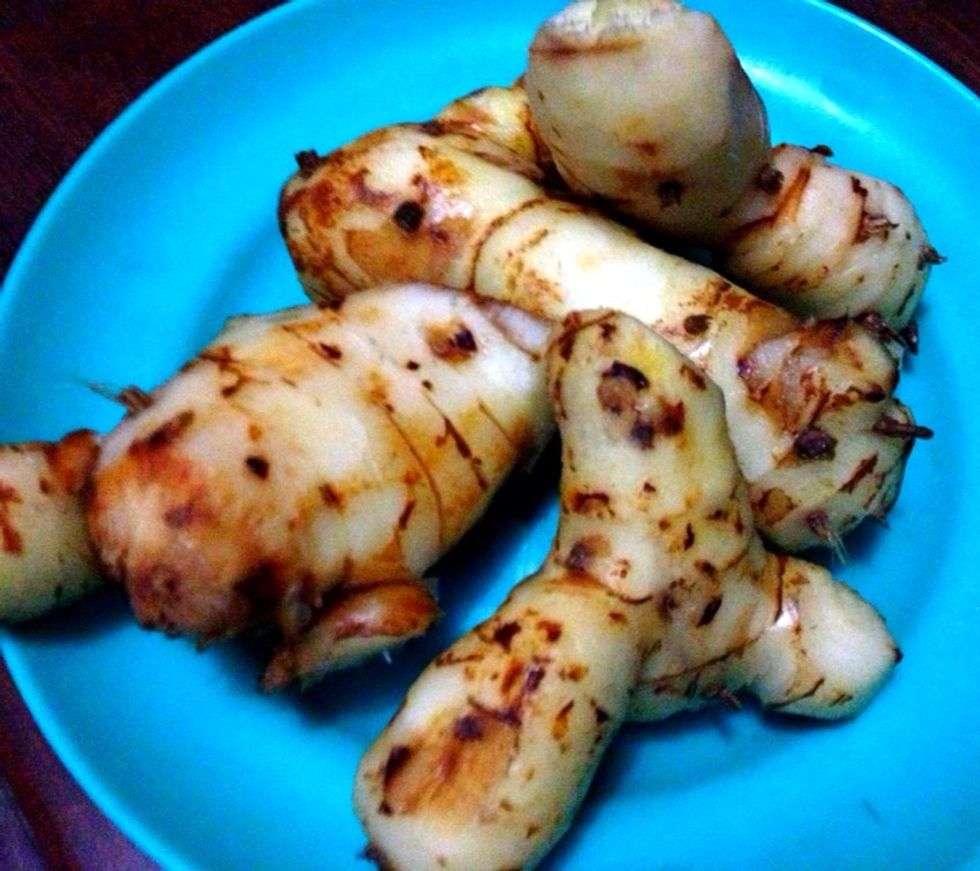 Wash, pat dry and peel: 200gr of fresh galangal. Grated. Set aside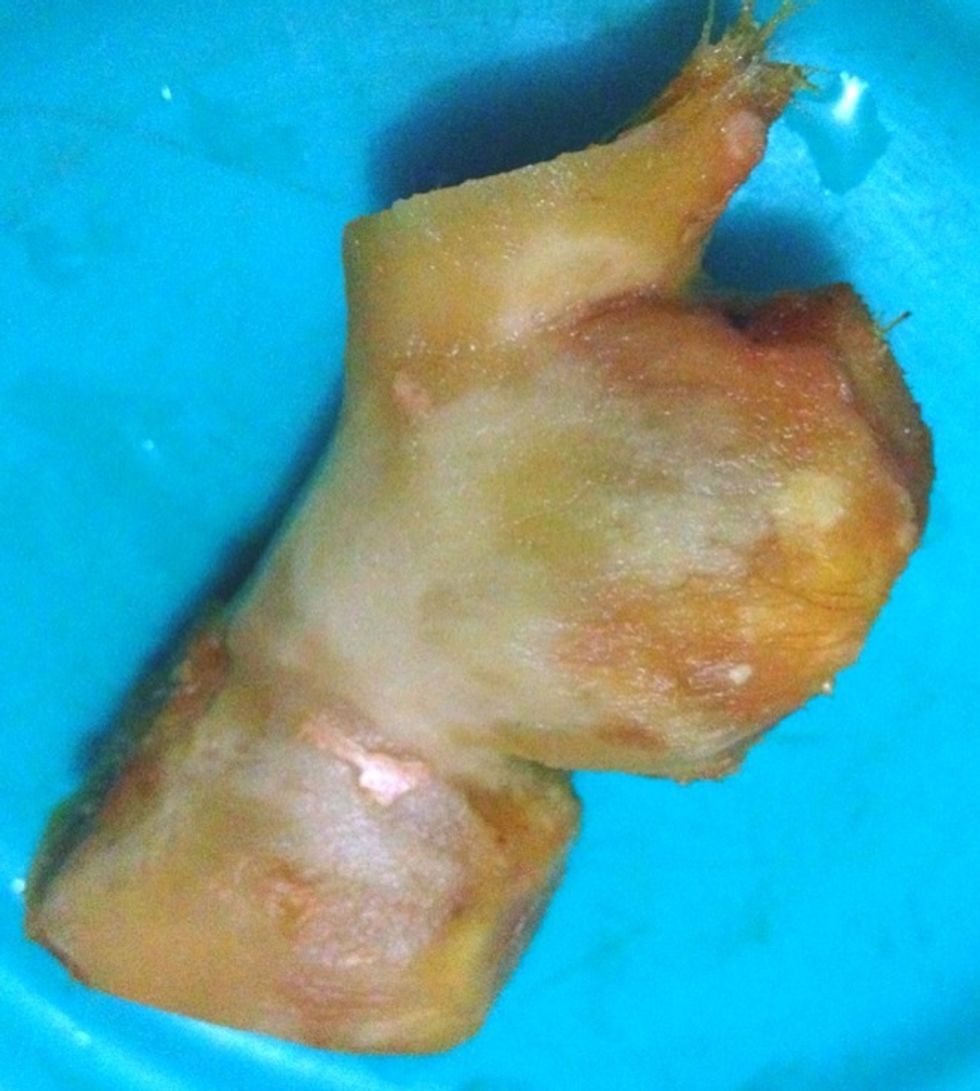 Wash, pat dry and peel: 50gr of fresh ginger. Grated. Set aside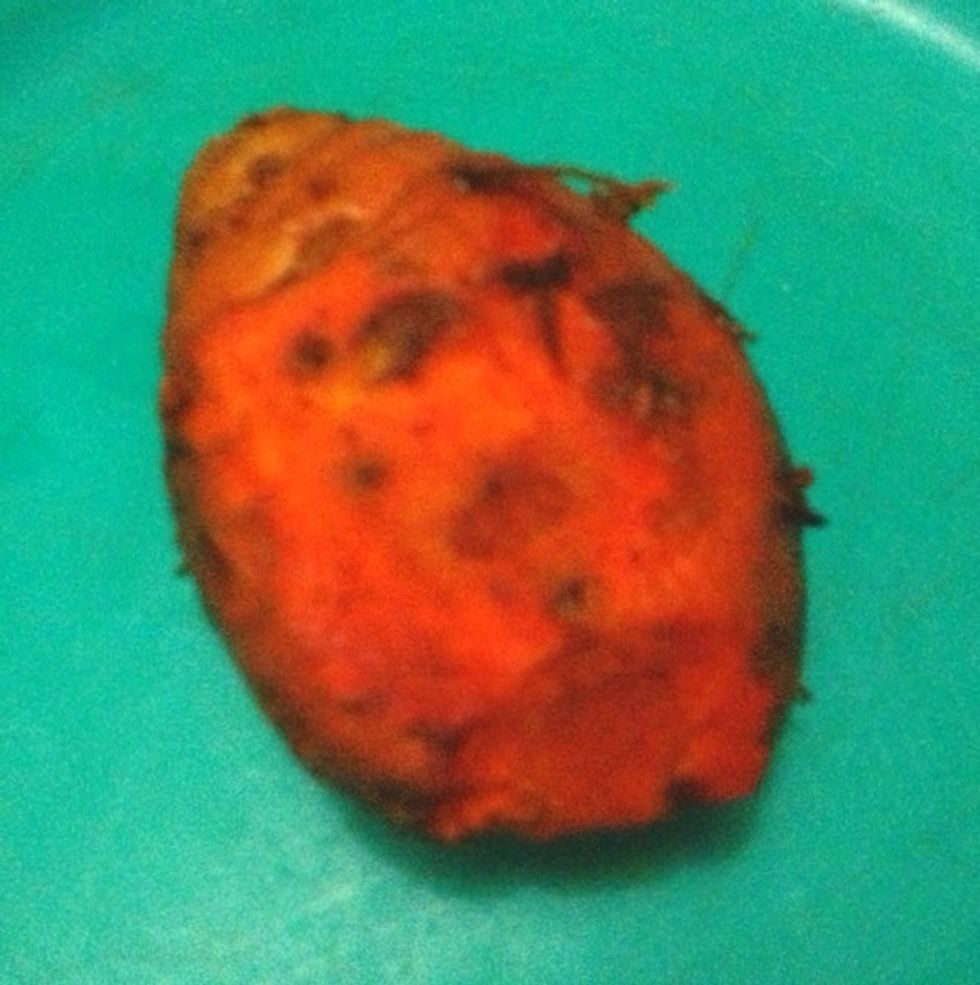 Wash, pat dry and peel: 50 gr of fresh turmeric. Grated. Set aside. Note: use glove when cut, peel and grated turmeric since it may turn your fingers into yellow :)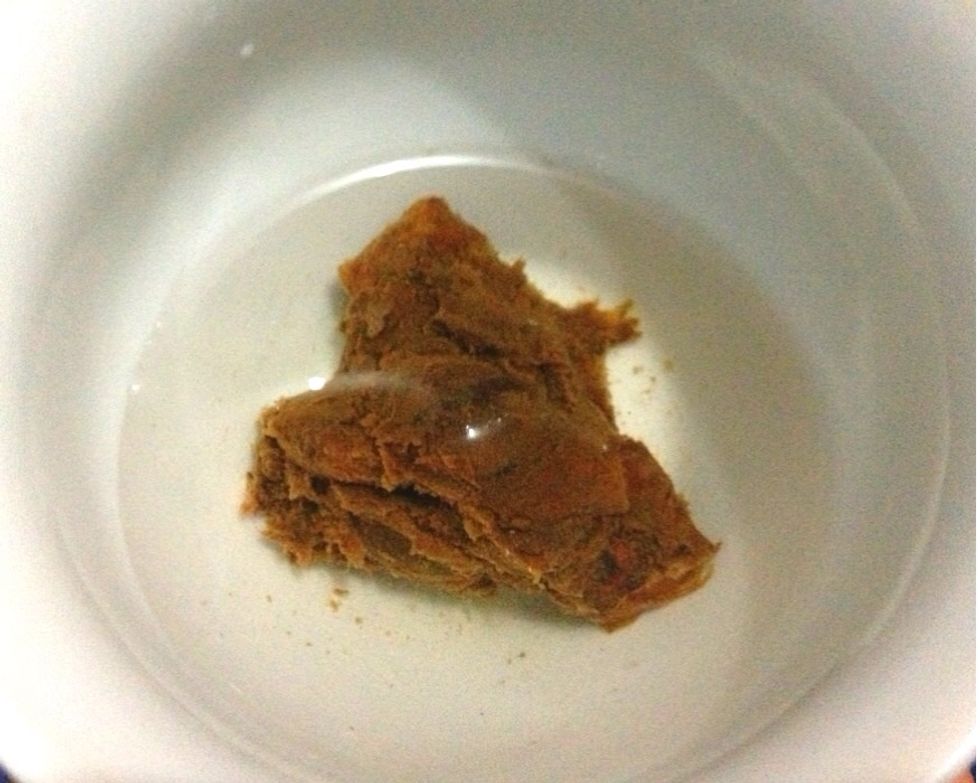 Prepare 1-1.5 cm tamarind with 1 tbsp of water. Set aside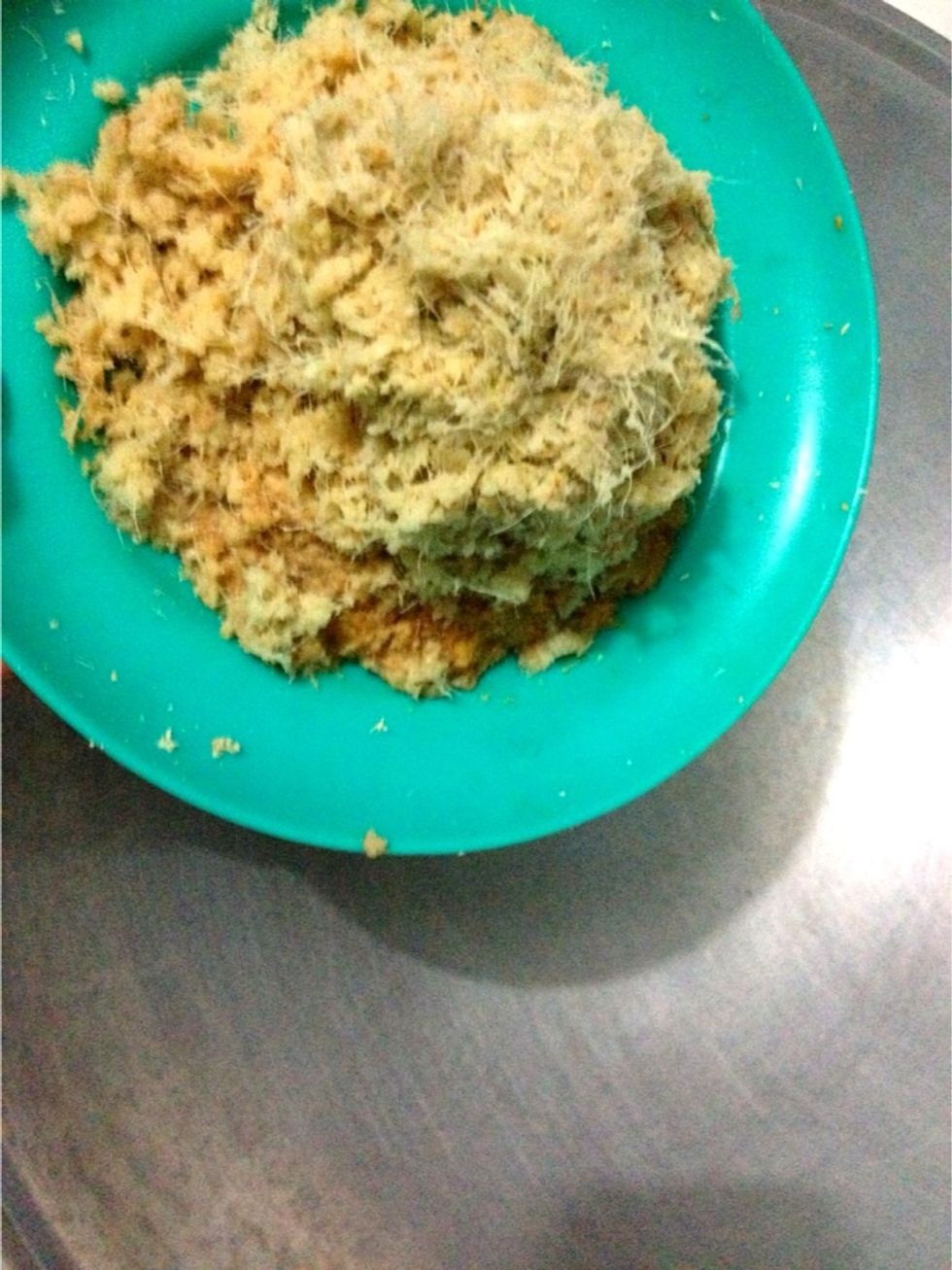 Prepare a wok or sauteing pan. Add in the grated galangal and ginger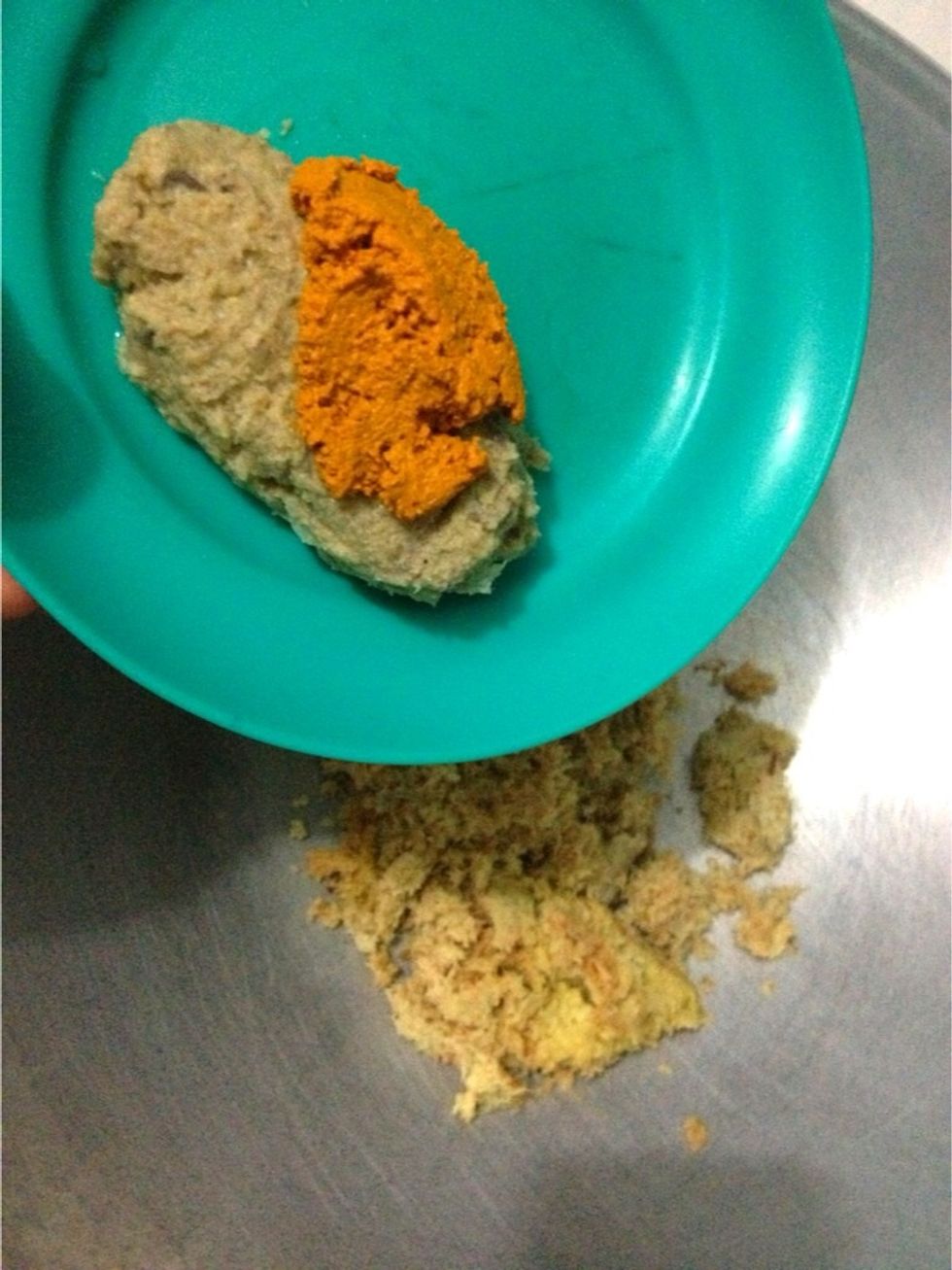 Add in the blended shallots, garlics and candlenuts. Add in the grated turmeric. If you use dried groud turmeric, subtitute the grated turmeric with 2 tsp of ground turmeric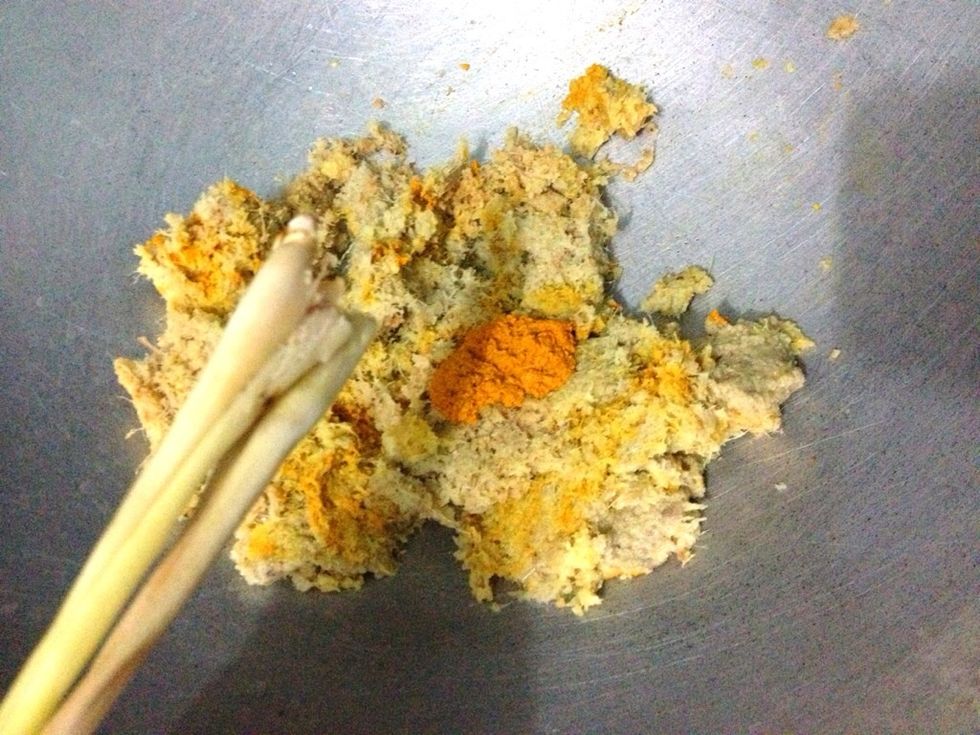 Add in 2 stalks of lemongrass. Bruised the white part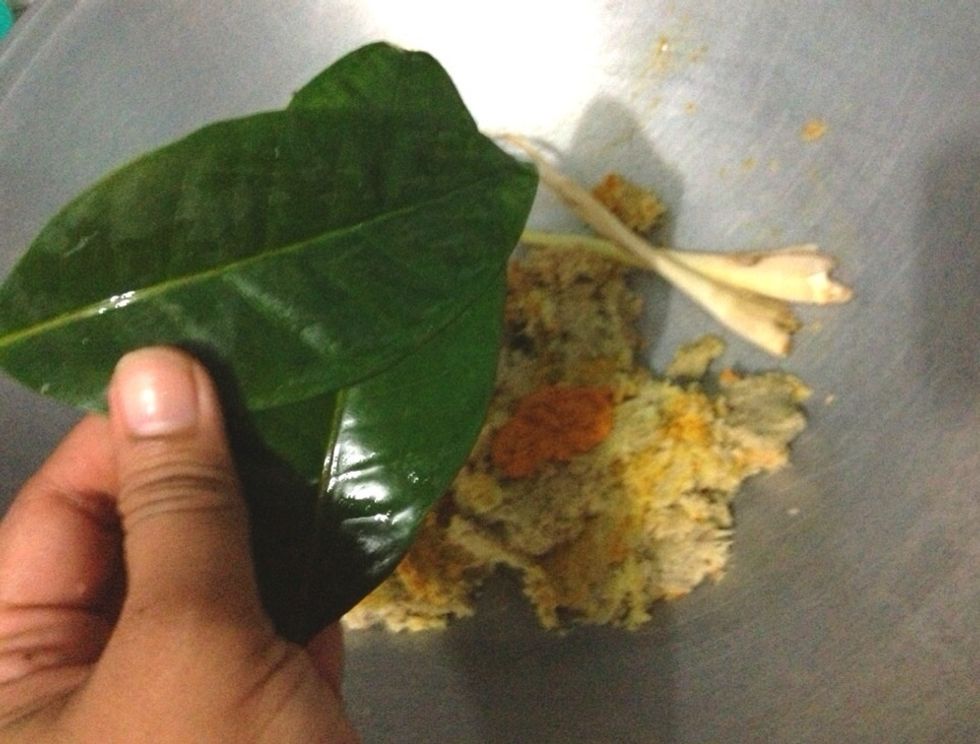 Add in 2 Indonesian bay leaves (daun salam)Or just use the usual ones if you dont have Indonesian bayleaves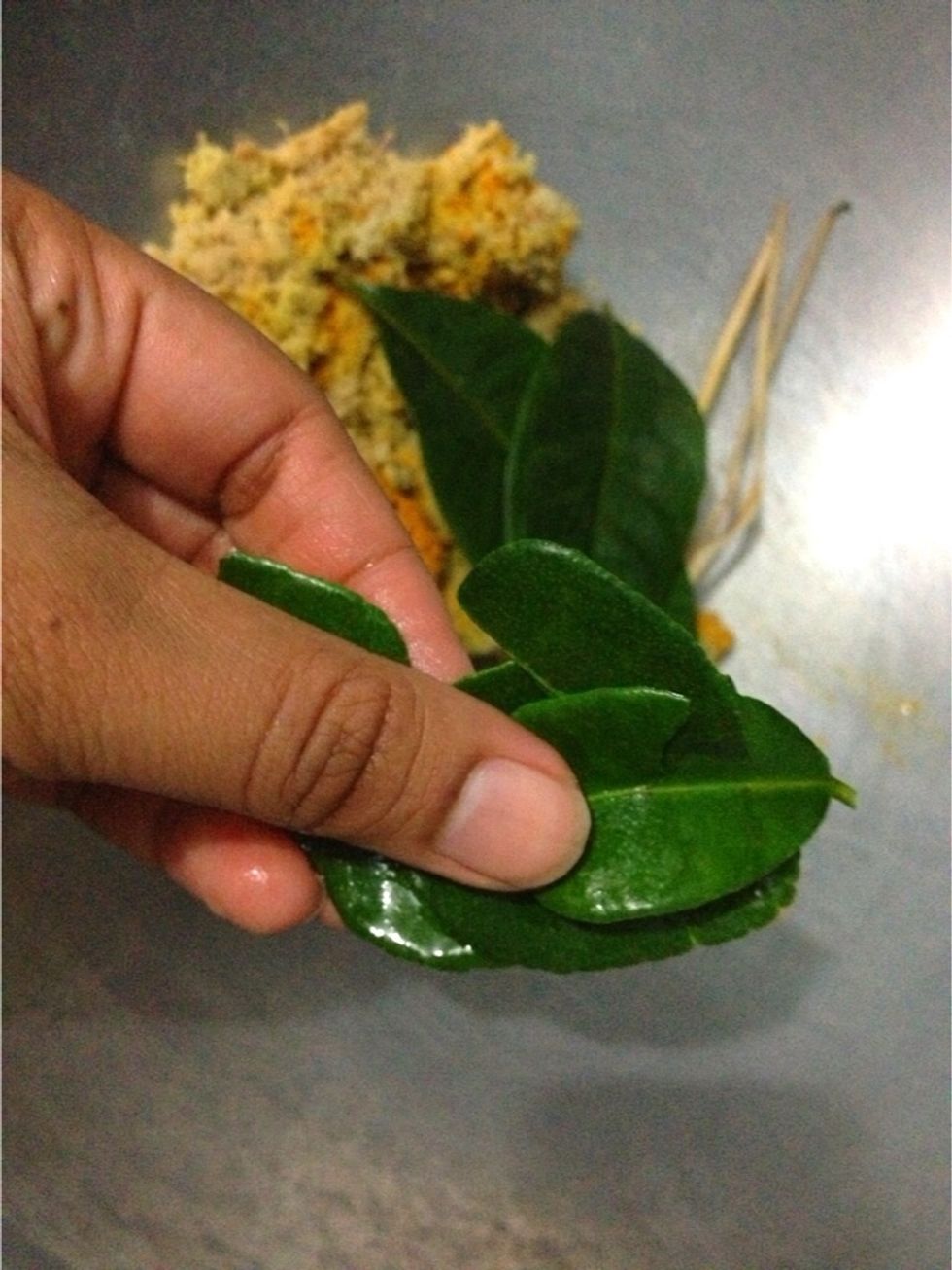 Add in 3-4 kaffir lime leaves. Tear the leaves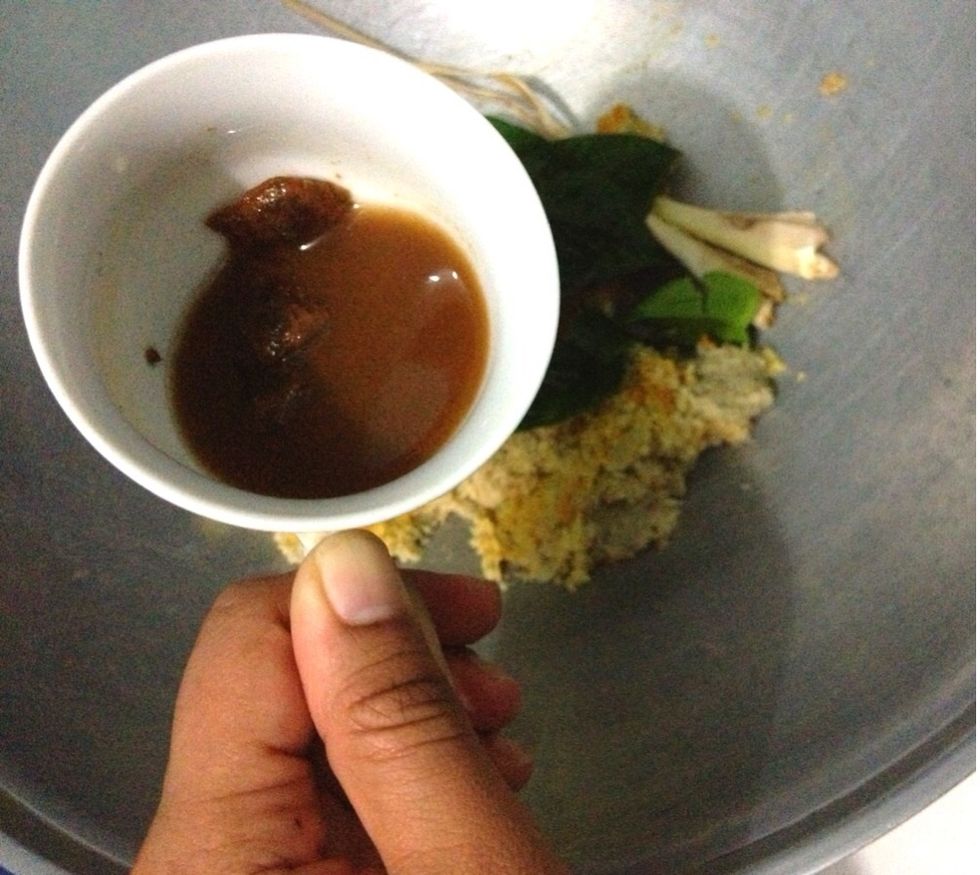 Add in the tamarind water. Do not include the tamarind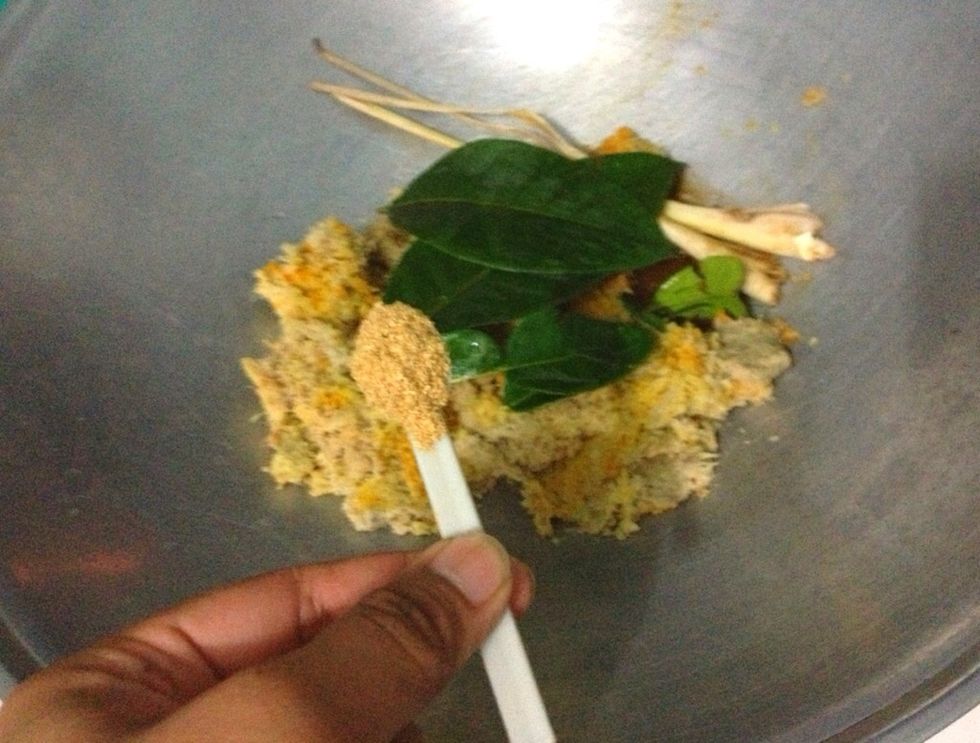 Add in 1/2 tsp of ground corriander seed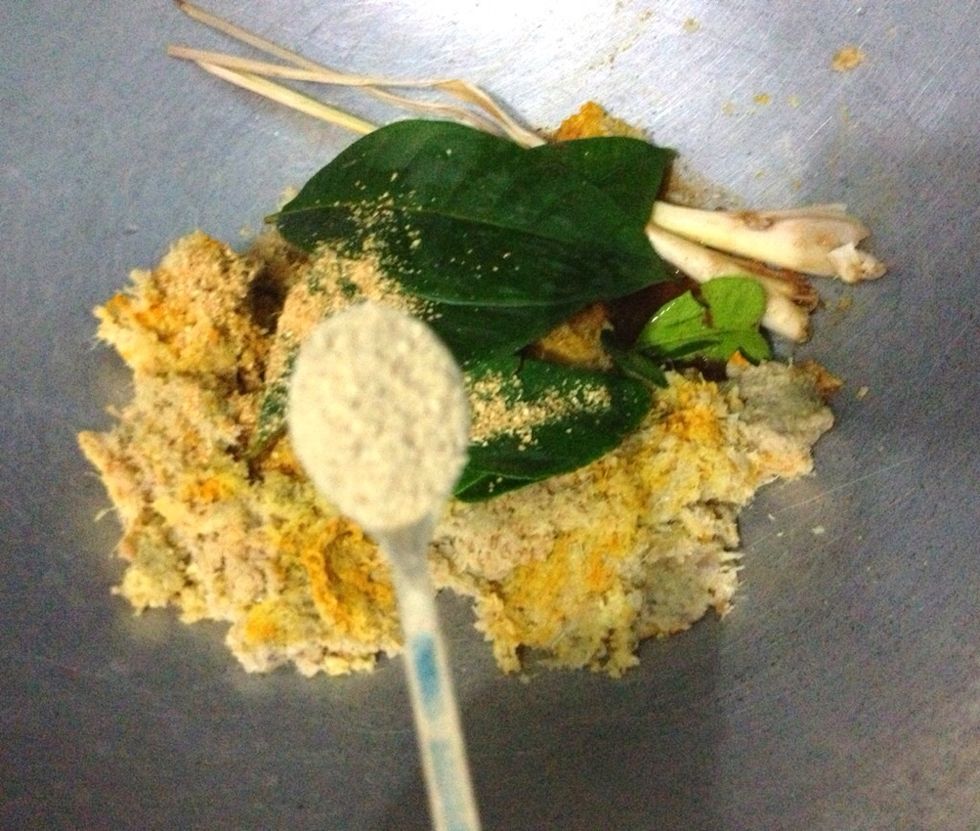 Add in 1/2 tsp of ground white pepper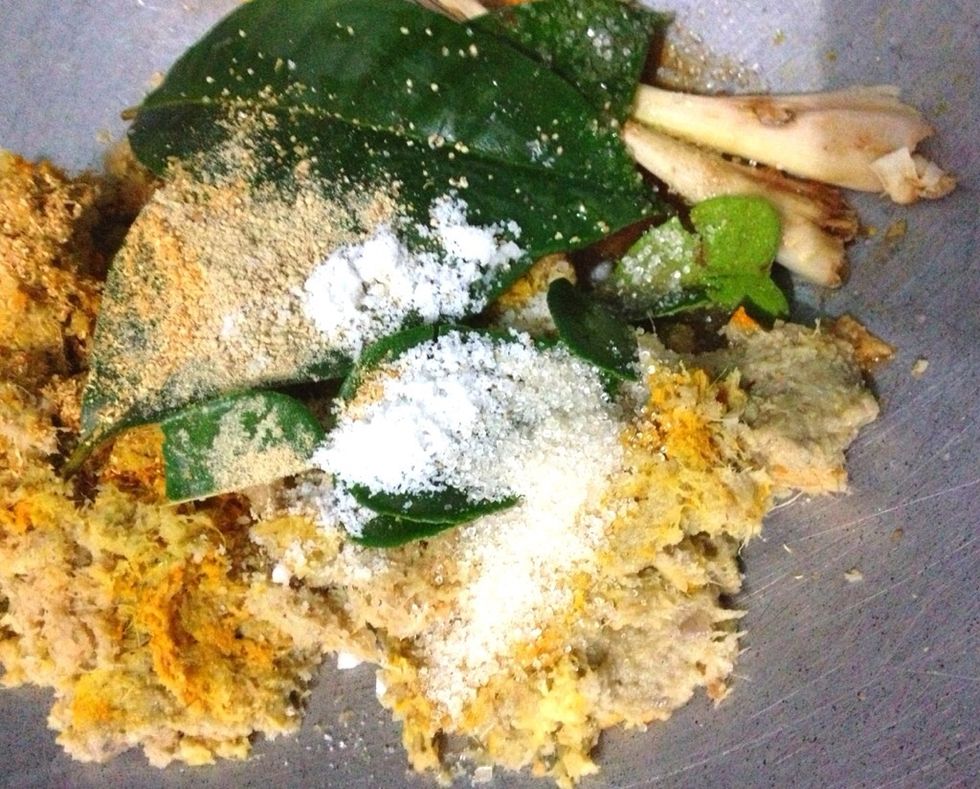 Add in 1/2 tsp of sugar and 1/2 tsp of salt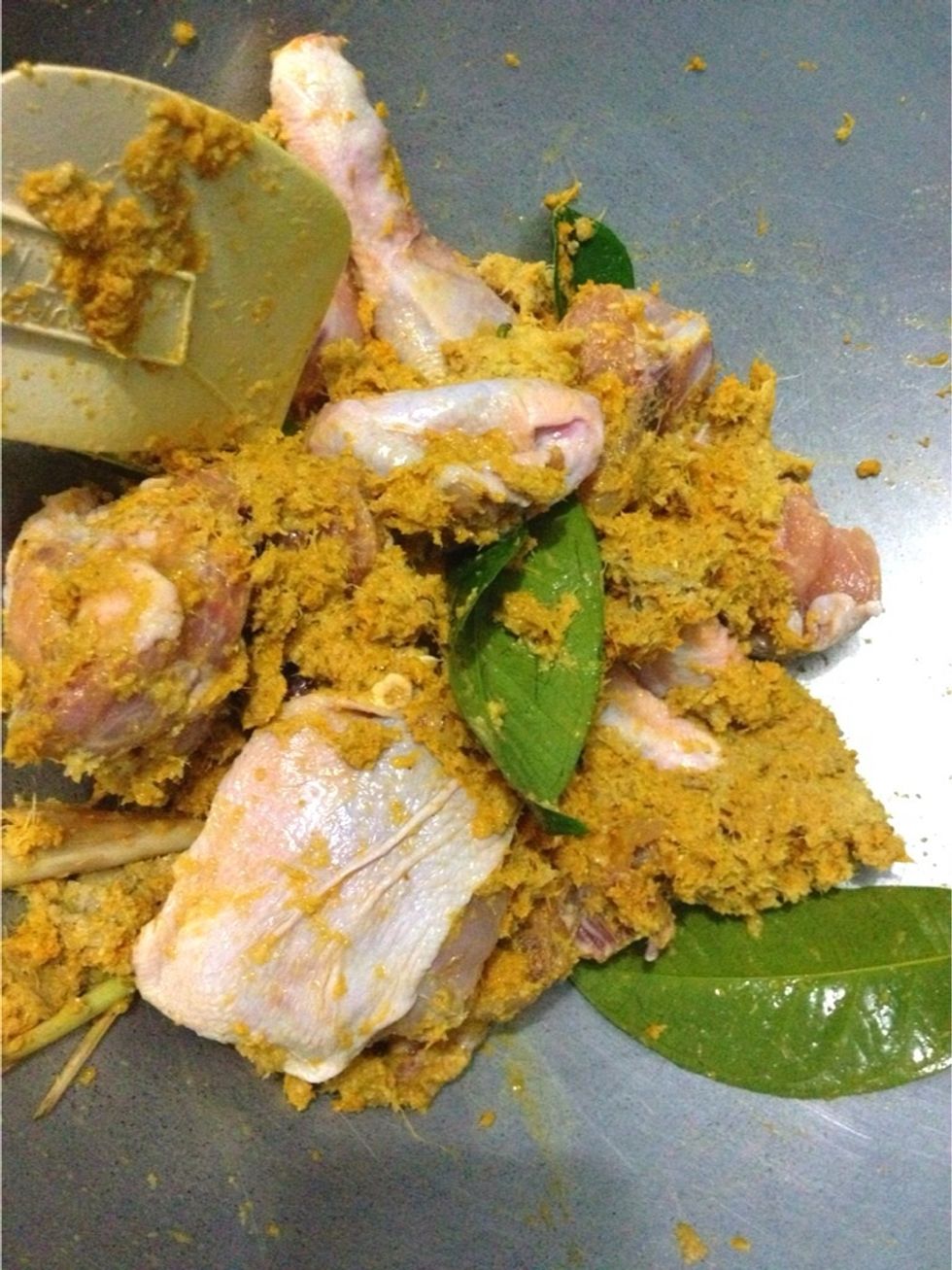 Add in the marinated chicken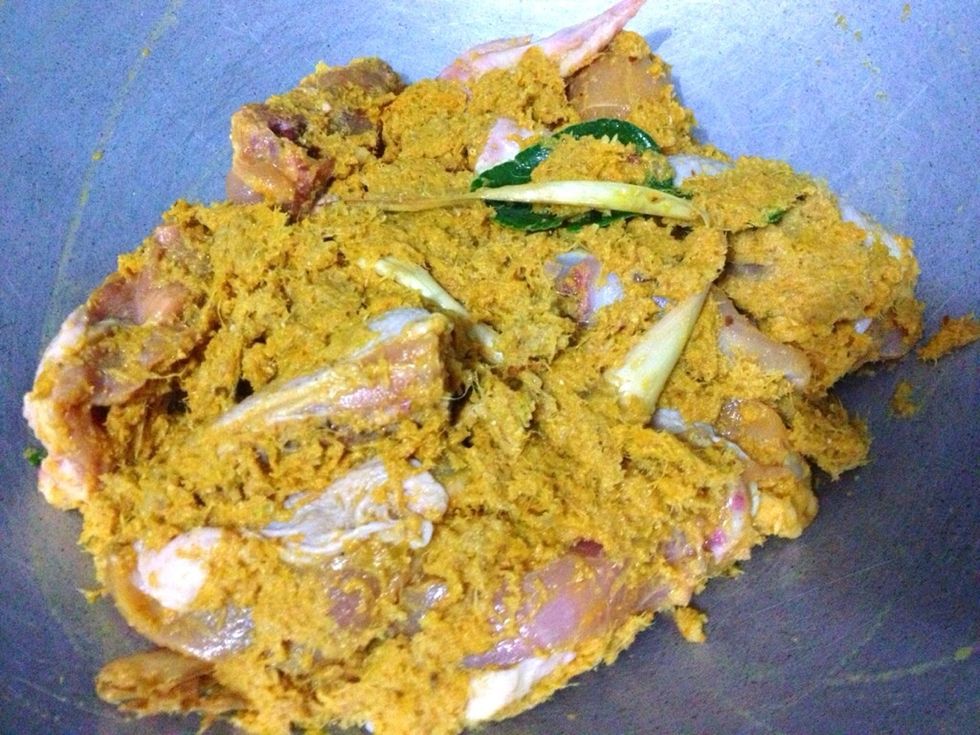 Stir to combine. Let them rest for 10-15 mnts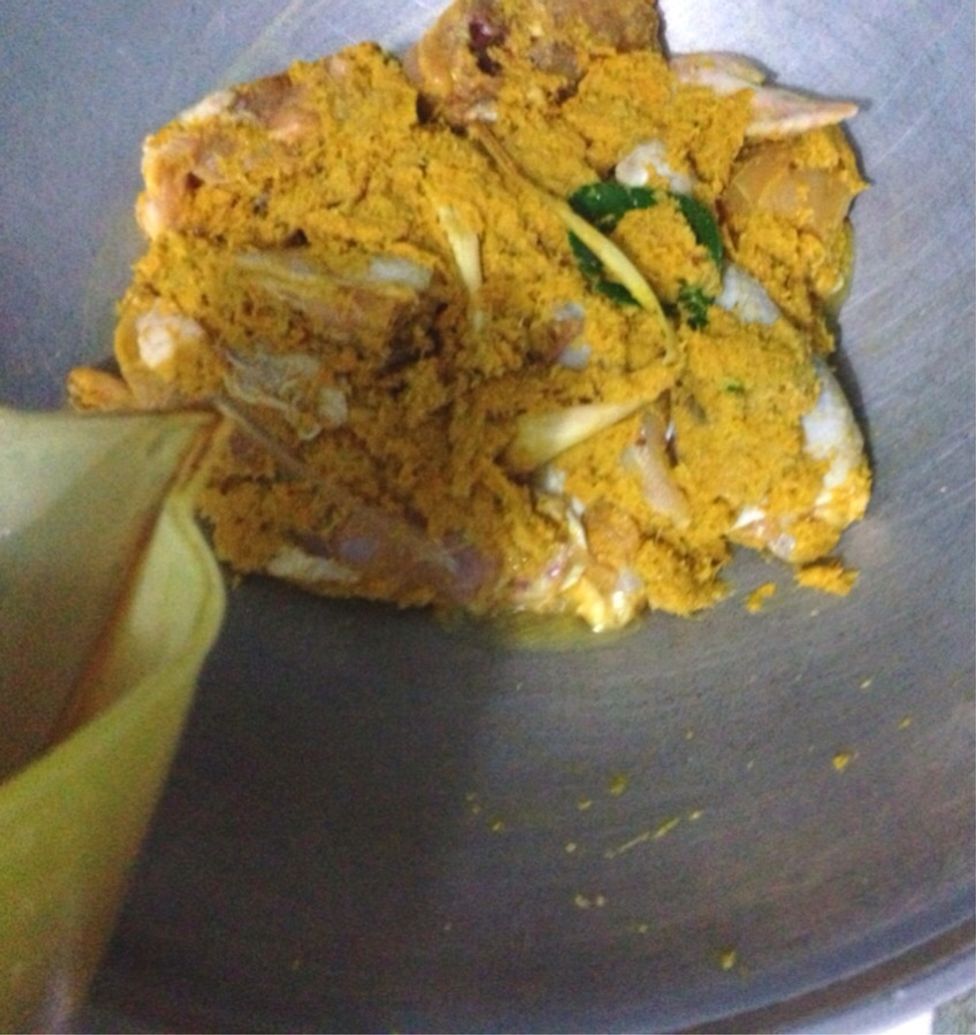 Add in 175ml of water or coconut water. Coconut water will infuse more sweetness to the chicken mixture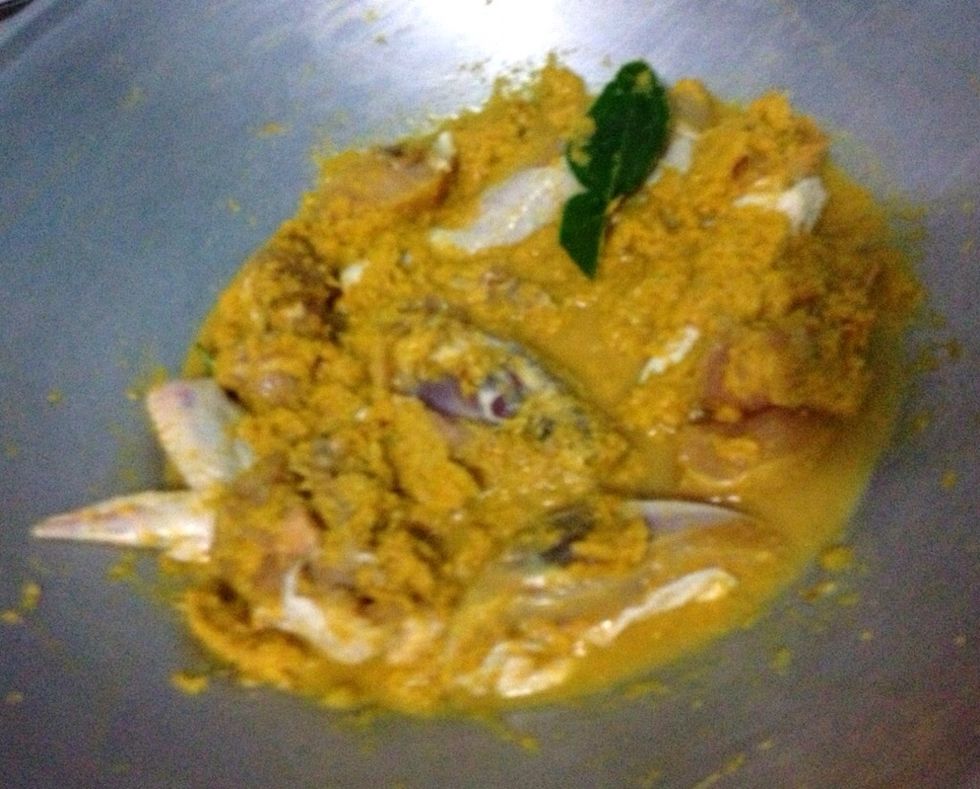 Stir to combine. Put the wok or sauteing pan on medium heat.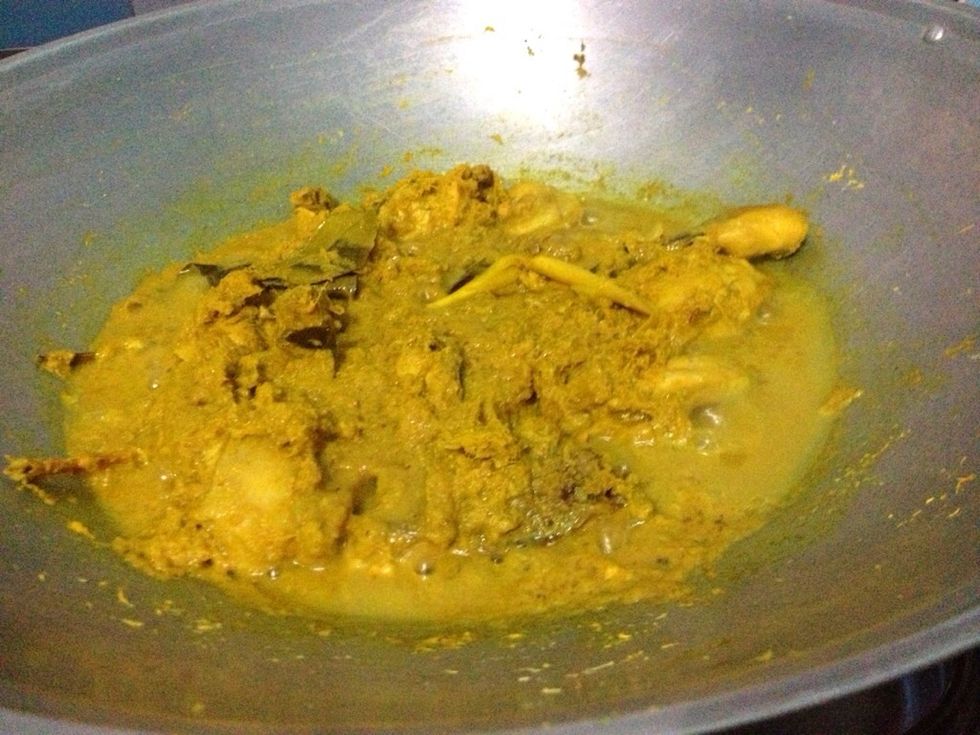 ..... to boil. Turn the heat to low. Let it simmer for about 25-30 minutes until the liquid and the spices are well absorbed. Turn off the heat.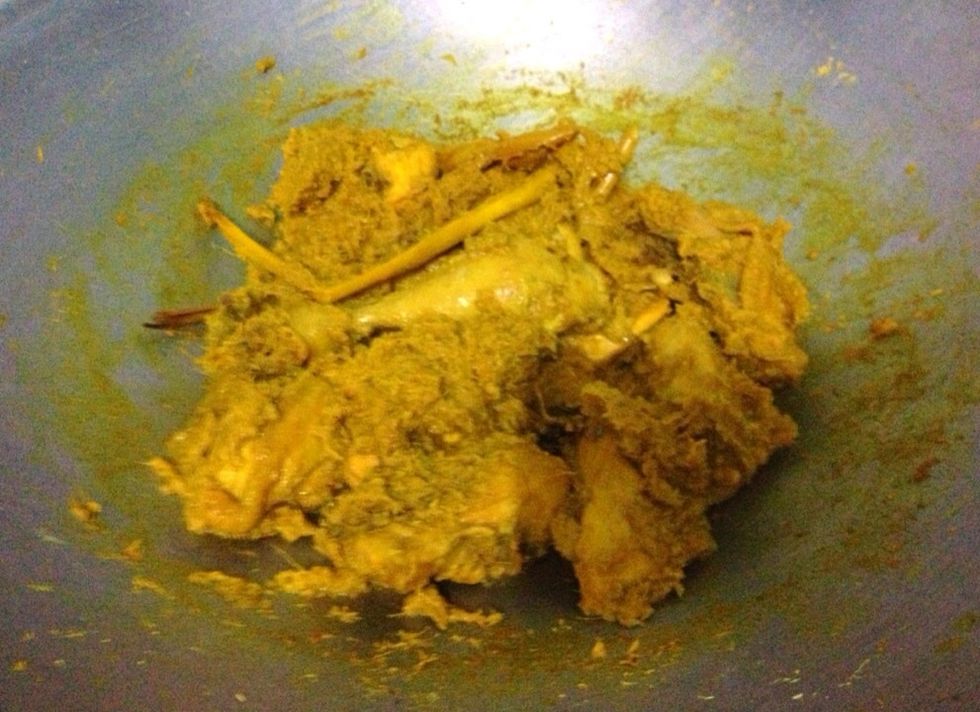 Transfer it to another bowl and set aside to cool. After it is cool, you can start to fry it (deep fried) or save it for future used (for the 2nd option, make sure the chicken is completely cool)
If you want to save some or use it in the future, u can put it in a plastic food storage container and put in the fridge. In my experience, 2 weeks in the fridge, and 1 month in the freezer still good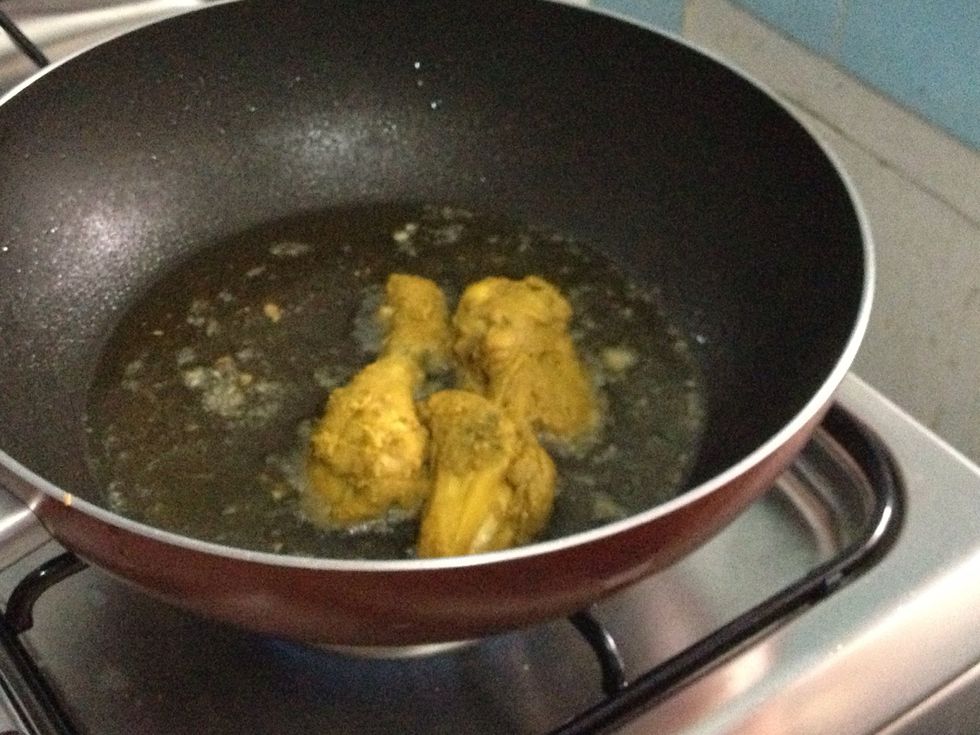 Heat some oil on medium fire and fry the chicken. Start by frying all the chicken then the galangal spices. Cover the pan with a lid coz there might be some small explosion from the spices.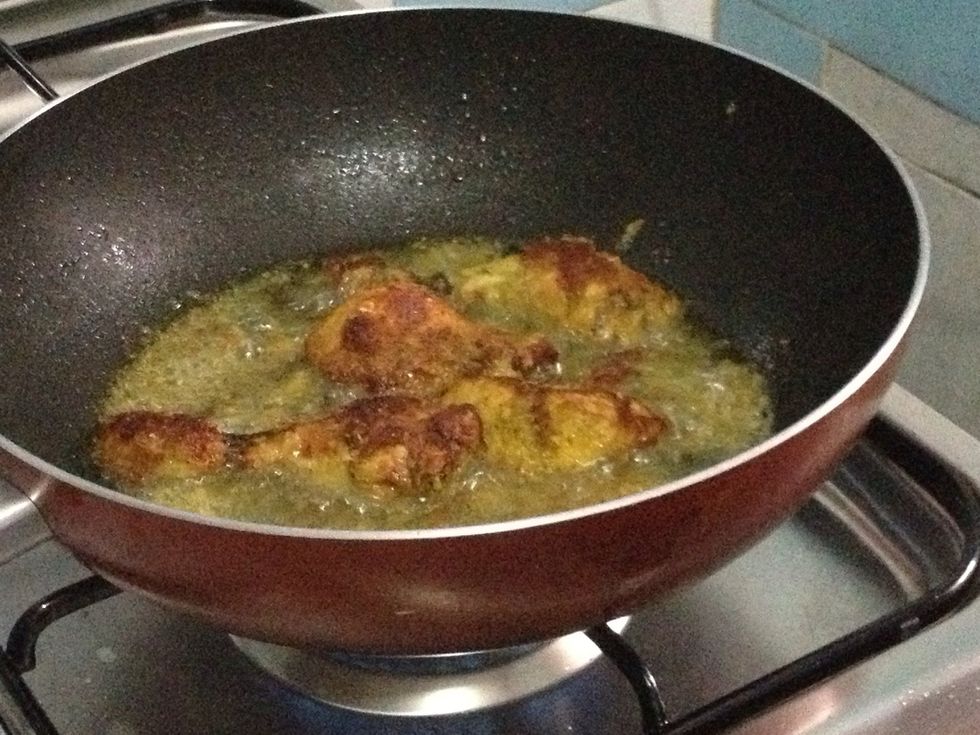 Cook for about 3 minutes on each side. Note: shallots give us beautiful fragrant and flavor, but some people omit the shallots coz shallots tend to make the fried chicken easily browned.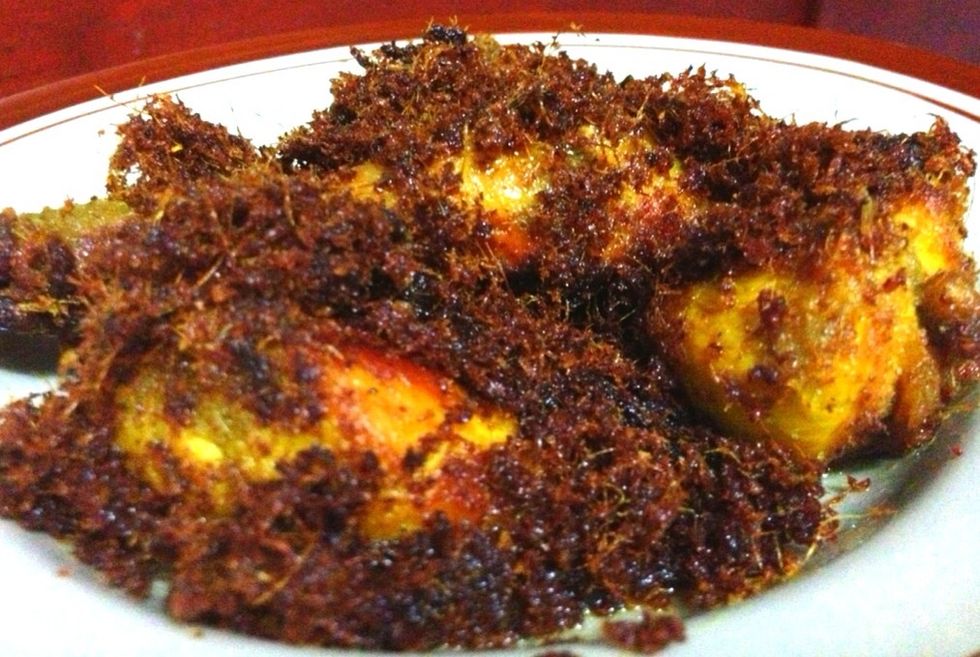 Topped fried chicken with the galangal spices. Enjoy with warm jasmine rice or celebration yellow rice :) hope you like it
200.0g fresh galangal, peel and grated
50.0g fresh ginger, peel and grated
3.0cm fresh turmeric, peel and grated
6.0 shallots, mashed
5.0 garlic cloves, mashed
5.0 candlenuts, toasted and mashed
2.0tsp salt
1.0tsp ground white pepper
1.0tsp ground corriander seeds
2.0 lemongrass stalk, bruised
2.0 Indonesian bayleaves or usual bayleaves
3.0 kaffir lime leaves
tamarind water
1.0tsp sugar
175.0ml water or coconut water
oil for frying
Putri Lah
a foodperiment and a foodventorous, an Orca lover and a simple person who enjoys cozy places, good music and good books.