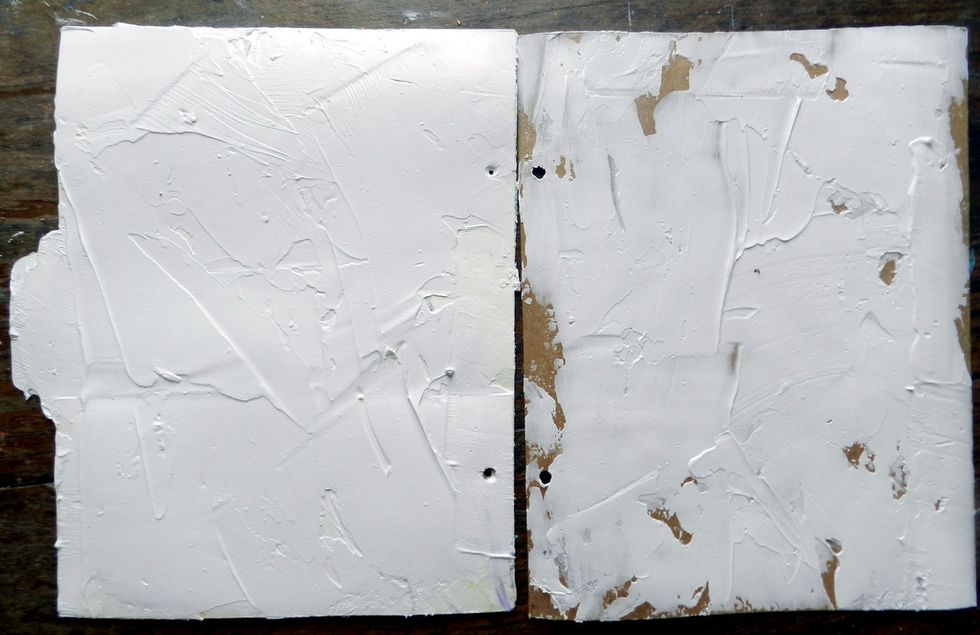 Apply modeling paste on the pages.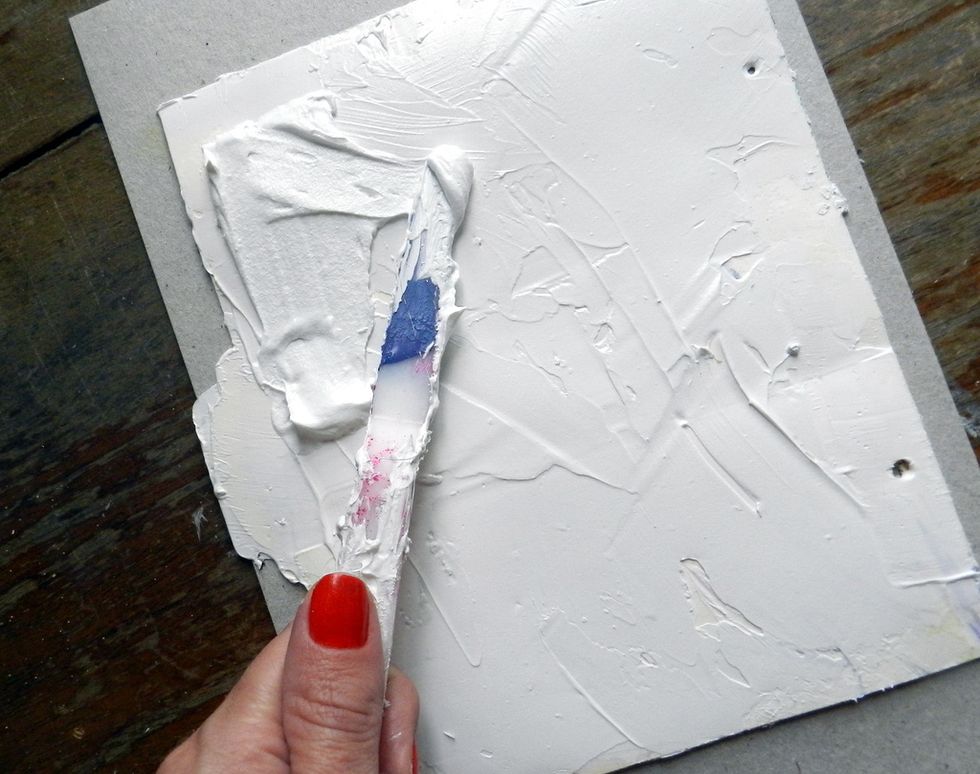 apply crackle paste on some places.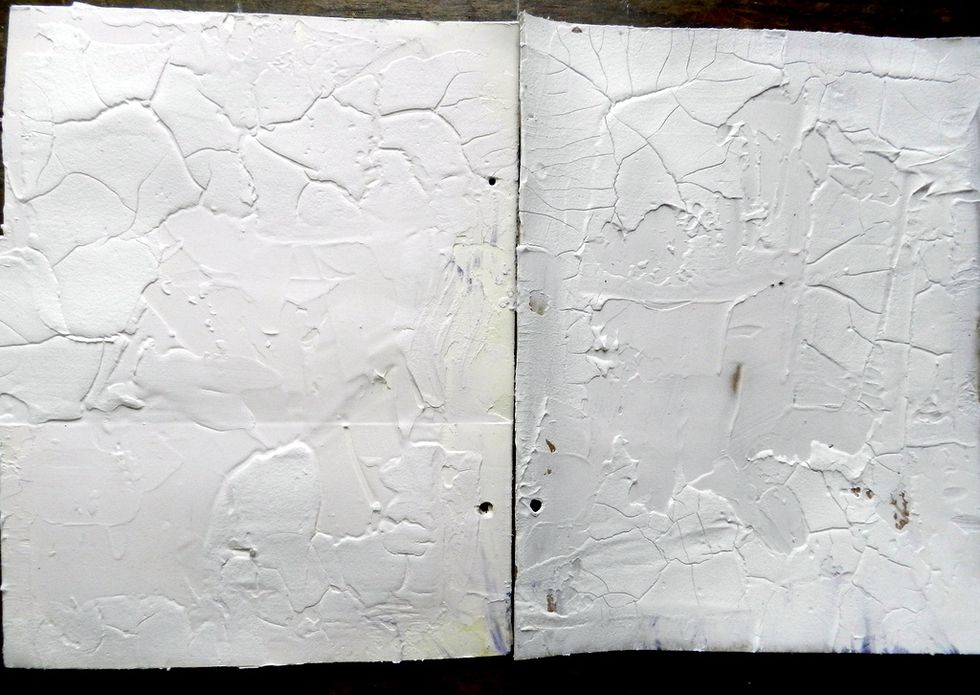 Wait to dry.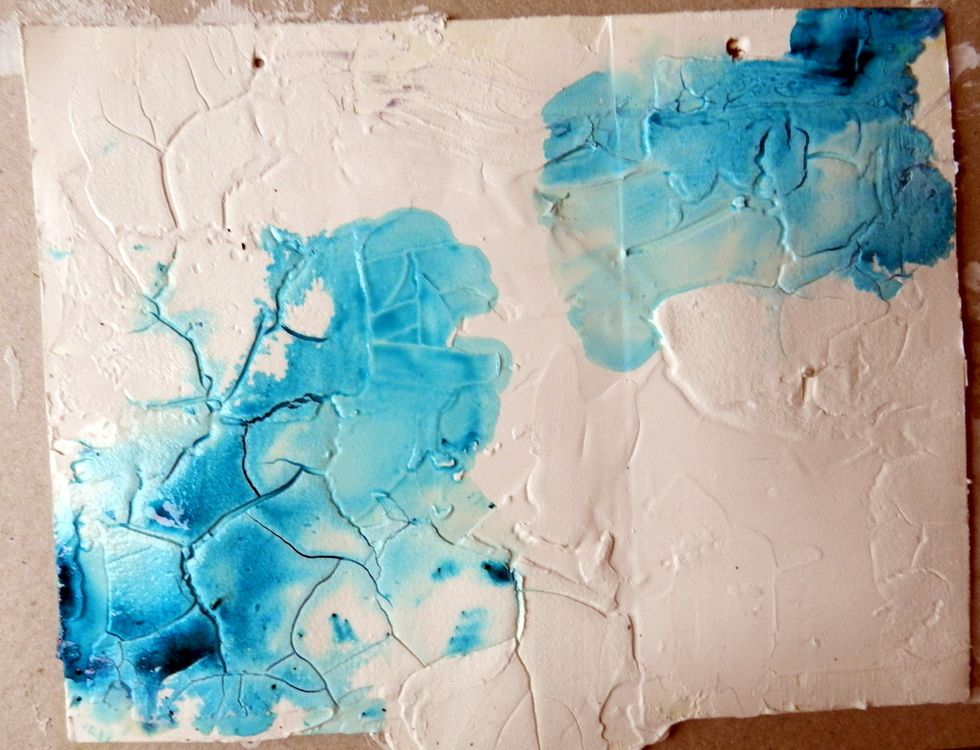 Add blue alcohol ink and blending solution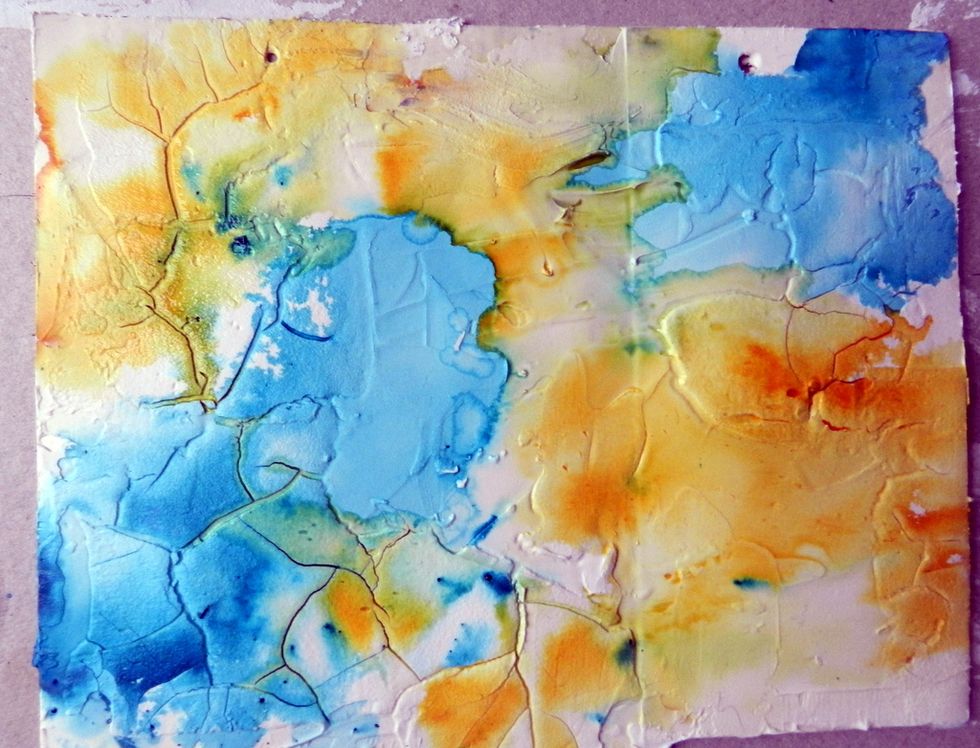 Add caramel alcohol ink and blending solution.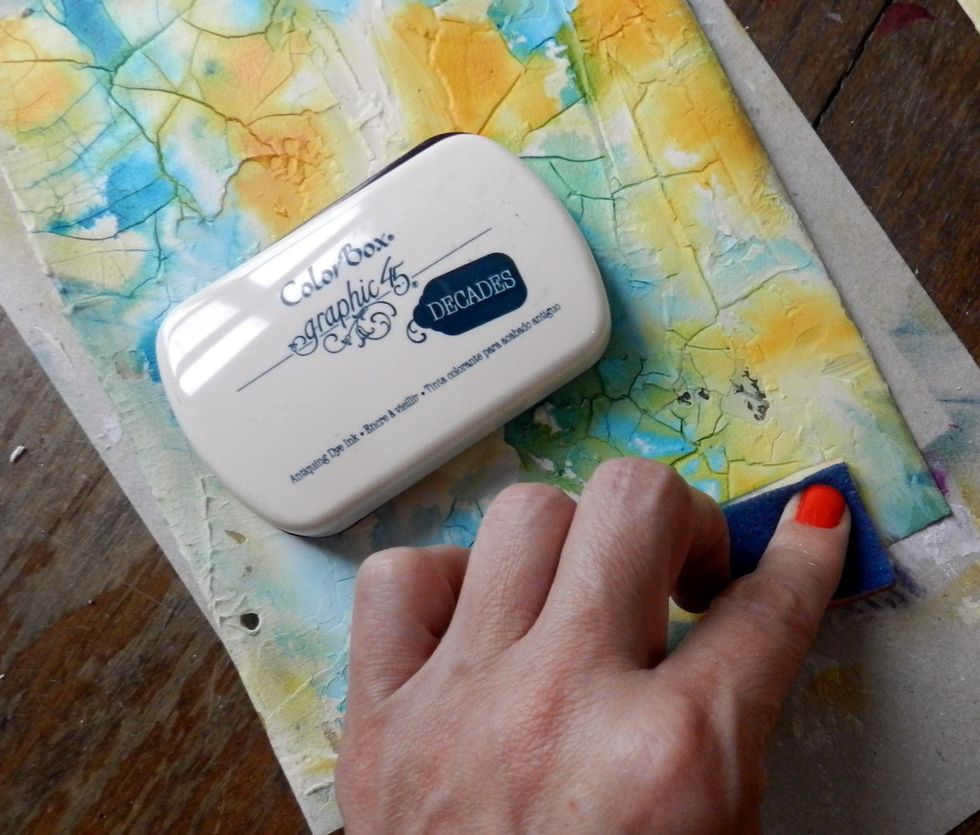 Apply Color Box G45 Decades on the borders of the pages.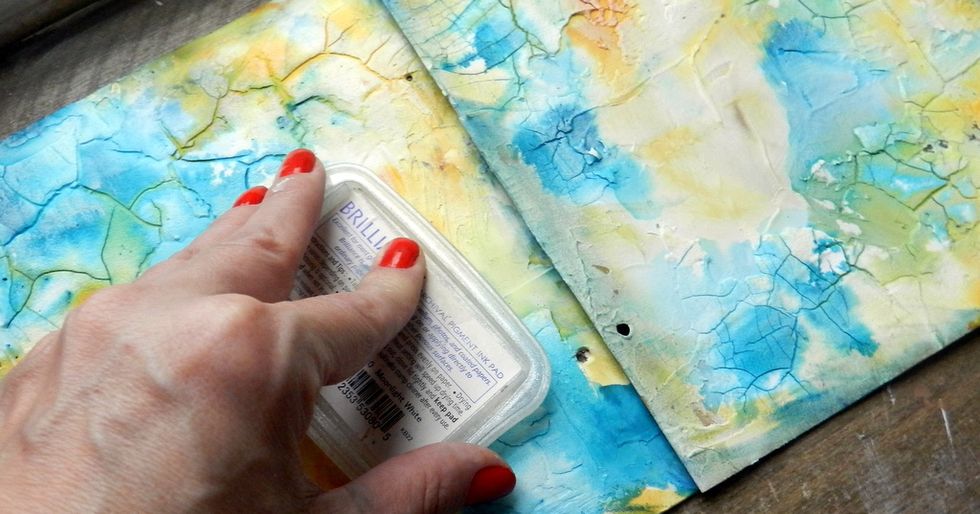 Apply white ink pad on the pages to smooth colors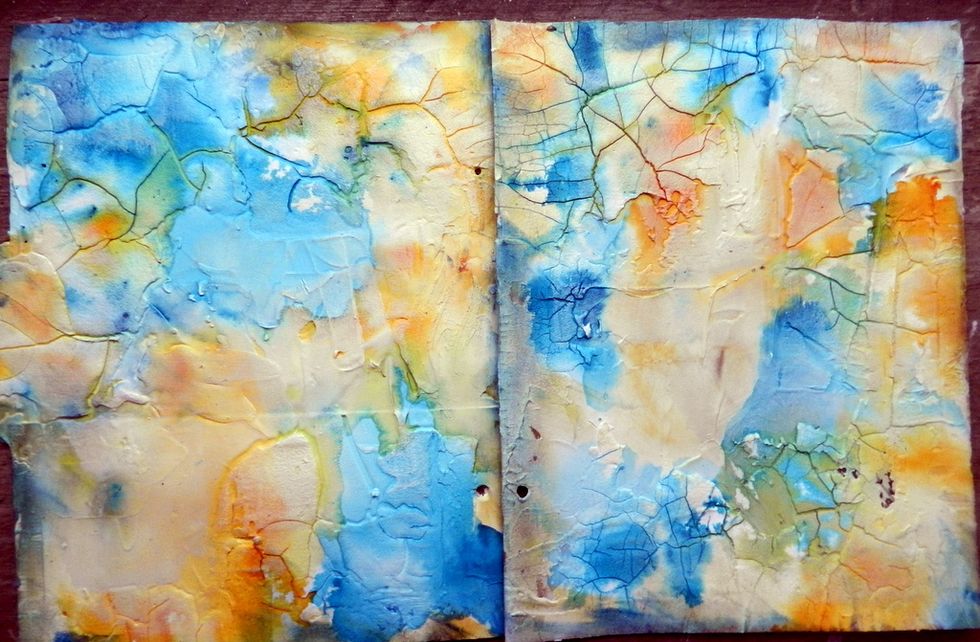 this is the result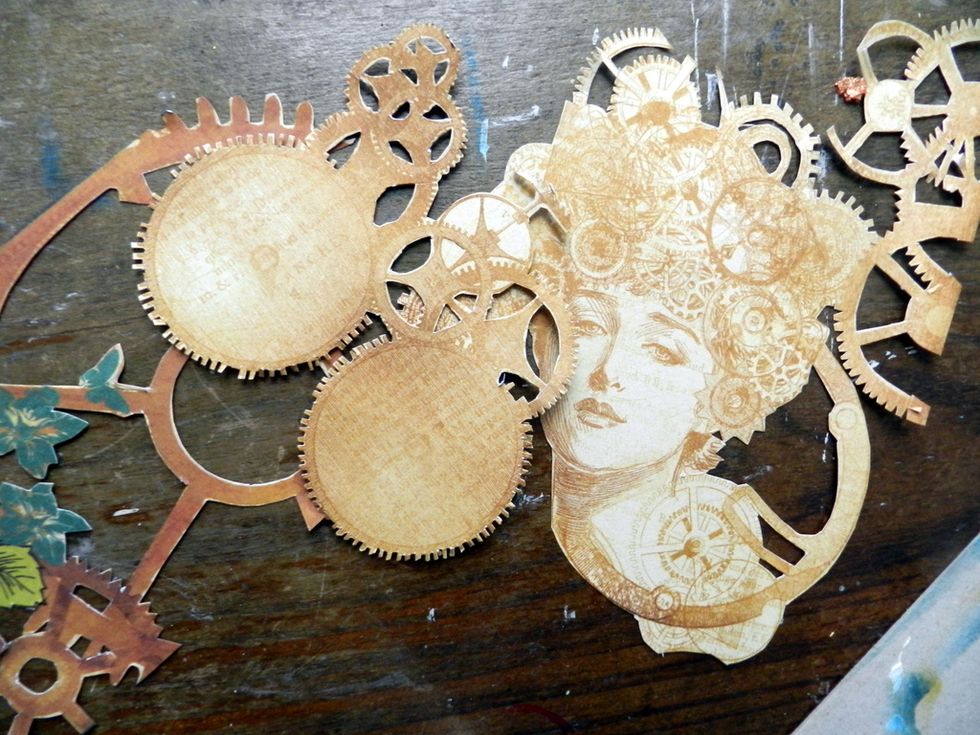 Cut out some gears from G45 Steampunk Debutante Deluxe Collector's Edition.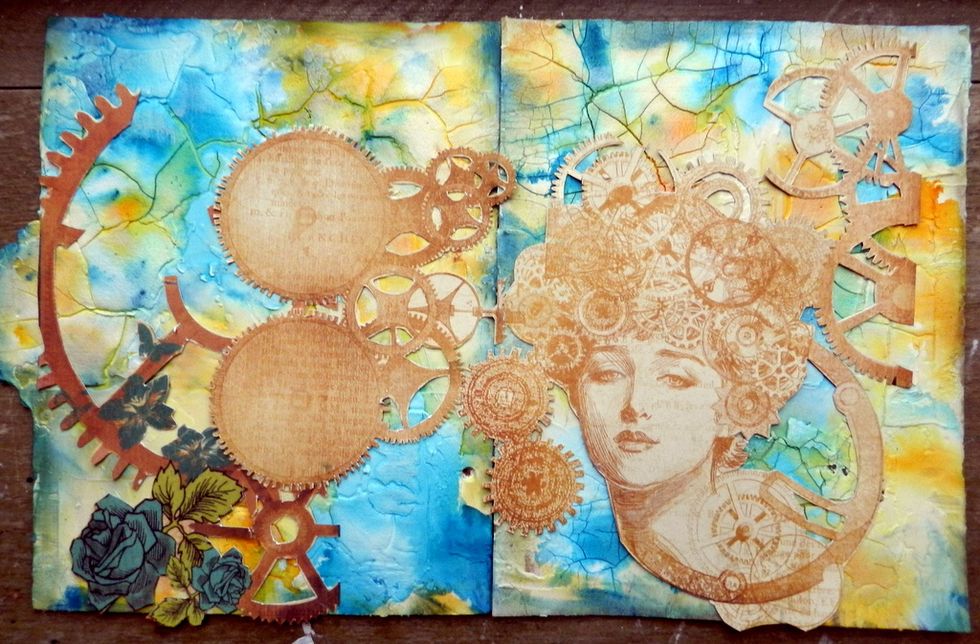 Glue them on the page.
Apply copper paste on some places of the chipboards.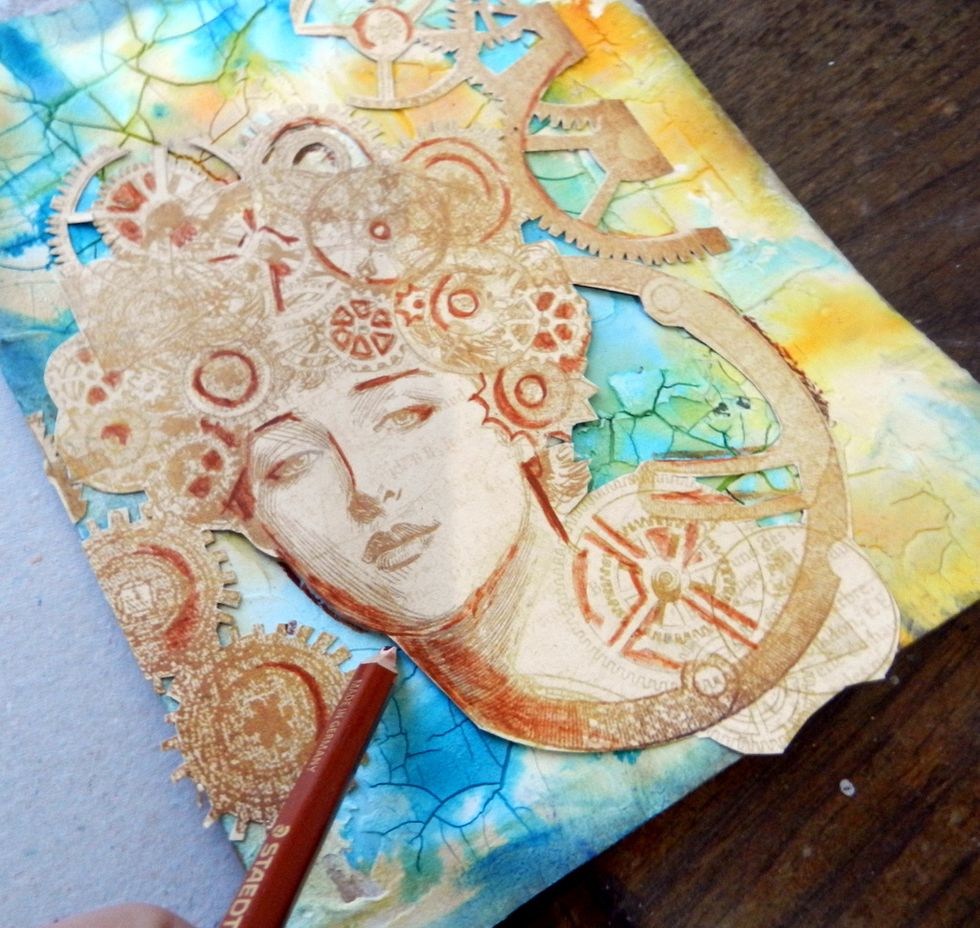 Using a watercolor pencil you can highlight some places.
Use a brush with water to blend it.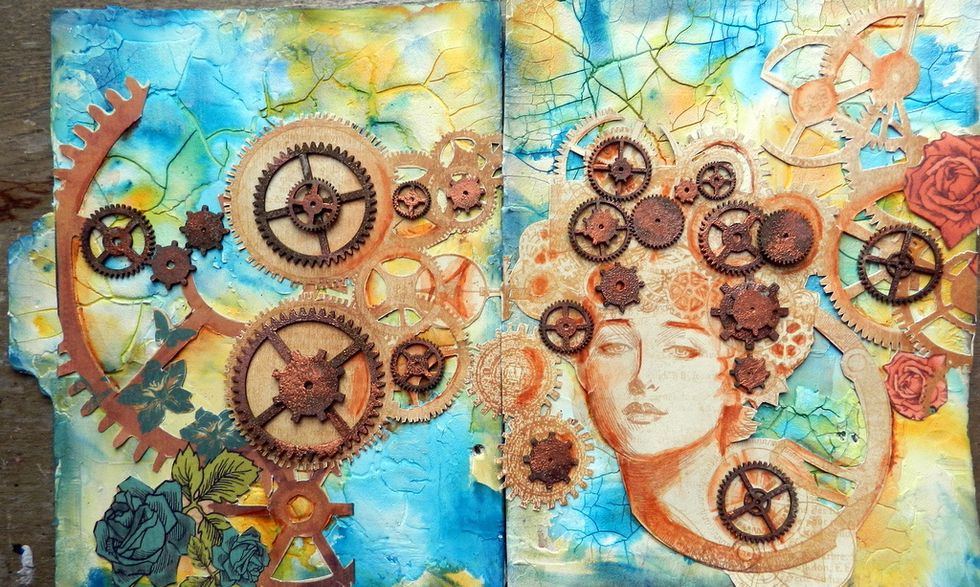 Glue the chipboard gears on the pages.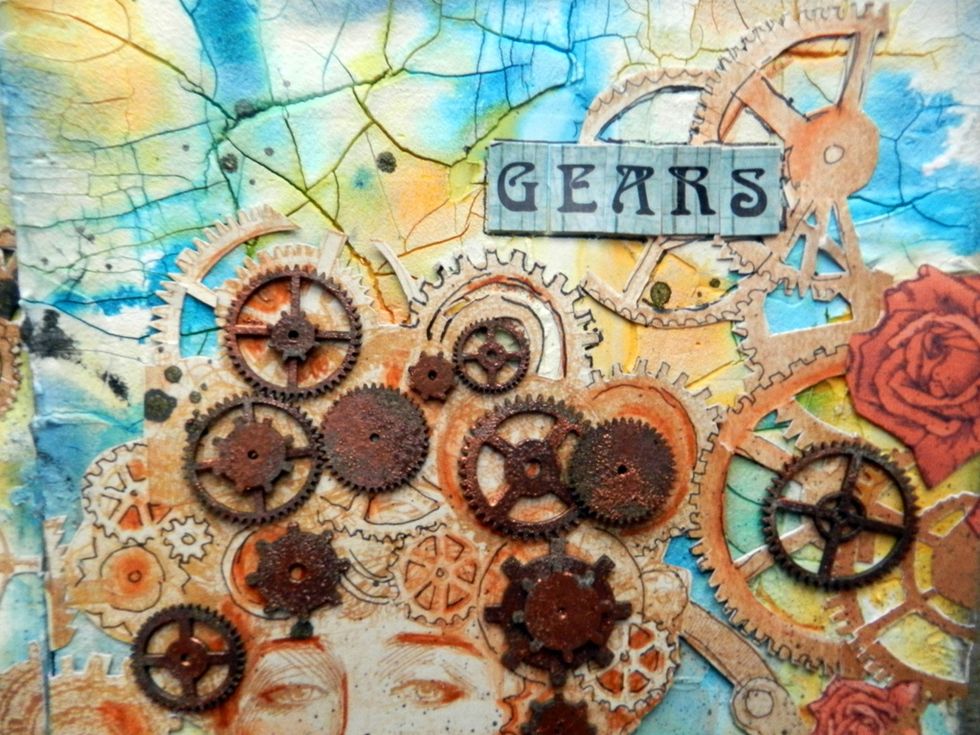 Add stickers for the title.
Using a black pen you can highlight some gears.
art journal pages finished.
Ghaphic 45 Mixed Medi a Album Ivory
G 45 Stampunk Debutante Deluxe Collector's Edition
ColorBox Graphic45 Decades inks
white pad ink
Imaginarium Designs chipboards
Modeling paste
Crackle Paste
Ranger Alcohol ink
Ranger Alcohol blending solution
Ranger Embossing Powder
Copper paste
Watercolor pencil