Make Fusion Cinnamon Buns and Croissant.
2
Mix water and milk in a bowl and ad the fresh yeast. When the yeast is dissolved in the water and milk, ad the sugar and salt. Mix it well an then ad the eggs and flour. Mix it well for 5 min.
Put the dough in the refrigerator for 30 min. And the take the butter out from the refrigerator, so that it will be softer when you have to use it.
After the 30 min remove the dough from the refrigerator, and press it out on a floured surface so that it will measuring approx. 25x25 cm.
Place the 500 g of butter between two pieces of wax paper, then tap it out with a rolling pin into a rectangle approx. 15 x15 cm. Do not over work the butter, as it will be to soft.
Place the butter on the dough and fold all 4 sides over the butter so you get a small square. The butter must be completely covered. Gently press the dough flat and place it in the fridge for 30 min.
Take out the dough, place it on the floured surface and careful press out the dough whit a rolling pin so that it is 1 cm high.
Fold the 2 sides agents each other and repeat the last step. Put the dough back in the fridge for 30 min.
Repeat step 6 and 7, 4 times.
Now take the last of the butter 250 g and mix it with the vanilla, sugar, cinnamon and cardamom, to a smooth paste.
Divide the dough in 2 pieces and roll out the first piece in a rectangle so It's 1/2 cm high. Spread half of the cinnamon paste onto the dough and roll it up like a roulade with the paste inside.
Cut the roulade into 10 pieces and place them on a baking tray. Repeat the last step with the last piece of dough.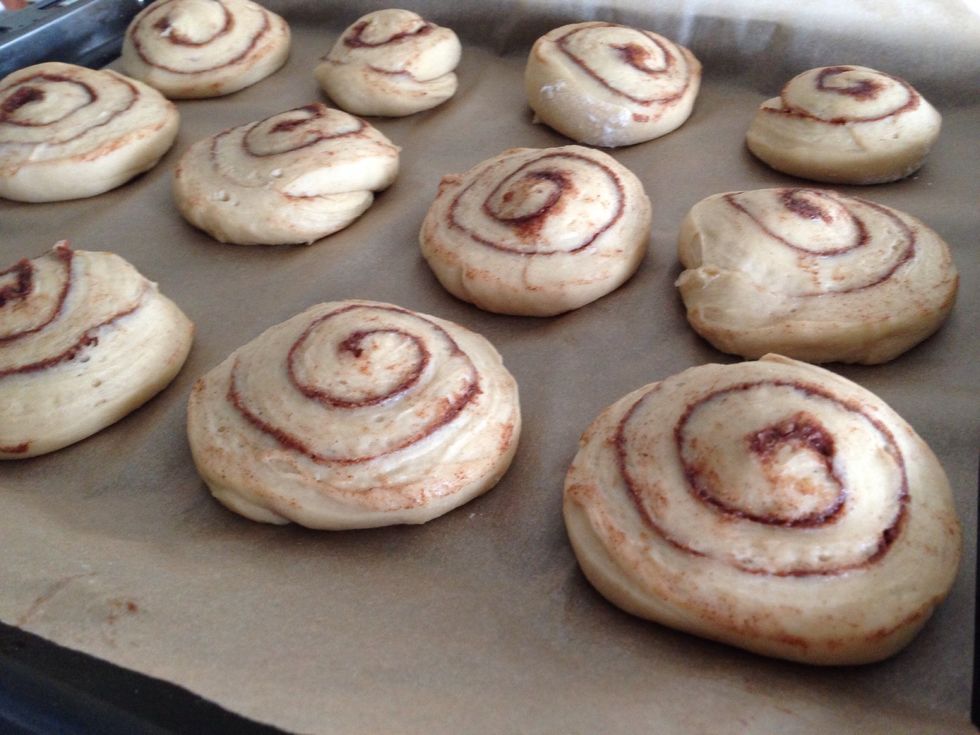 Like this. Let them rest on the baking tray for 1 hour.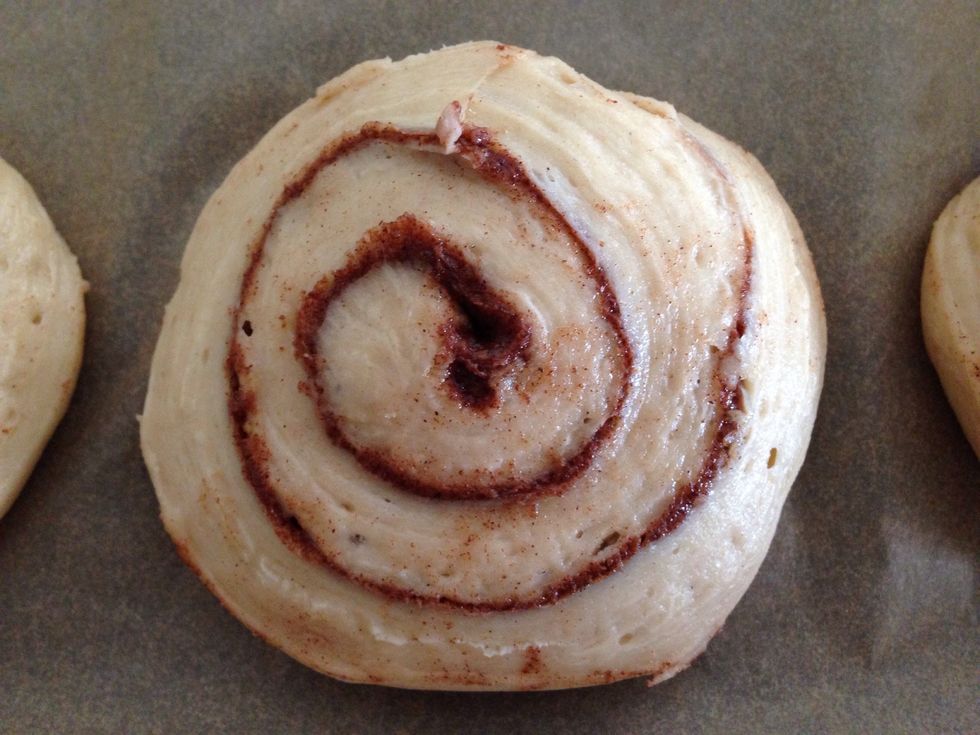 It could like like this.
Preheat the oven at 200 degrees, and place the cinnamon rolls in the oven for 15 min.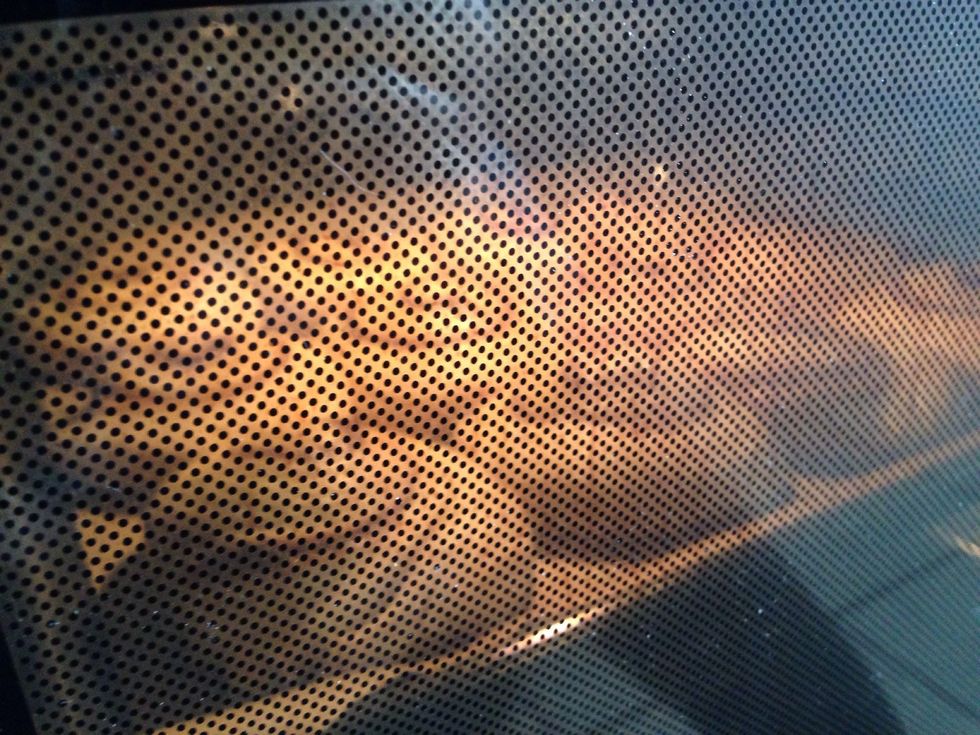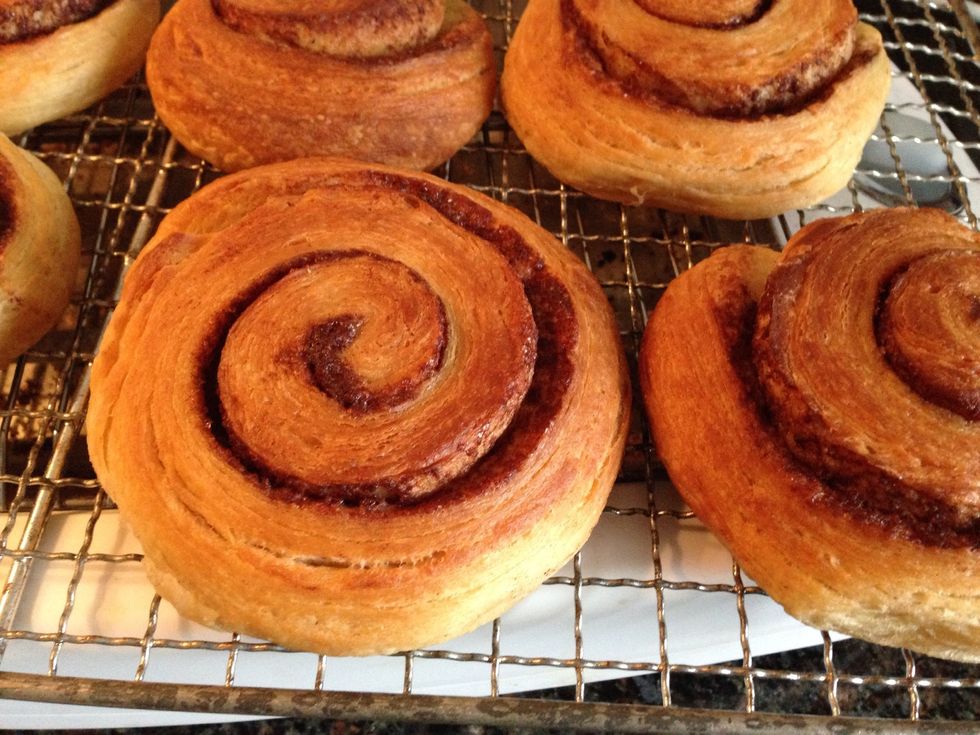 They could look like this when they ar done.
60.0g yeast
300.0ml Cold water
200.0ml Cold milk
125.0g Sugar
25.0g Salt
2.0 Eggs
1.0kg Flour
500.0g Butter
2.0Tbsp Cinnamon
1.0tsp cardamom
1.0tsp Vanilla
250.0g Butter