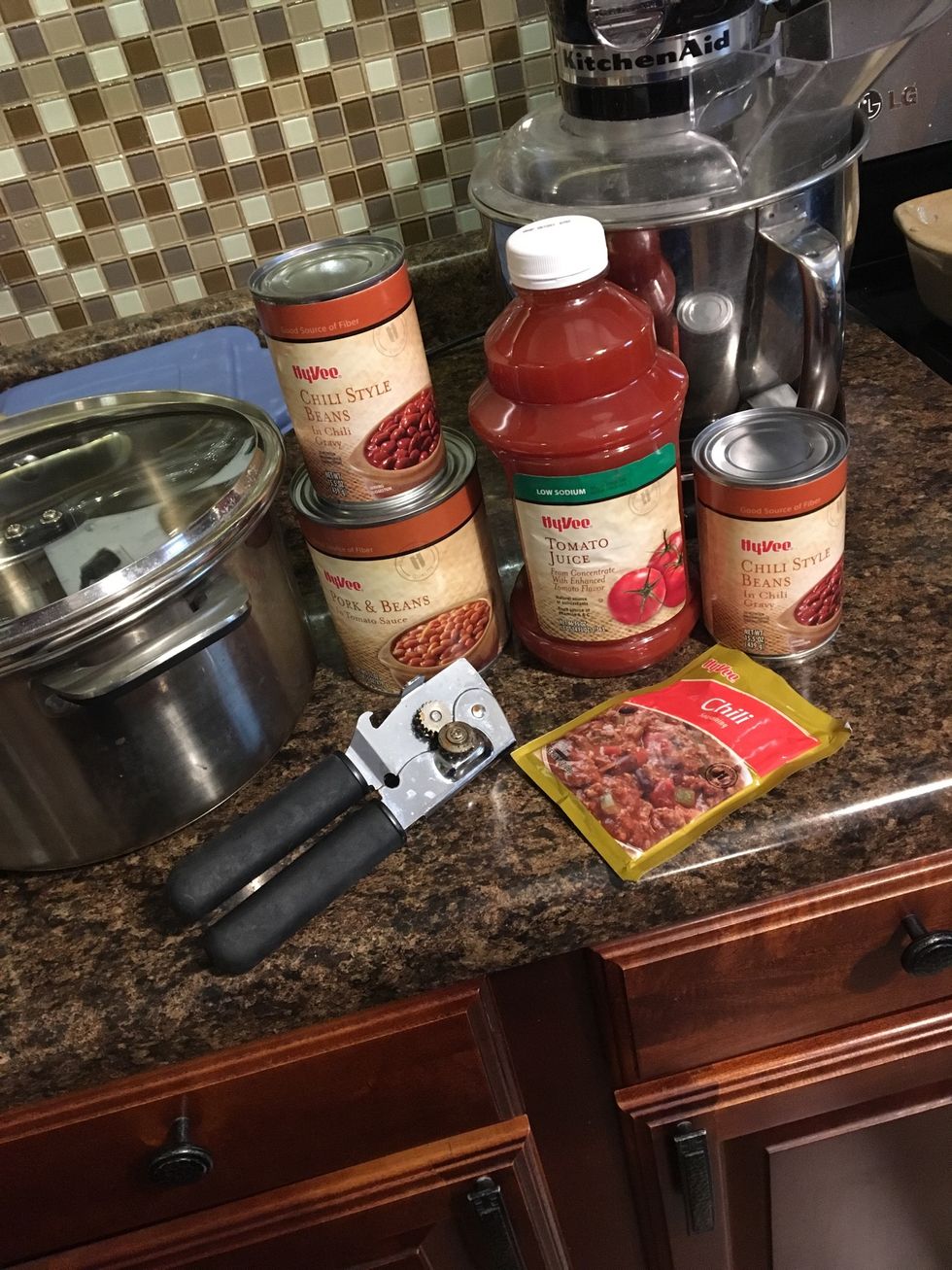 Gather ingredients.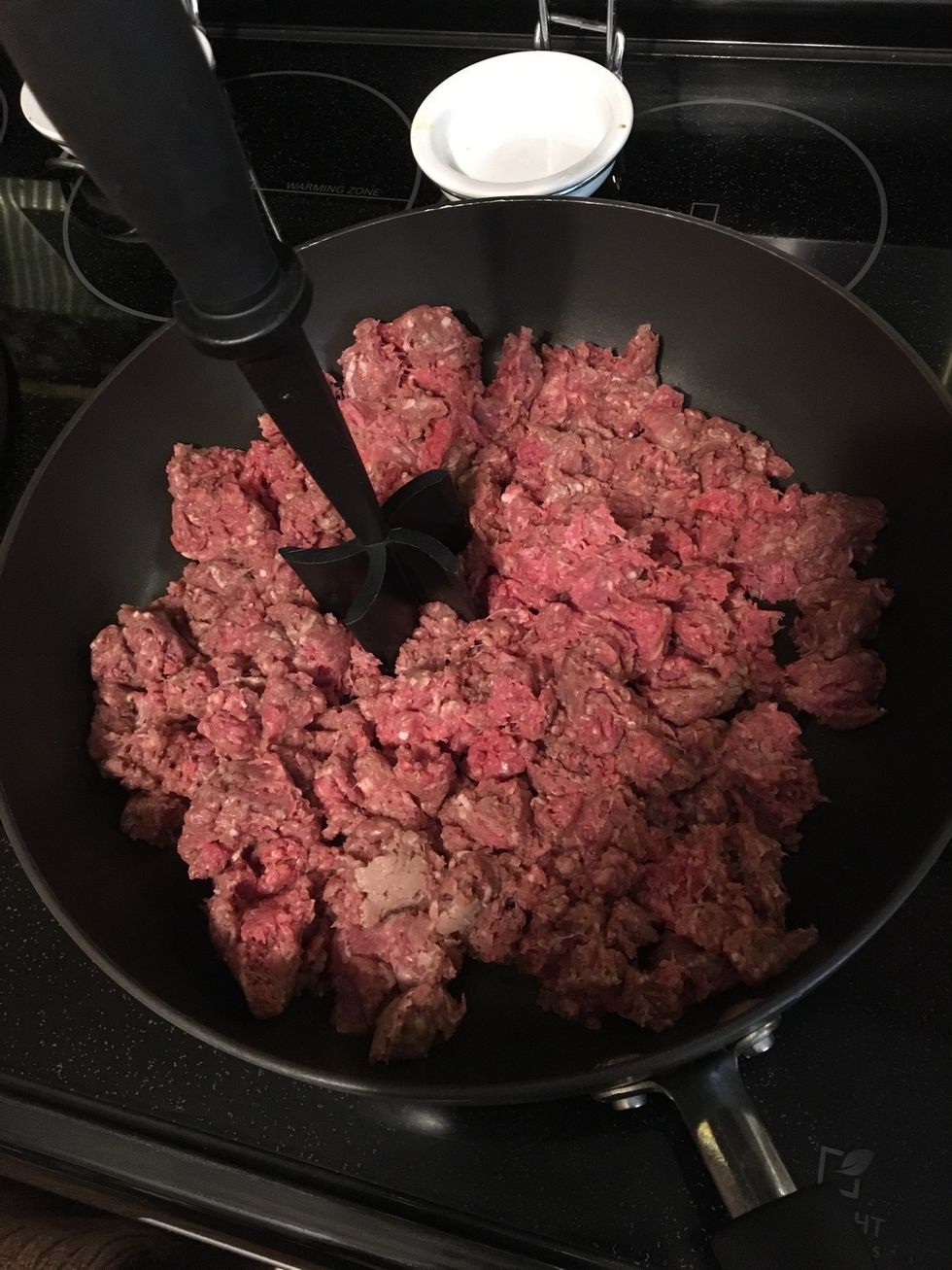 Brown hamburger in a large skillet over medium heat.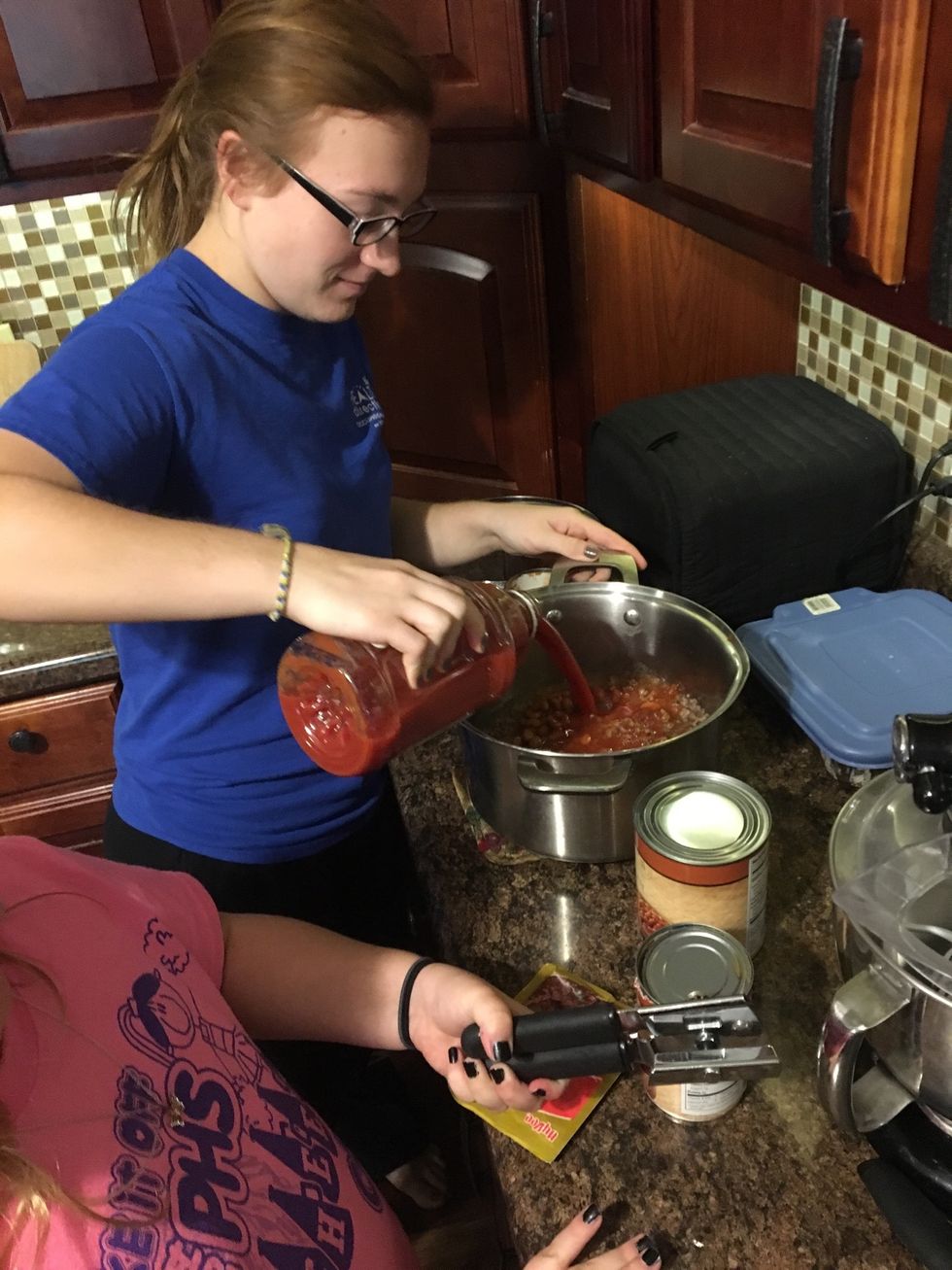 While hamburger browns, combine tomato juice, chili beans, pork & beans, and chili seasoning in a large pot.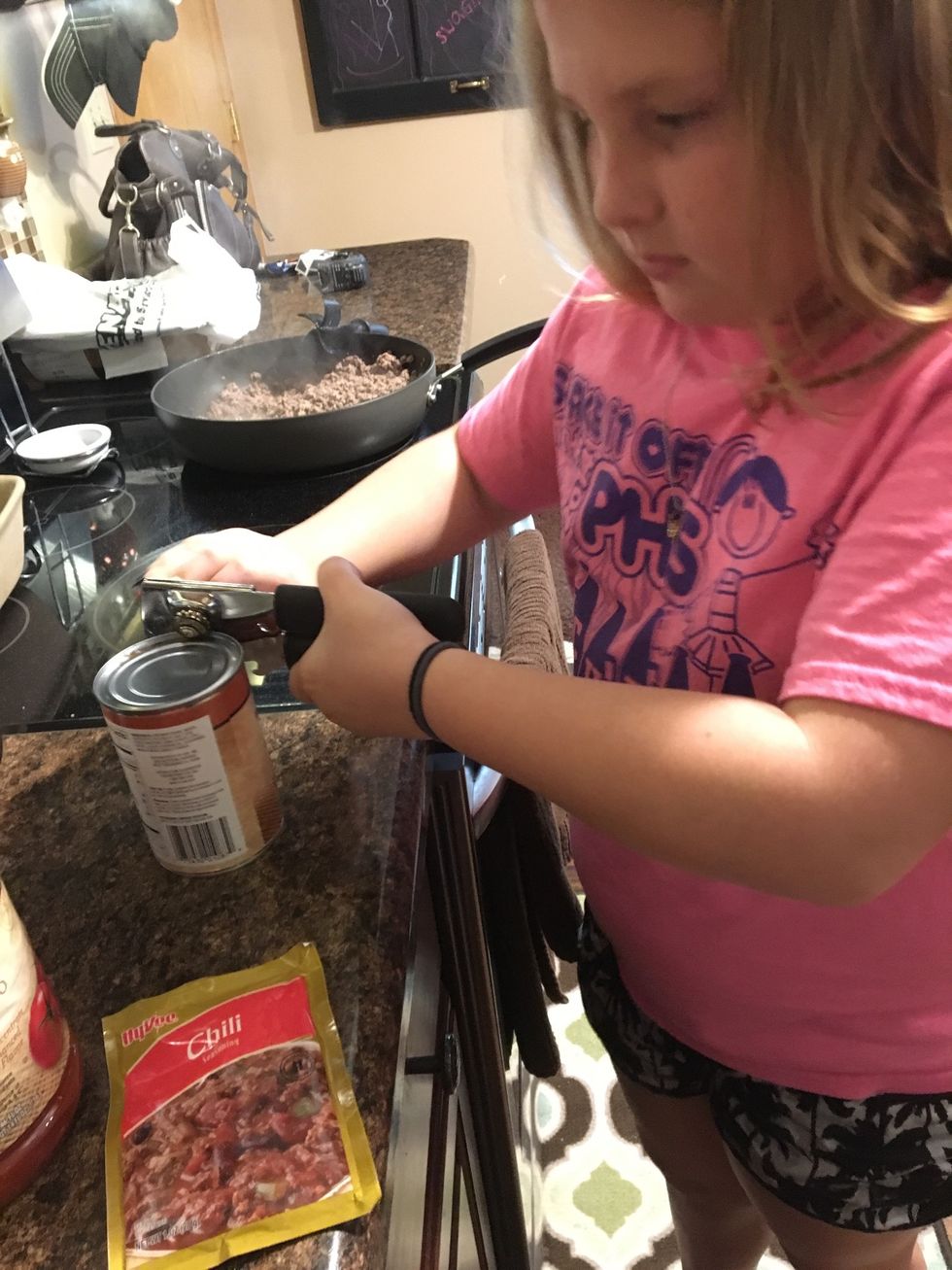 I used this as an opportunity to teach my younger cousin some basic kitchen skills. She had never used a can opener before, so she was very proud of herself.
Add hamburger to mixture, stir, and return to stove. Cover and bring to a boil, stirring occasionally.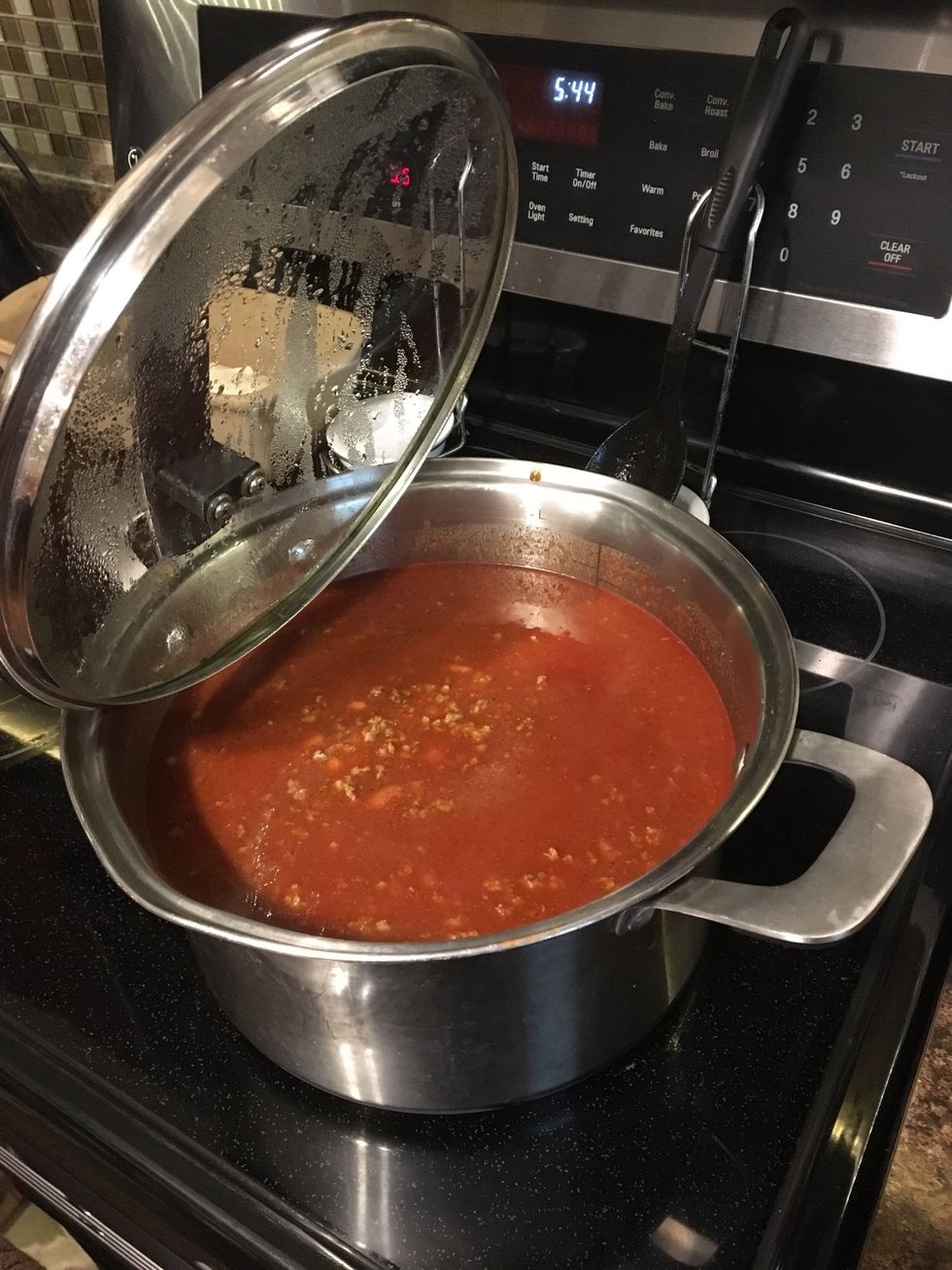 Reduce heat. Serve hot.
Little Miss set the table for us and then we topped our chili with our favorite cracker: gold fish!
This is a my aunt's go-to chili recipe. I give it a 4/5. It's quick and easy, but I would rather use black beans and more veggies instead of the pork and beans. It makes it too sweet for me.
Although this isn't my favorite recipe, it gave me a great opportunity to spend some time with Elizabeth. As we were eating she said, "We actually made this, Tristen!" with a big smile.
2.0lb Lean Ground Beef
46.0oz Tomato Juice
31.0oz Chili Style Beans (2 15.5 oz cans)
31.0oz Pork & Beans
1.0oz Chili Seasoning (1 packet)