Preheat your oven to 350 degrees and gather your ingredients.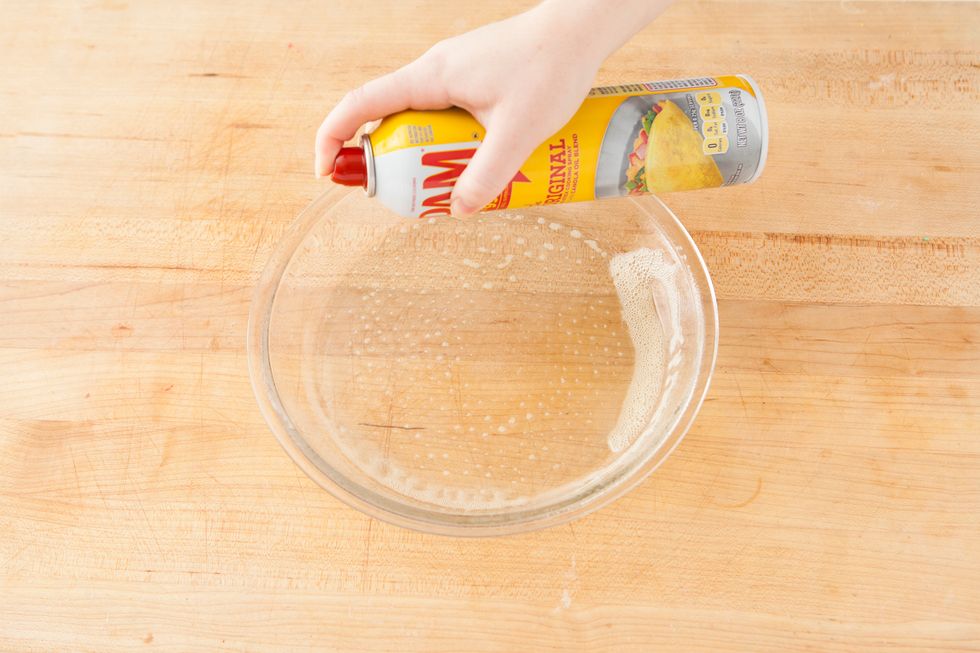 Spray a 9 inch pie pan with nonstick cooking spray.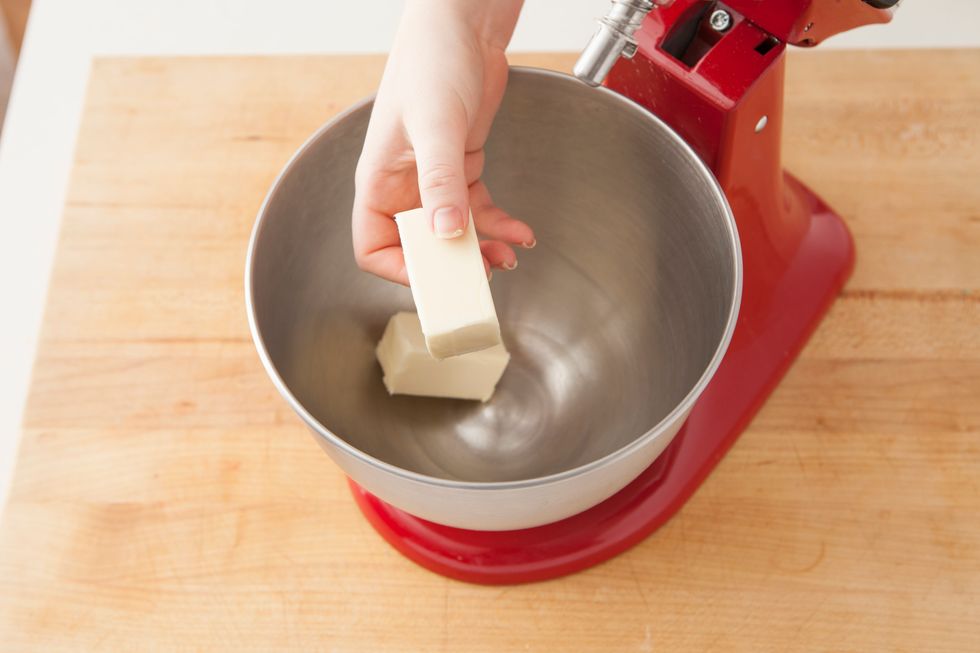 In a large stand bowl mixer, fitted with a paddle attachment, cream butter on medium speed.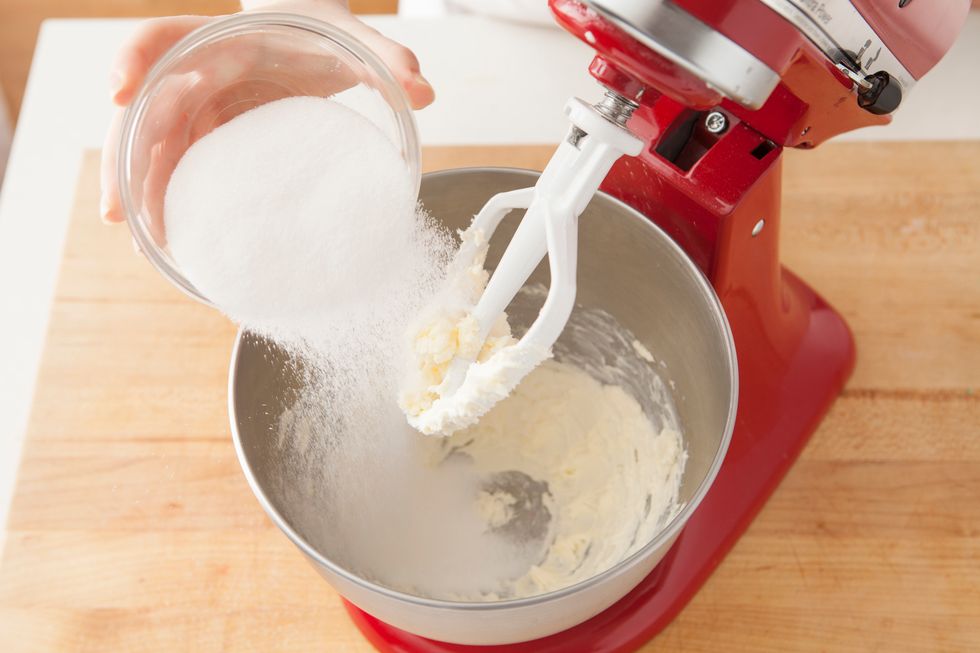 Add in sugar.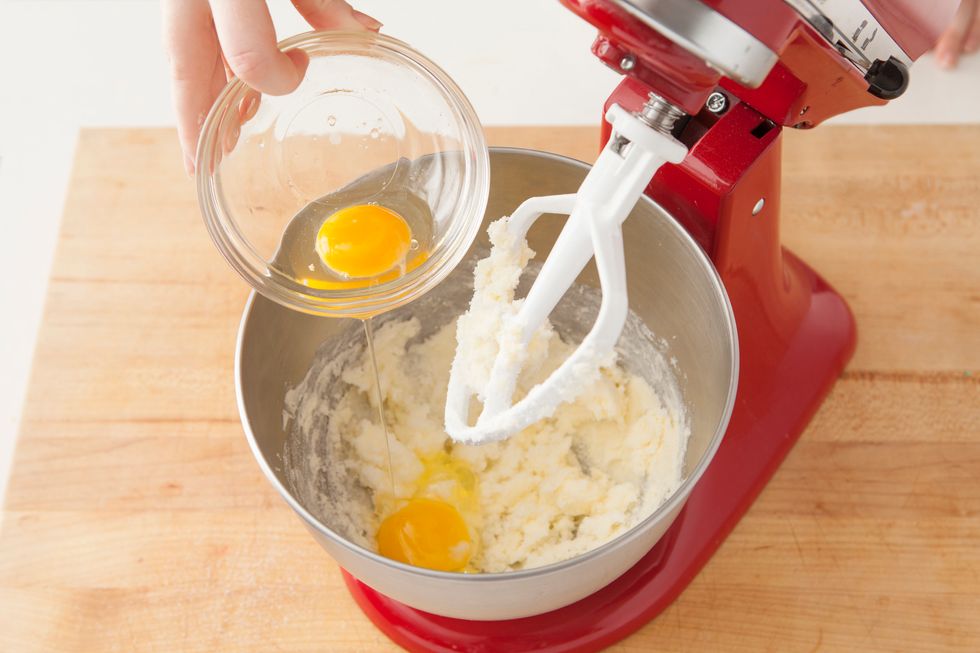 Beat in egg and egg yolk.
Beat in vanilla. Set aside.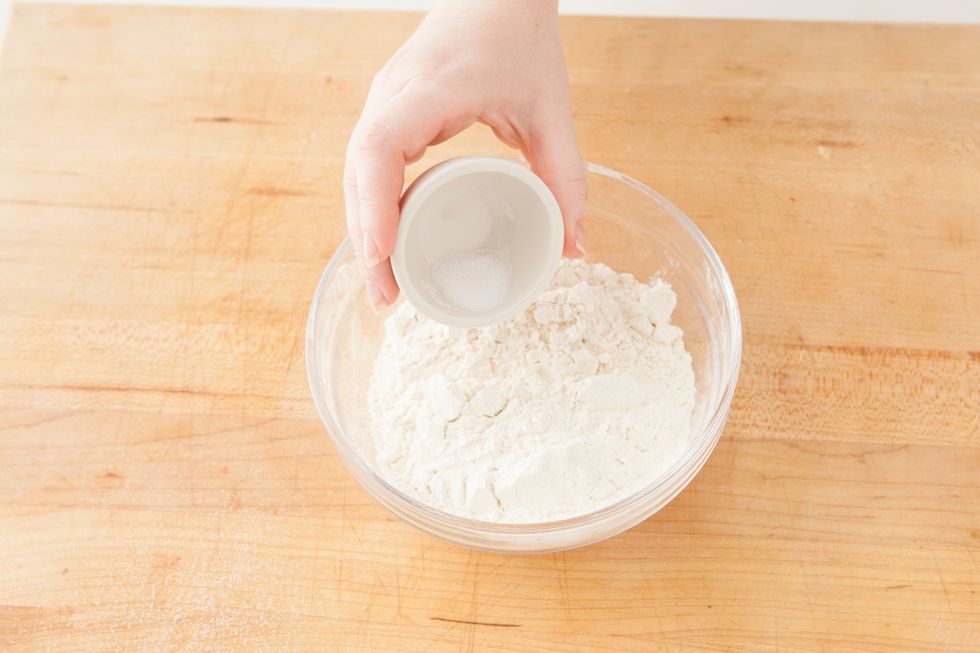 In a medium bowl, add flour and salt.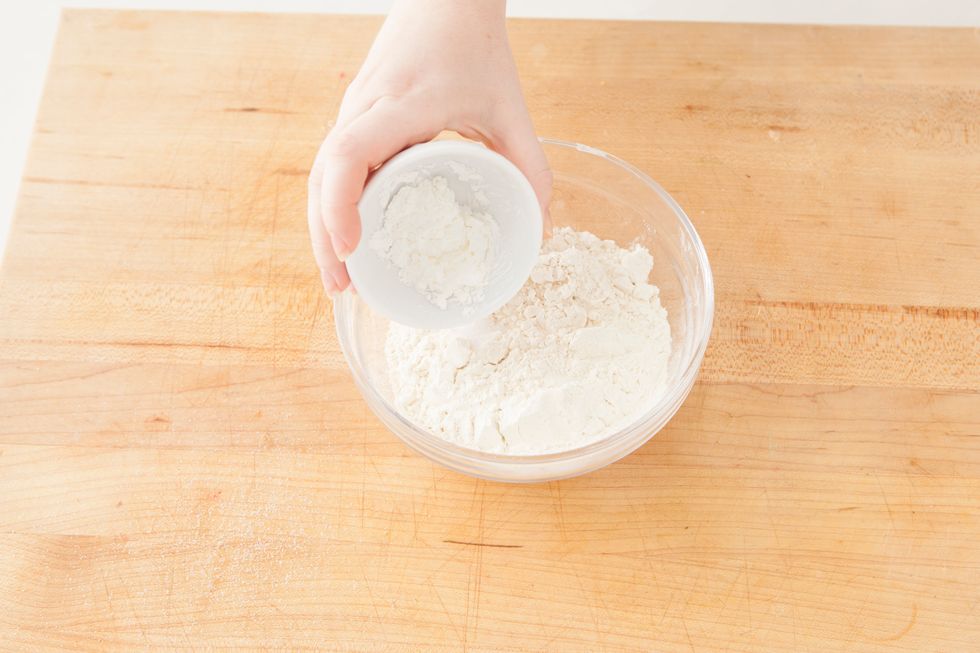 Add in baking powder.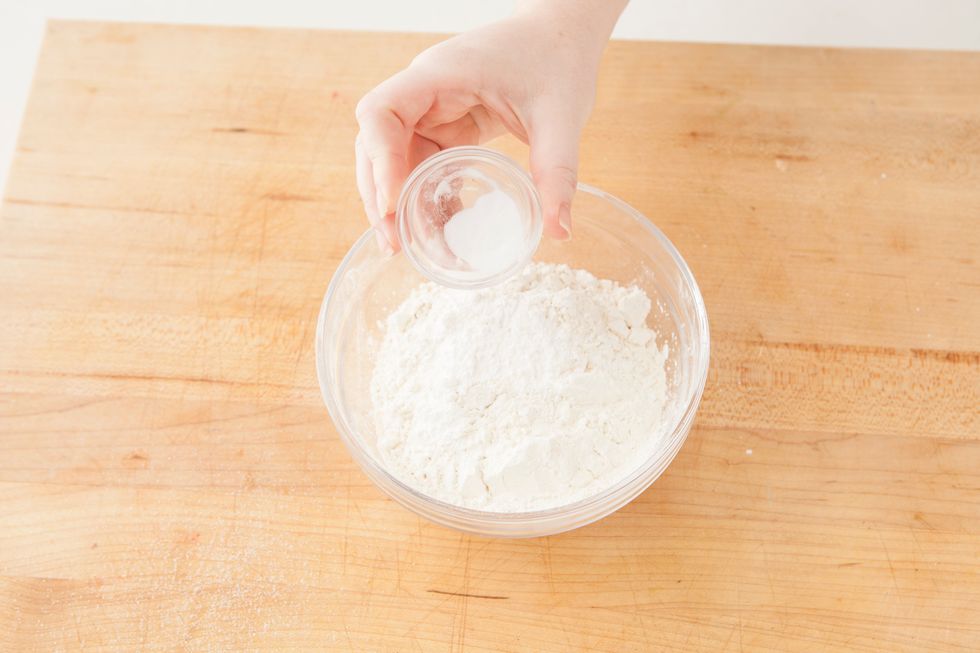 Add in baking soda.
Add in cornstarch. Whisk them all together.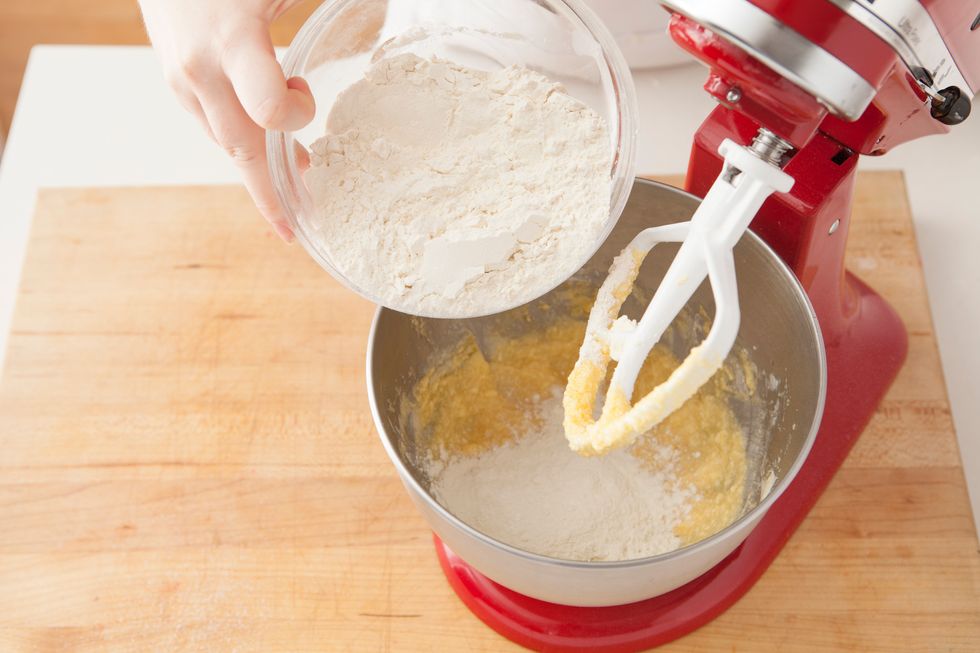 With the mixer on low, slowly start adding the dry ingredients to the wet ingredients.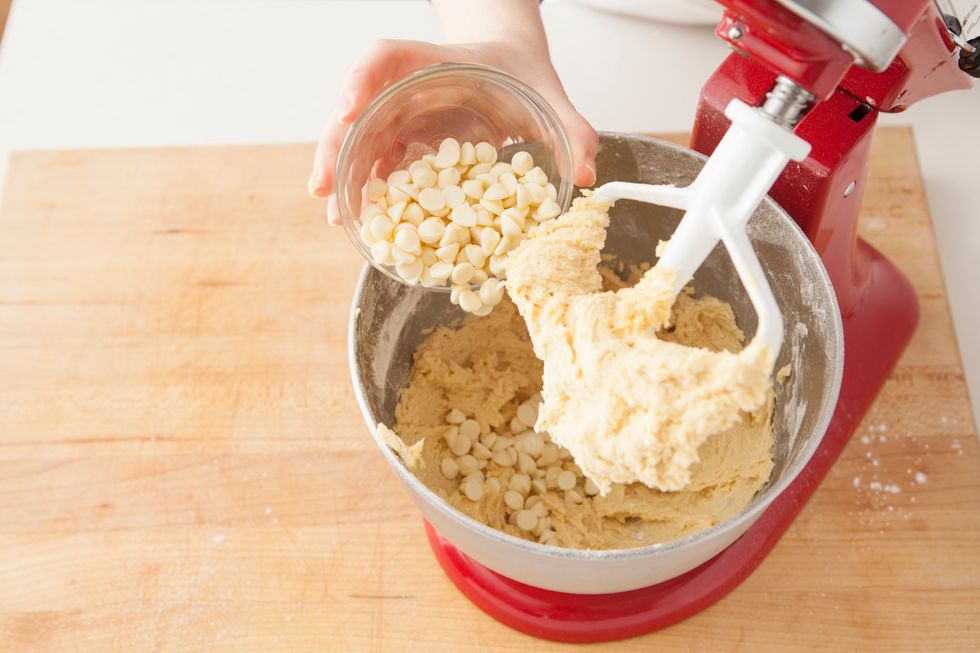 Gently add your white chocolate chips.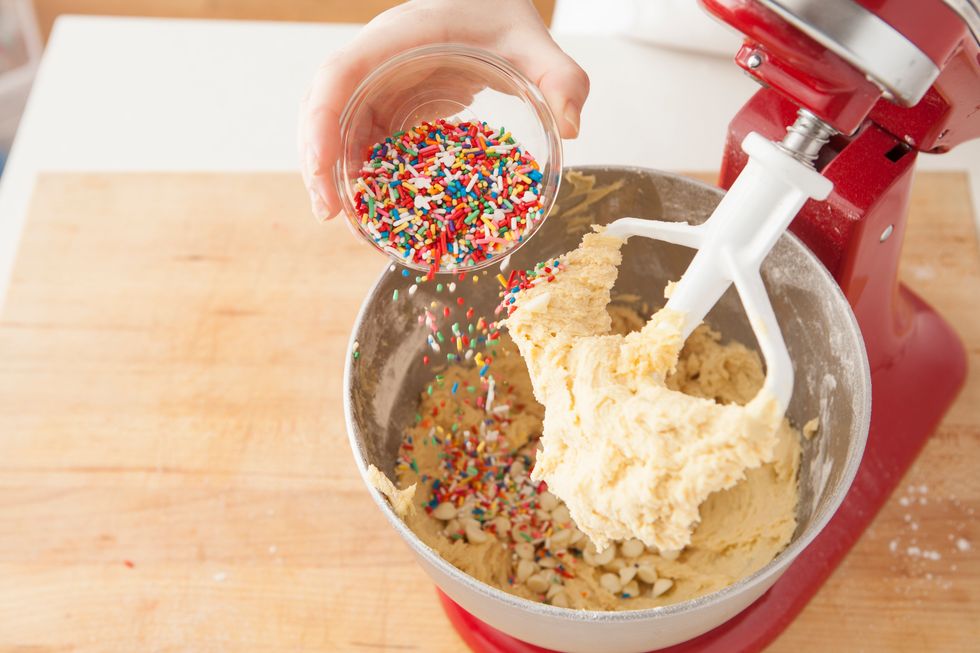 Mix in 1/2 cup of sprinkles.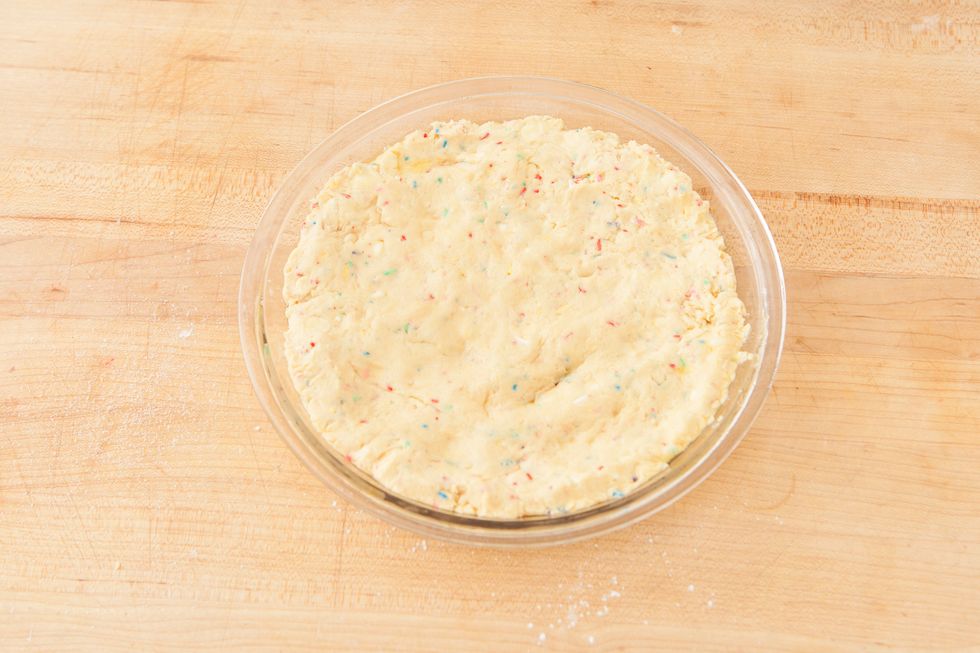 Press your cookie dough into your creased pie pan. Bake for 25-30 minutes or until lightly brown on top.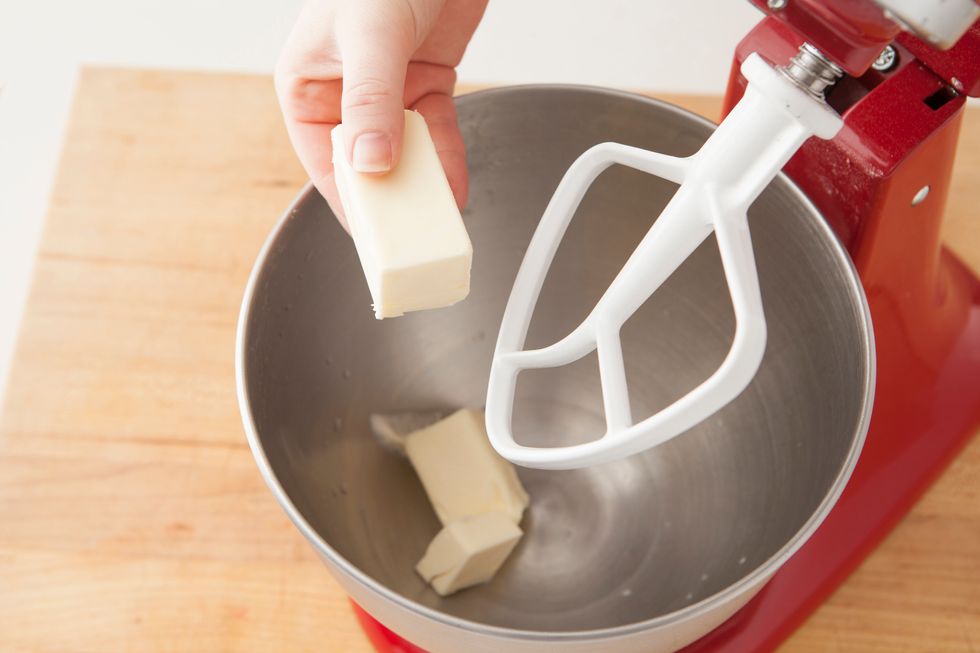 Now onto the frosting! With a stand mixer fitted with a paddle attachment, beat your 1/2 cup of butter on medium speed.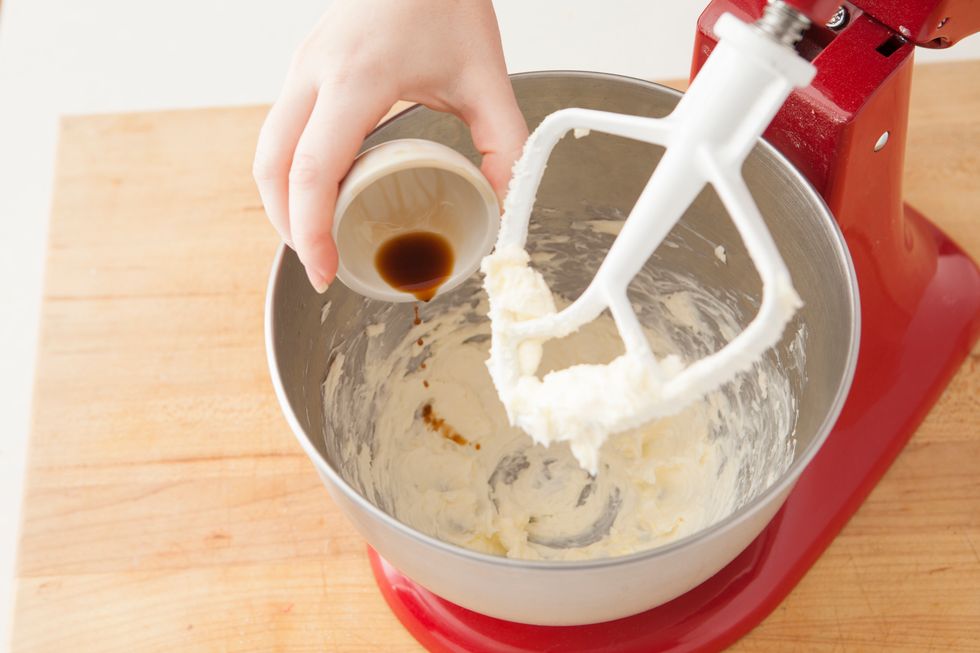 Add vanilla extract.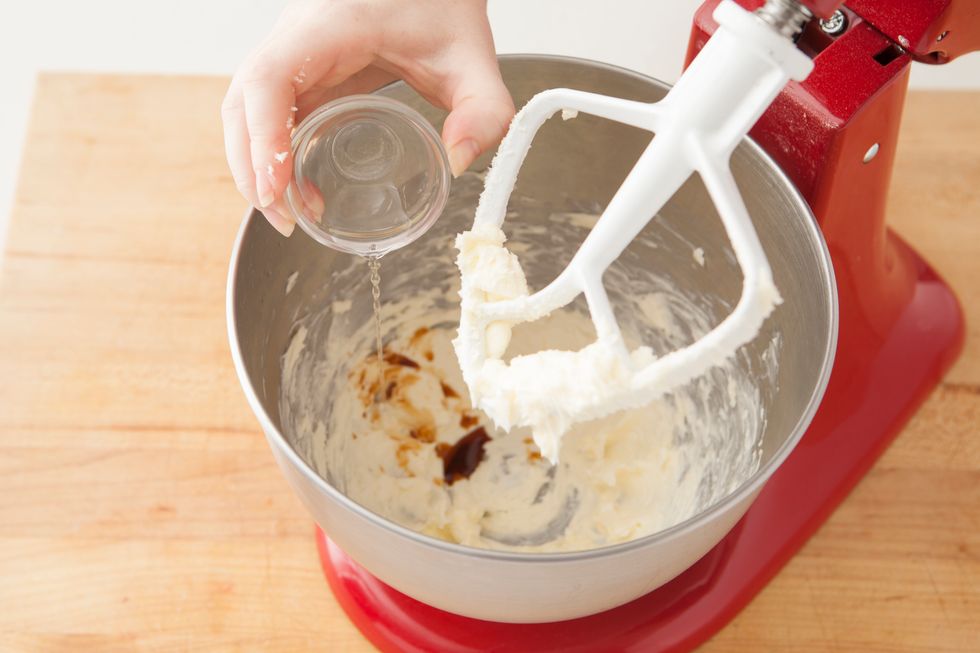 Add almond extract.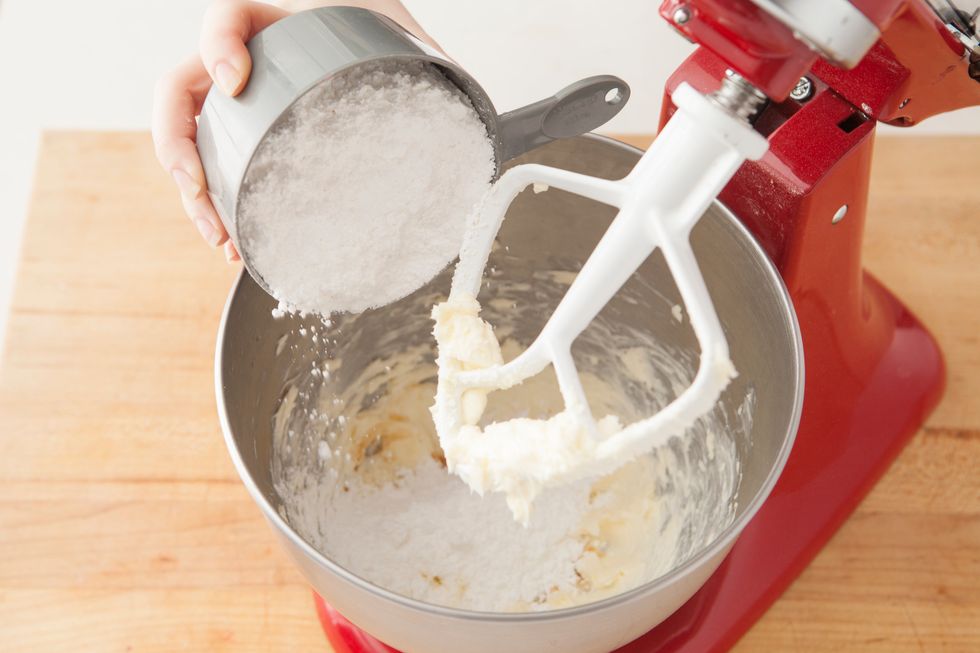 Add confectioner's sugar.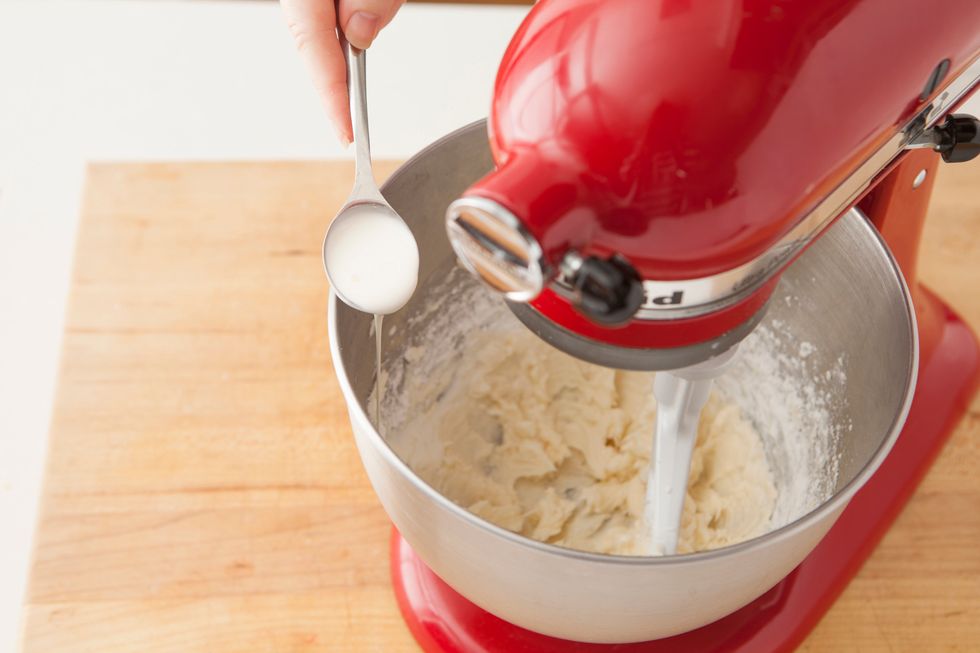 Add cream. Mix on low until combined. Then, mix on high for 3 minutes.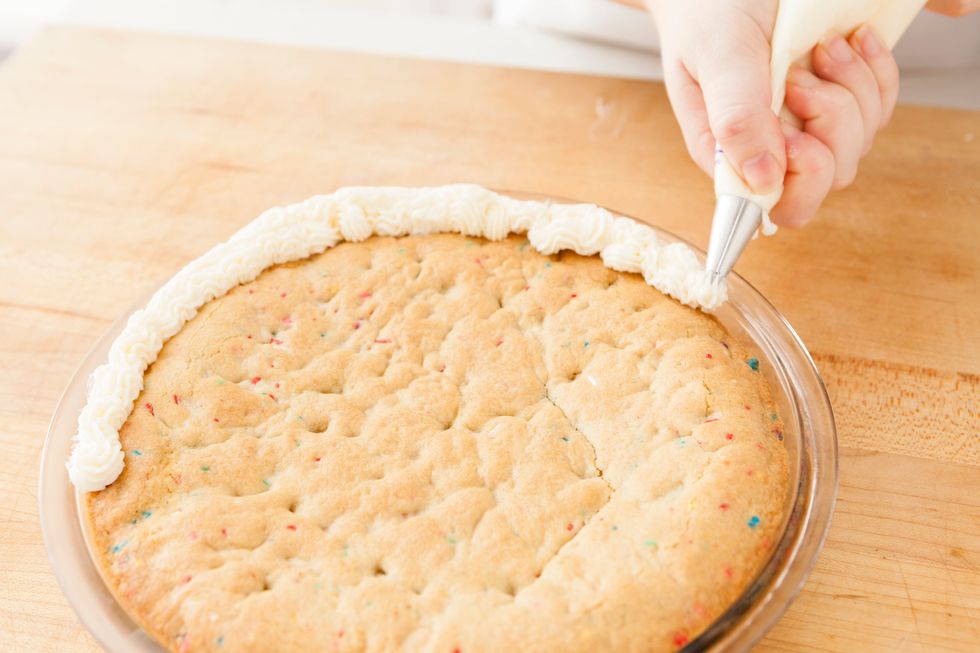 When your cookie cake has cooled, pipe frosting into a piping bag and decorate the edges of your cookie cake.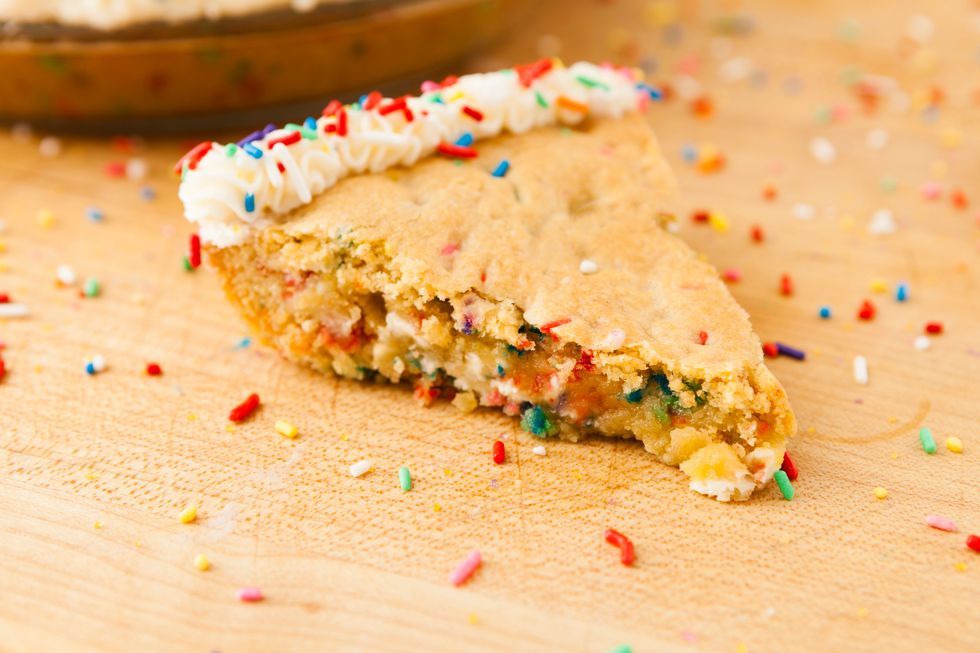 Decorate you edges with additional rainbow sprinkles.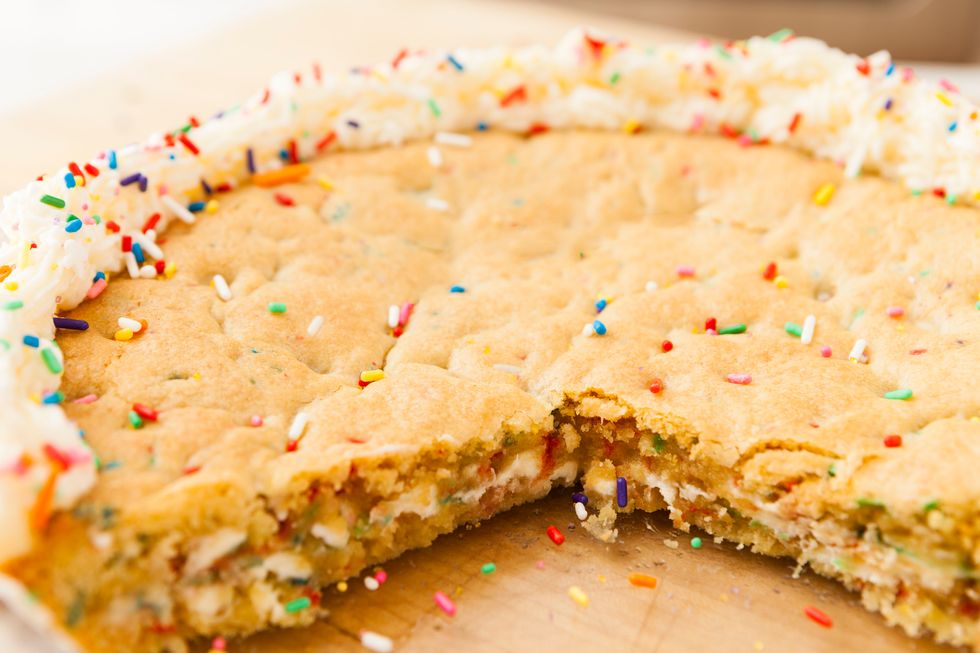 Cut into slices and enjoy!
Recipe inspired by: http://sallysbakingaddiction.com/2014/05/12/funfetti-sugar-cookie-cake/
1/2c Unsalted Butter
3/4c Granulated Sugar
1.0 Large Egg + 1 Egg Yolk
2.0tsp Vanilla Extract
1/2c All Purpose Flour
1/4tsp Salt
1.0tsp Baking Powder
1/2tsp Baking Soda
1/2tsp Cornstarch
2/3c White Chocolate Chips
1/2c Rainbow Sprinkles
1/2c Unsalted Butter
3/4c Confectioners' Sugar
2.0Tbsp Half + Half or Heavy Whipping Cream
1.0tsp Vanilla Extract
1/4tsp Almond Extract
B+C
We are the team behind B+C Guides. Feel free to message us if you have any questions or see something that could be improved!