Mix these ingredients into a big glass bowl.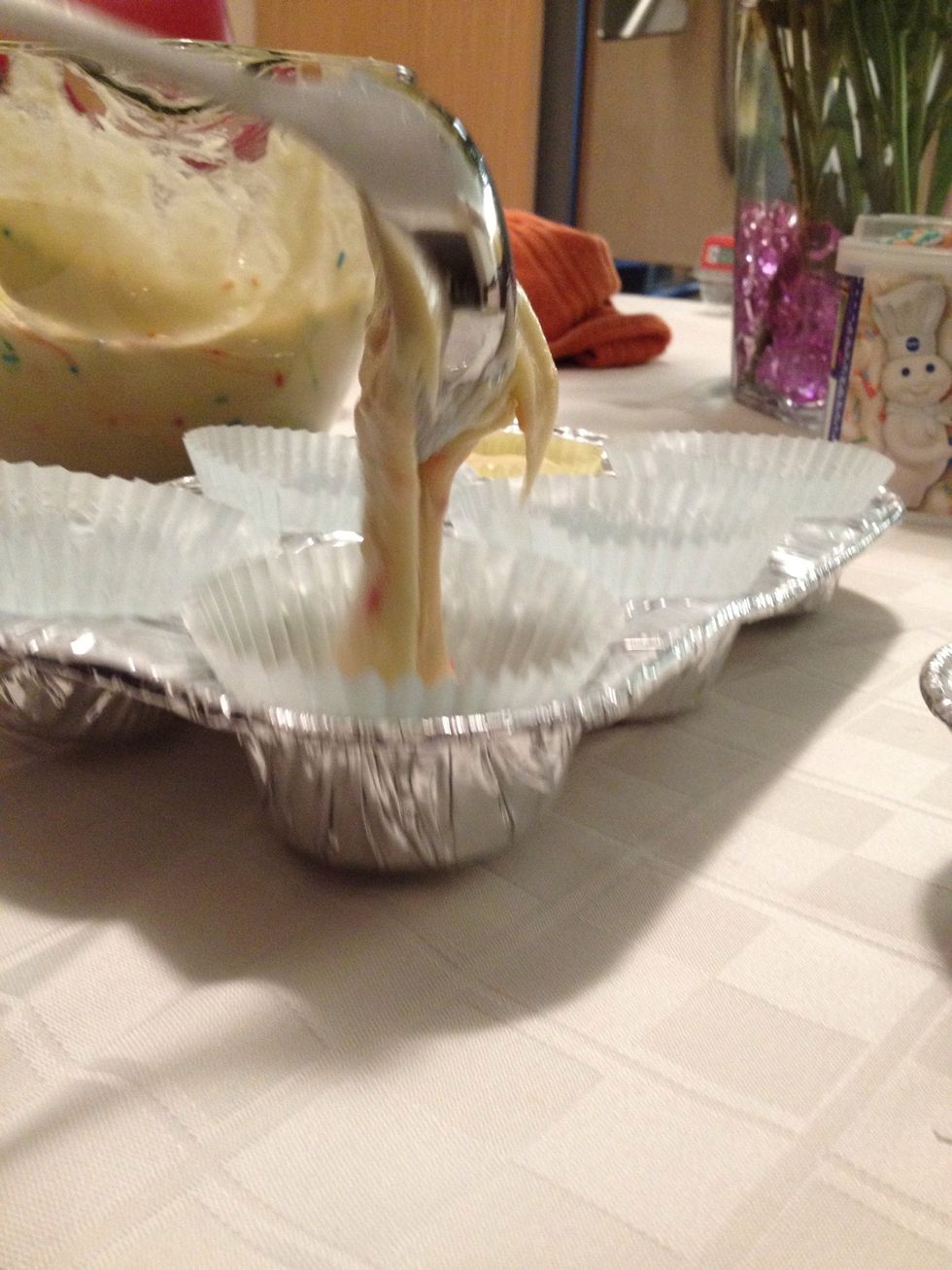 Insert the baking cups into the cupcake sheet. Use the ladle to fill the cups with the batter. Fill it a little bit over 3/4.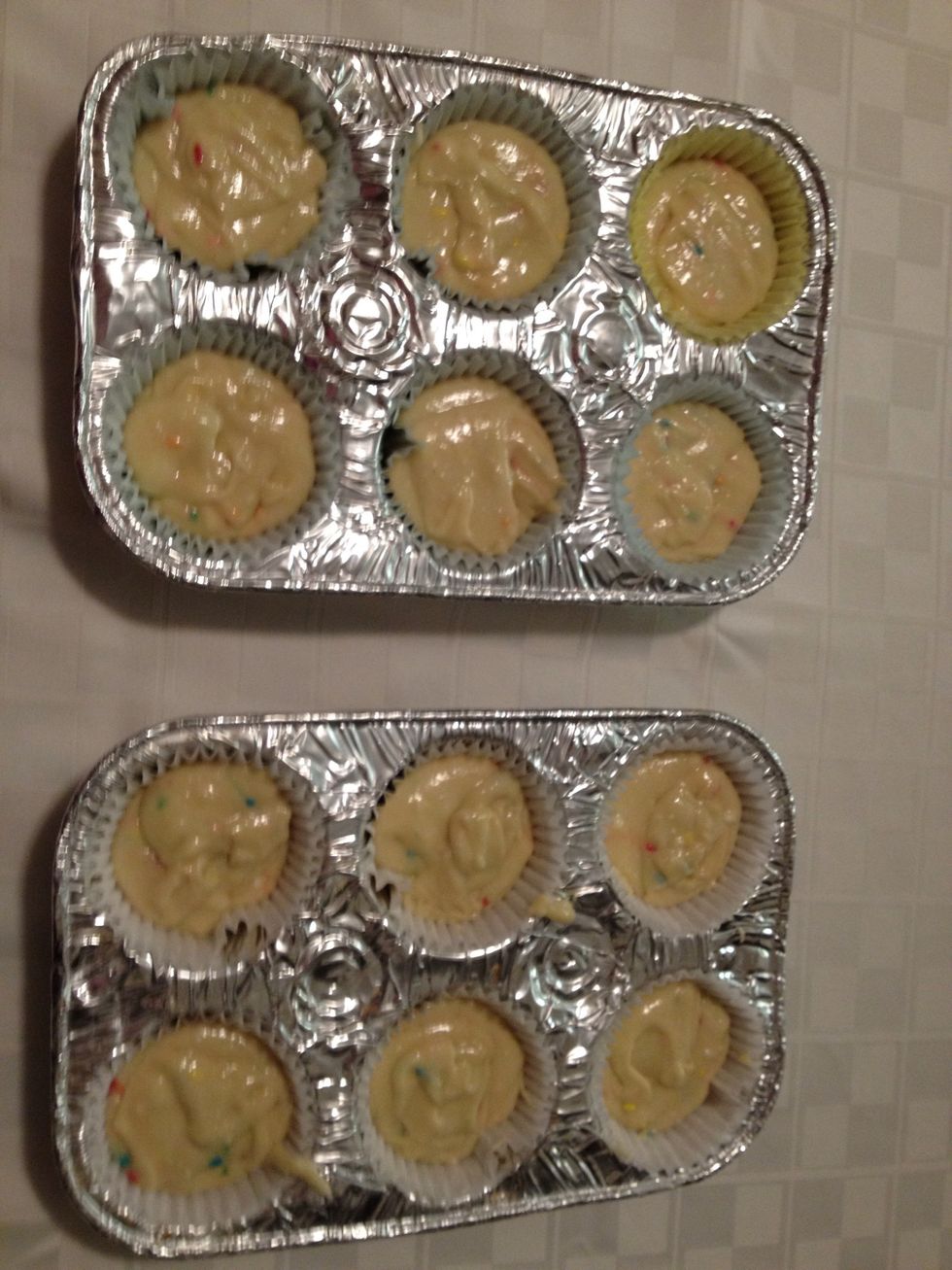 This is what it should look like when you're done filling them.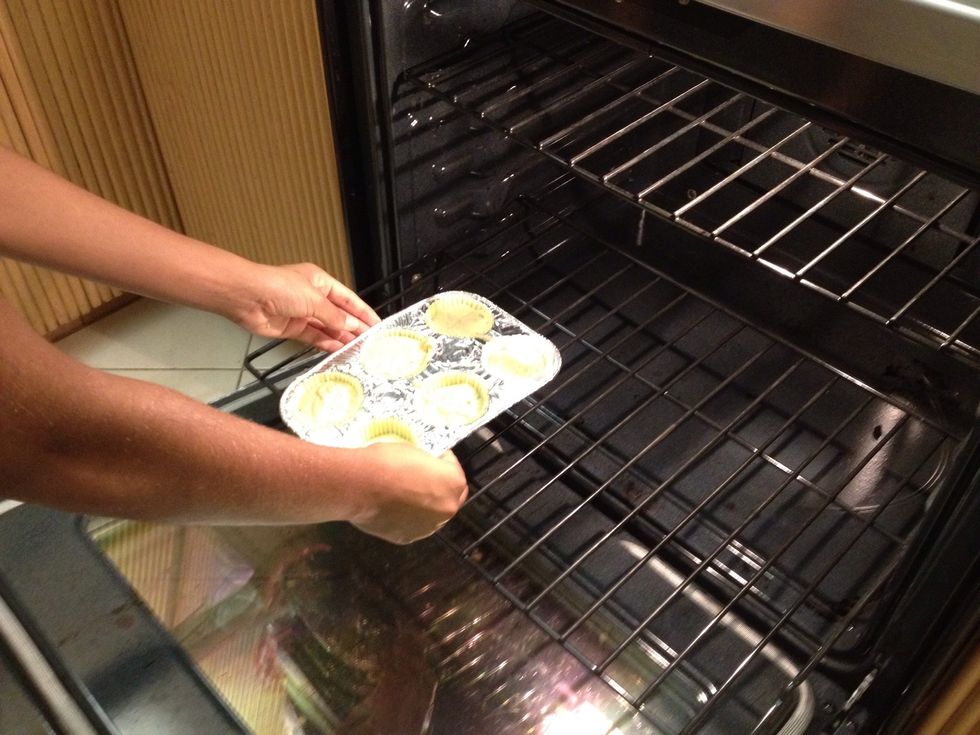 Put them on a preheated oven of 375F for 18-22 minutes.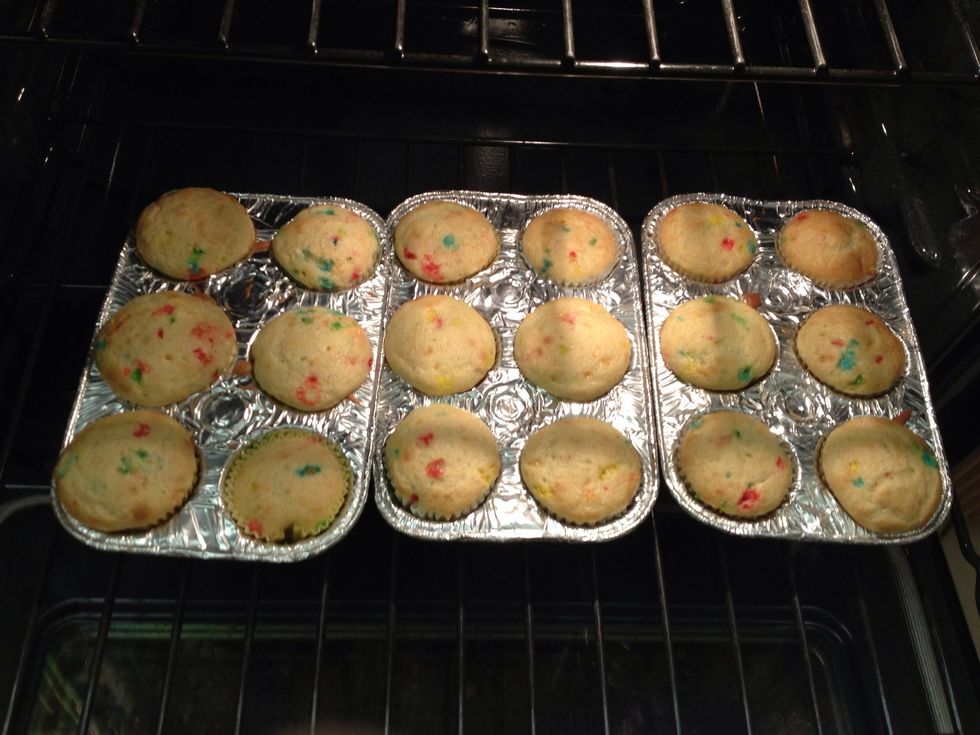 The cupcakes should look like this after baking. Stick a toothpick in a cupcake and pull it out. If it comes out clean, then they're ready to come out!
After you take them out, let the cupcakes cool for 10-15 minutes before icing them...or else the icing will melt. To make the cooling process faster...you can put them in the fridge for a little bit.
This is the final product of the Funfetti cupcakes!
1.0 Box of Funfetti Cake Mix
1.0 Jar of Funfetti Vanilla/Chocolate Frosting
3.0 Eggs
1.0c Water
1/3c Oil
1.0 Cupcake baking tray
Baking cups
1.0 Ladle