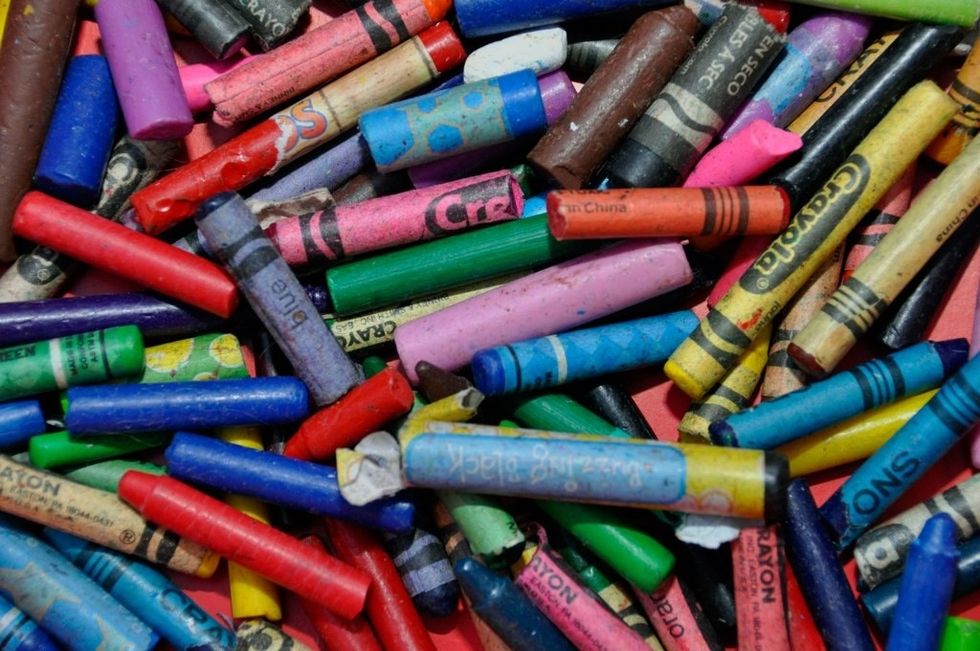 What to do with all those broken crayons at the bottom of the crayon box.... Tell your 3 year old it's a race to see who can peel them all the fastest!!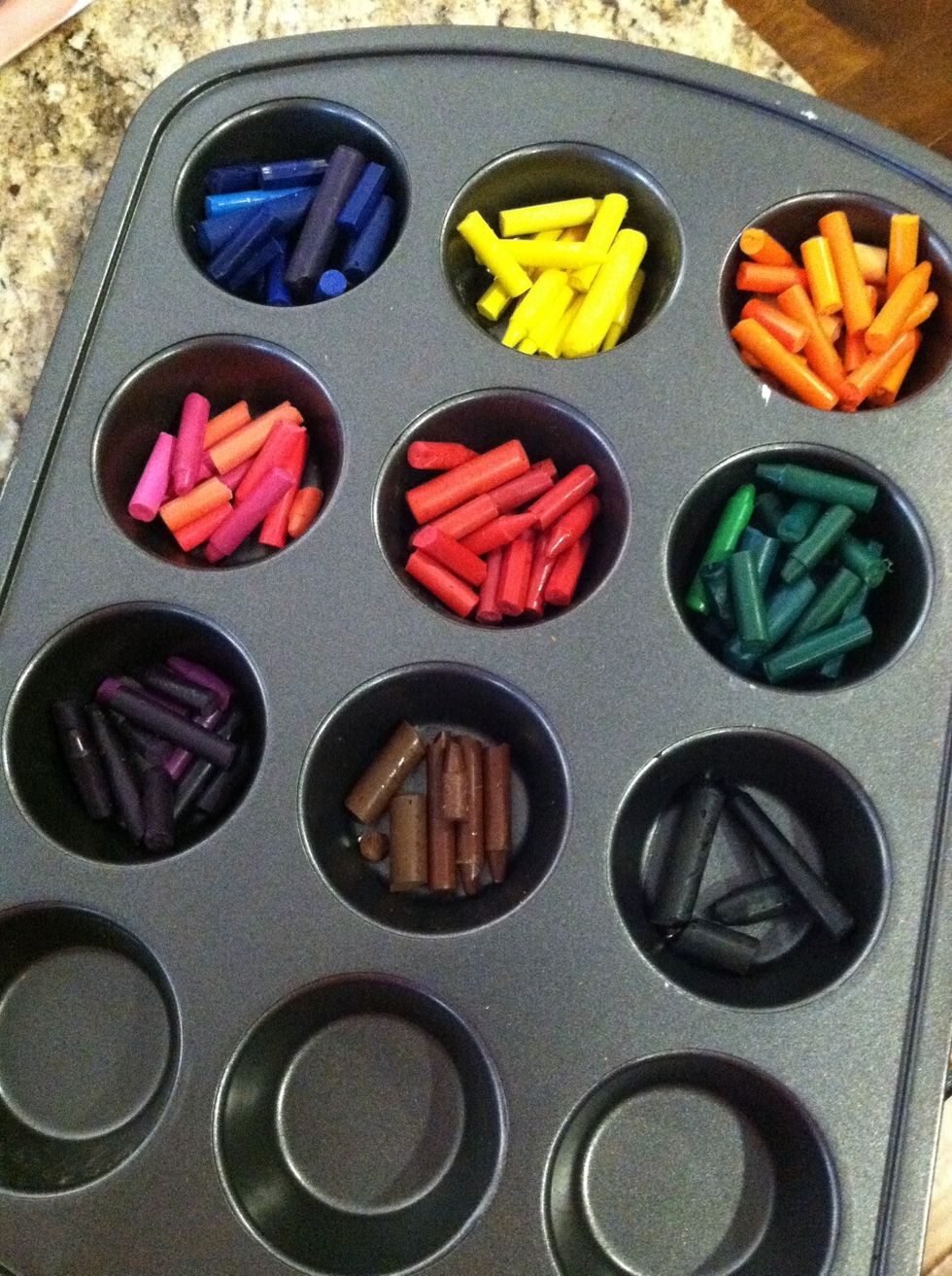 Grab a metal cupcake pan and sort the crayons by color...break any crayons into smaller prices that don't fit. Bake at 250 degrees for about 10 minutes or until crayons are melted.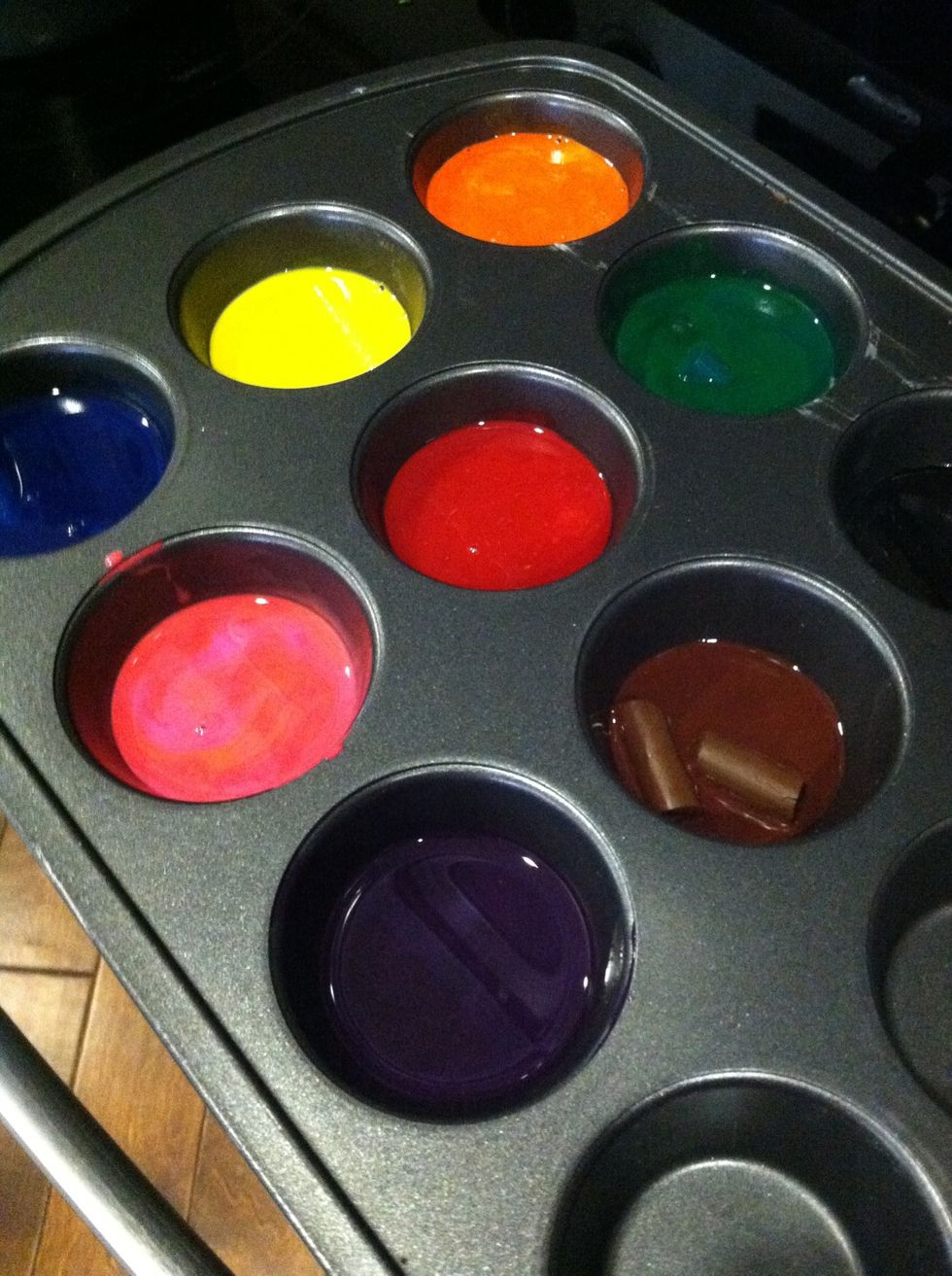 Some crayons just never melt...I found the brown ones especially hard to fully melt. Recommend a plastic spoon for each color. Reheat in the oven if wax begins to harden.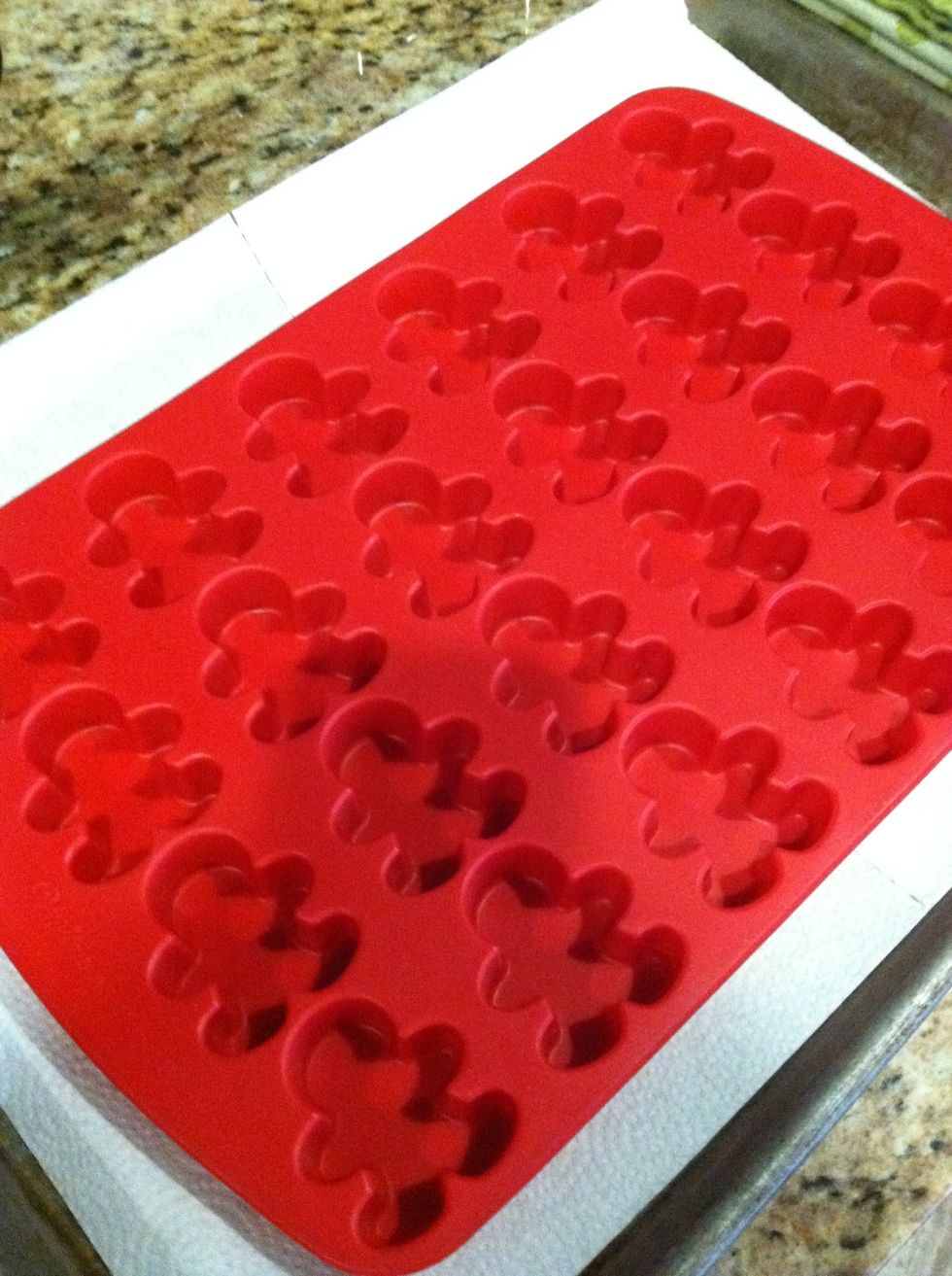 Use silicone candy molds or ice cube trays. Spoon melted wax into molds and let cool. Mix colors however you choose, be creative! Plastic molds will work fine too but the silicone are easy to release.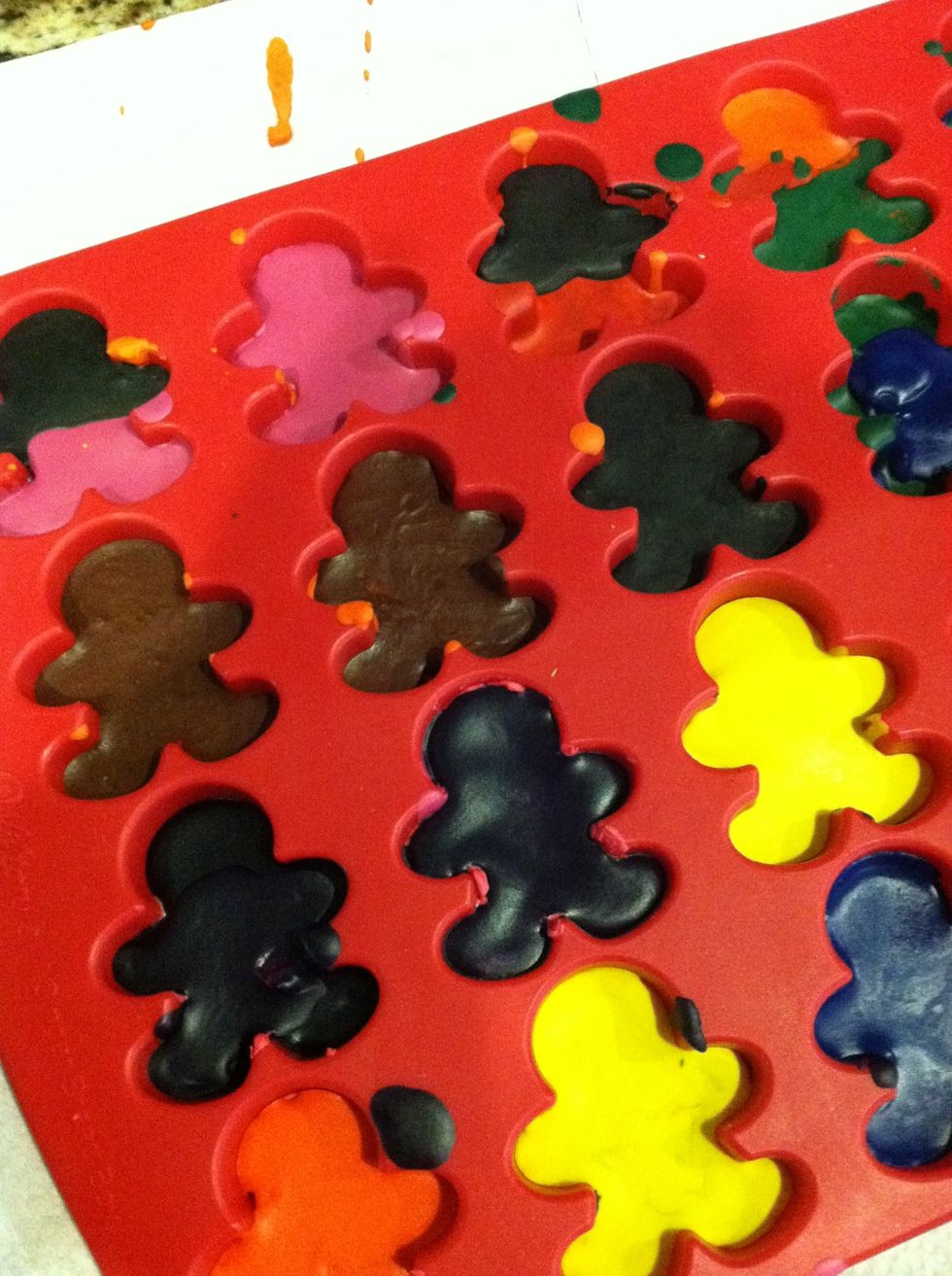 Let cool until wax is completely firm. Usually no more than 15 minutes.
Flip onto paper towels and check out your new crayon creations!
Store in container. Let your creative juices flow and enjoy the new life you've given all those broken crayon pieces!!
Crayons
Metal cupcake pan
Silicone candy trays