Make Fun Sculptural Designs With Relics&Artifacts
24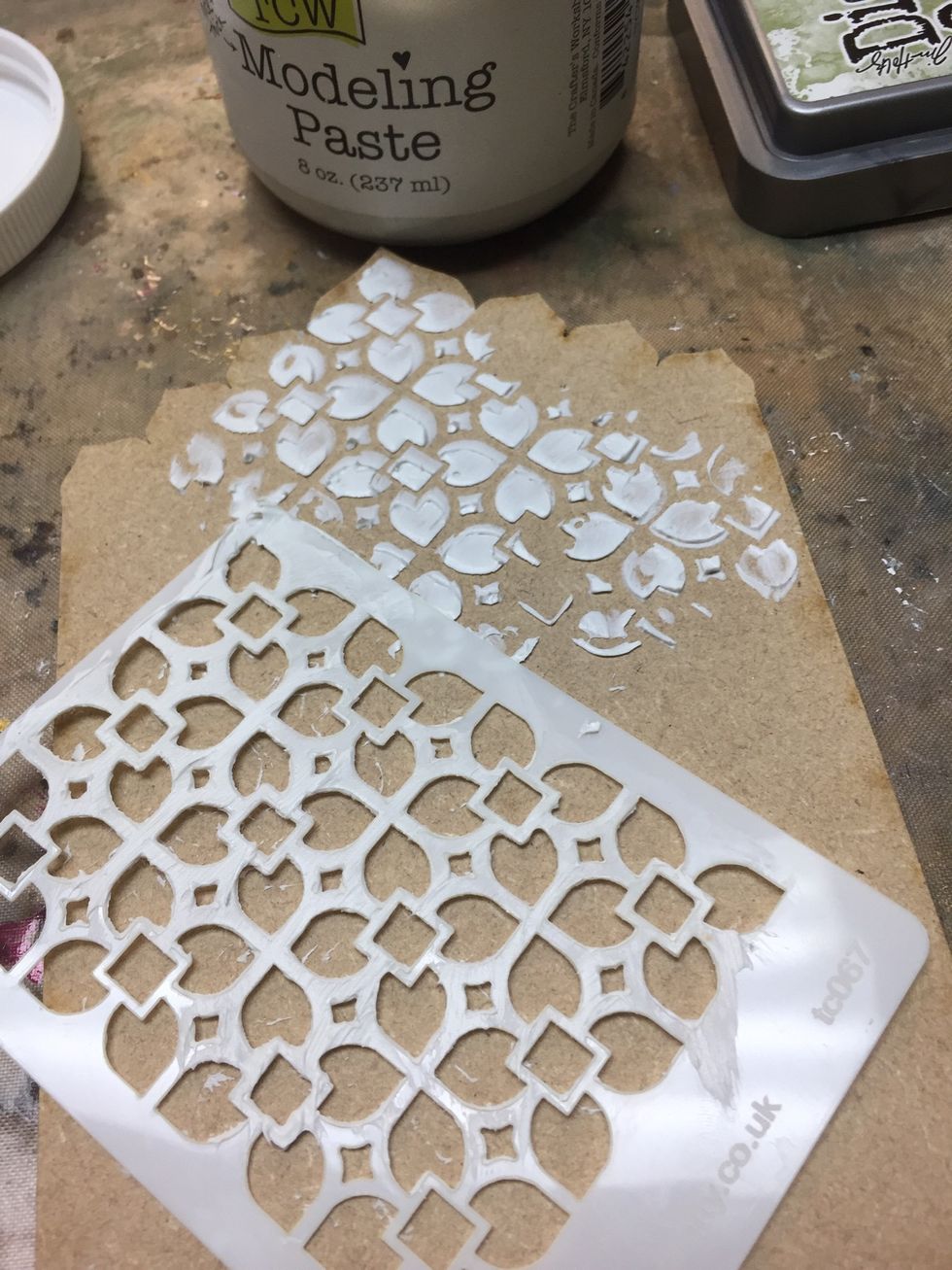 Using your modeling paste fill up your stencil over the chipboard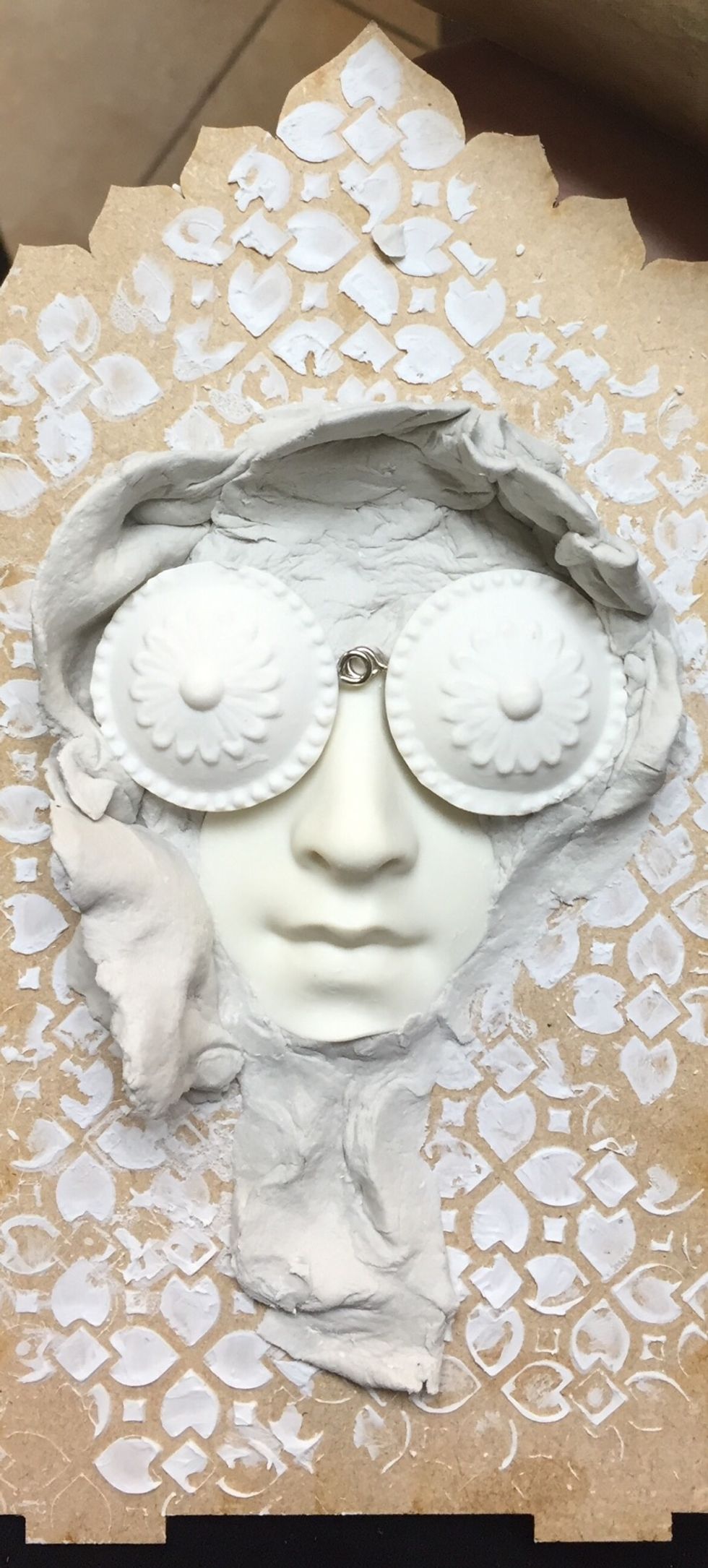 I combined the face features with the medallions to interpret the look of my eyeglasses. With the clay prepare a hoodie over your face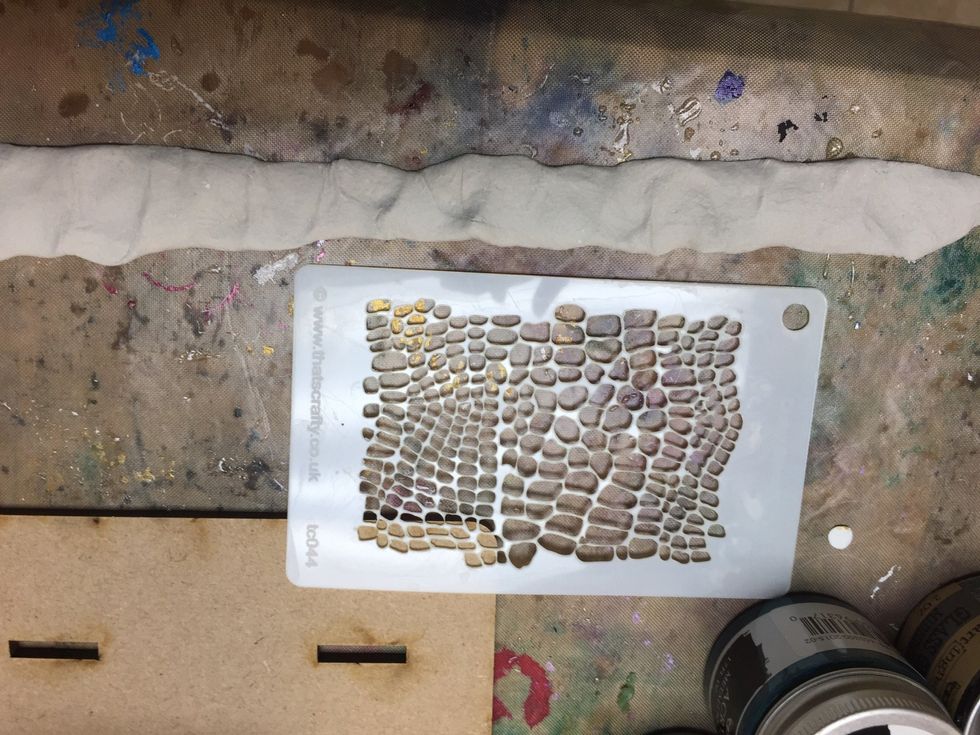 To create a scarf roll a rope and then squish to flatten
Press your stencil over the wet clay to create textures in it
Add your scarf and embellish with a button!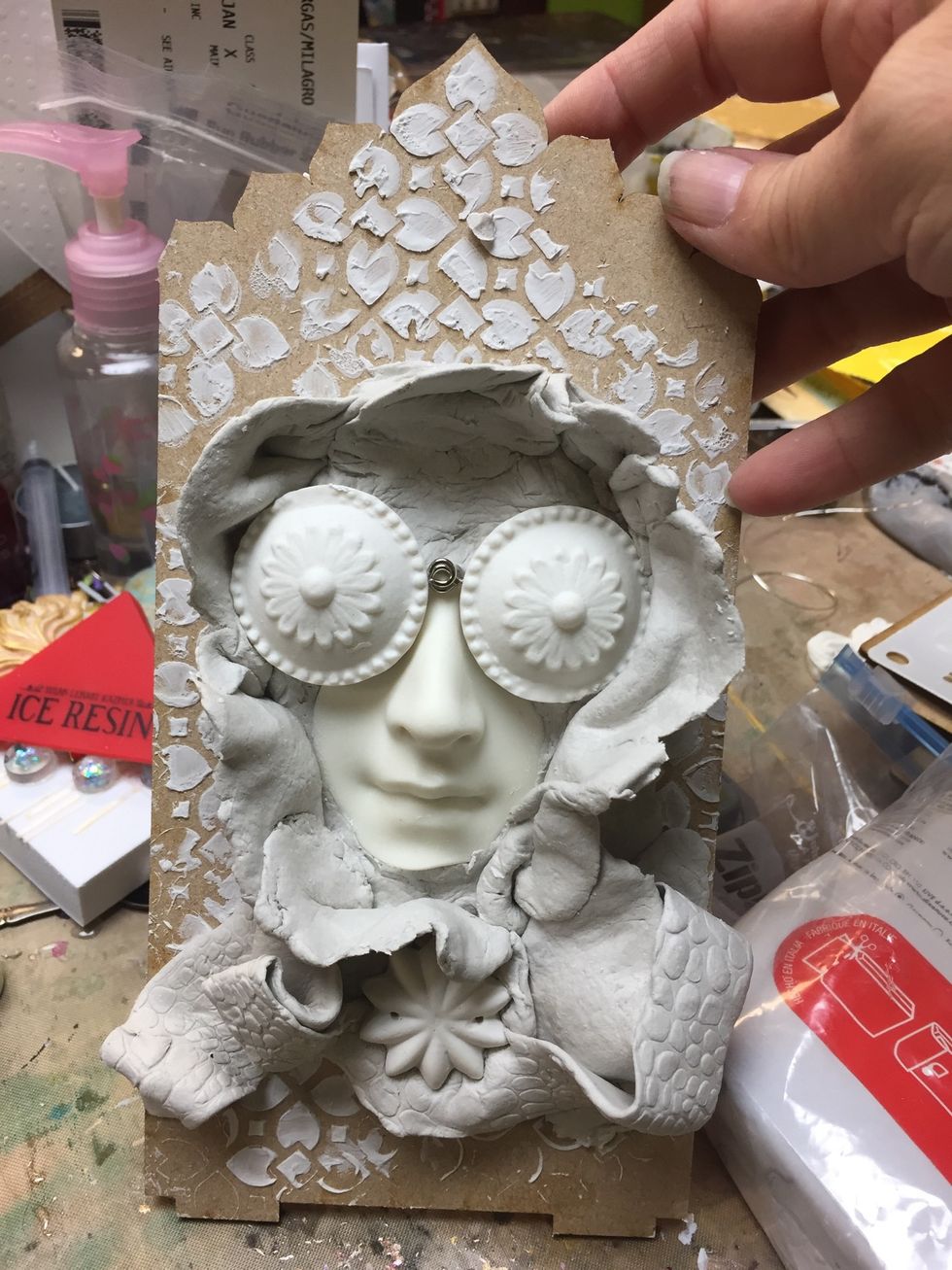 See how she's coming together!
Mix some flesh tones with acrylic paint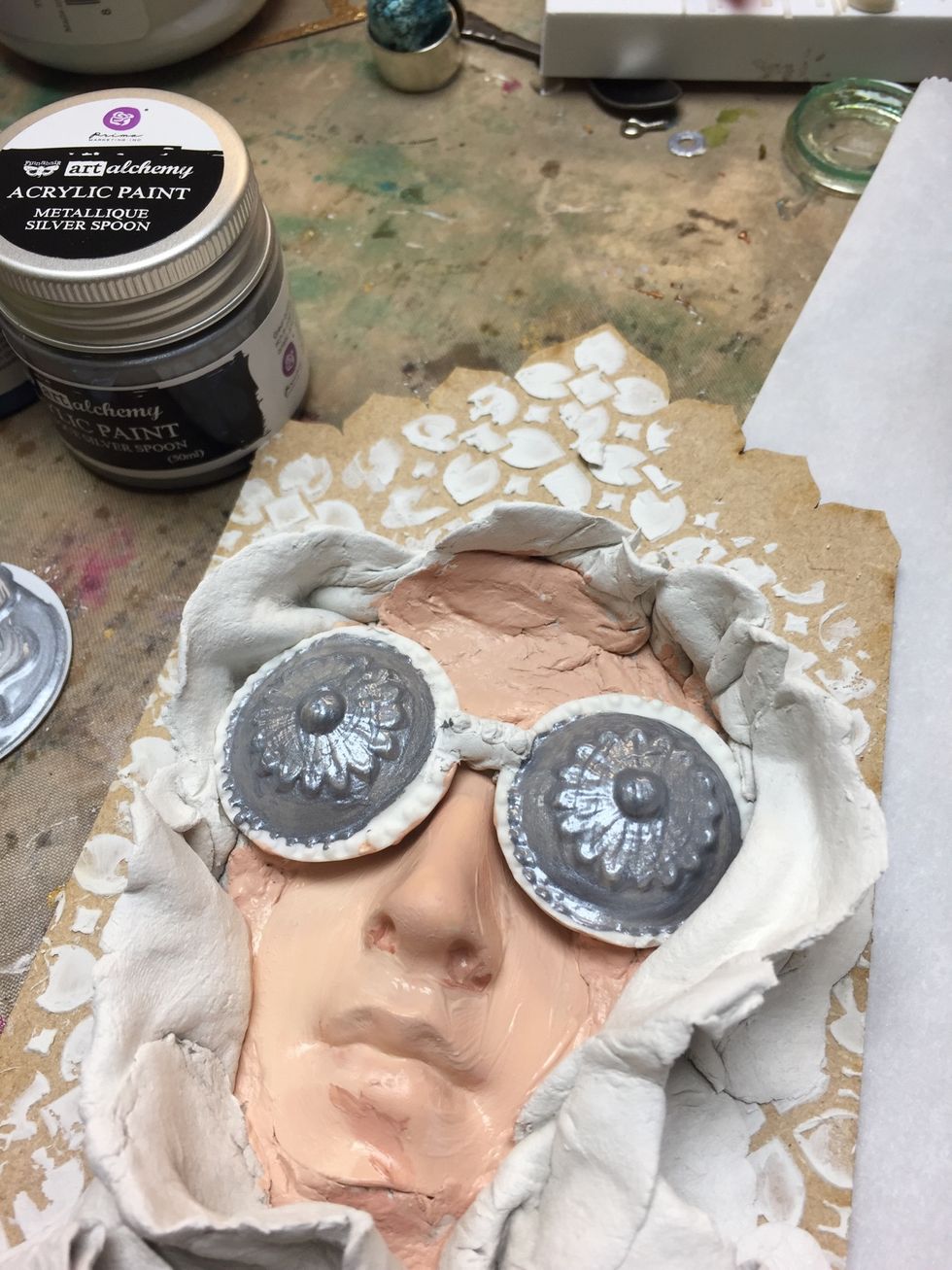 Silver for a mirror finish in her glasses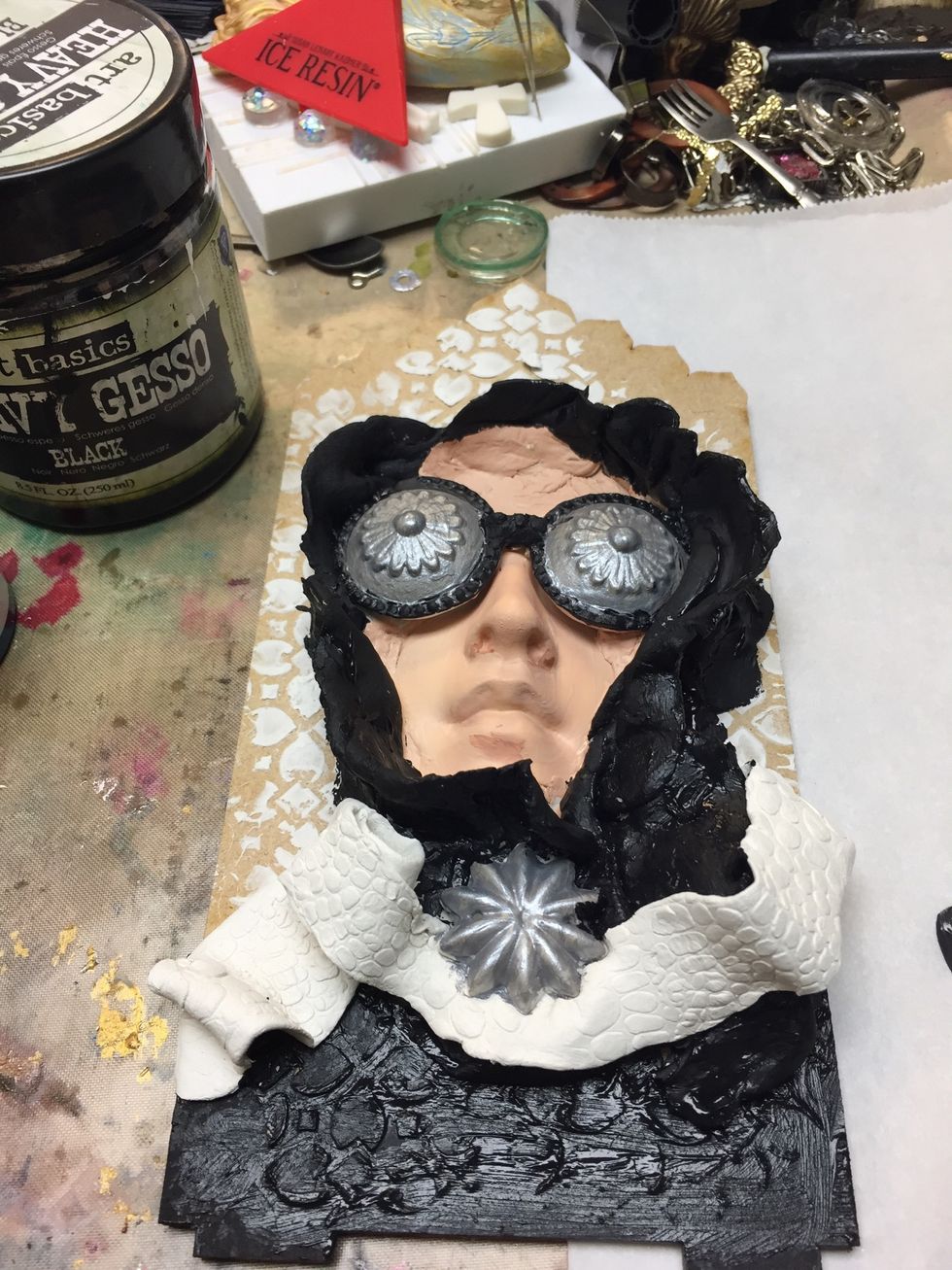 Black gesso for the glasses rims and her winter coat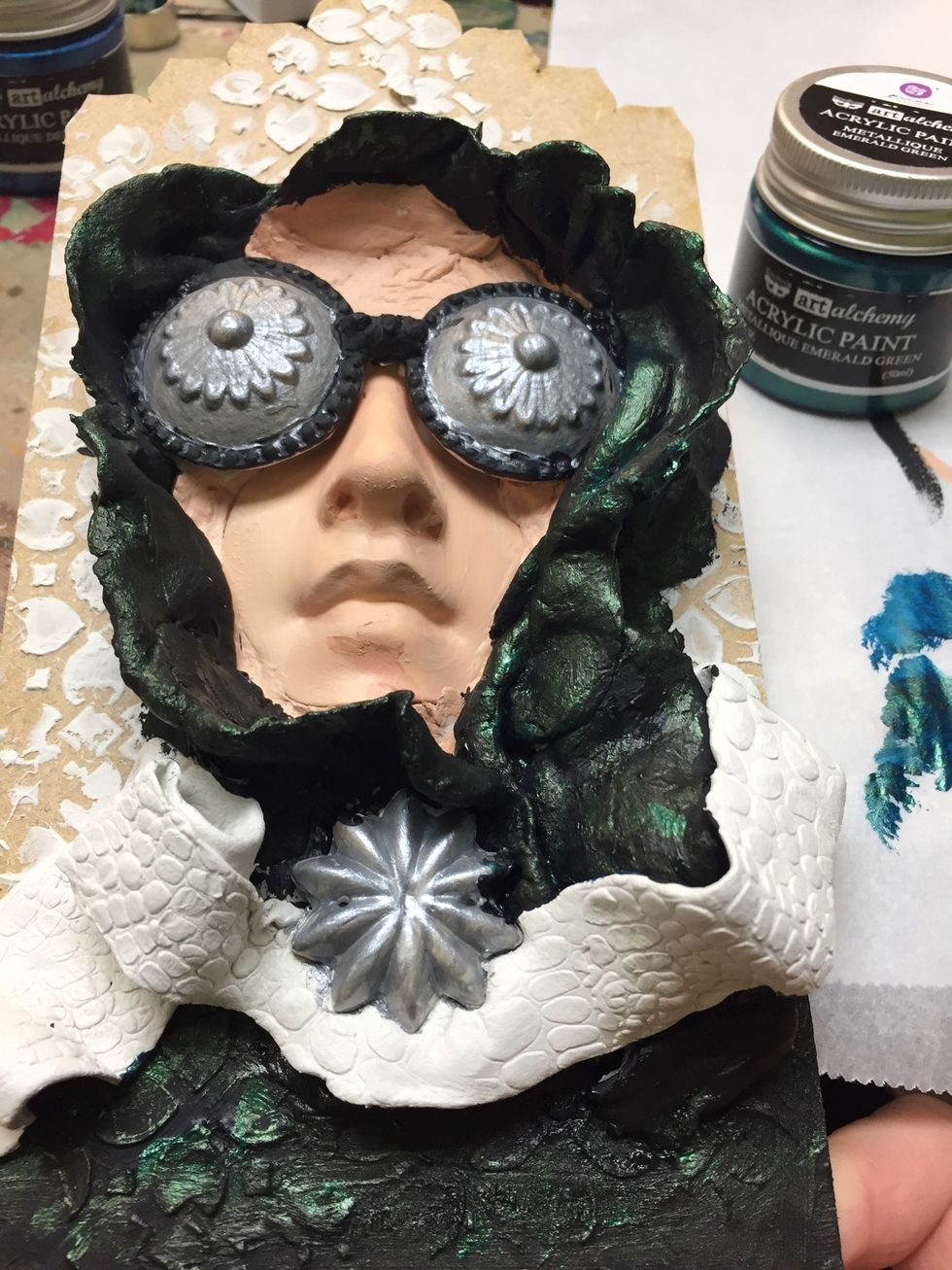 Dry brush a contrasting color this one is metallique emerald green
Paint those lips and for good measure giver her a pink scarf!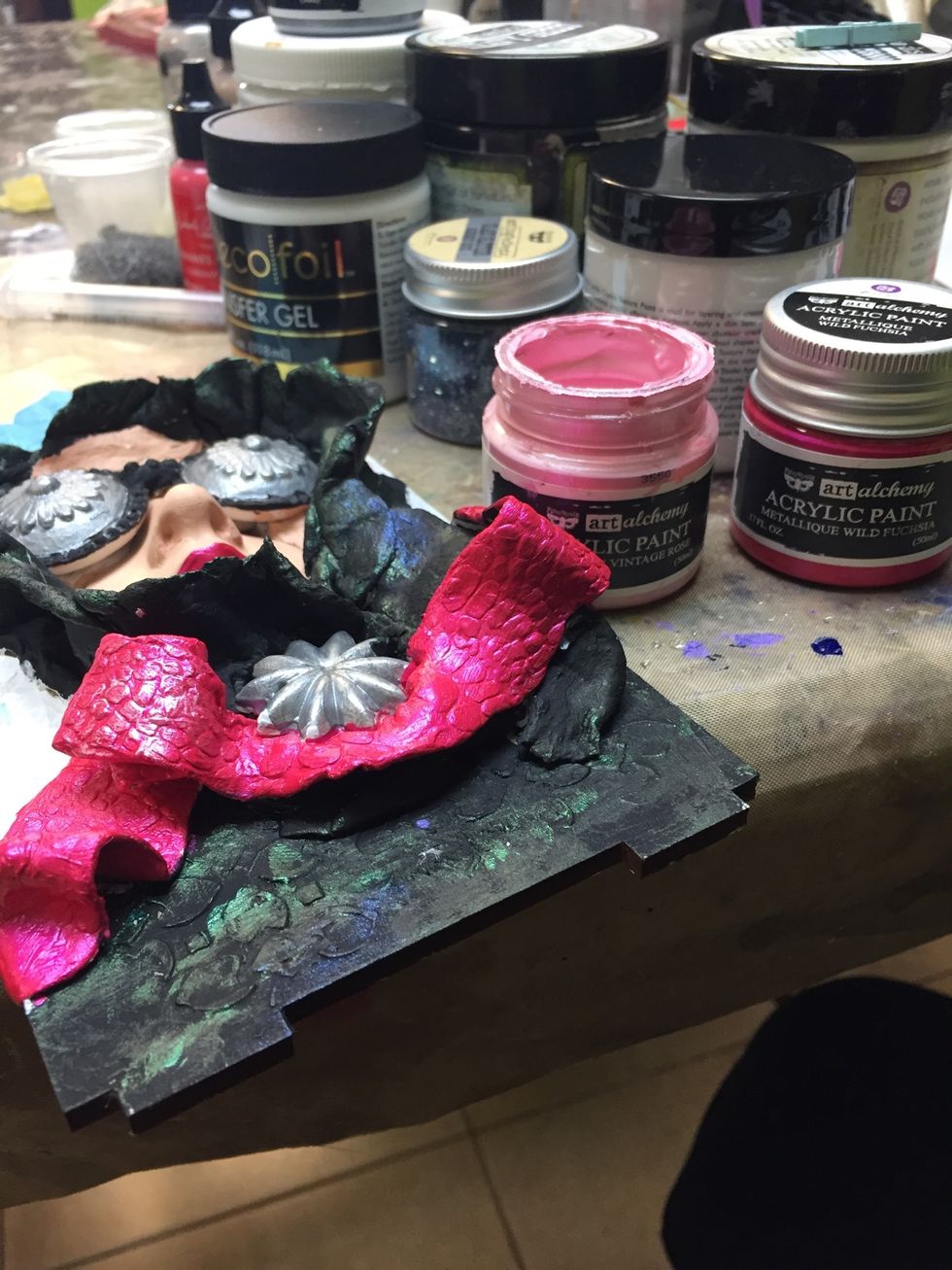 Dry brush a lighter shade of pink in her scarf. That will help highlight the texture you created with the stencil!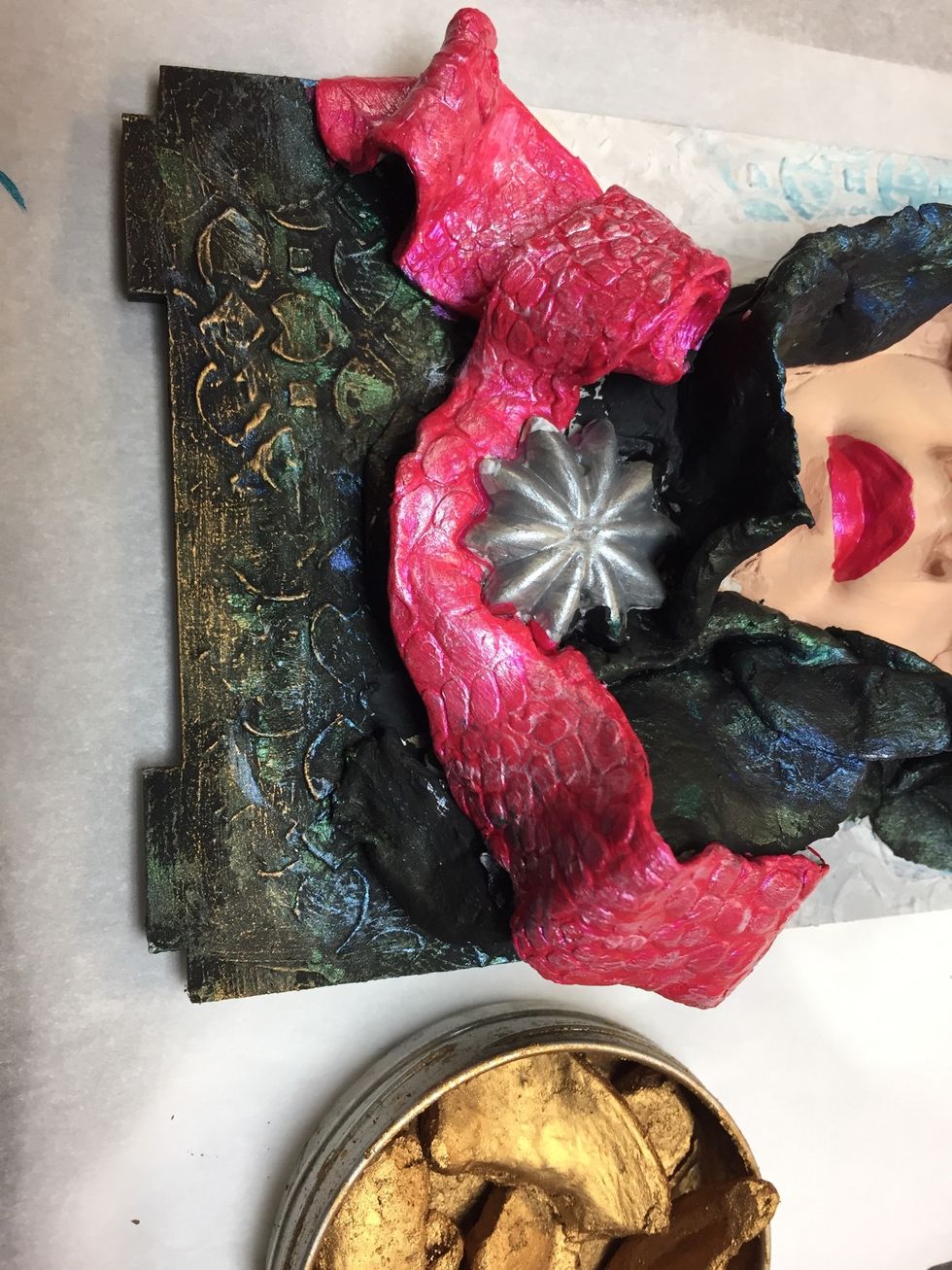 Using inca gold wax highlight the relief work as you like
Mwa! Wild fuchsia metallique paint!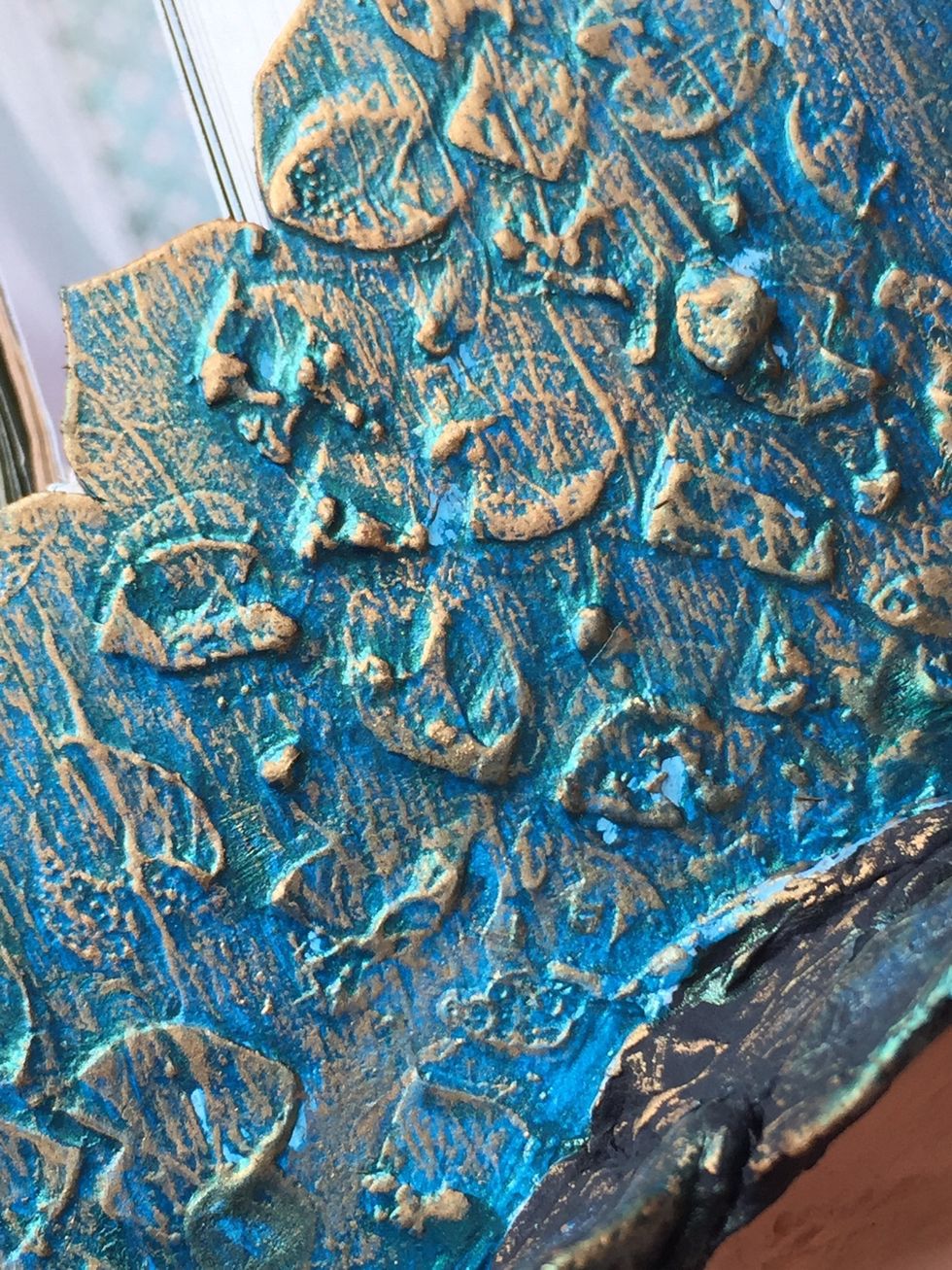 Closer look of the highlighted textures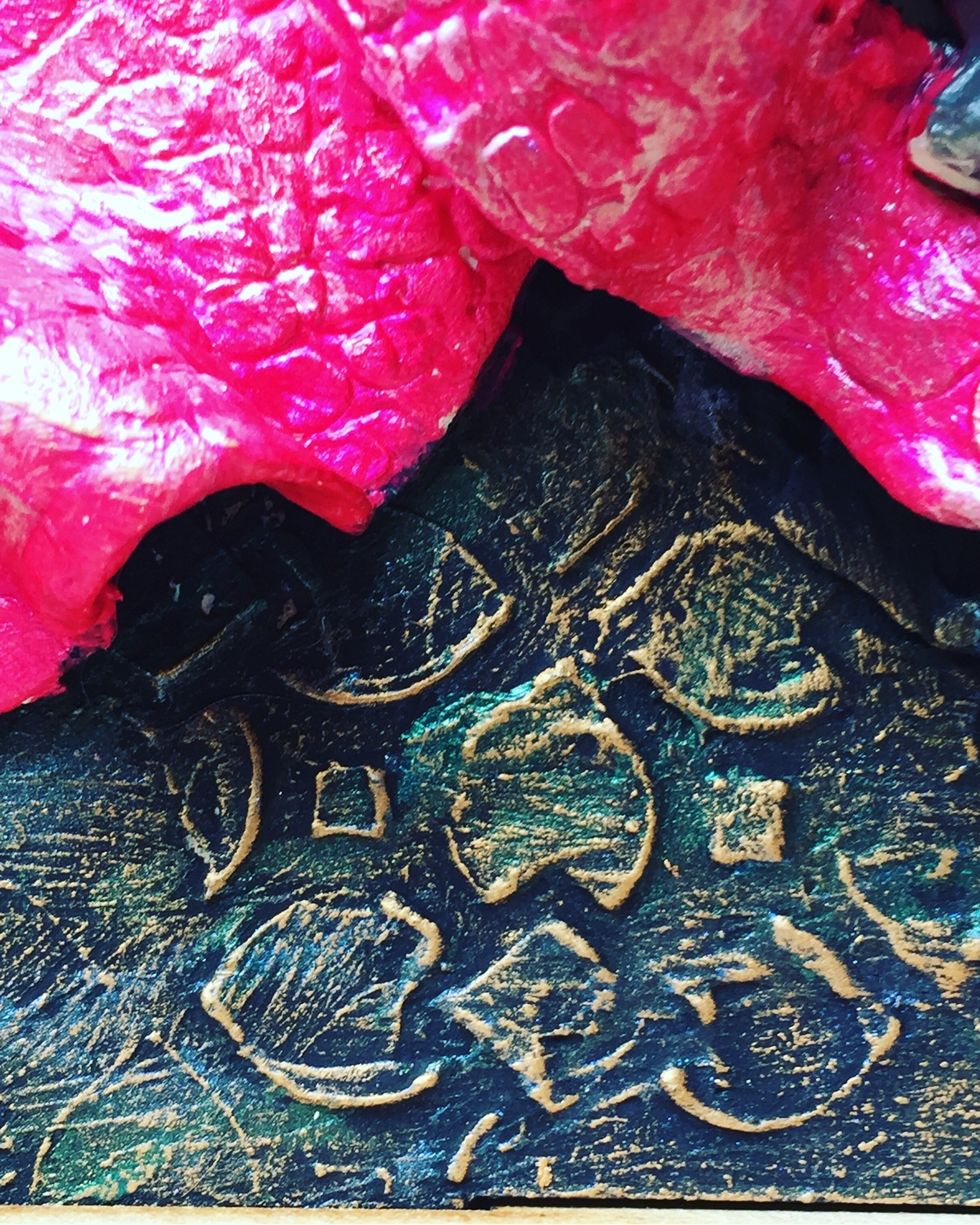 Closer look of the highlighted textures. See the differences of the color with a black gesso undercoat?
Here's your friend all dolled up! We are taking over the That's Crafty blog and they are taking over ours! Look for the links at the Muse www.sandraevertson.com
Relics and Artifacts pieces
Thast Crafty chipboard
Dinky stencils
Modeling paste
Air dry clay
Metallique paints
Relics & Artifacts
RELICS & ARTIFACTS ® matte white resin craft blanks by designer Sandra Evertson for Prima Marketing Inc.