Preheat your oven to 180°C/360°F.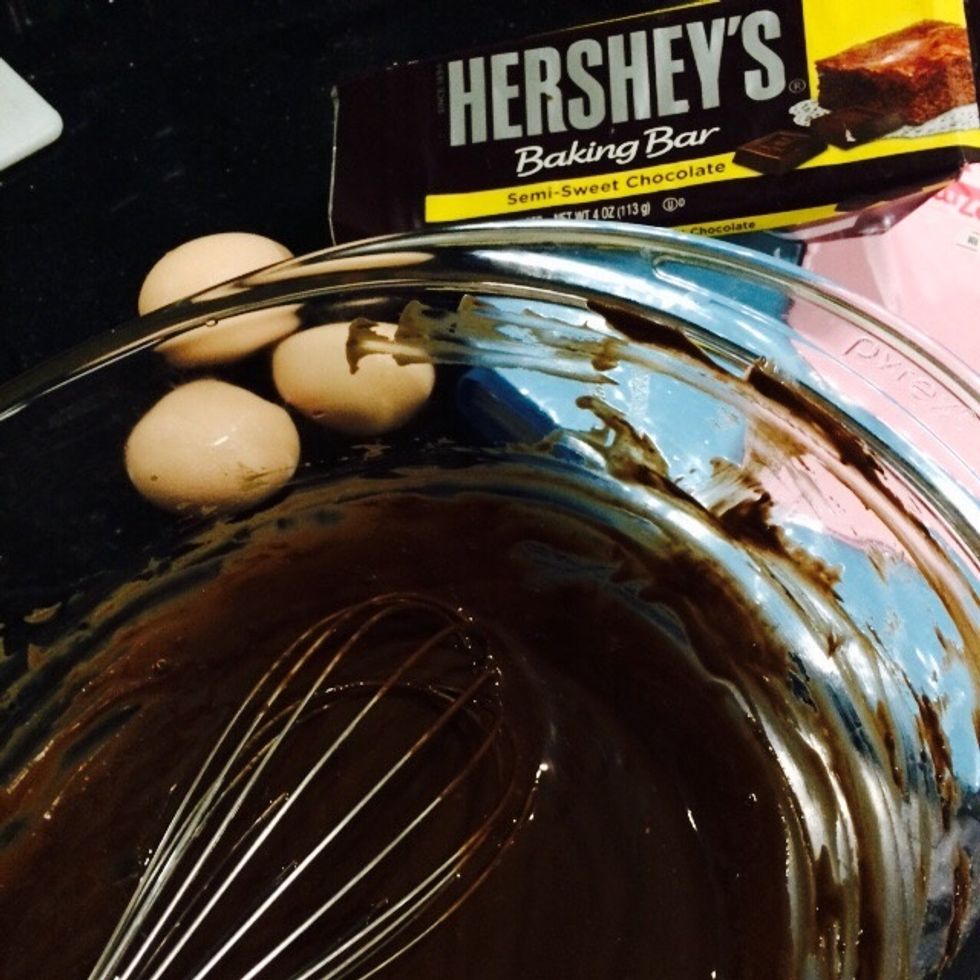 First, melt the butter and chocolate in a bowl. You can do this in the microwave (which is what I always do) or over a double boiler. Then let it cool slightly.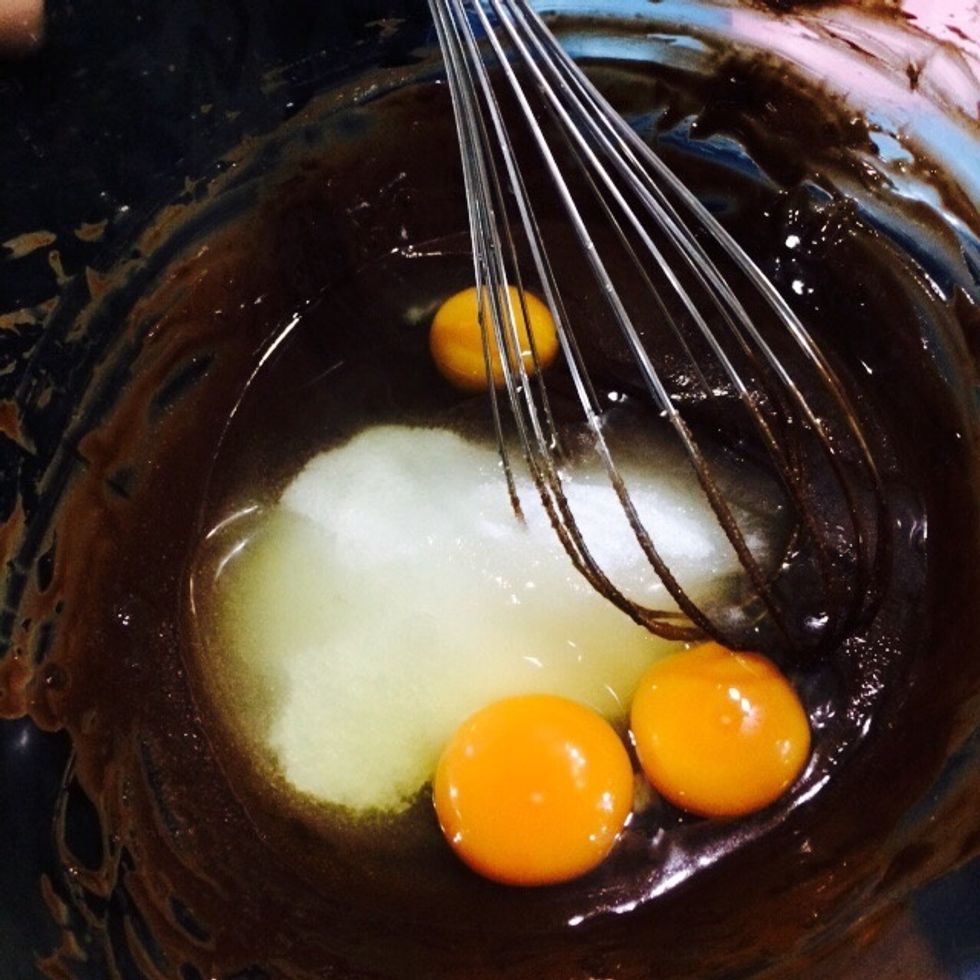 Then add in eggs, sugar and vanilla.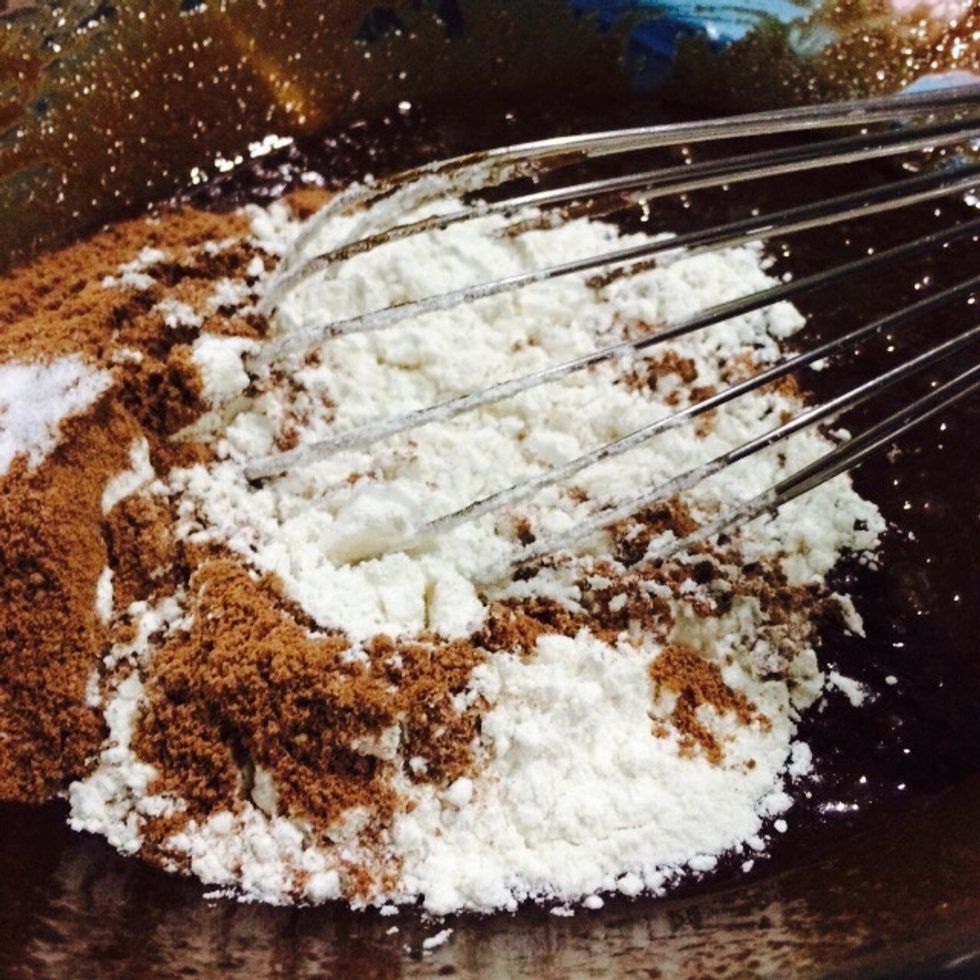 Finally, add in dry ingredients: flour, cocoa powder & salt! Do not overmix ⛔️ (Btw if you weren't clear 1/2cup+2tbsp of flour is the exact measurement required)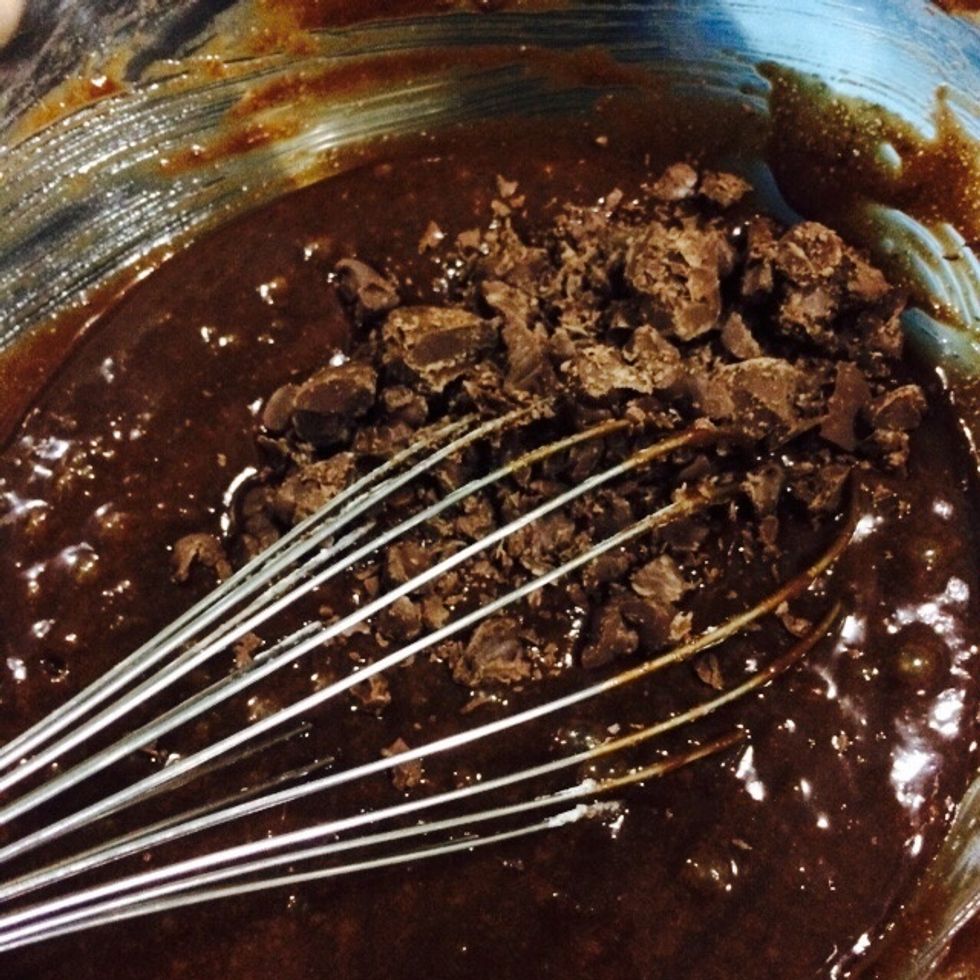 This is optional (but would a little more chocolate really hurt 😜) but you could add chocolate chips - making sure never to overmix. I ran out of choc chips so I added chopped chocolate.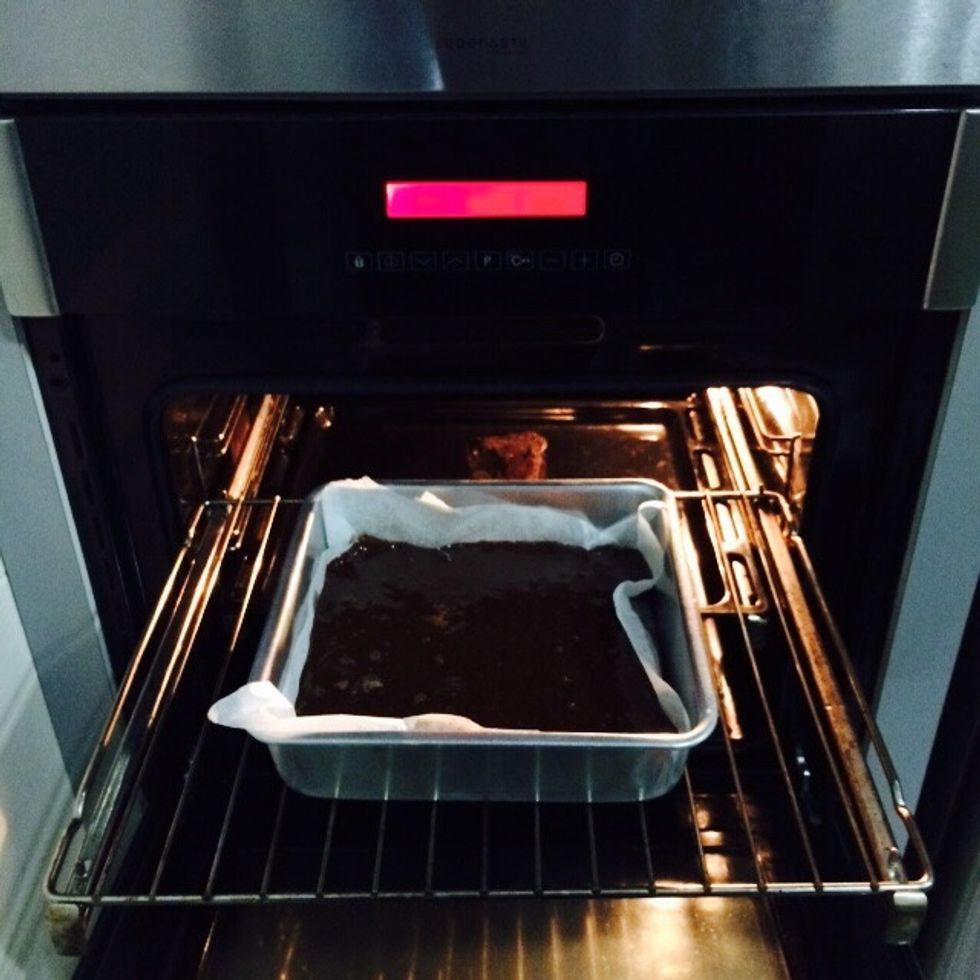 Pour into baking dish lined with baking/parchment paper and bake for 30-40 mins. It took about 35 minutes for me. Just check every 2 minutes when you've reached the 30th min mark 😊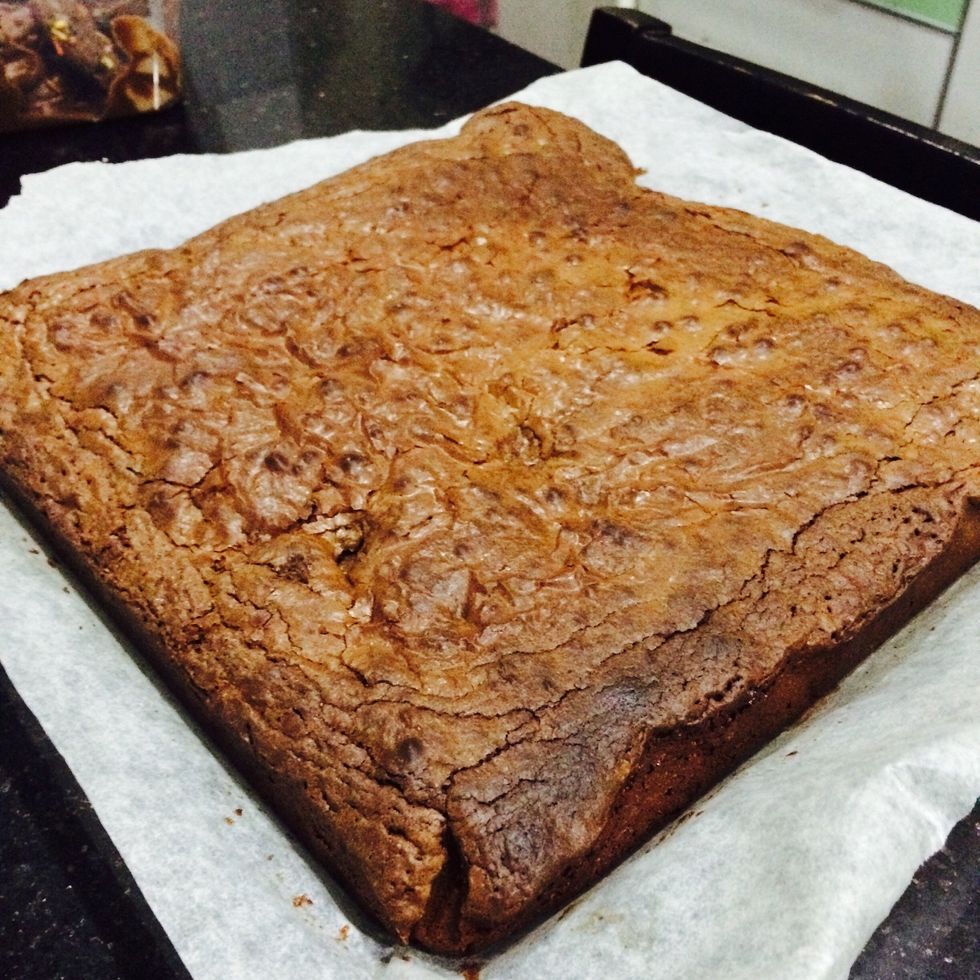 Done! Make sure to cool slightly before removing the brownie from the pan or else it will fall apart.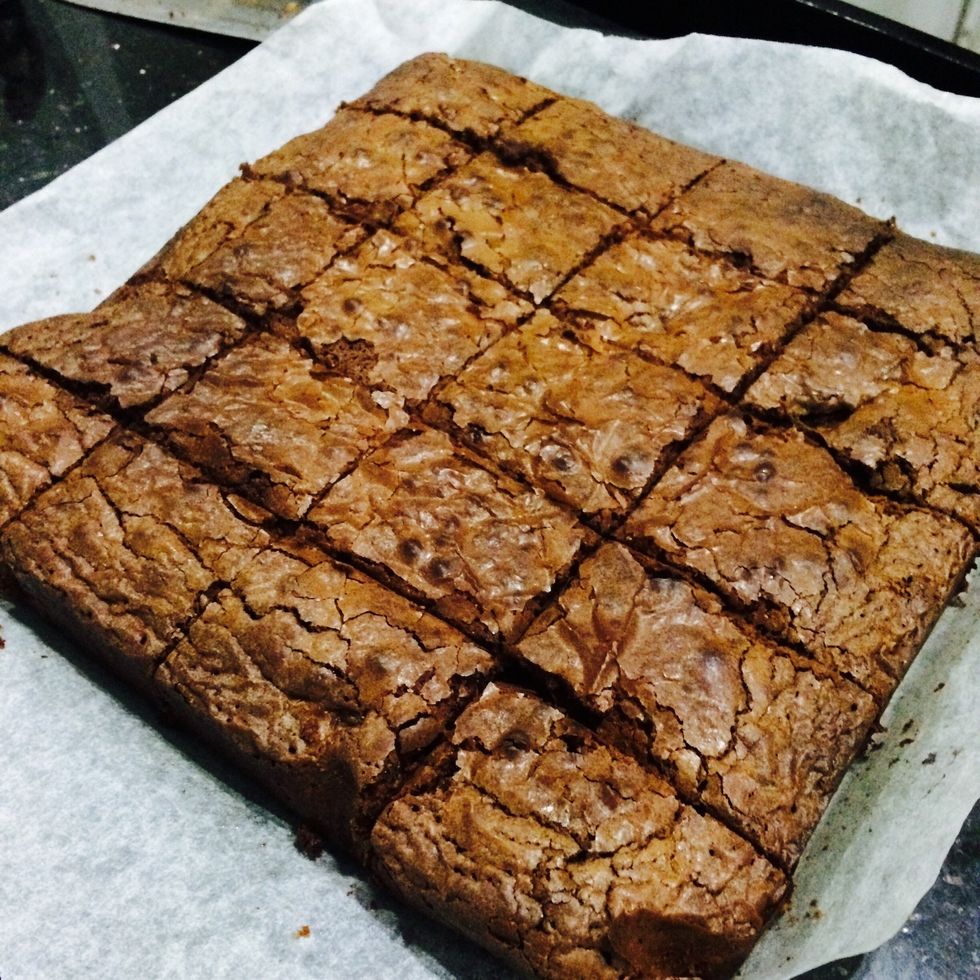 Then cut into your desired size!
But I can't stop there....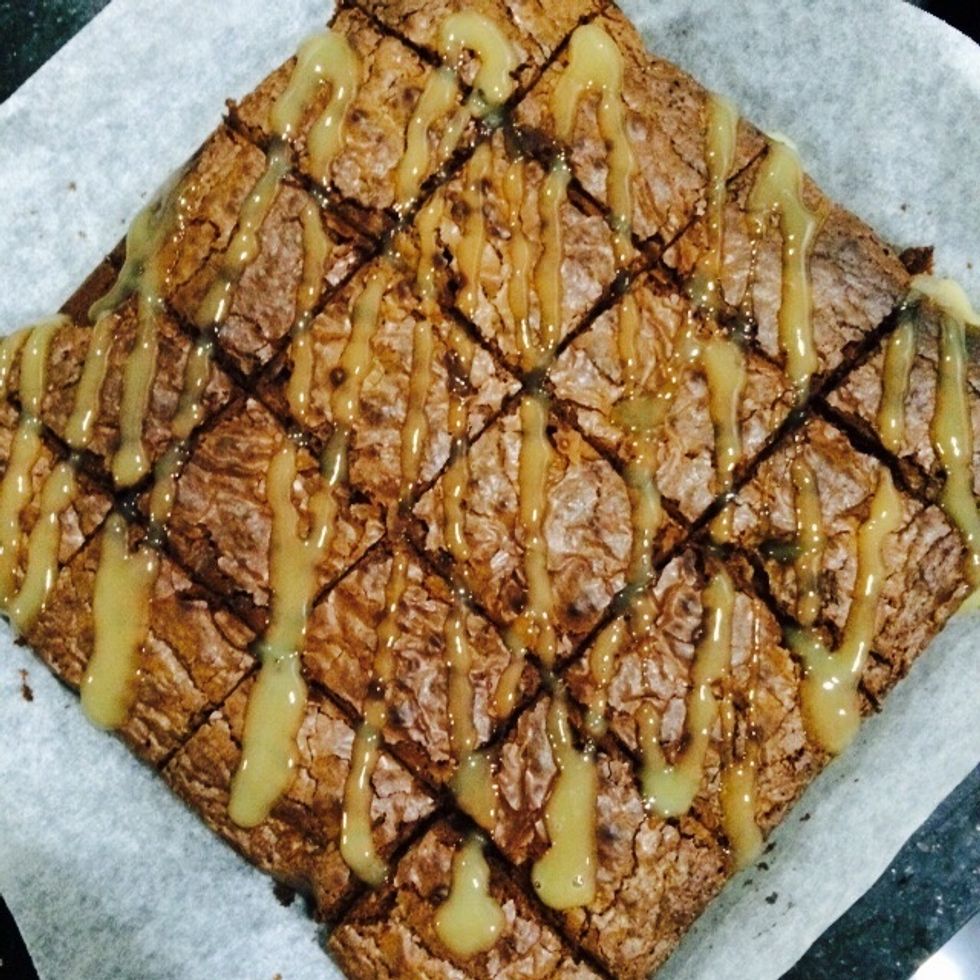 I need to make it extra naughty so I drizzled dulce de leche over the top. The brownie was still warm so it melted the dulce de leche right into the brownie which makes it extra fudgy and delicious!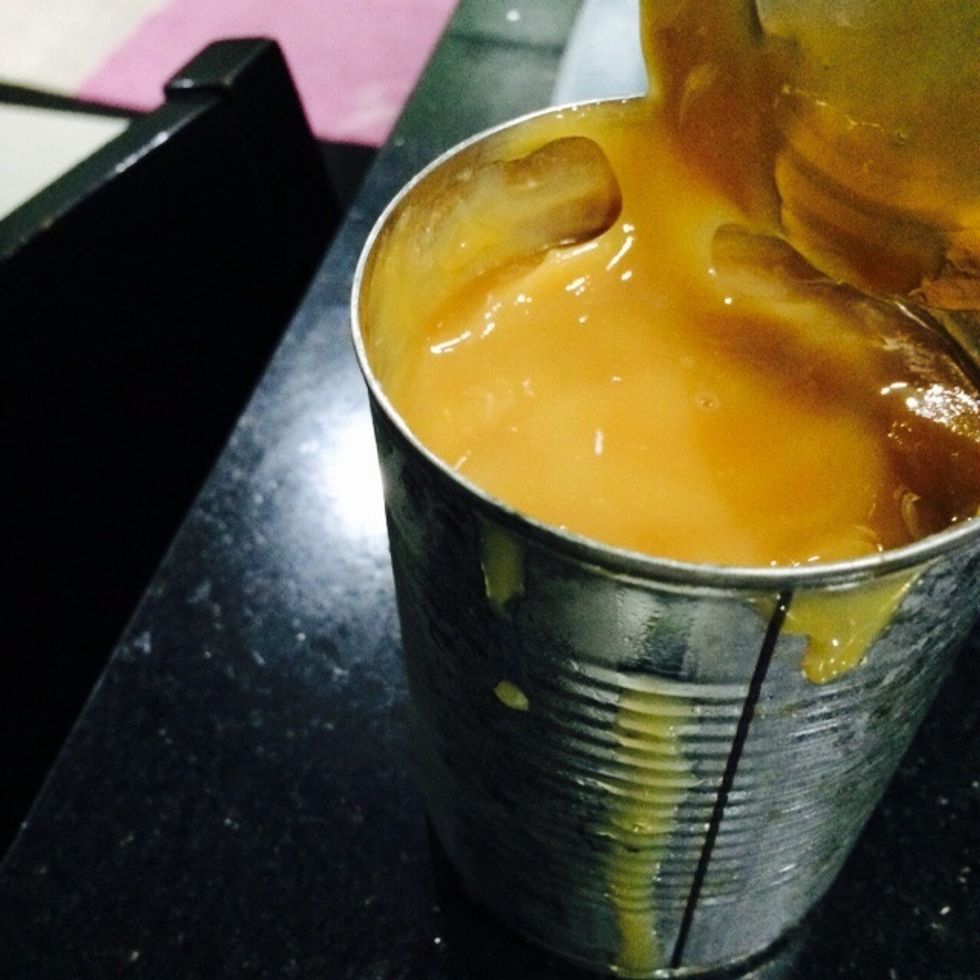 I have a guide on making dulce de leche here on snapguide 😊 which is just boiling an unopened condensed milk can for a few hours. You could just use caramel too!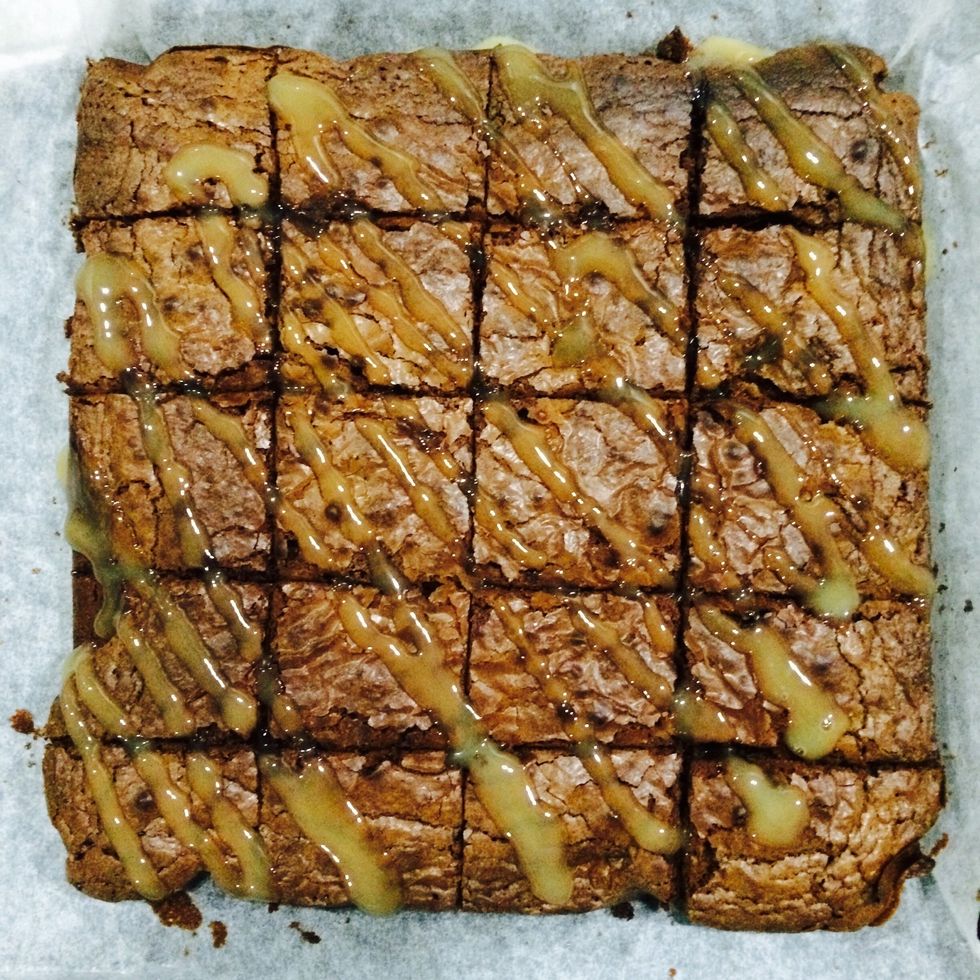 It's worth it!!! And worth every calorie too hehe 😉 give it a try and hope you enjoyed this simple tutorial 😁💛
1/2c Butter
8.0oz Hershey's semisweet baking chocolate
3.0 Eggs
2/3c Sugar
1.0tsp Vanilla extract
1/2c All purpose flour + 2tbsp
2.0Tbsp Hershey's unsweetened cocoa powder
1/4tsp Salt
1/2c Hershey's dark chocolate chips (optional)