Say "fruity pasta salad" to someone and they'll have no idea what to think! But once they try it--it's love at first taste :D
131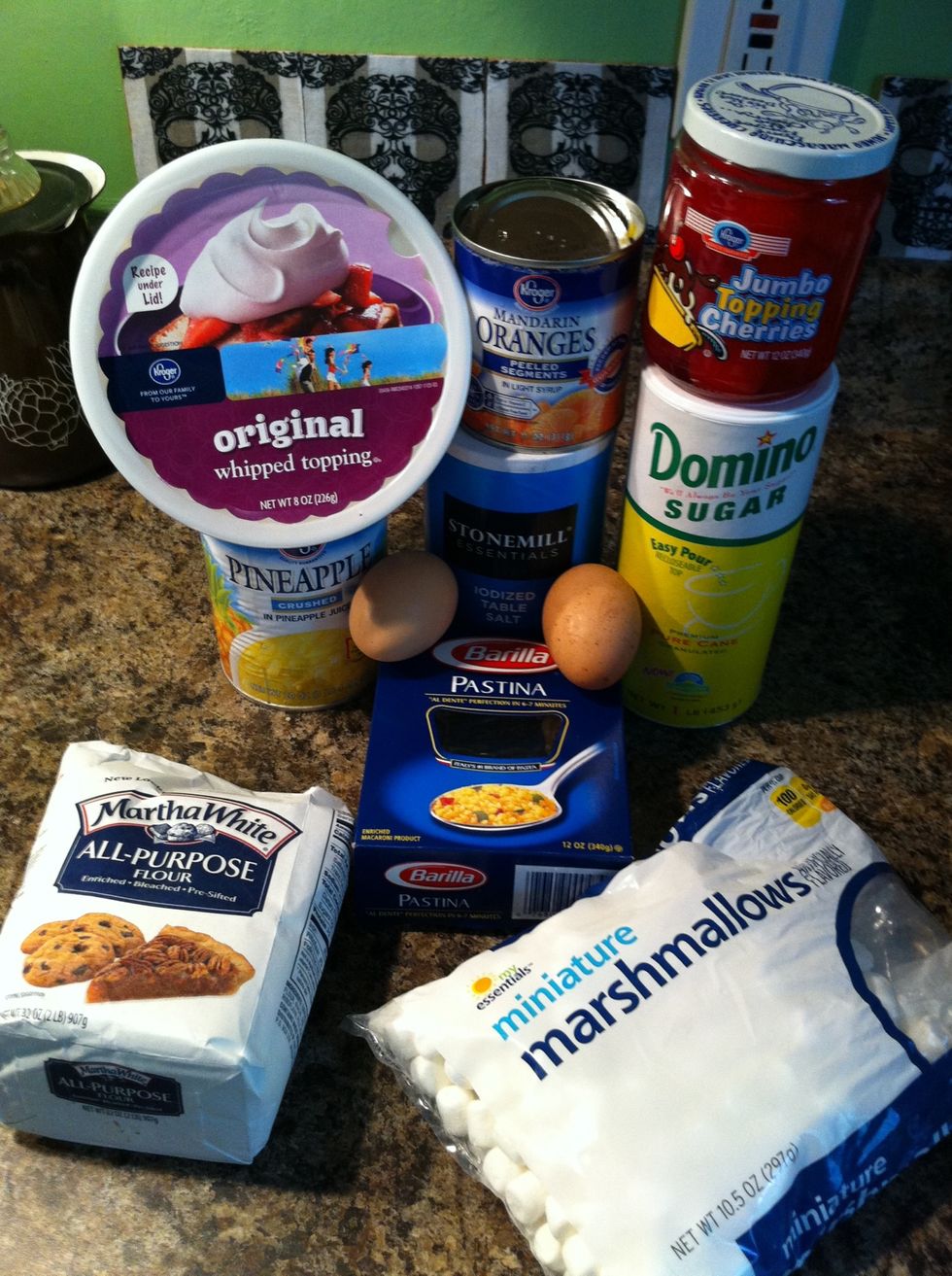 Yup! Those are the supplies ;)
JUST A HEADS UP!! This recipe makes an excessive amount of salad ;) Rough estimate of 1 cup serving: 24!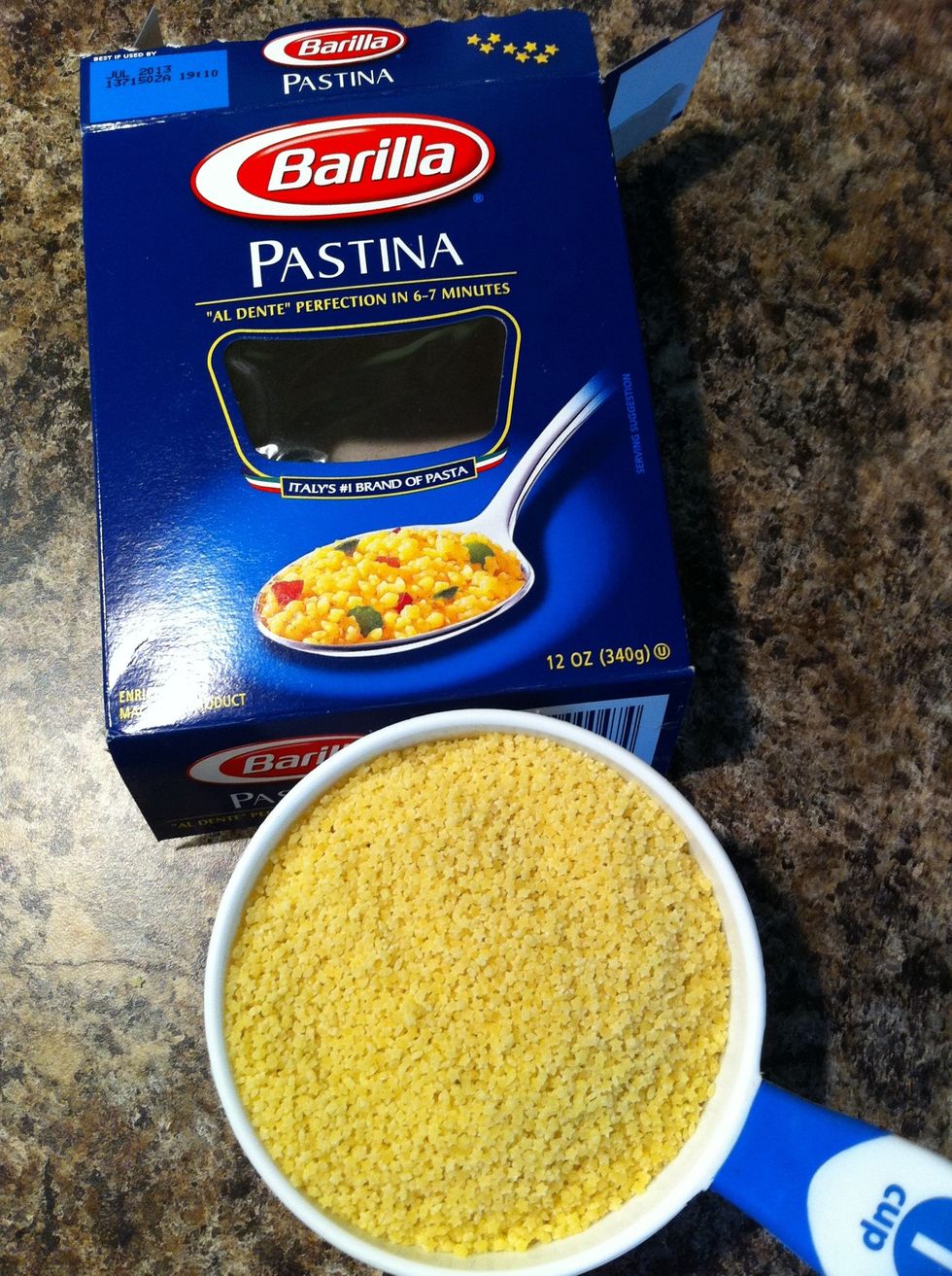 I'm using pastina because acini de pepe pasta has been hard to find...and they're little stars 😃
Cook pasta according to the directions on the box.
While pasta is cooking; strain pineapple and oranges. Saving the juices to put used in the sauce!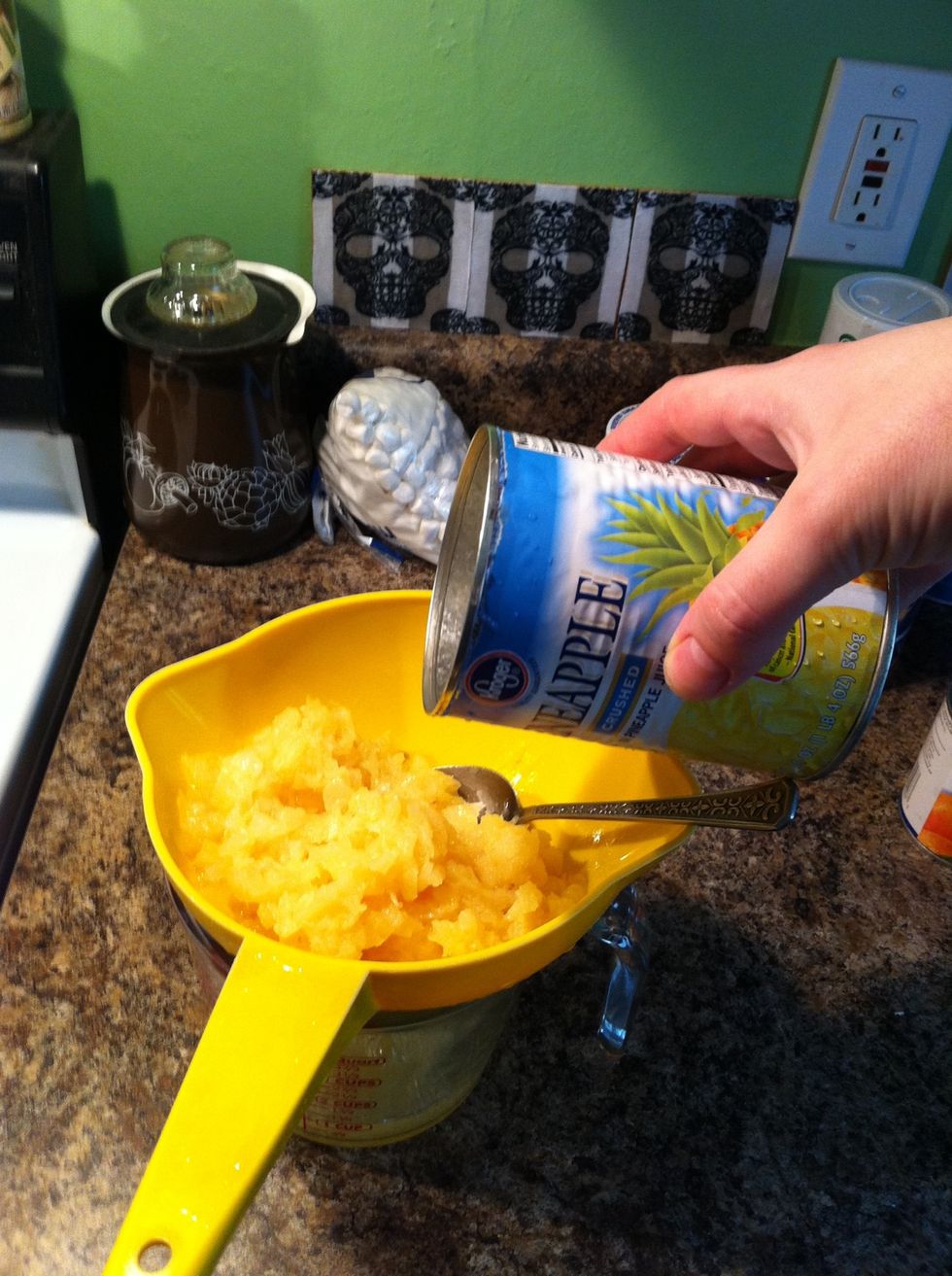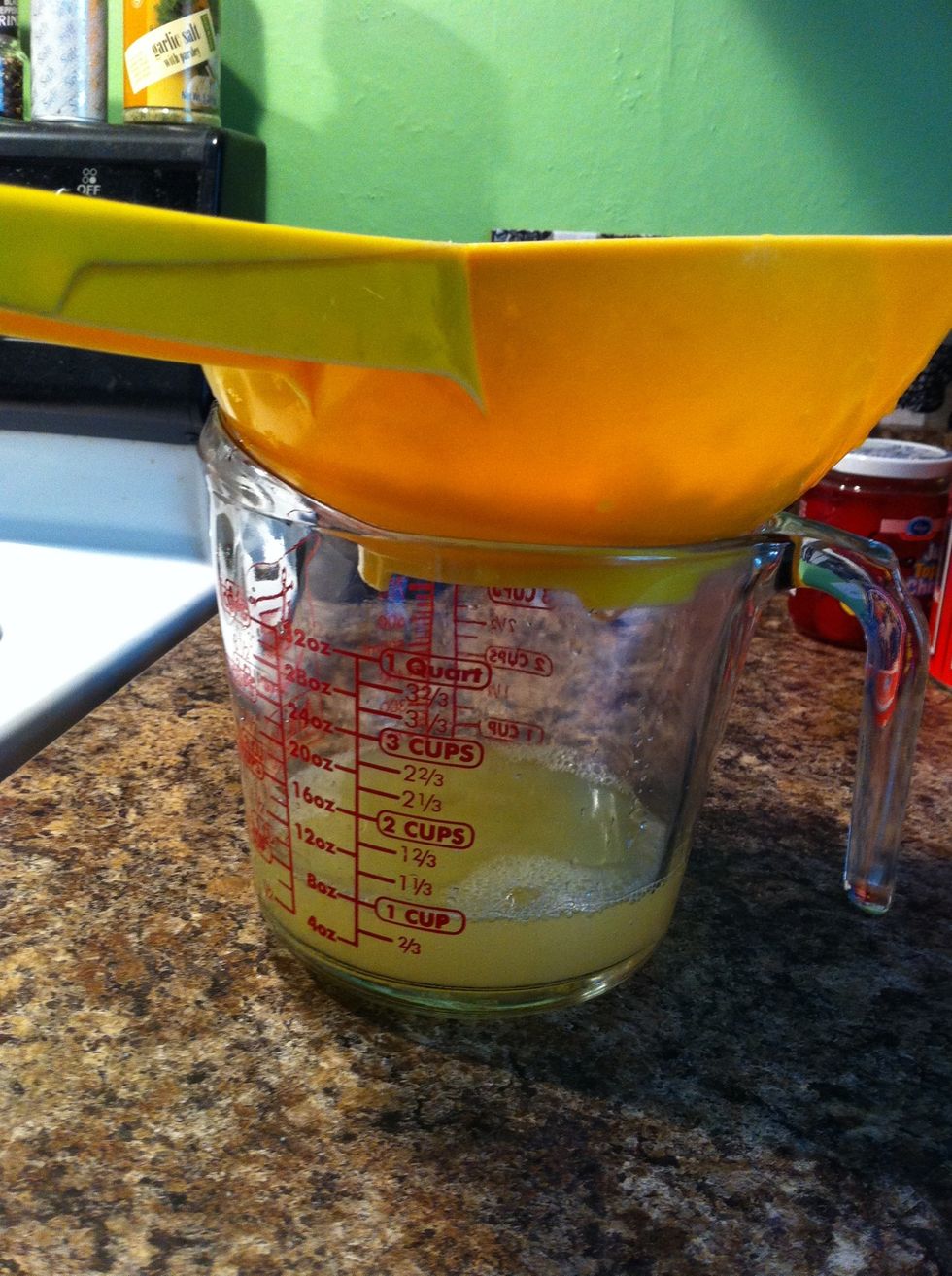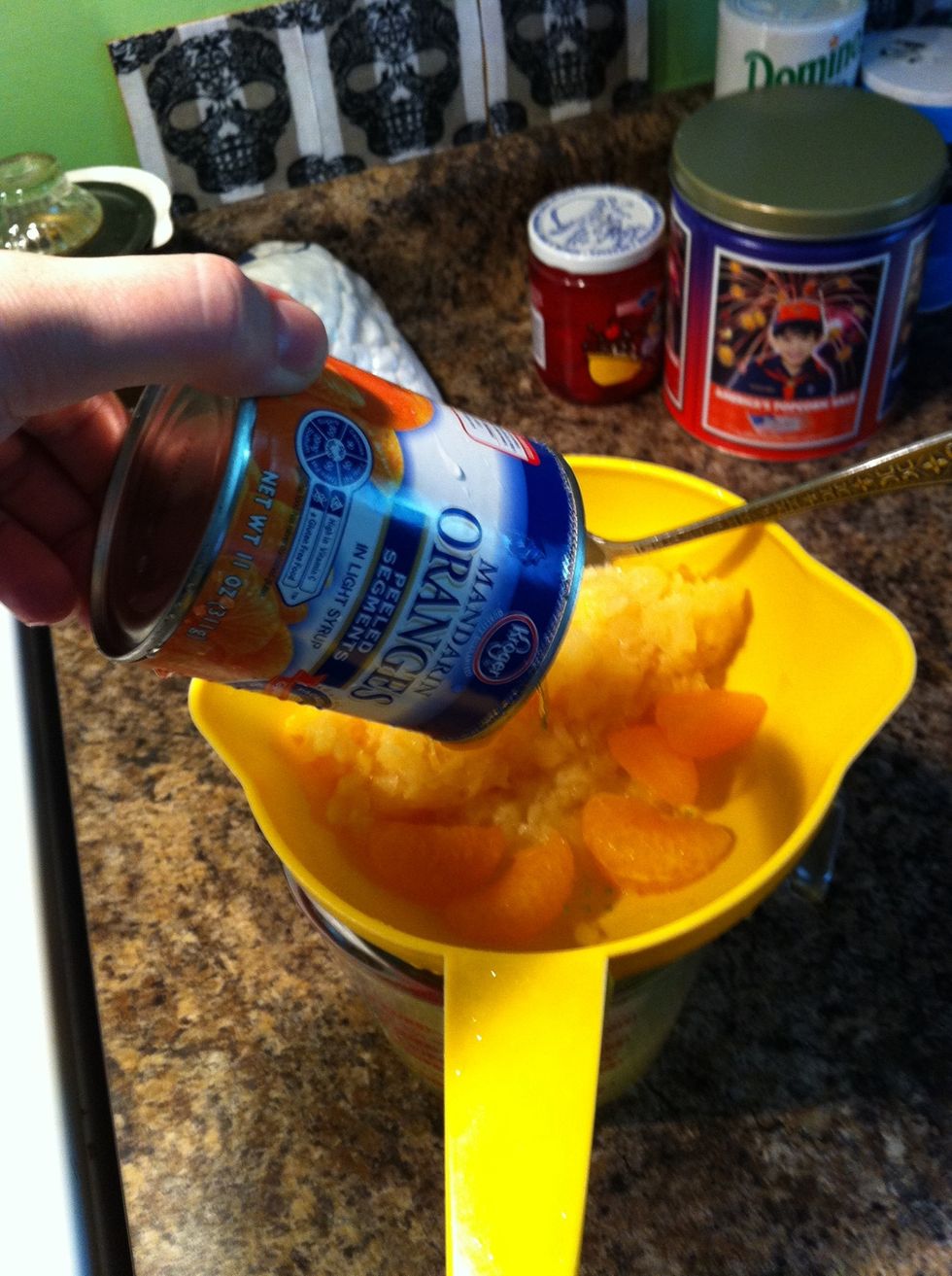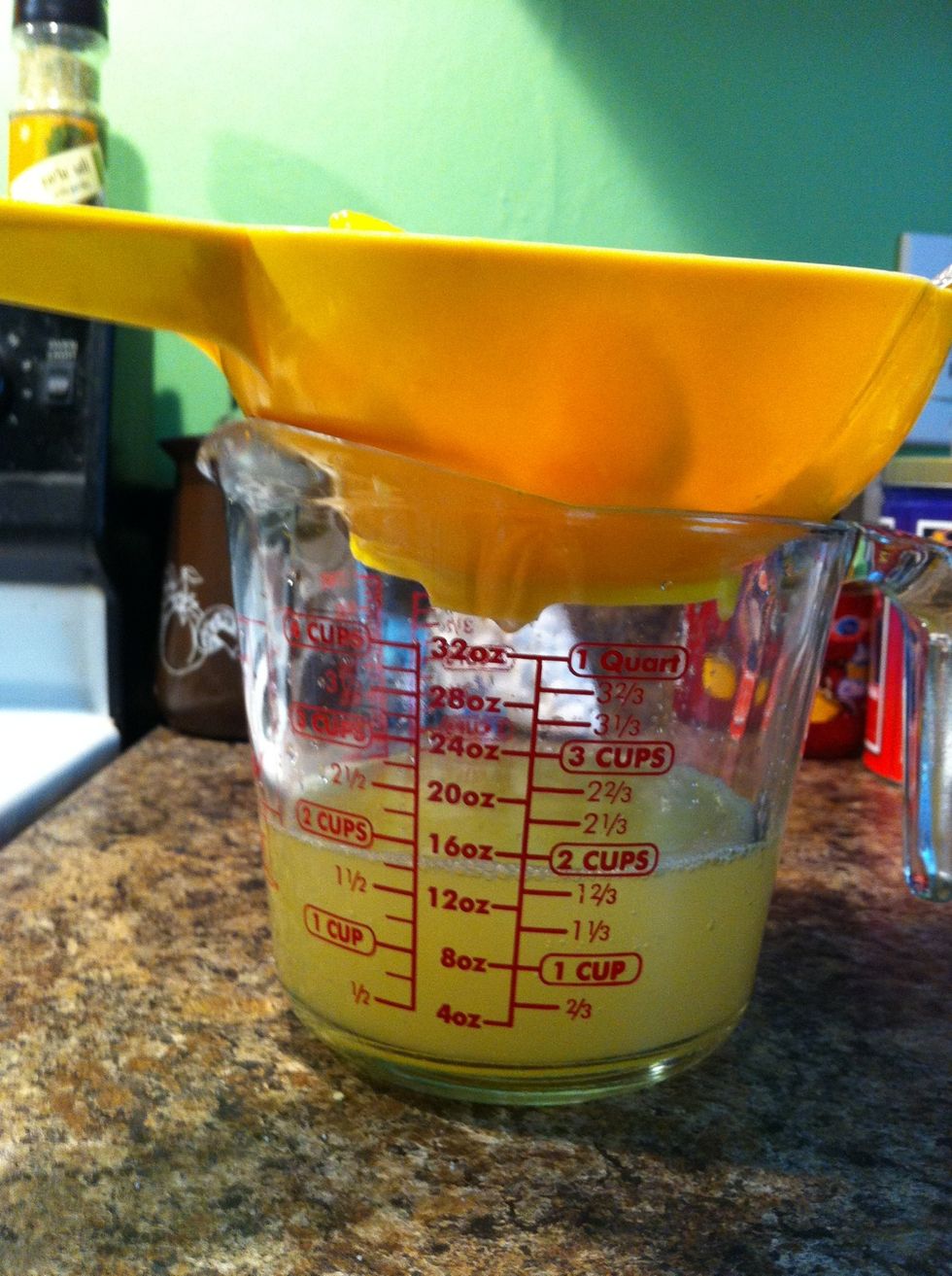 Total juices 1 1/2 cups to 2 cups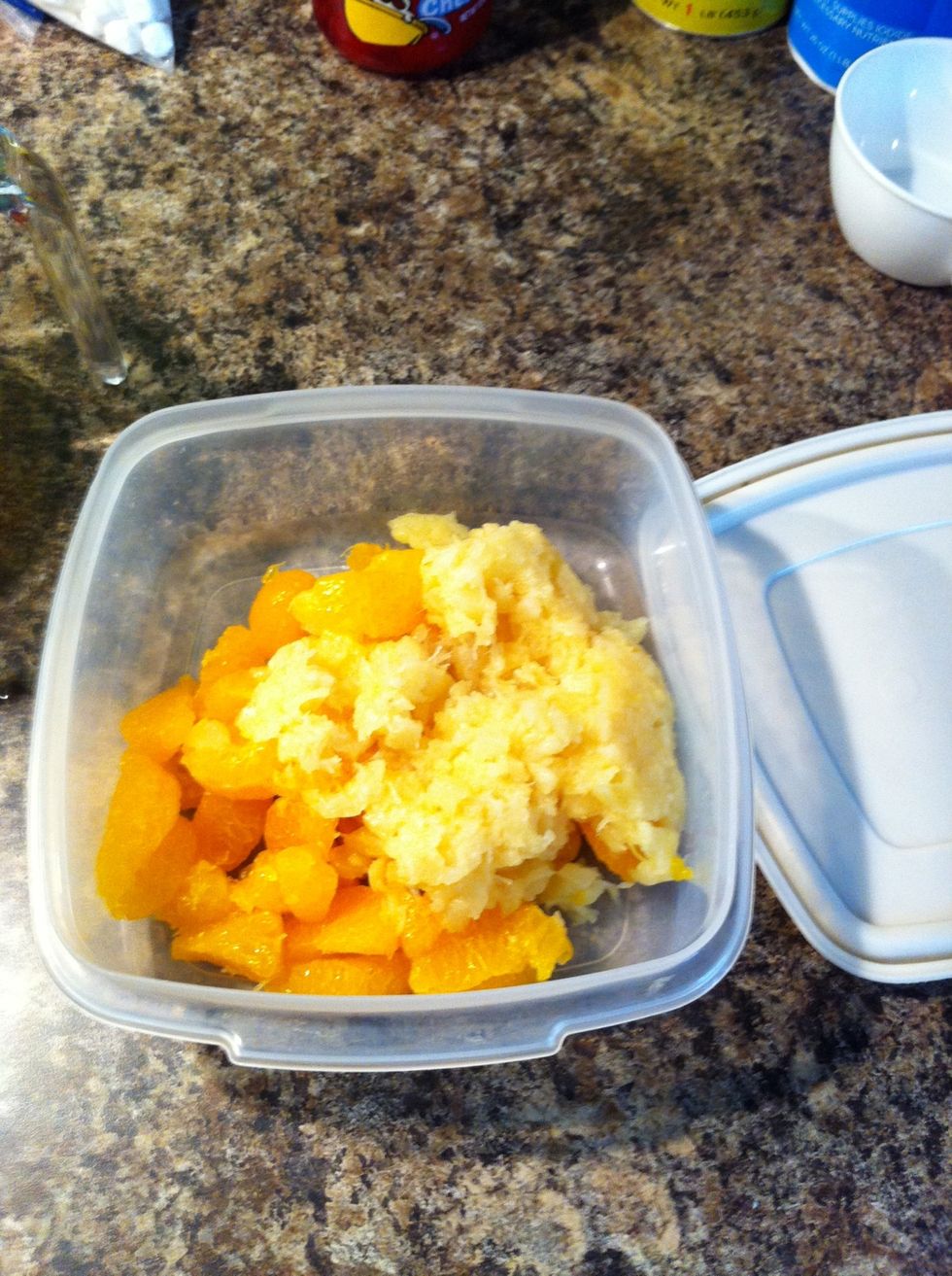 Put fruit in a container and place in the fridge. These will be added tomorrow.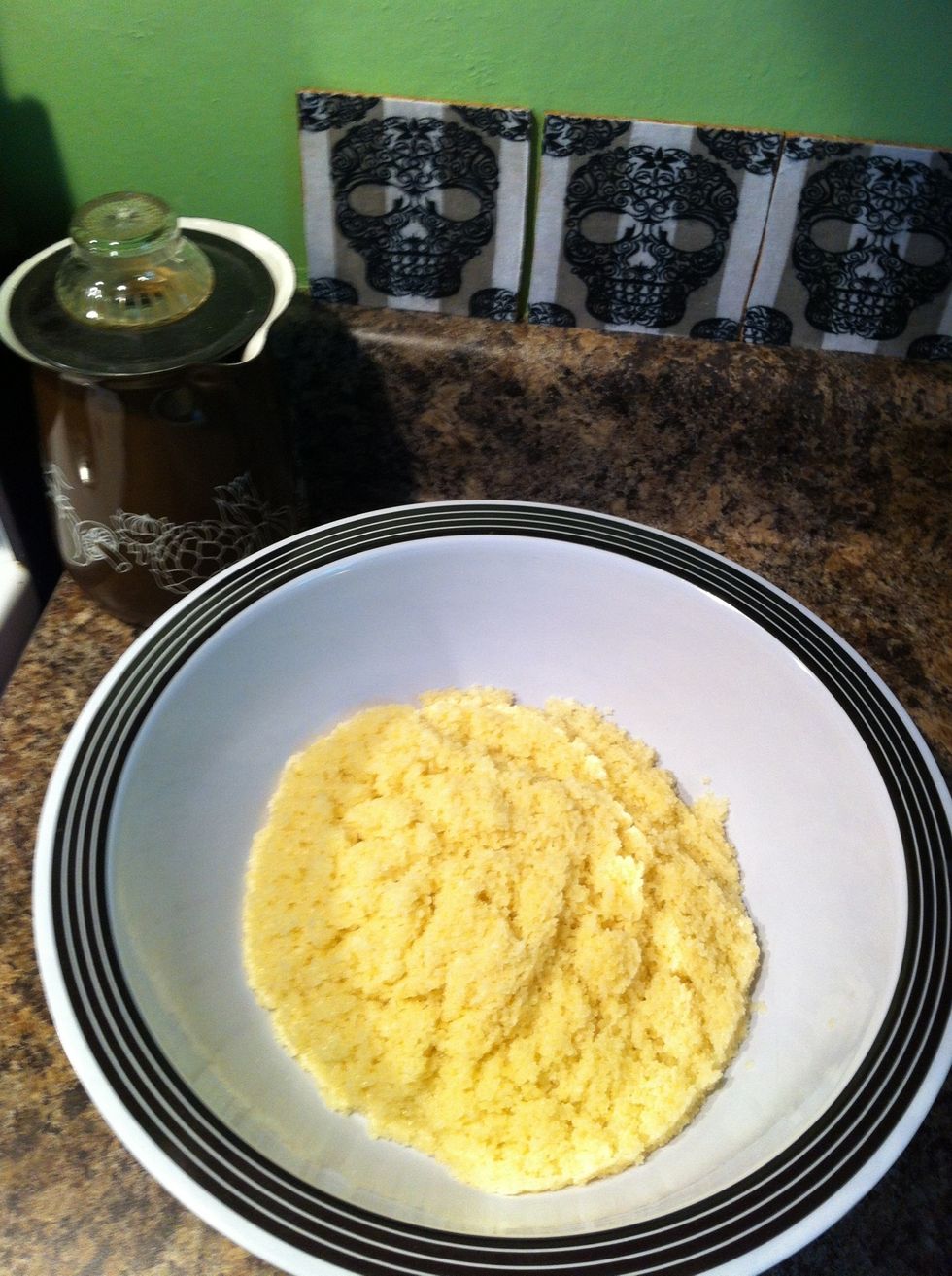 Once pasta is done; strain and put in large bowl. You will need a bowl large enough that the pasta only takes up about half the bowl.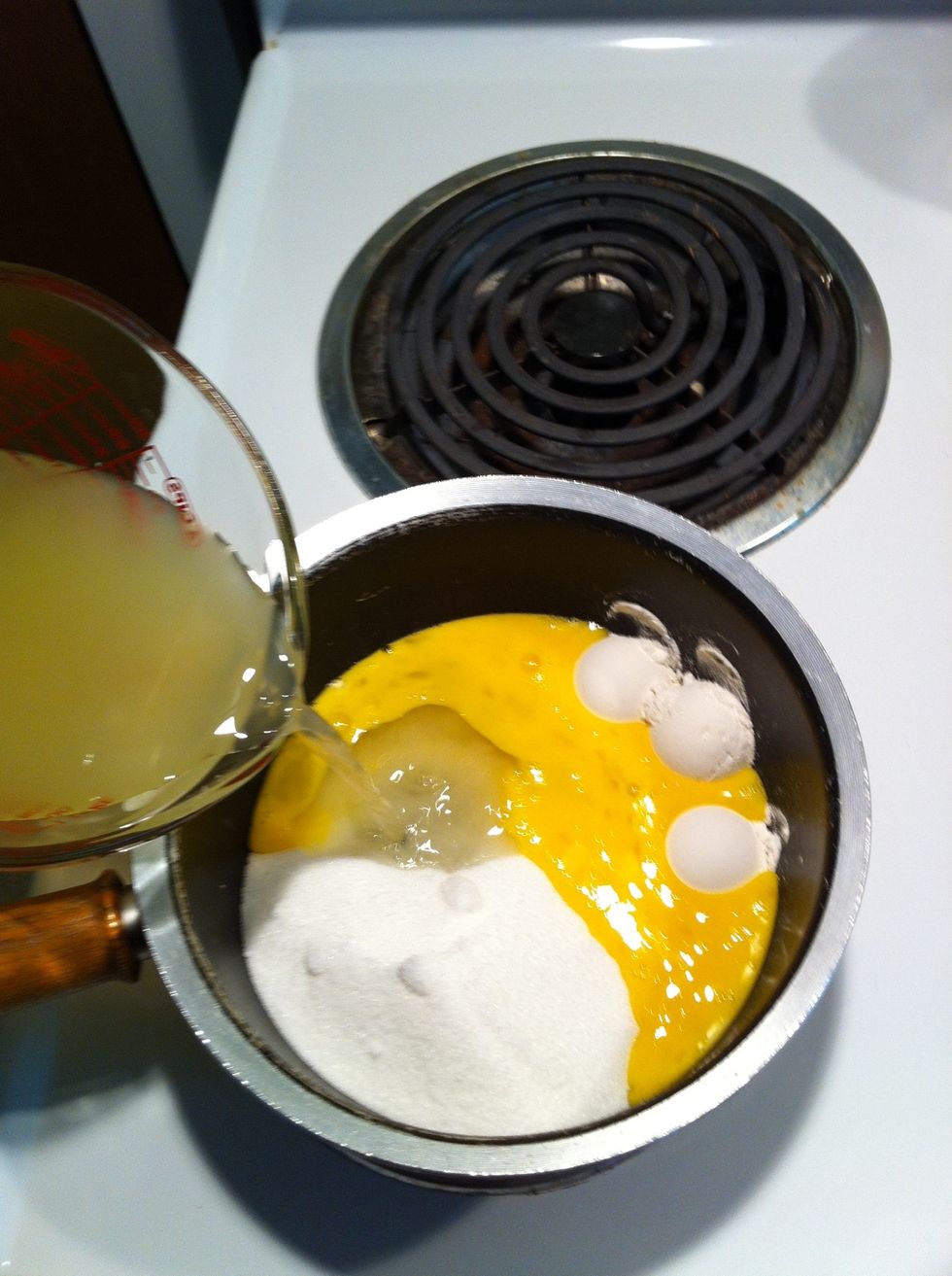 Put reserved liquids, sugar, eggs, salt & flour into a saucepan.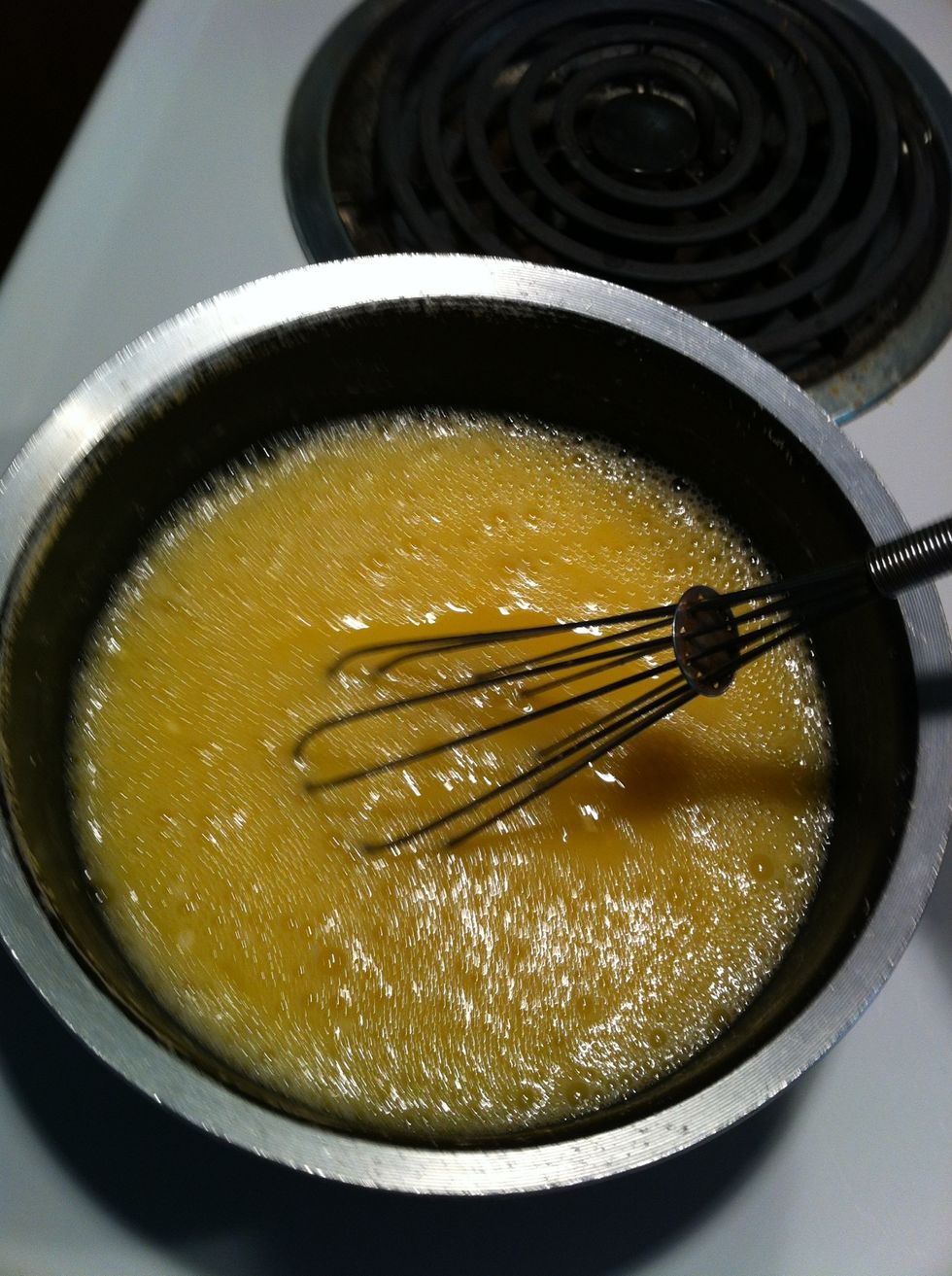 Whisk it all together before turning the heat on. Otherwise the flour tends to make little balls that are a pain to break up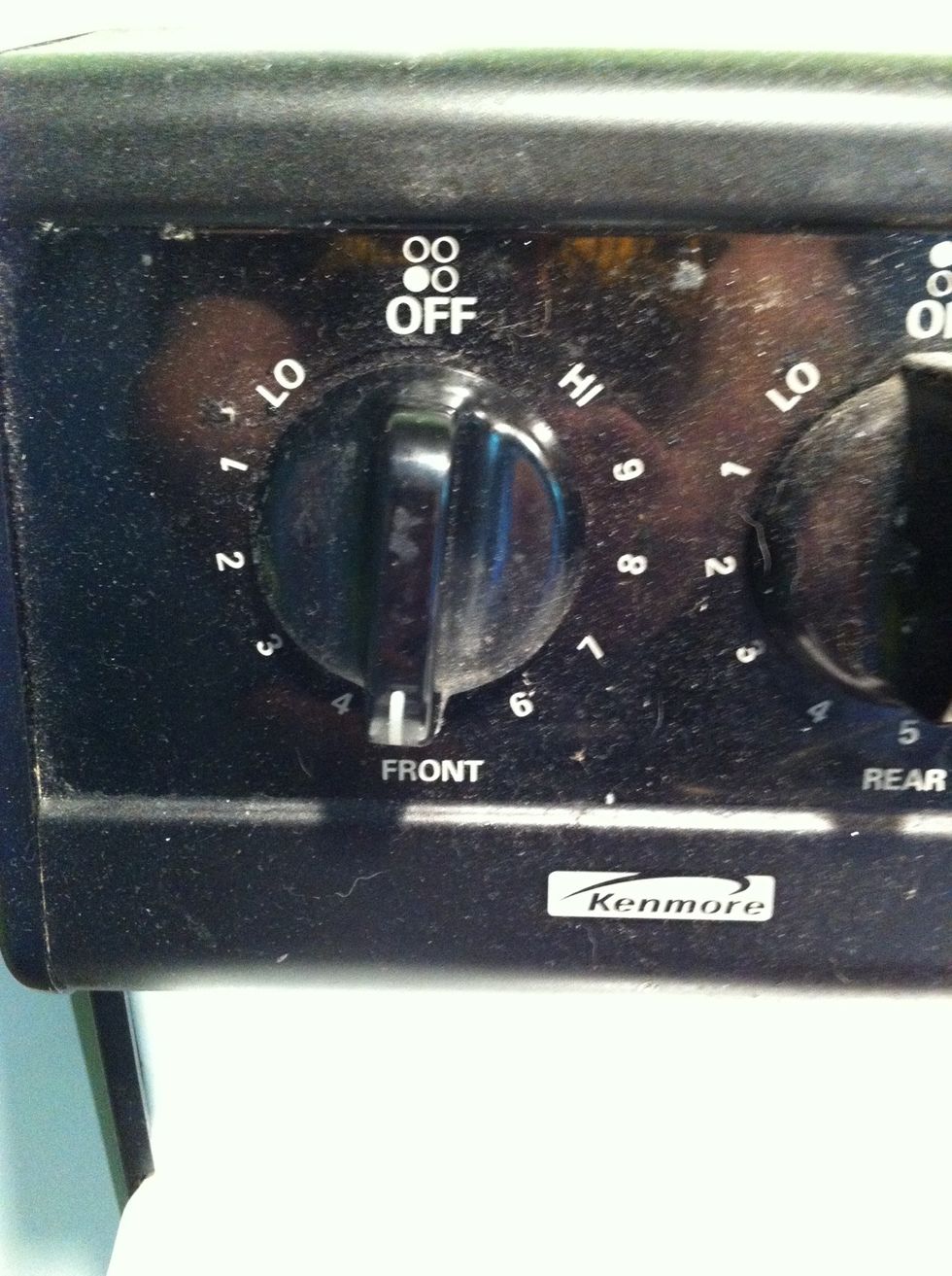 Using medium heat
Now the tedious part....stir CONSTANTLY until the mixture thickens. Since the sauce is sugar you need to keep stirring it or it will just burn to the bottom.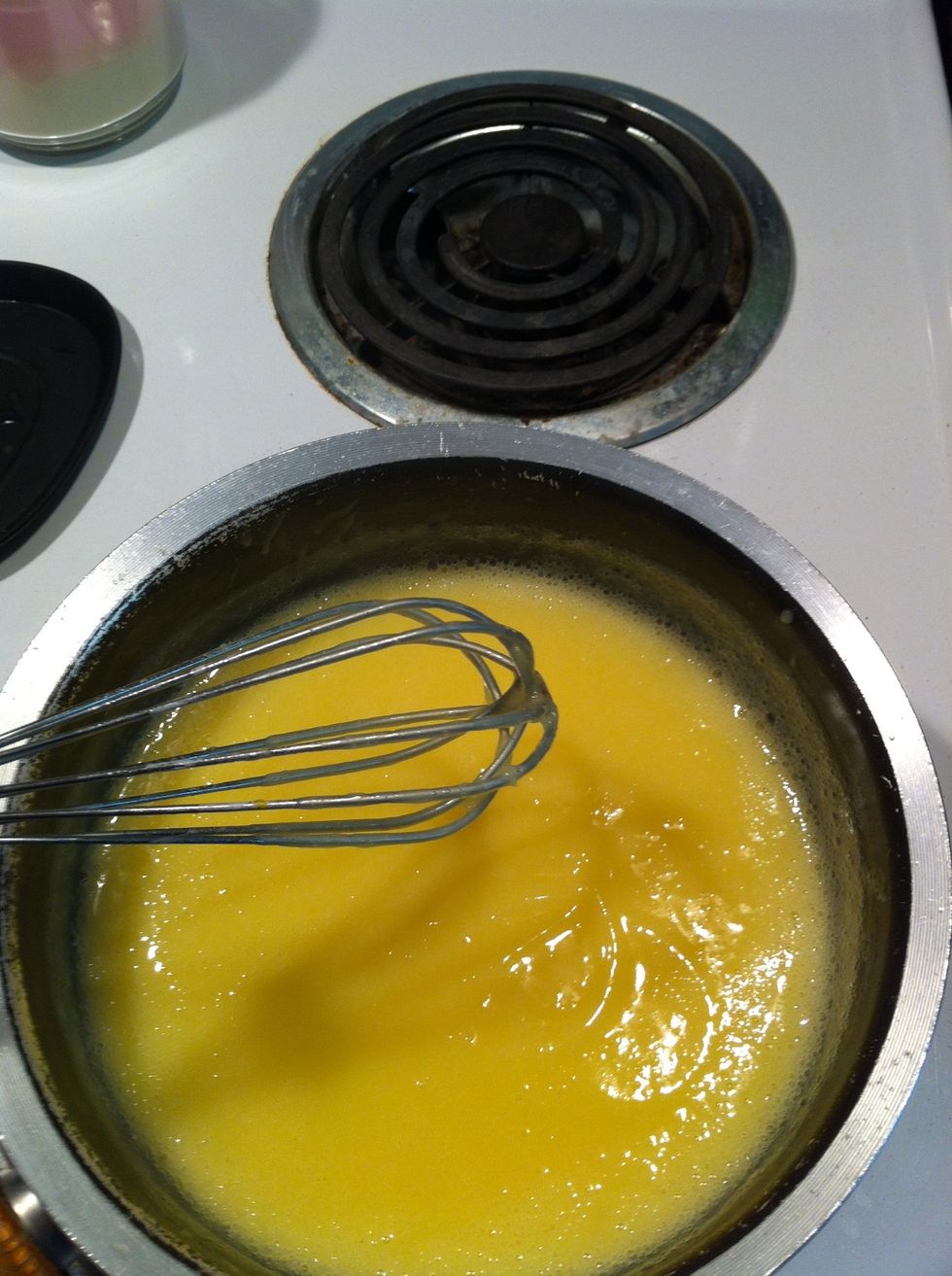 Stir until its thick. If you can see whisk marks in the sauce it's done. Almost an applesauce consistency.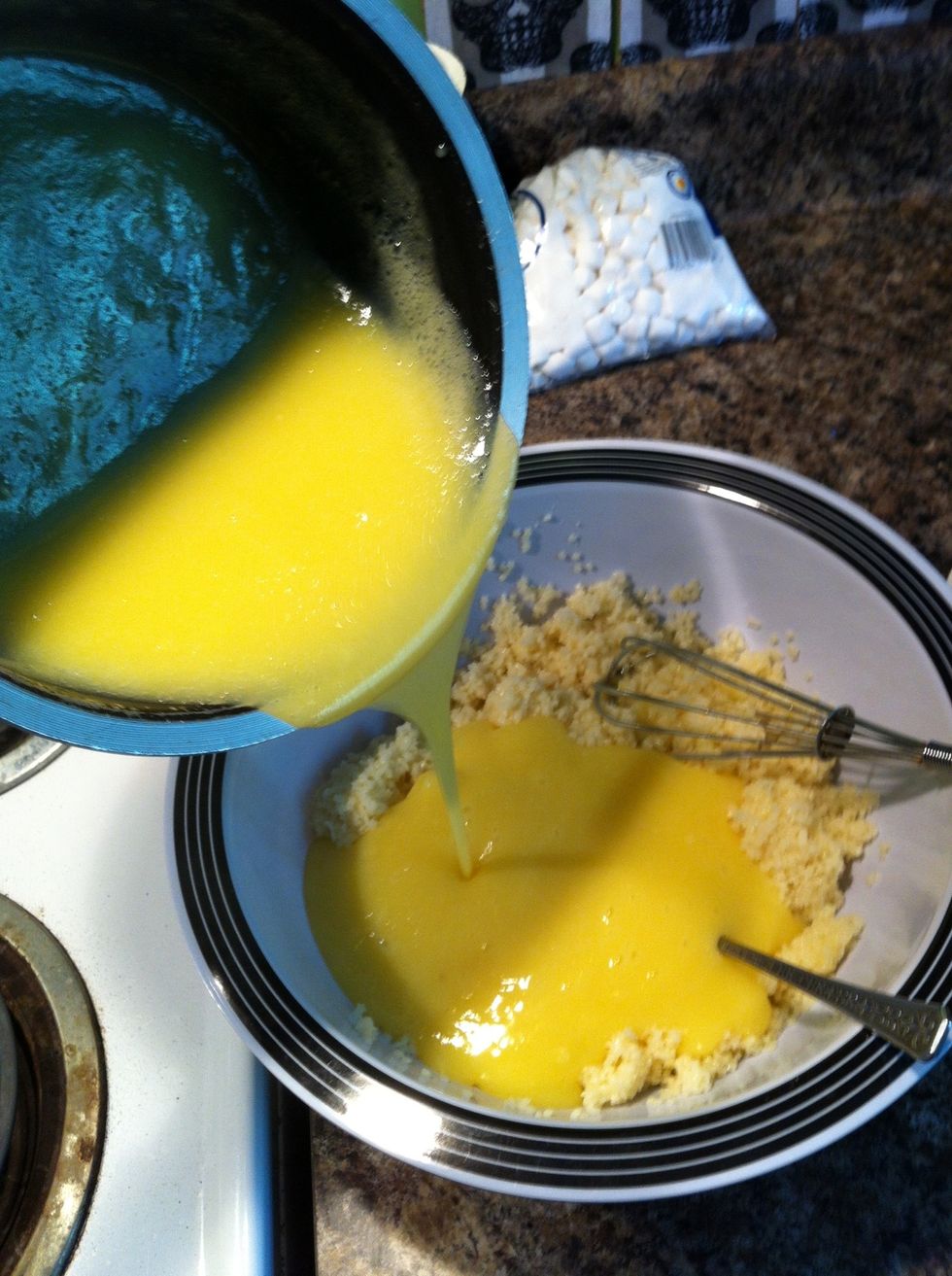 Add sauce to the pasta.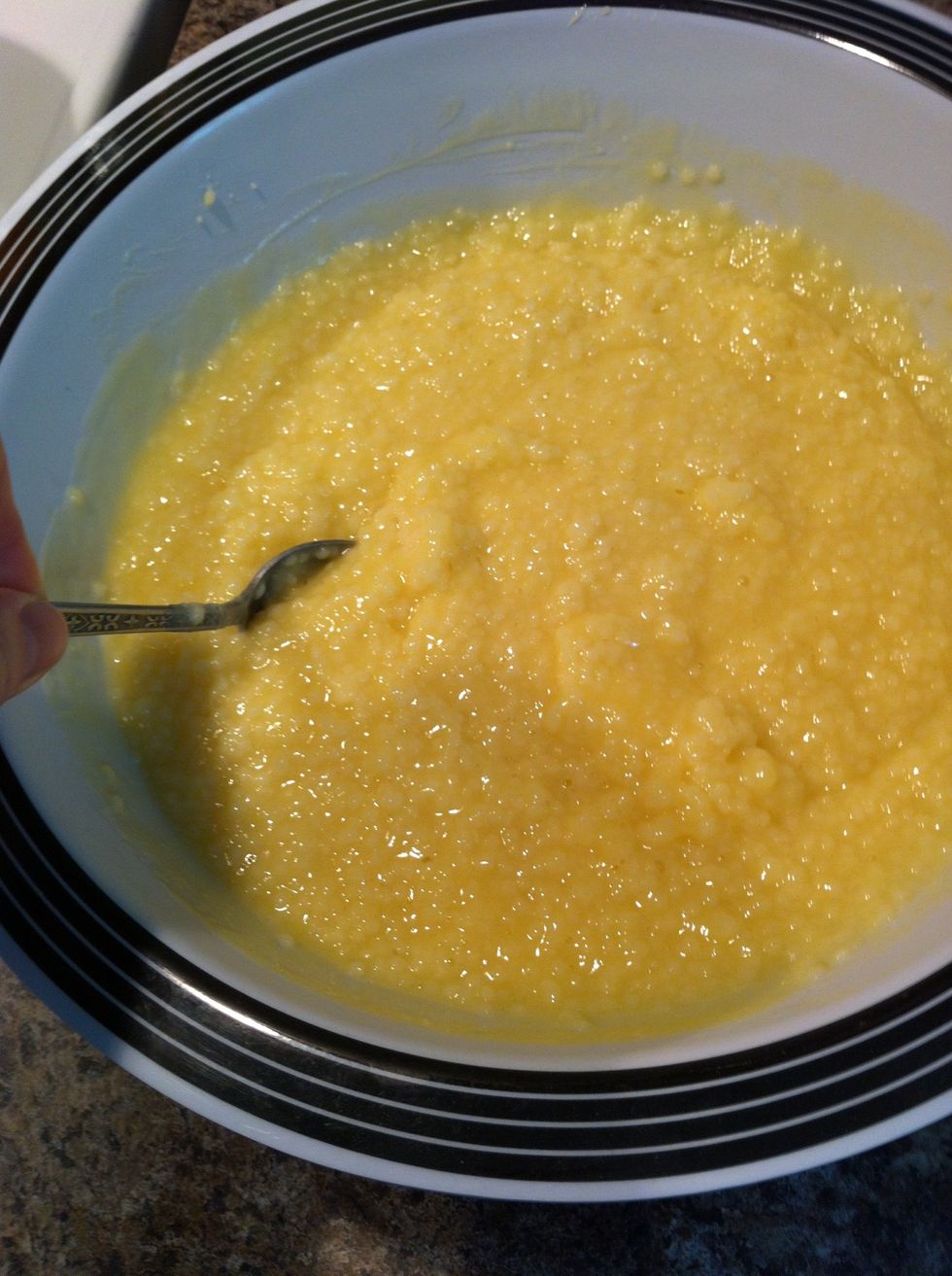 Mix well. Looks like tapioca.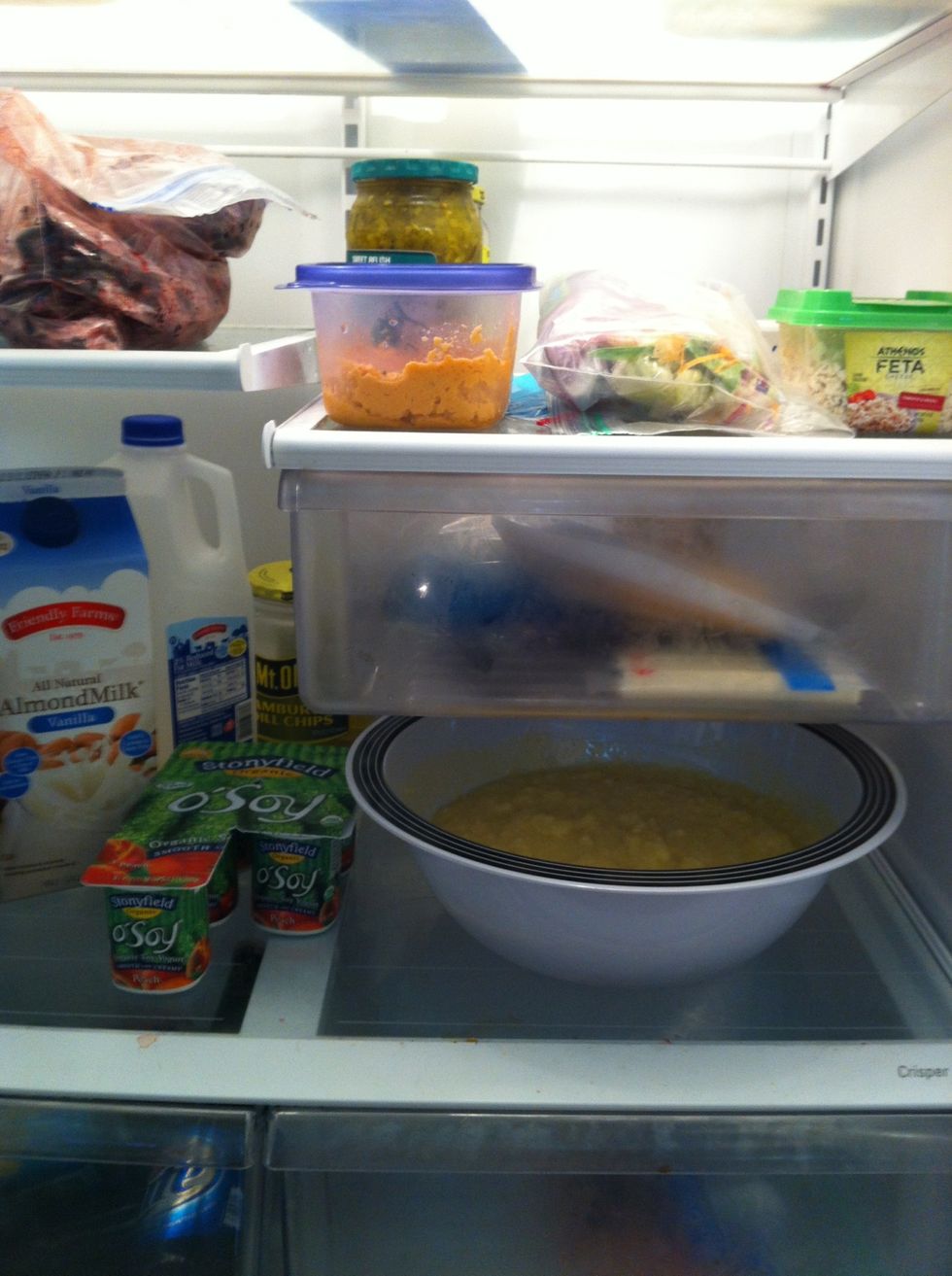 Refrigerate overnight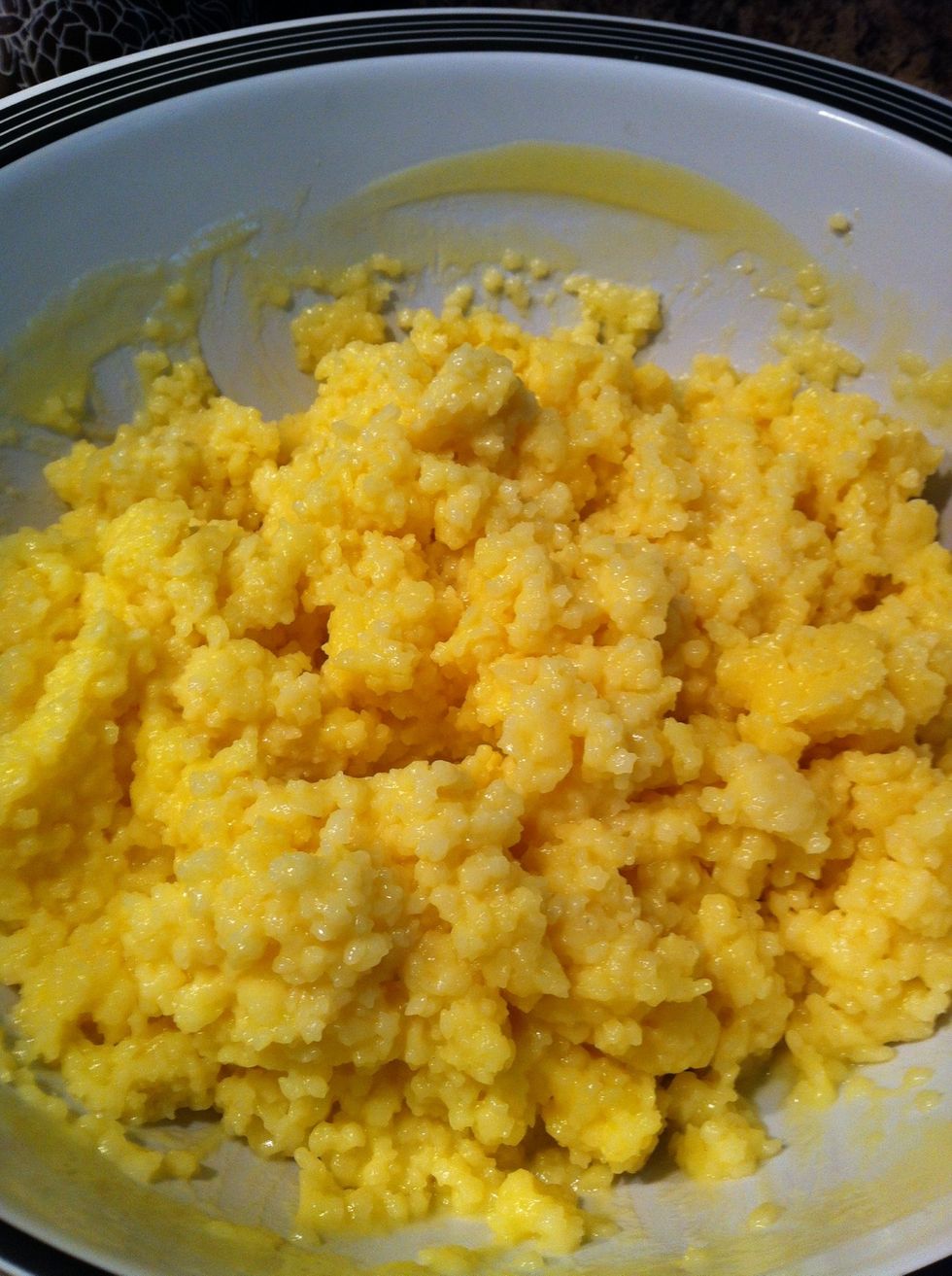 This is what it will look like all stirred up. The pasta has soaked up all the yummy sauce 😃
I like to mix the rest of the items together in the morning. That way by the afternoon the marshmallows are soggy. But once you mix it up it's ready to serve!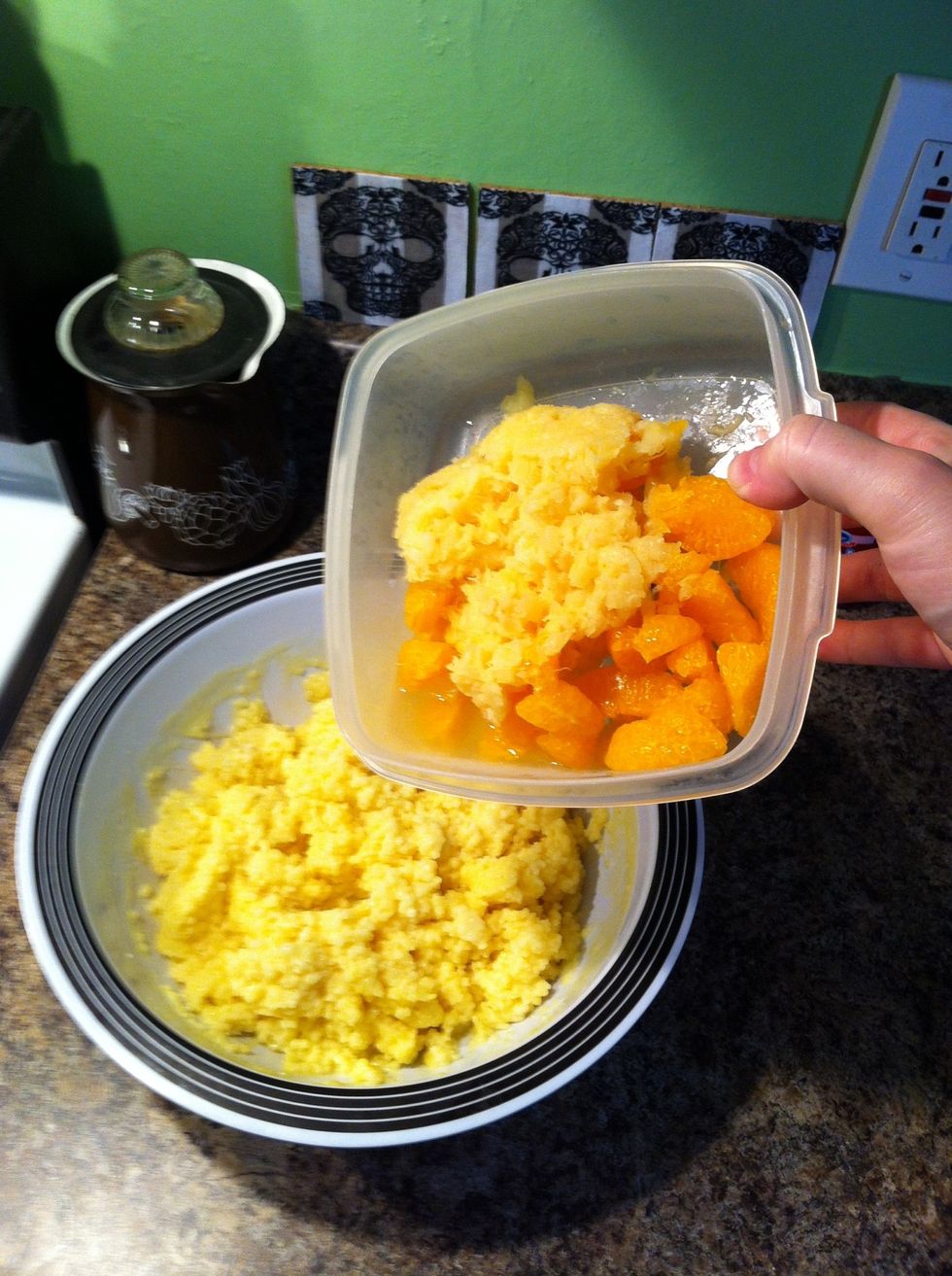 Mix in fruit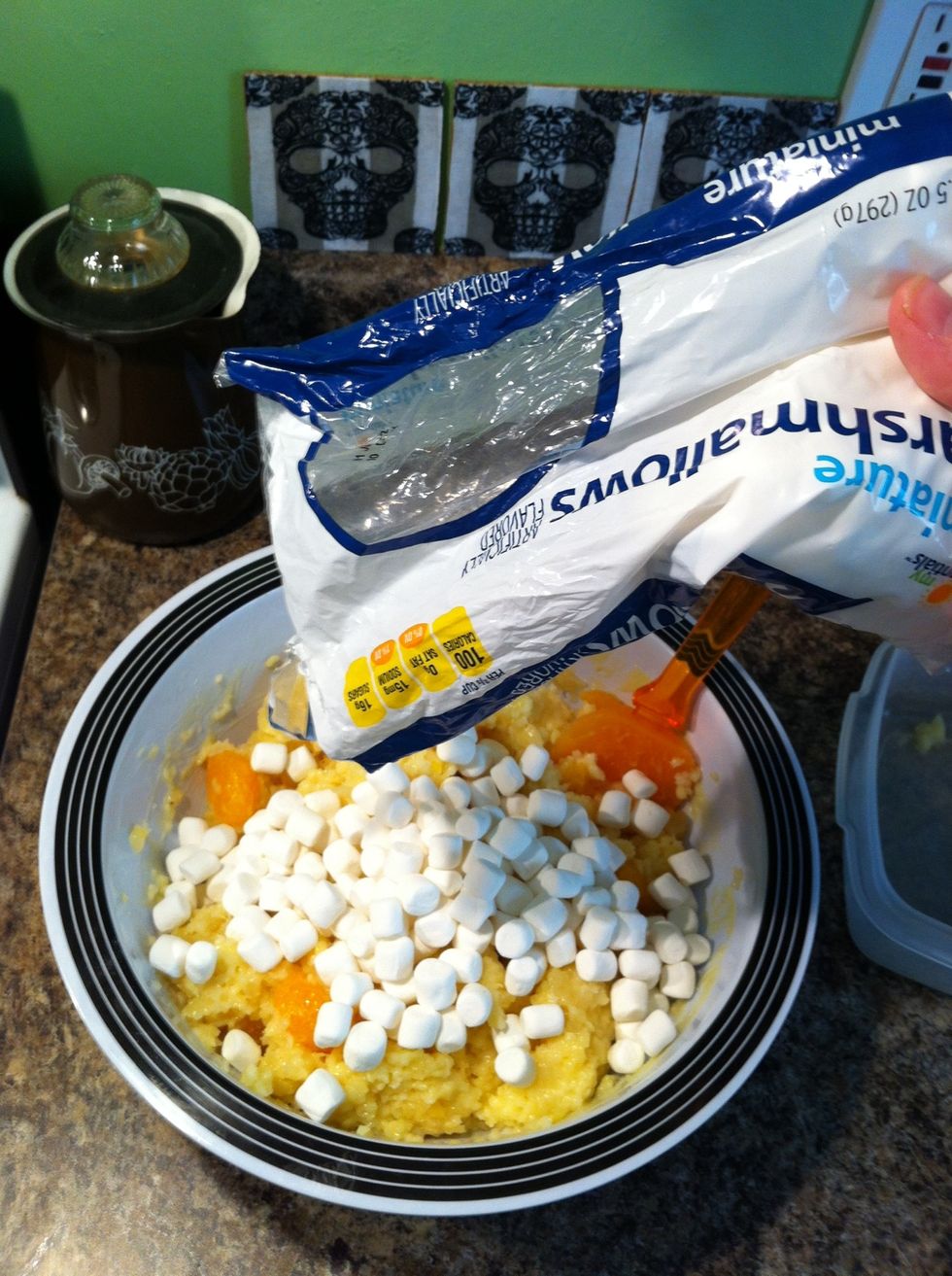 Mix in marshmallows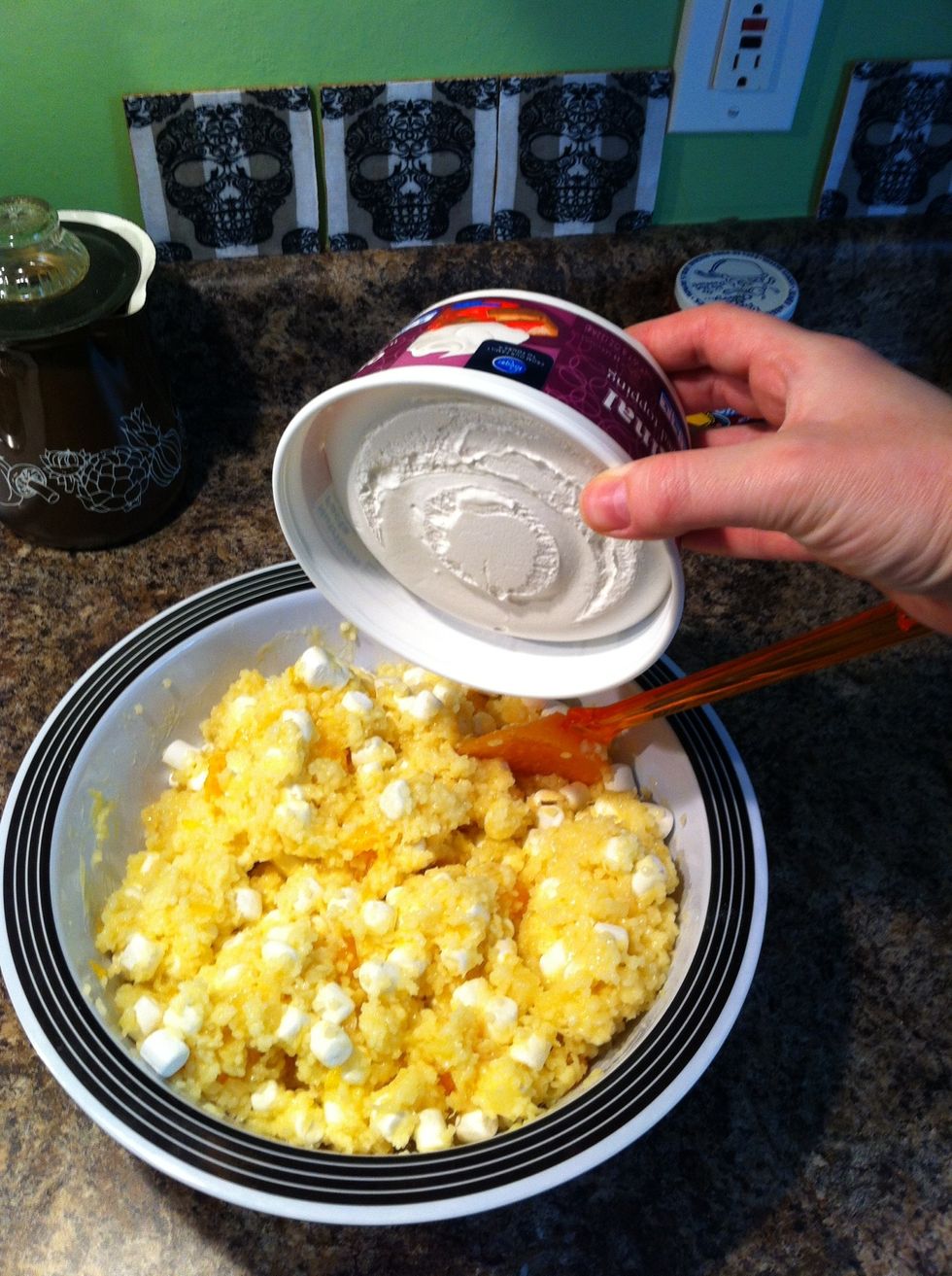 Mix in Cool Whip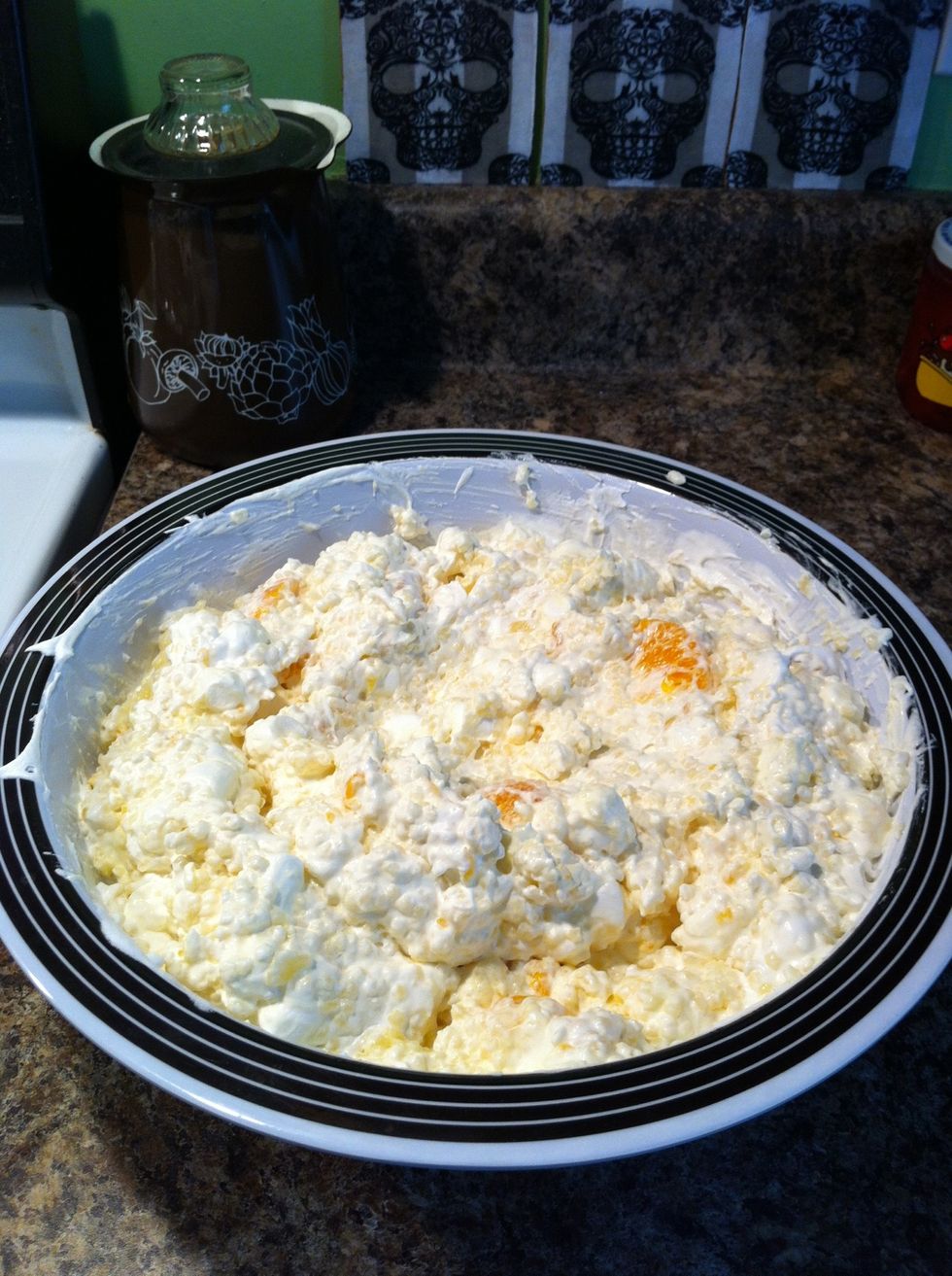 This is why you need a VERY large bowl 😉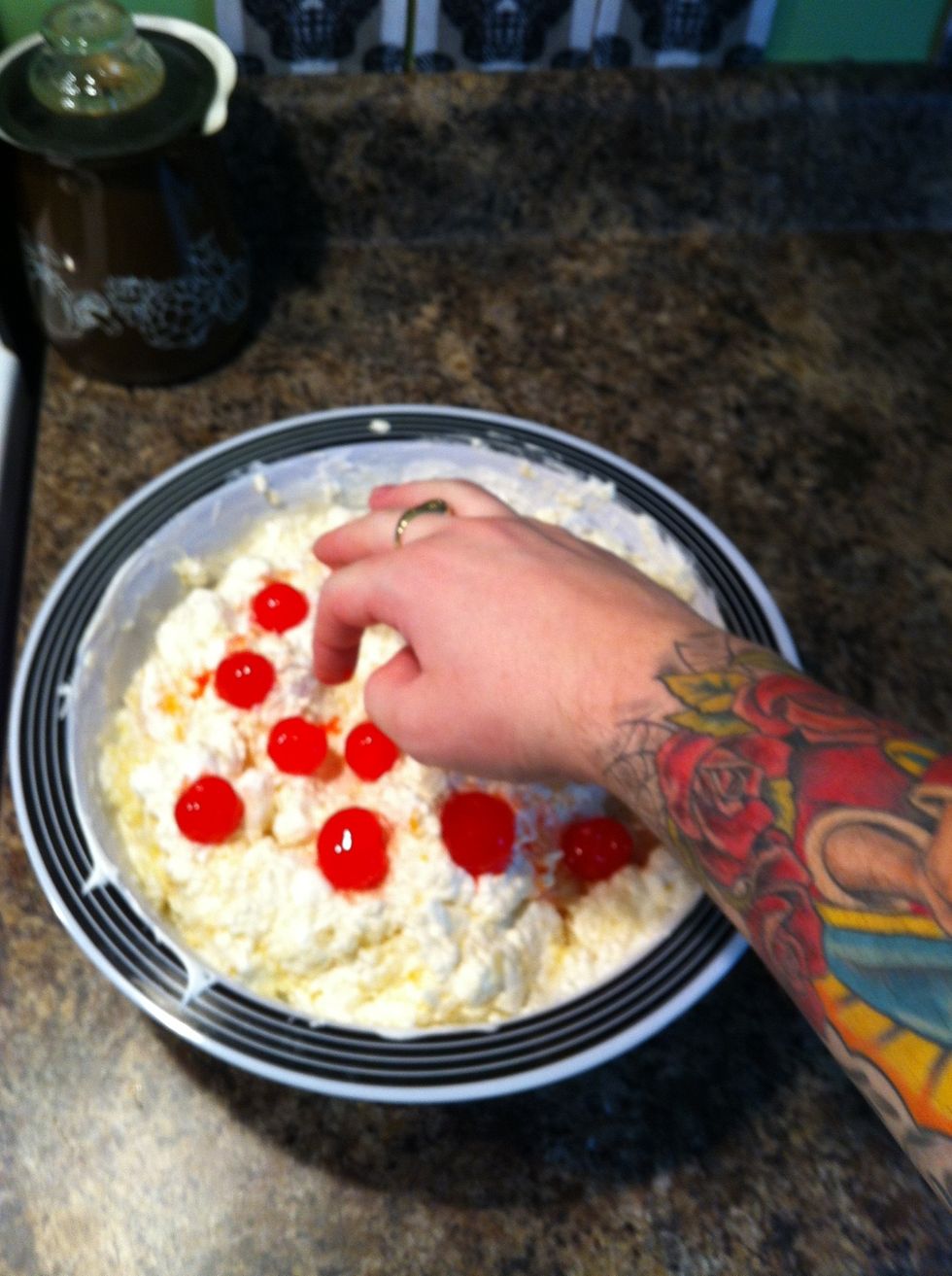 Add cherries to the top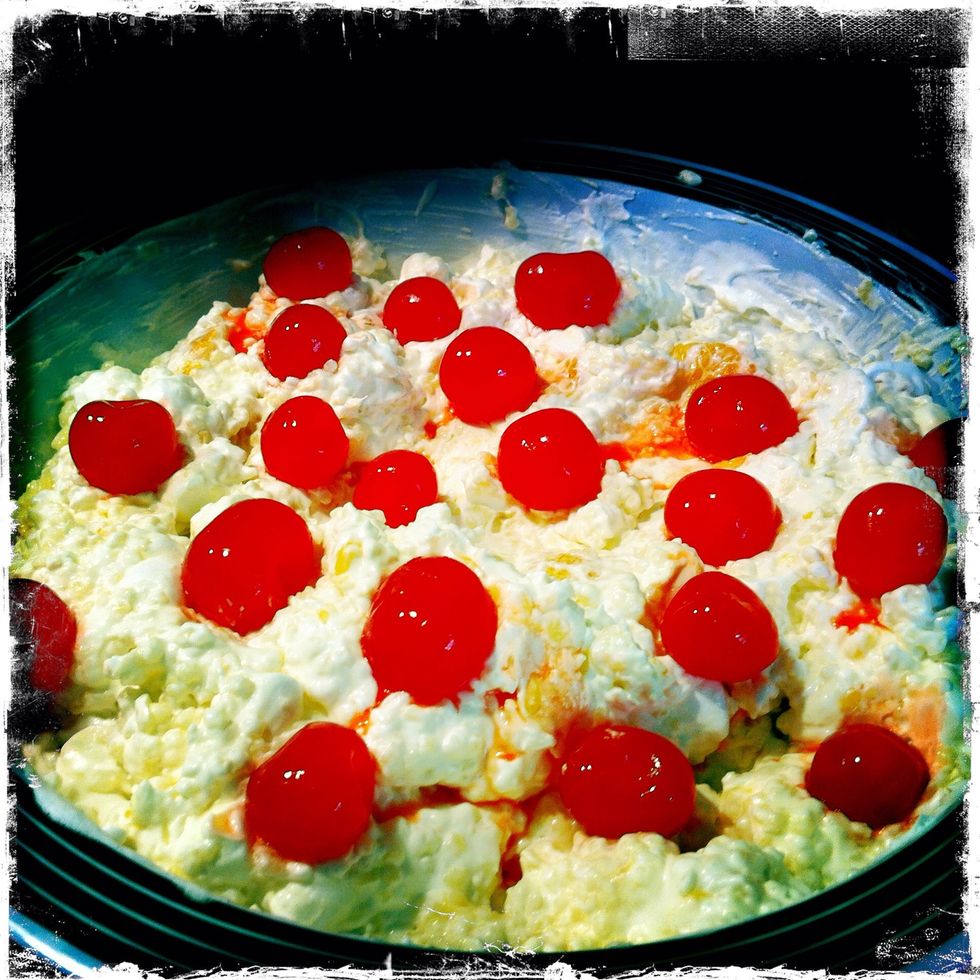 Yum!! It's ready to serve!
1.0c Acini de pepe or pastina pasta
20.0oz Can crushed pineapple
15.0oz Can Mandarin oranges
8.0oz Cool whip (whipped topping) (thawed)
7.0oz Miniature marshmallows
1.0c White sugar
2.0 Eggs (beaten)
0.0tsp Salt
3.0Tbsp All-purpose flour
10.0oz Maraschino cherries (drained)
1.0 VERY large bowl