How to make fruity panna cotta with strawberry compote
another idea for panna cotta toppings
11
In a medium saucepan, medium heat, add in 2 cups of cooking cream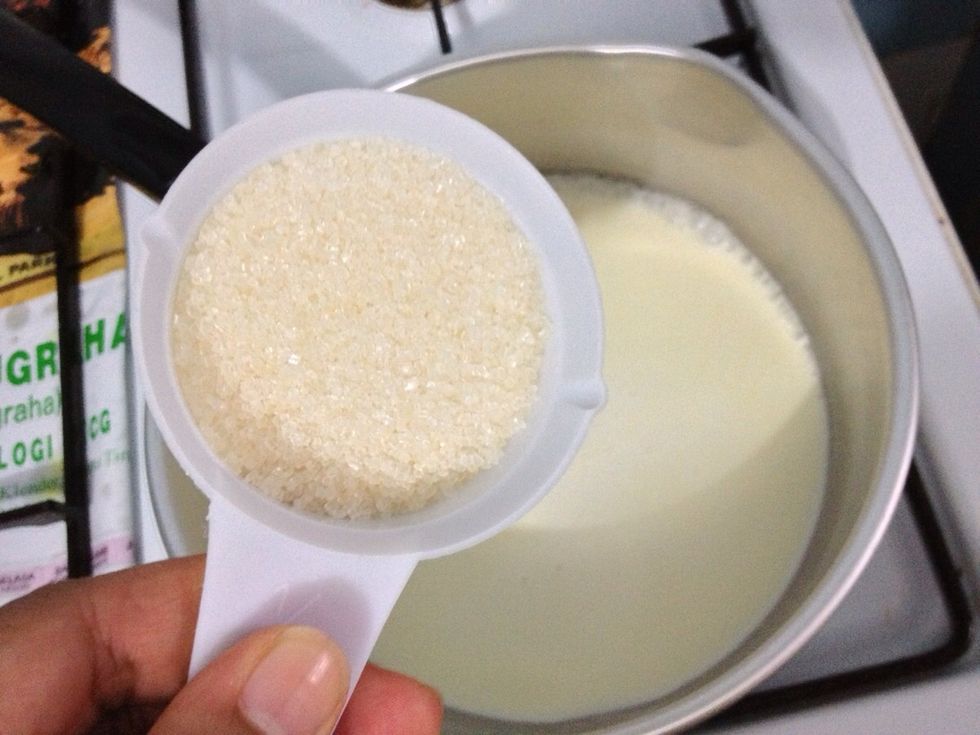 Add in 3/4 cup of granulated sugar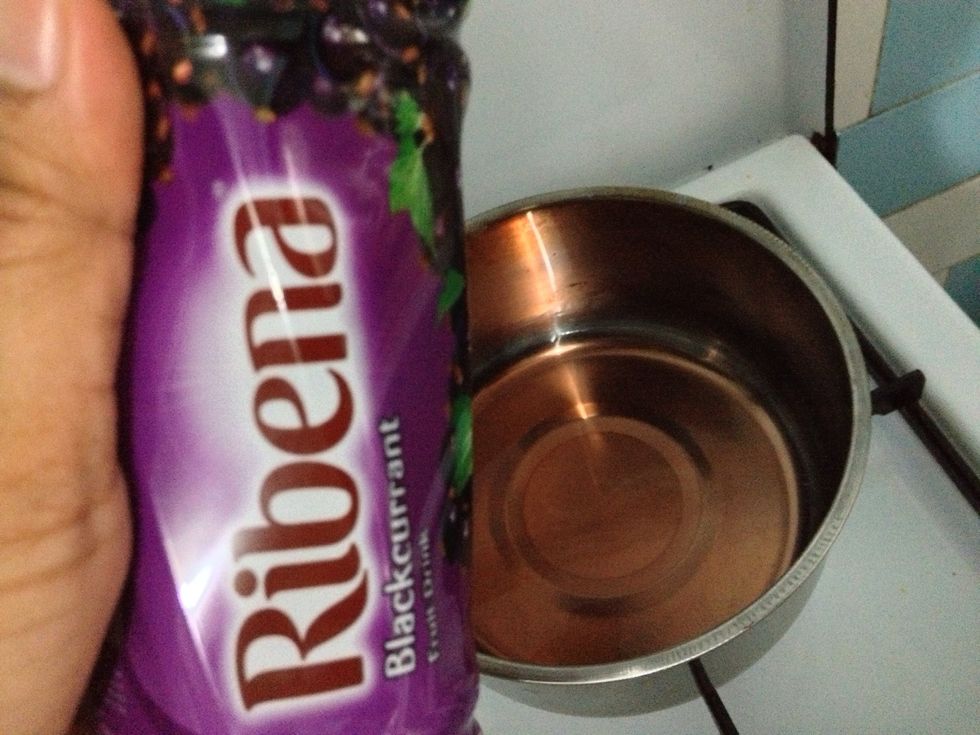 In a separate small saucepan, heat 1/4 cup of fruit juice :) yups still using the ribena blackcurrant. When it's almost boil, remove from heat and prepare 1,5 tbsp if powder gelatin in a separate bowl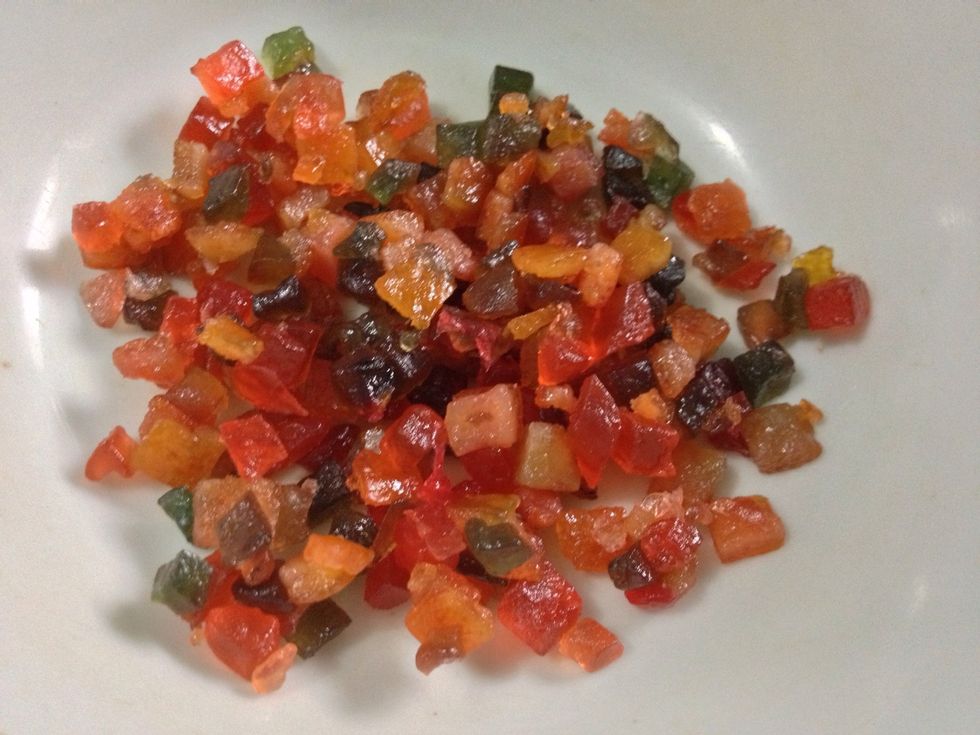 Diced your red and green cherries, and also diced the candied orange peel.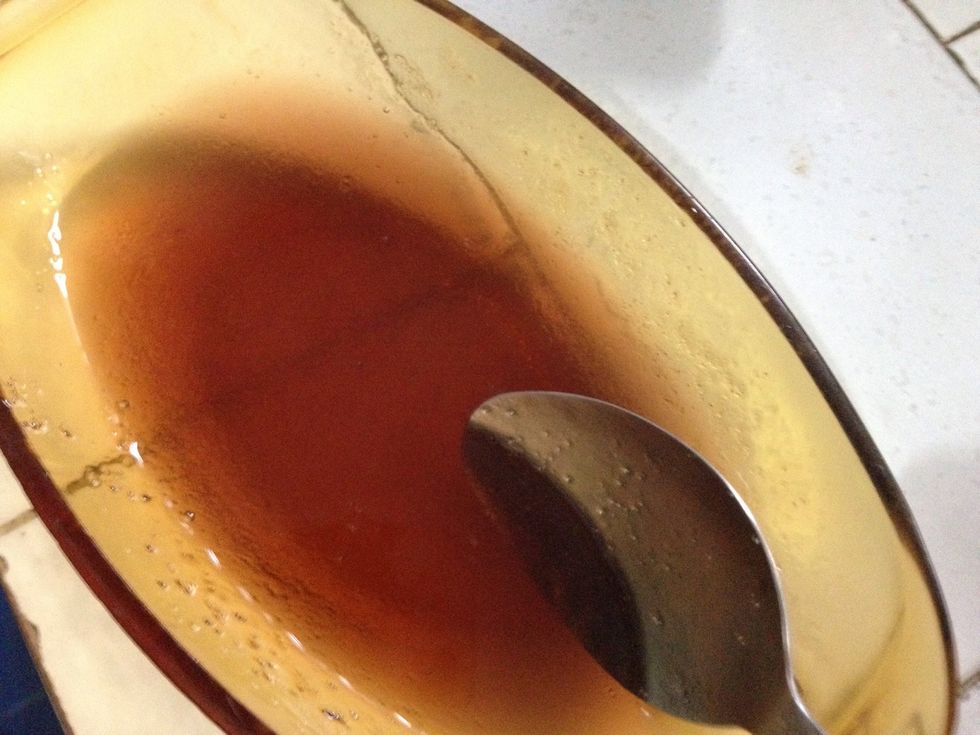 Dissolve 1,5 tbsp of powder gelatin with 1/4 cup of hot juice. Constantly stirring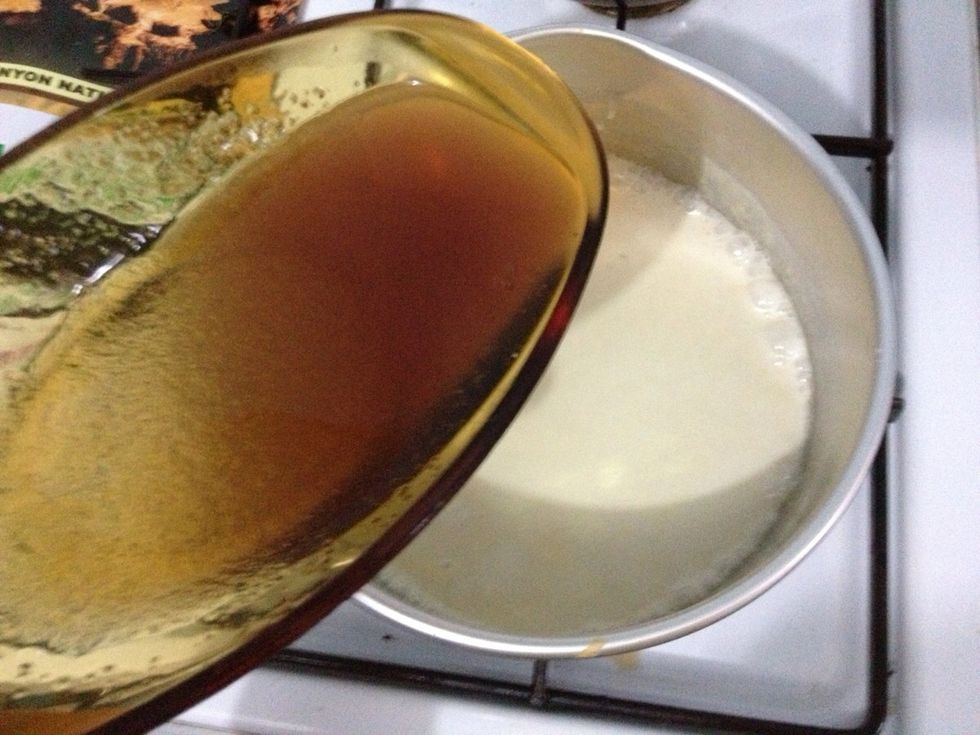 When the cream mixture almost reaches to a boil, add in the juice and gelatin mixture. Stirring constantly. Remove from heat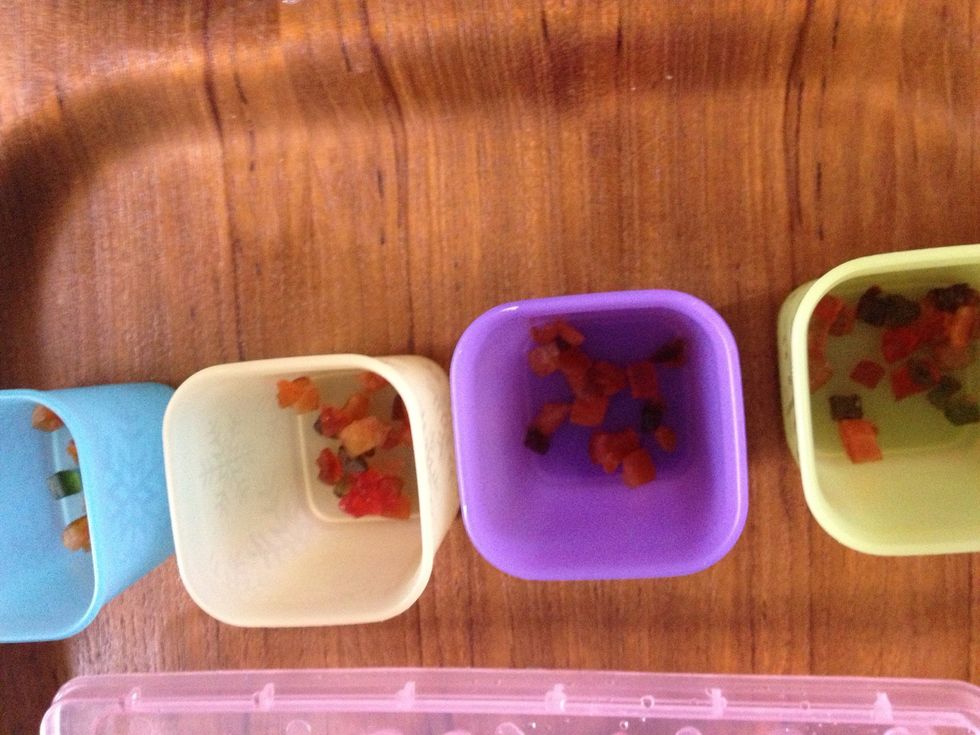 Put the diced cherries and candied orange peel in yhe bottom of your molds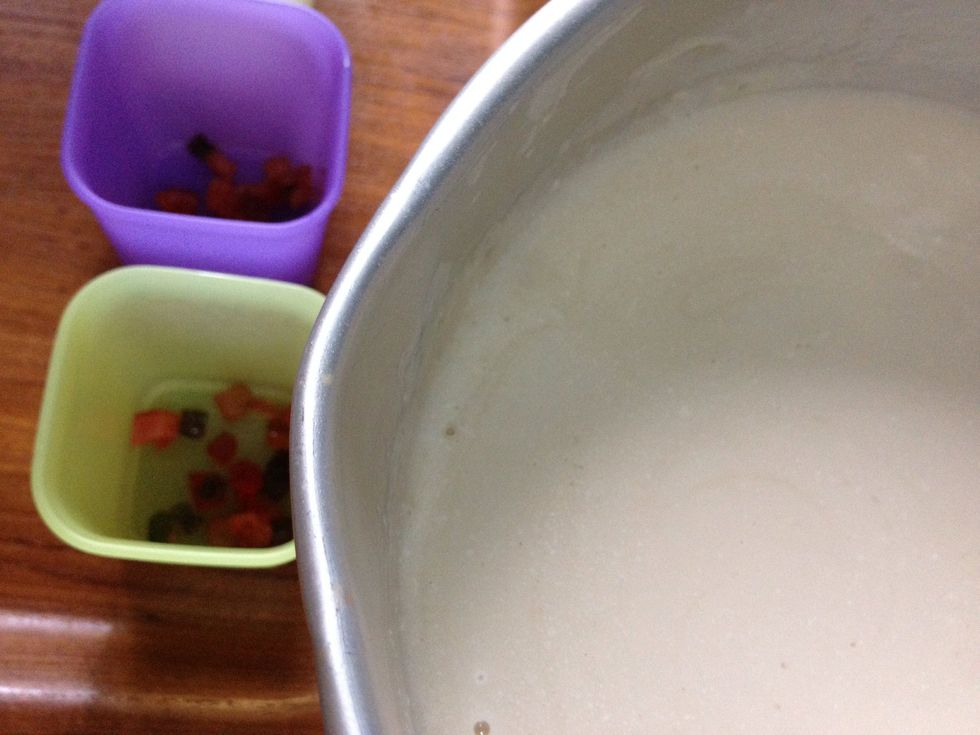 Pour in the cream and gelatin mixture to the molds. Wait for 30 mnts and put in the fridge for few hours to let the gelatin settle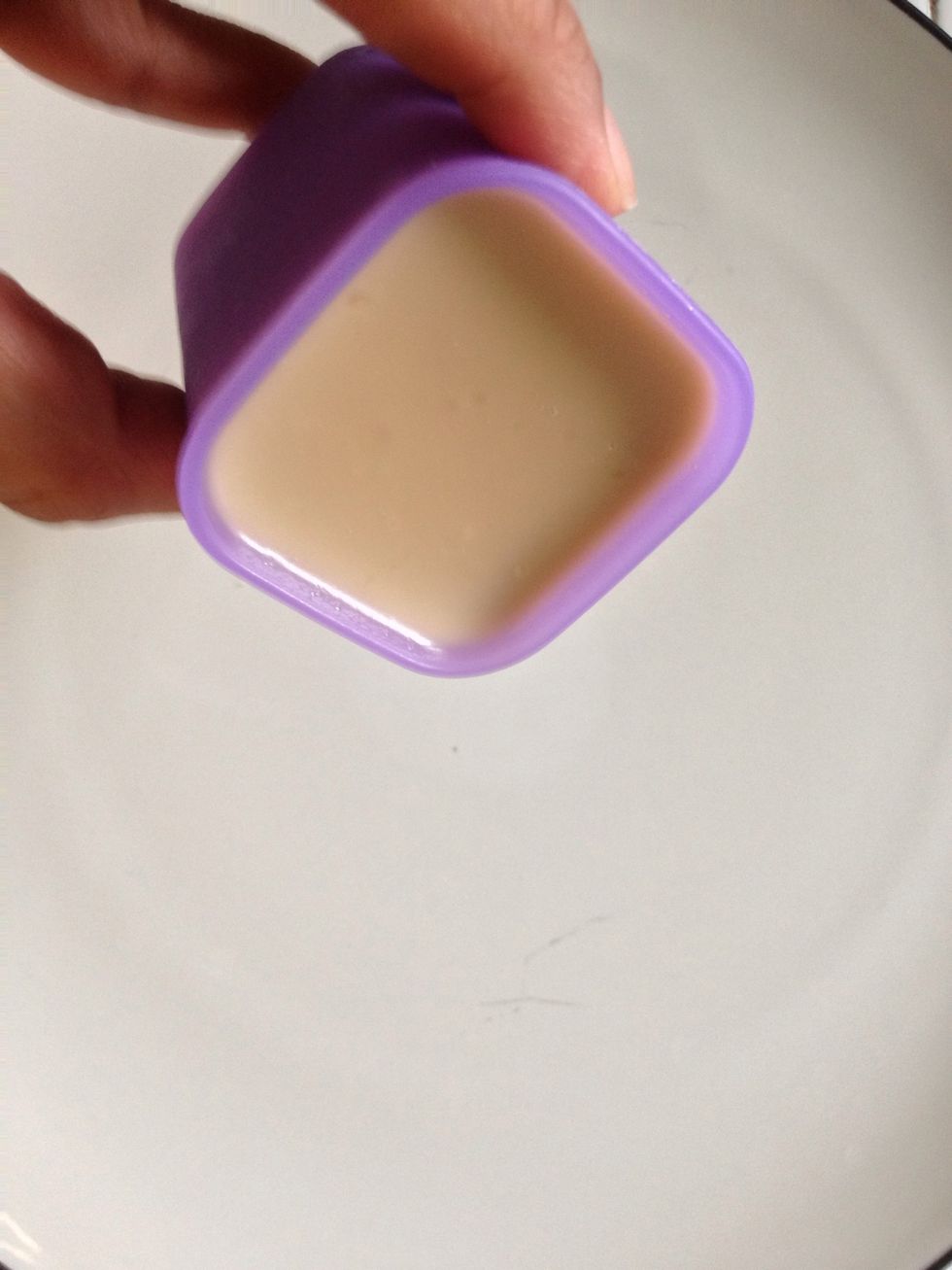 To release the panna cotta, run a thin knife inside the mold. Tap to release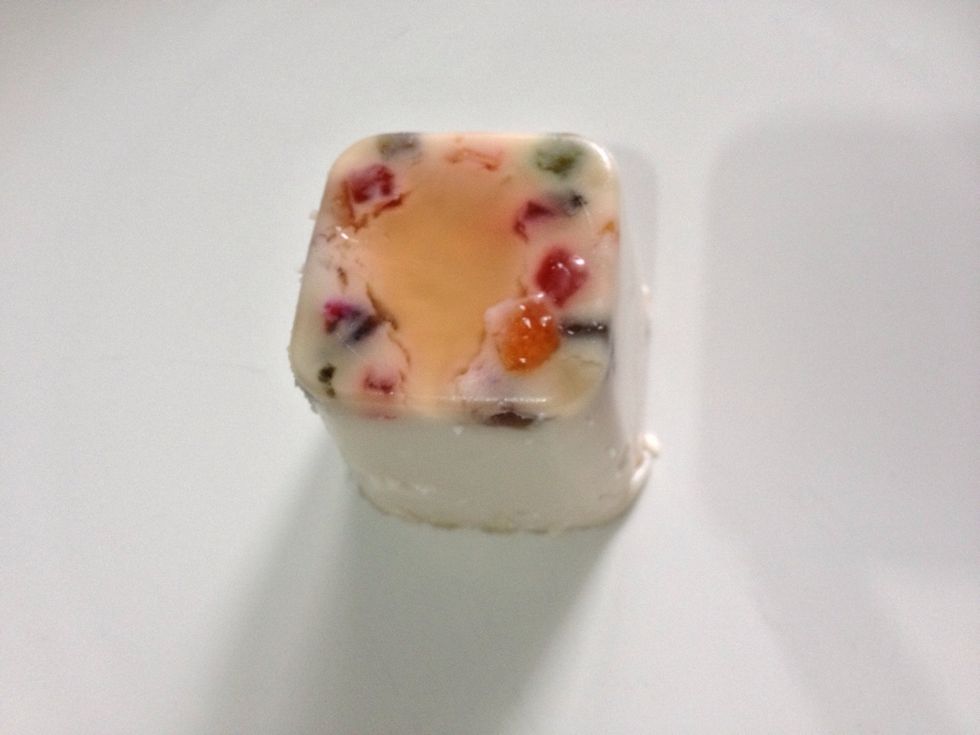 Beautiful looking panna cotta :) you can have it right away, or wait until your fruit compote is done. Dont worry, only take minutes to make it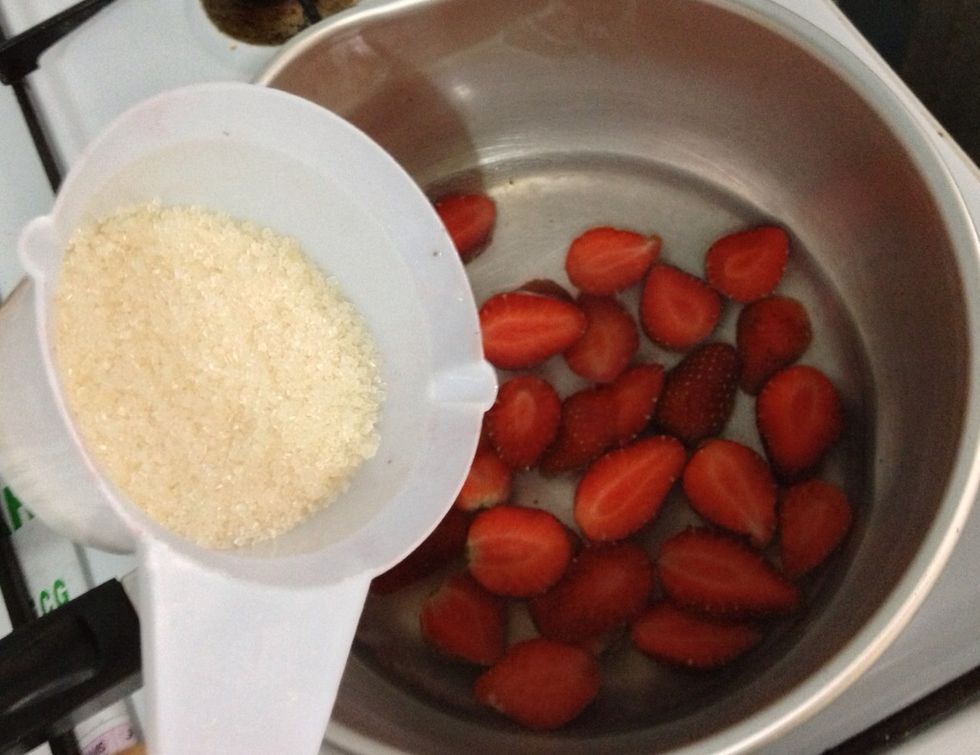 To make your strawberry compote, in a medium saucepan, add in 1 cup of water, 1 cup of fresh strawberries (cut in slices) and 1/2 cup of sugar. Let it simmer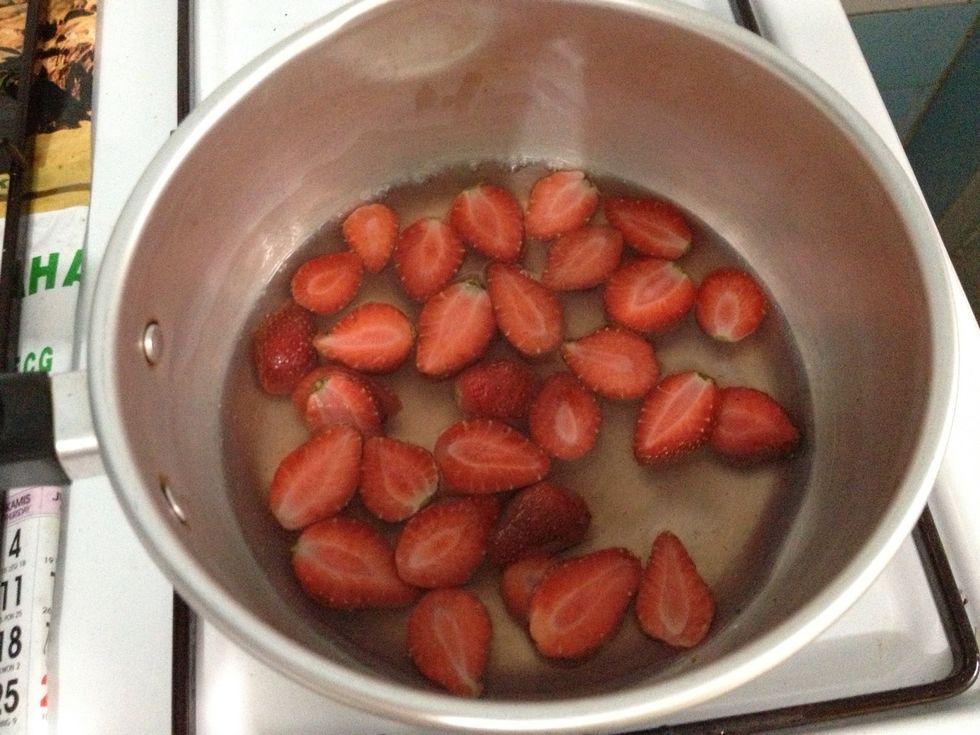 At the beginning, it will look like this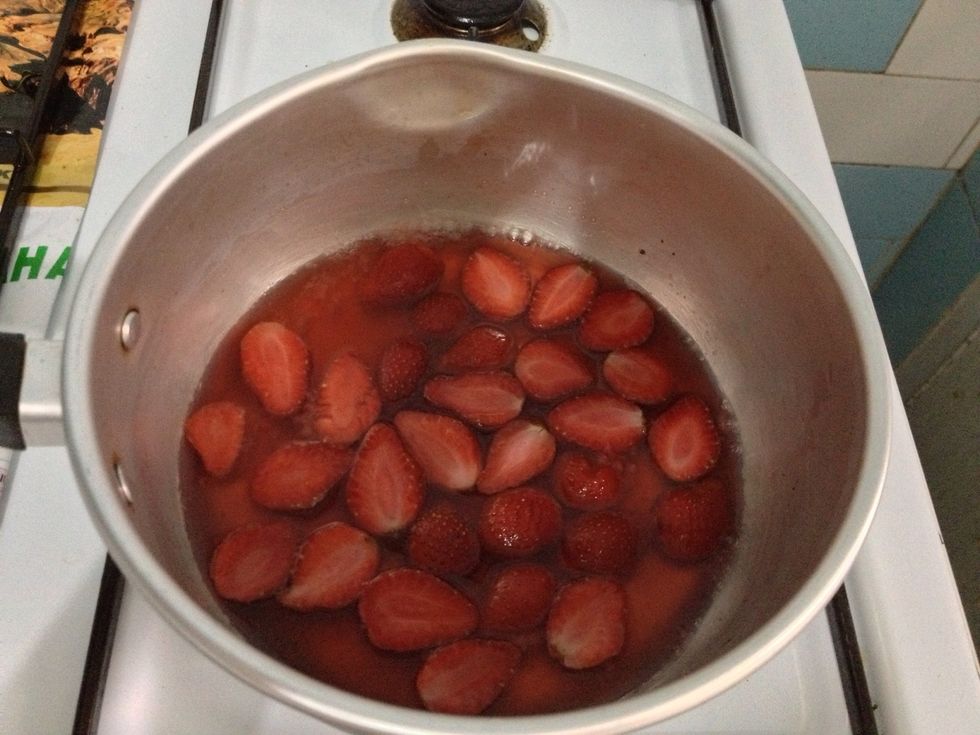 Slow but sure :) the water will turns red. When it is almost to a boil, prepare 1/2 tbsp of cornstarch and dissolve with 1/2 cup of water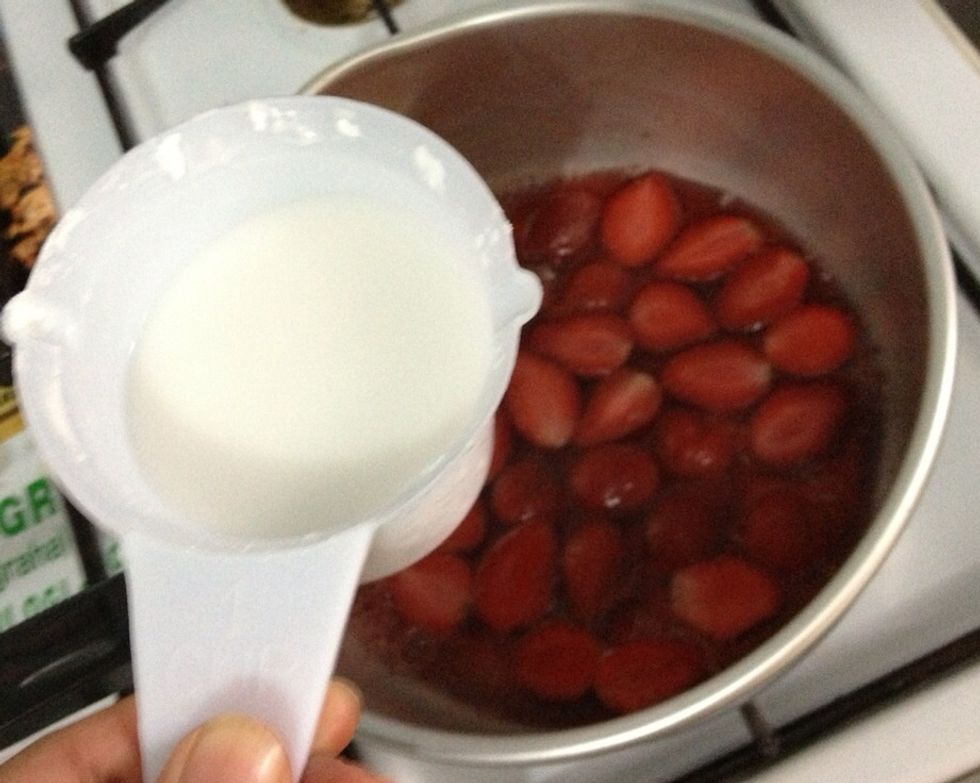 Add in the cornstarch mixture into the strawberry and sugar mixture. Stirring constantly, bring to a boil and remove from heat
The strawberry compote is ready :) wait for 15-20 minutes then we're ready for assembling
Drizzled the strawberry compote all over the panna cotta and add some grated choco :) hope you like it. Enjoy
2.0c cooking cream
100.0ml fruit juice
1.0c fresh strawberry
1.0c water
1/2Tbsp cornstarch
diced red and green cherries
diced candied orange peel
grated dark chocolate
Putri Lah
a foodperiment and a foodventorous, an Orca lover and a simple person who enjoys cozy places, good music and good books.