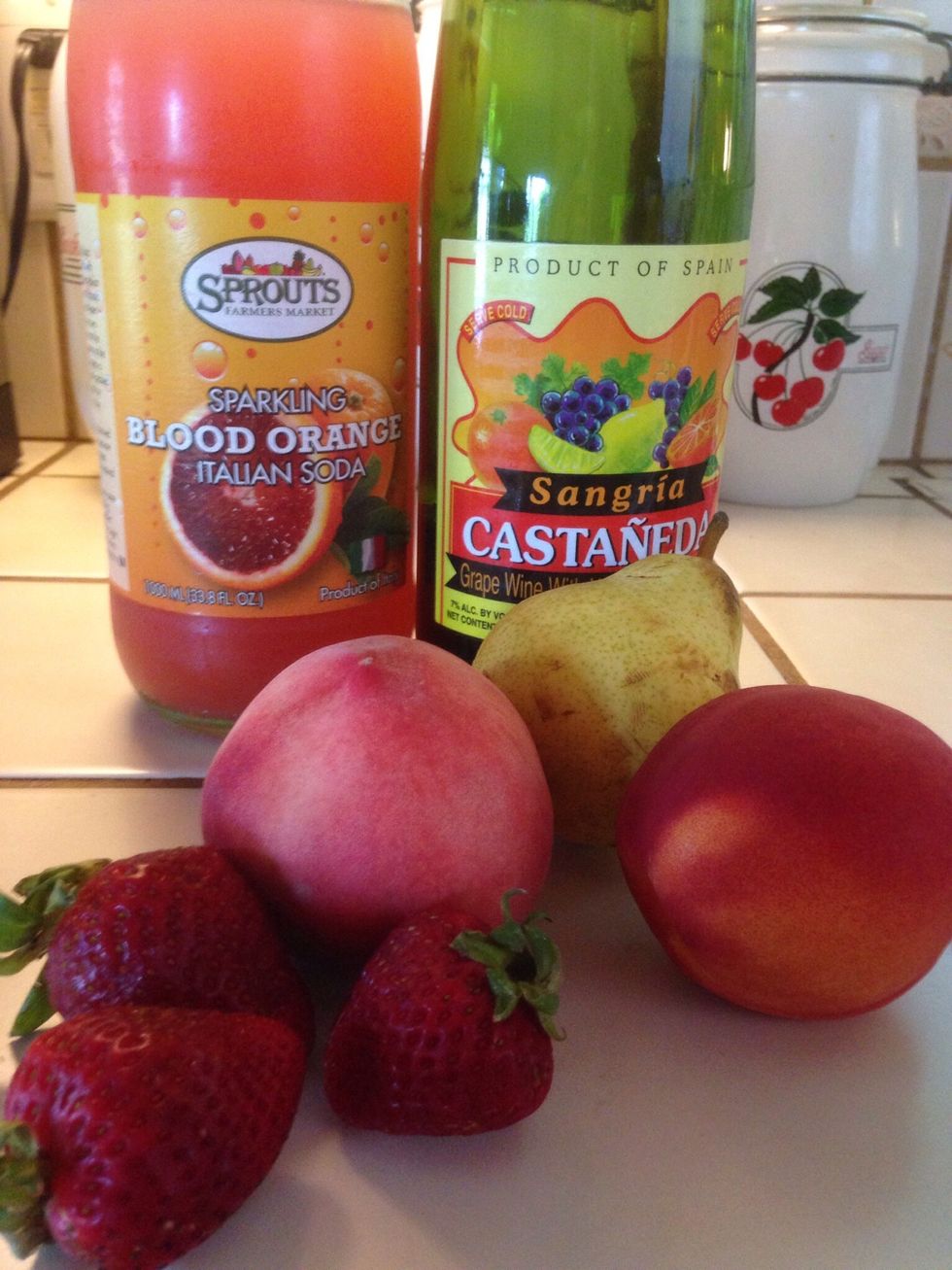 Gather supplies.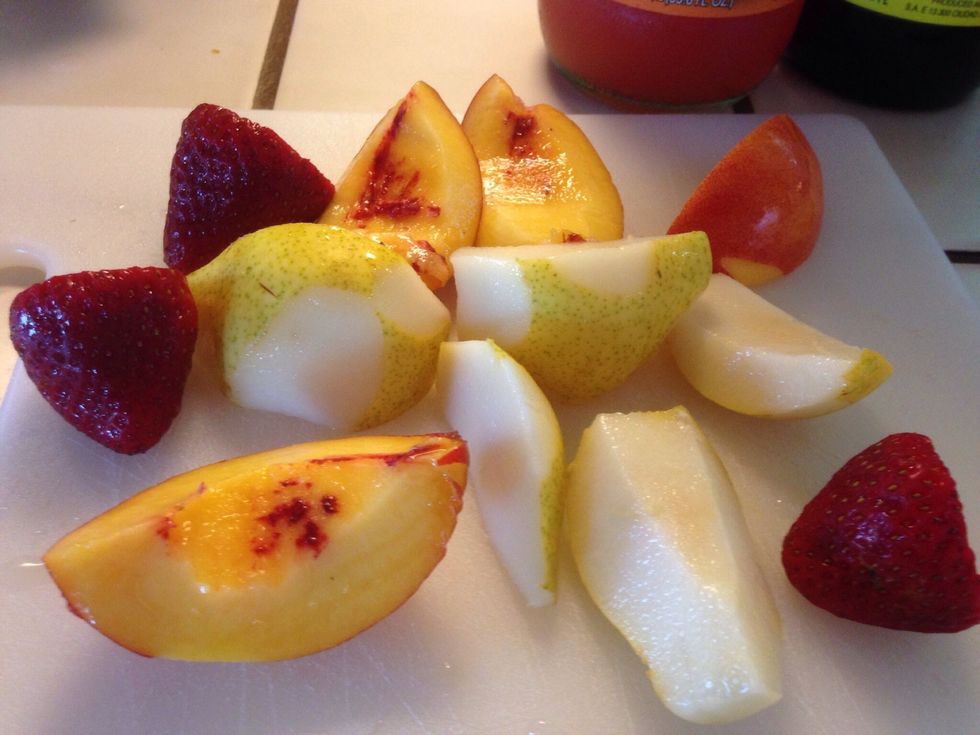 Clean & slice fruit, cutting off any bruised or bad spots.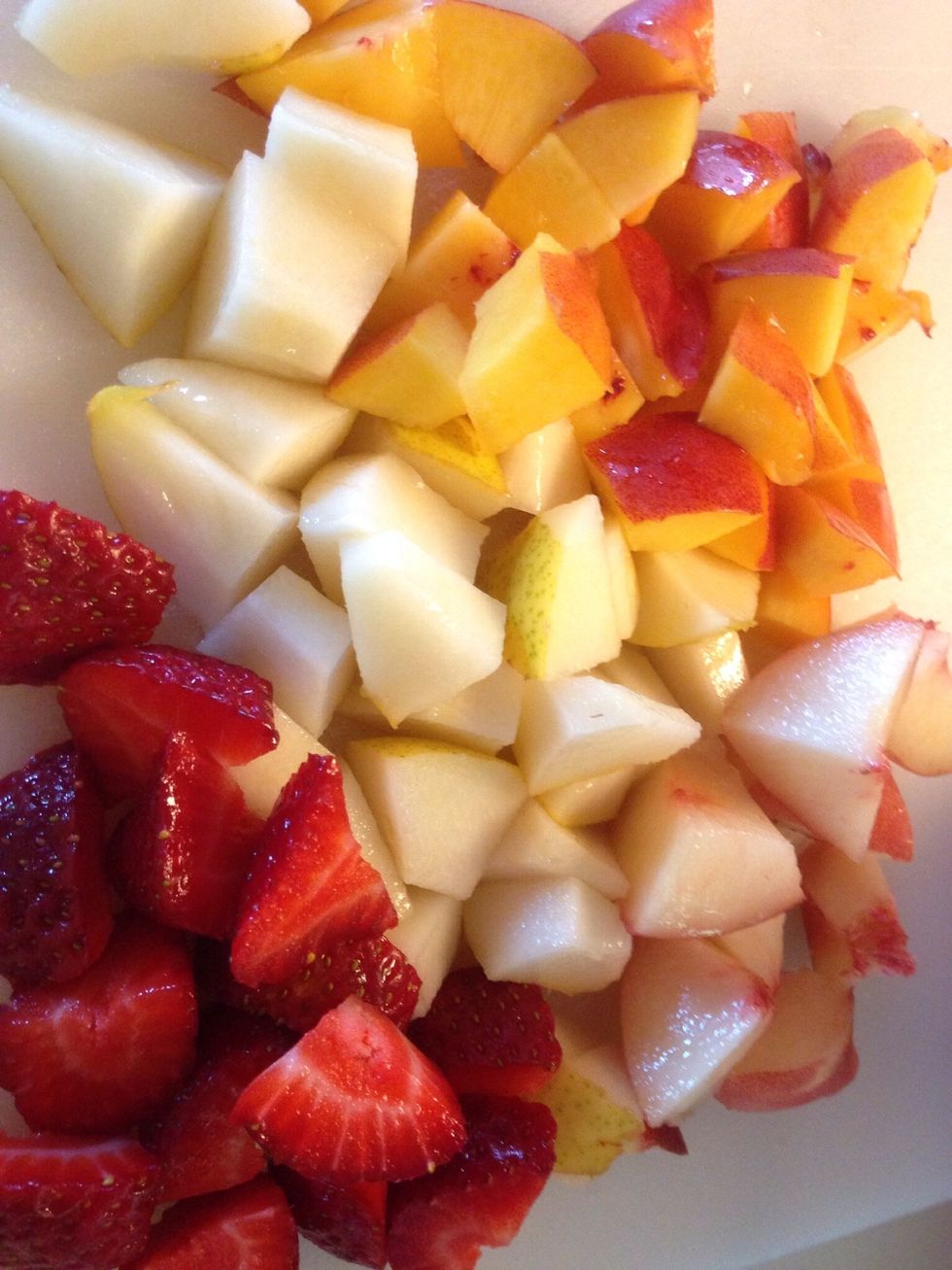 Chop fruit into smaller bite size pieces.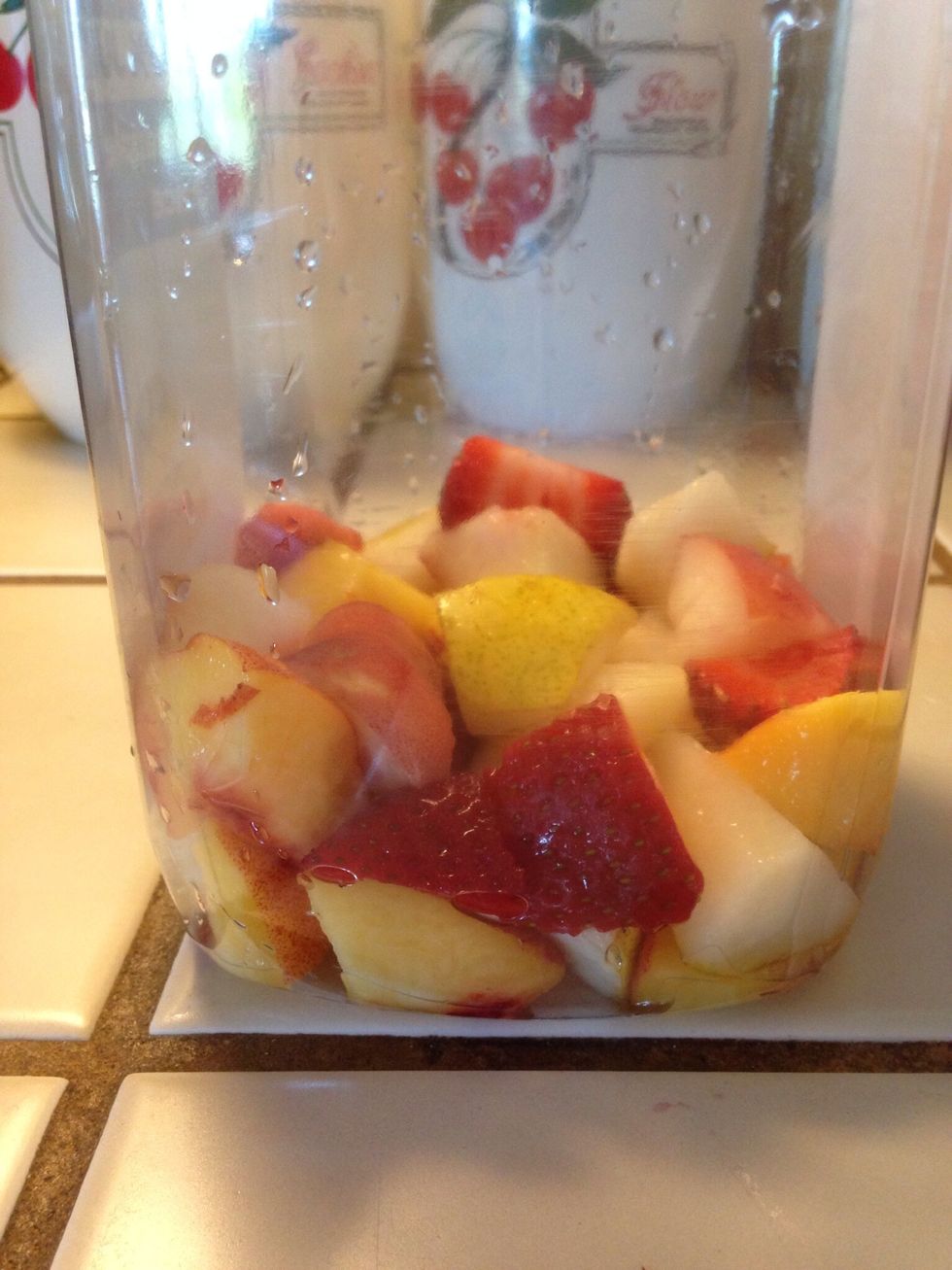 Dump fruit into a bottle/jar with lid.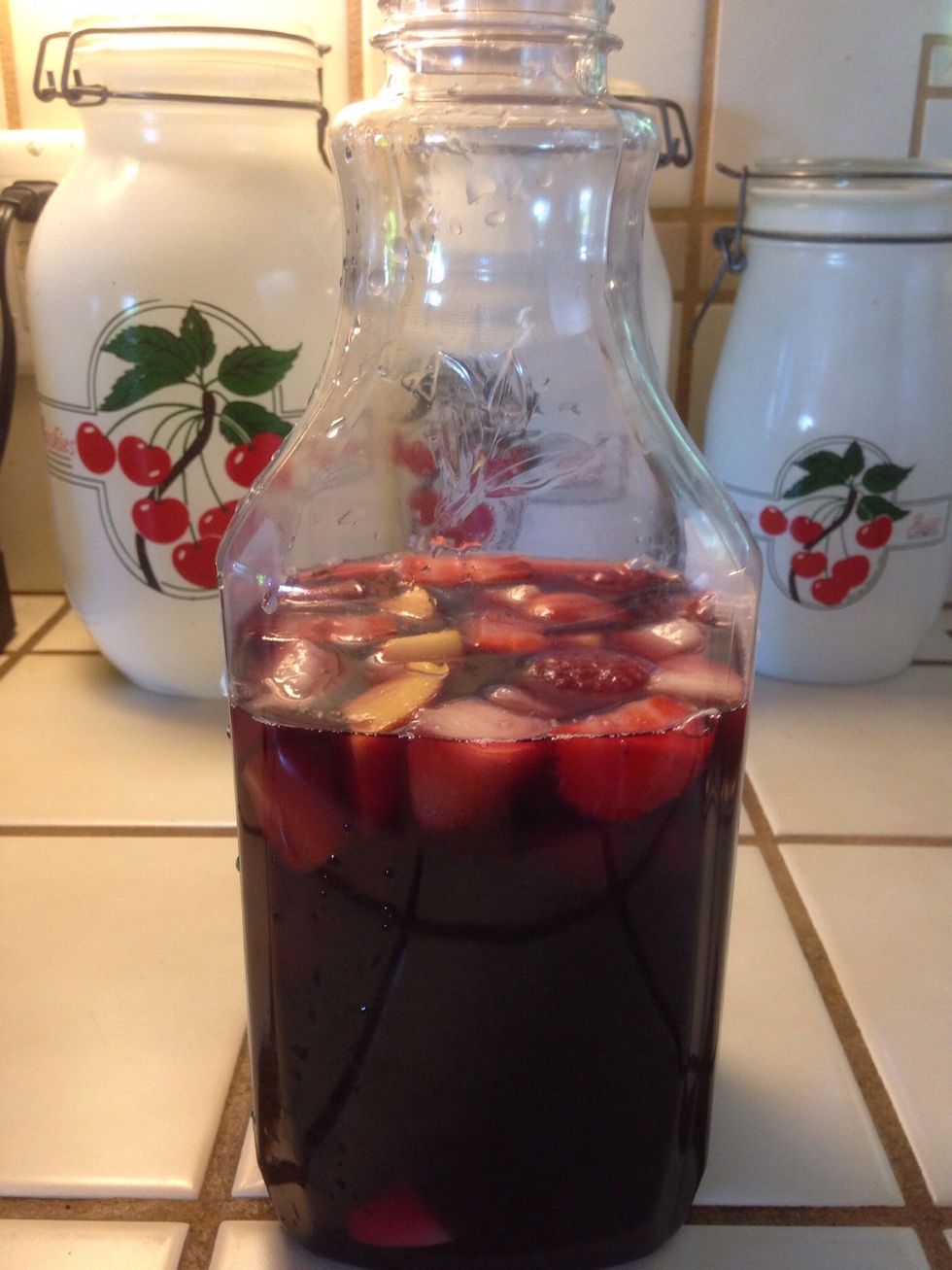 Pour sangria into bottle. Let sit for at least a few hours to overnight to let the fruit flavors blend.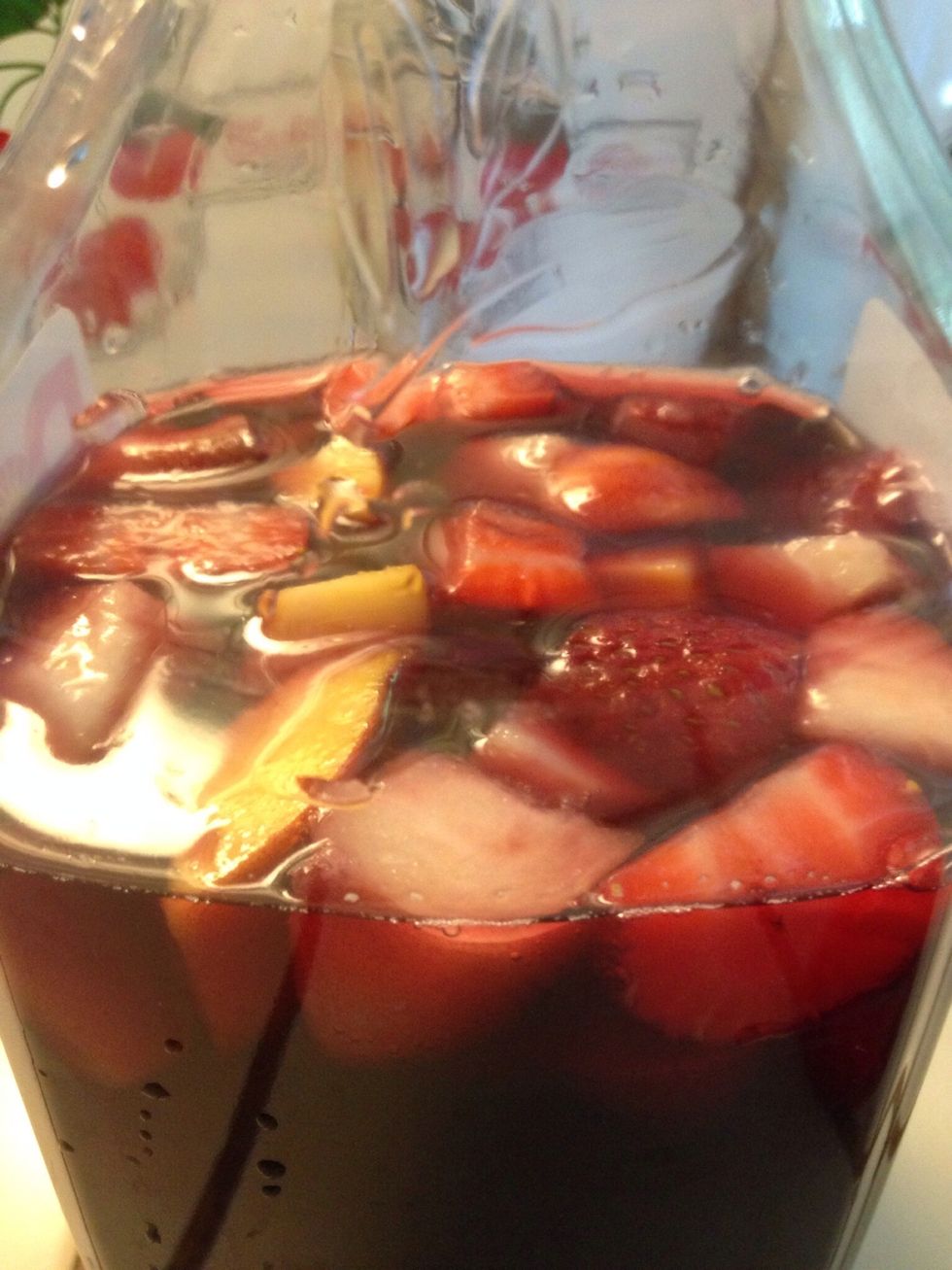 Add the blood orange soda when you are ready to serve.
Refreshing, fruity drink, just add ice.
Bottle of Sangria
Bottle of Blood Orange Italian soda
Assorted fruit of choice