Shred or chop (to your desired texture) the cabbage, broccoli, sprouts, apple and pineapple.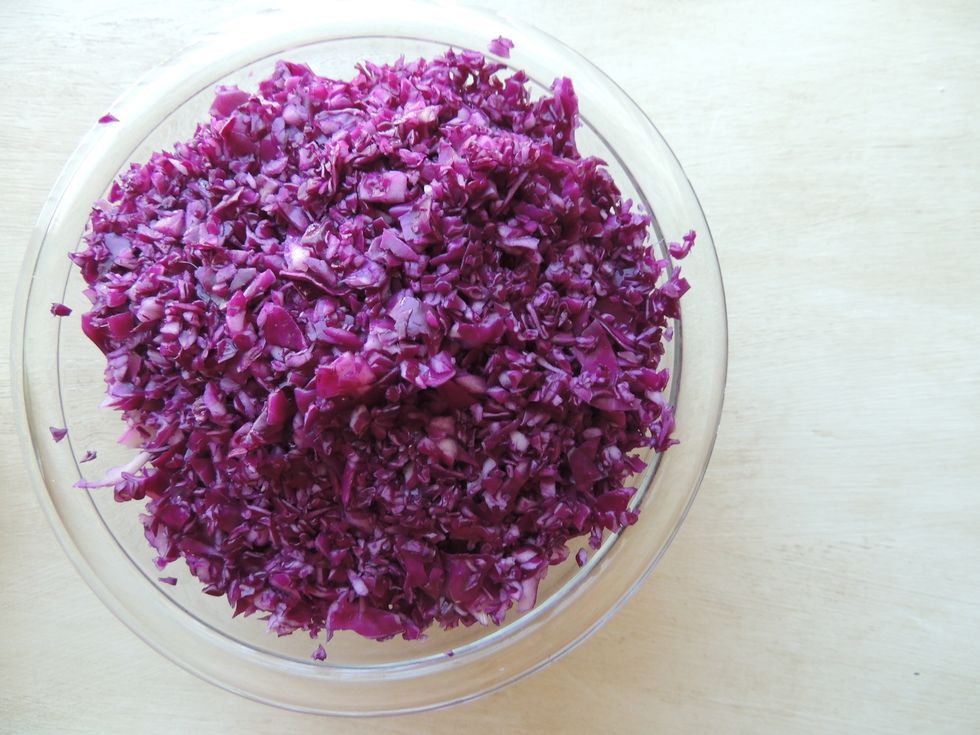 We used a food processor for small bits.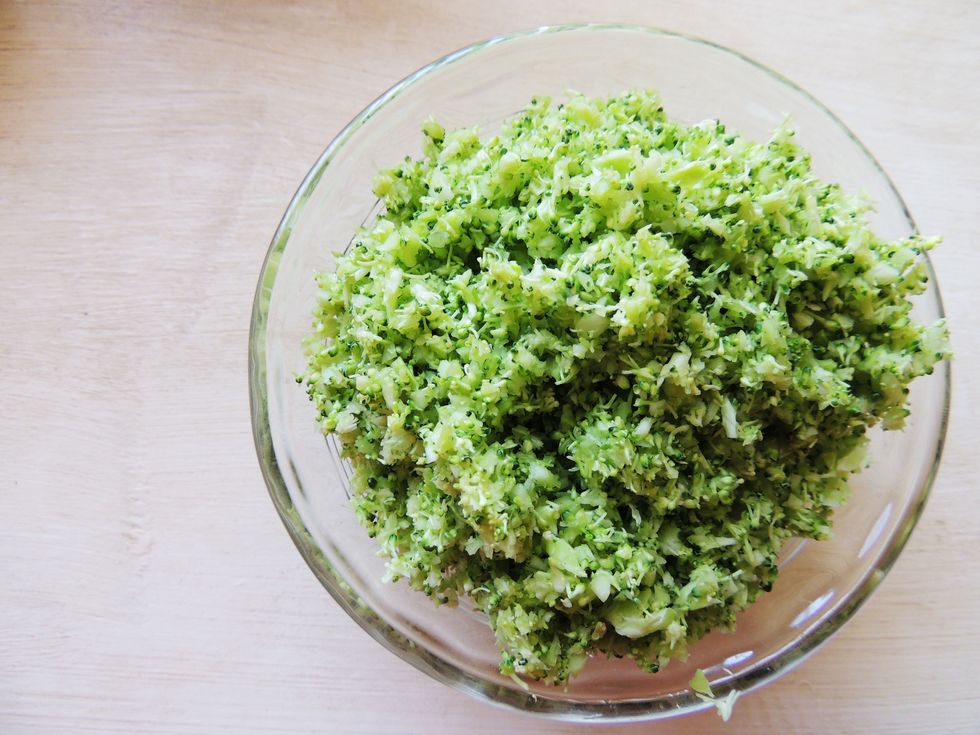 Went with the food processor for the broccoli as well. This texture is a good way to incorporate ingredients for picky eaters. Larger pieces are nice and make the slaw pretty. Totally up to you.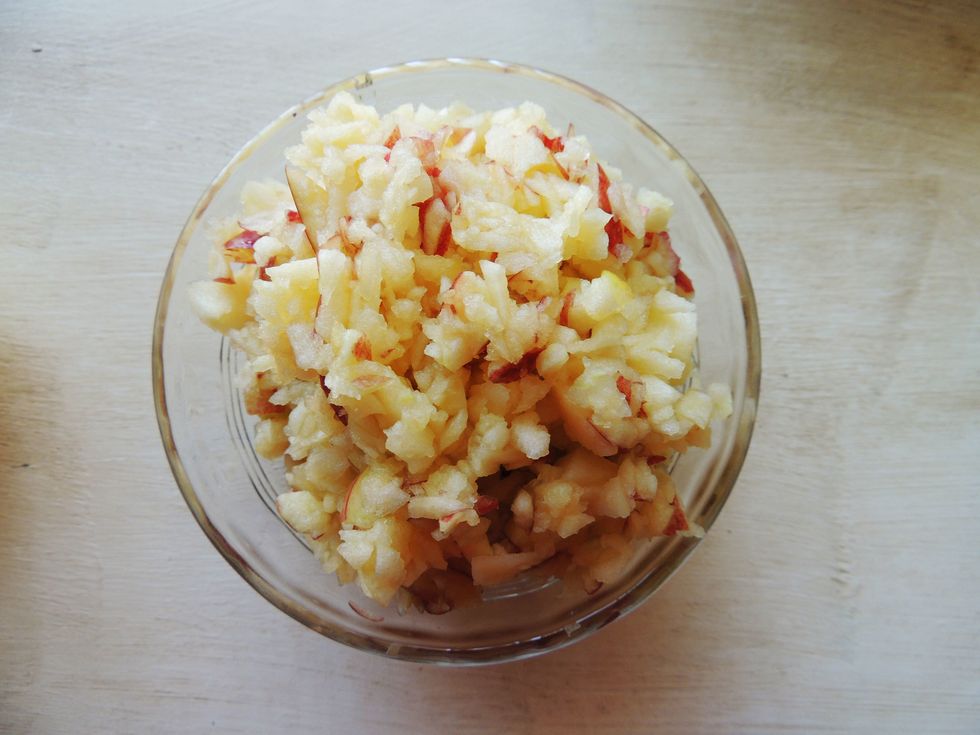 Choose an apple with great flavor. Granny smith will give you a tart kick. Once you taste the slaw you can decide to boost any flavor with more of that ingredient.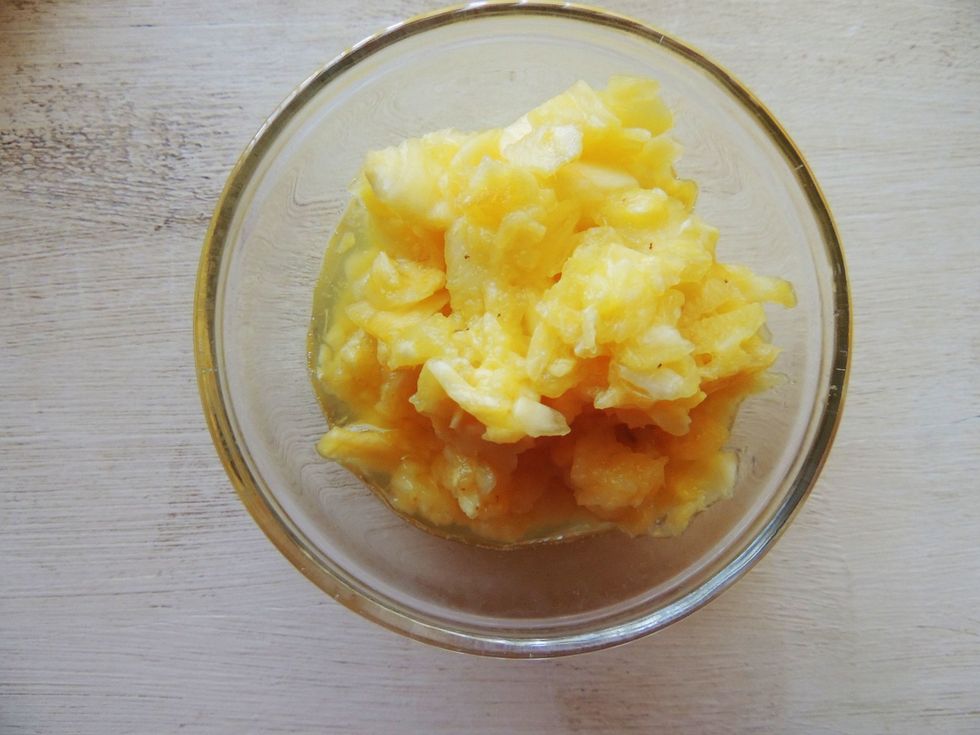 Fresh pineapple is great! Cut into small pieces.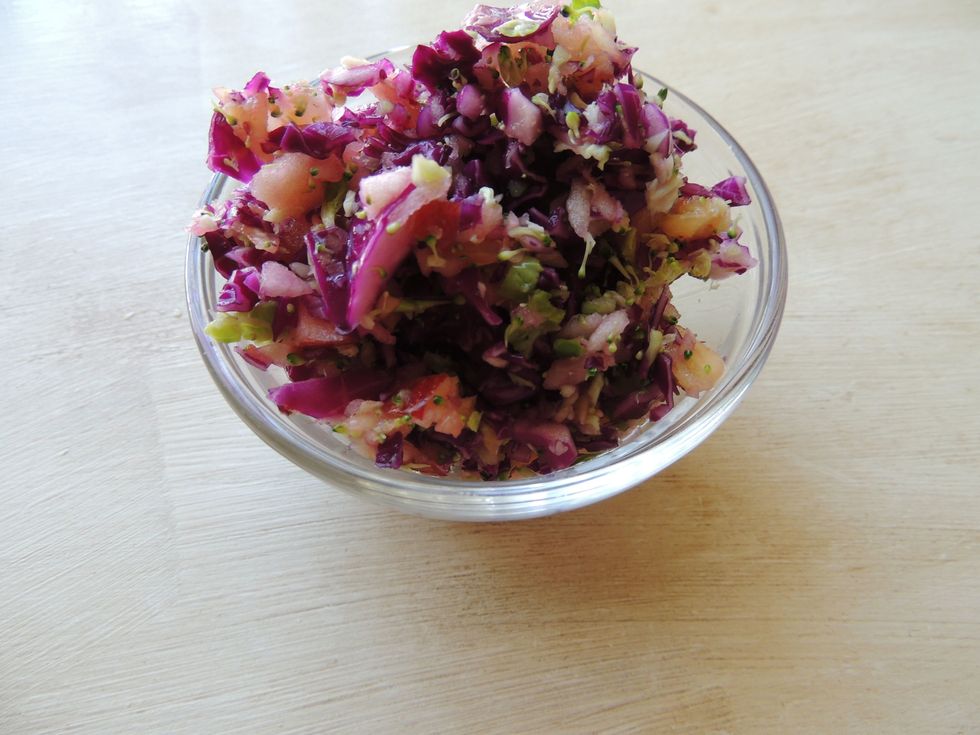 Mix all of these together and it looks similar to this. Note - if you prepare ahead of meal and/ or refrigerate leftovers the purple cabbage will cause the entire slaw to gleam of a beautiful glow.
Add the dressing ingredients (vinegar, sugar, mayo, lemon juice) in a separate bowl; allow them to sit a moment. you can pour the entire mixture over the slaw or drizzle each serving as you plate.
This slaw works great as a burger topping, in a wrap or as a side. Sample: ancient grain wrap, red leaf lettuce, chicken salad, topped sweet potato stacker (unstacked), slaw. Delicious!
1/2 Purple Cabbage
1.0c Pineapple
1.0c Broccoli
2.0 Brussels Sprouts
1.0 Large Apple
2.0Tbsp Balsamic Vinegar
1.0tsp Cane or Coconut Sugar
1/2c Mayonnaise
1.0tsp Lemon Juice