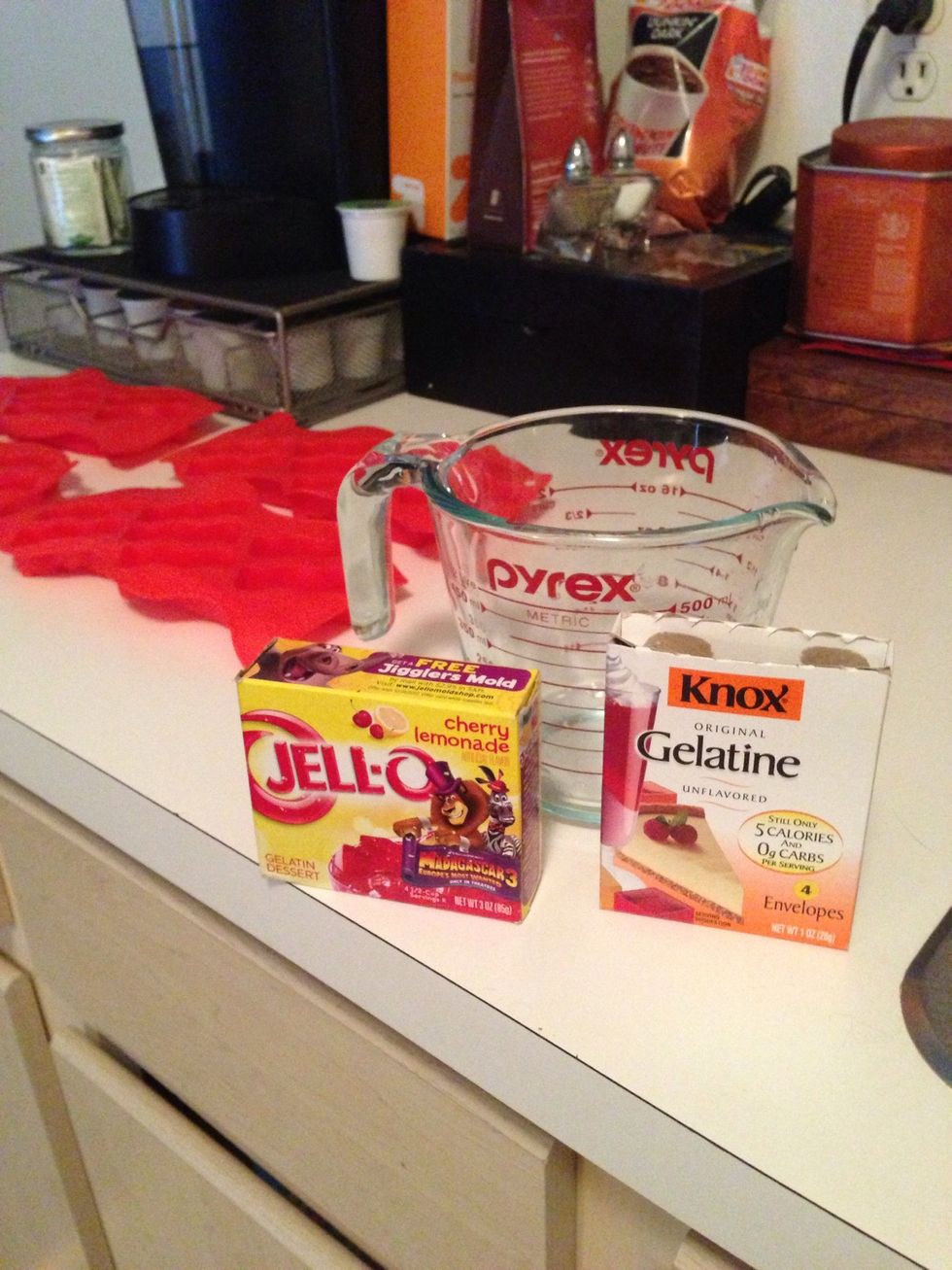 Gather your supplies.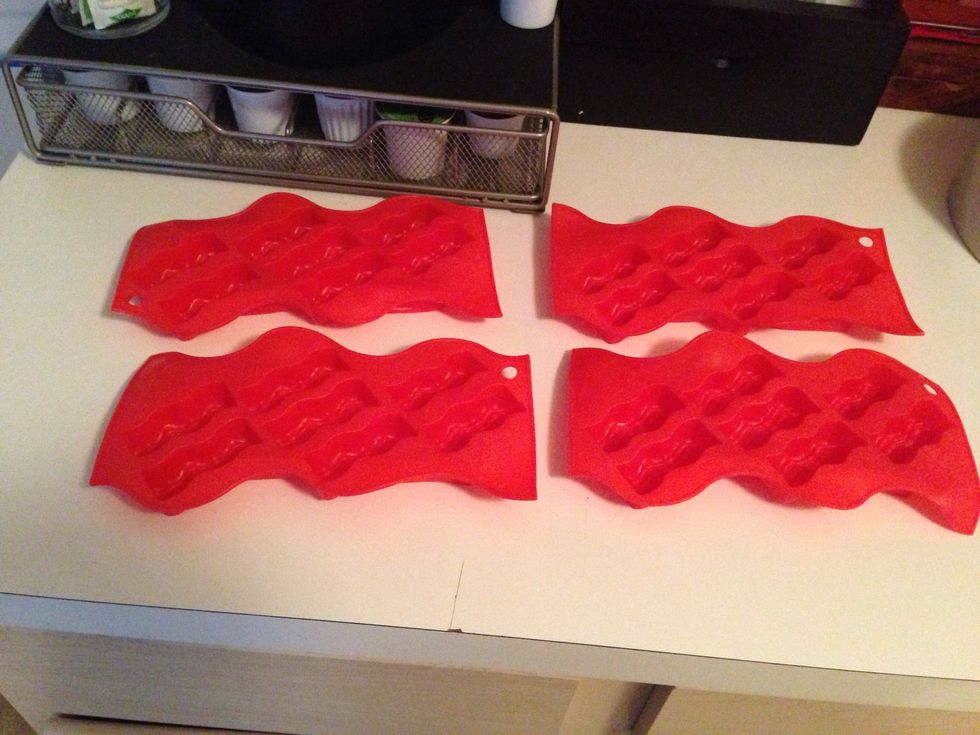 These are my silicon molds. My daughter loves bacon and wanted bacon shaped fruit snacks lol.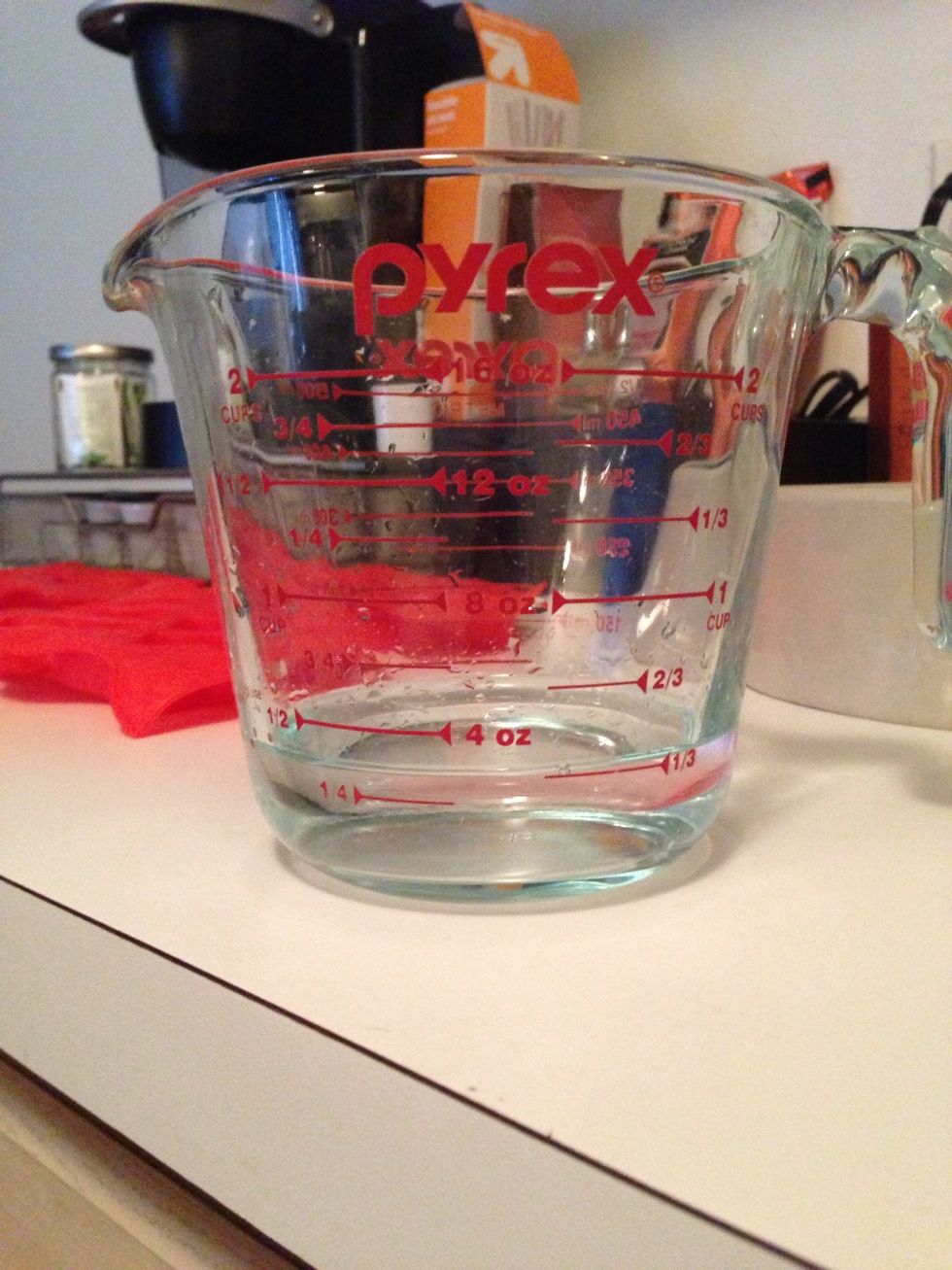 Measure 1/3 cup water.
Put 1/3 cup water in your pot and turn burner onto medium heat.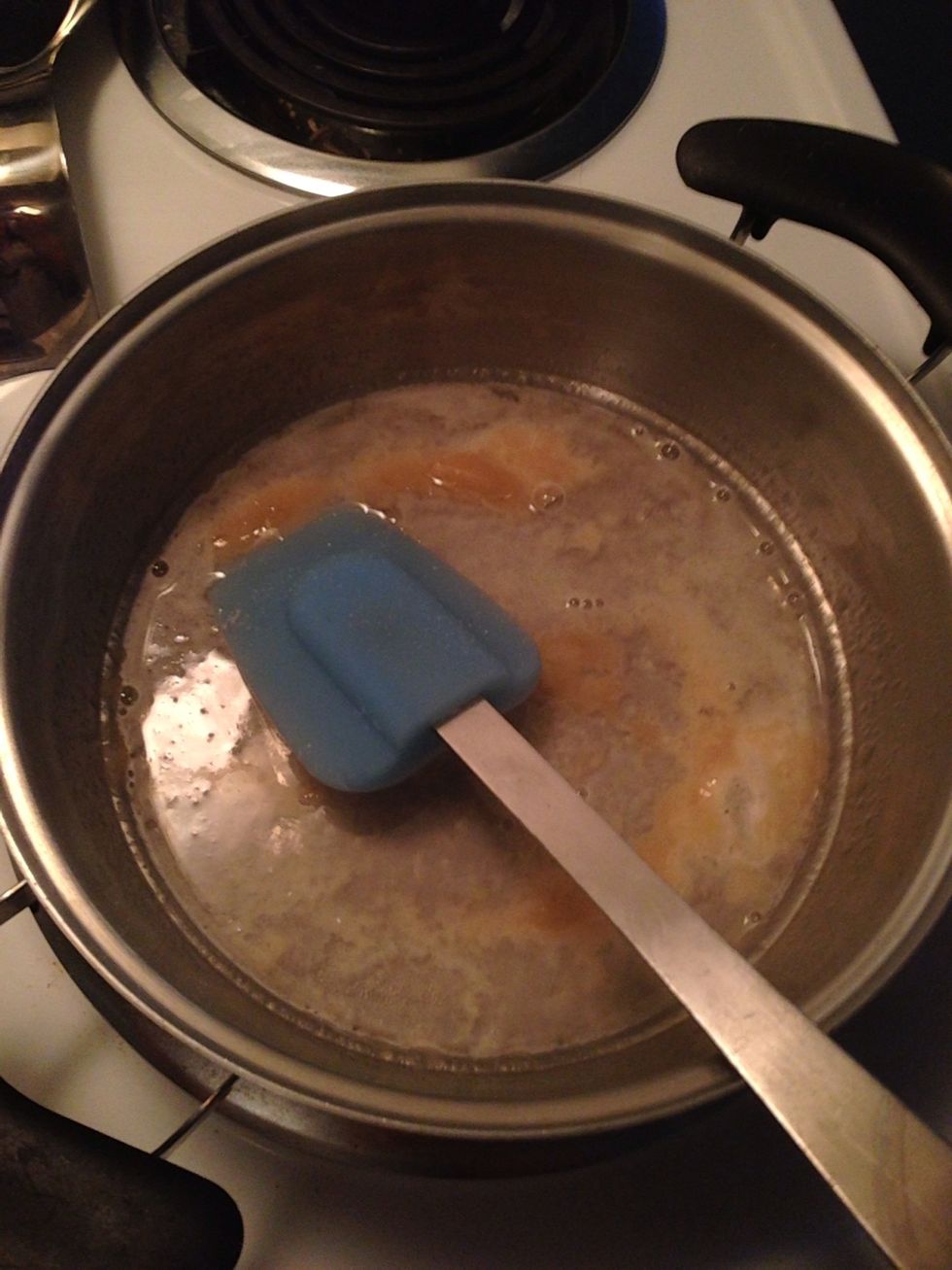 Pour the two packets of unflavored gelatin (.25 oz each) on top of the water. Stir so it doesn't scorch.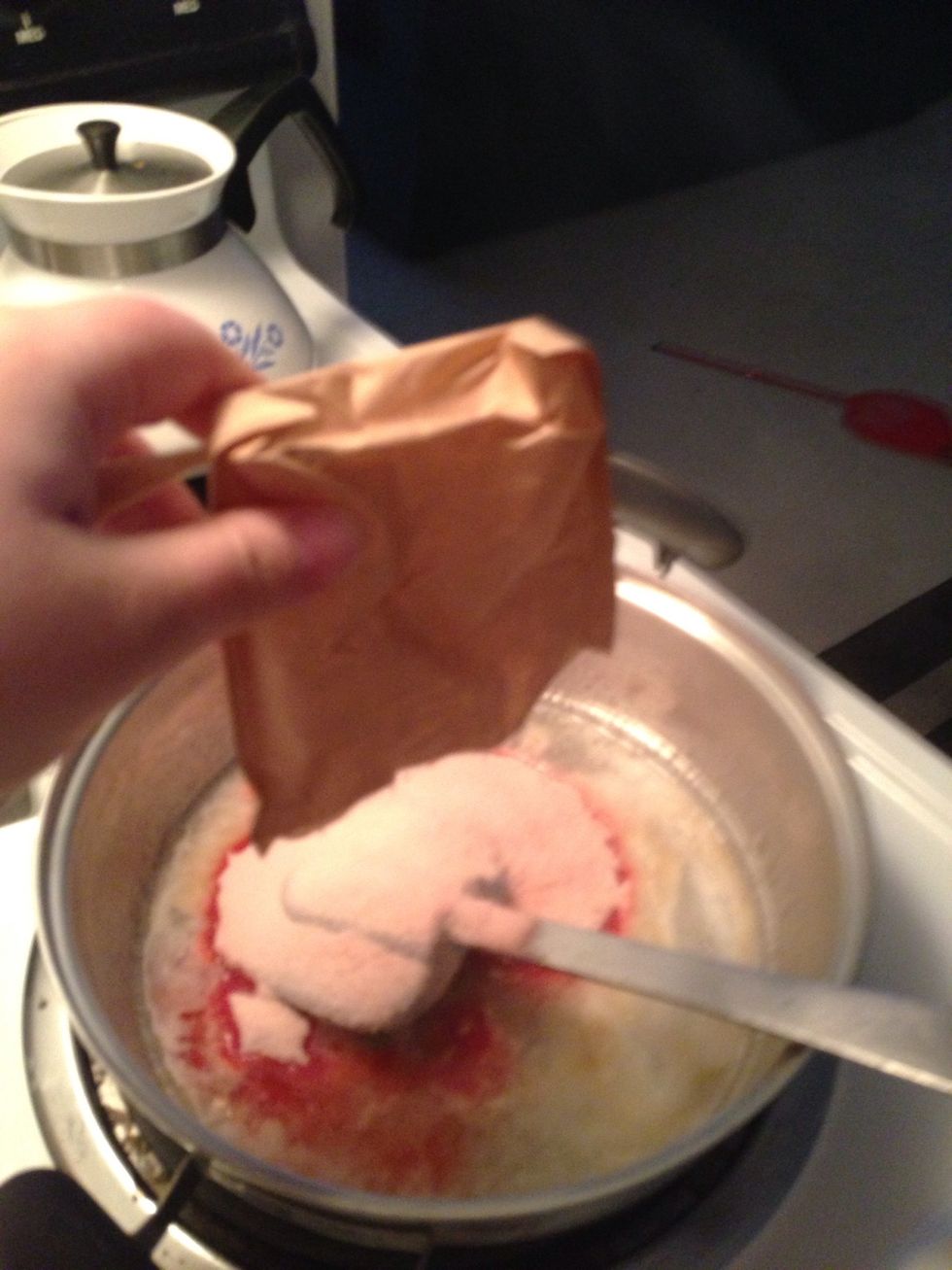 Now add the jello packet (3 oz).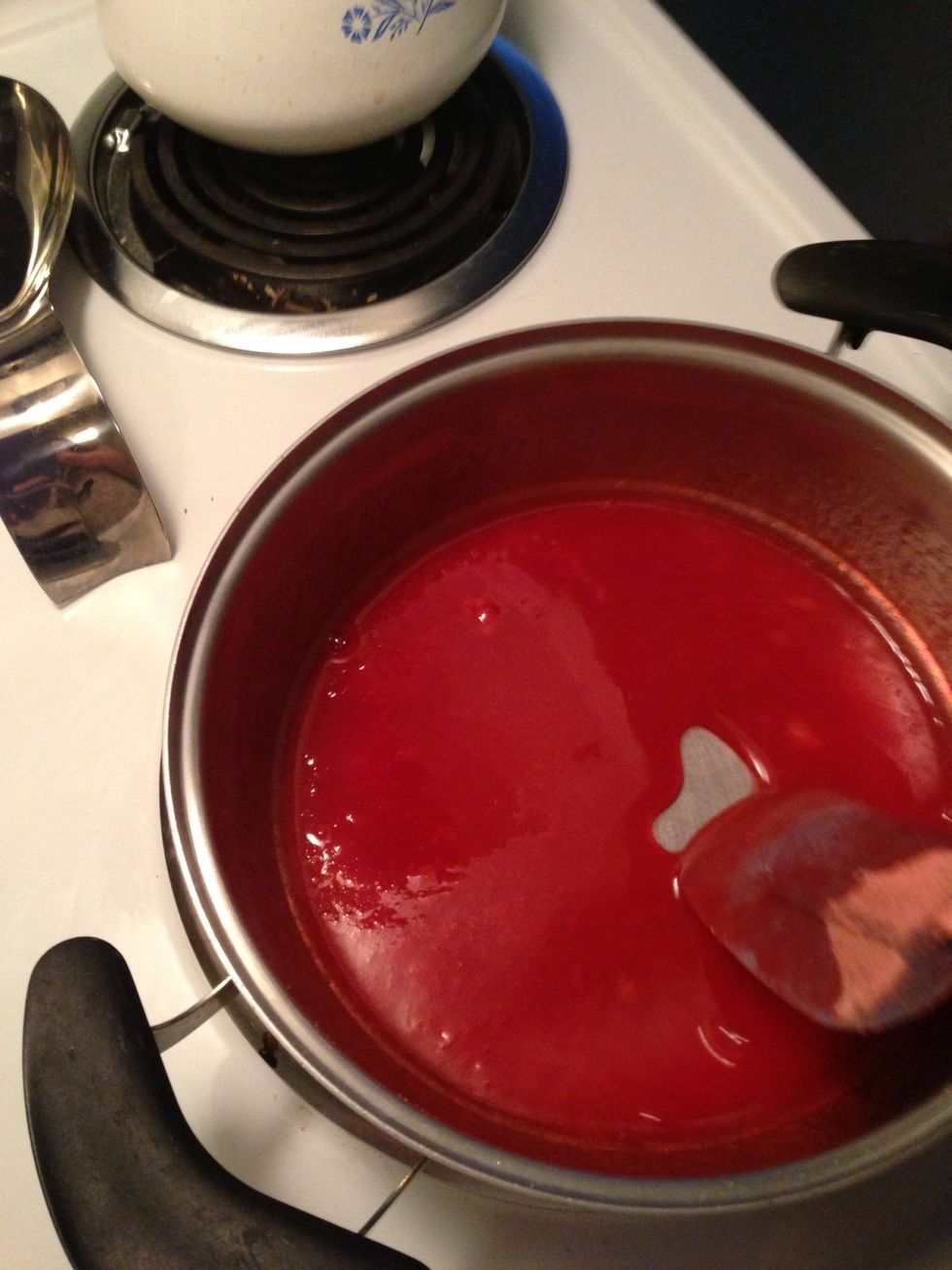 Stir until it's fully dissolved.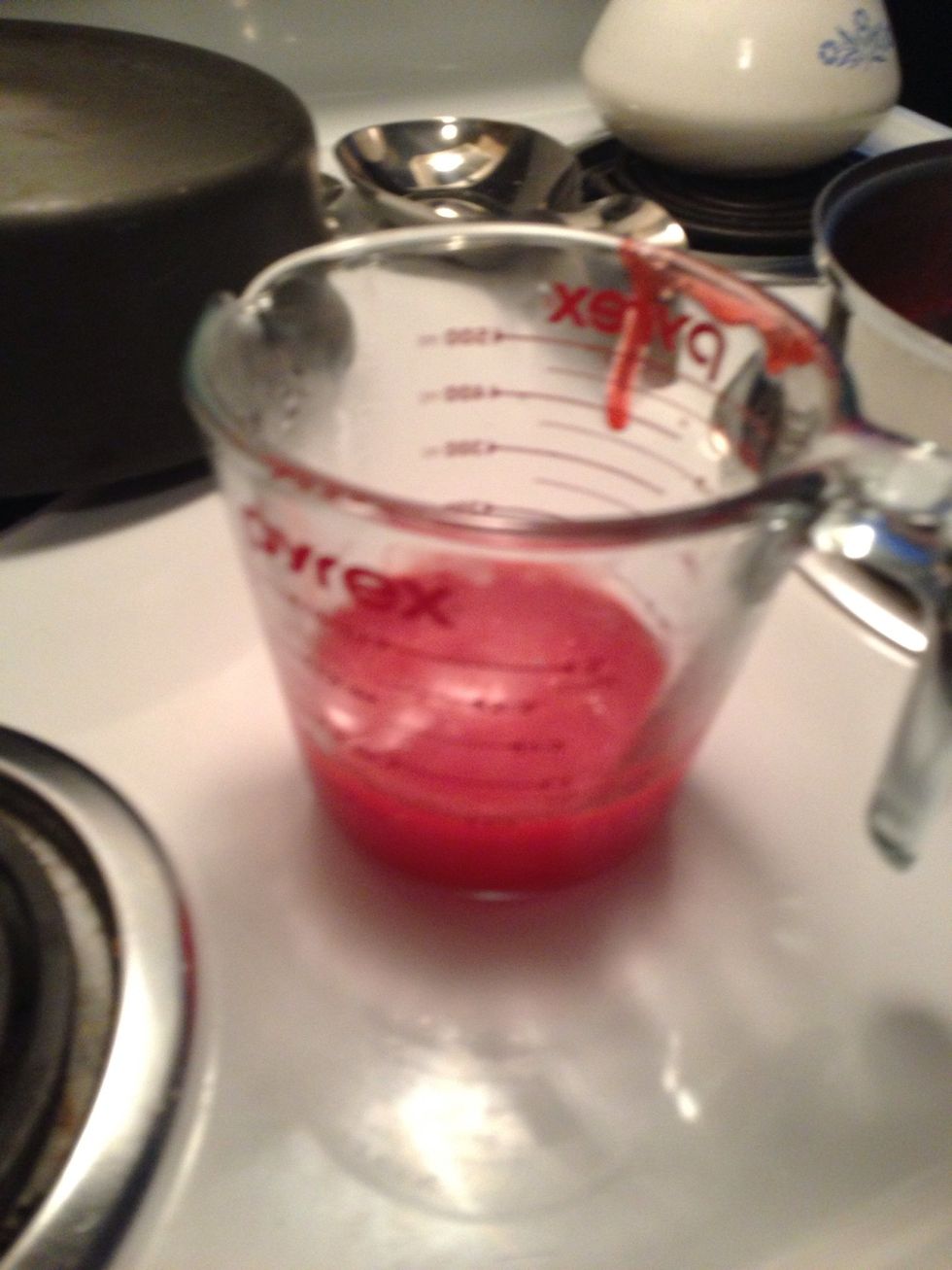 I poured mine into a pourable measuring cup to make it easier to pour into the molds.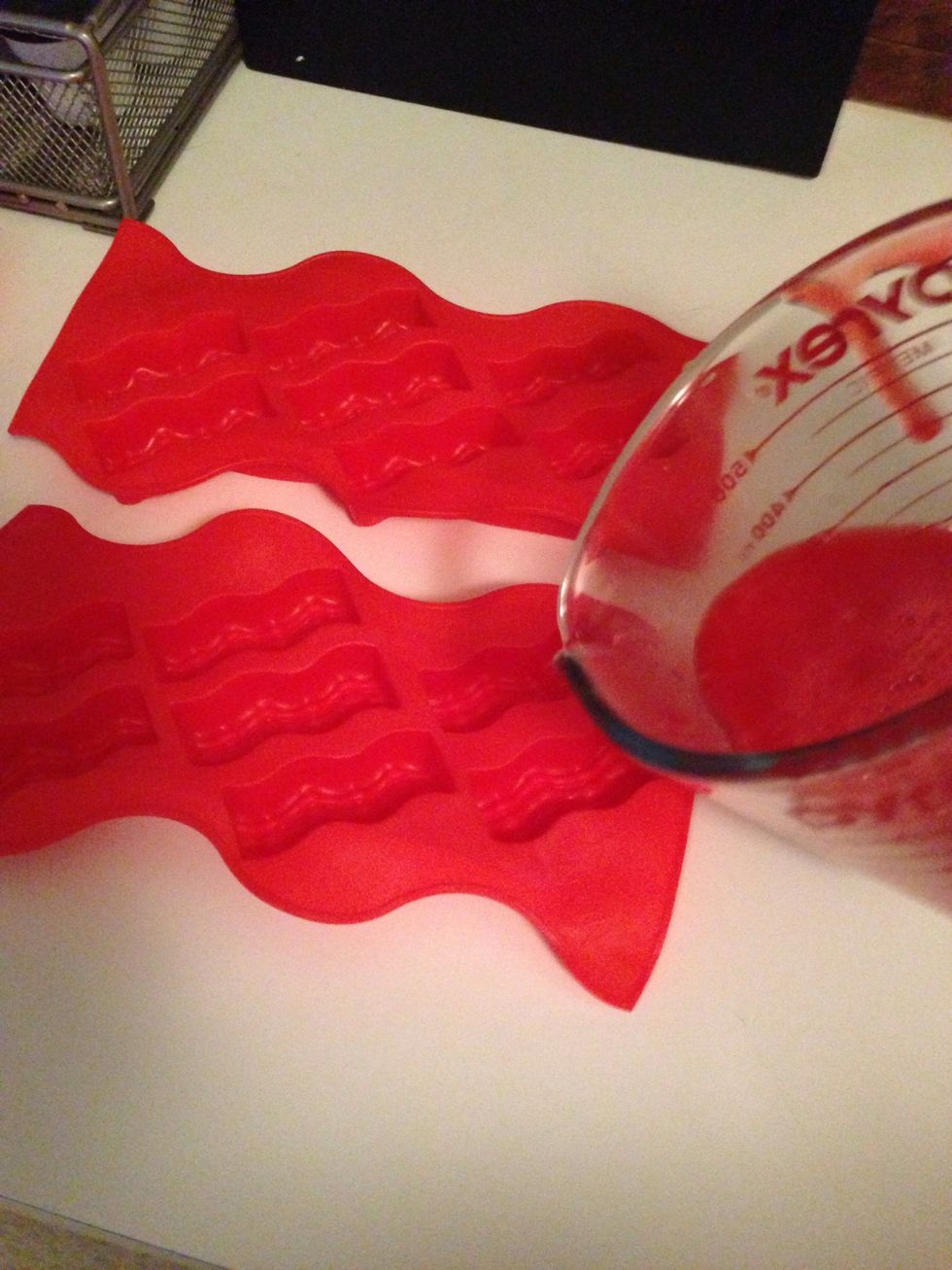 Pour the mixture into the silicon molds.
Tada!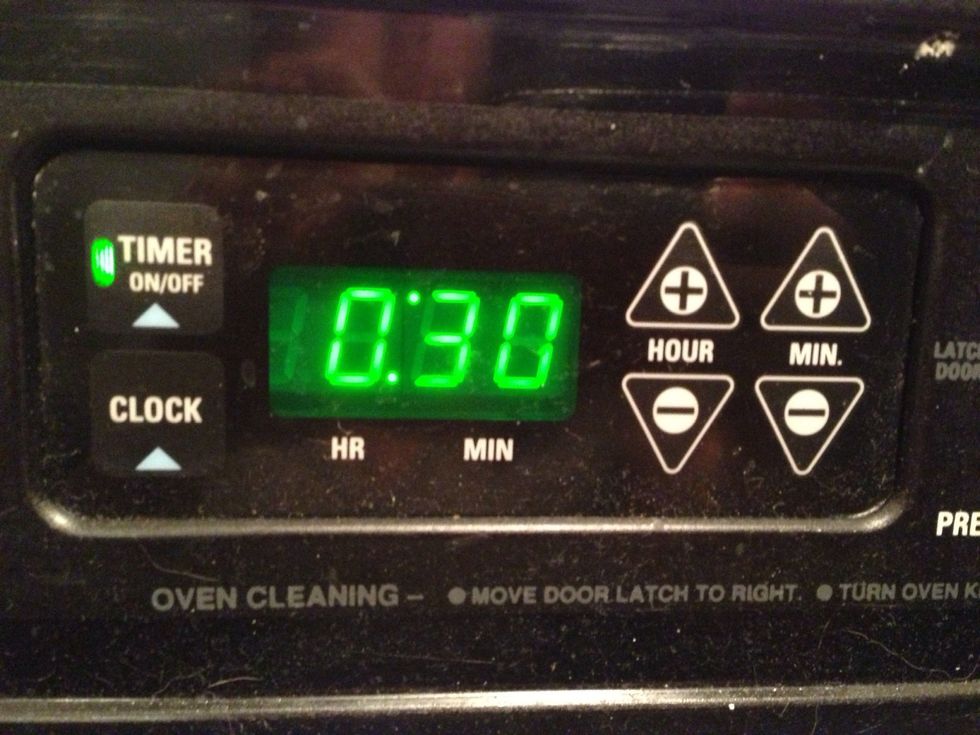 Set timer for 30 minutes. (You can also put them in the fridge to speed up the process).
Pop them out of the molds and store them in a ziploc Baggie. Enjoy!
2 packets of unflavored gelatin (.25 oz each)
1 3 oz packet of jello (any flavor)
1/3 cup water
Spatula
Pot
Molds for the fruit snacks
Karah Roy
I'm a stay-at-home mommy who does daycare. I have 2 adorable daughters with a third on the way! I love to share great kids activities!