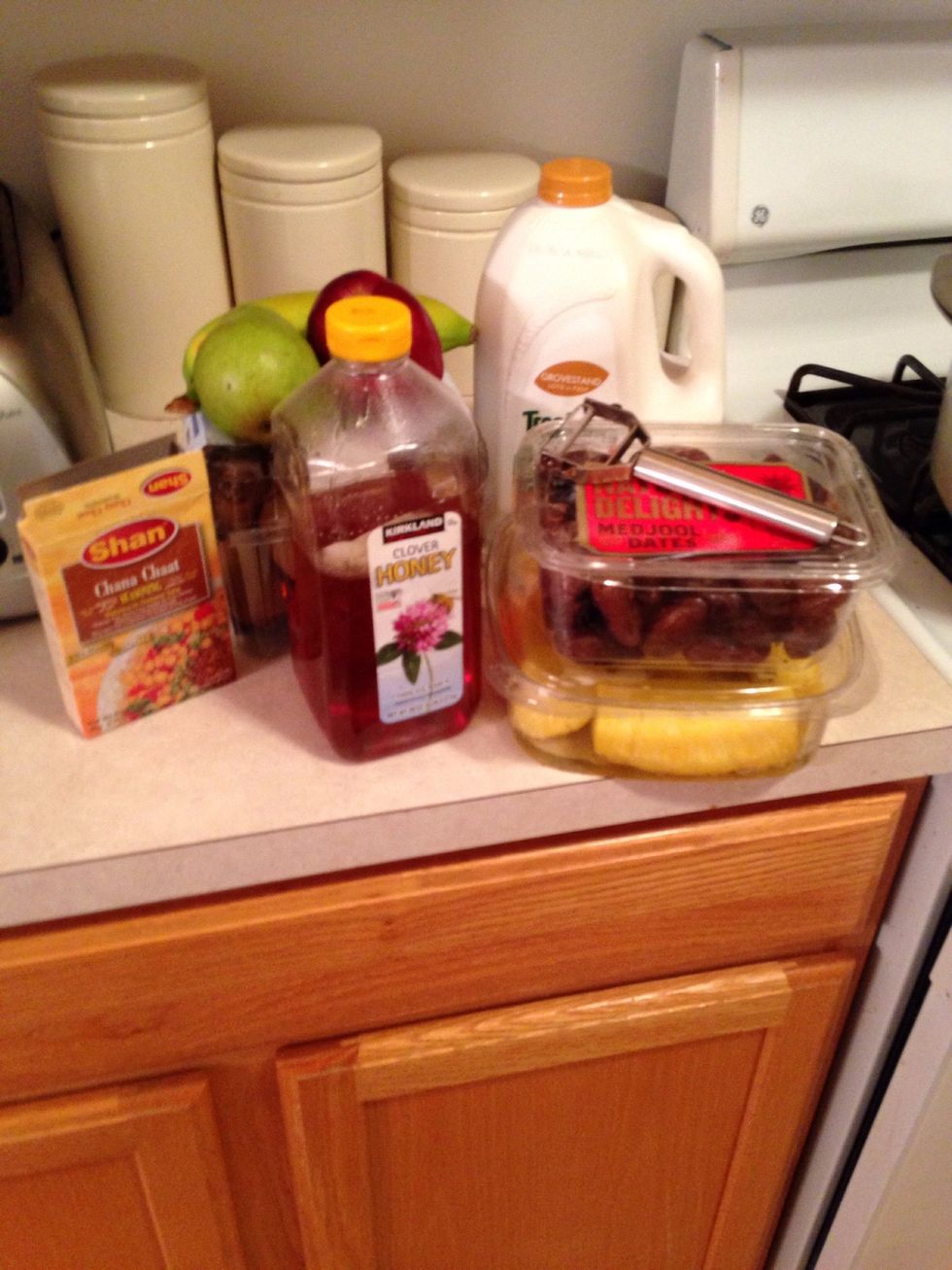 Ingredients are listed in supplies
Close up of chaat masala, juice and honey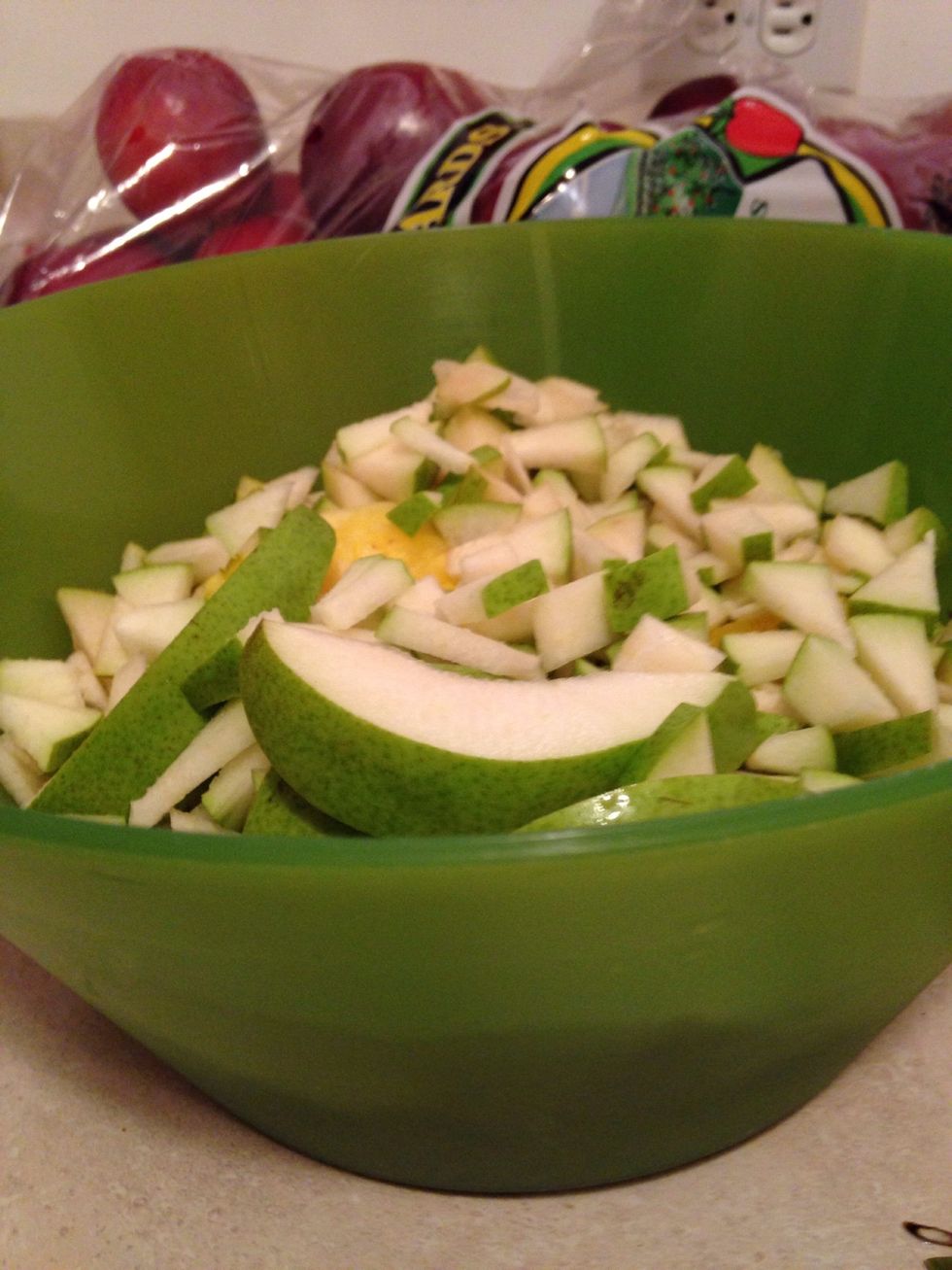 Cut pears and pineapple into the bowl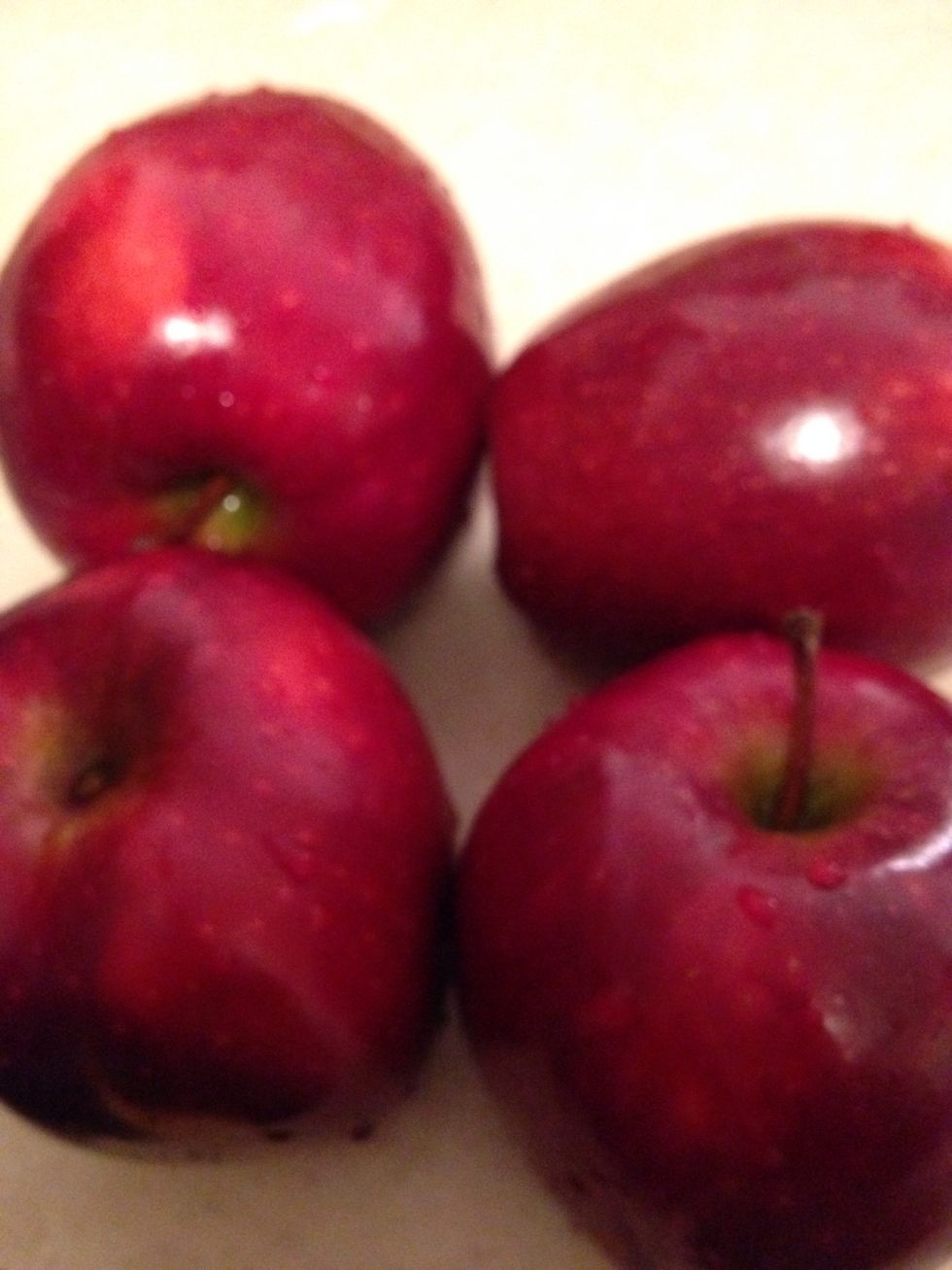 Cut these applies (same shaped) in a big bowl. You may peel them if you want.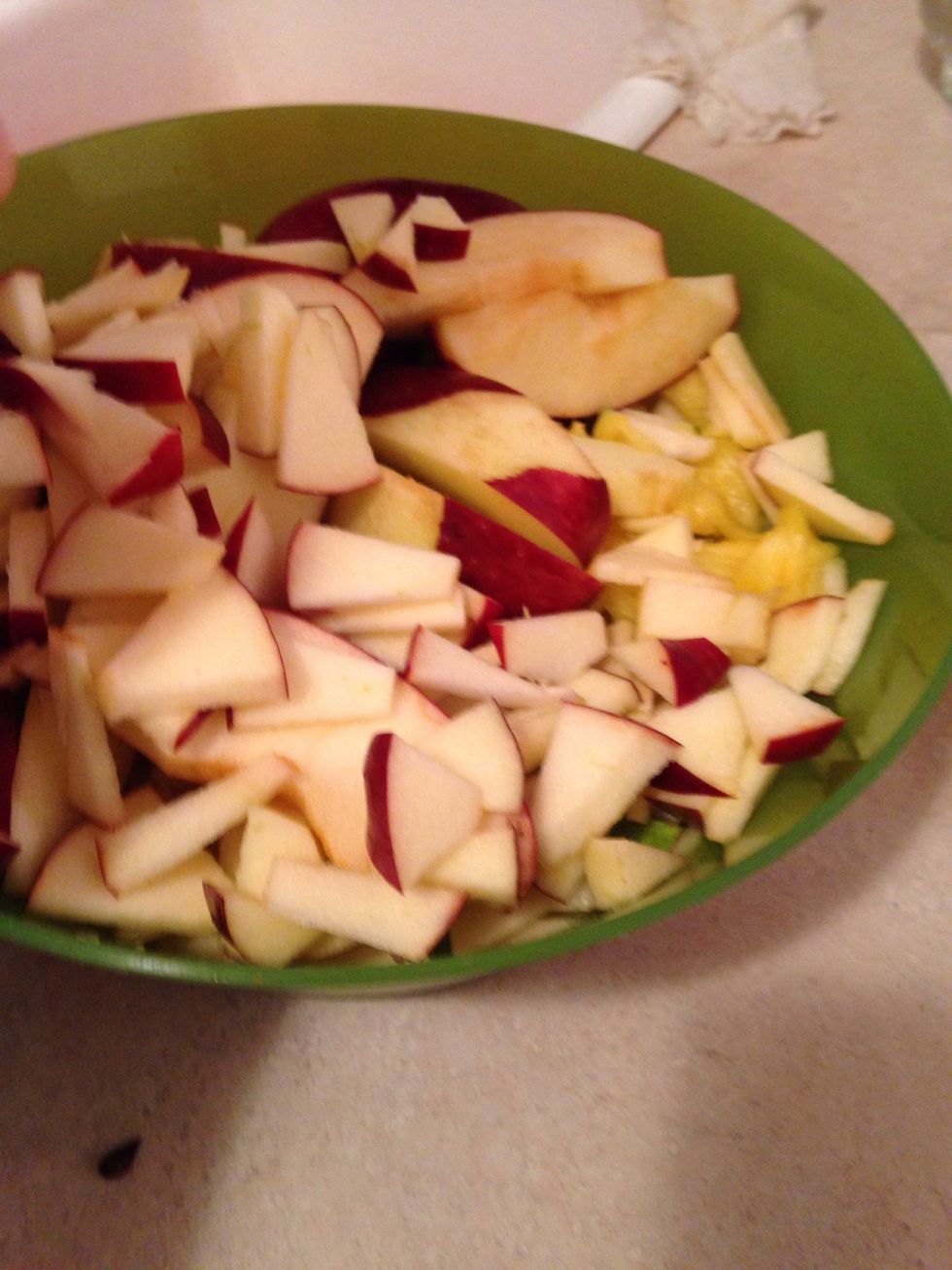 I don't peel apple because I like the color !! 😝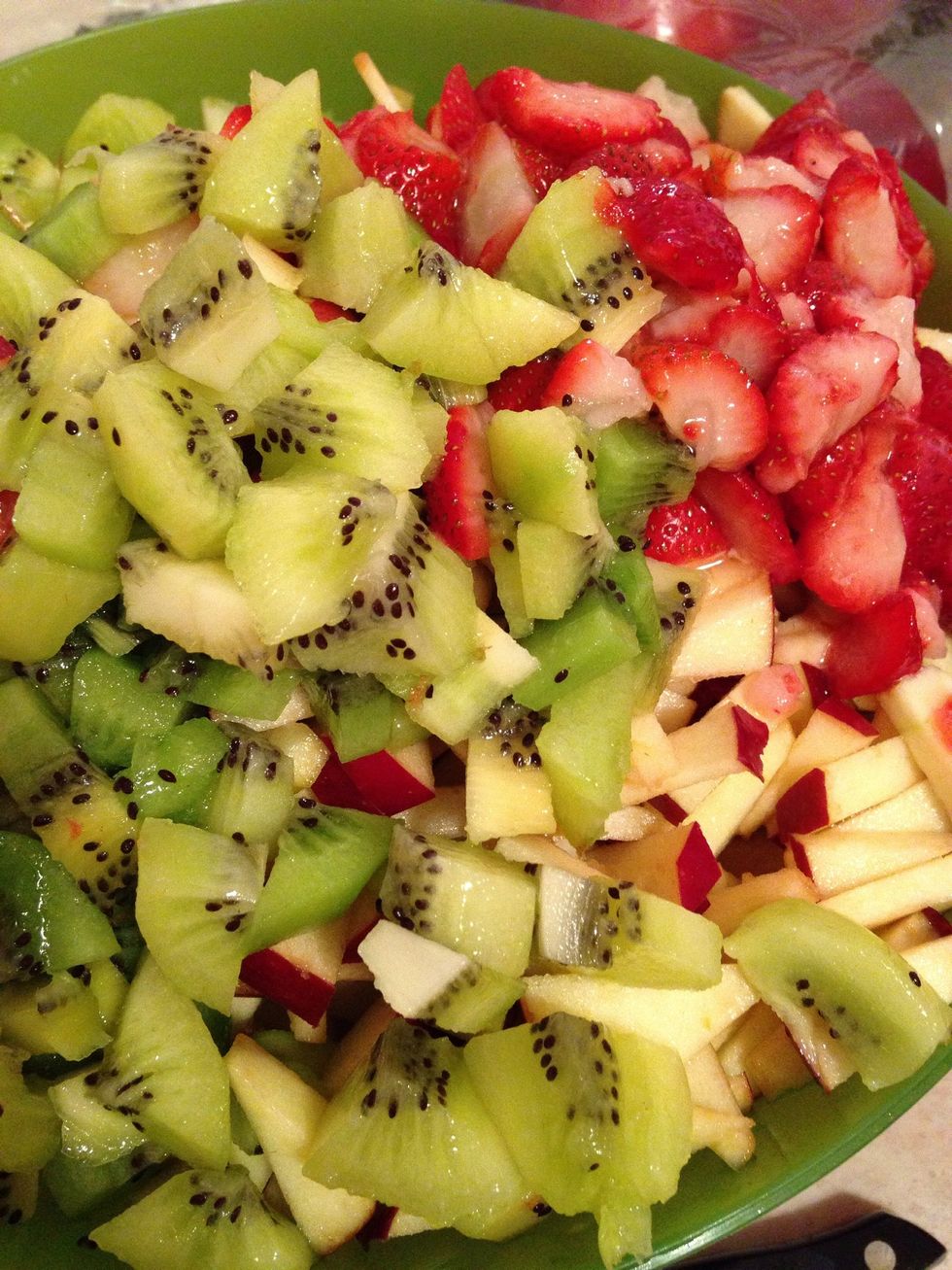 Cut kiwi, strawberries, blueberries, raspberries, and blackberries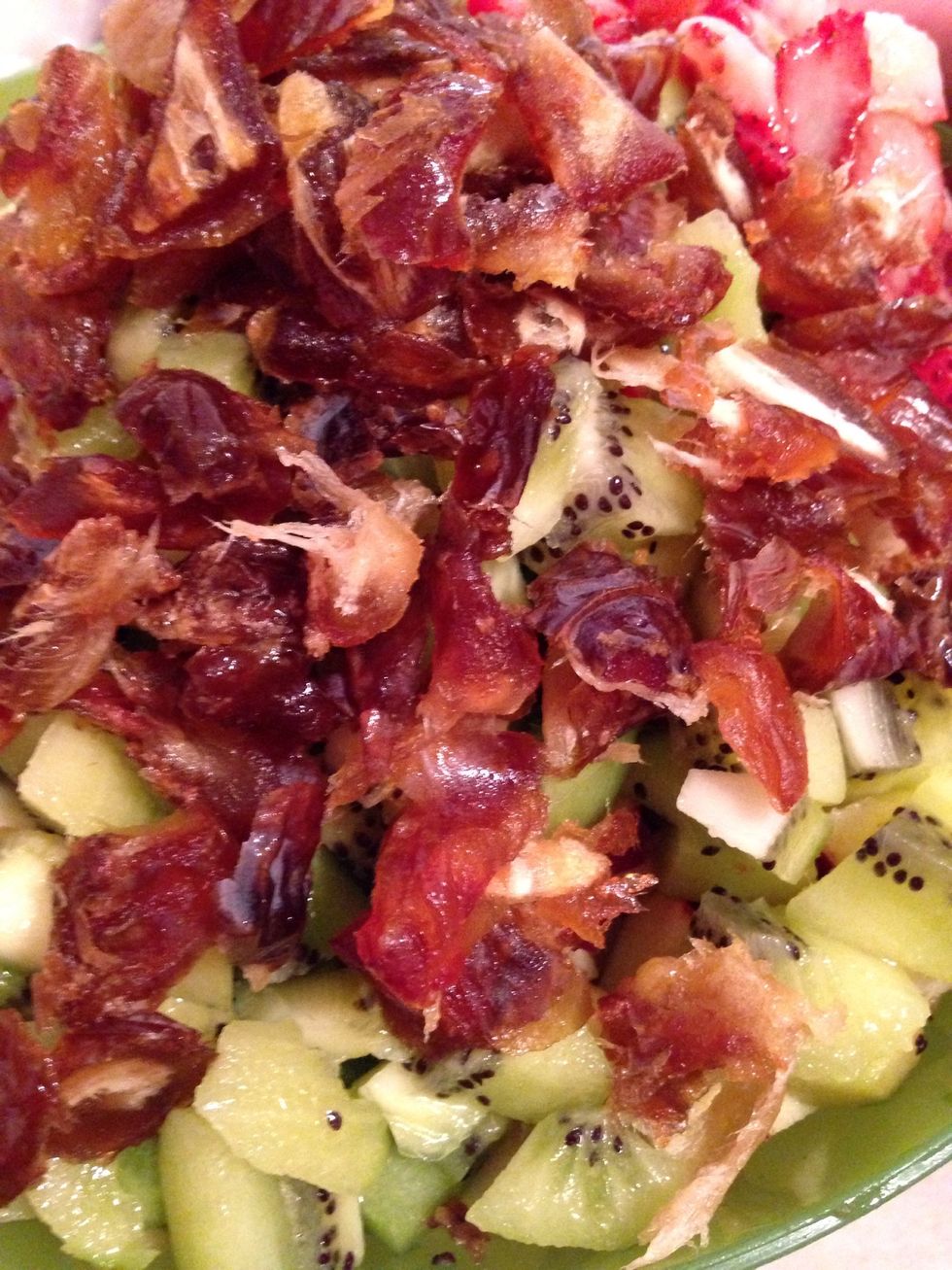 Sprinkle chopped nuts and take dates then take the seed out cut date into smaller pieces into the fruit bowl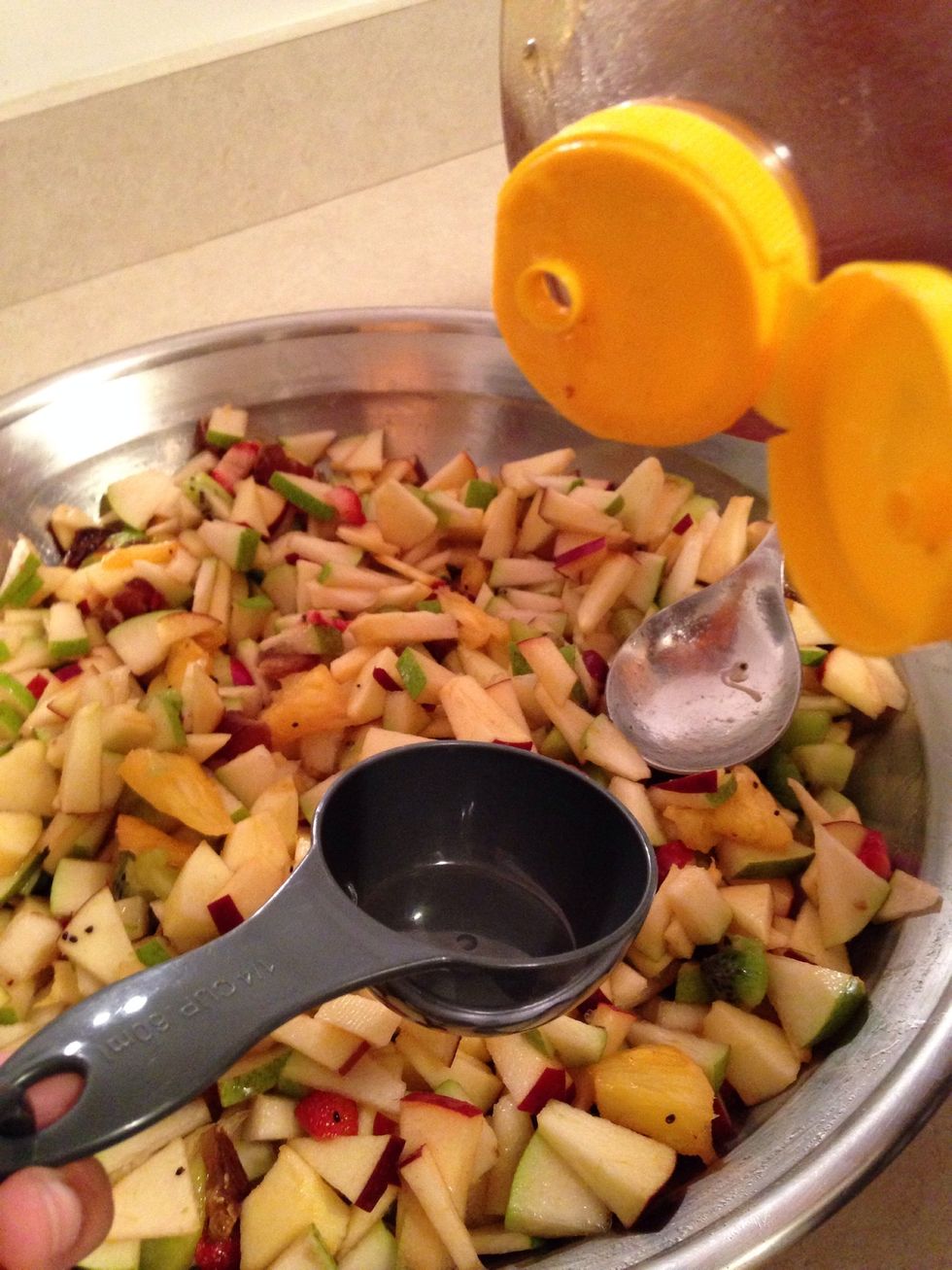 Now add 1/4 cup of honey in the fruit bowl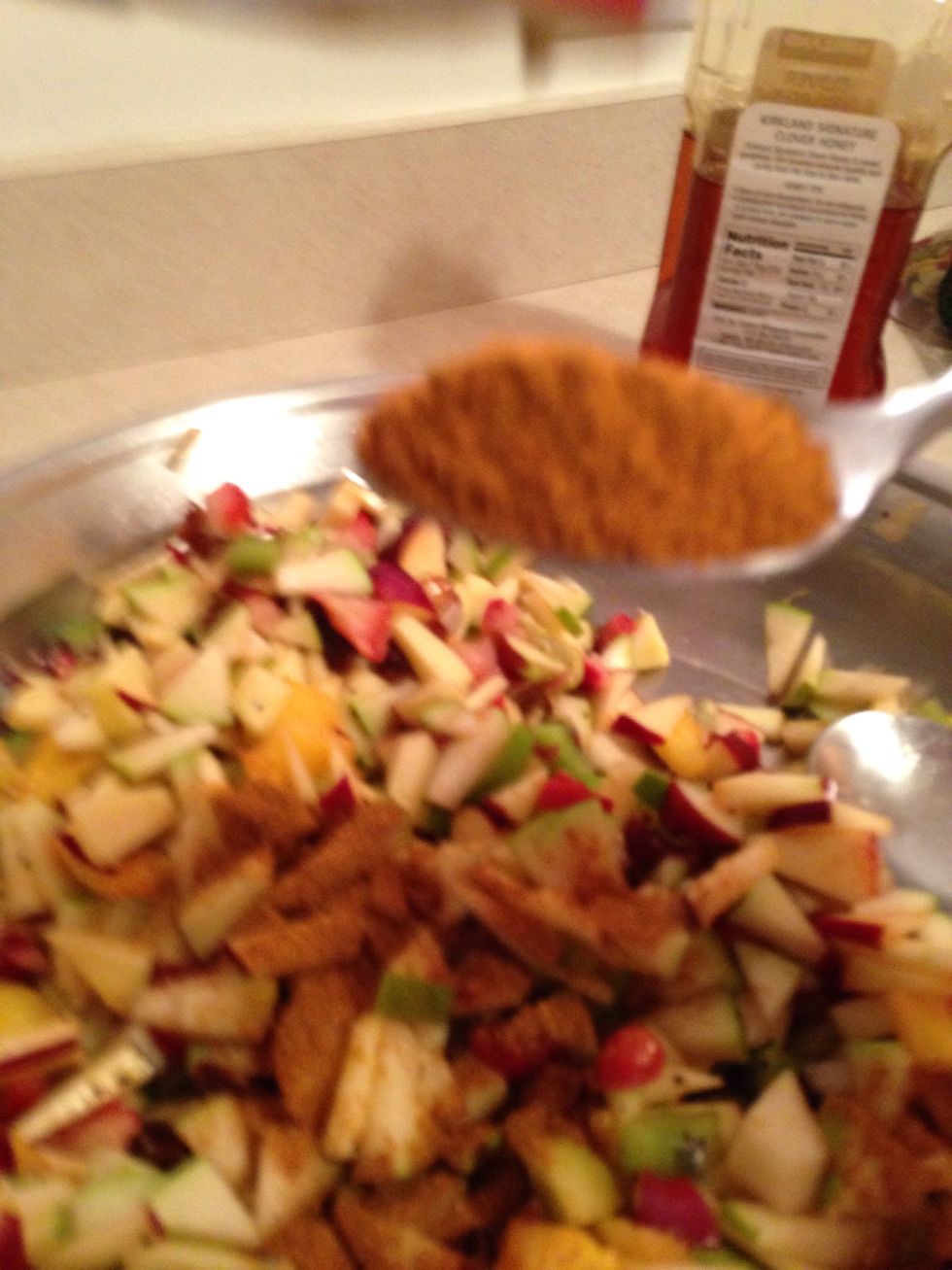 Add 2 table spoons of Chaat masala. Oh FYI I had to switch it to a bigger bowl to mix it better 👍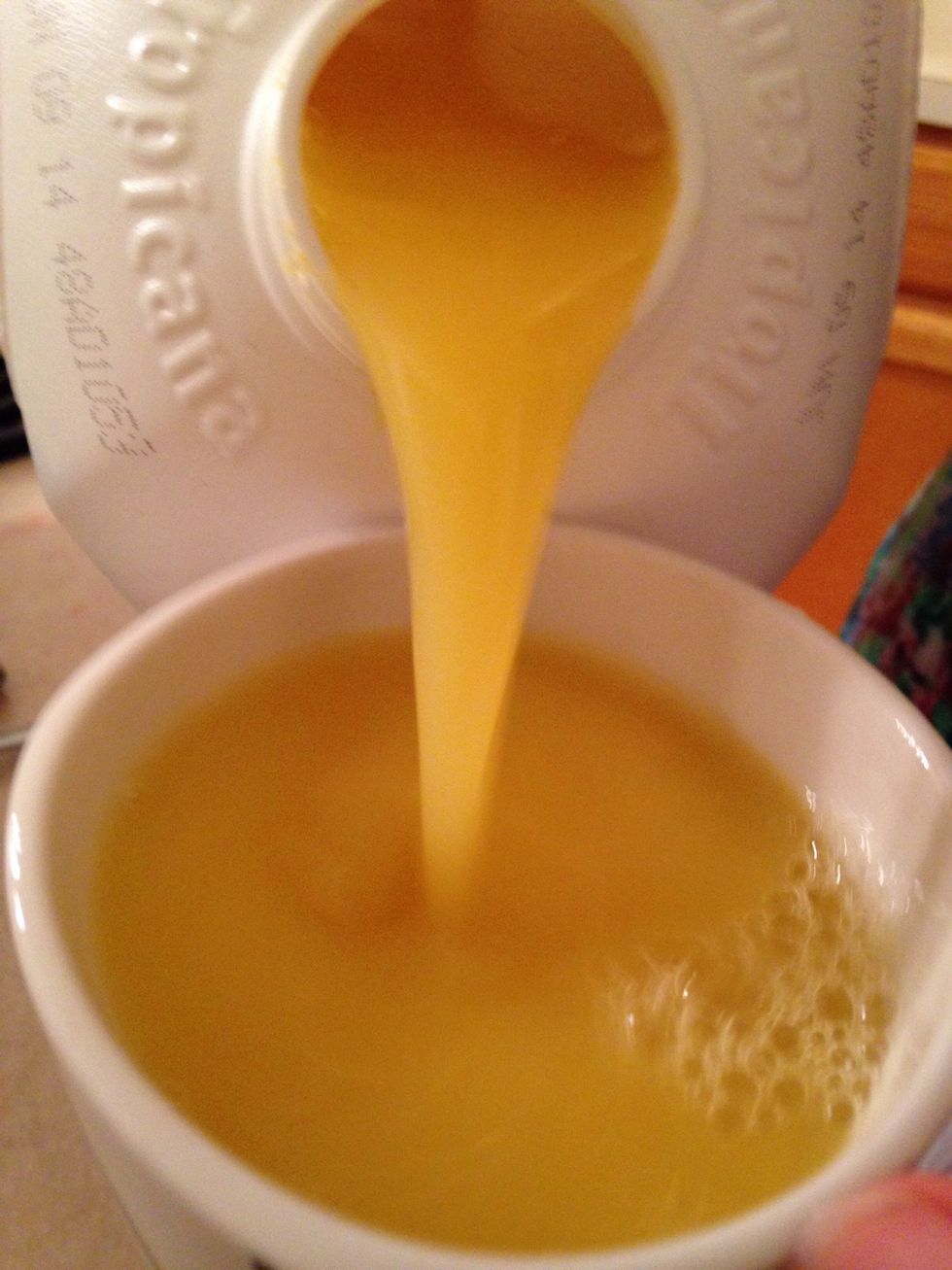 add 1cup of orange juice in the chaat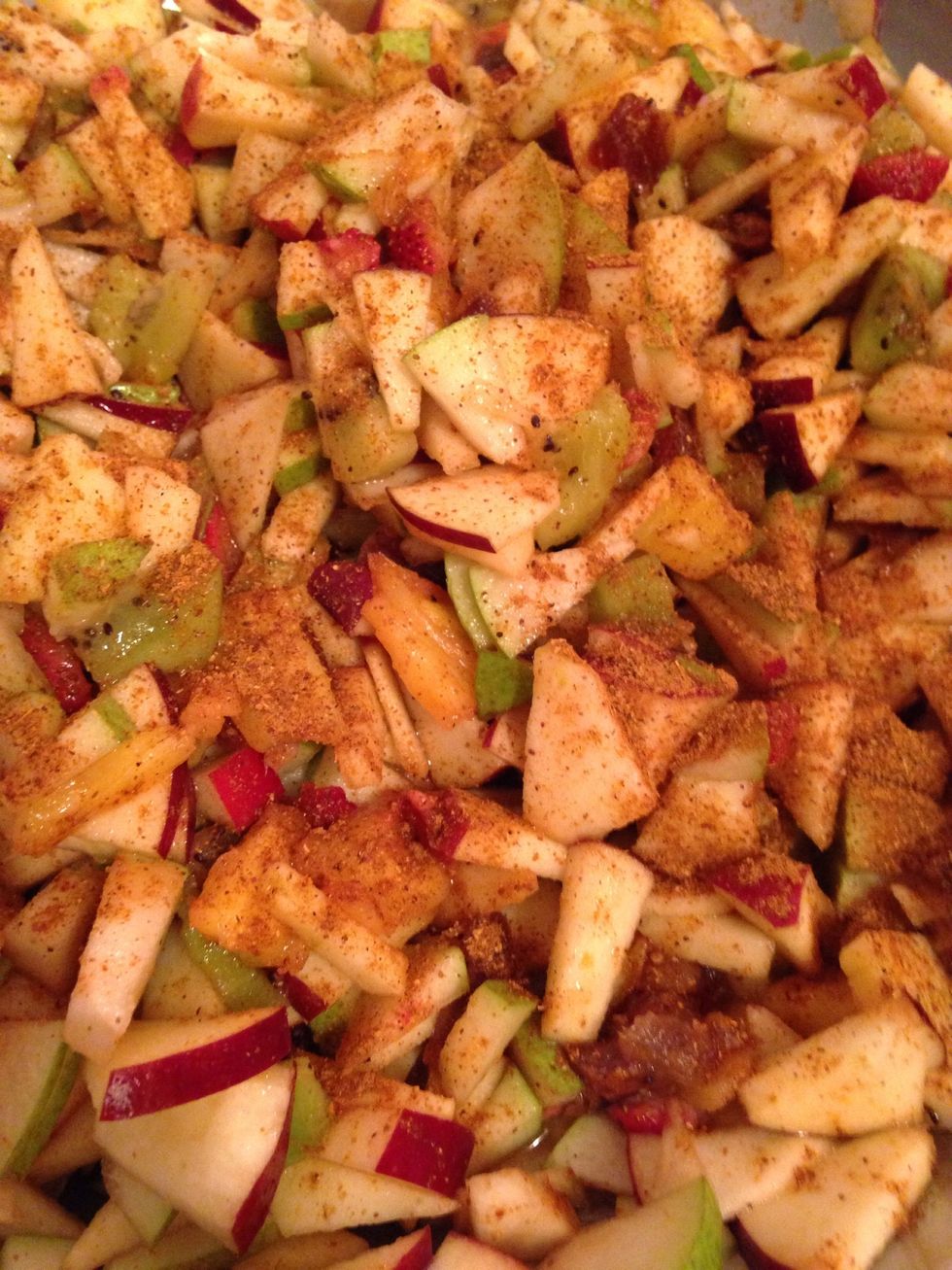 Now mix the fruit chaat well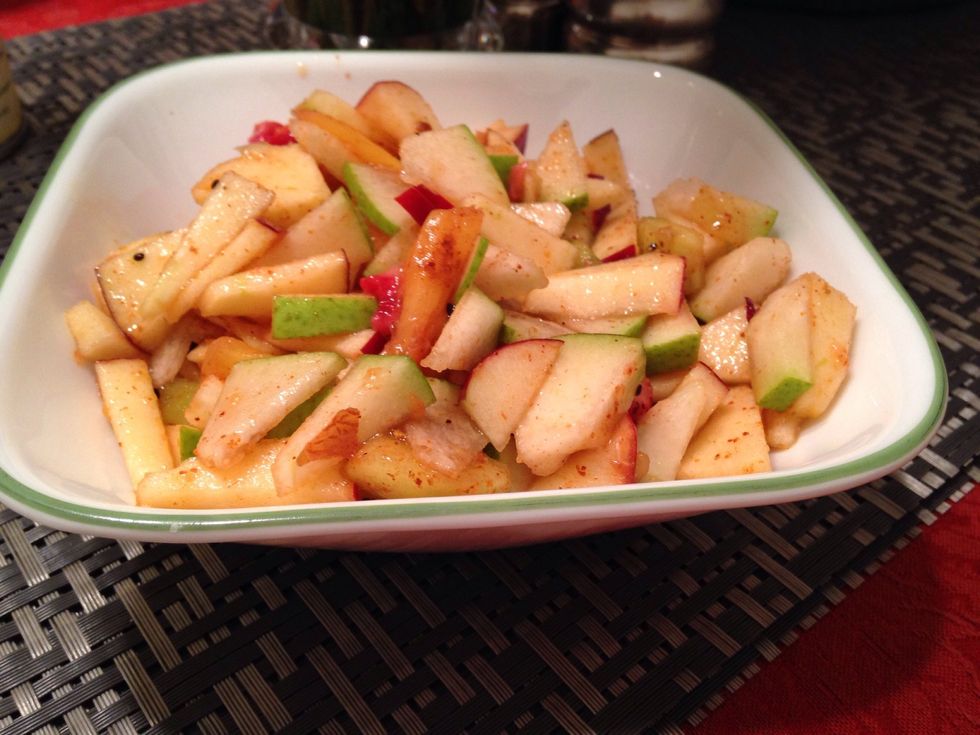 Now it's ready and you can enjoy it 😋
4.0 Apples
3.0 Bananas
4.0 Pears
4.0 Kiwis
1.0c Green grapes
1.0c Red grapes
12.0 Strawberries
6.0 Dates
2.0 Slices of pineapple
1.0c crushed nuts
1.0c Orange juice
1/4c Honey
Raspberries
Blueberries
Blackberries
Chaat masala (CM)
CM can be bought
At a Pakistani store
Wardah J?
Don't let fear or insecurity stop you from trying new things. Believe in yourself and Do what you love.\n