Preheat your oven to 350 degrees.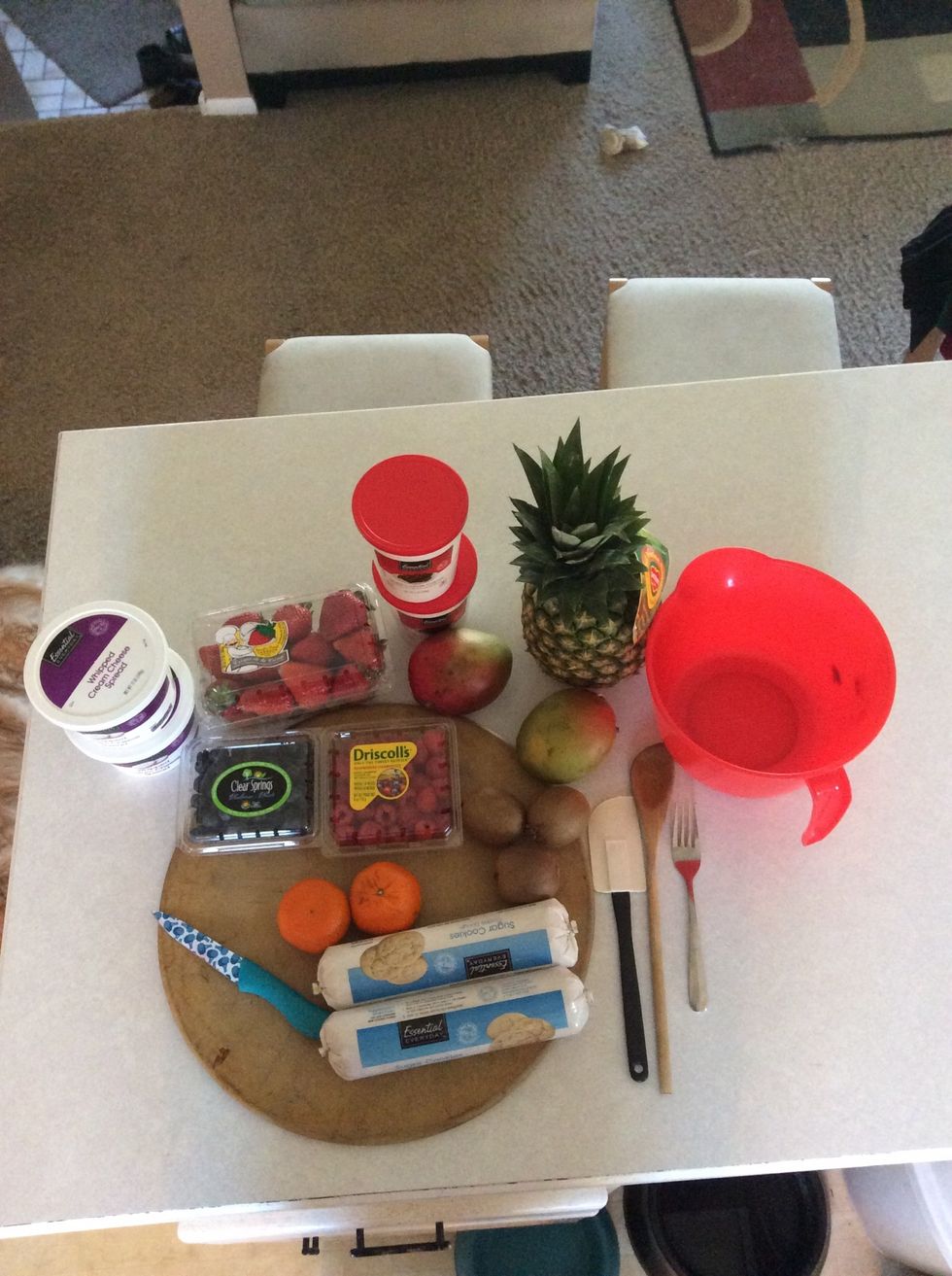 Gather all of your supplies and lay them out in front of you.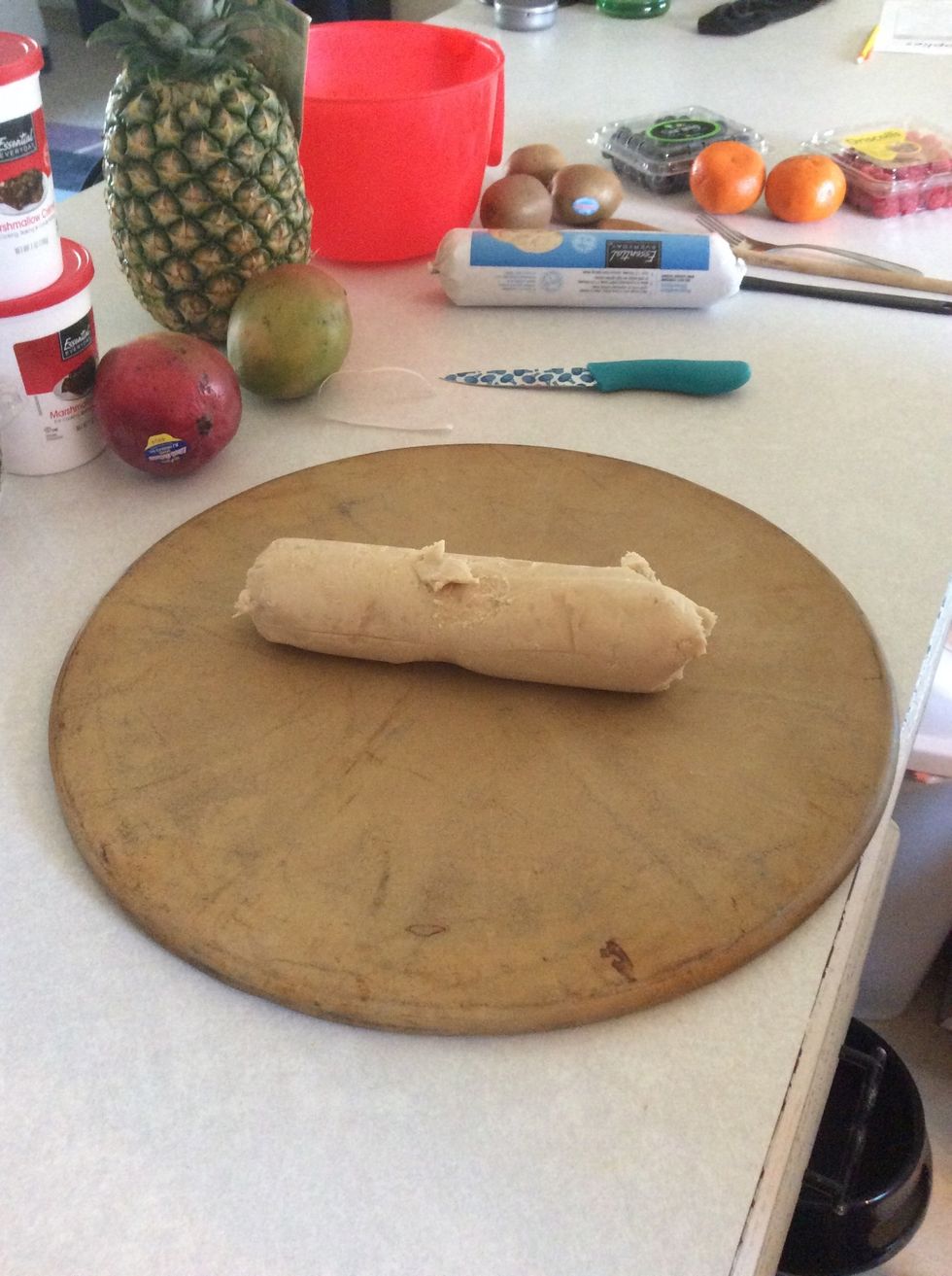 Take the 1st roll of cookie dough and unravel it on your pizza pan.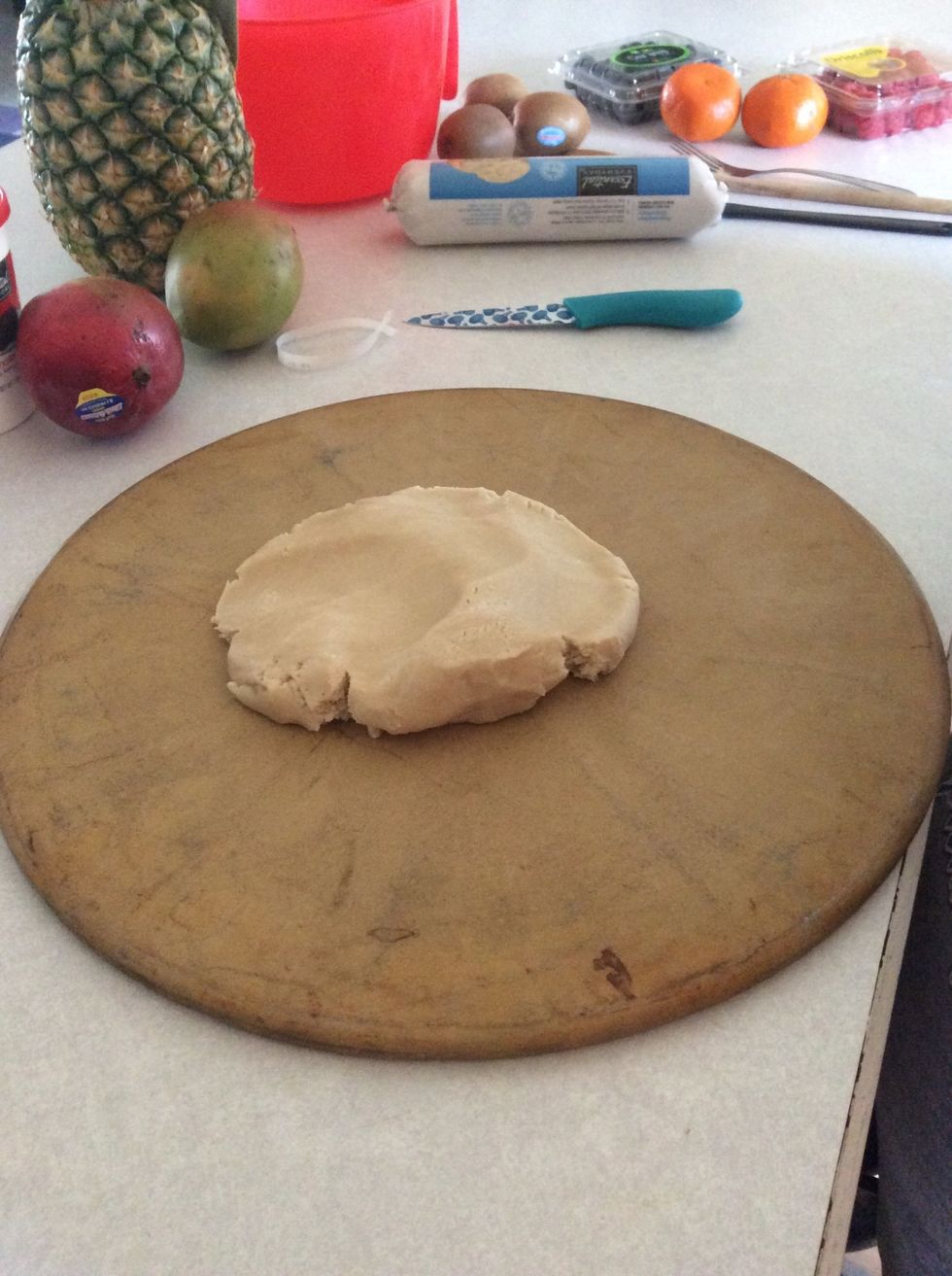 Start to knead it and press it down with your palms, spreading it out.
Continue spreading it out until it's spread evenly in the middle of the pan. Make sure it's about 1/2 inch thick.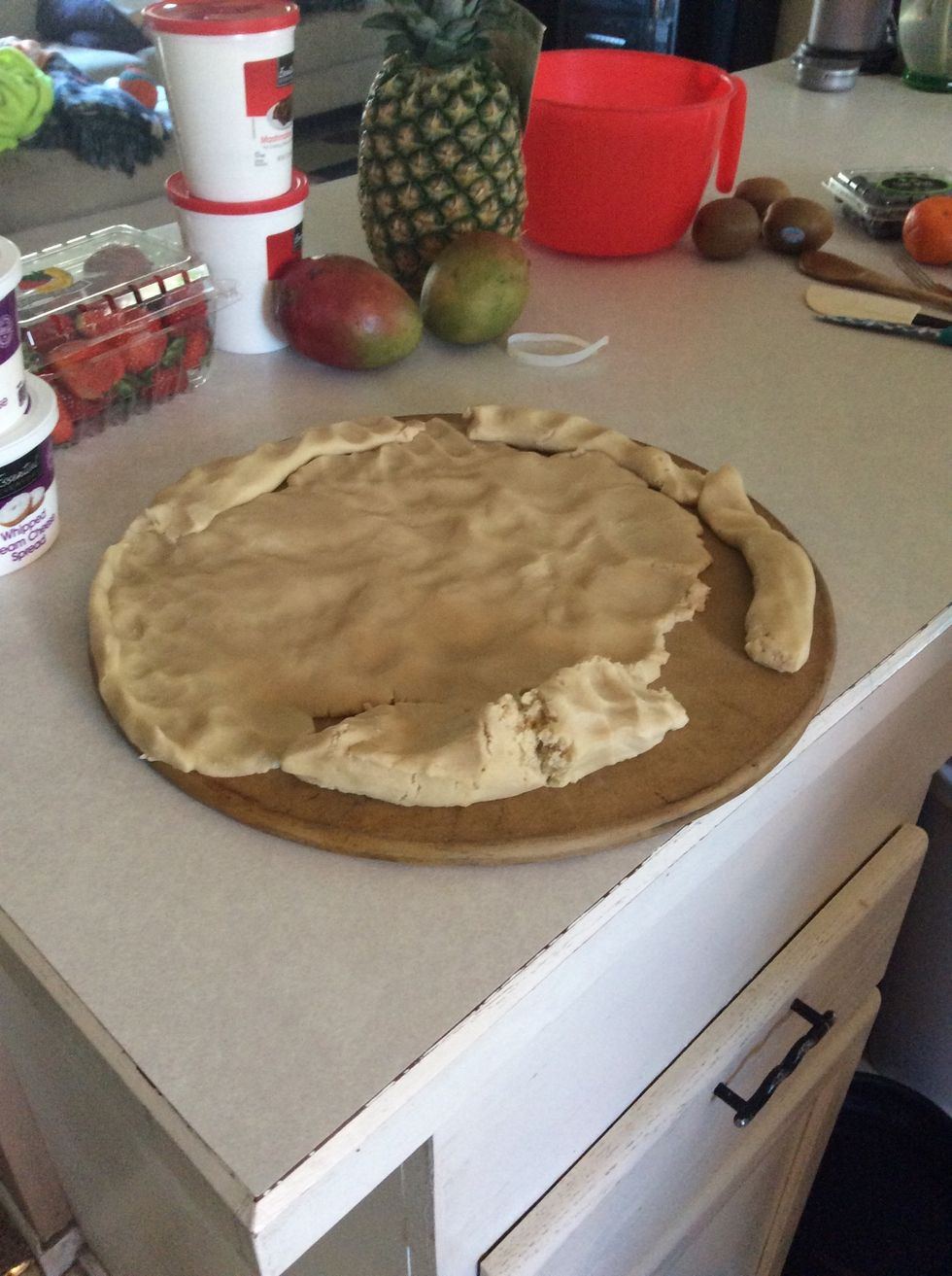 Unravel your 2nd dough roll and rip it into 6 skinny pieces. Place them along the edges of the pan.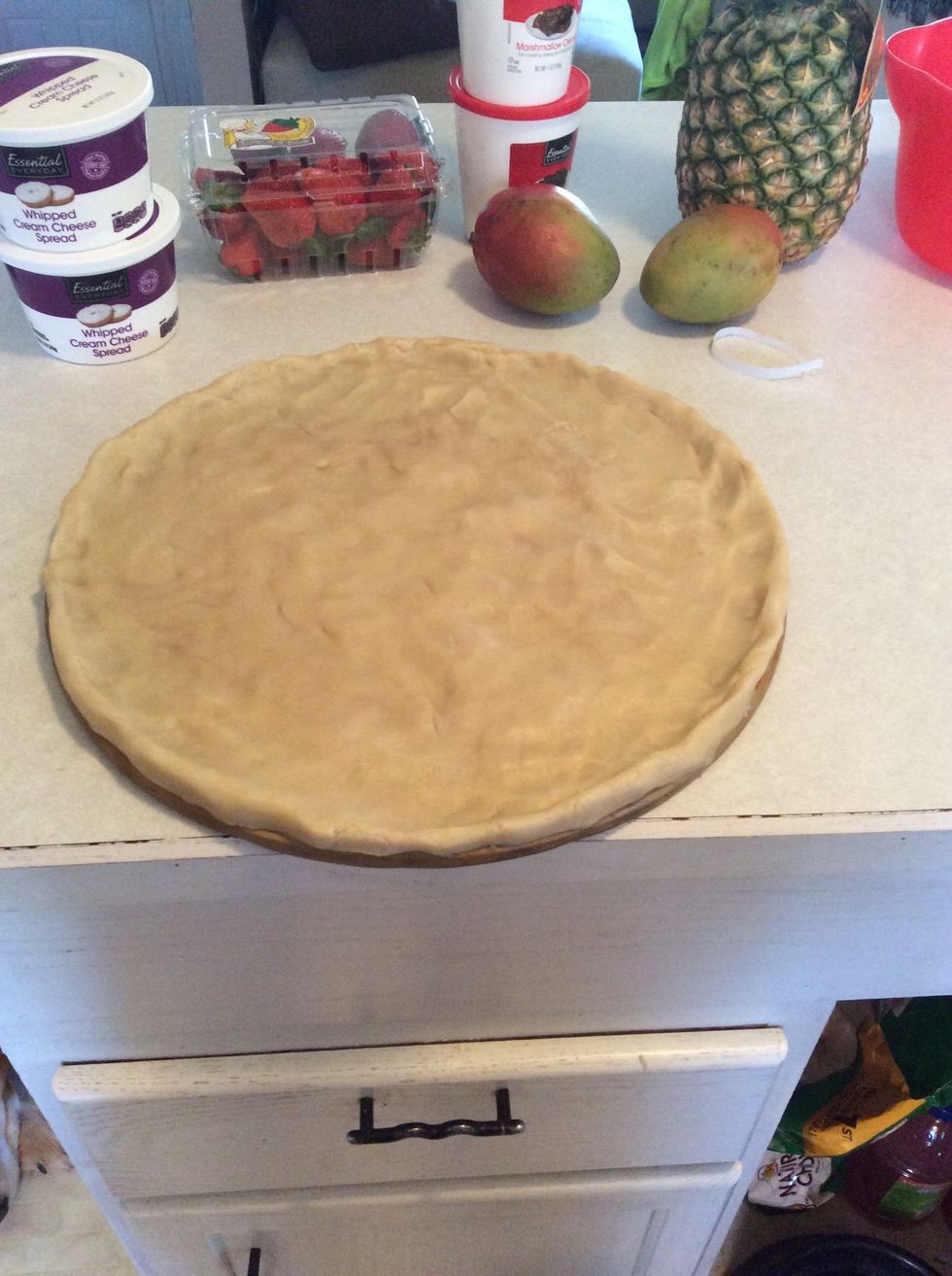 Knead and push down on the dough so that it's spread evenly. It should cover the entire pan.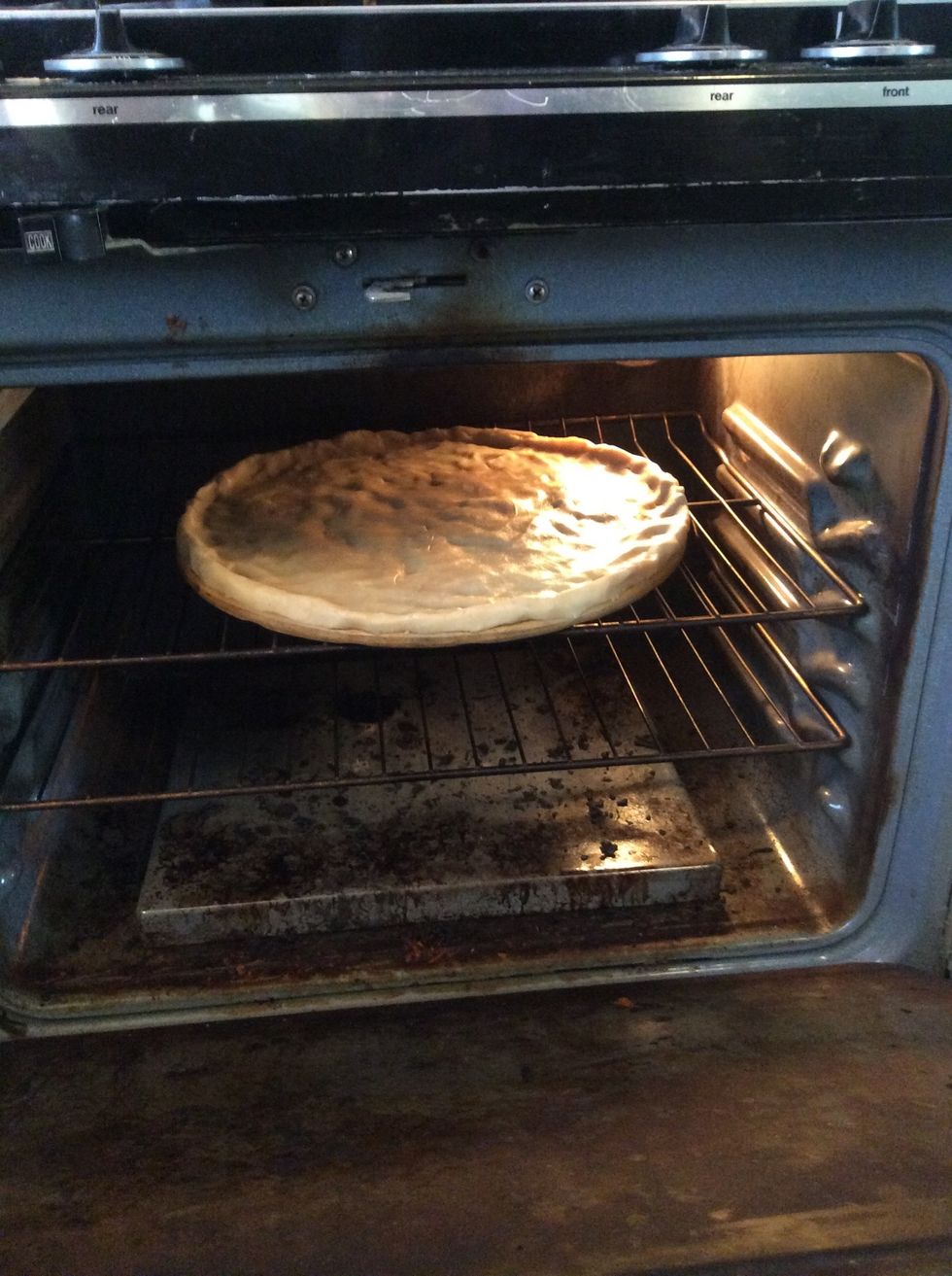 Place the pan on the top rack of your oven to cook for 11-15 minutes or until it's light brown.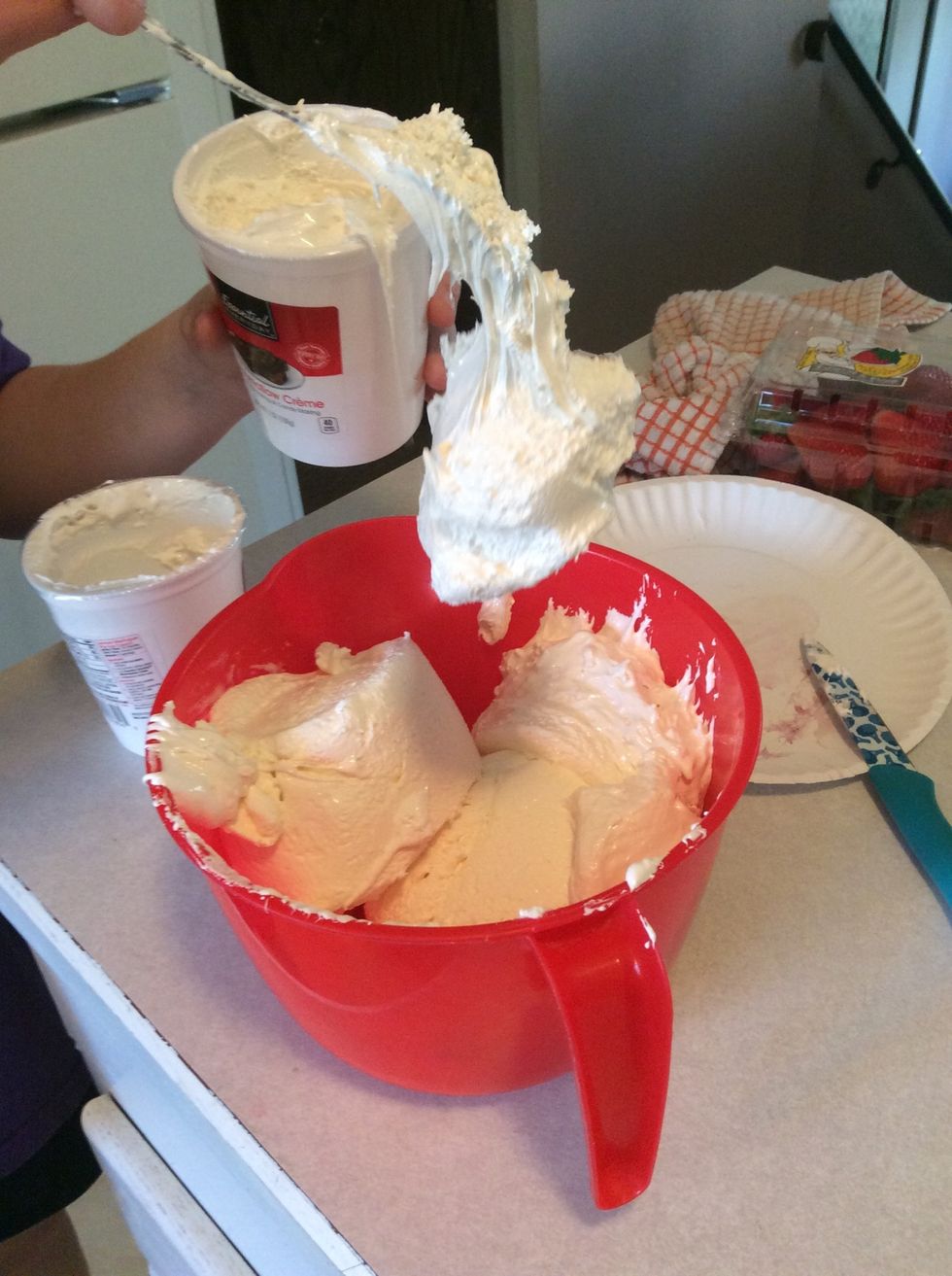 Empty out all of your containers of whipped cream cheese and marshmallow creme into your mixing bowl.
Stir it together with a fork for a few minutes until it's whipped and light.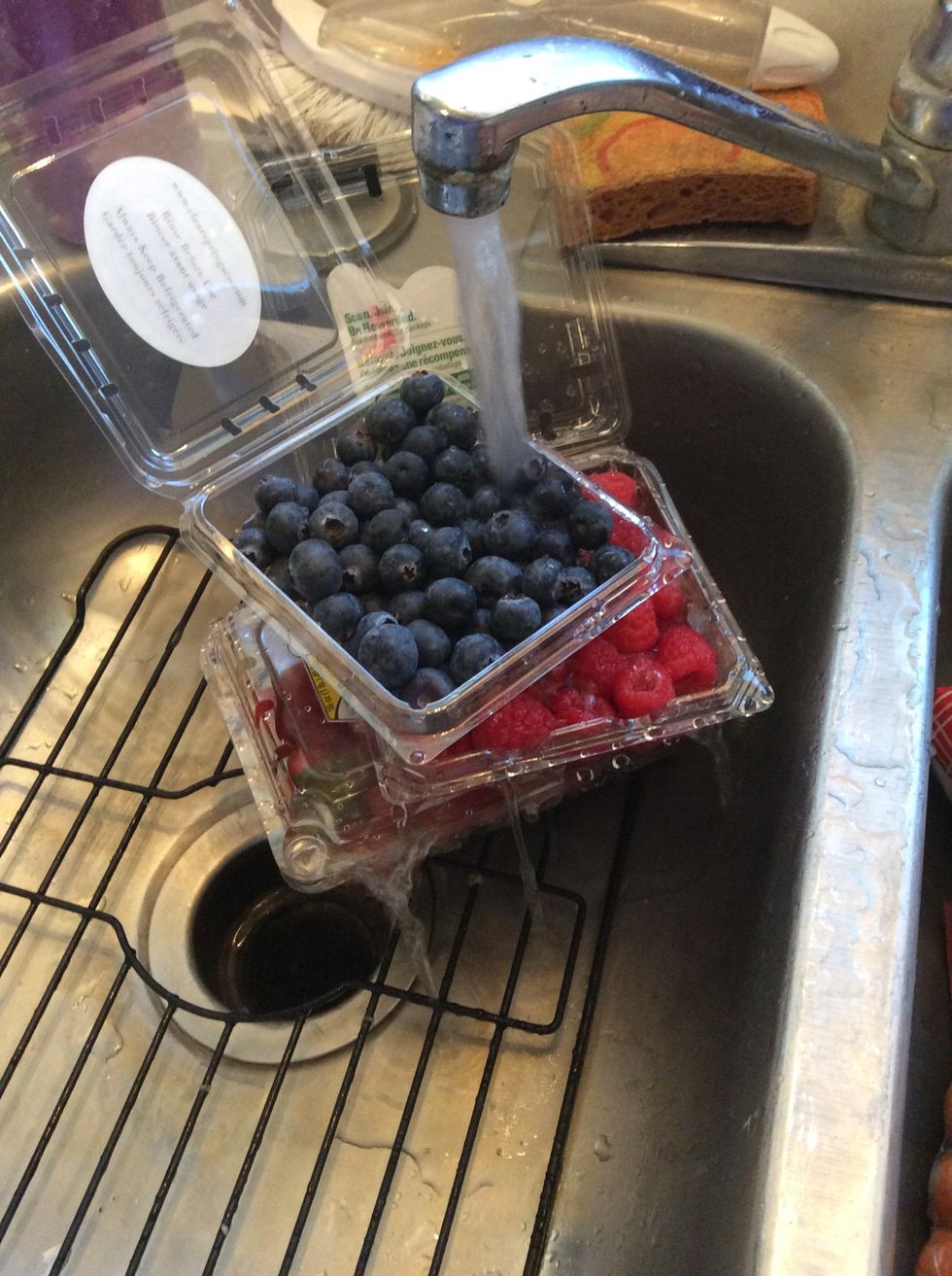 Take all of your fruit and rinse it under cold water.
Peel off the skins of the mangos, kiwi and pineapple with your knife.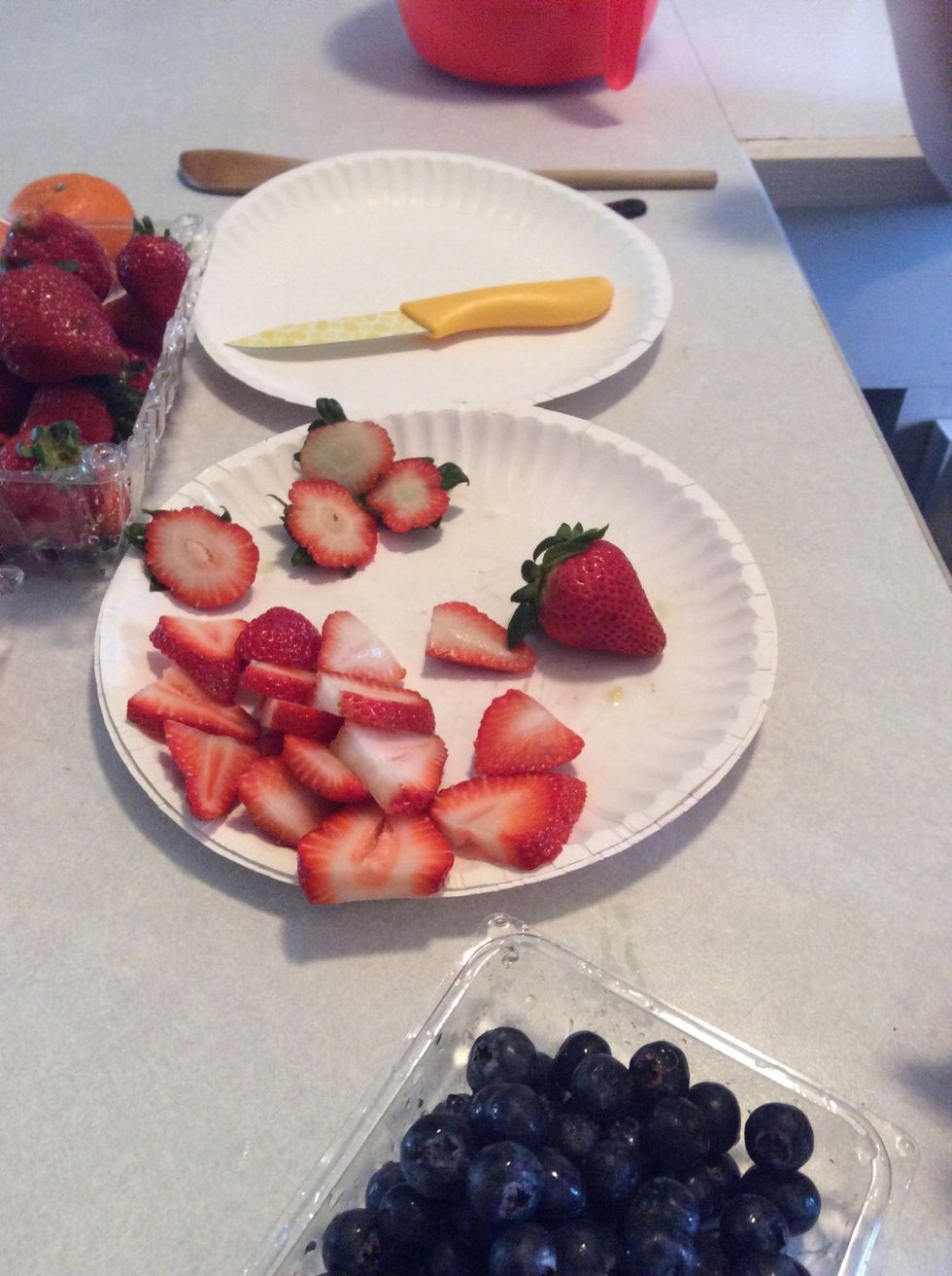 Cut the fruit into small thin pieces. Do this to the strawberries as well, but leave the other berries alone.
Check the cookie in the oven. If it's light brown take it out and let it cool.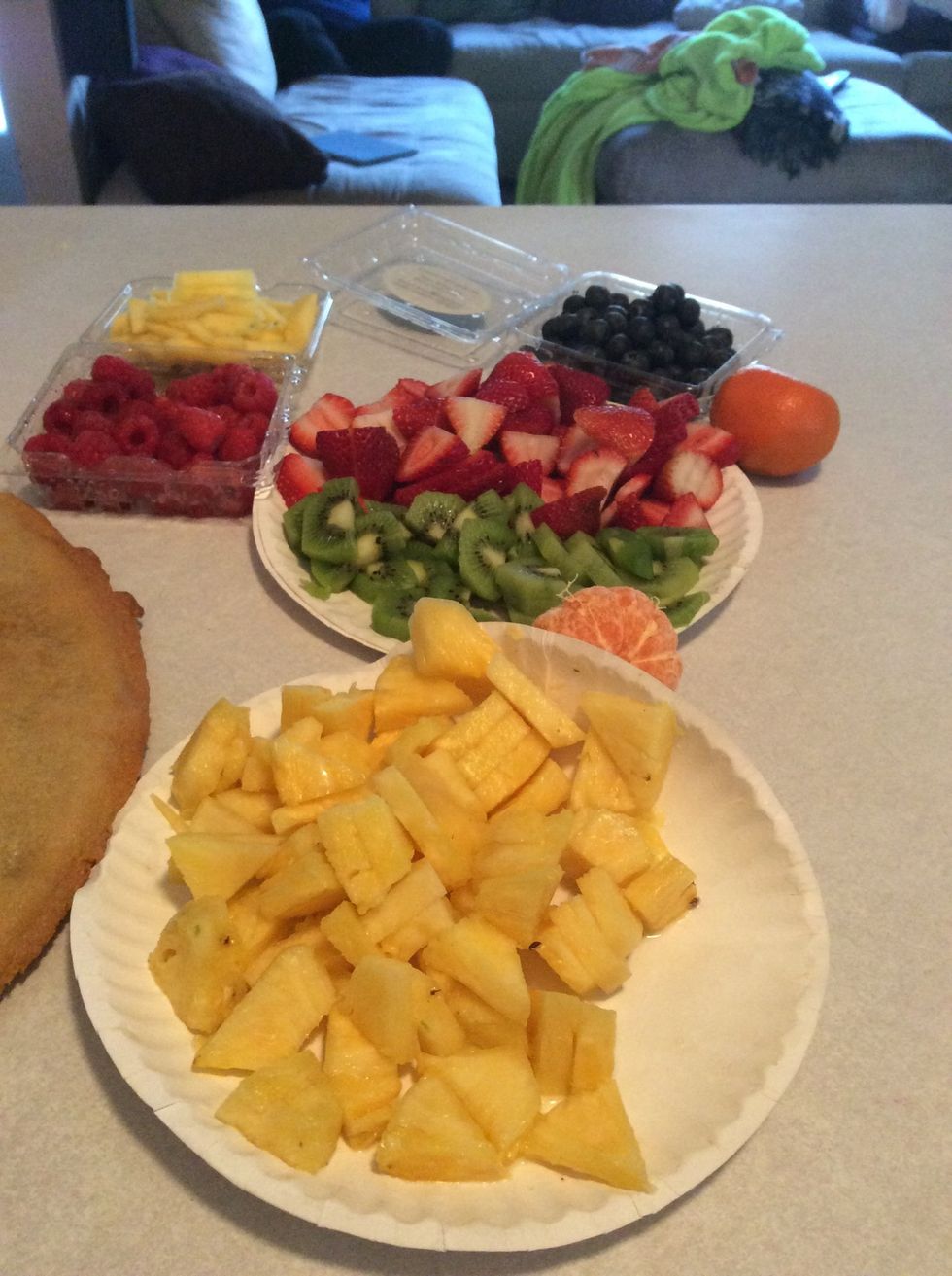 Put all of your fruit together in small piles, separating each kind.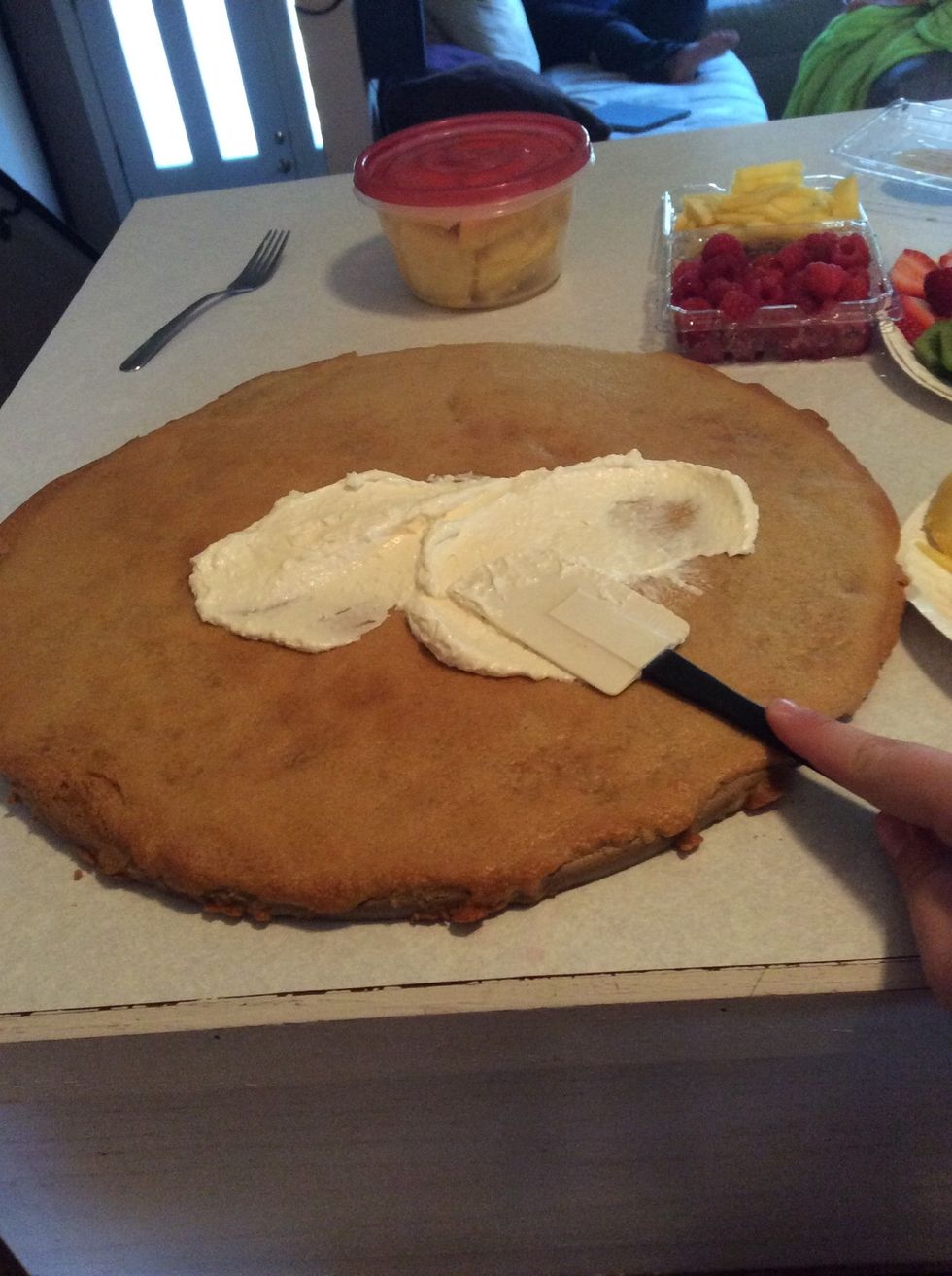 Take your cream and use the spreading utensil to scoop it out on the cookie.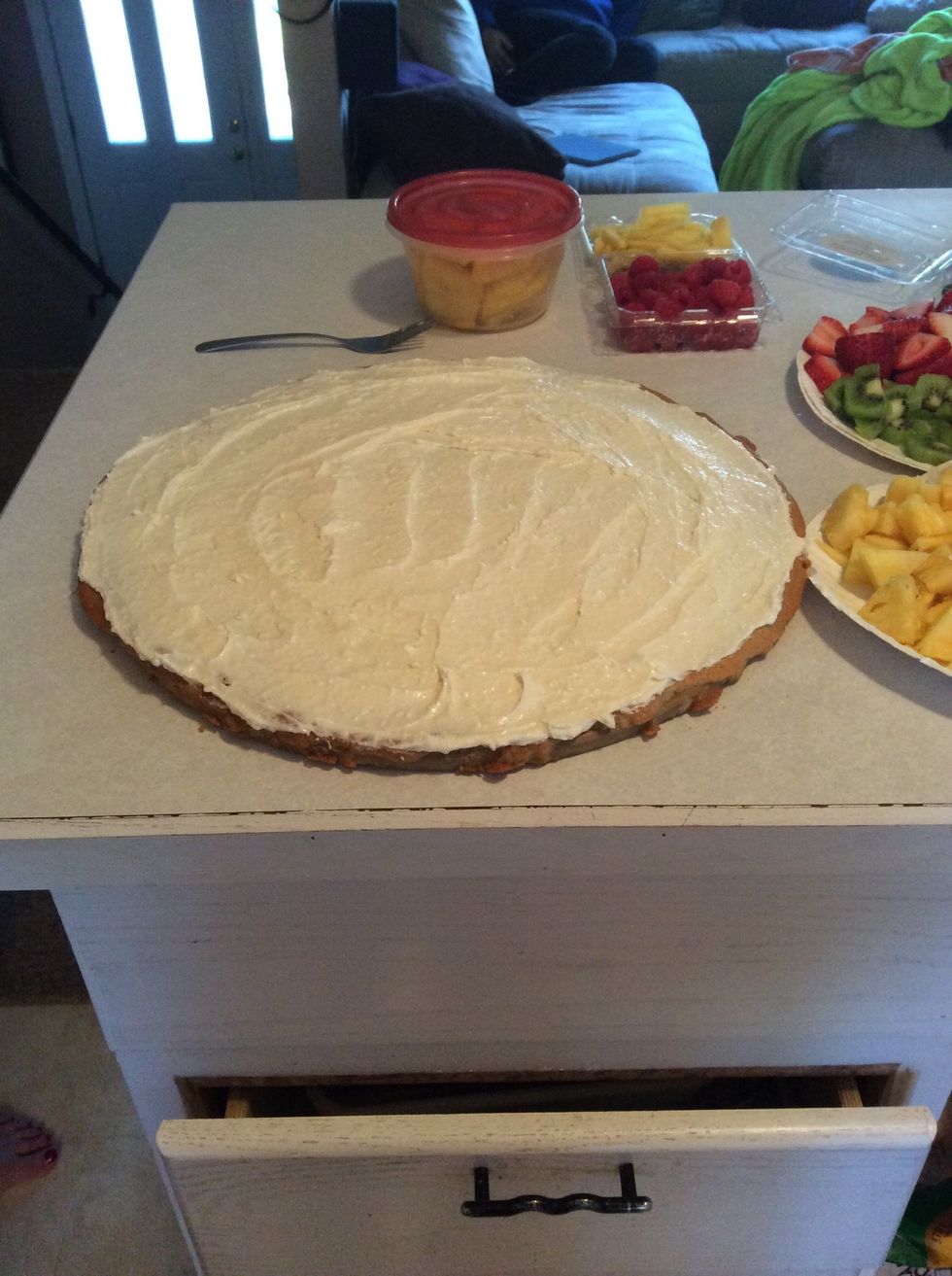 Spread it around carefully. It should be 1/2 inch thick and cover the cookie.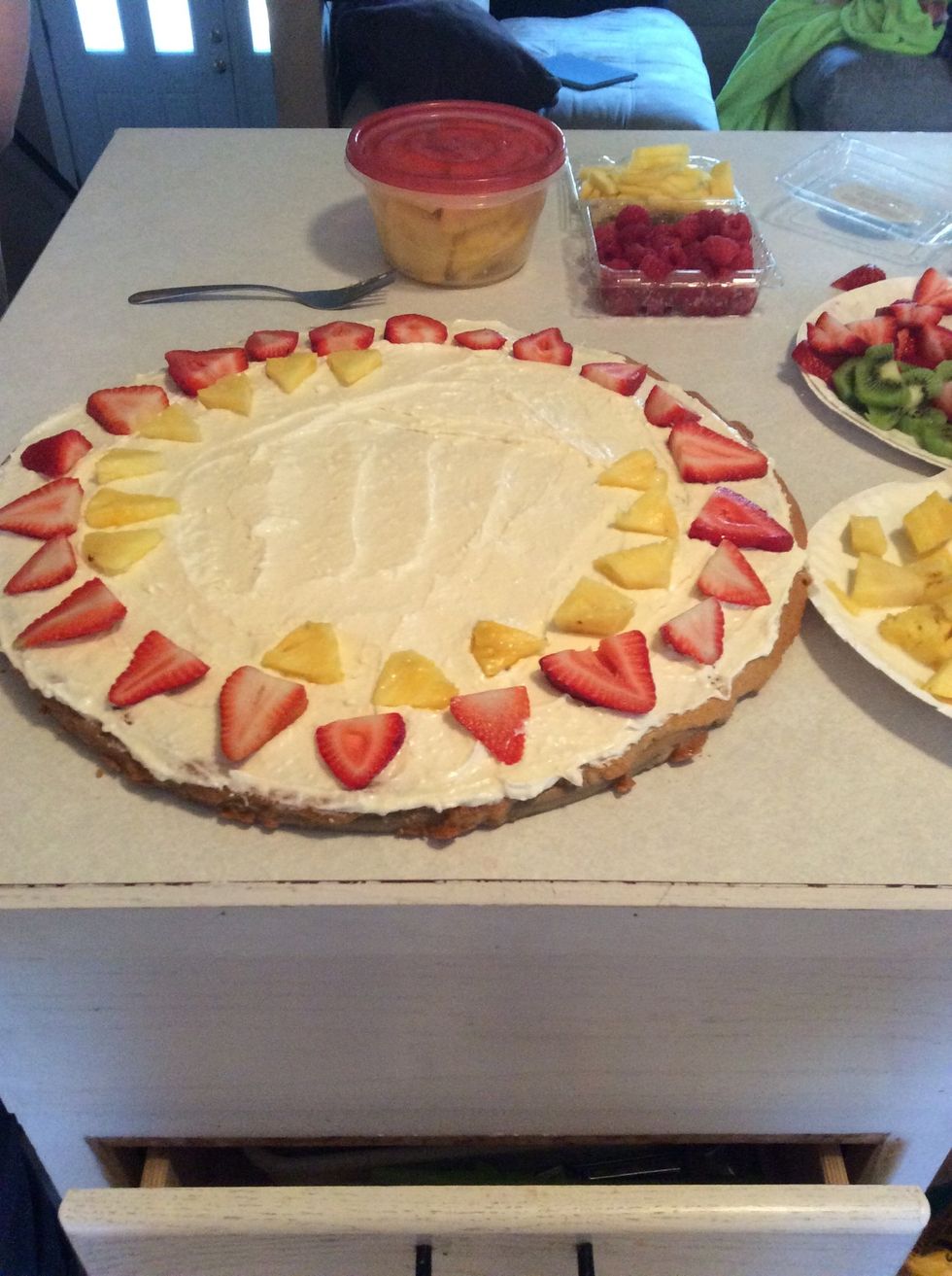 Start with whatever fruit you want and make a pattern with them on the cookie.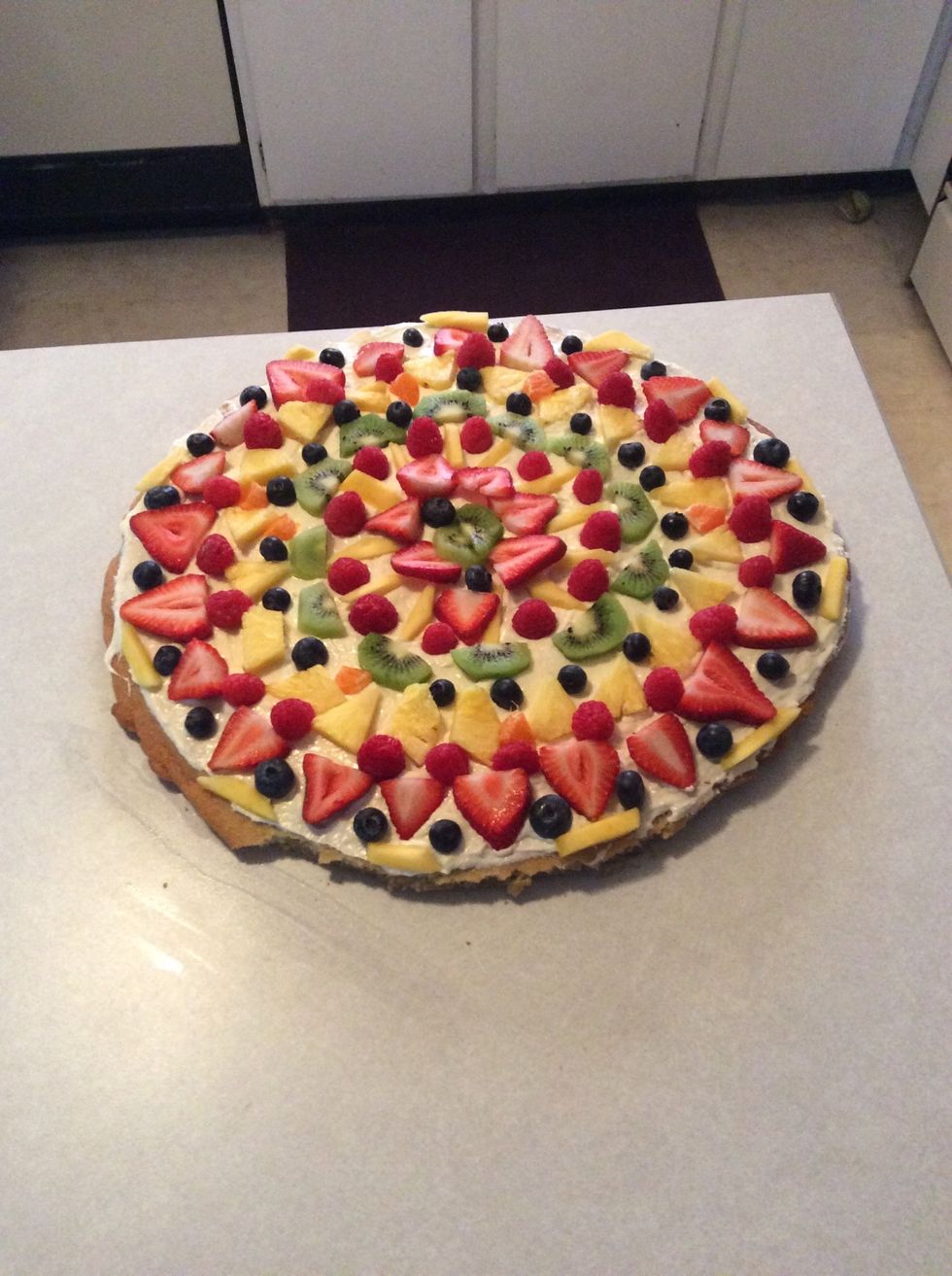 Continue your pattern until you used all of your fruit or covered the entire cookie.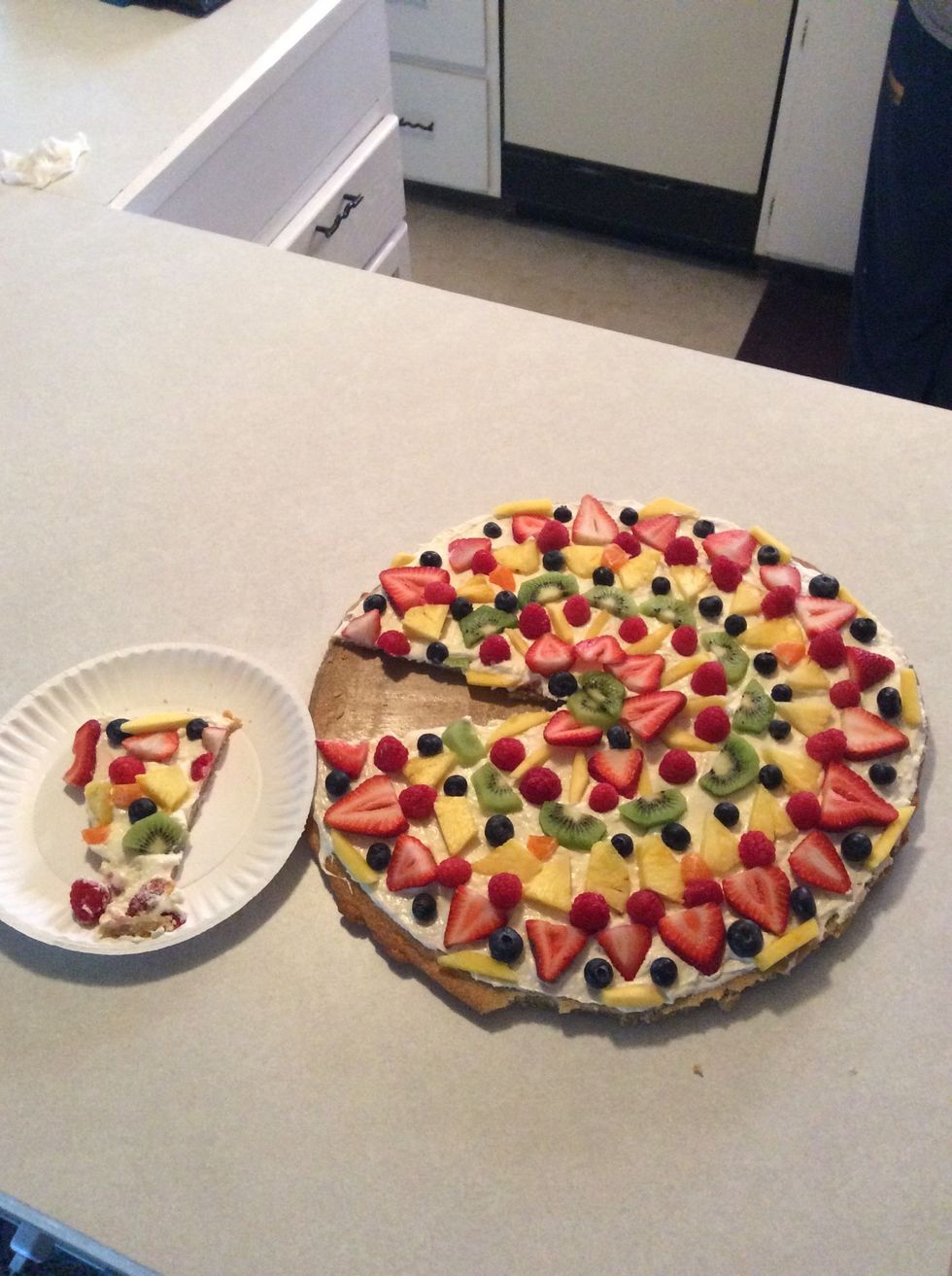 Lastly cut out a piece and ta-da, you have yourself a delicious fruit pizza.
This snap guide requires viewers to have a basic understanding of how to use kitchen appliances and cook. Adults may need to cut the fruit.
33.0oz Sugar cookie dough
14.0oz Marshmallow Creme
24.0oz Whipped cream cheese
1.0bnch Strawberries
6.0oz Blueberries
2.0 Mangos
3.0 Kiwi
1.0 Pineapple
6.0oz Raspberries
1.0 Mixing bowl
1.0 Spreading utensil
1.0 Pizza pan
1.0 Knife
1.0 Fork