We have a plum tree in our garden and some years there are no plums other years there are so many that children in our neighbourhood have stomach ache for days. This is one of those years.
58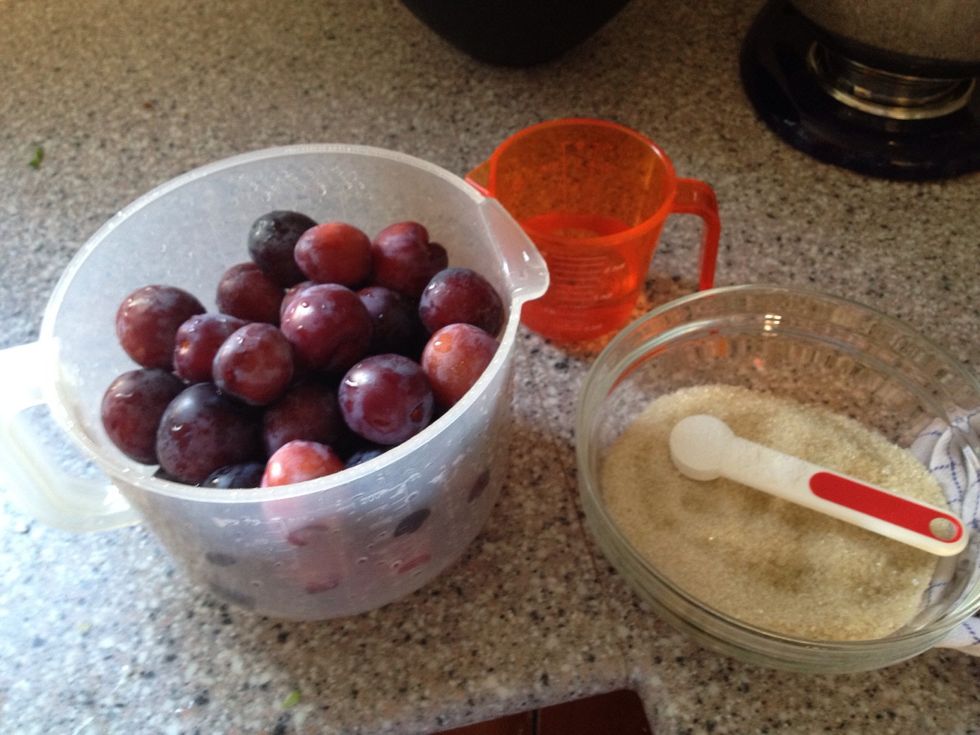 The children in my neighbourhood love to steal our plums. This late summer is very hot so I'm going to make some nice plum juice for the little scoundrels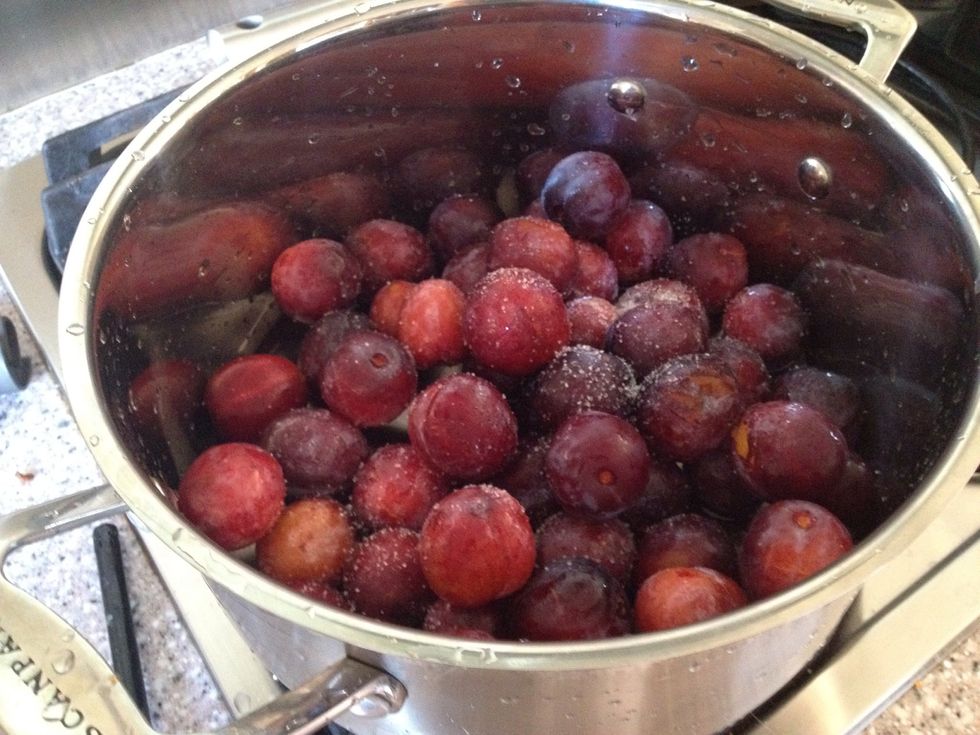 Plums, water and citric acid in the pot. Bring to the boil and boil for 15 minutes with lid on.
Drain the juice, I have some cheese cloth in the bottom of the colander. Use any cloth you got. Add sugar to the juice and bring to the boil. Bottle the juice and keep it in the fridge.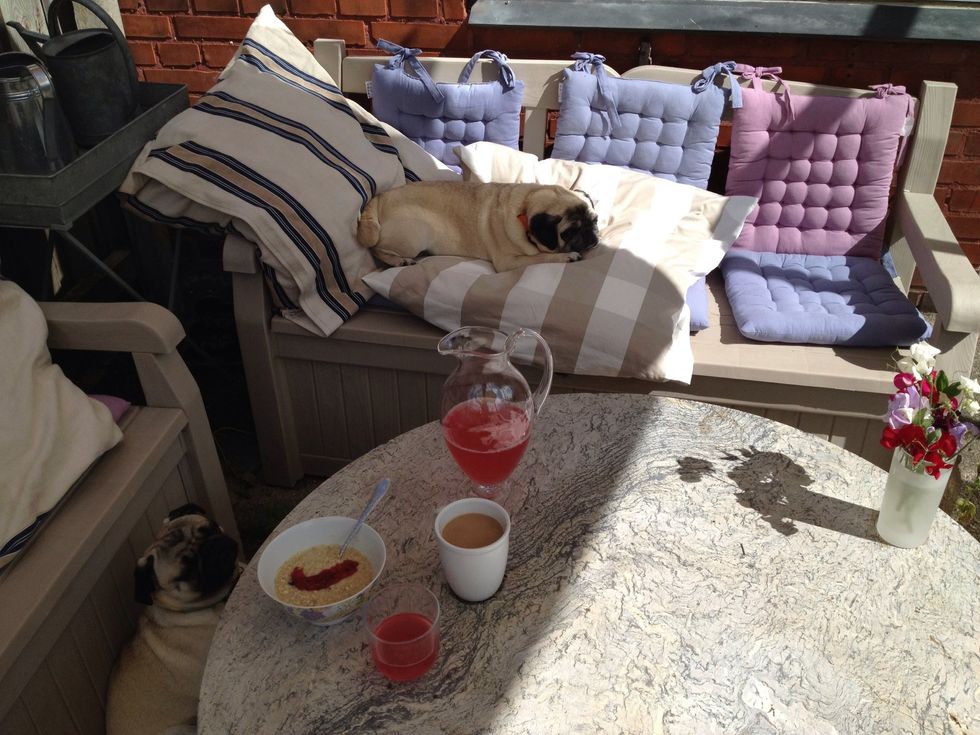 Dilute 4:1 The undiluted juice will keep for 2-3 month in the fridge. See my next guide on what to do with the pulp.
1.0kg Plums
100.0ml Water
175.0g Sugar
1.0tsp Citric acid