You can read the back of the box and follow its instruction.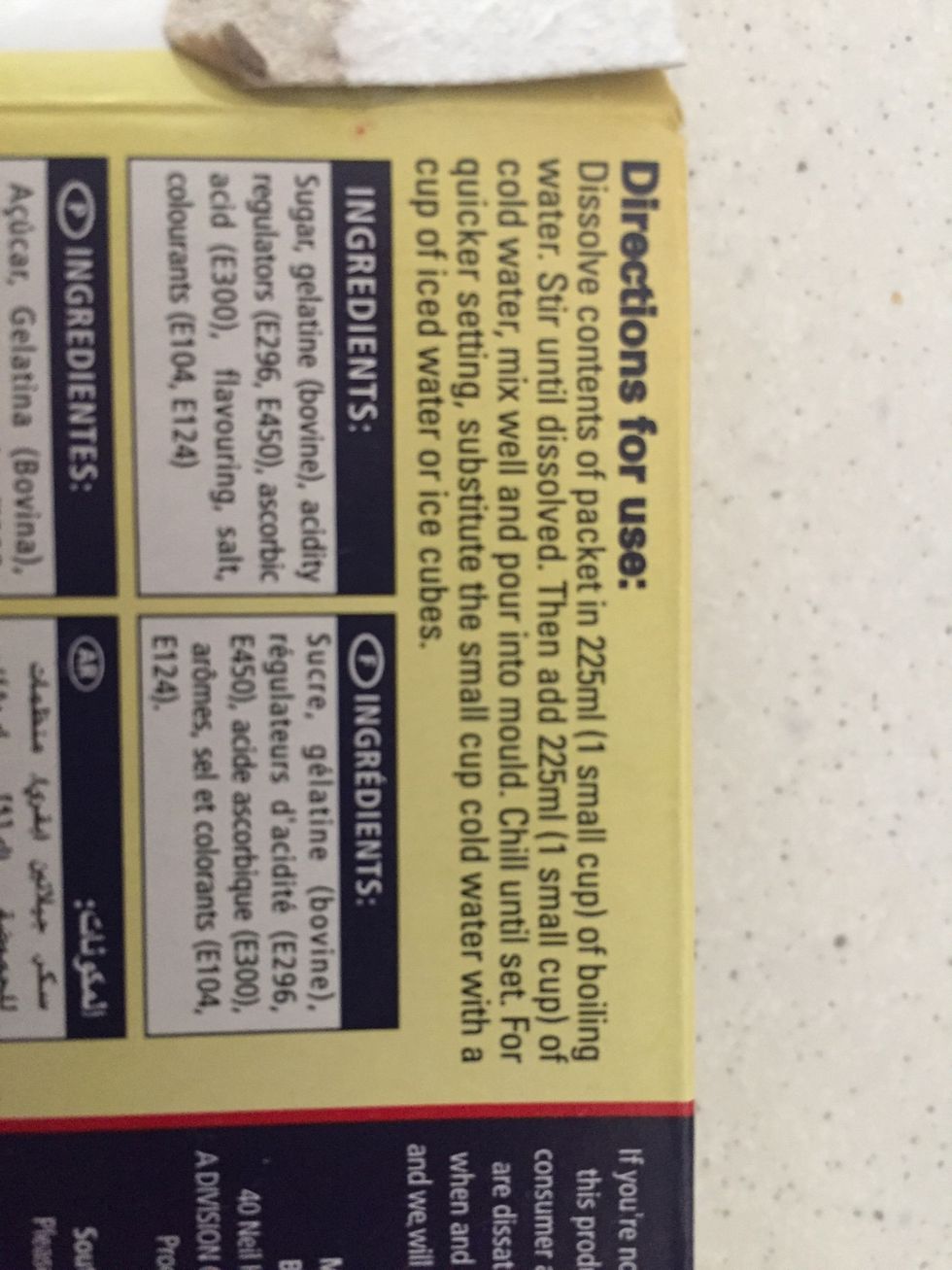 I always do my own way. Mix one bag of jelly powder (80 grams)with one cup of boiled water and let the powder dissolve completely then add half a cup of cold water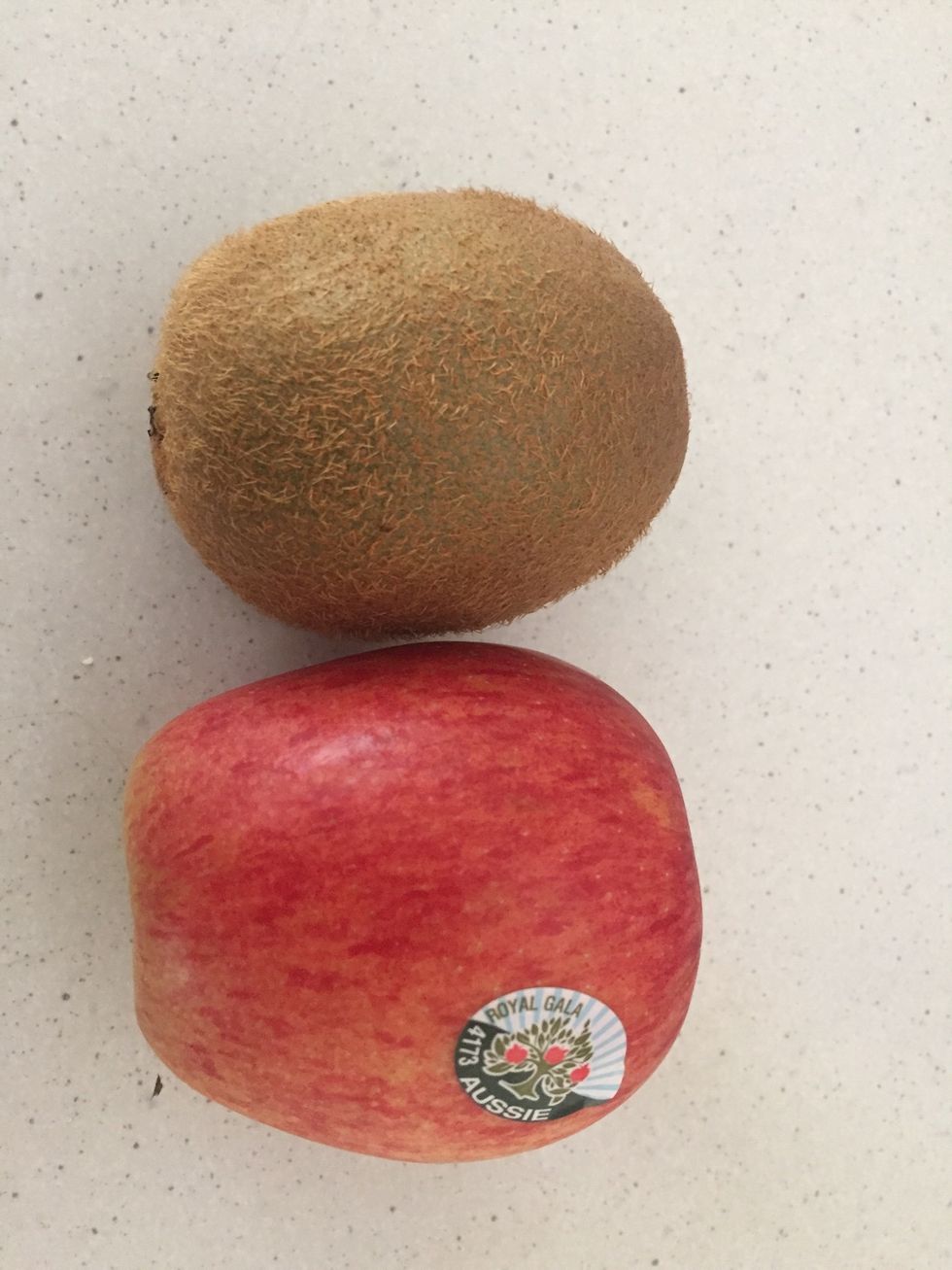 Peel the apple and kiwi fruit or any fruit you have and slice them as you desire.
Put the fruit in your cup, plate, container or what ever you like and pour the liquid jelly on top of the fruit in your container.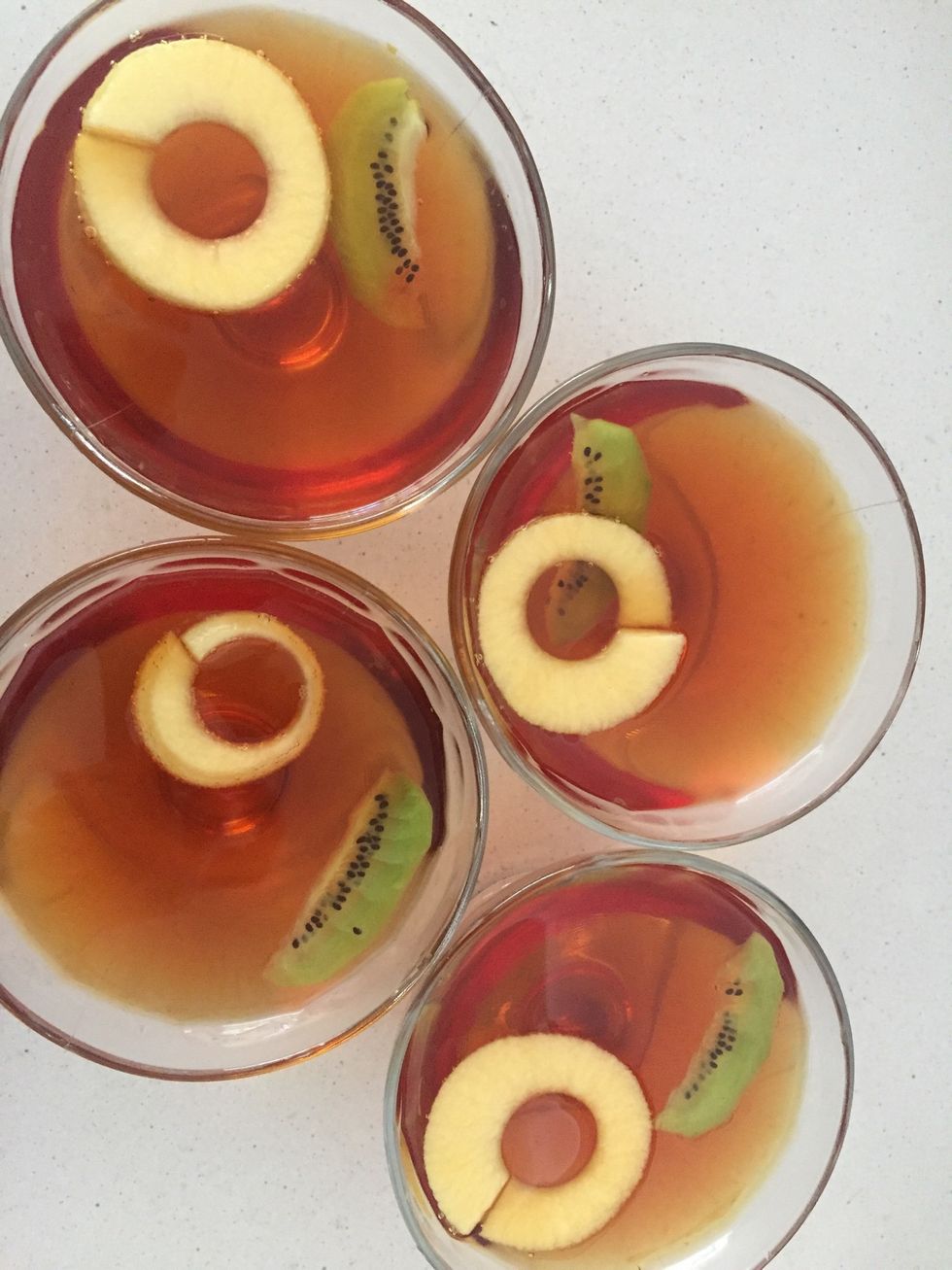 Let it set in the fridge for two hours and enjoy.
Jelly powder
Boiled water
Cold water
Fruit
Negar Heidari
I am Iranian and love cooking. I do my best to cook traditional Iranian dishes and share with whoever like to try best foods ever