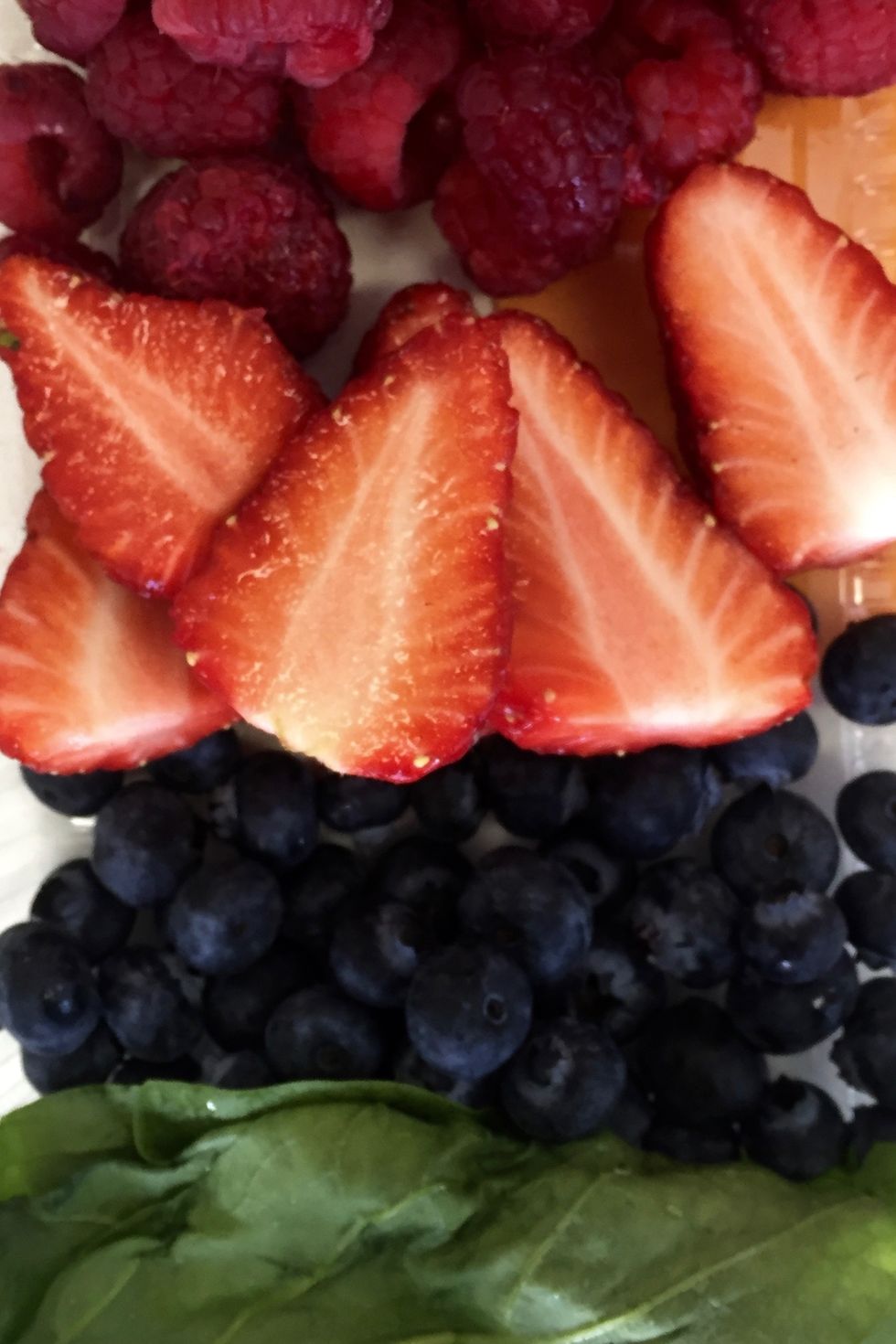 Cut fruit into chunks.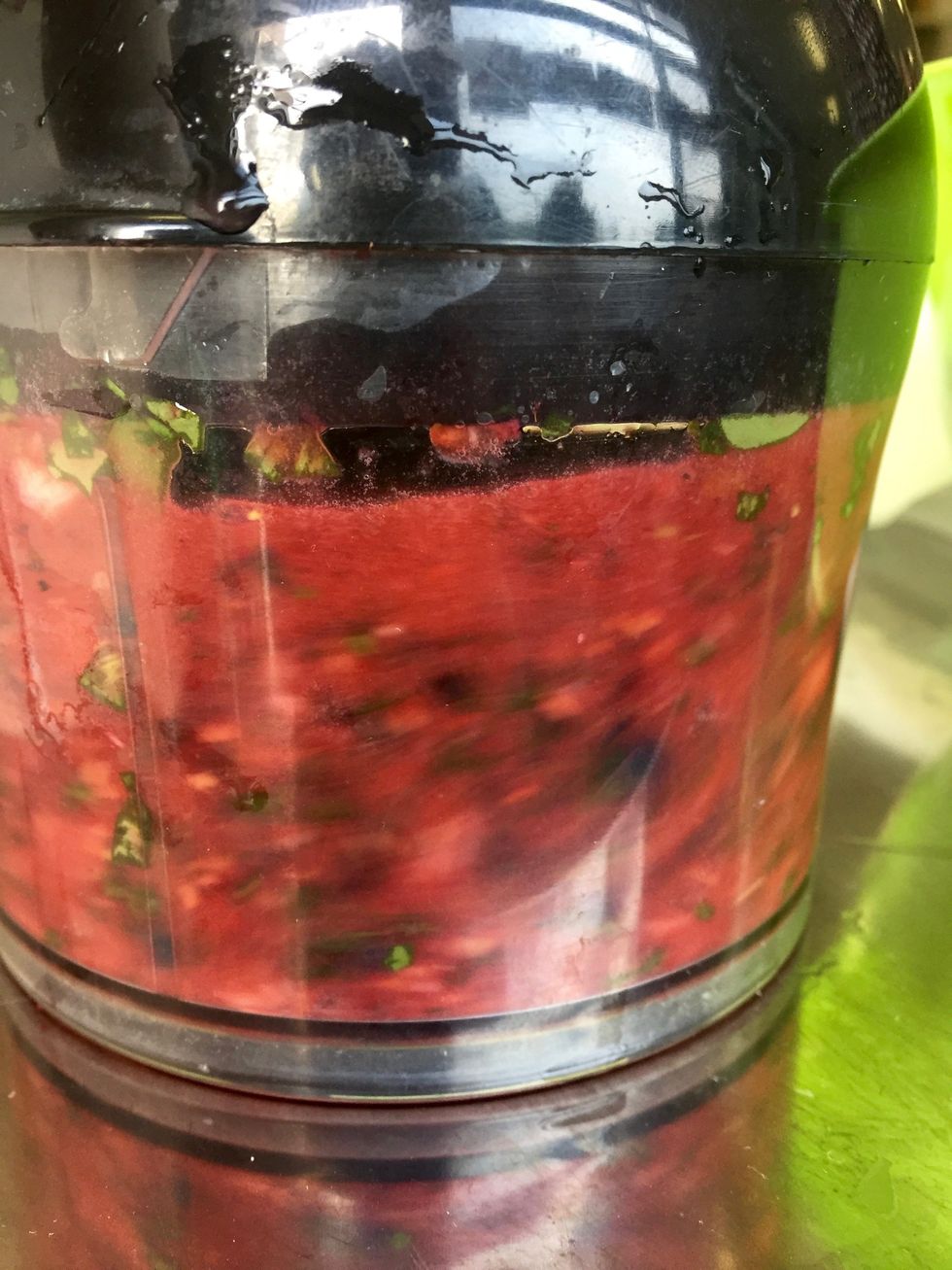 Blend fruits until you have 1 1/2 cups of fruit juice then add in 2-4 tablespoons of honey and 1/2 teaspoons of vanilla extract.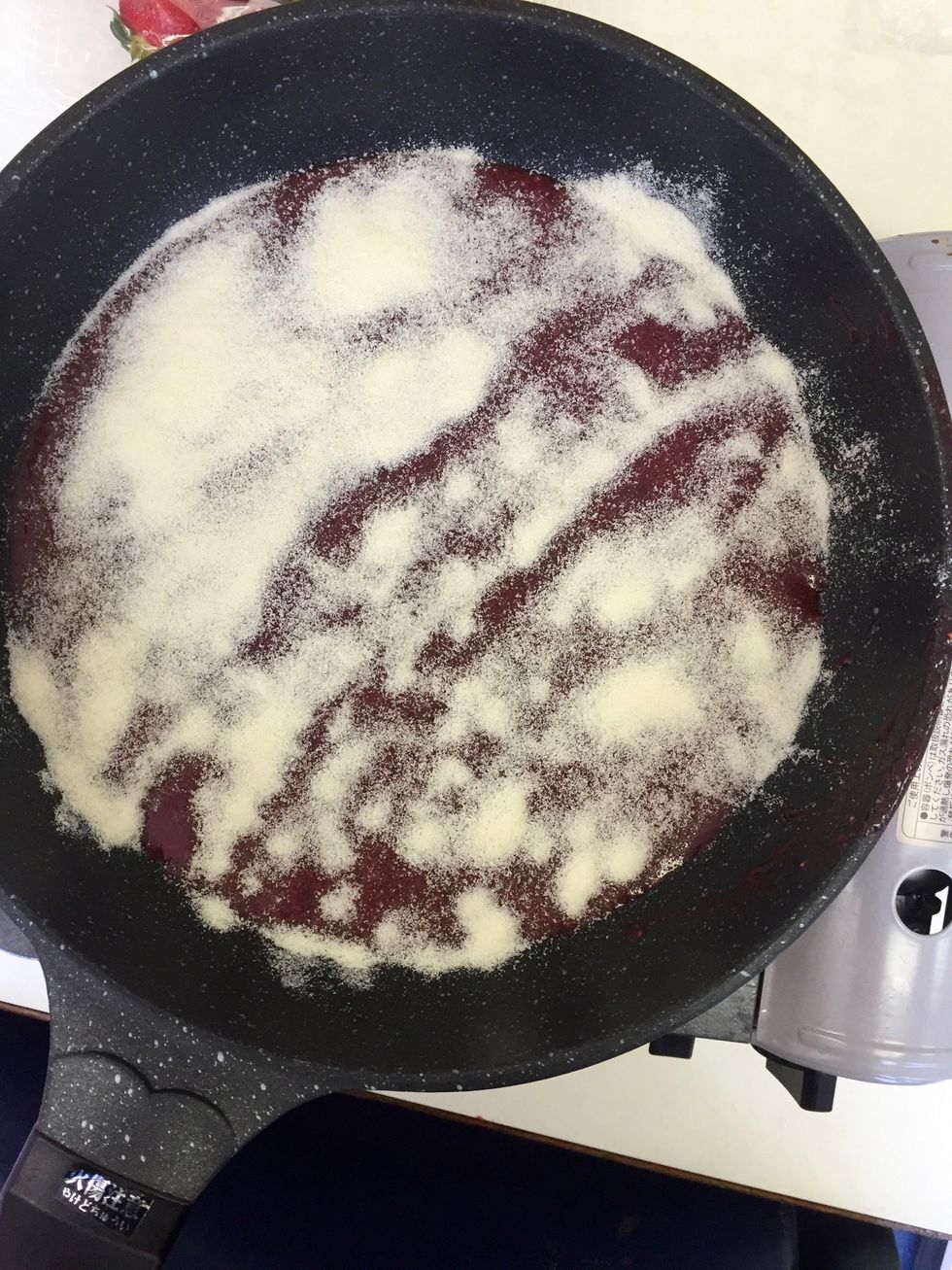 Pour juice into a saucepan and sprinkle 4 tablespoons of gelatin over. Leave until the gelatin is absorbed and the surface is wrinkly.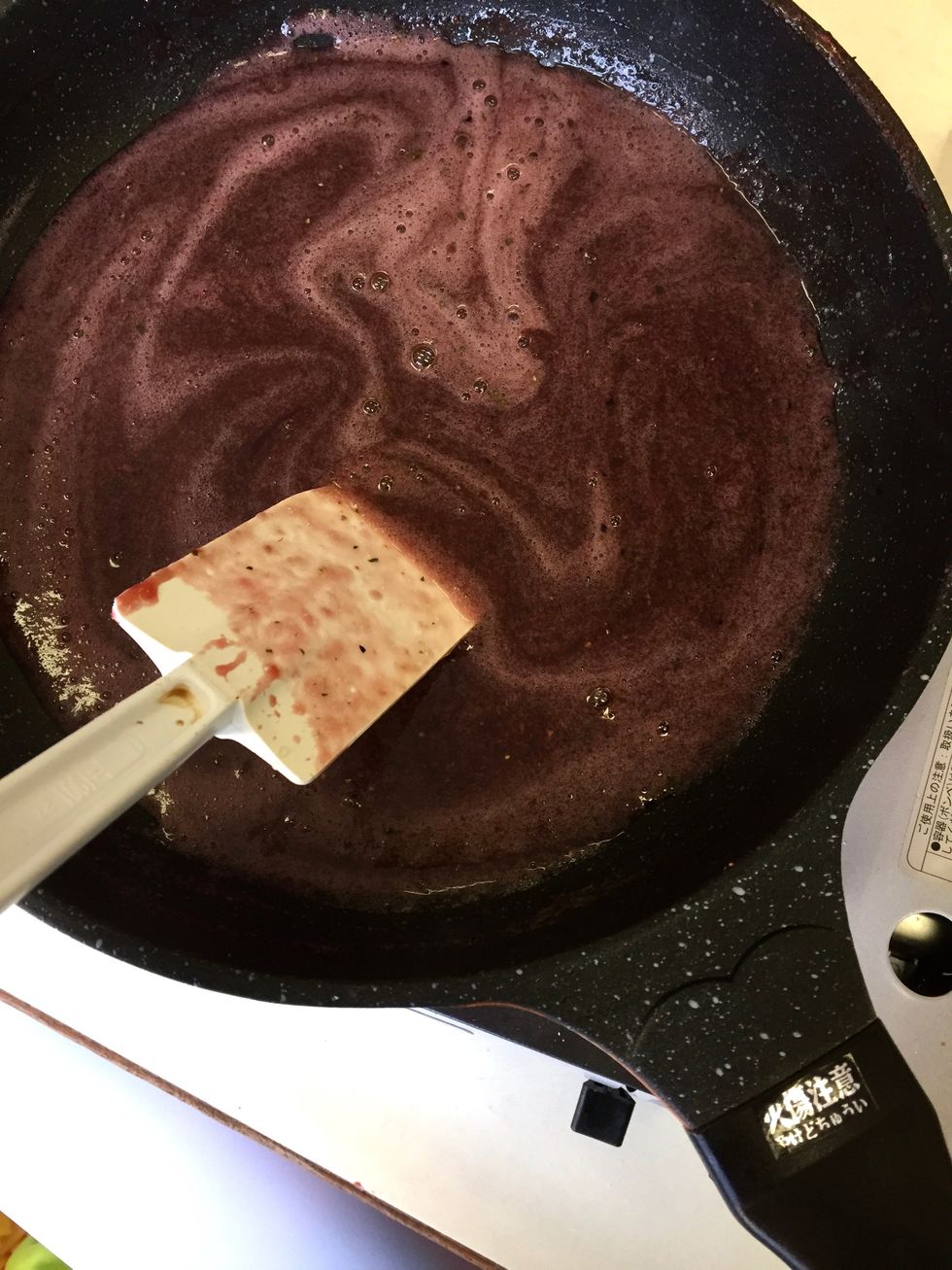 Heat at medium heat on the stove. Let the gelatin dissolve so that it is runny (if it's grainy, keep it on the heat). Make sure to not let it boil.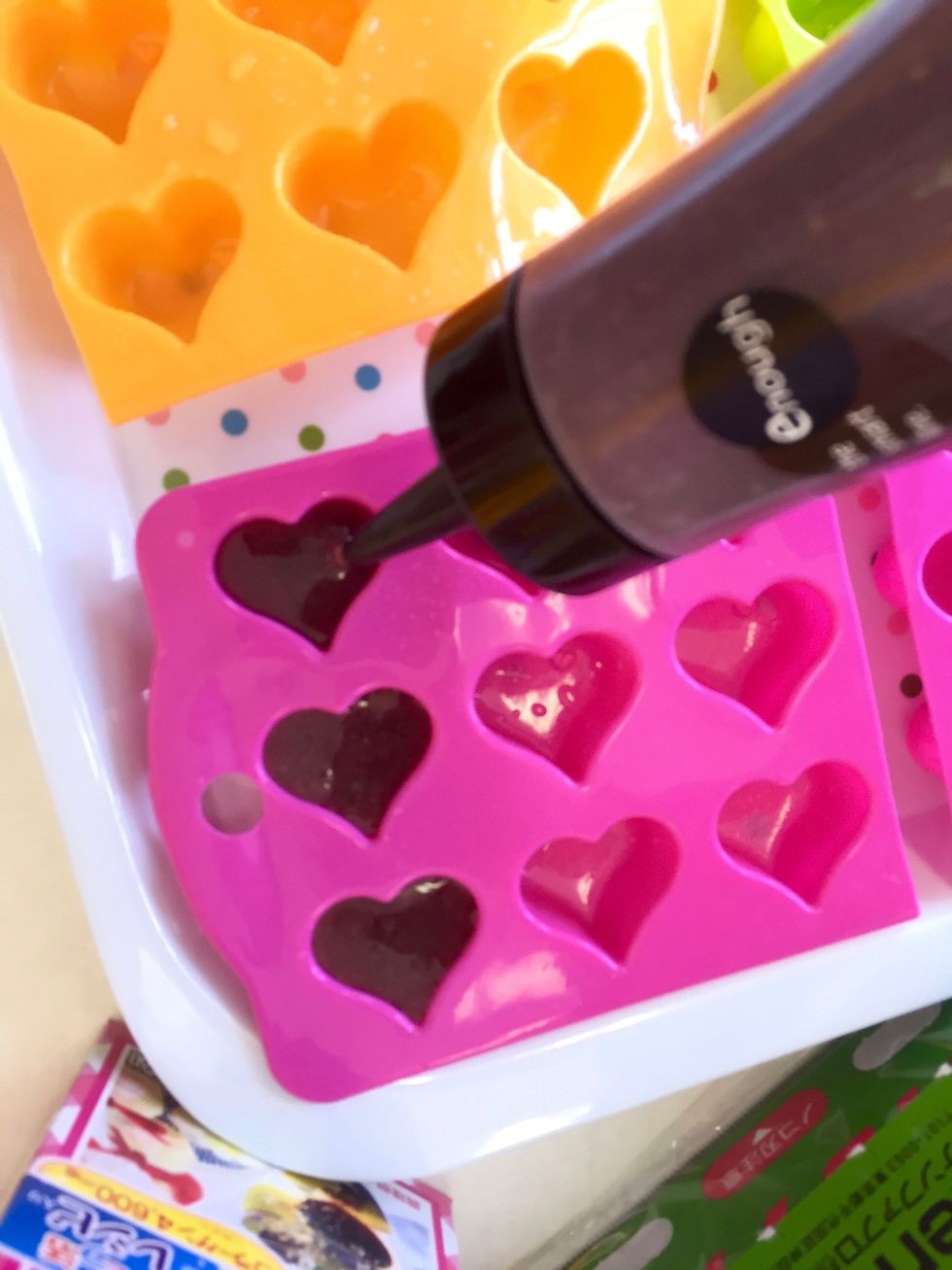 Place molds on tray and pour mixture into molds. Refrigerate for 2-3 hours or until set up, then remove from molds.
4.0Tbsp Honey
4.0Tbsp Gelatin
1/2tsp Vanilla Extract
1.0 Blender
1.0 Strainer
1.0 Knife
1.0 Tablespoon
1.0 Teaspoon
1.0 Measuring Cup
Bowls
1.0 Cutting Board
1.0 Spatula
1.0 Candy Molds
1.0 Tray
1.0 Whisk
1.0 Squeeze Bottle
1.0c Spinach
1.0c Raspberries
1.0c Strawberries
1.0c Blueberries