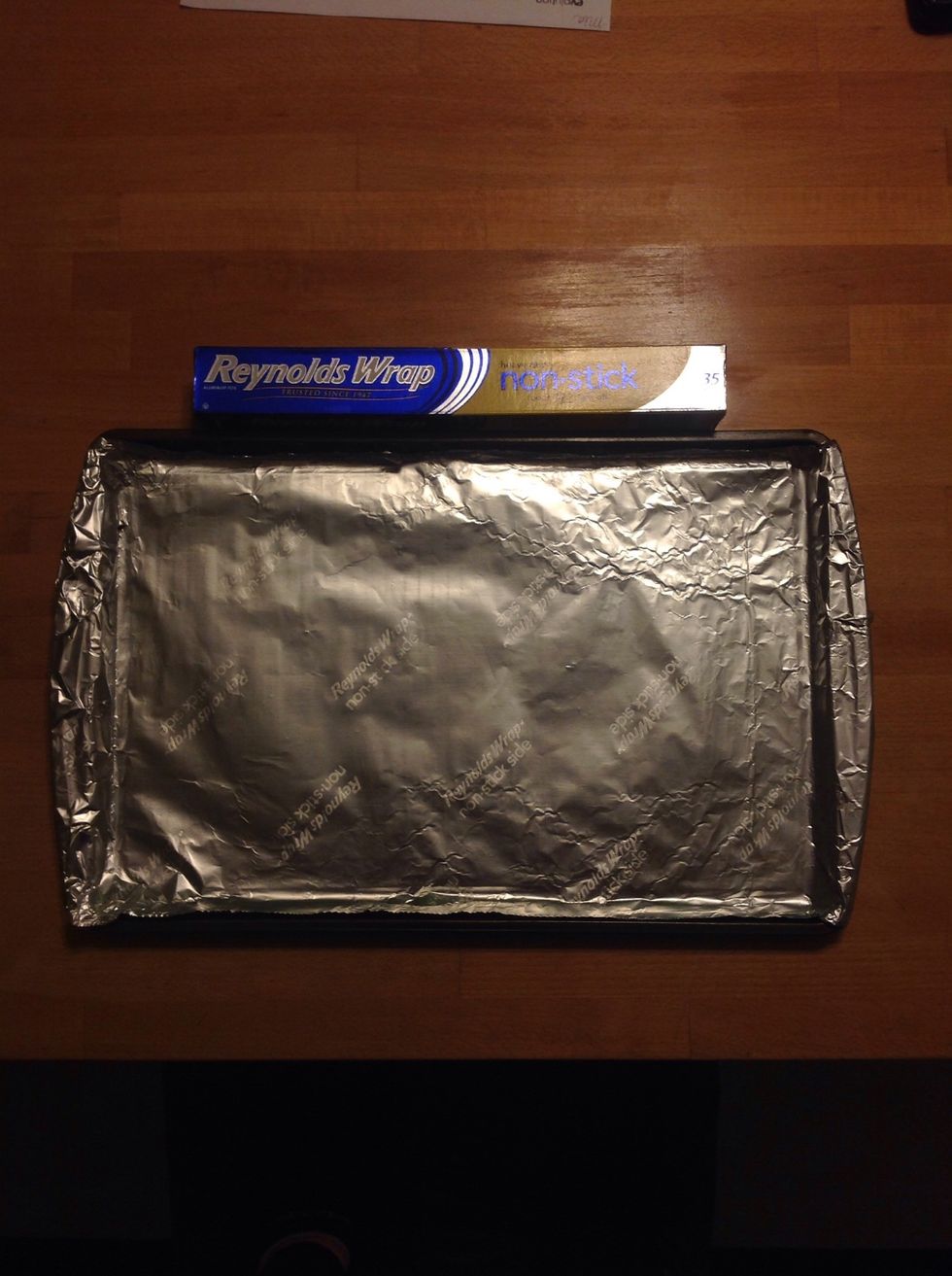 Put the non -stick tin foil on your baking pan.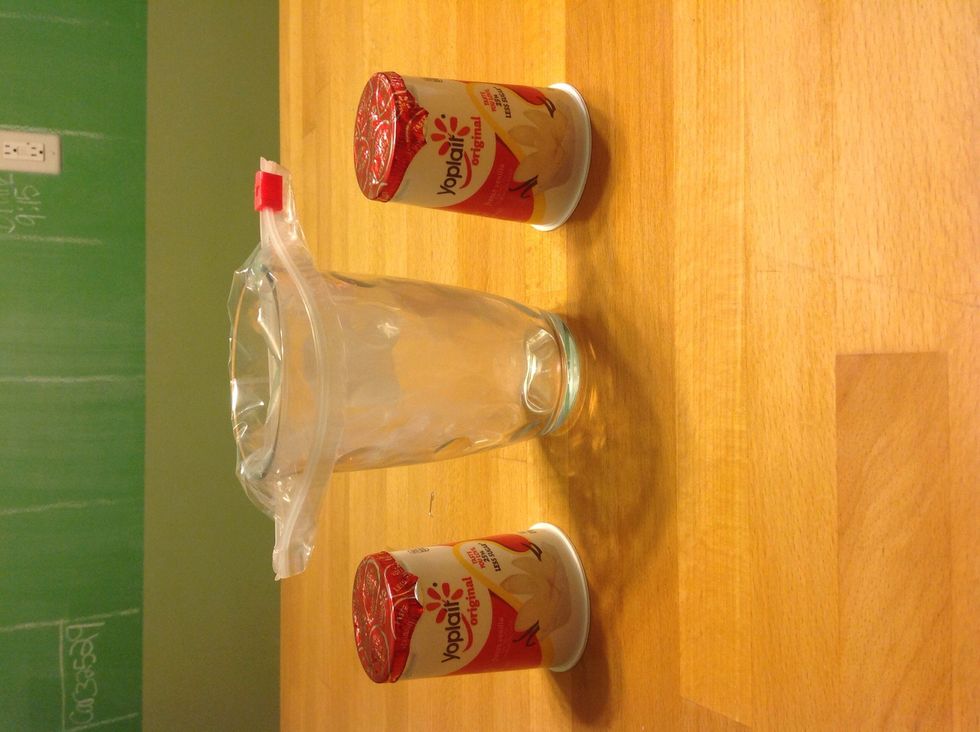 Put your Ziploc bag in the glass and fold the opening of the bag over the glass.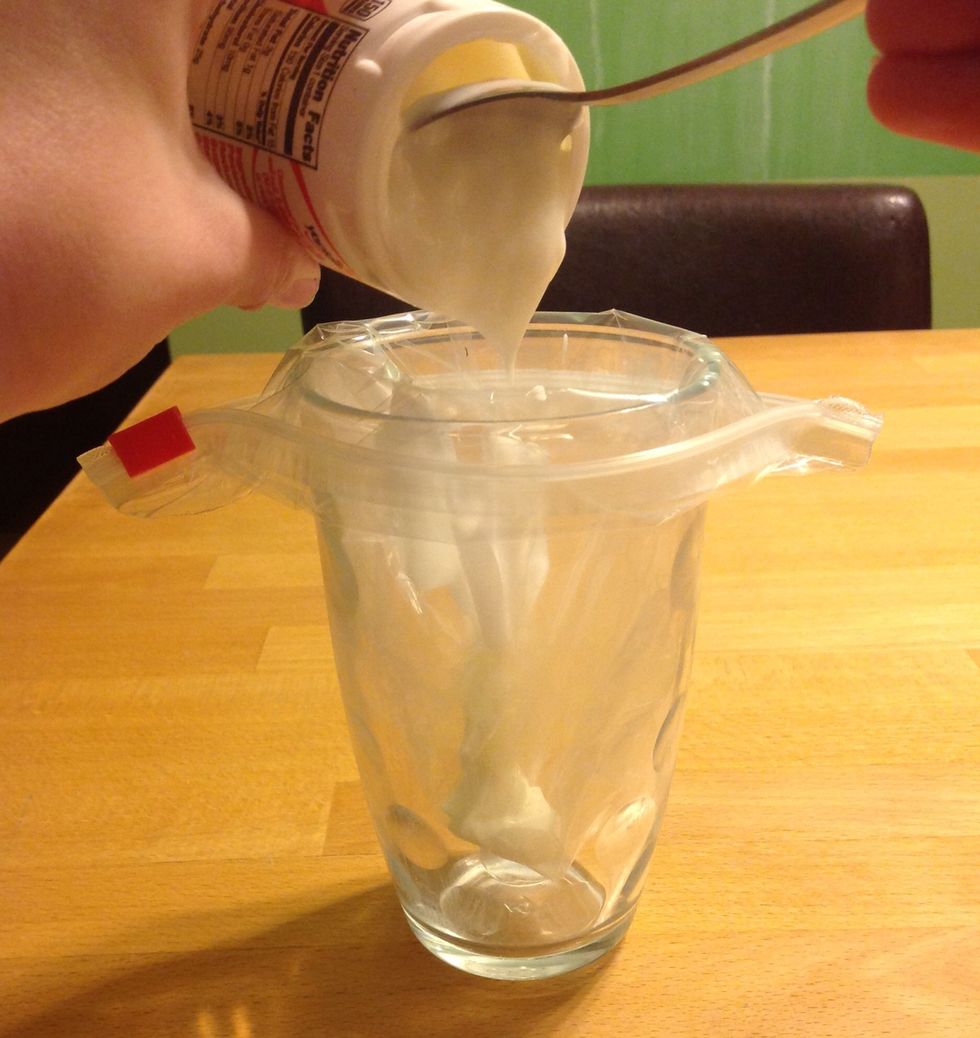 Put 2 cups of yogurt in your glass while spooning the yogurt out of the cups.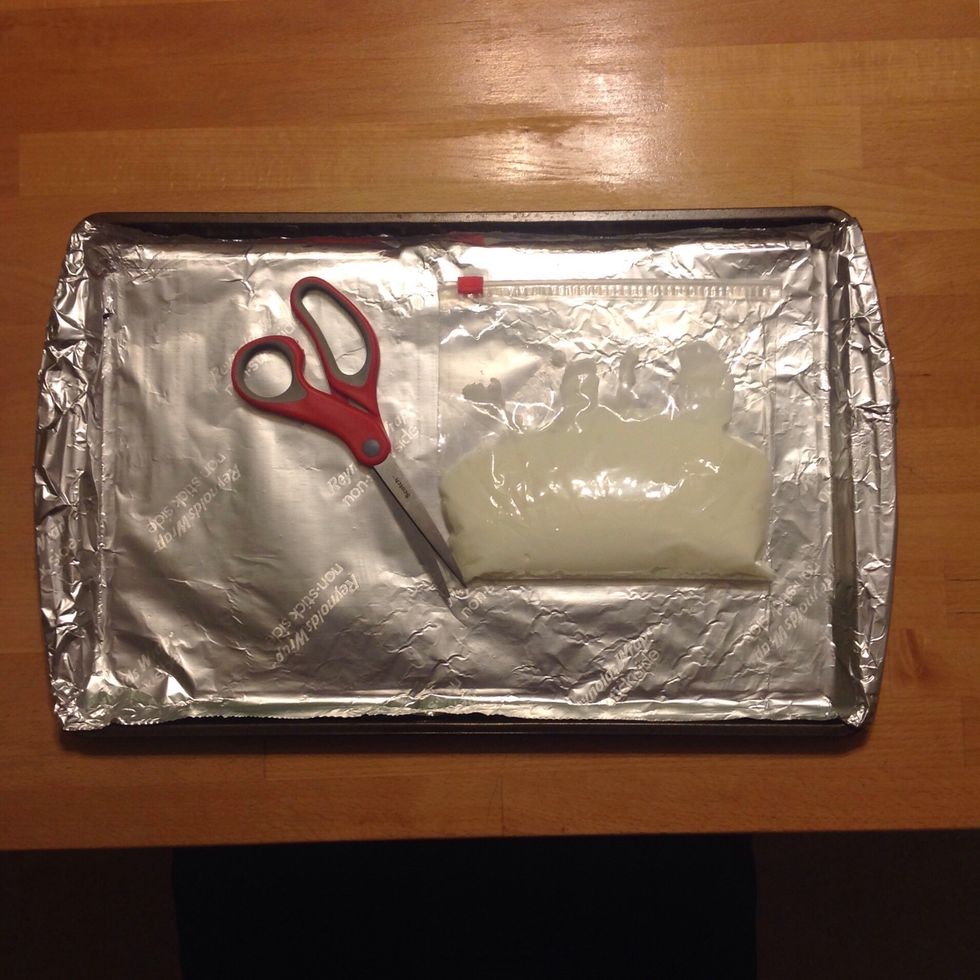 Cut a small hole in the corner of the bag.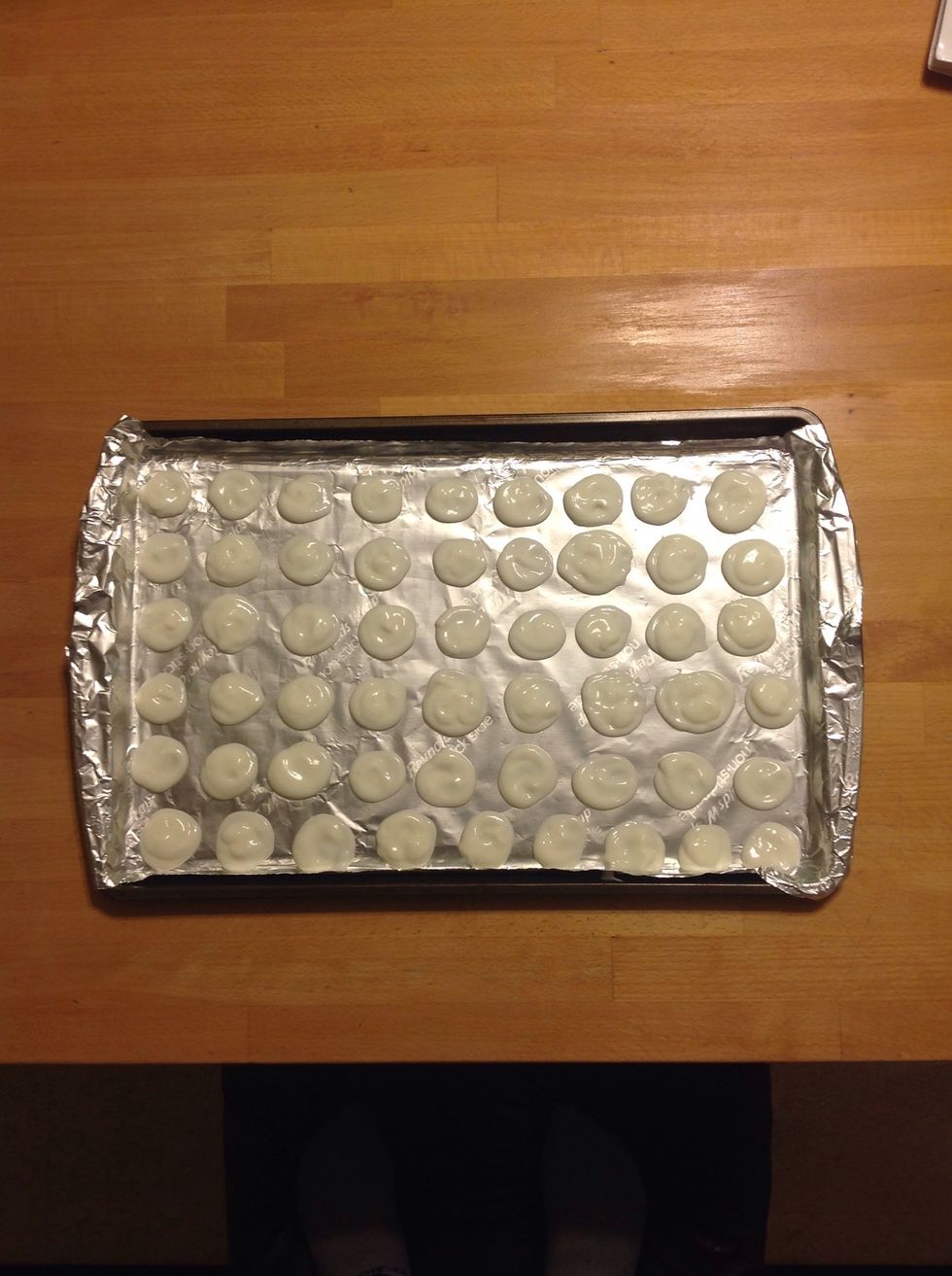 Place medium-sized dots on your baking pan.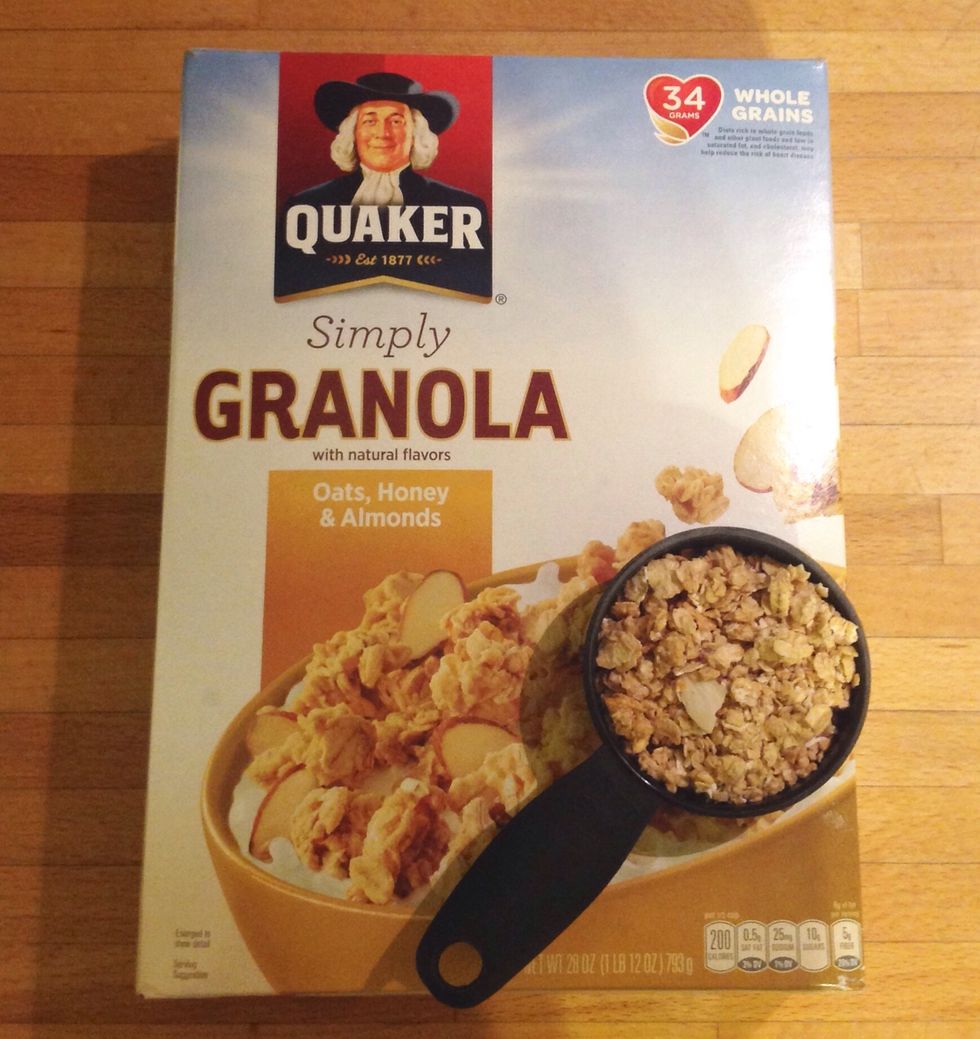 Measure 1/3rd cup of granola.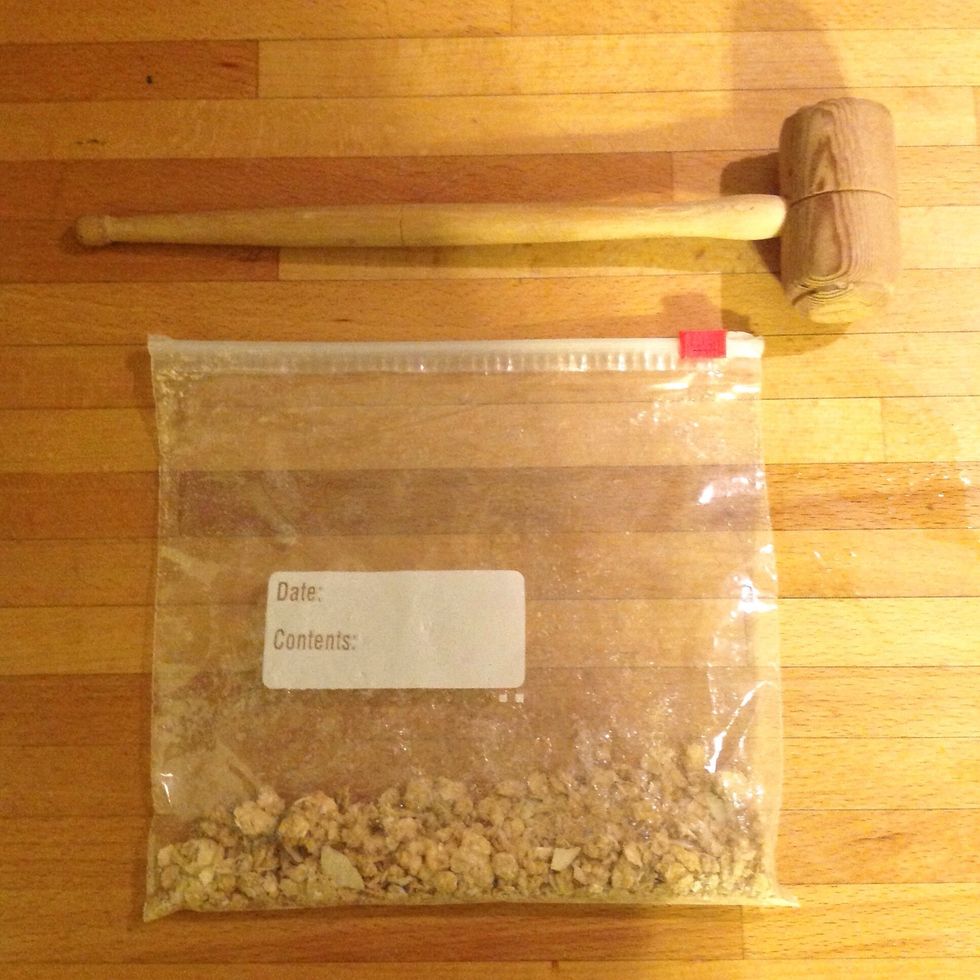 Mash up the granola with your mallet.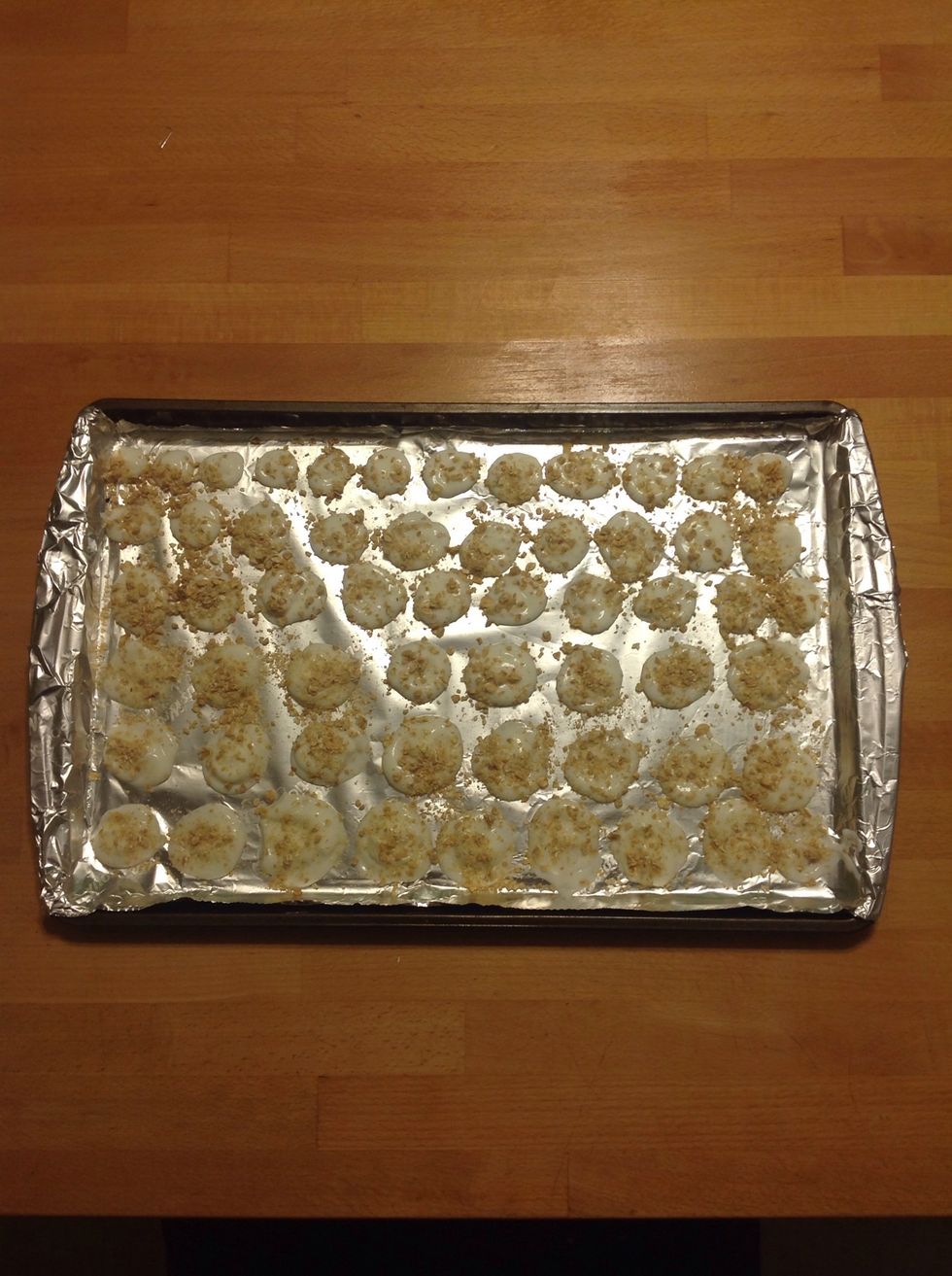 Sprinkle the granola over the yogurt.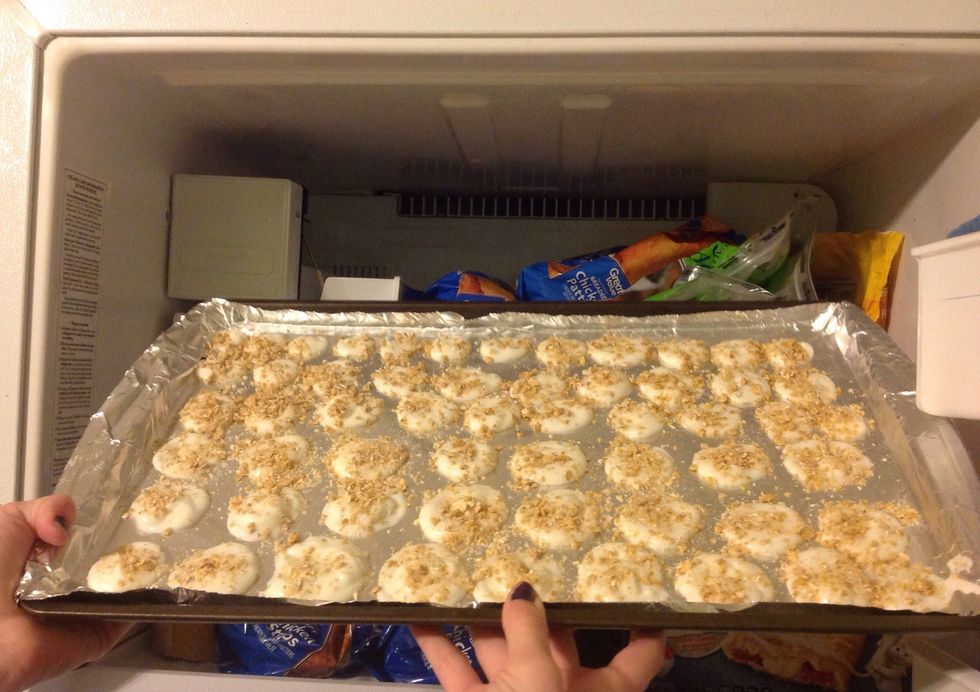 Put the yogurt dots in the freezer for 50 minutes.
Take them off of the baking pan, put them on a plate and enjoy!
Non Stick Tin Foil
Scissors
1.0 Baking Pan
1.0 Mallet
1.0 Spoon
1.0 Cup/Glass
1/3c Granola
2.0c Yoplait Yogurt
2.0 Ziploc Bags