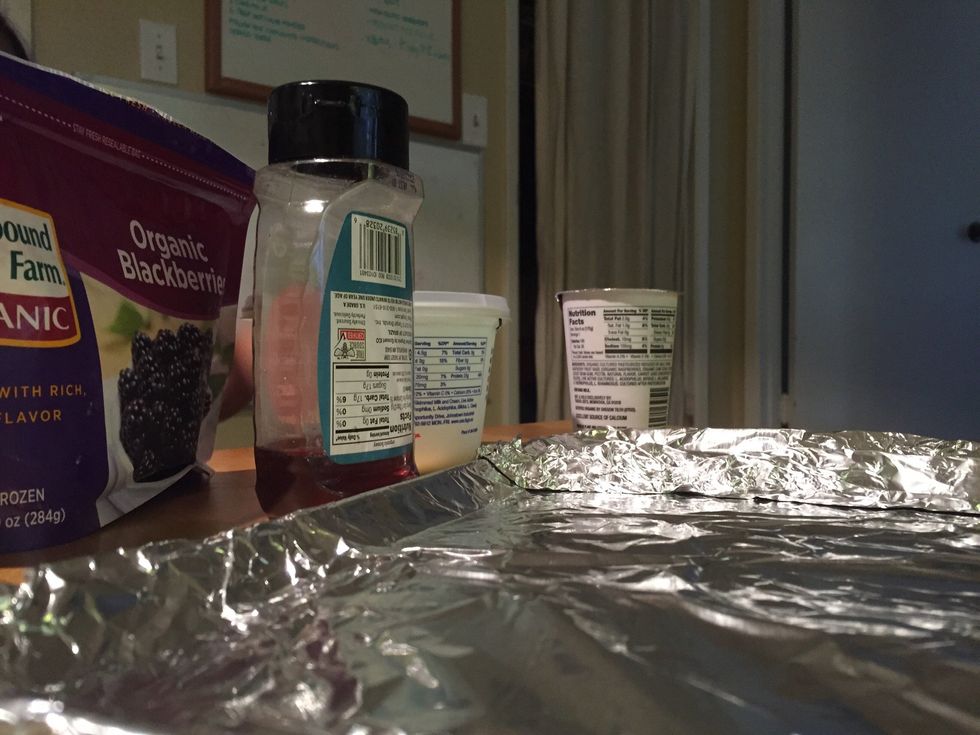 Gather your supplies and line your tray with aluminum foil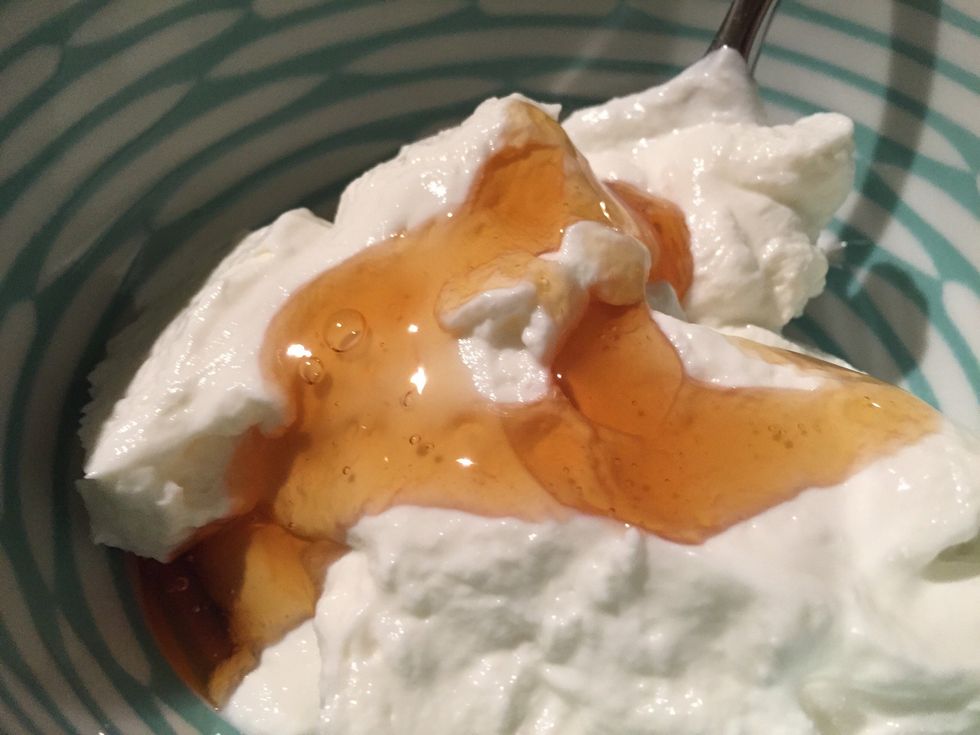 In a small bowl, mix your desired amount of yogurt with honey to taste.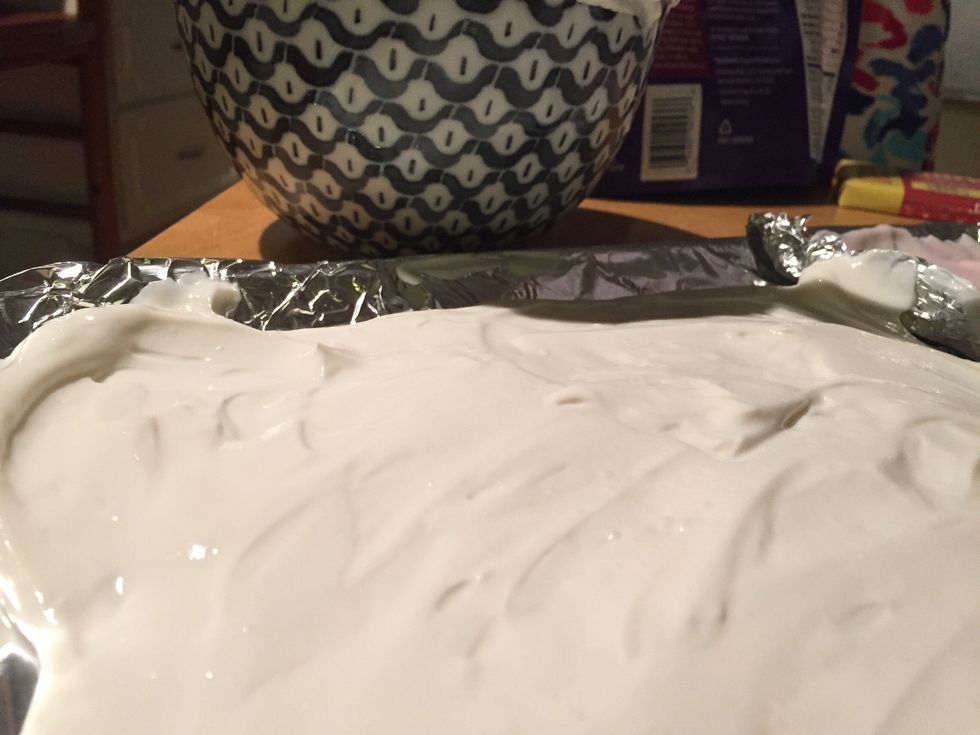 Spread it out on your tray. The more you put in, the thicker the bark will be.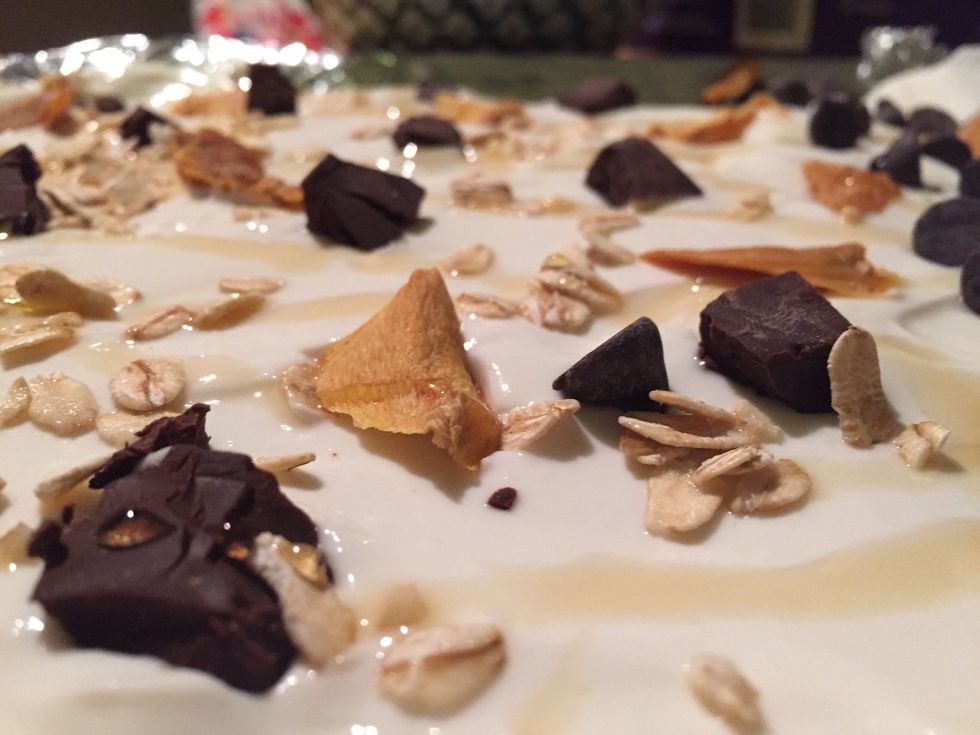 Add your toppings. I did chocolate chunks, oats, dried mango and a drizzle of honey. Other ideas: granola, fruit, jam, Cheerios... The possibilities are endless!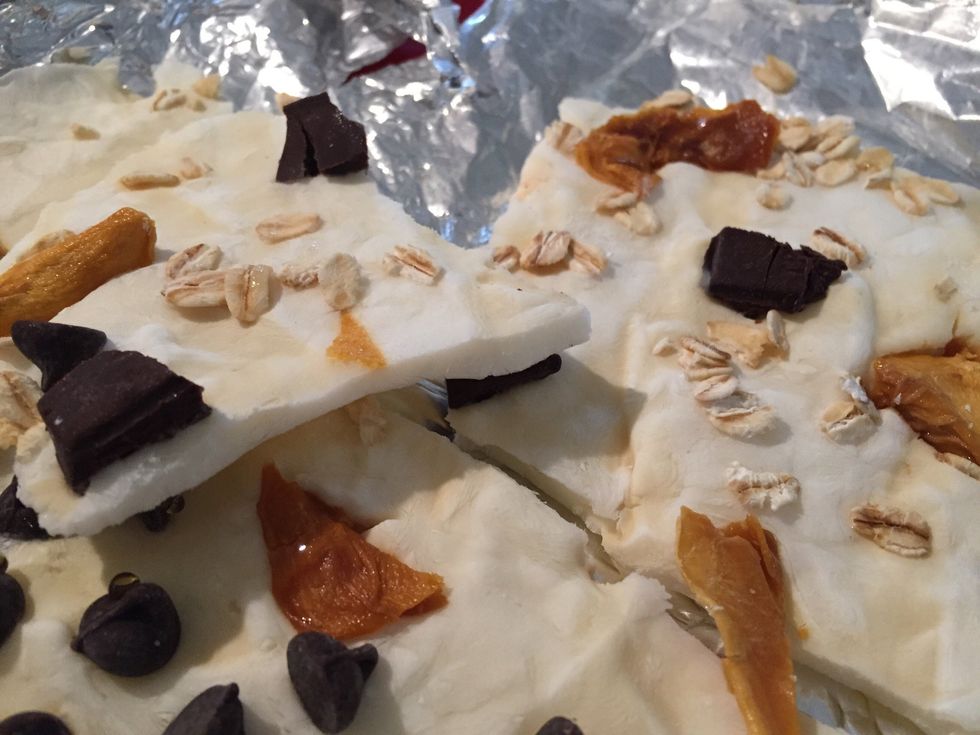 Put it on a flat surface in the freezer. After it has frozen solid, peel back the aluminum foil and break the bark into smaller pieces.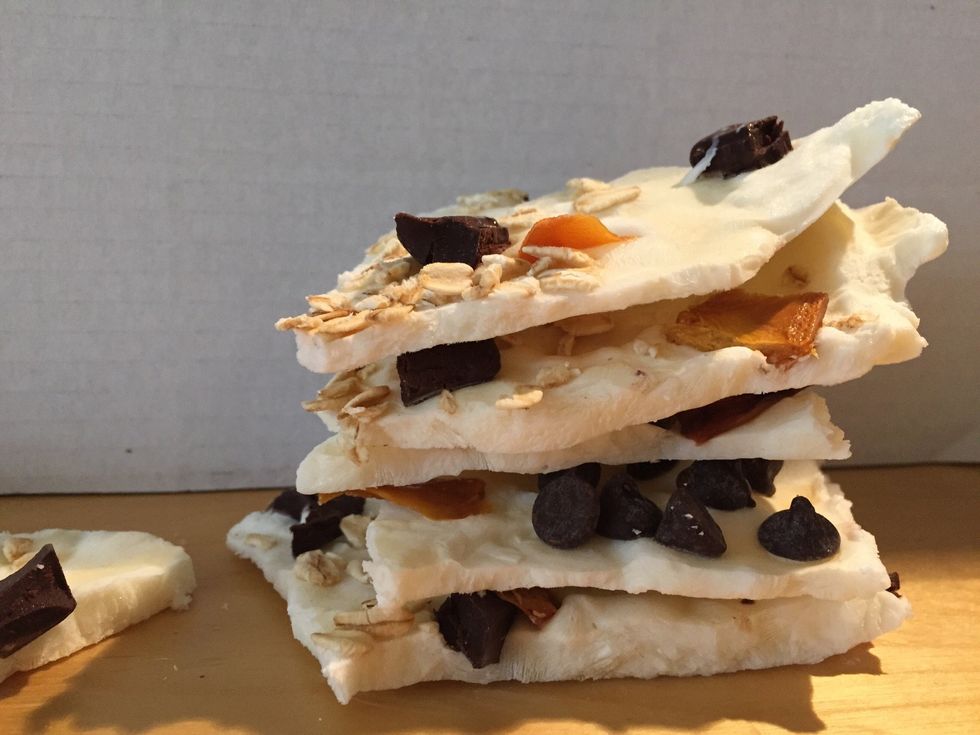 Yum! Serve immediately or freeze again.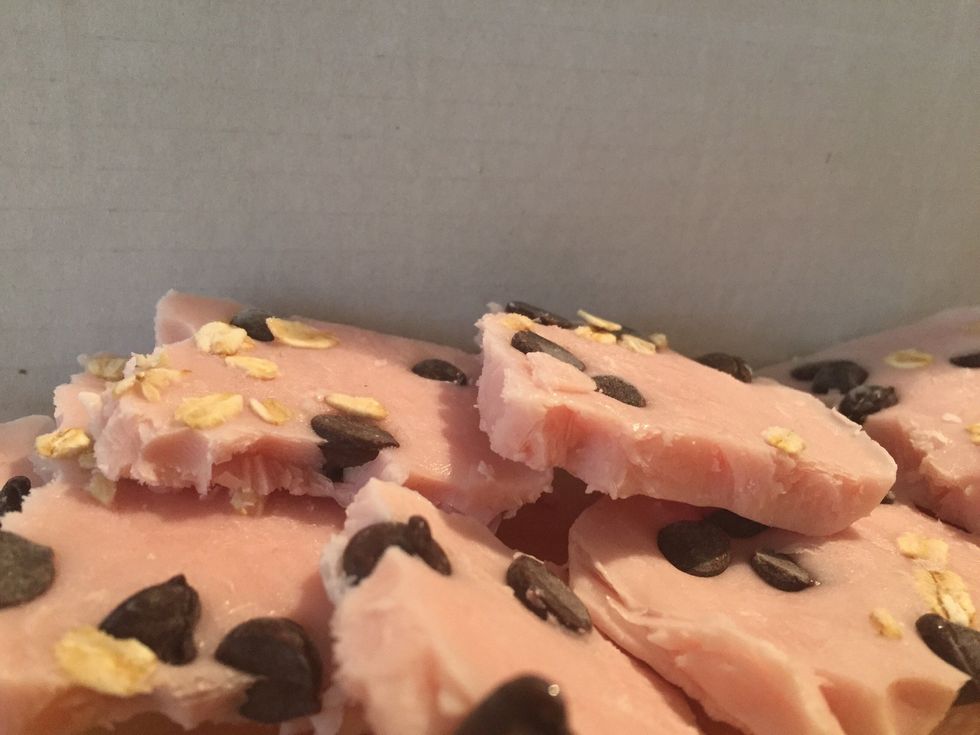 I also made raspberry bark with raspberry yogurt and chocolate chips. It is a lot sweeter but just as delicious.
Greek yogurt
Honey
Toppings (see guide for details)
Tray
Aluminum foil
Chloe !
Hi, I'm Chloe. I love anything DIY, especially making things with ordinary materials and up-cycling.