A fun egg-hunt game to play with the kids in the garden - more so in the warmer, summer months
47
Begin with balloons and plastic toys, one set for each child attending the party. In this instance I have used stretchy rubber frogs. Place/squish the toy into the deflated balloon.
After putting the toy into the balloon, slowly fill with water to create an egg shape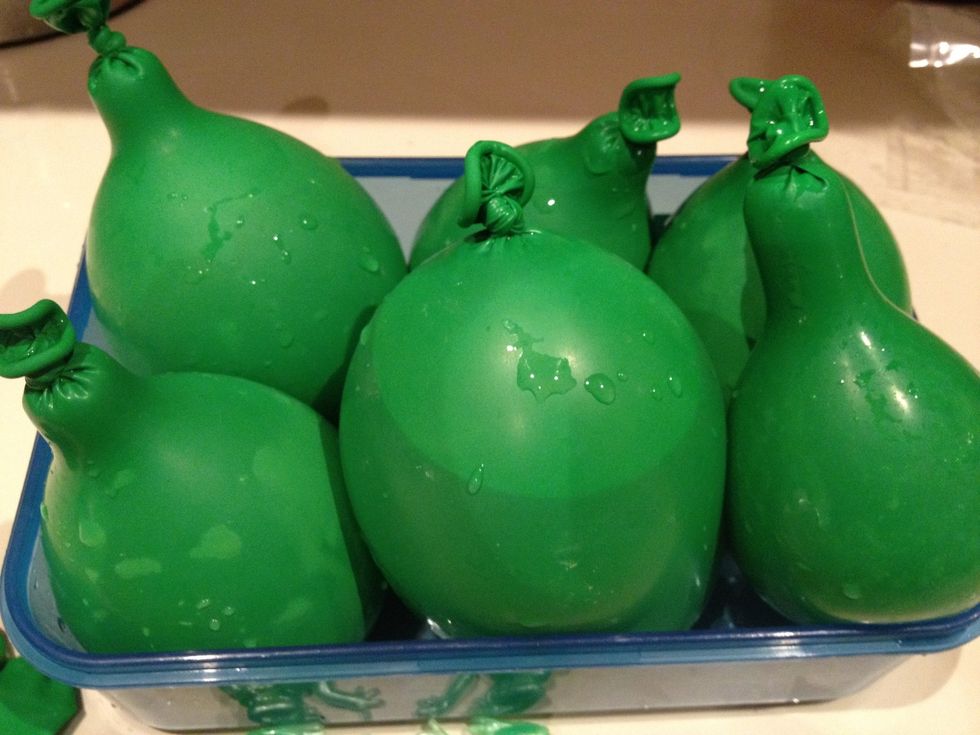 Slowly fill balloons in the same way, trying to keep them a similar size. I put mine into a dish to stop them rolling around, but they hold a better shape when placed into the freezer individually.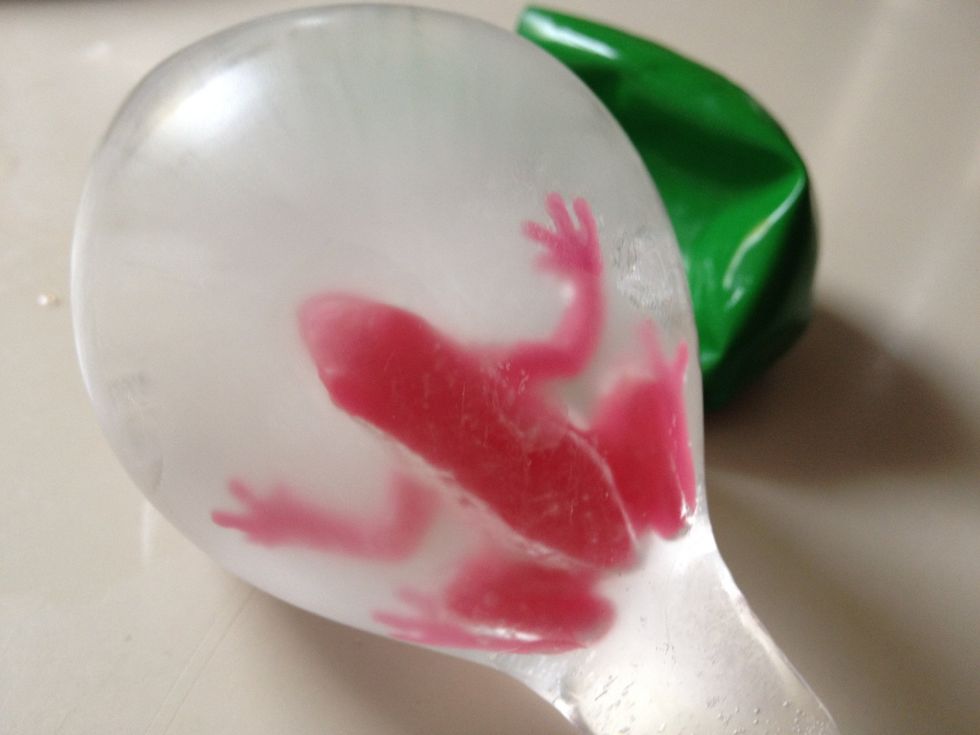 After freezing over night, take the balloons out of the freezer and cut away the balloon. If you cut off the top of the balloon, it peels away nicely to reveal the frozen egg!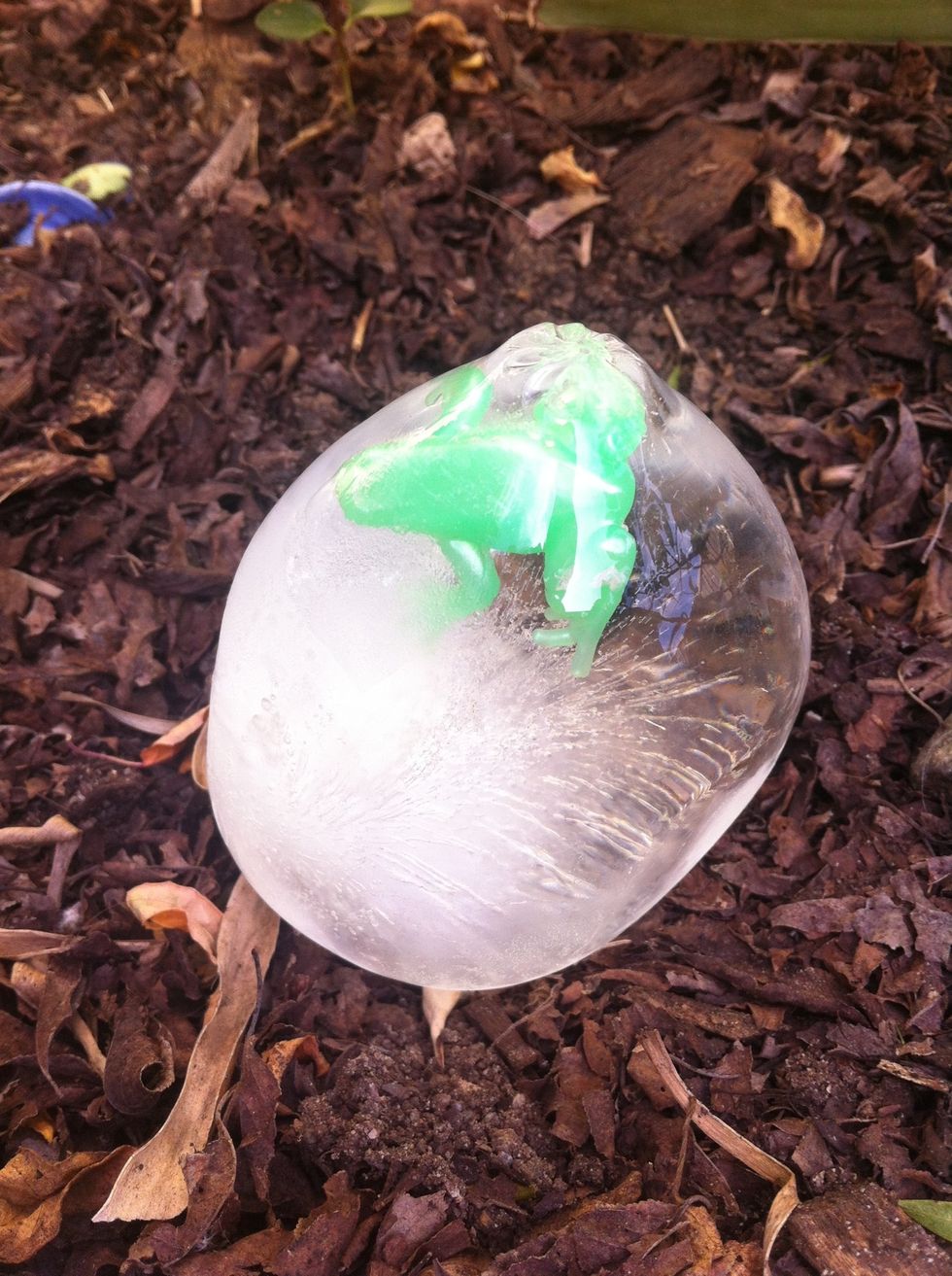 Just before the kids are ready to go on the egg hunt, run around & hide them around the garden. Playing in winter, I had a bucket of warm water ready to drop the found eggs into so they could thaw out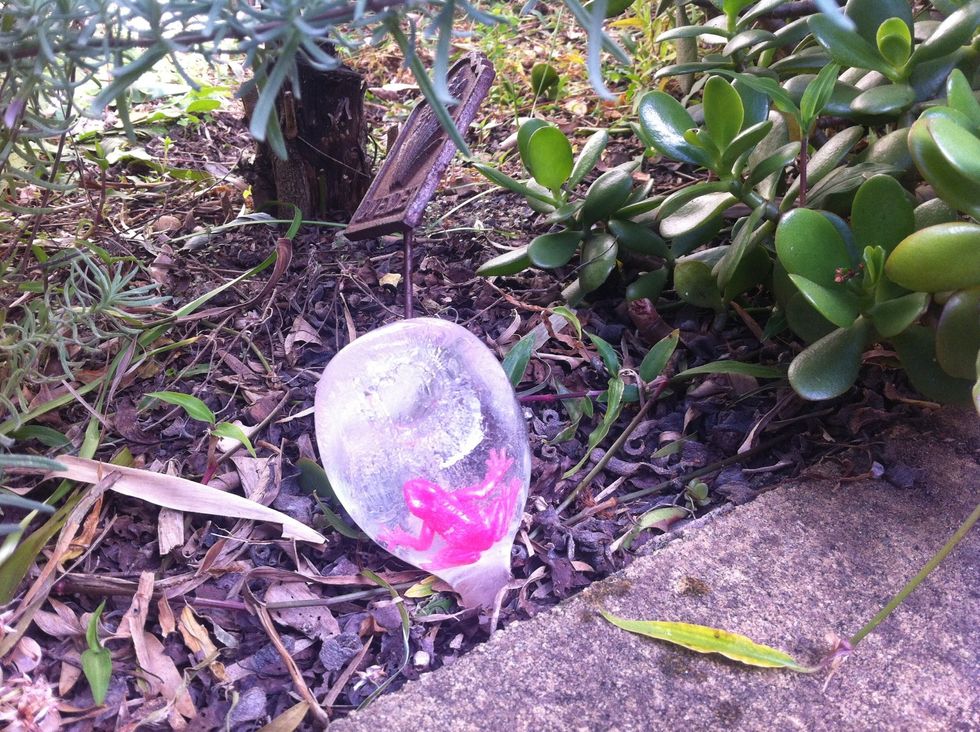 The kids will have a ball looking for the frozen eggs and will excitedly await the reveal of their animal as the ice melts to release it. Even adults will be impressed with the novel idea of this game
Balloon for each child
Small plastic animal for each child
Water
Freezer