Make Frozen Banana Chocolate Peanut Butter Bites
5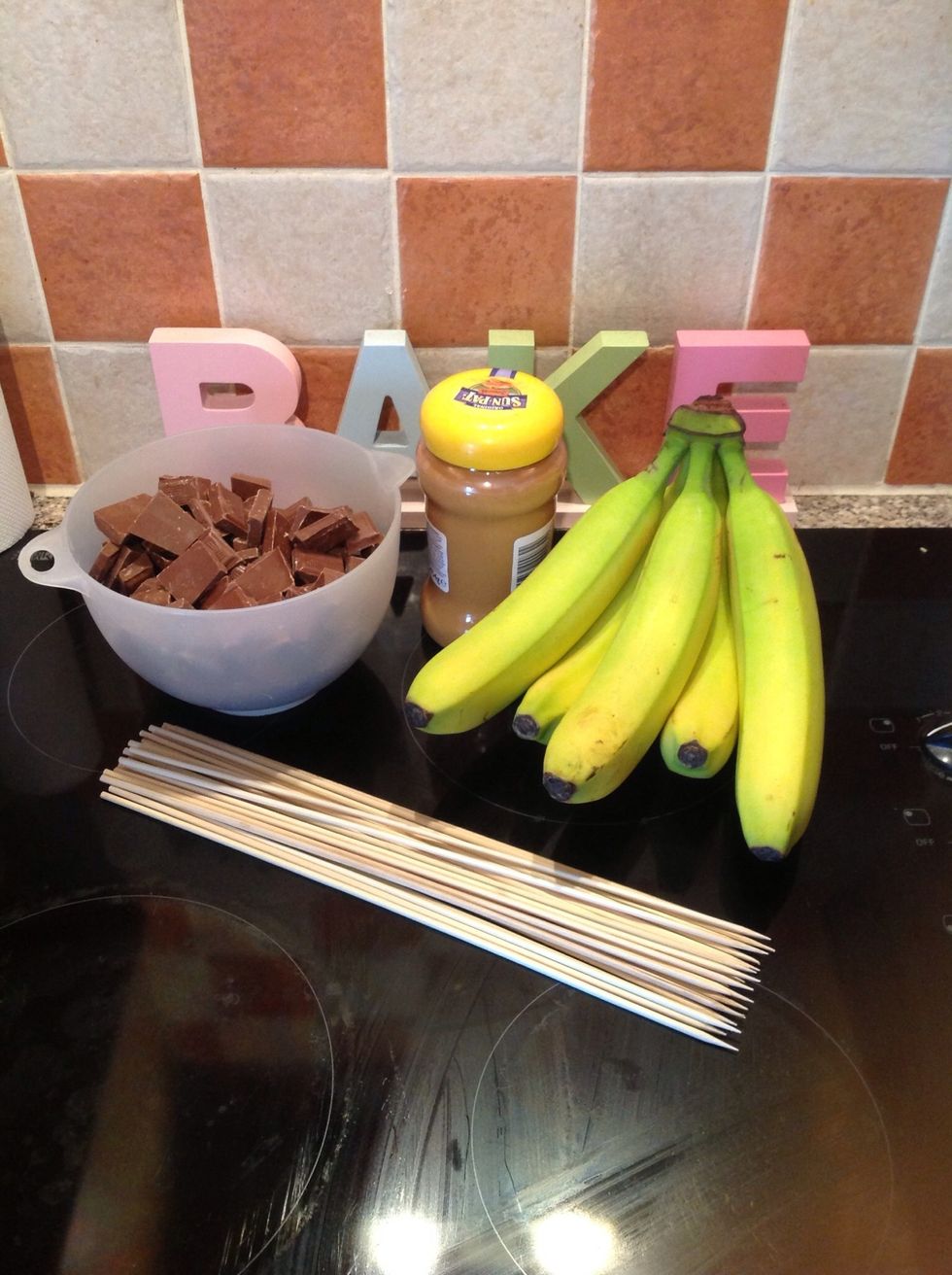 Here's what you need.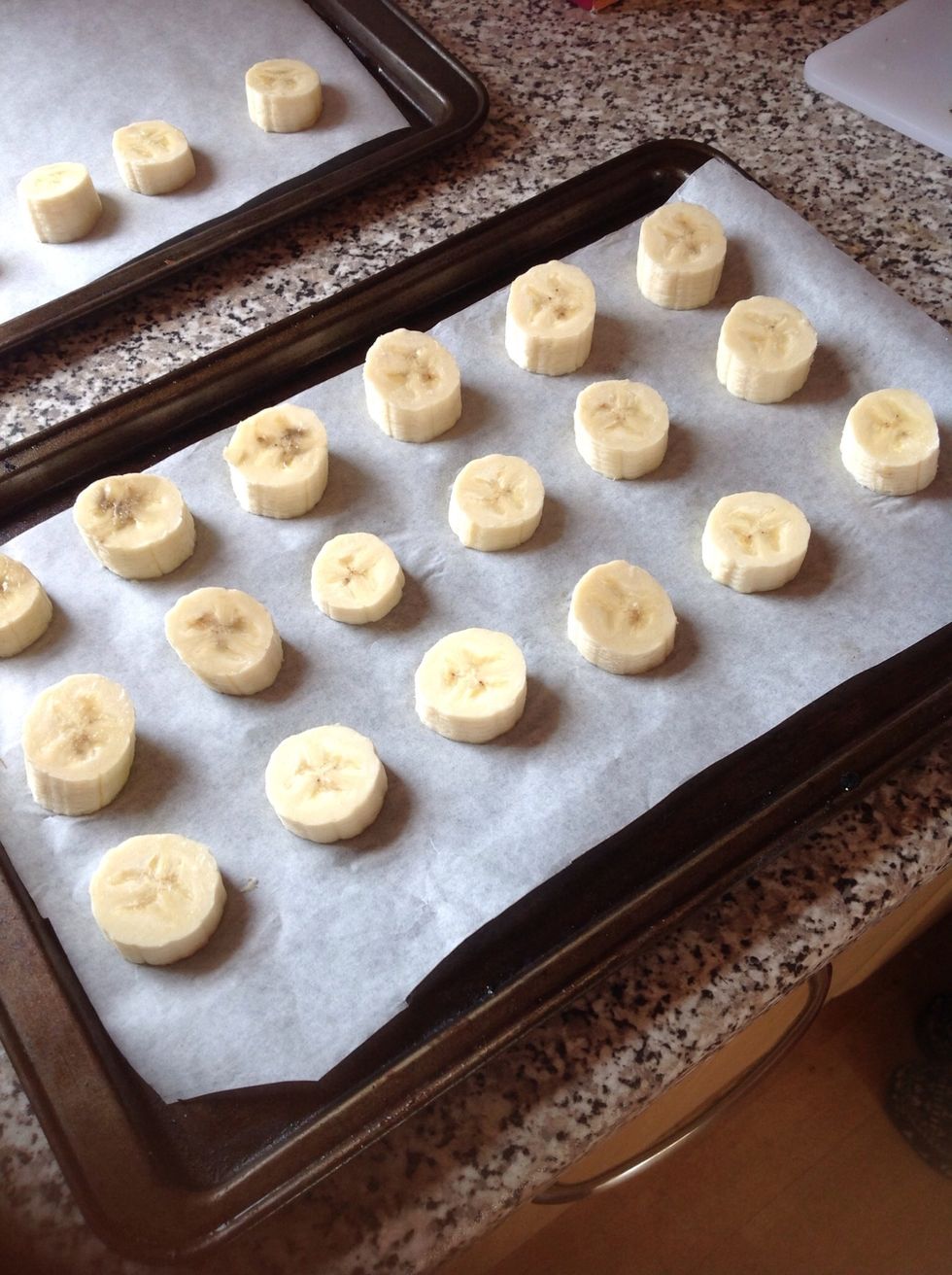 Slice the bananas and put them on a baking tray lined with grease proof paper.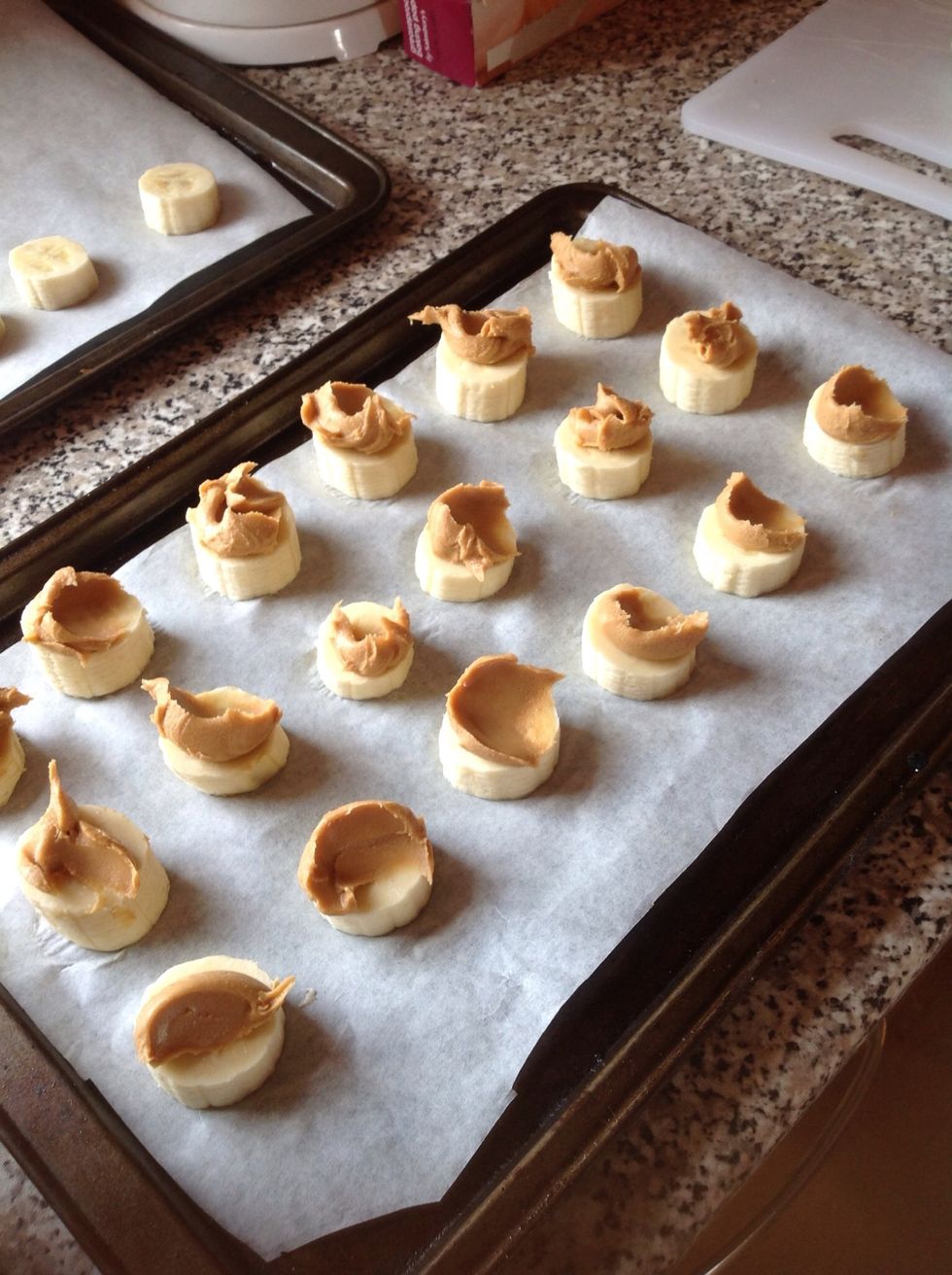 Top each slice with a spoon of peanut butter.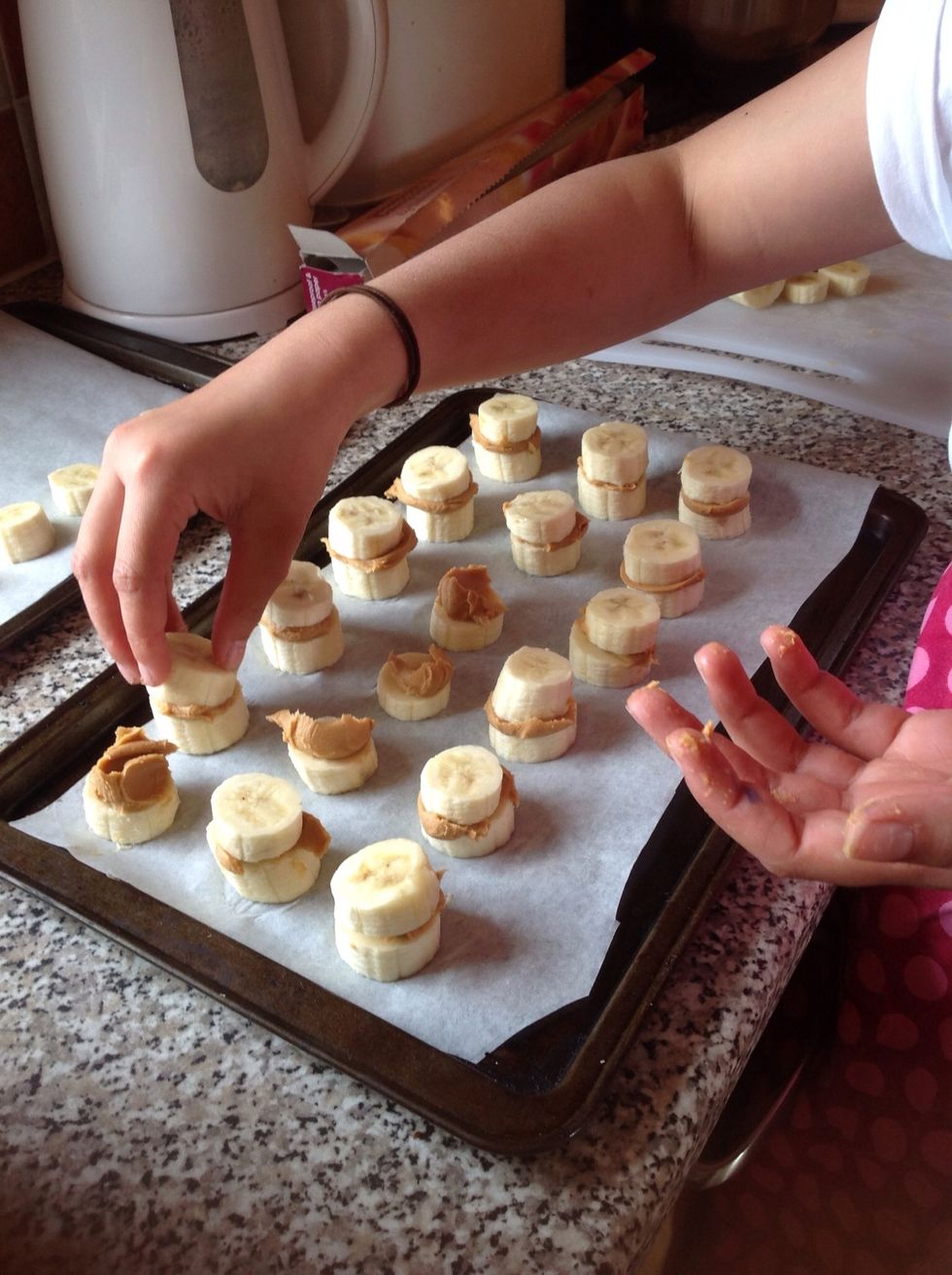 Sandwich the peanut butter with another banana slice. Now put this in the freezer for an hour.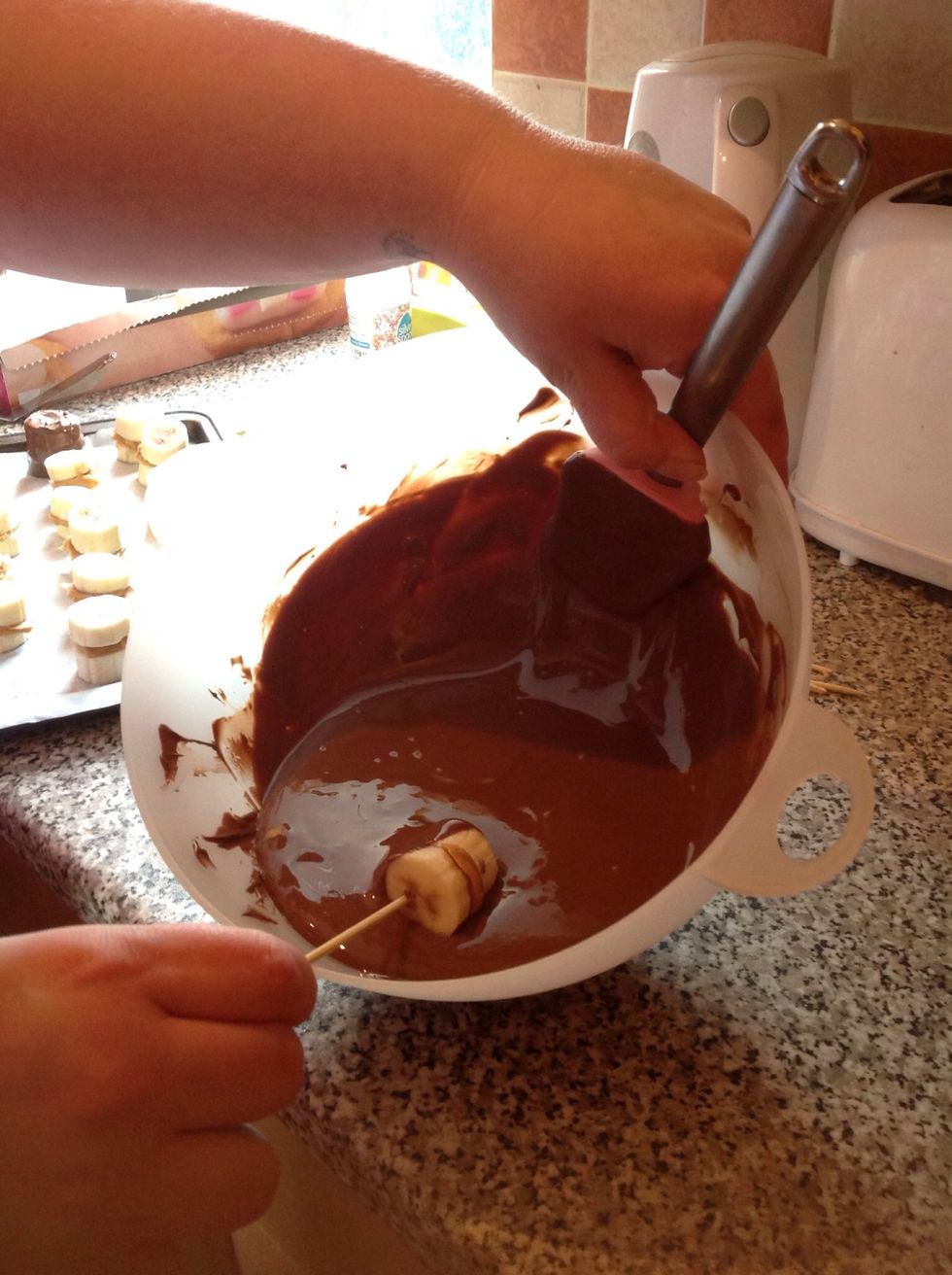 Once frozen, melt the chocolate and use a skewer to completely coat the banana piece in chocolate. Then put back in the freezer for about half an hour.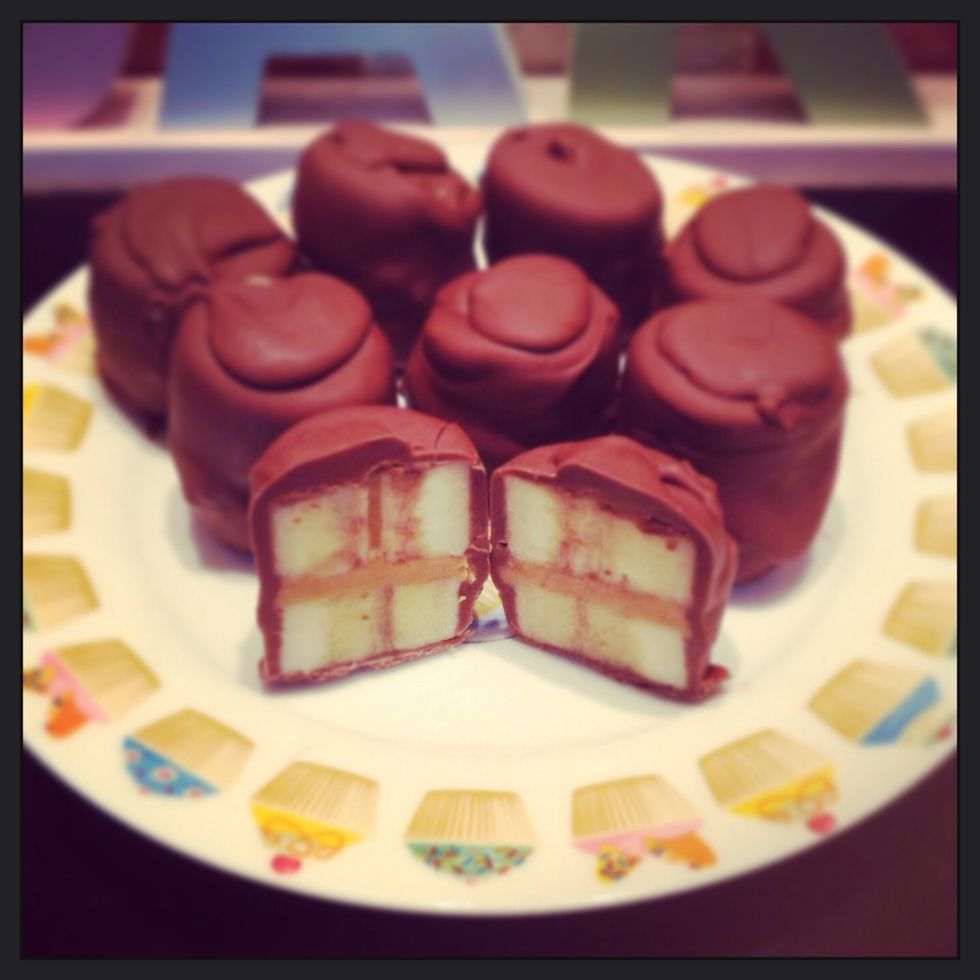 Take them out and enjoy!! For more, see my blog; www.shewhobakes.co.uk
Bananas
Peanut Butter
Chocolate