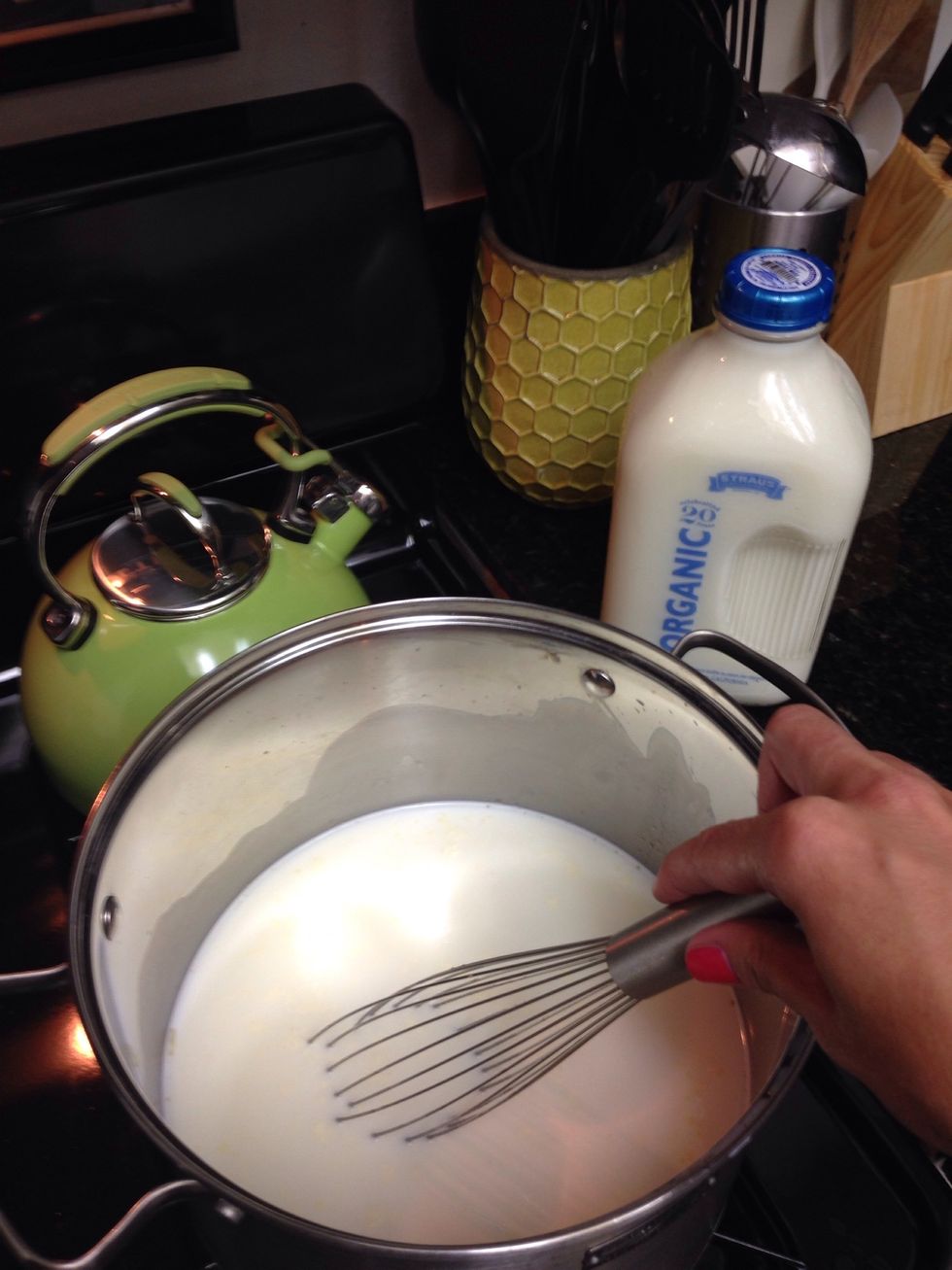 Pour milk into pot and heat very slowly, stirring gently until it starts to steam (don't boil). This should take about 15-20 minutes.
Cool for a few minutes before adding the yogurt and lemon juice. Leave alone for 10 minutes.
Turn on heat and bring to boil until it separates into curds and whey.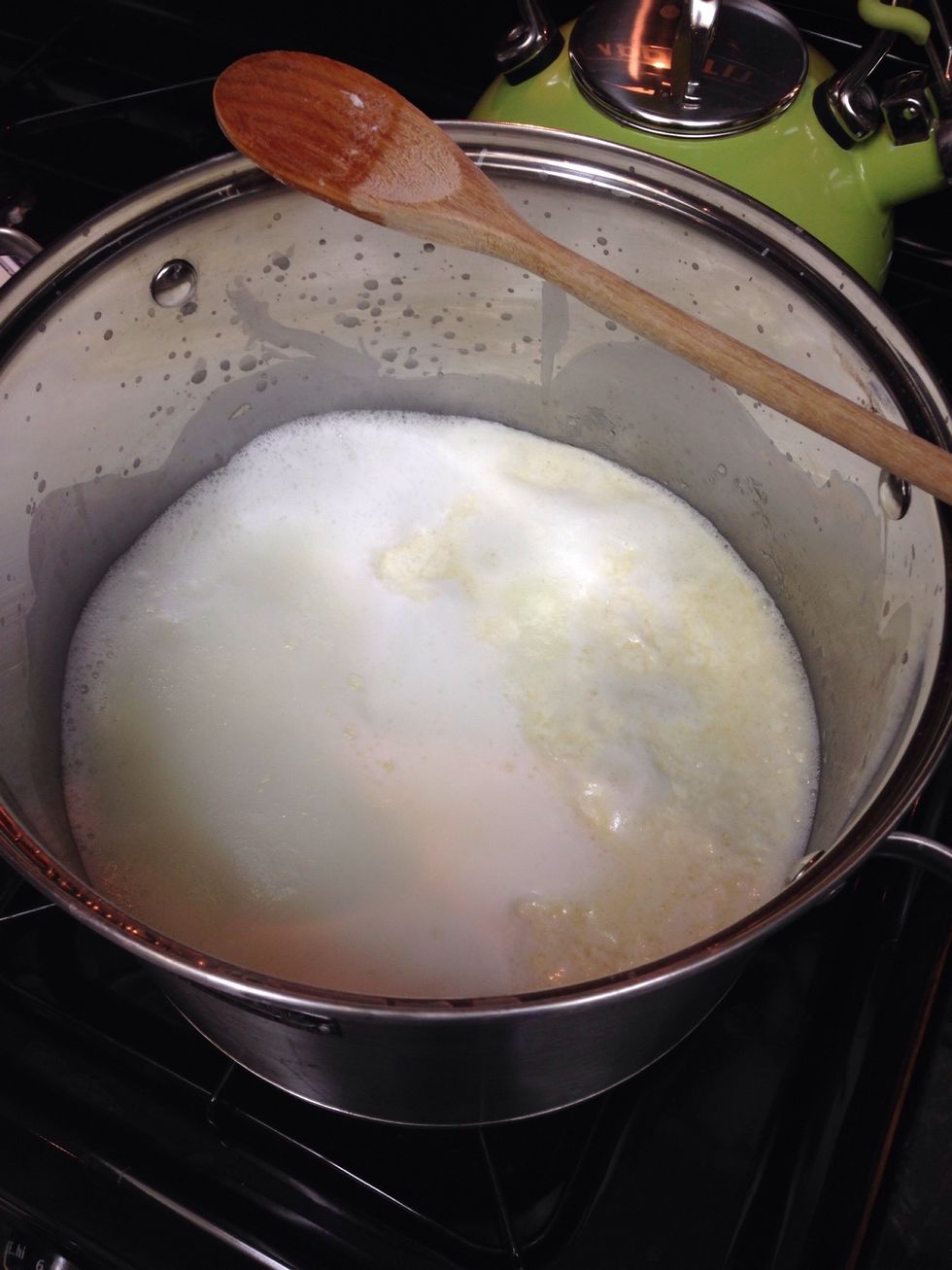 It should look kinda like this...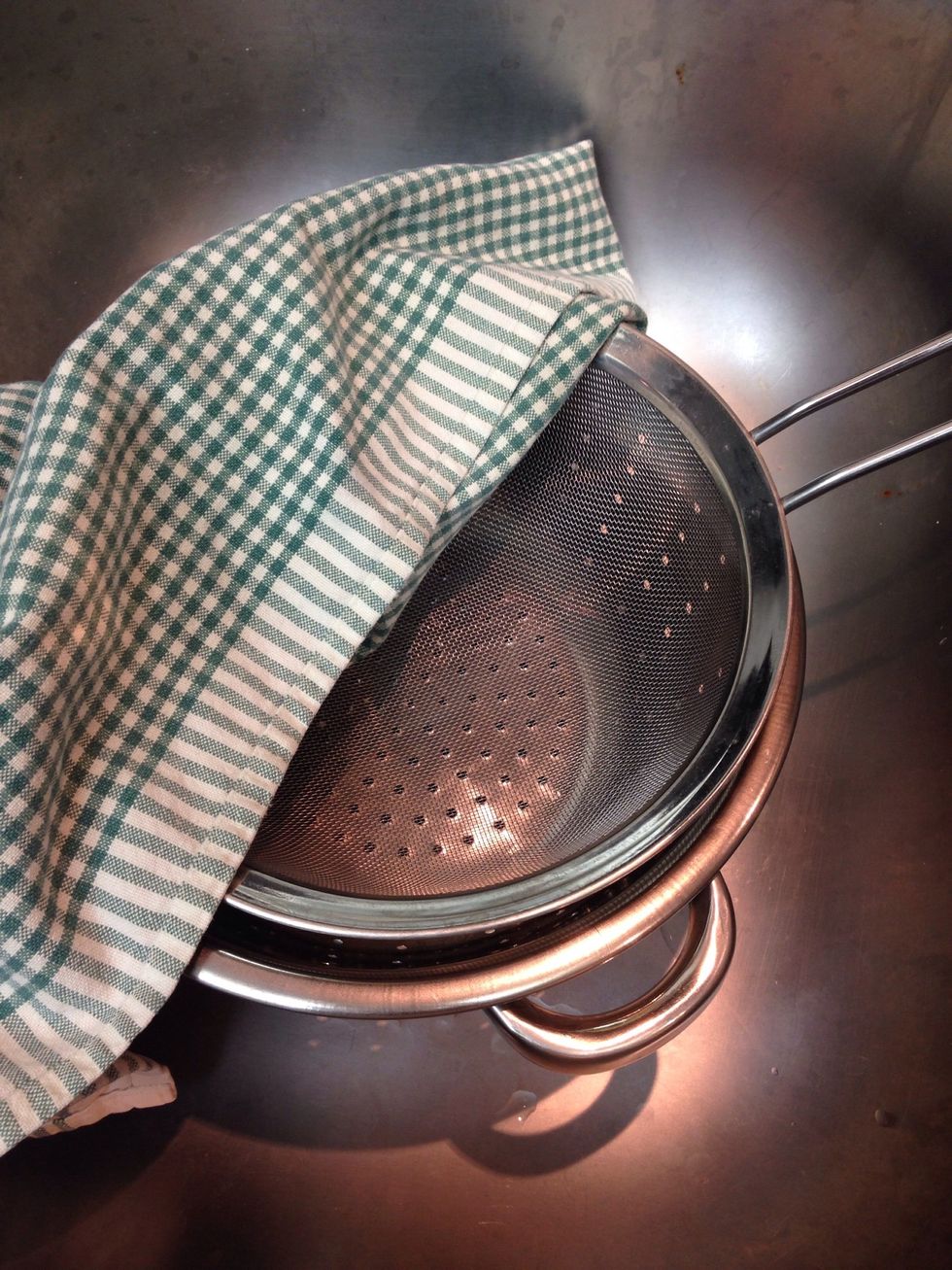 Line sieve with towel and place over bowl or colander in the sink and pour in the separated milk.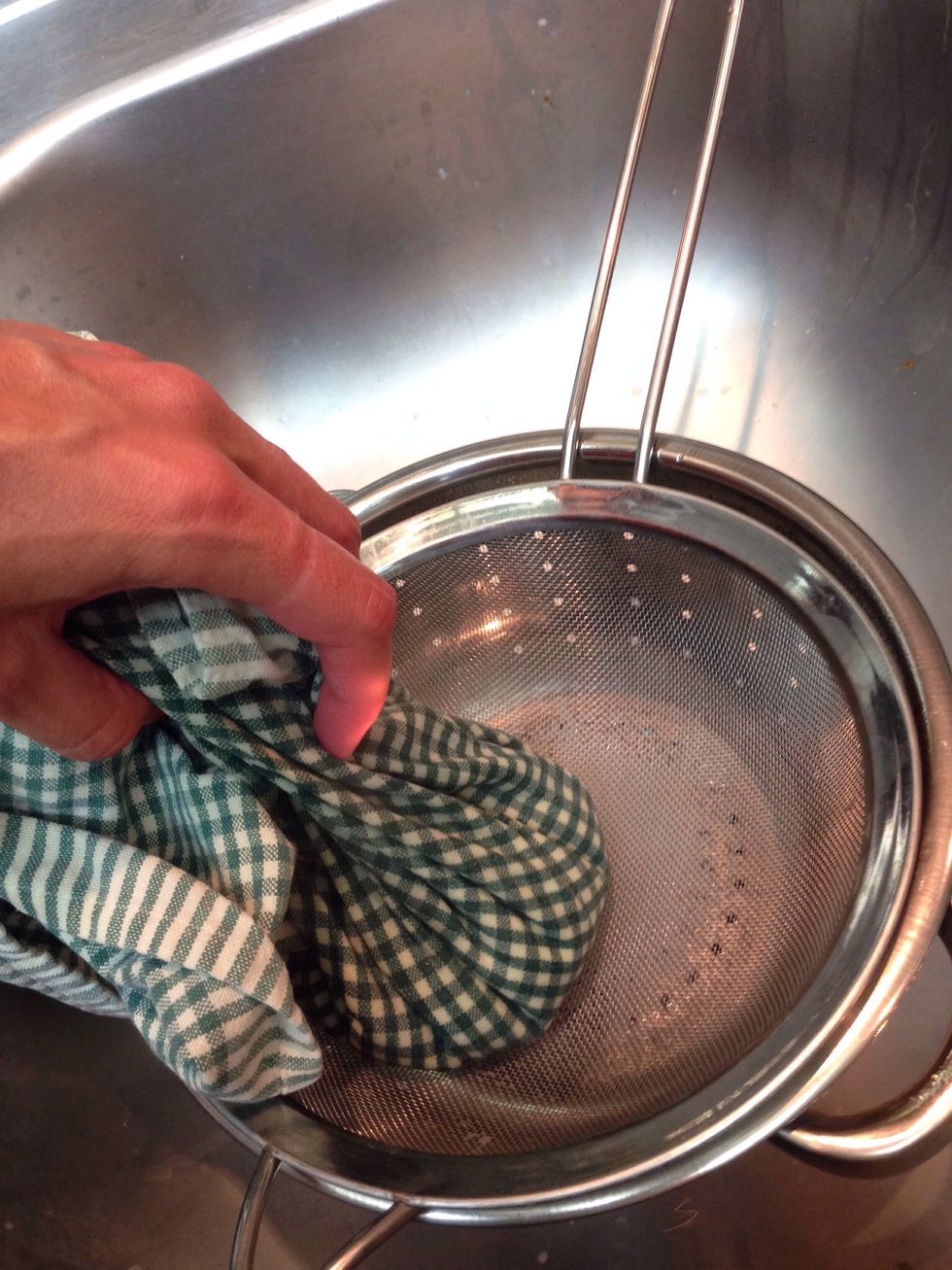 Twist towel tightly right above the cheese and squeeze out remaining liquid.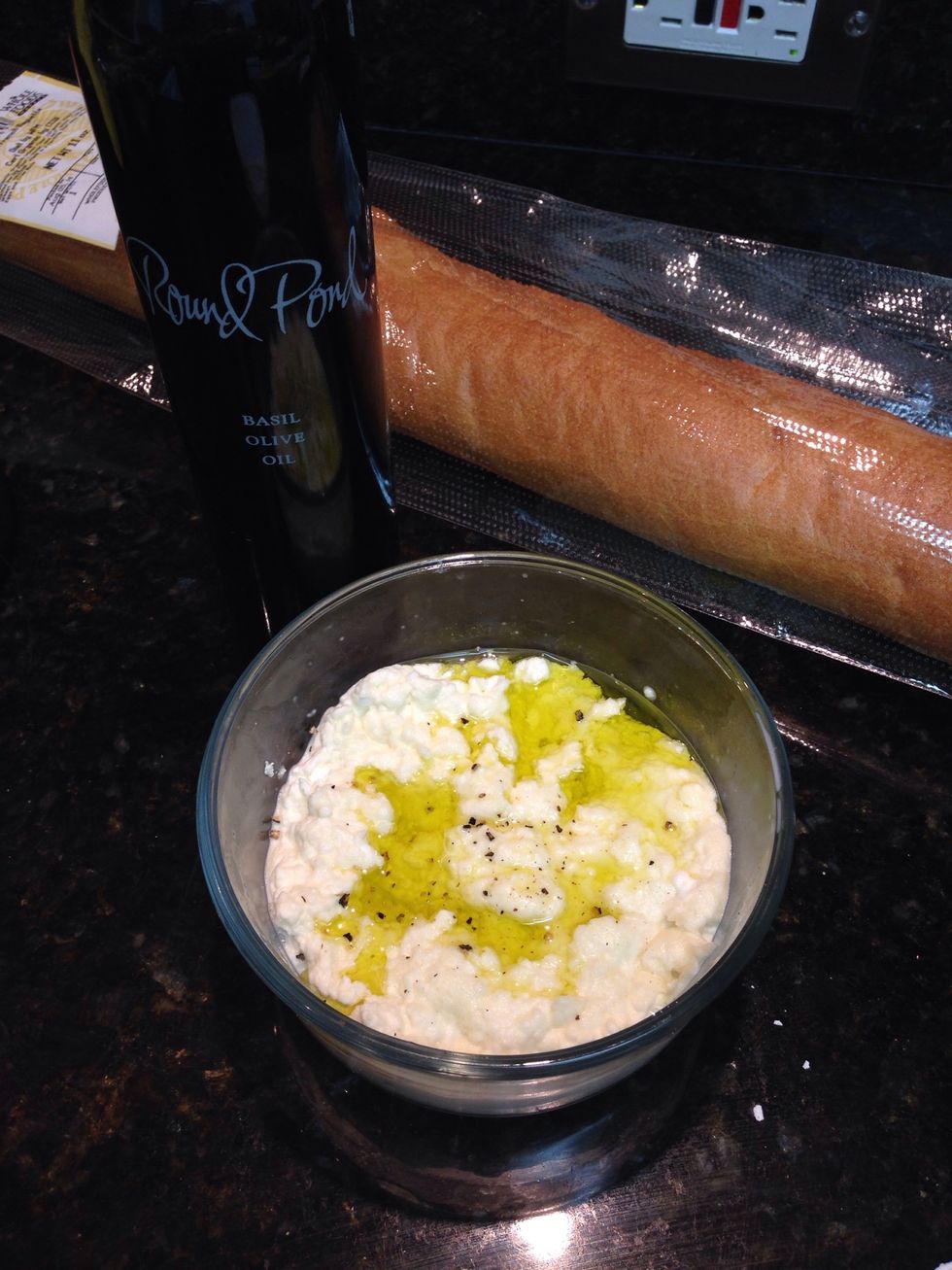 Season as you please. I like salt, pepper, and a drizzle of good olive oil and serve with baguette or crostini. To make a creamier cheese, beat in a few tablespoons of heavy cream. Enjoy!
2.0qt 2% or skim milk. Organic and NOT homogenized.
1/2c Plain yogurt. Organic and probiotic.
6.0Tbsp Lemon juice (1-2 lemons)
Salt, pepper, chopped herbs, olive oil to taste.
Fine mesh sieve
Clean tea towel or cheesecloth