First you need to pick out what color string you want to use for your bracelet. You can use however many colors you want, but I am going to use 3 different colors.
Now that you have picked out your colors place them in the order that you want to see the colors from left to right. You should have all of your strings lined up in a row.
Once you have lined up your strings, you want to tie a knot with all of your strings at the top of your bracelet.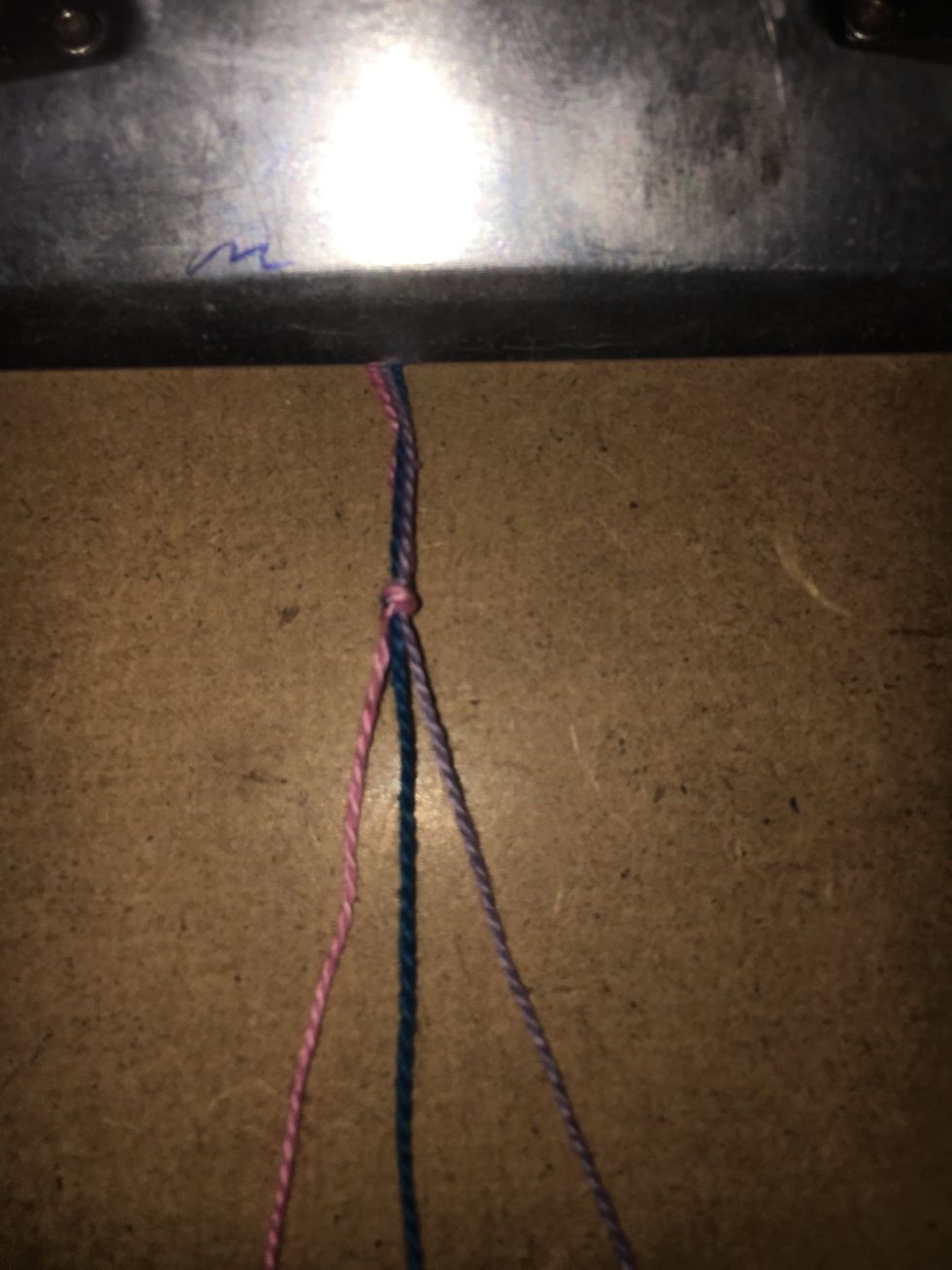 To make you bracelet you need to learn how to braid.
To braid you need to weave all of your strings together.
First take your right string and put it over your center string.
Then pull the left string over the new center string which was the right string.
Now the left string becomes the new center string and the center string is now the left string.
After that then you start the process all over again with the right string going over the center string.
Once you have completed tying the string completely ask a friend to tie the bracelet on you.
This is why they call it a friendship bracelet is because you're tying your friendship together :)
string
clipboard
or if you don't have a clipboard tape will work to