Choose any 5 colors of thread that you want.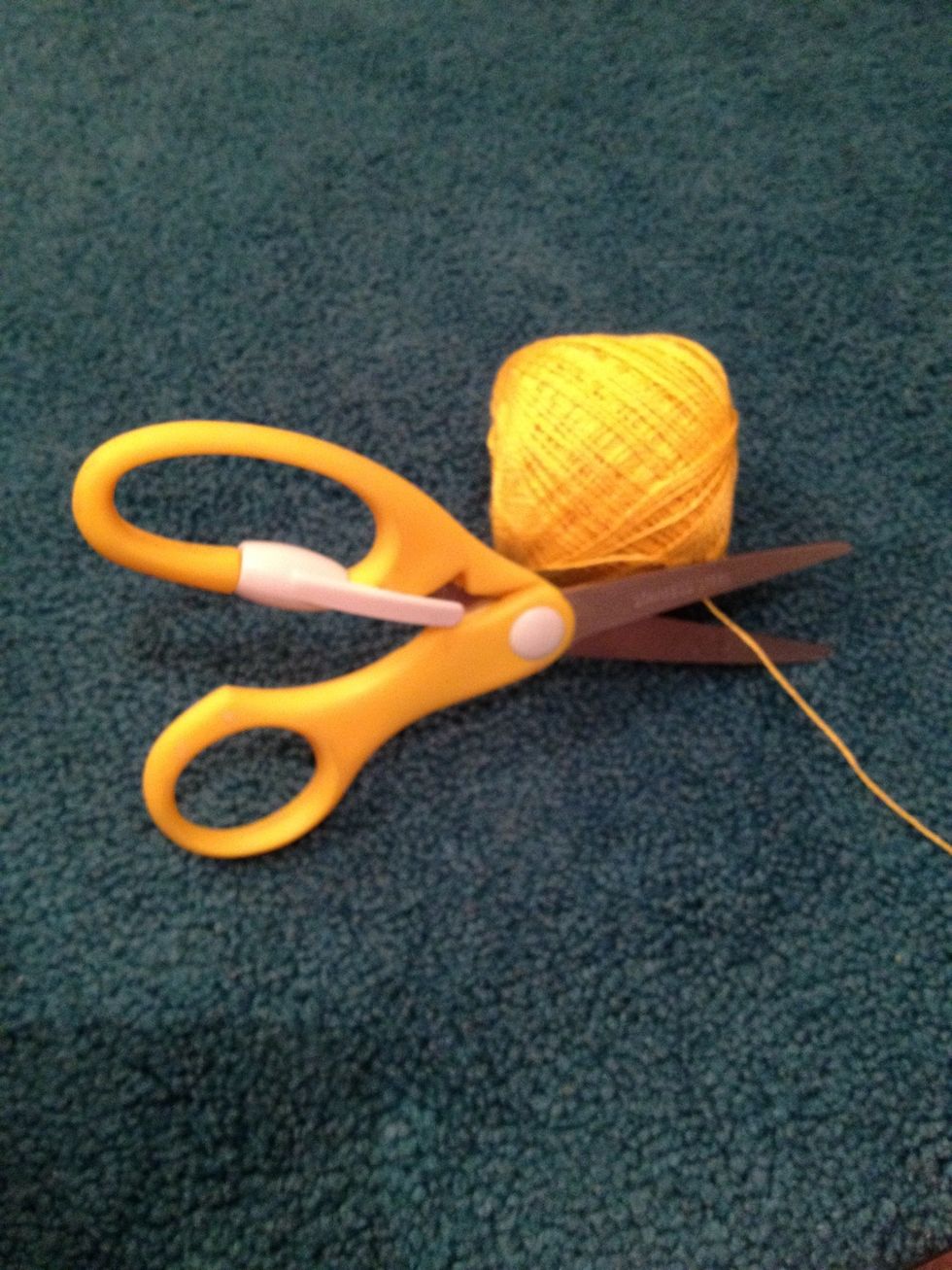 You need Scissors to cut the thread.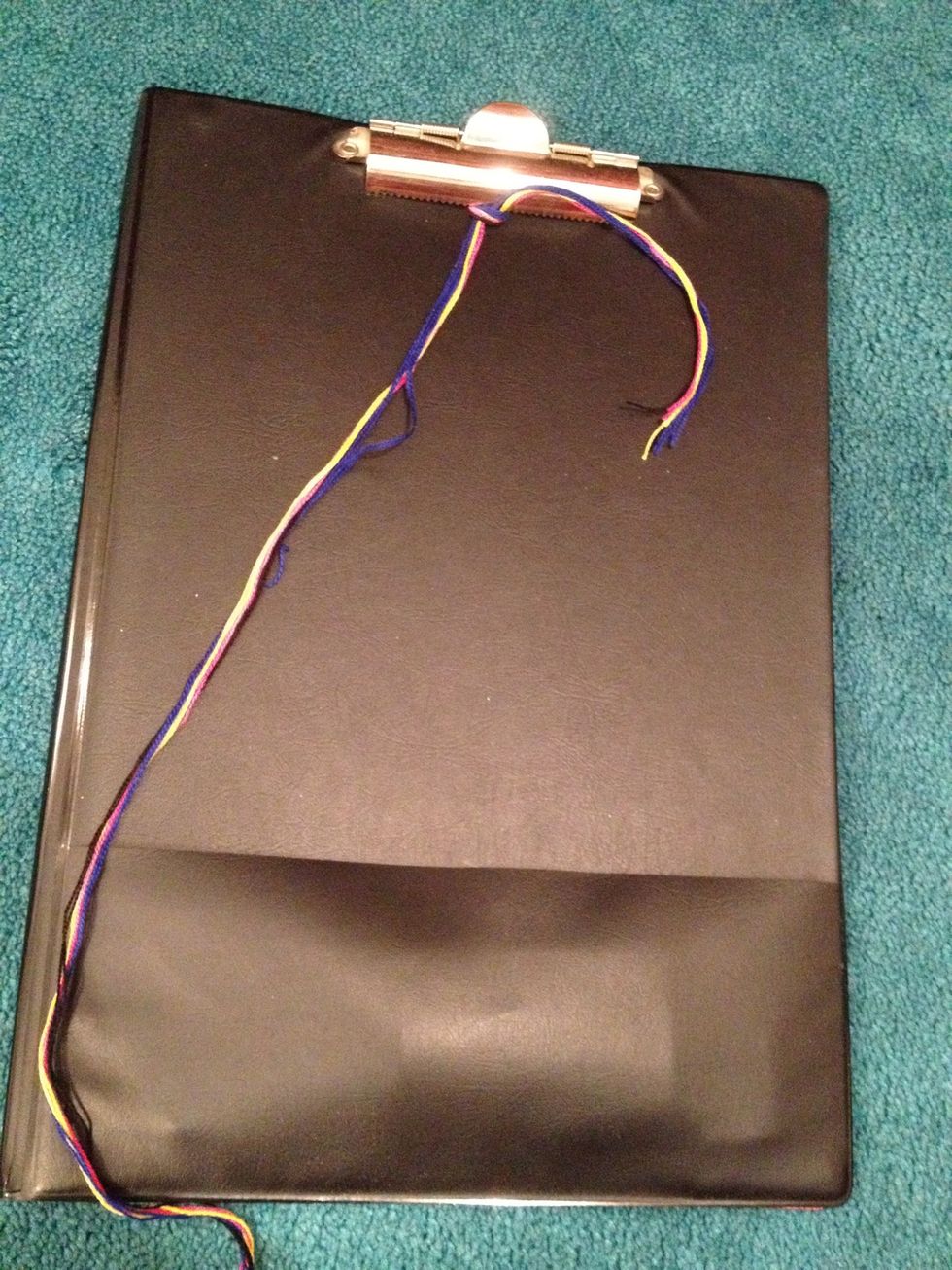 You need a clipboard to hold your thread.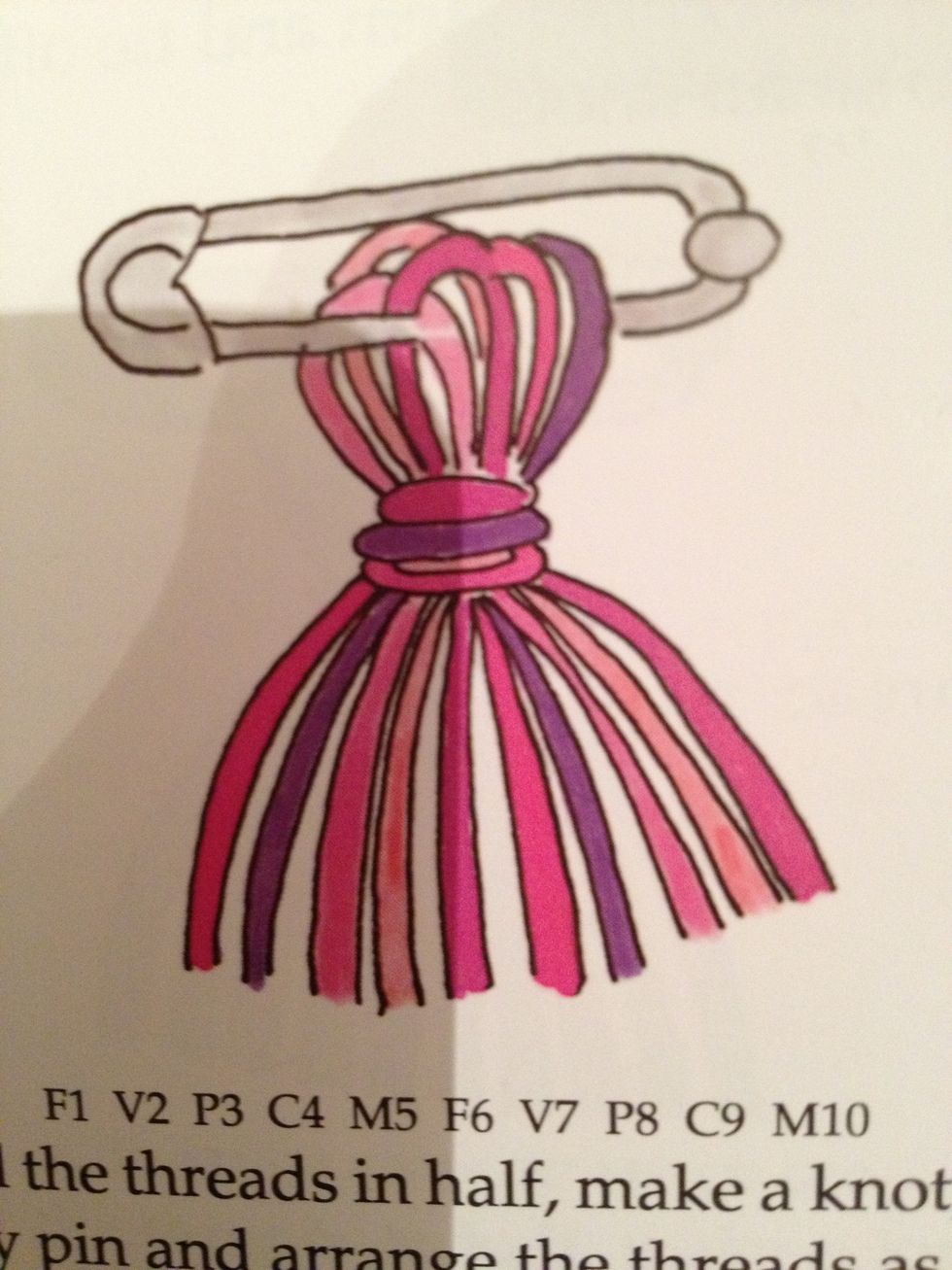 First you have to fold all the threads in half.
First step.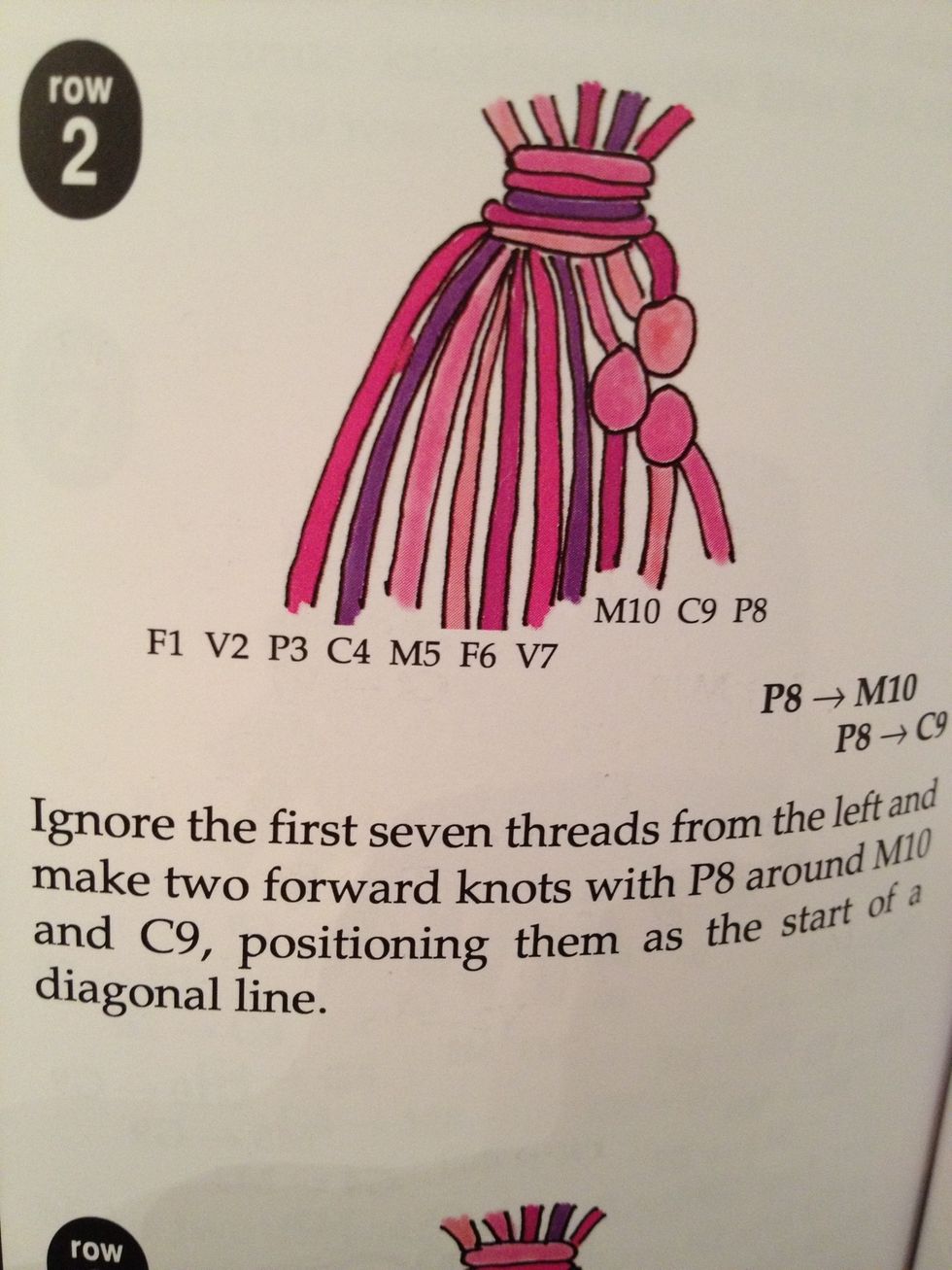 Step 2.
Step 3.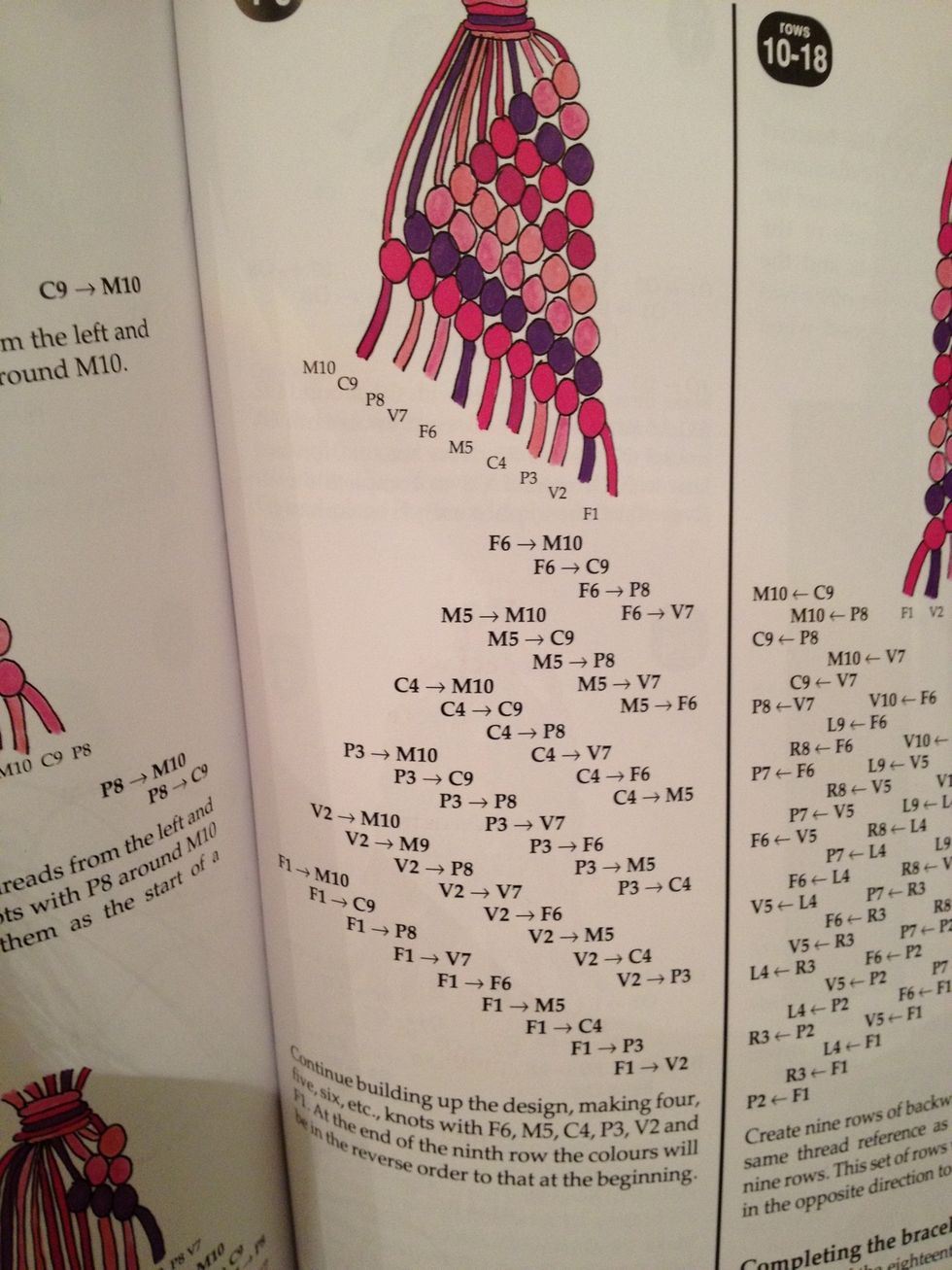 Step 4. Continue building up the design making 4, 5, 6, etc., knots with f6, m5 , c4 , p3 , v2 and f1. At the end of the ninth row the colors will be in the reverse order to that at the beginning.
Last step. Create nine rows of backward knots using the same thread reference as given for the first nine rows. This set of rows will form diagonals in the opposite direction to the first set.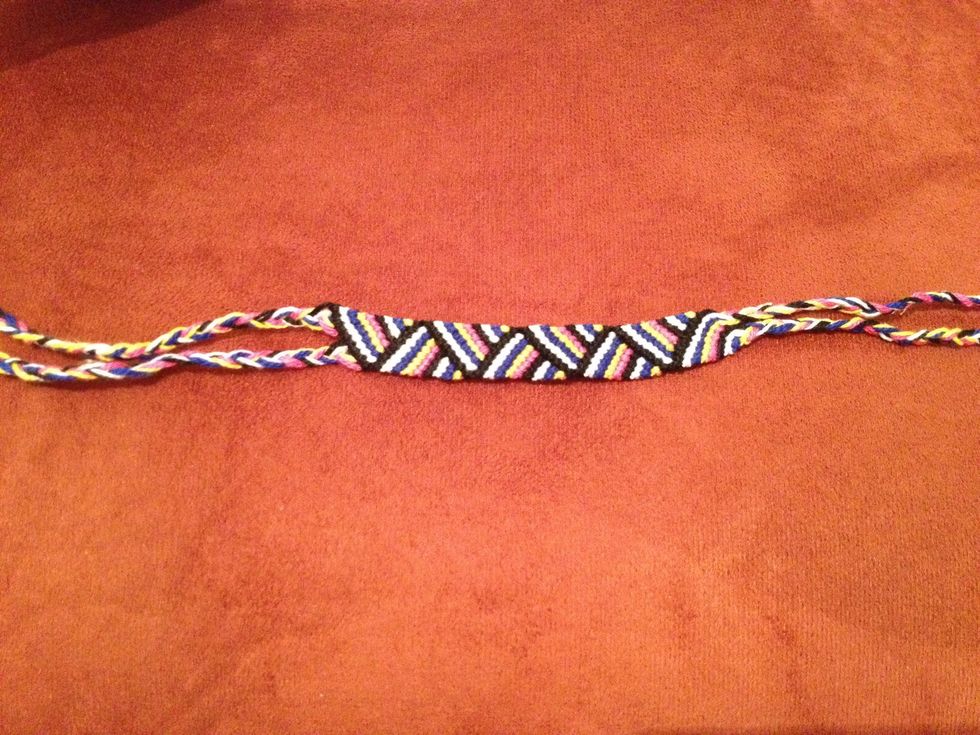 Then it will be like this.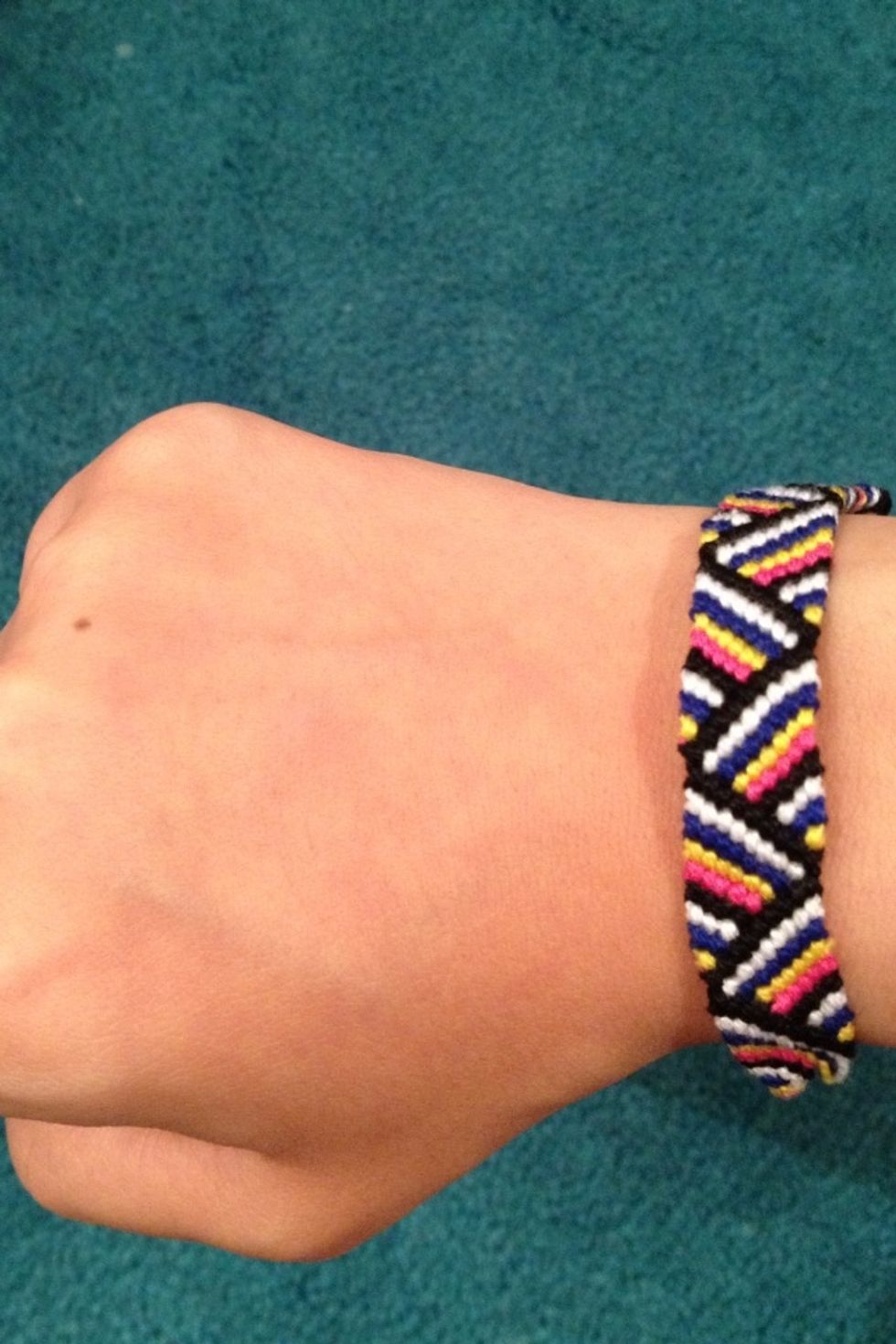 Now you can wear it.
You can also use it as a book mark.
5 different colors of thread
Clipboard that can hold the threads
Scissors