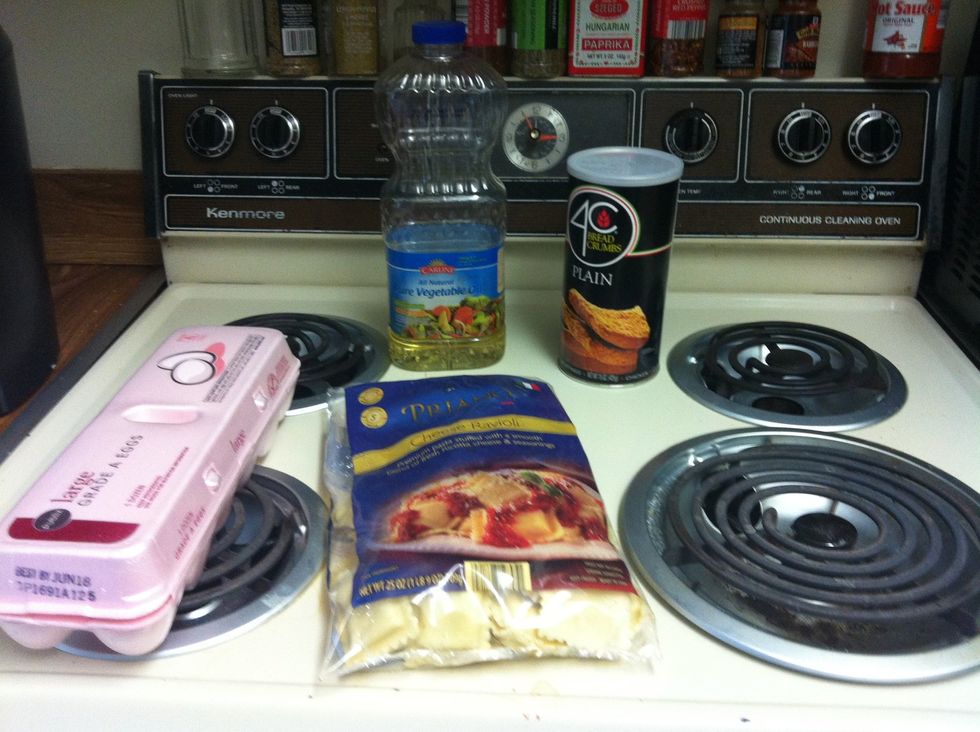 Supplies!
First you will whisk eggs in one bowl and place a good amount of bread crumbs in another.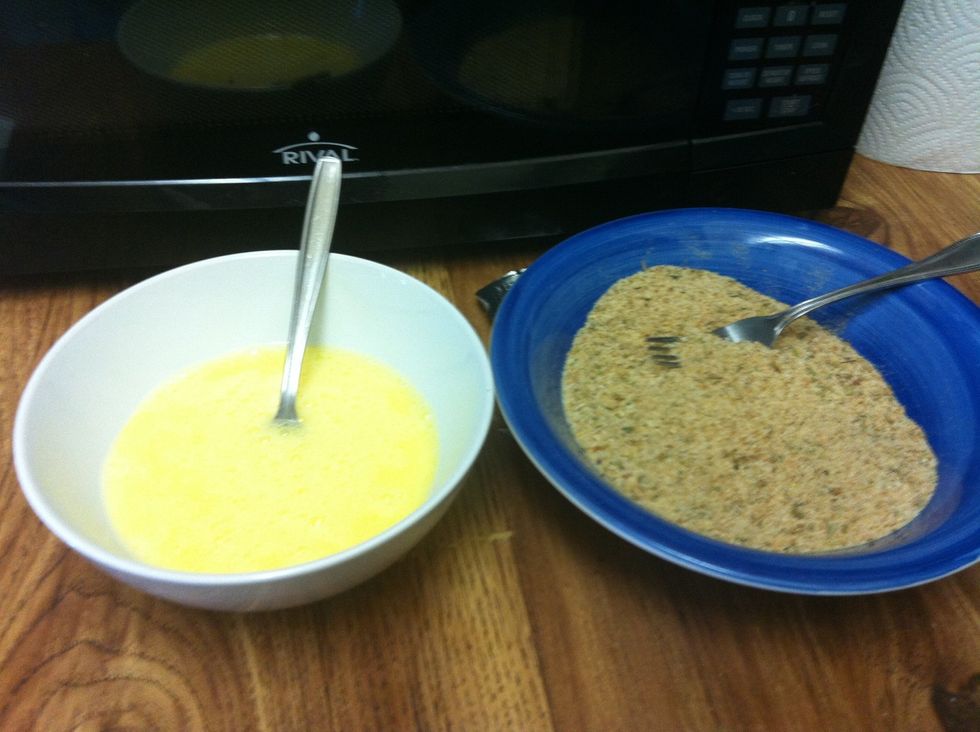 Like so.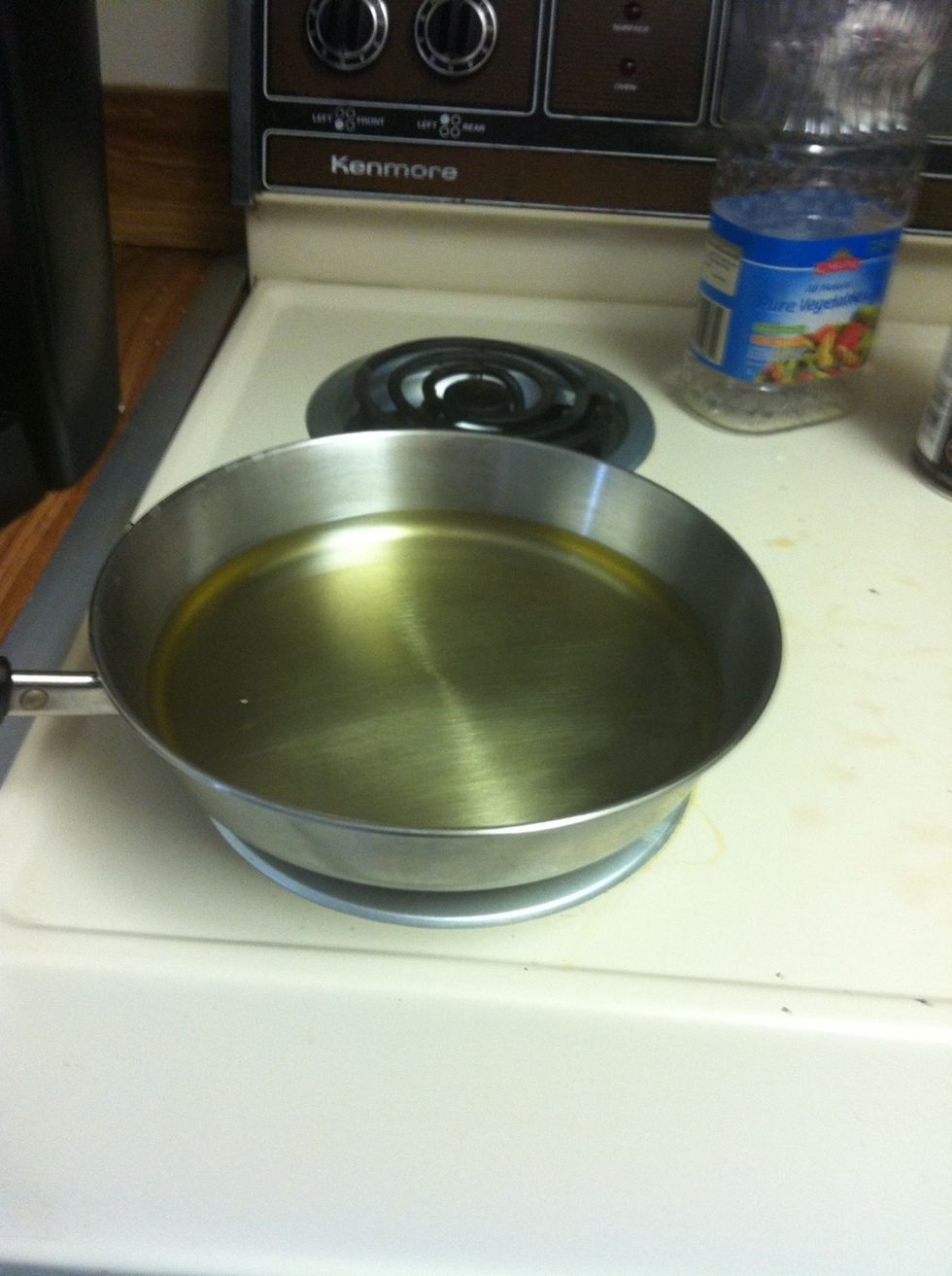 Start heating oil. Should be enough in pan to fry raviolis. About two inches of pan covered.
Start breading your raviolis!!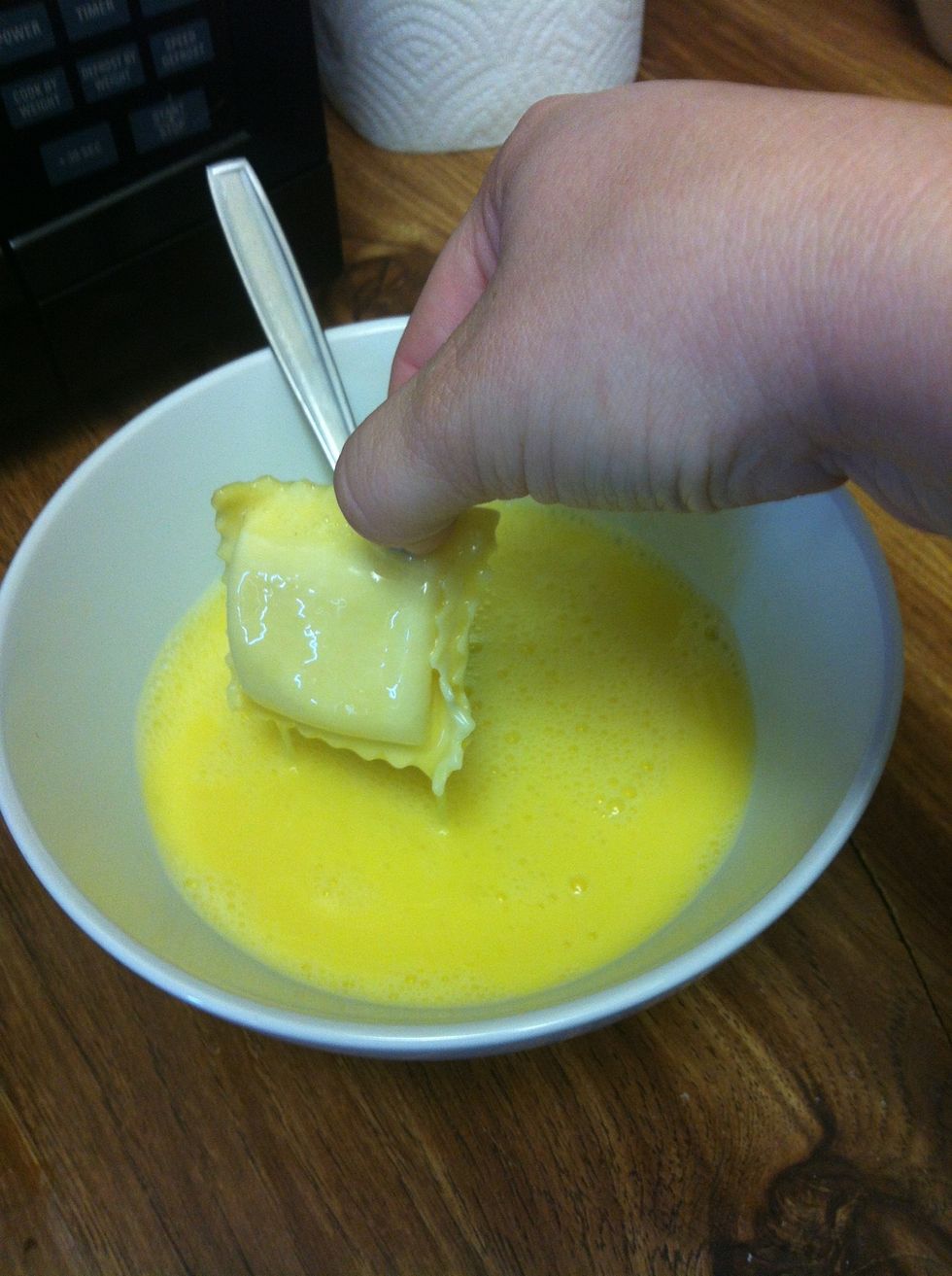 Dip in egg.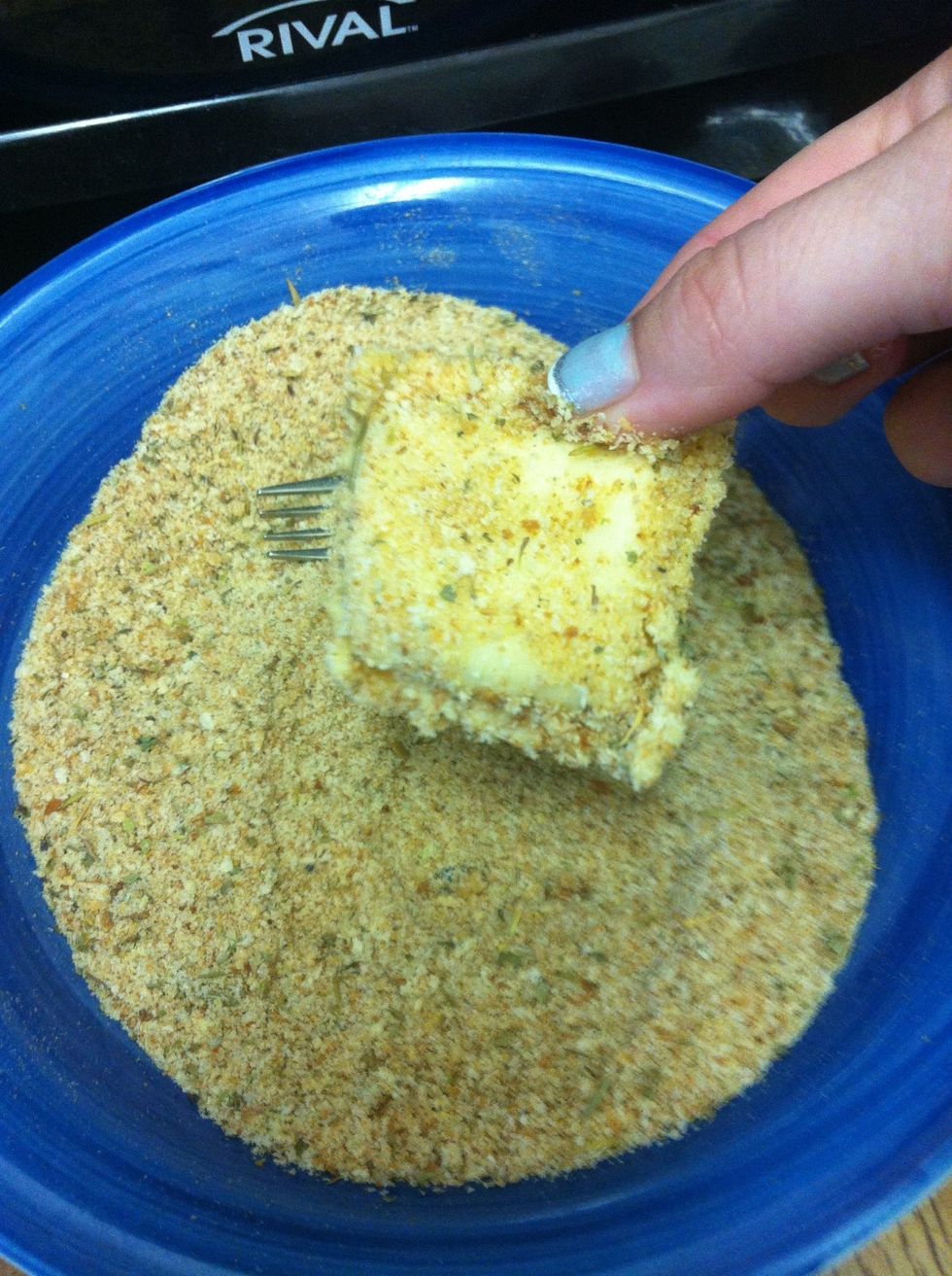 Then bread crumbs!
Get your fry on! Do this step on batches and don't over crowd your pan or they will not fry up correctly.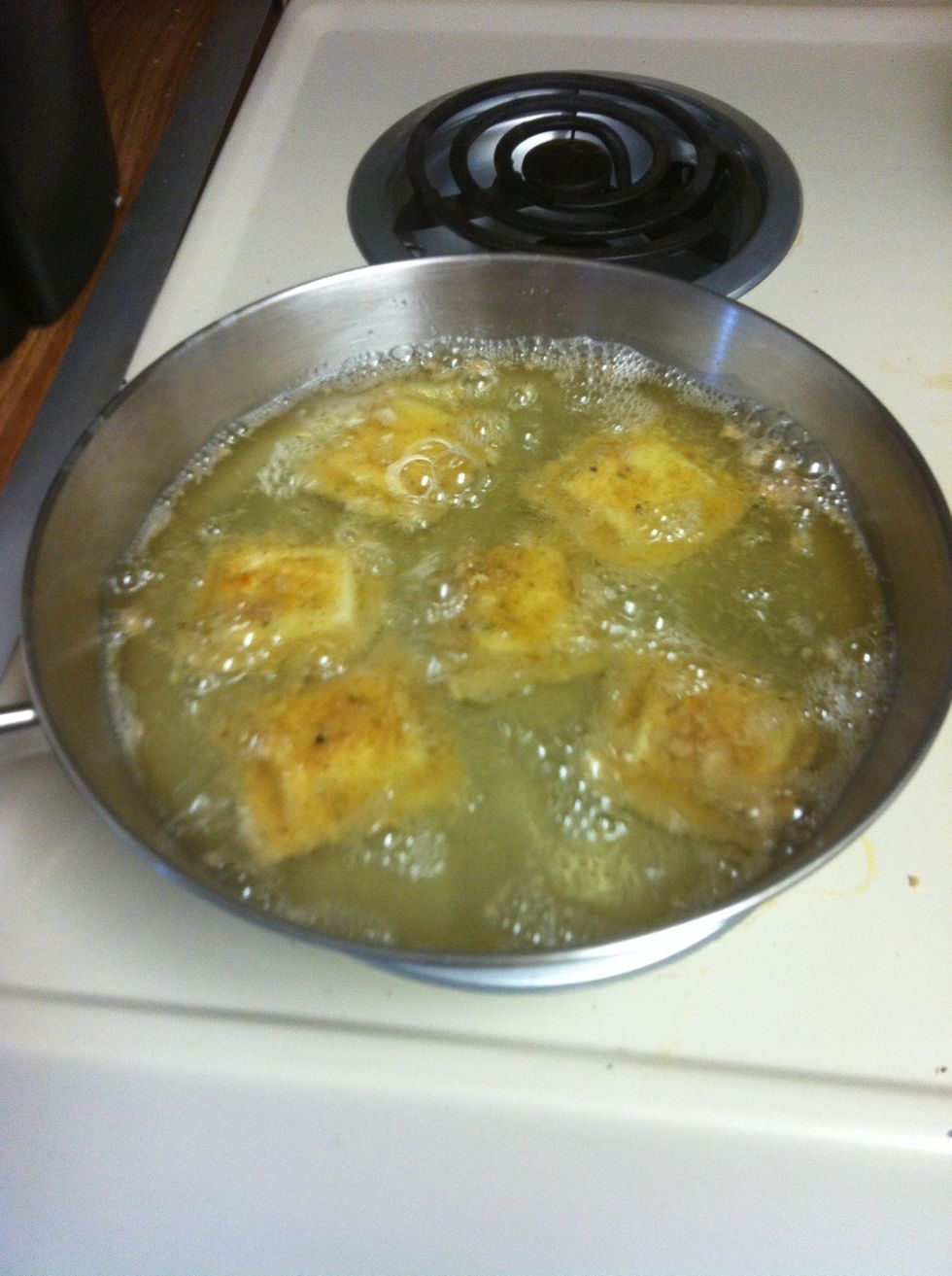 Let them cook for three minutes and then flip over and cook and additional three minutes. Should be crispy and golden brown when finished!
The final product! Dip in some red sauce and you've got a deliciously awesome dinner!
1.0lb Prepared raviolis
Bread crumbs
Vegetable oil
3.0 Eggs