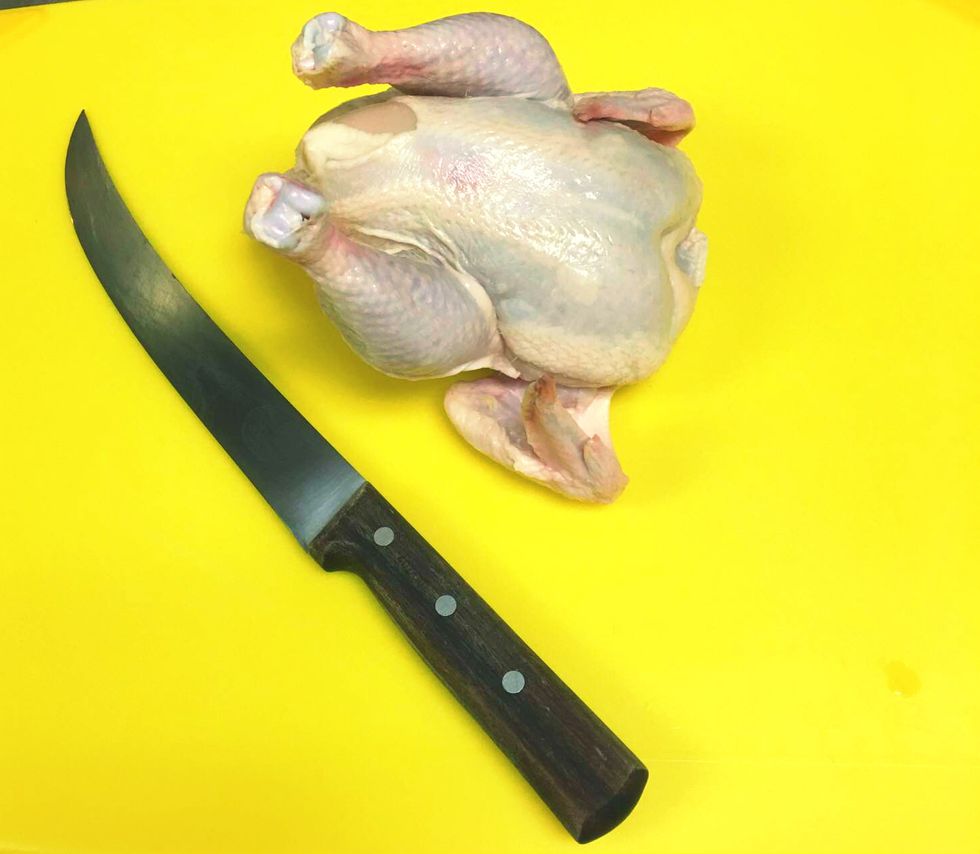 Remove the wishbone and begin to separate the chicken. Carve out the leg and thigh from the chicken. Cut along each side of the backbone to remove both breasts. Discard carcass or save for soup.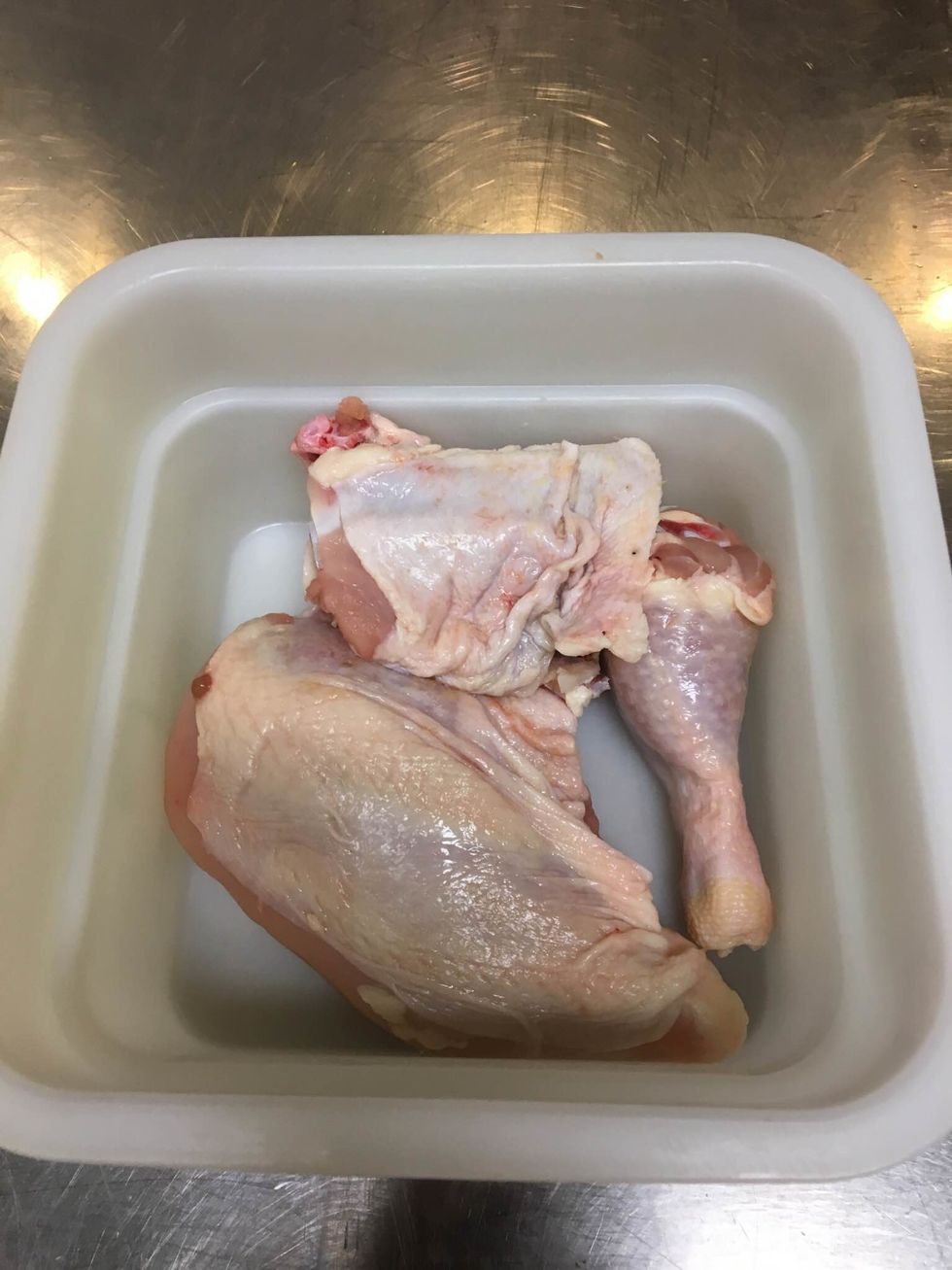 You should be left with two breasts, two thighs and two legs.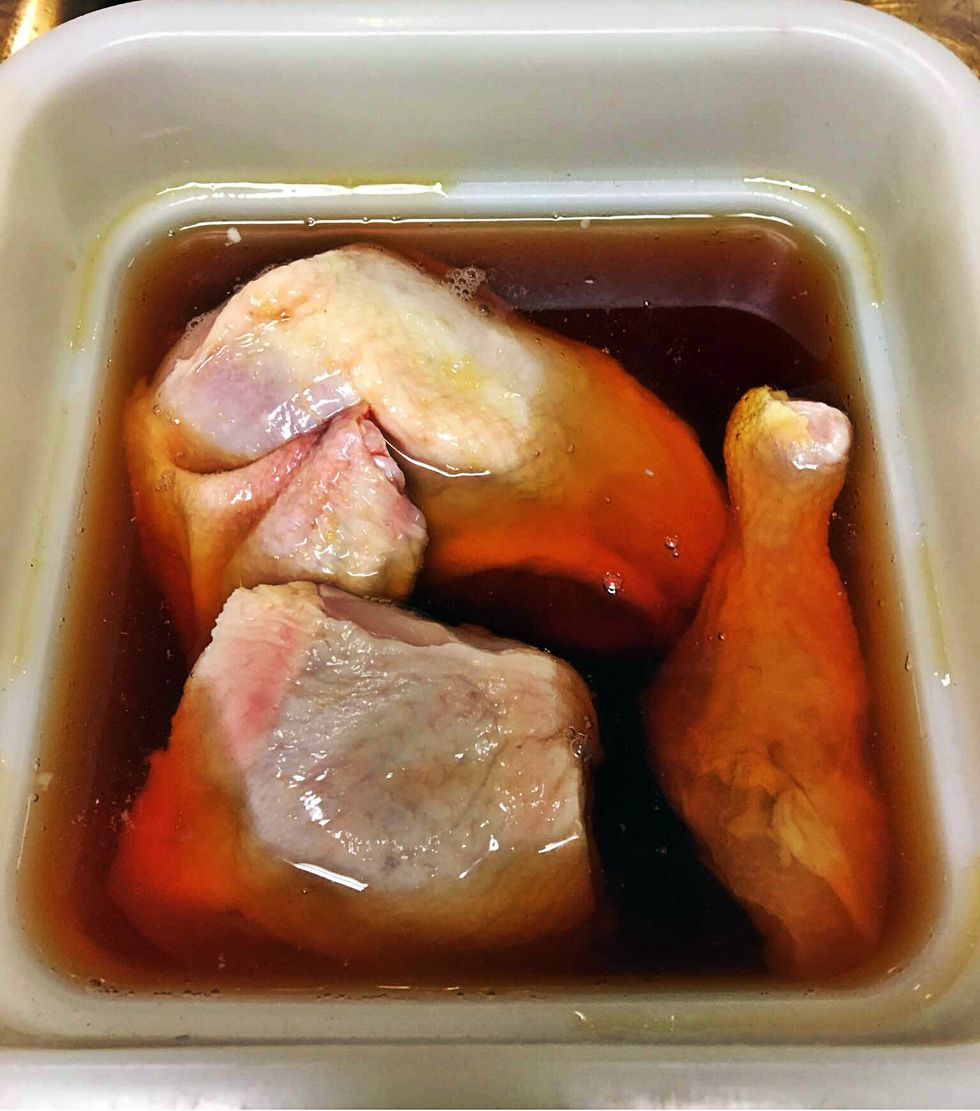 Combine cooled tea, sugar and salt in a sauce pan and bring to a boil, and cool to below 40 degrees. Pour over chicken and allow to brine for 24 hours.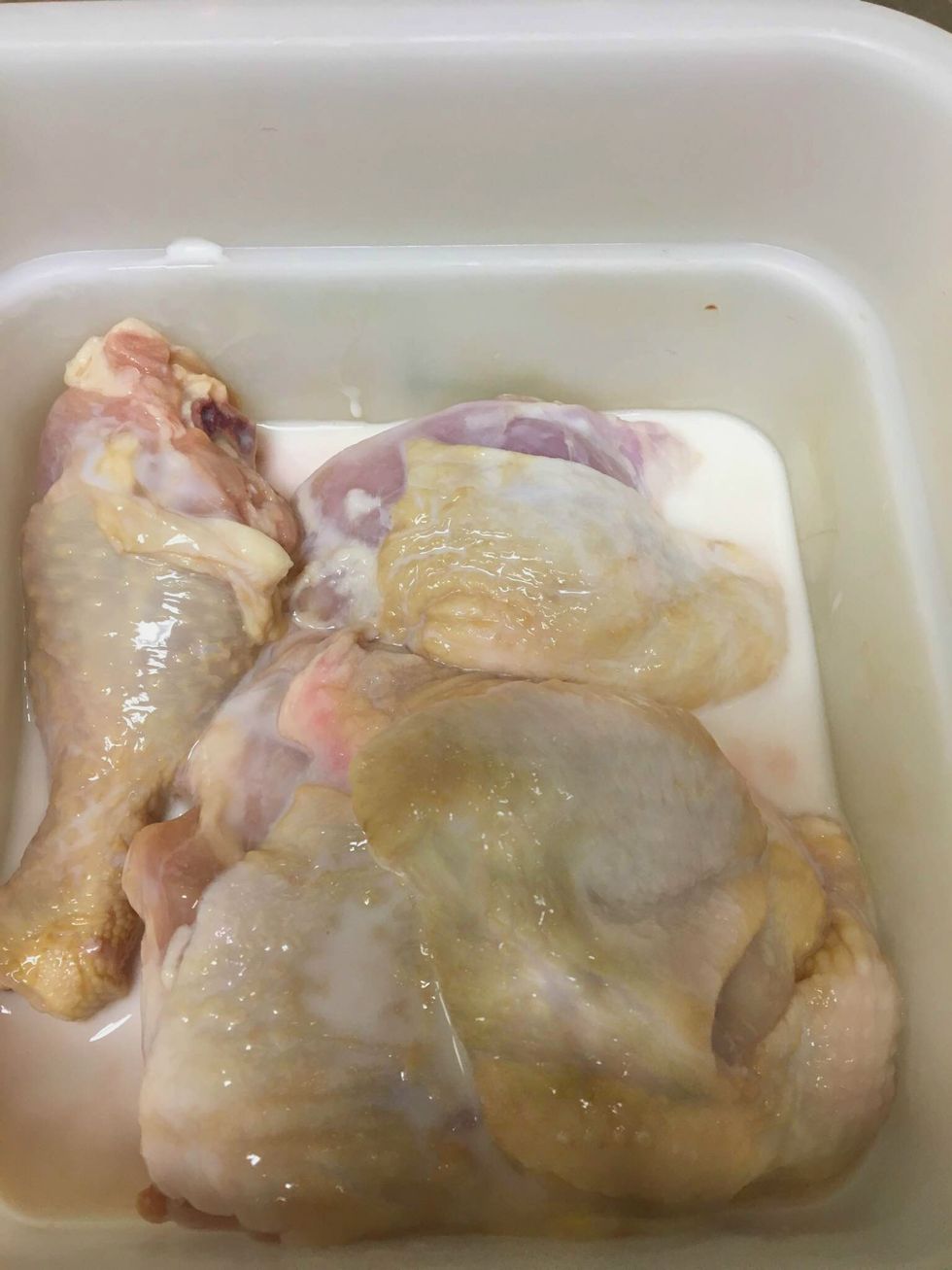 Remove chicken from brine and pat dry with paper towel. Cover chicken in buttermilk and allow to sit overnight.
Combine flour, salt and pepper and drench chicken in mixture. Allow to sit at room temperature for 15 minutes before frying.
Fry chicken until golden brown.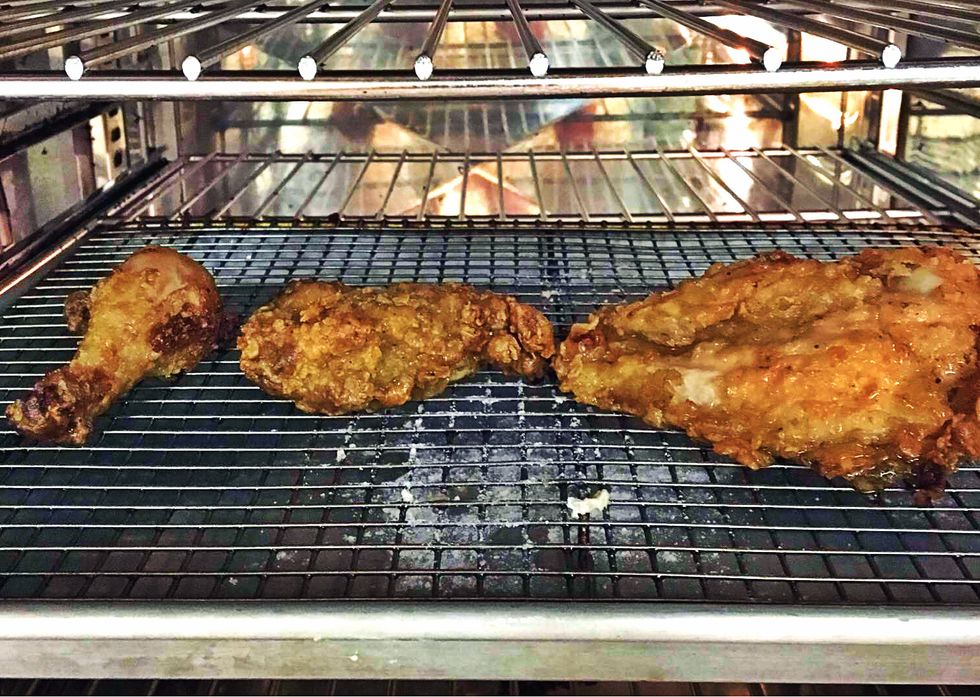 Finish cooking chicken in the oven at 325 degrees until the internal temperature of the chicken reaches 160 degrees Fahrenheit.
Serve chicken with any of your favorites sides such as mashed potatoes, coleslaw, or potato salad, and top with your favorite gravy recipe! Enjoy!
1.0 Whole Chicken
2.0gal Brewed Black Tea
4.0c Sugar
1.0c Salt
1/2gal Buttermilk
4.0oz Tobasco
4.0lb All Purpose Flour
6.0oz Salt
2.0oz Black Pepper
The Broadmoor
Official feed of the famed Forbes Five Star, AAA Five Diamond Broadmoor resort in Colorado Springs, Colorado. Welcome!