How to make frickin amazing stuffed mushrooms
Check out www.doxysfinefoods.com for locations or to order online.
40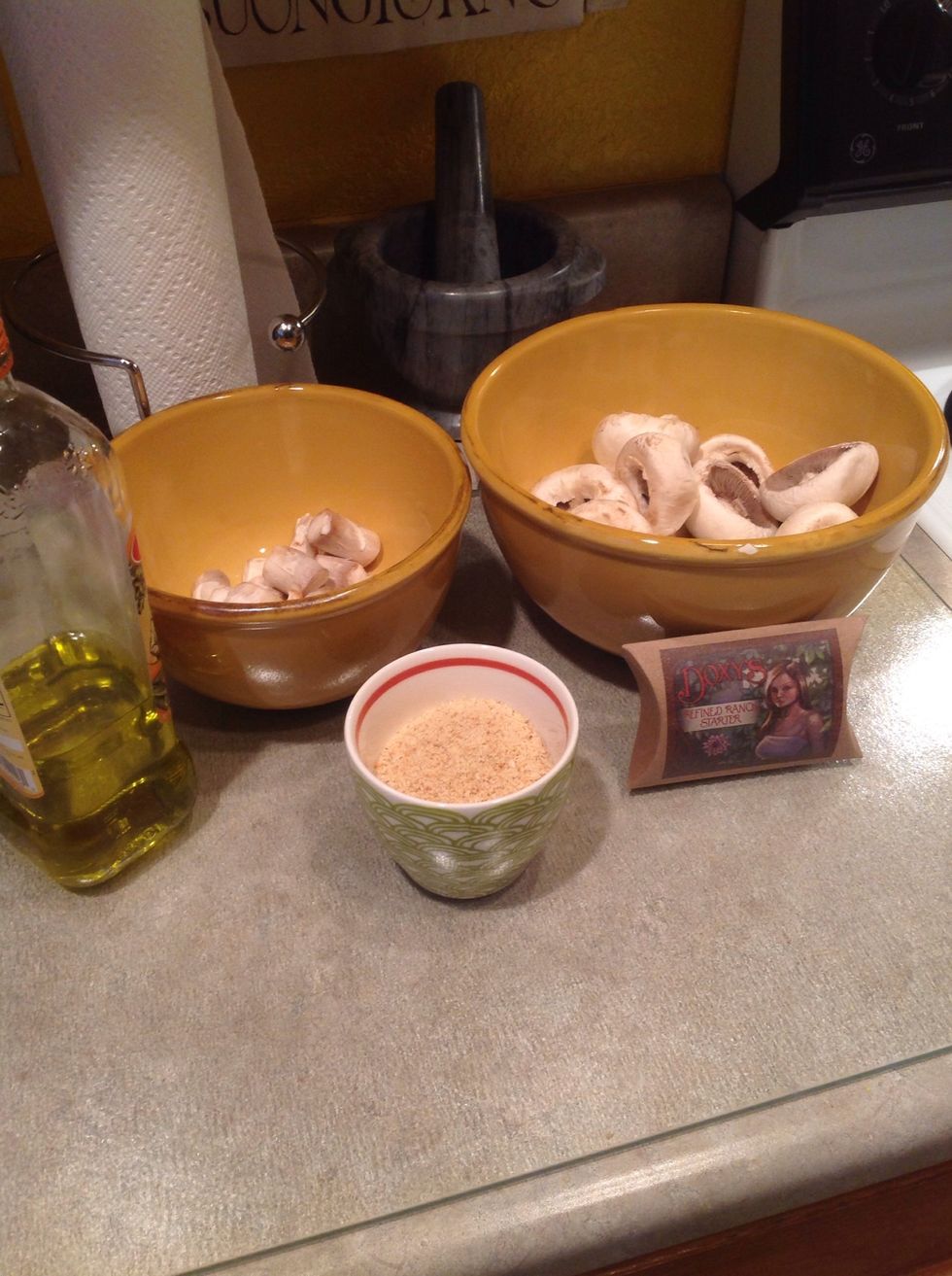 Preheat oven to 350 degrees and line a cookie sheet with aluminum foil. Clean mushrooms and remove the stems. Don't discard the stems, though, you're going to need them!
Finely chop the mushroom stems.
Add about 2.5 tablespoons of Olive oil to a medium sauté pan and heat on medium. Add the breadcrumbs, diced mushroom stems, and Doxy's Refined Ranch Starter. Mix well and heat until warmed through.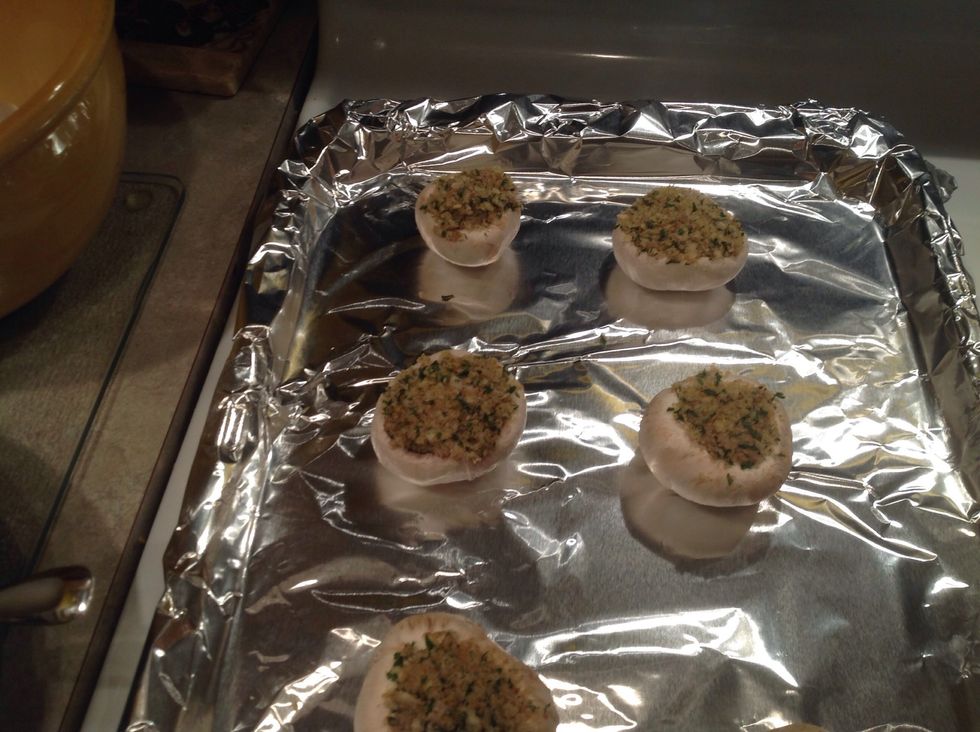 Remove the mixture from the heat. It should stick together just enough to hold its shape when you stuff the mushroom caps. Stuff the mushroom caps and place on foil lined cookie sheet.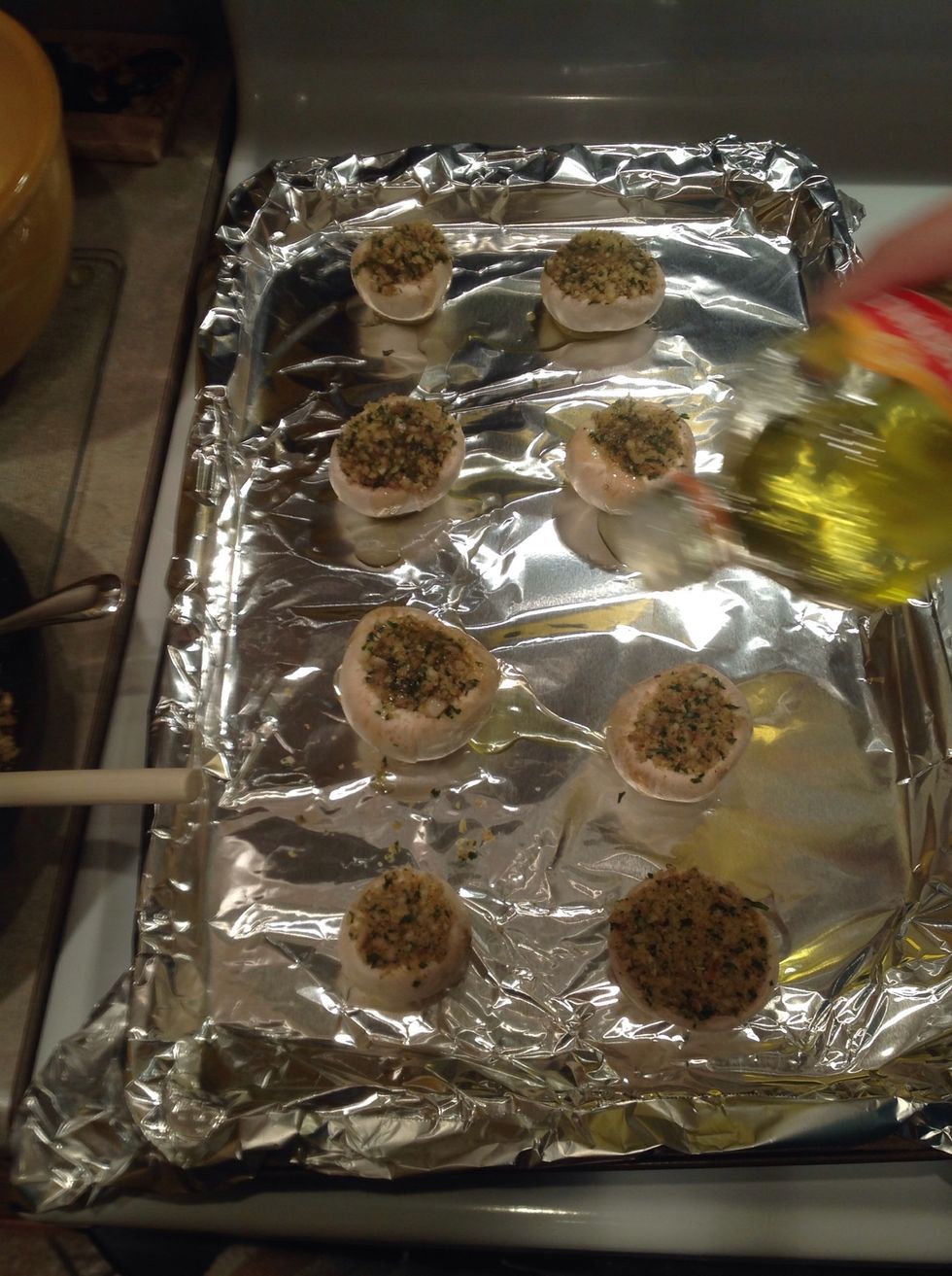 Generously drizzle each stuffed mushroom cap with Olive oil. A little pool of oil should form beneath each. Bake at 350 degrees for 30-35 min or until mushrooms are browned and the stuffing golden.
They should look like this and are ready to eat! Or you can continue to the next step...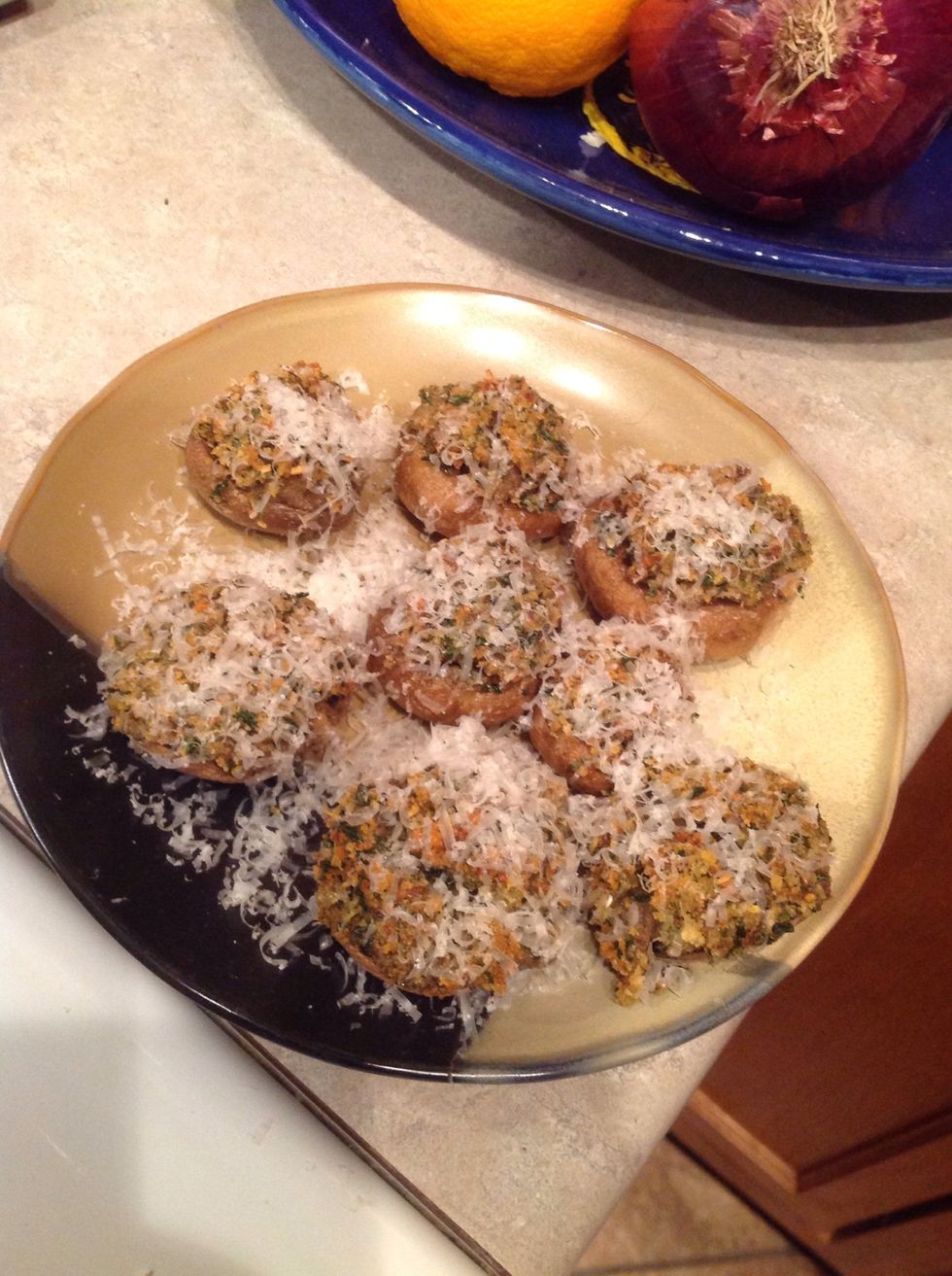 Grate a bit of Pecorino Romano cheese (or your favorite Italian grating cheese) on top. Enjoy!!
16.0oz package Whole White Mushrooms
1/2c plain Breadcrumbs
1.0 packet Doxy's Refined Ranch Starter
Olive Oil
Pecorino Romano Cheese, grated, optional
Doxy'S Fine Foods
A home cooked meal should be simple & delicious. Doxy's can help. Check out our website for Doxy's ingredient locations or to order online.