Make Freshly Baked Crumbly Raisin Scones
251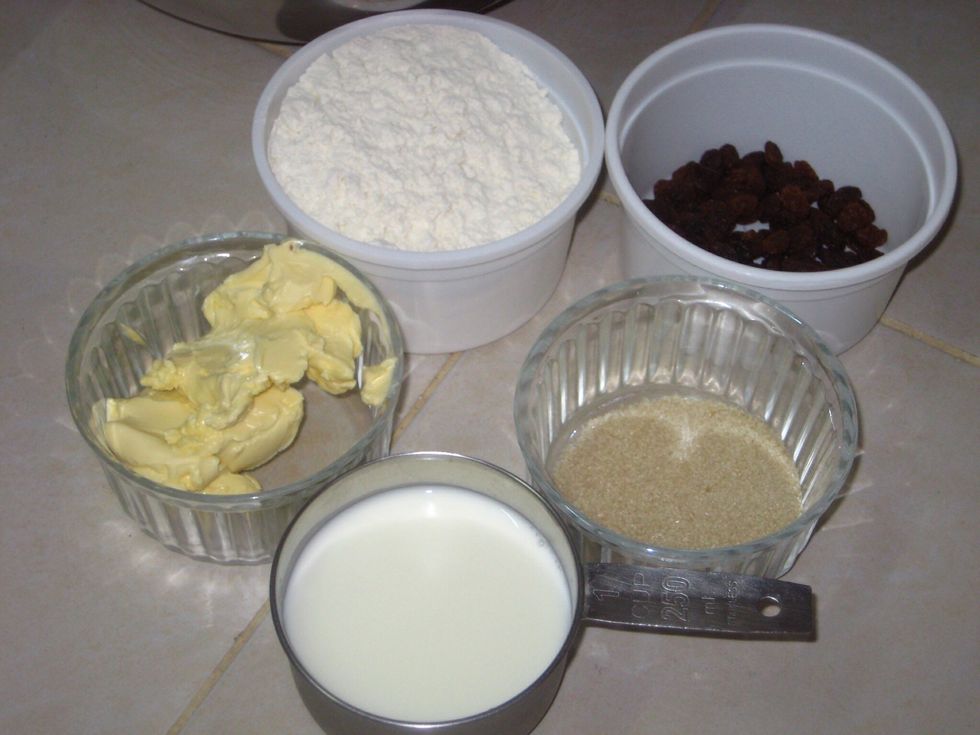 A group photo of the ingredients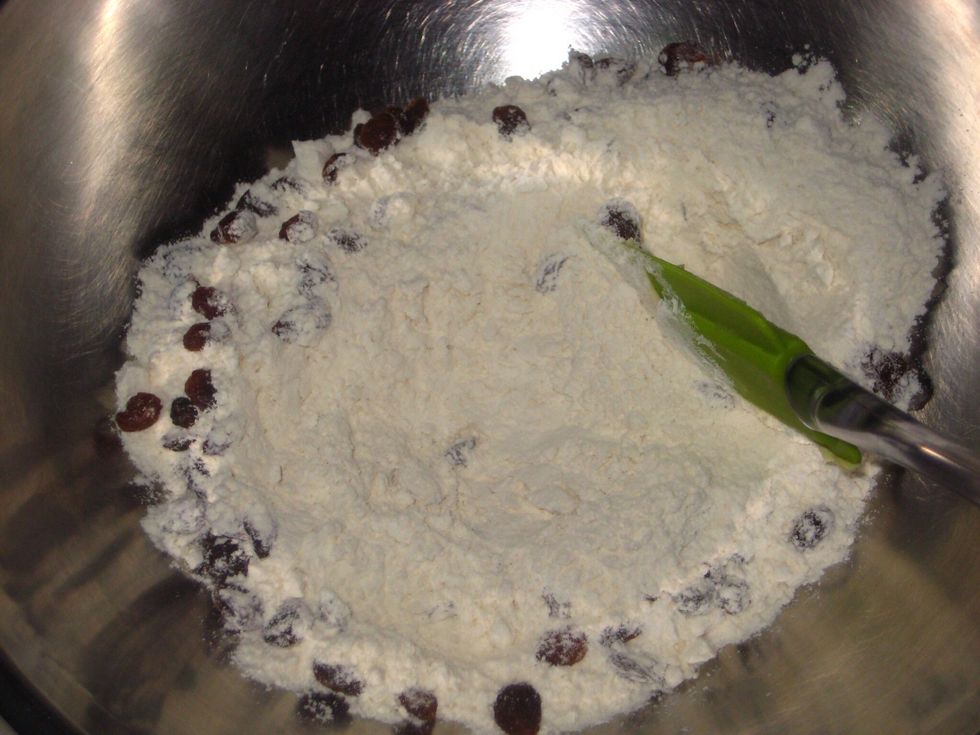 Mix the flour and raisins in a suitable bowl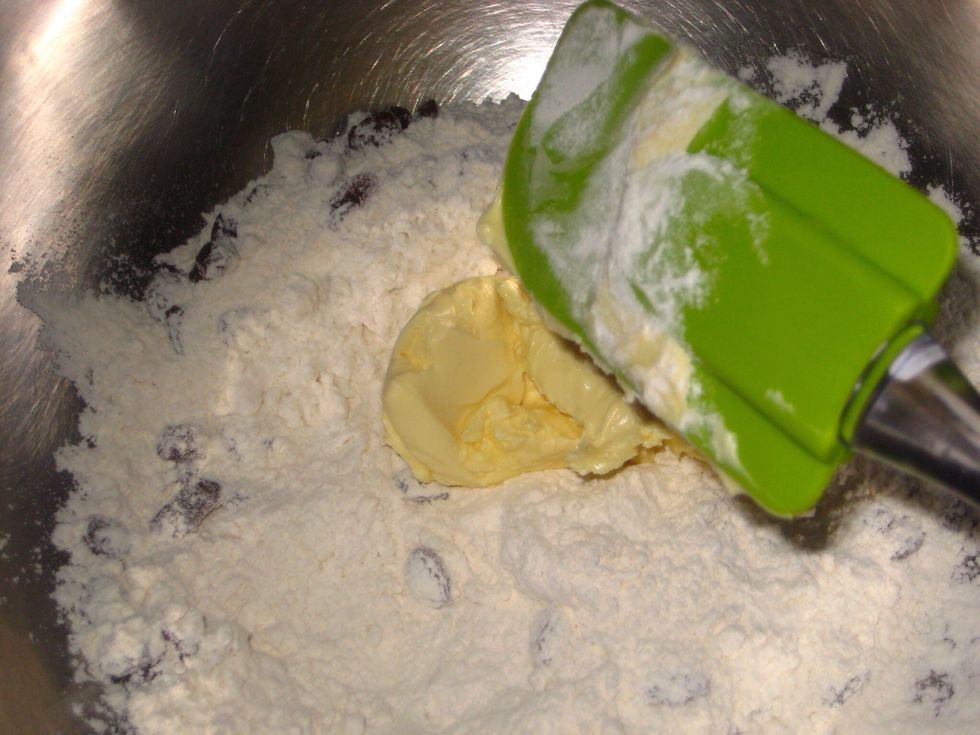 Add the butter/margarine to the flour. The butter should be slightly hard to be mixed into the flour. You can cube it for ease in mixing it.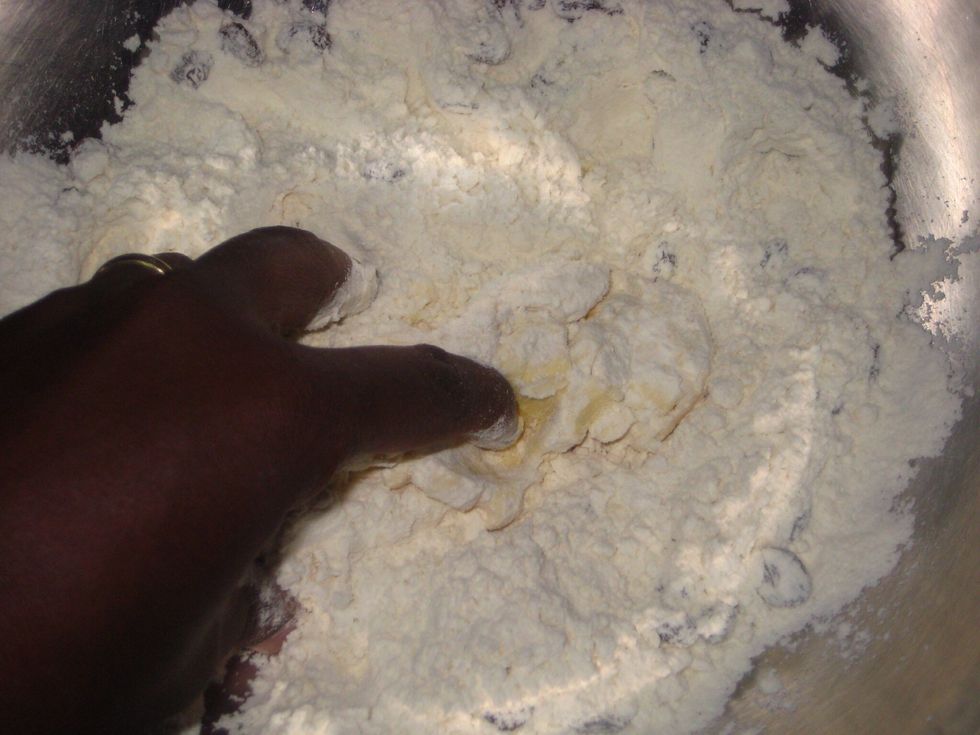 Using your fingers, rub the butter into the flour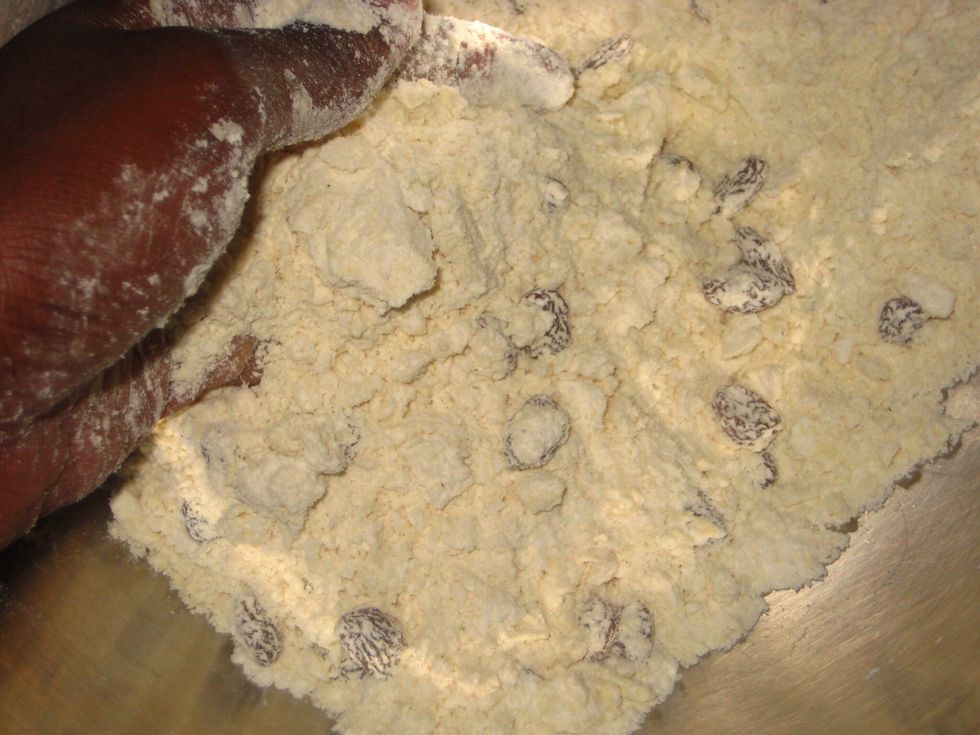 The idea is to have a bread crumb look to the flour after mixing in the butter.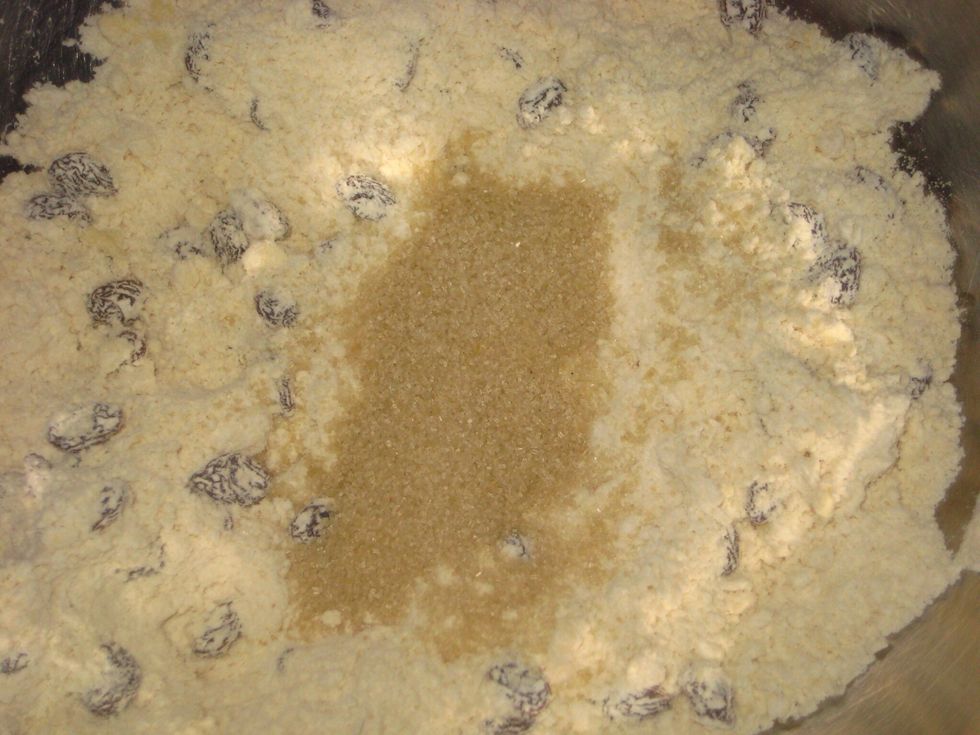 Add and mix in the sugar....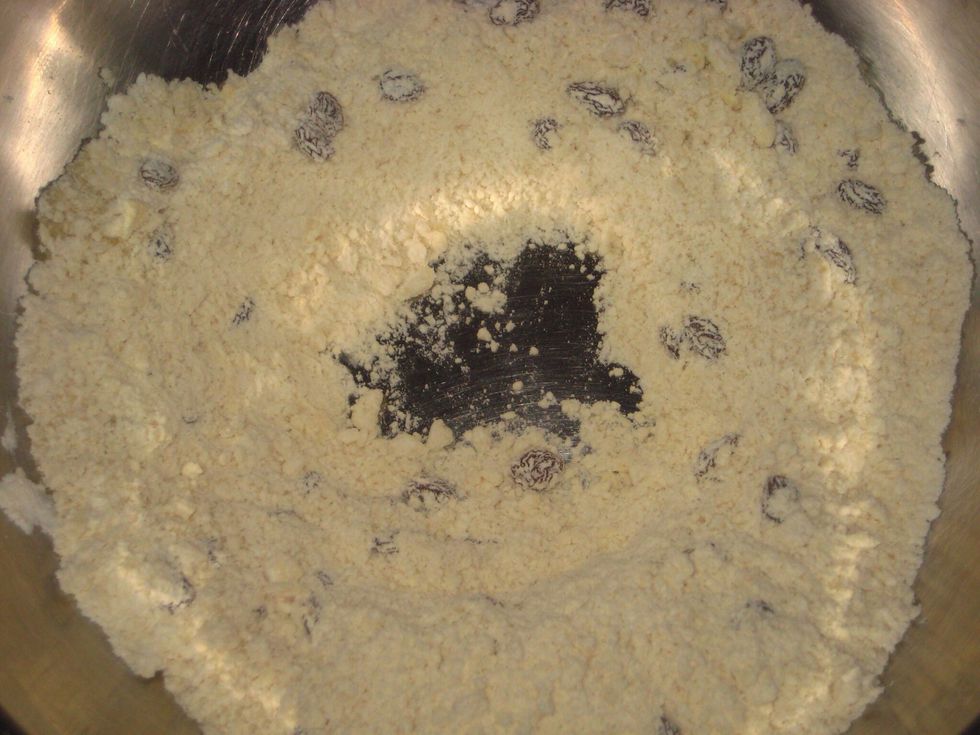 At the centre of the flour mix, make a well to add in the milk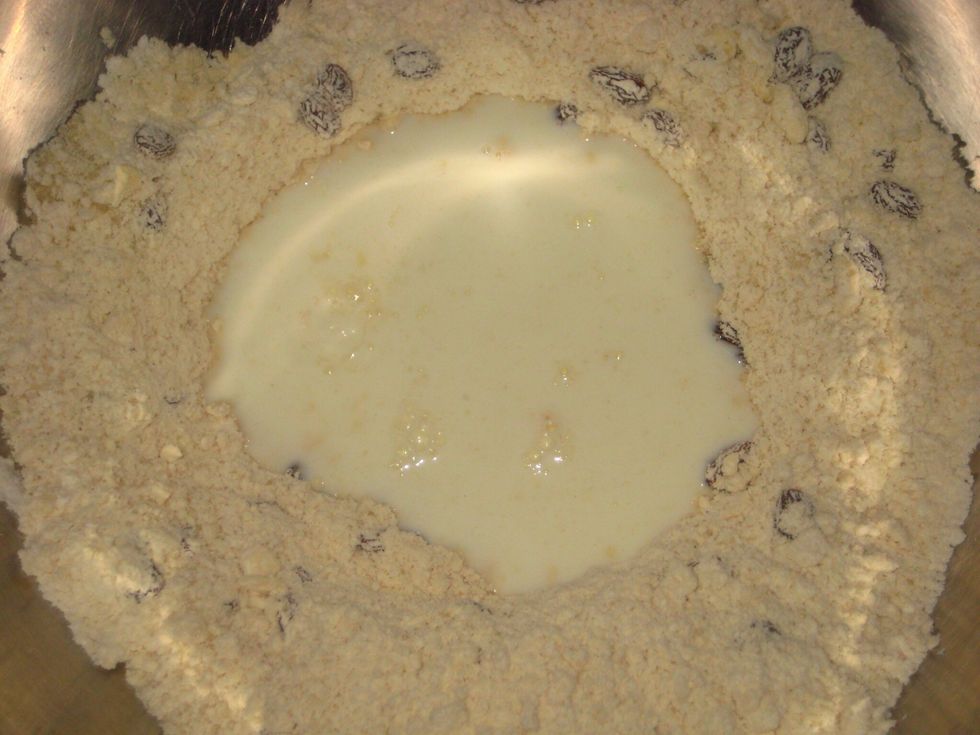 Add the milk..... This method makes it easier to mix the milk to the flour.
Using your fingers, start working the flour into the milk.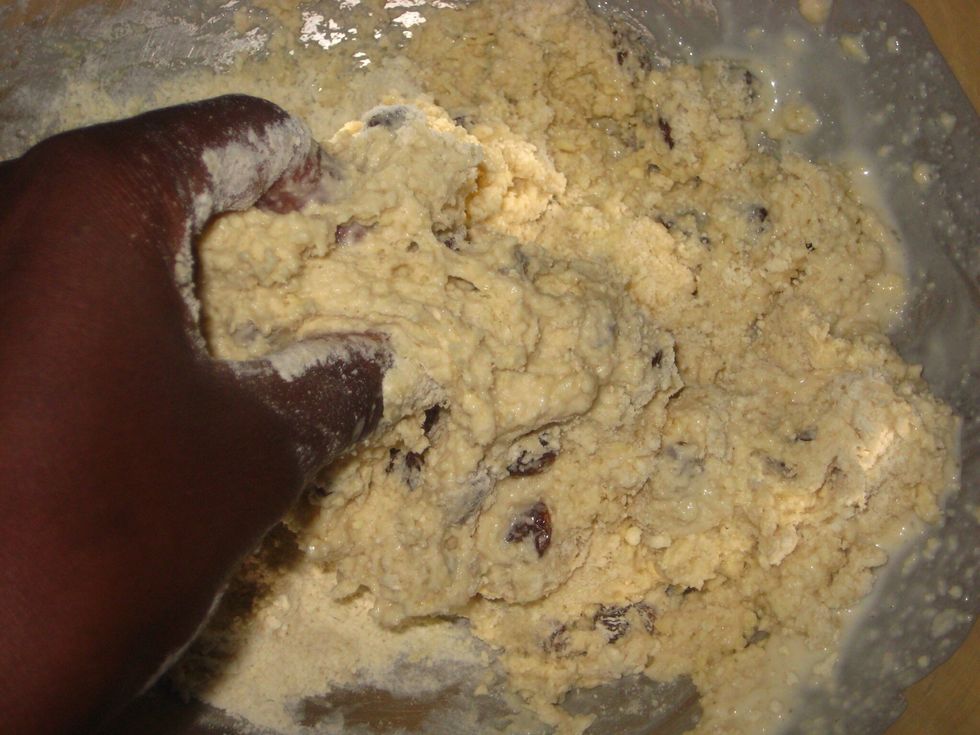 Slowly keep kneading as the dough gets sticky.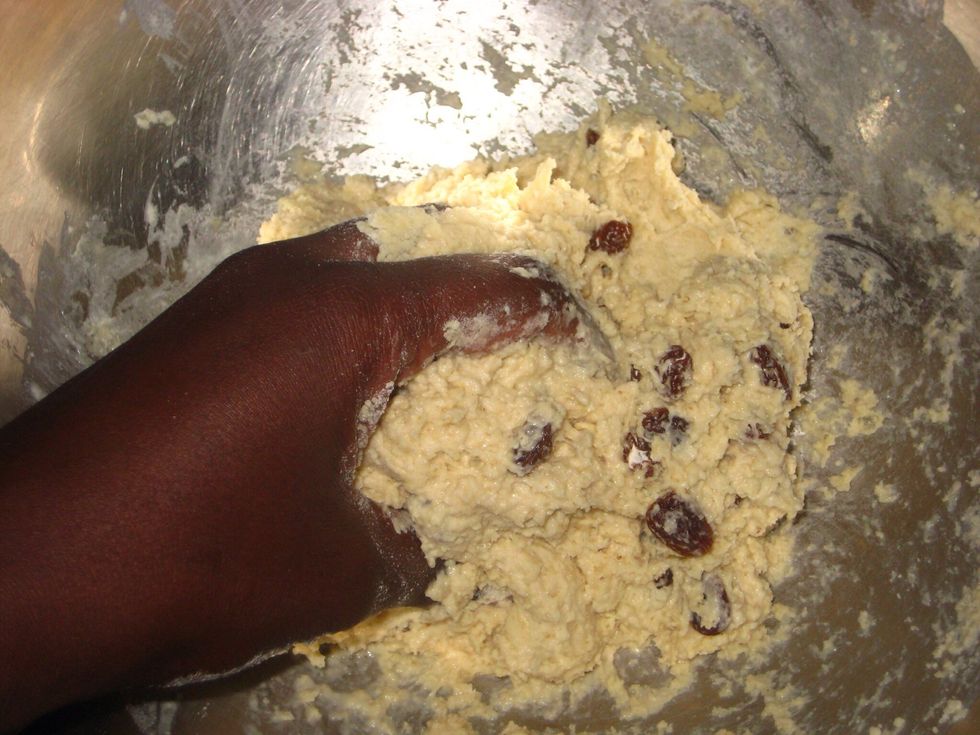 When all the flour is fully mixed in, scrape off the sticky dough from the bowl.......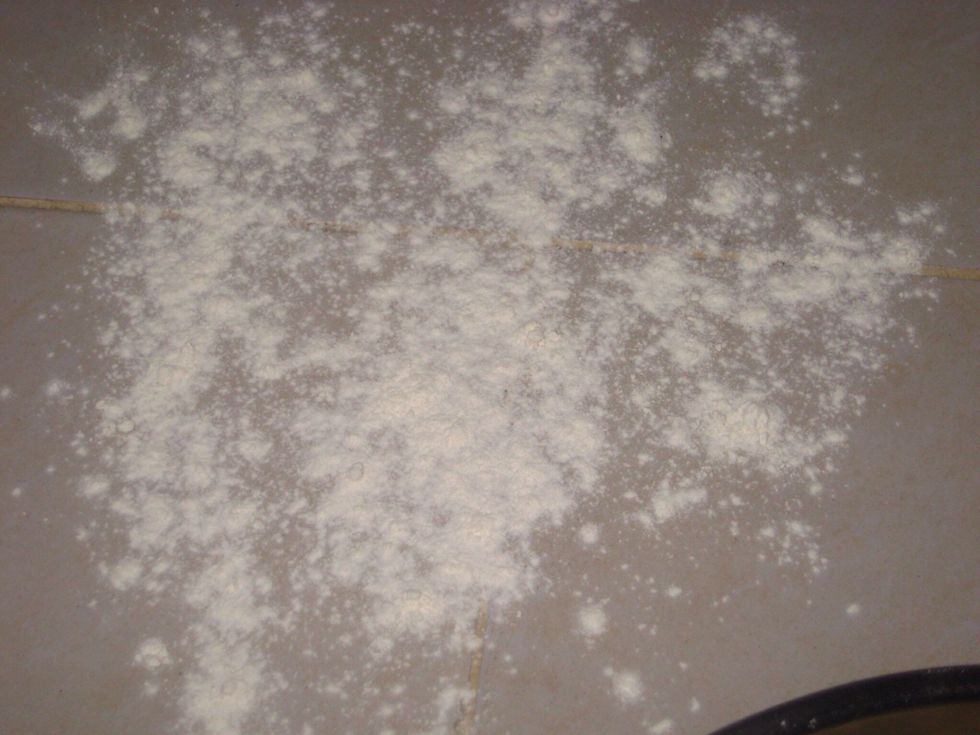 Sprinkle some flour on a clean dry surface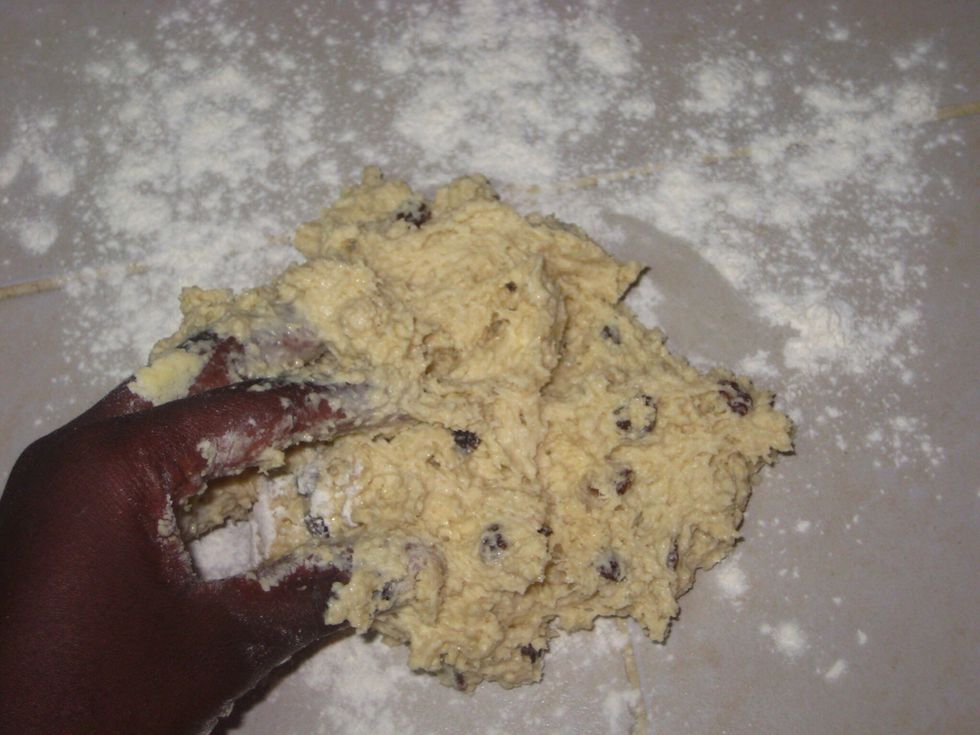 Transfer the sticky dough to the floured surface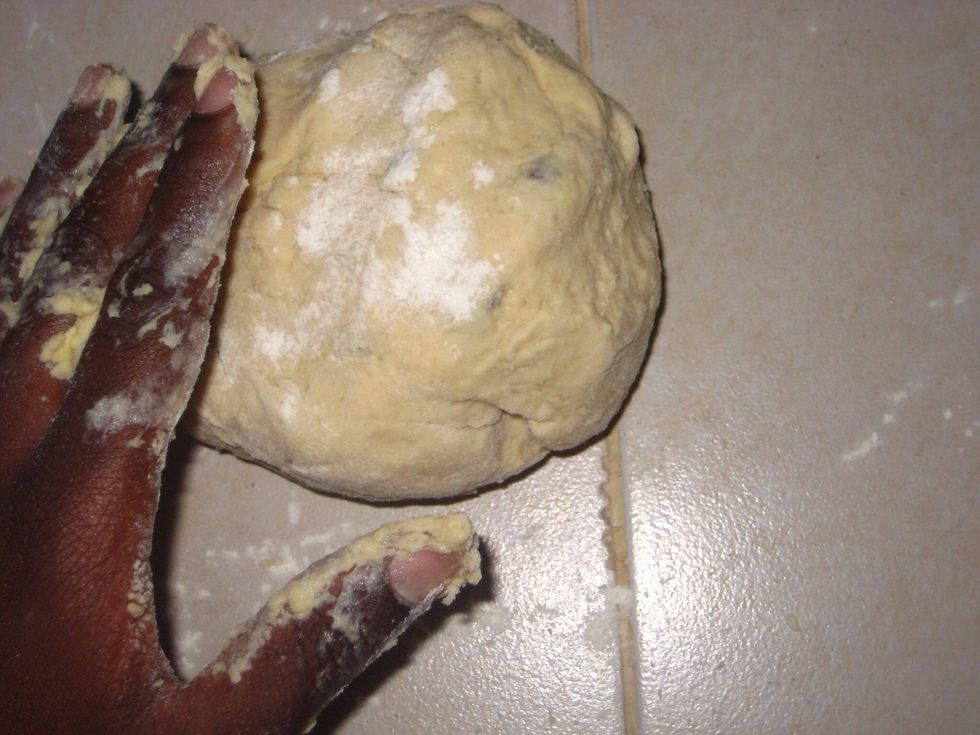 Knead the dough until it smooth and compact.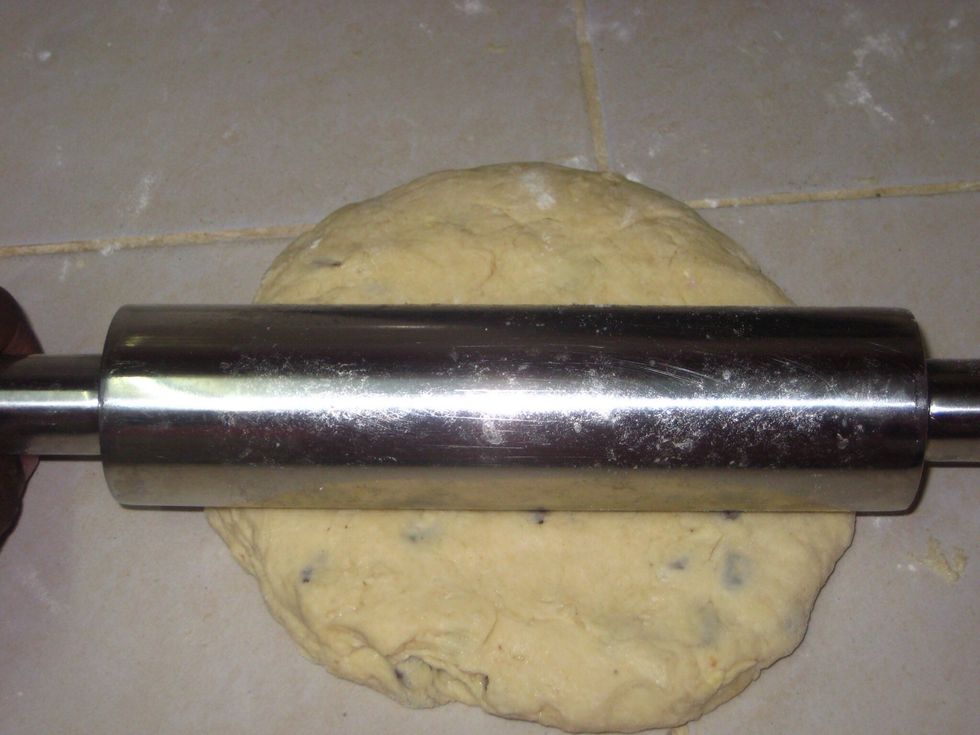 Roll the dough into a round 1 inch thick circle. You can also make it 1/2 inch for smaller scones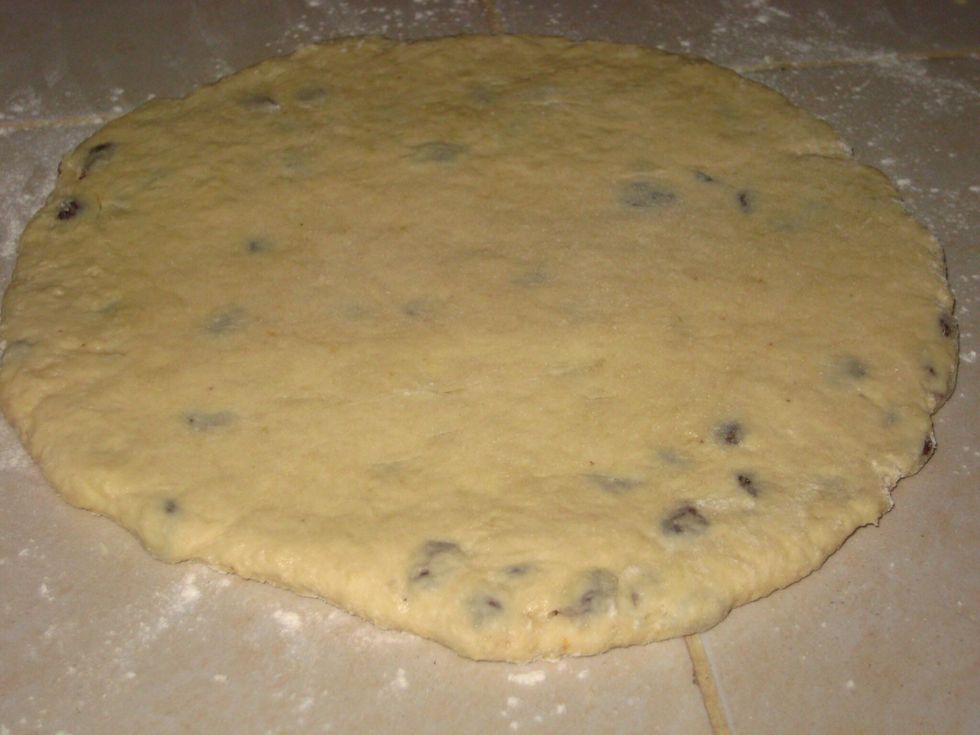 Ready for the next stage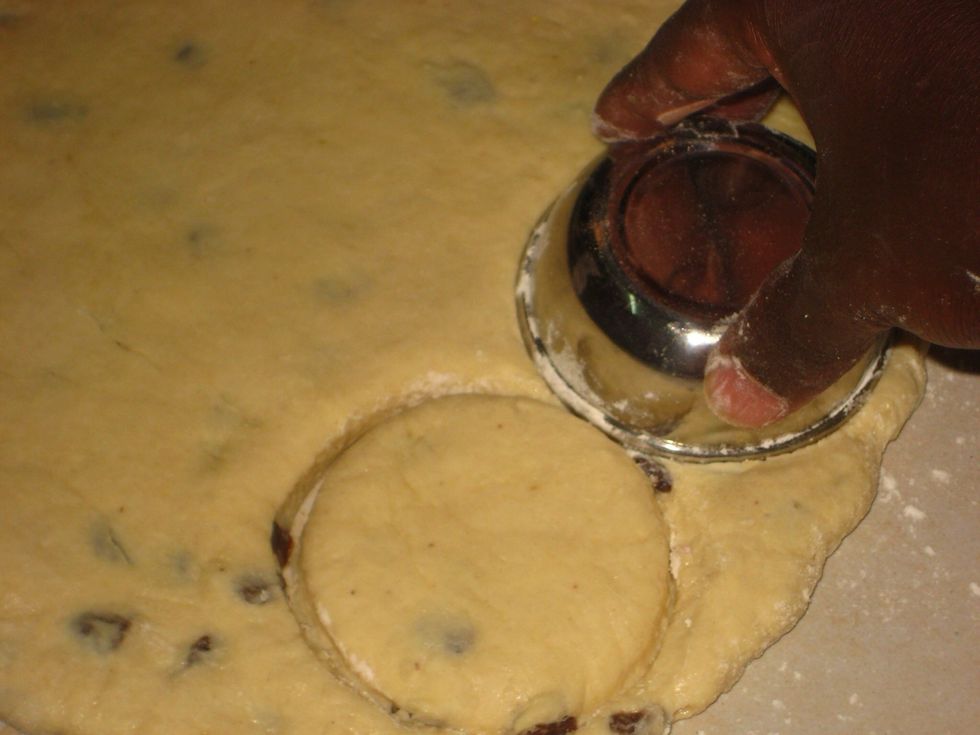 Using a round cutter/small container, press to cut rounds from the dough.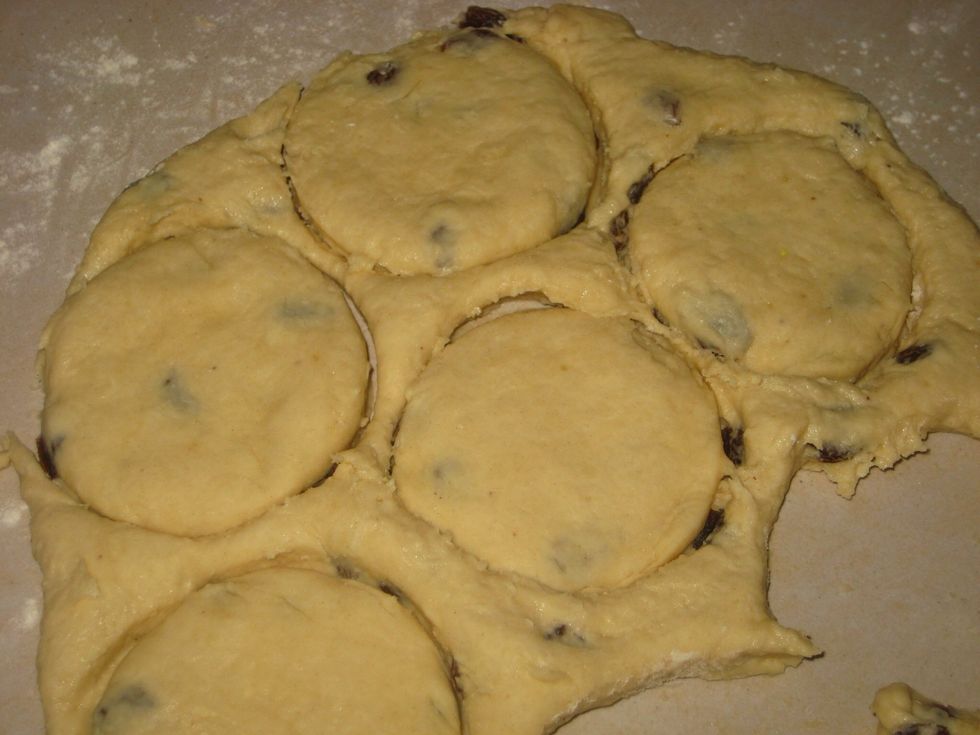 The idea is to try and reduce any space between the rounds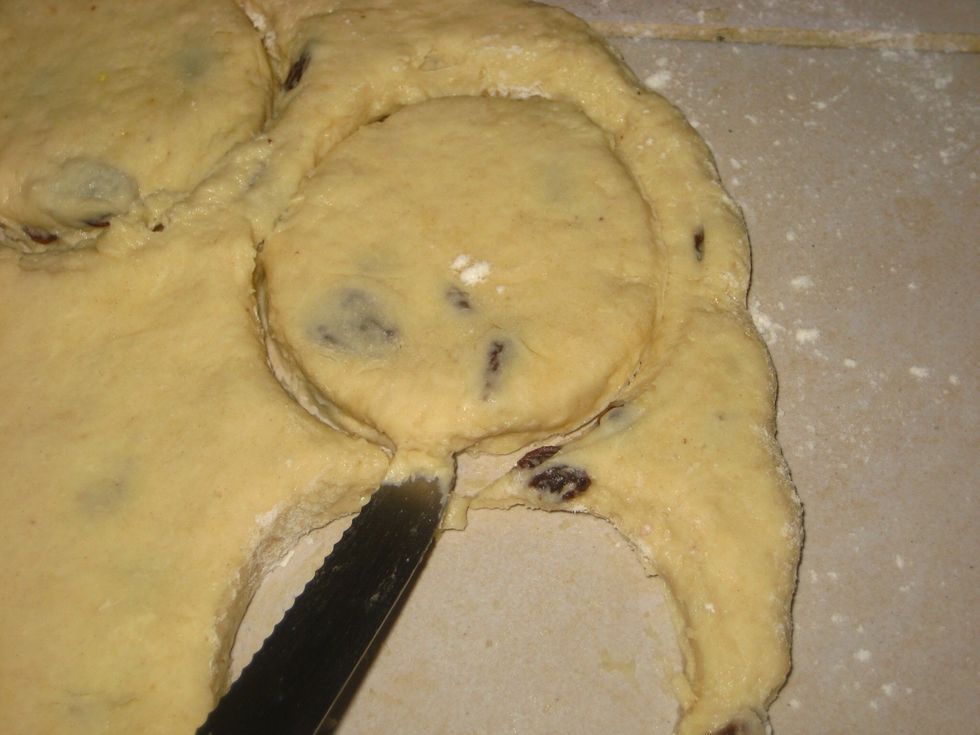 You can use a small knife to pick out the cut pieces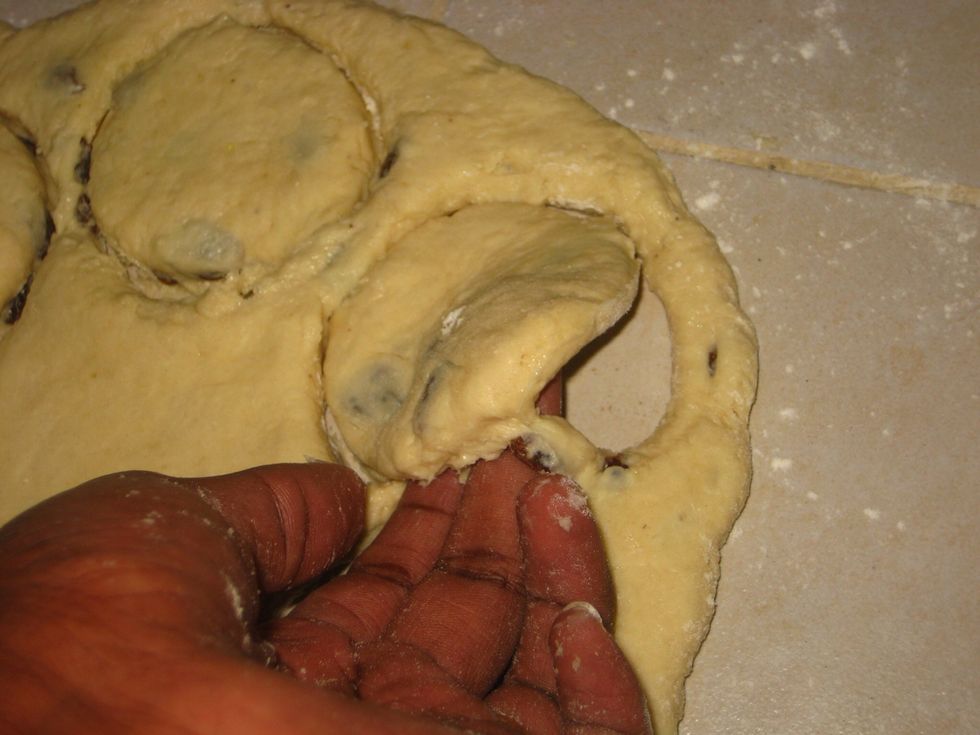 You can also use your fingers to gently pick up the pieces ready to place on a waiting baking tray.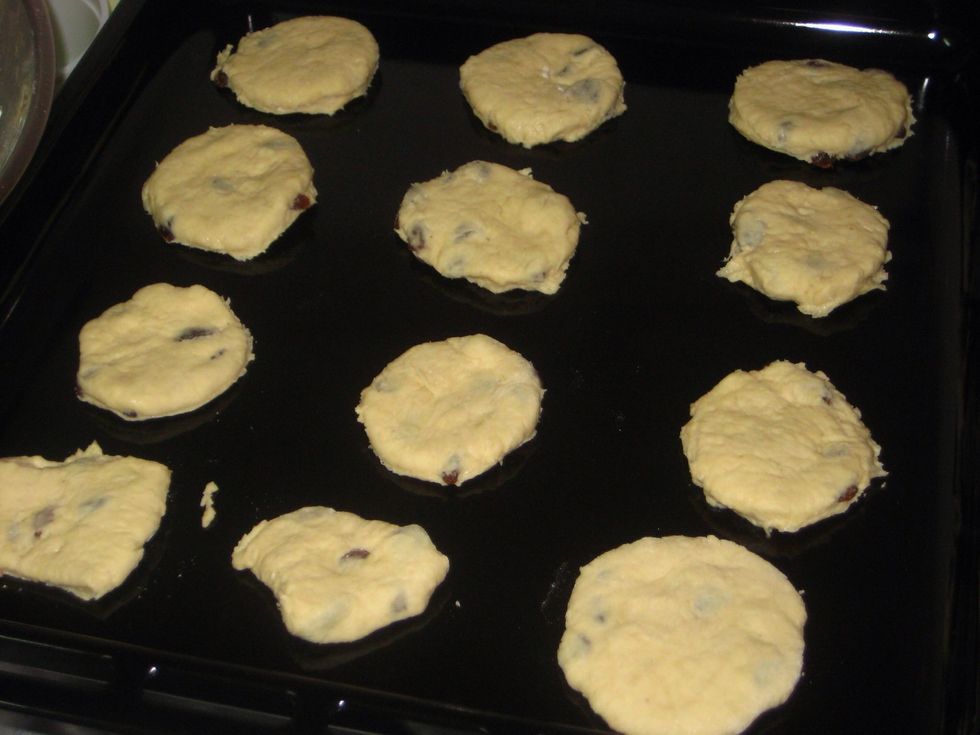 Arrange the pieces while the oven is set at 220C/425F already heating up.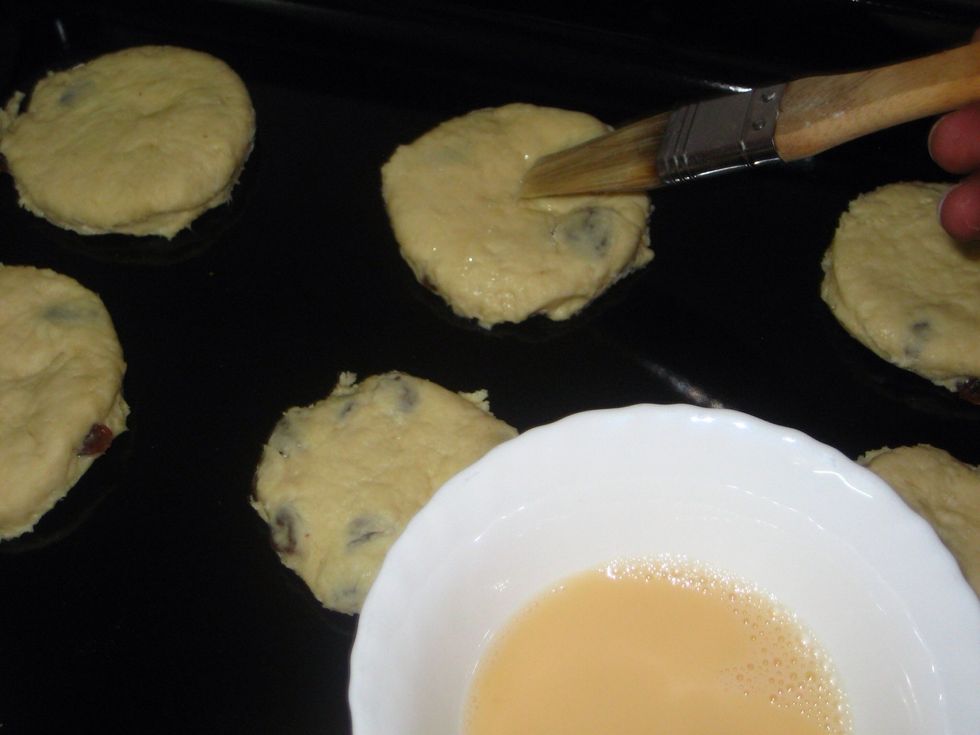 Using a small brush, apply the beaten eggs on the top of each piece. This will help in giving the finished scones a beautiful golden colour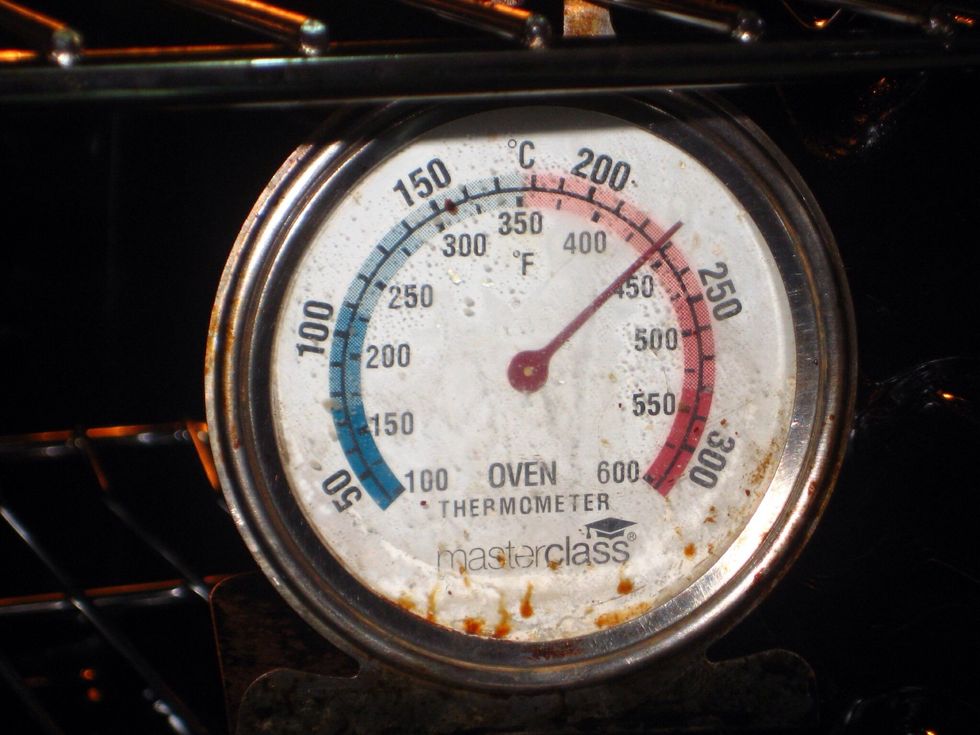 The oven is hot and ready for use.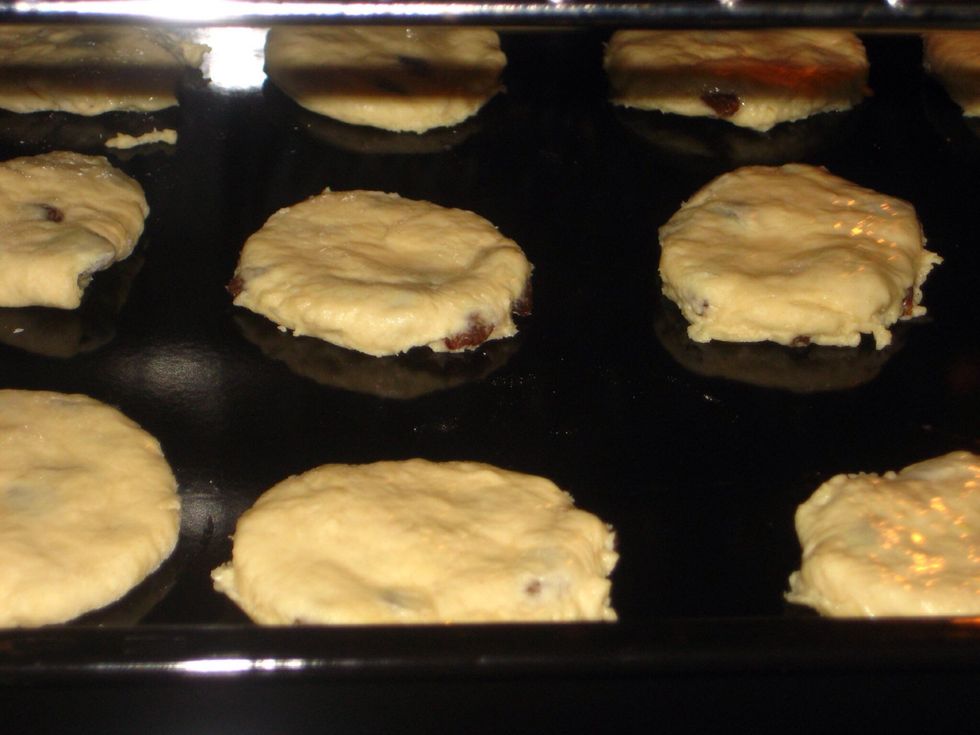 Place the tray on the top level of the oven an bake for 10-12 minutes or until golden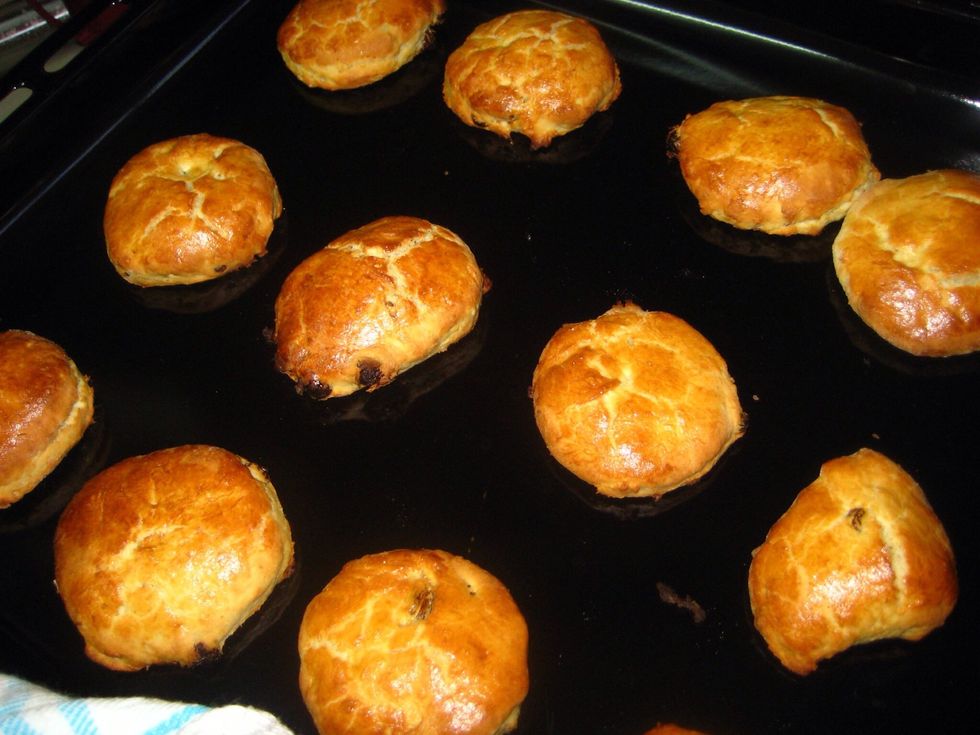 This is what you should get.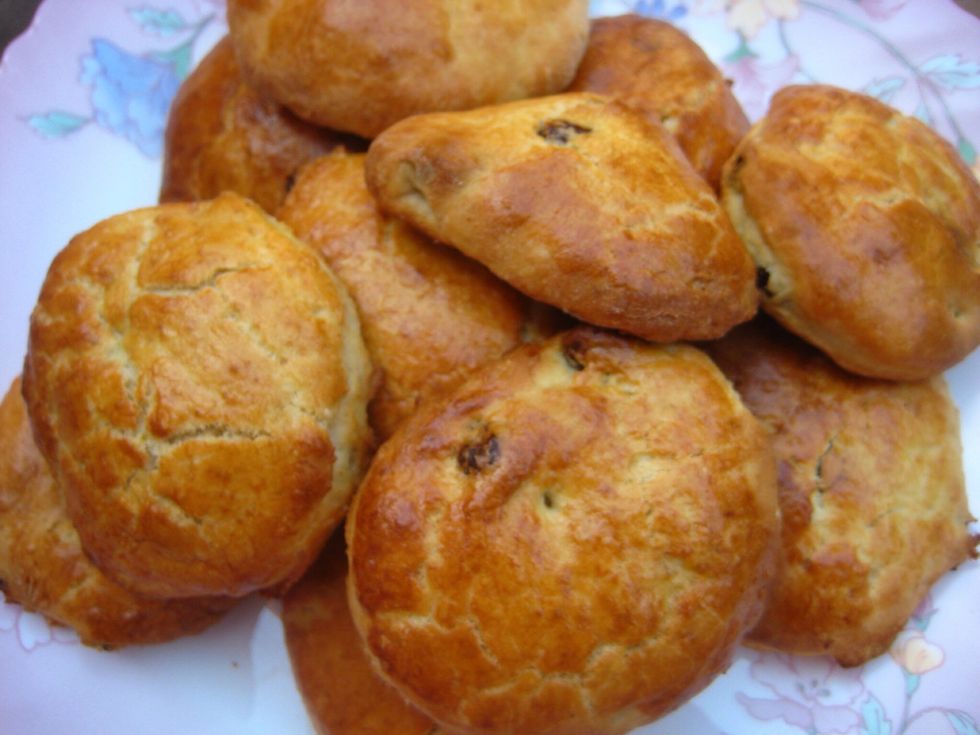 Serve warm as a snack with your tea or favourite hot beverage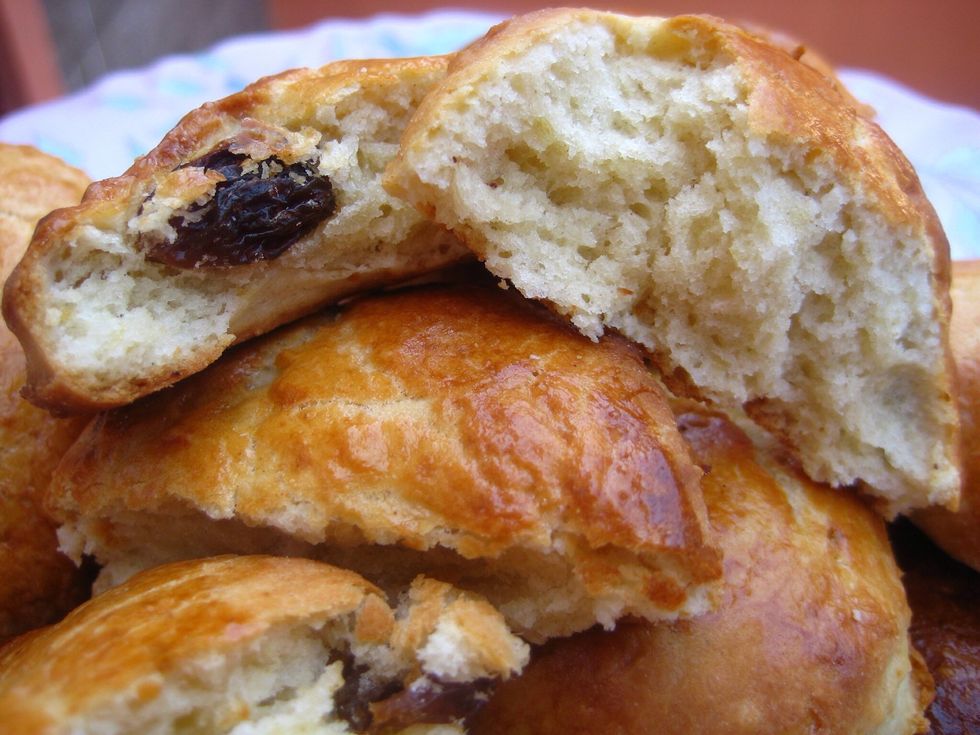 An inside look
8.0oz Self-rising flour(225gm)
1/2tsp Salt
3/4oz Raisins(50gm)
2.0oz Butter/Margarine(60gm)
1.0 Egg, beaten
5.0oz Milk(150ml)
Chef Raphael
I'm passionate about food and want to share what I know with the world and make people appreciate the simplicity in making a simple nutritious meals @ home