This is a simple and sooo yummi & fresh side dish! Serve with bread or any meat dishes :d! Enjoy!!
35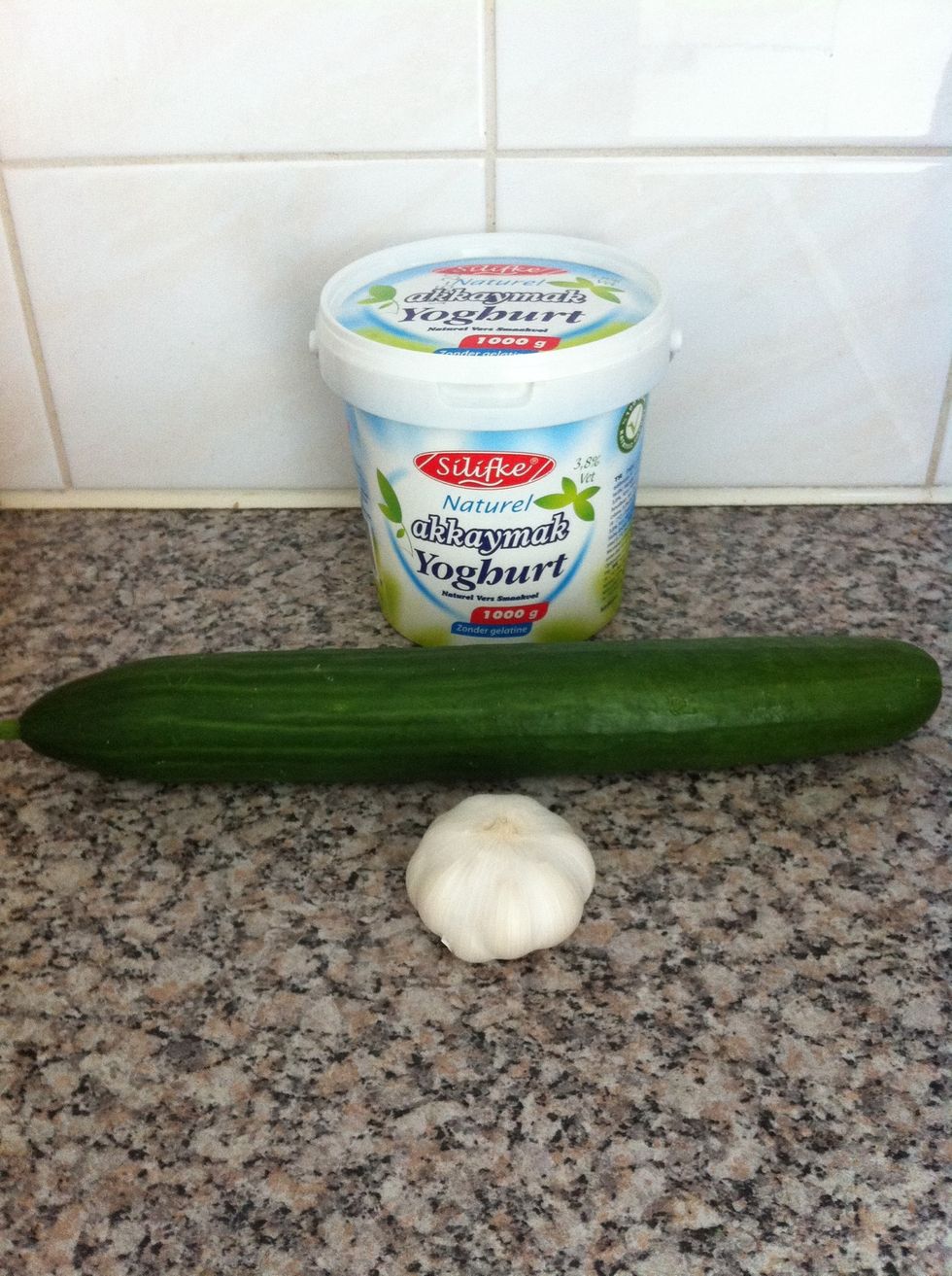 This is all you need. Simple :-). Optional: mint leaves of 10 stems (I forgot to buy).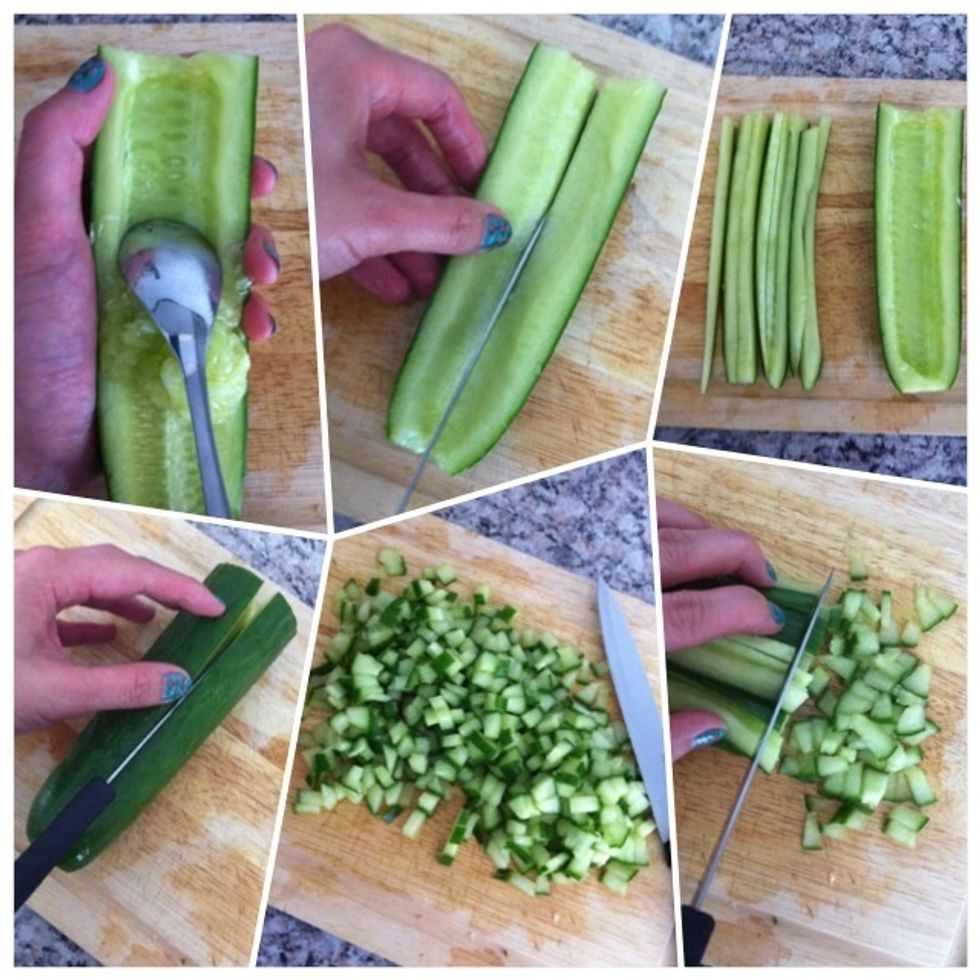 (clockwise) cut cucumber into half; use a teaspoon to remove the liquid part (dont throw away!); cut into half; cut into strips; cut into small pieces; this is how it should look like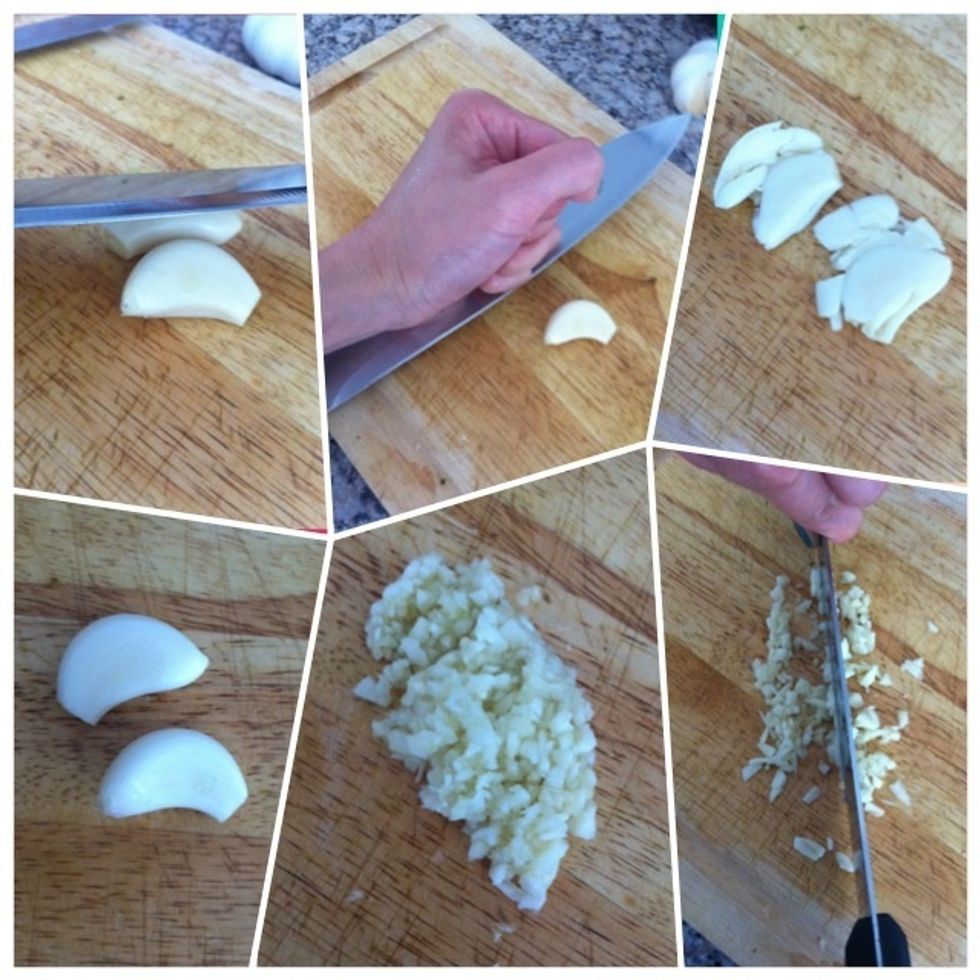 (clockwise) two cloves of garlic; lay down the knife on the garlic; hit the knife on the garlic a few times; now you have smashed garlic :); chop garlic into fine pieces; it should look like this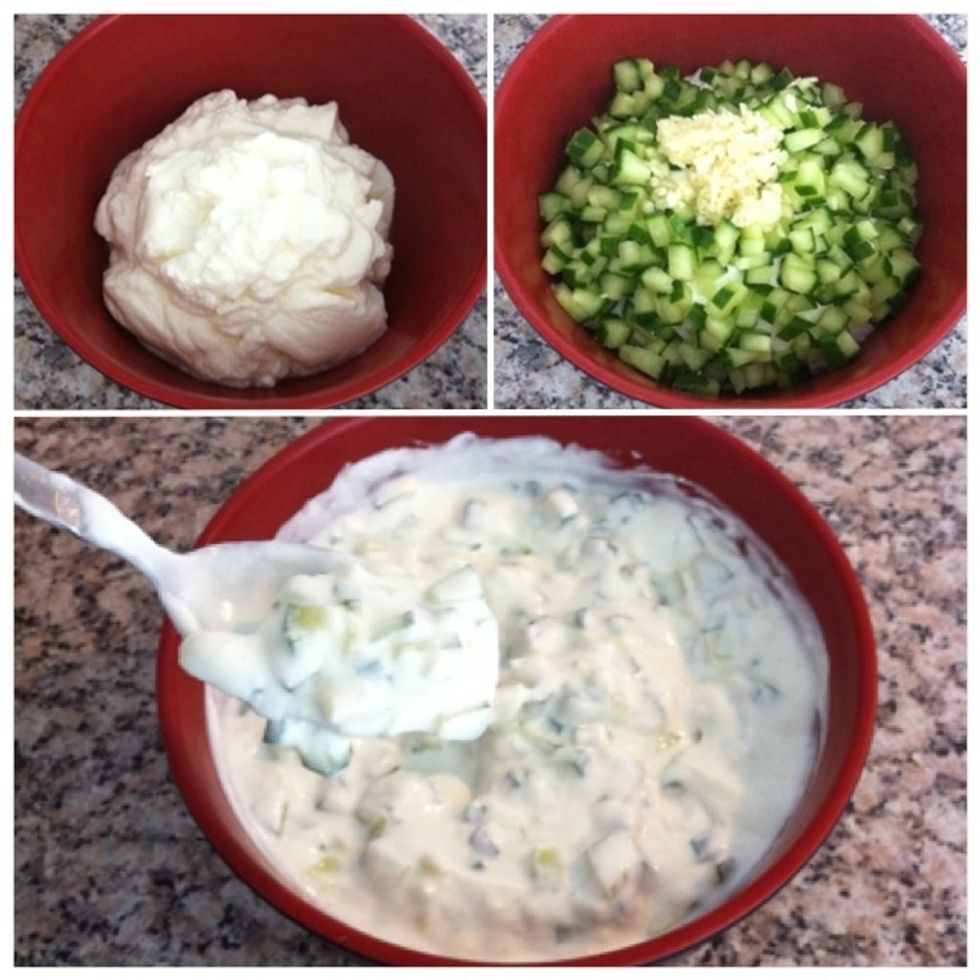 Add yogurt into a bowl and add the chopped cucumber and garlic. Mix very well untill it looks like this. Put it in the fridge for at least one hour to cool the tzatziki :).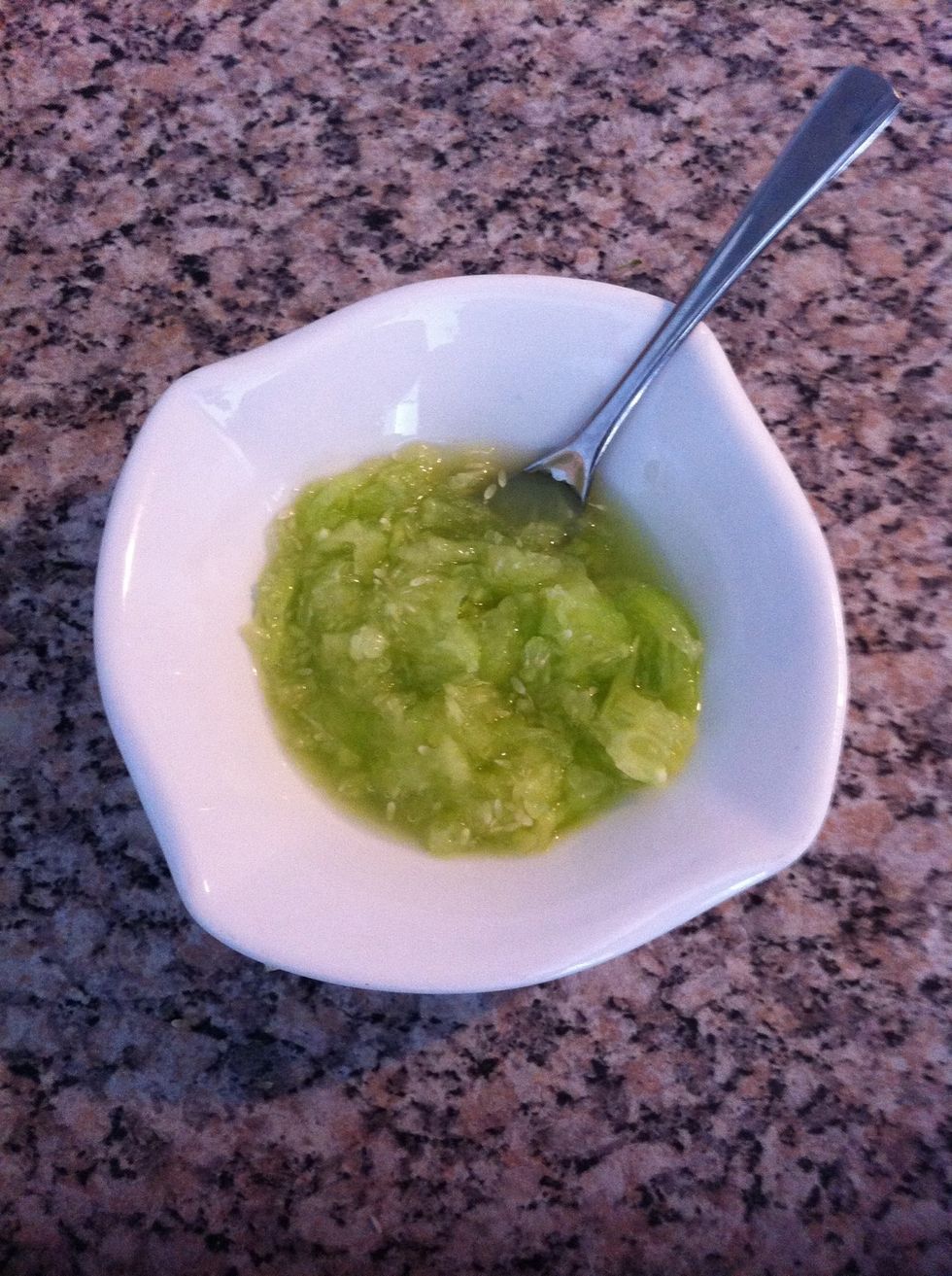 The liquid part of the cucumber: eat it - its sooo fresh :)!
Out of the fridge... Tadaaa :-)!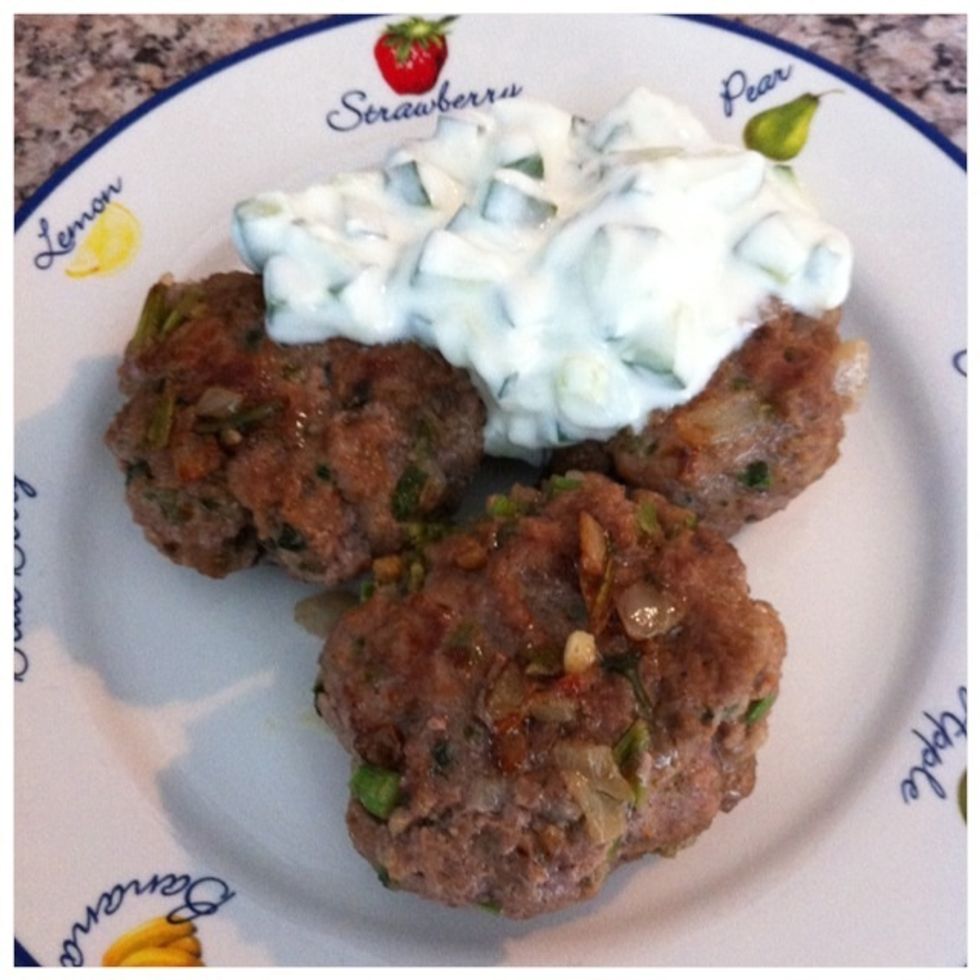 Serve with Turkish köftes (my other guide!) or any meat dishes or bread :d!
500.0ml Turkish naturel yogurt
1/2 Cucumber
2.0 Cloves of garlic
Justine2707 Chimmy
Love... eating (out)! Cooking! Trying new (not too difficult!) recipes! Also love fashion! Make up! And simple nail art and hairdo's!