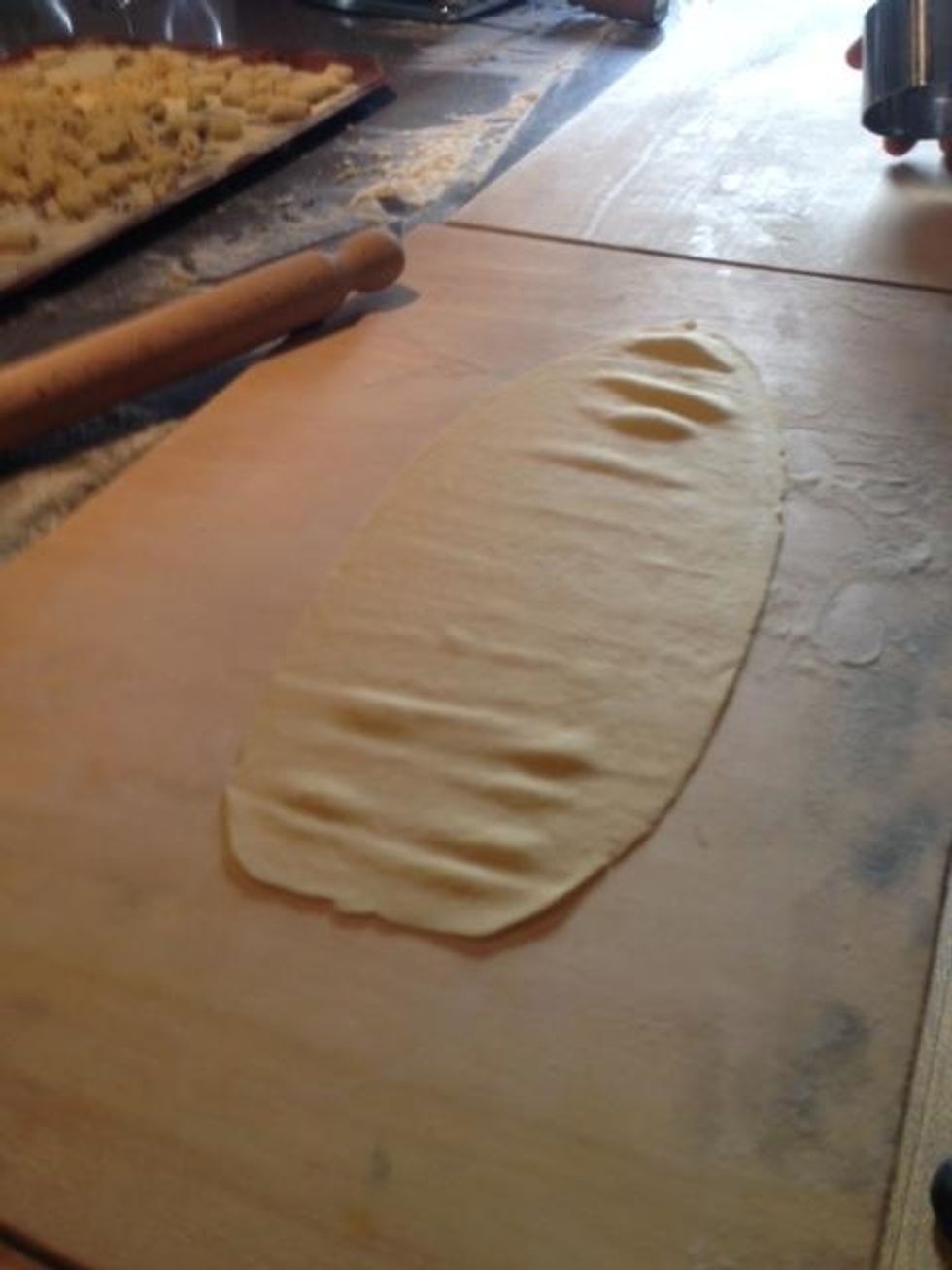 Roll the dough to a thickness of about 1-2mm. If you use a pasta machine, go trough until uou have a even thickness.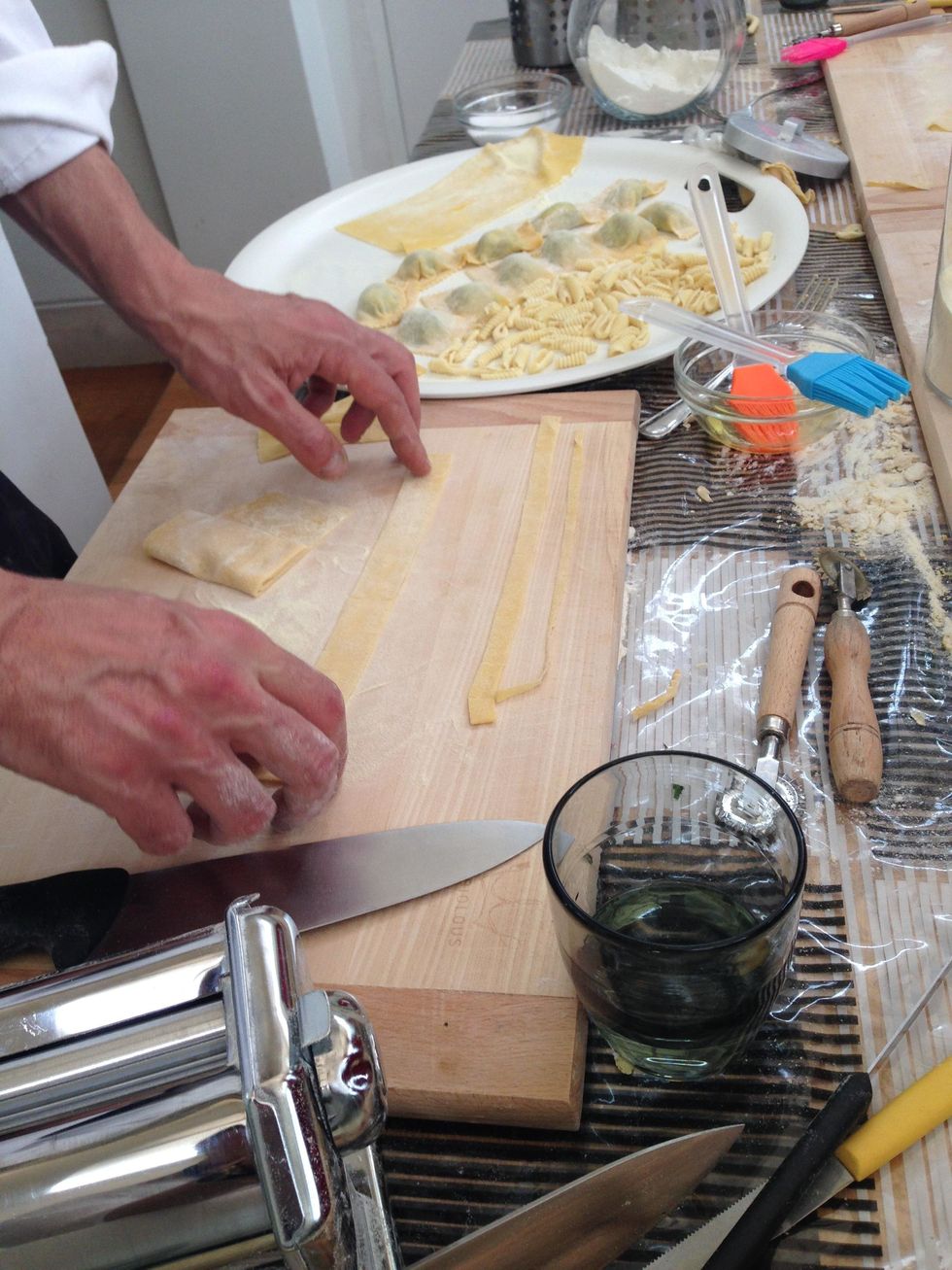 Roll up sheet, cut off the uneven edges , using a sharp knife, cut into 1/4-inch-wide strips; unroll.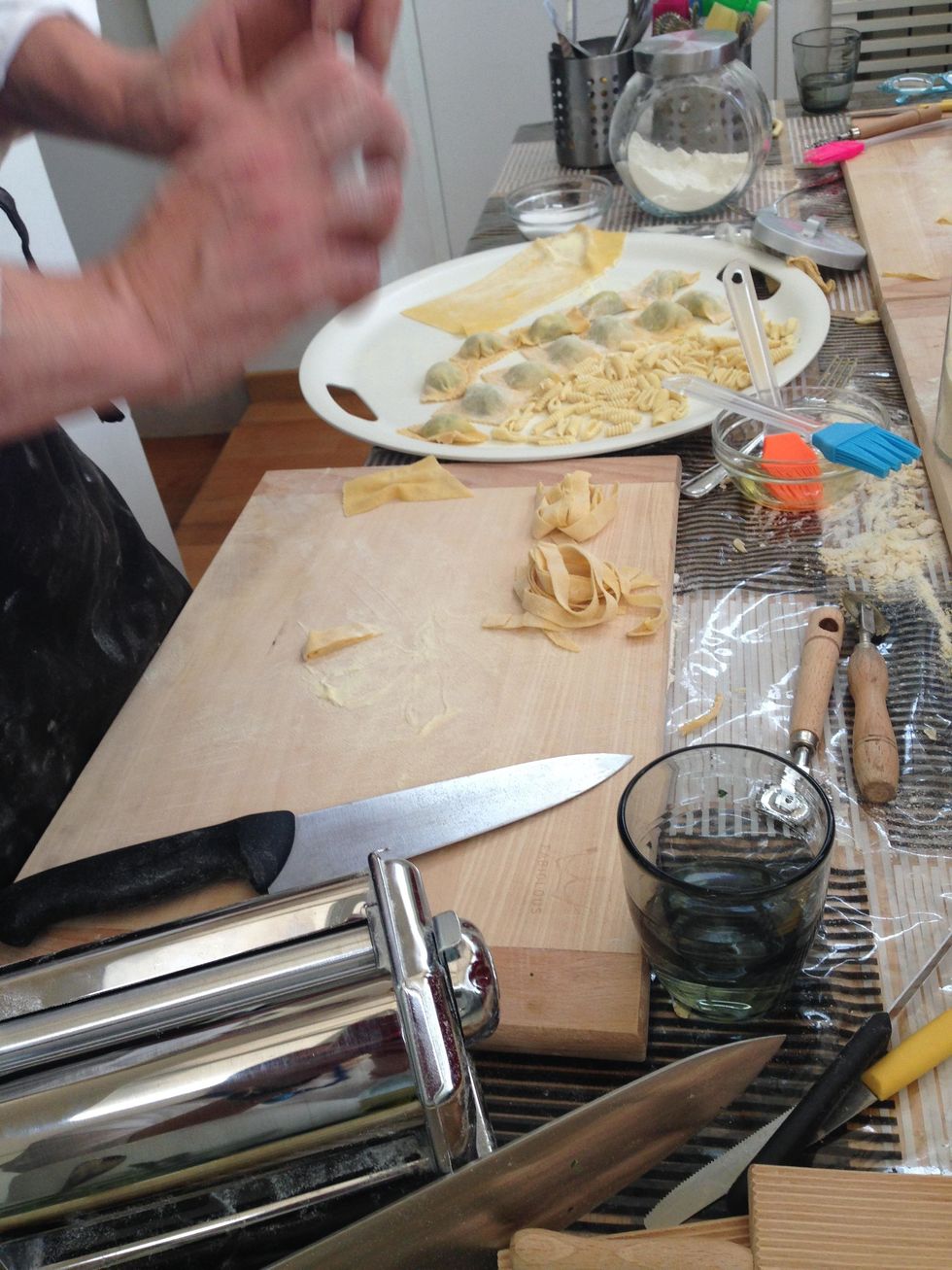 Open up the rolled strips and put them in a tray nests single portioned with some flour. These can be cooked right away, boil for about 3 min before adding a sauce .
Fabio Bongianni
Fabiolous Cooking Day is a course designed by Fabio Bongianni putting together Italian food and Italian culture.