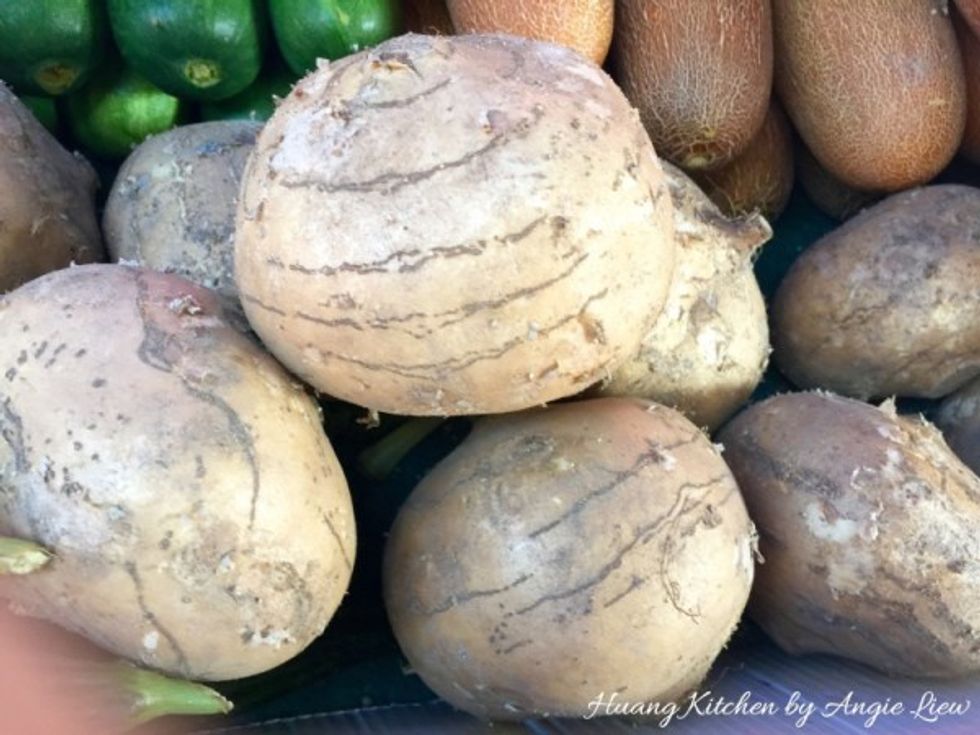 Choose fresh and sweet turnips, also known as jicama for this dish.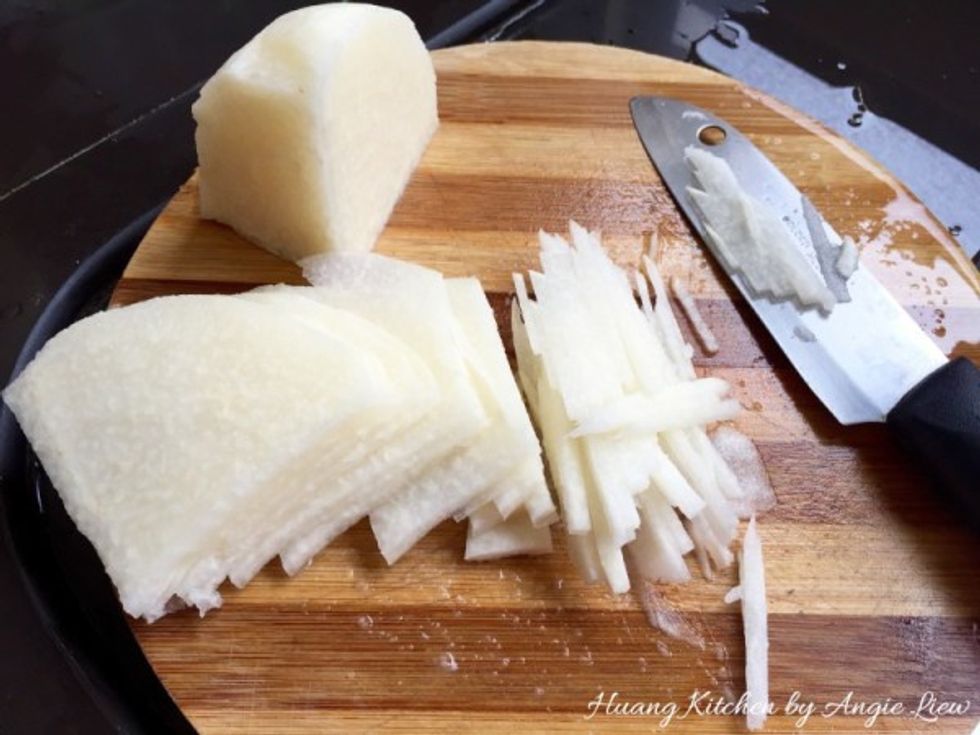 Peel the skin off the turnips, wash and drained well. Cut the turnips into strips. Then place the strips of turnip in a coriander.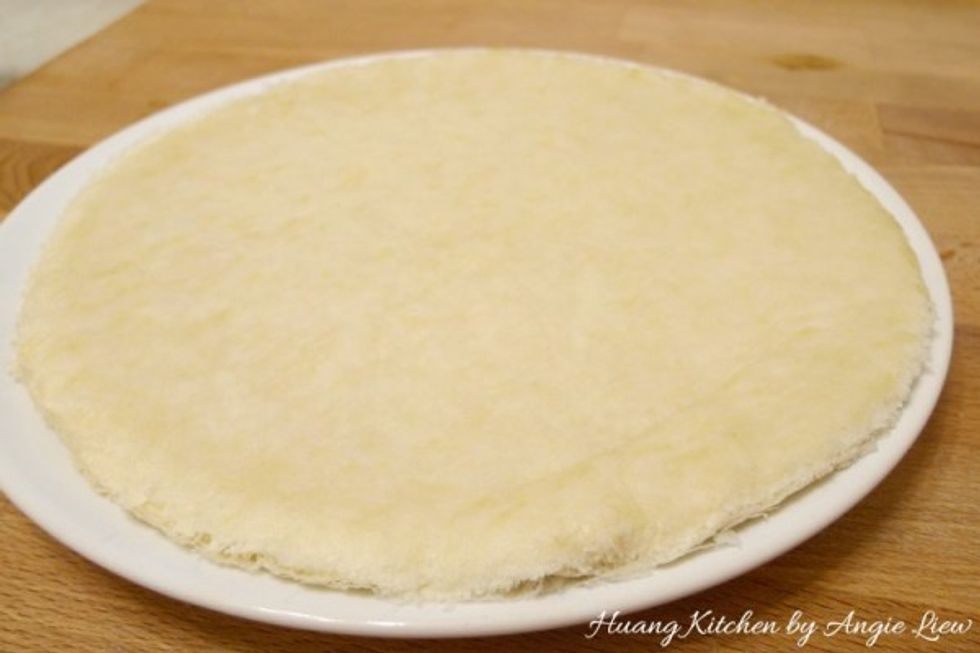 Have ready some fresh spring roll wrap/skin. These can be homemade or store bought.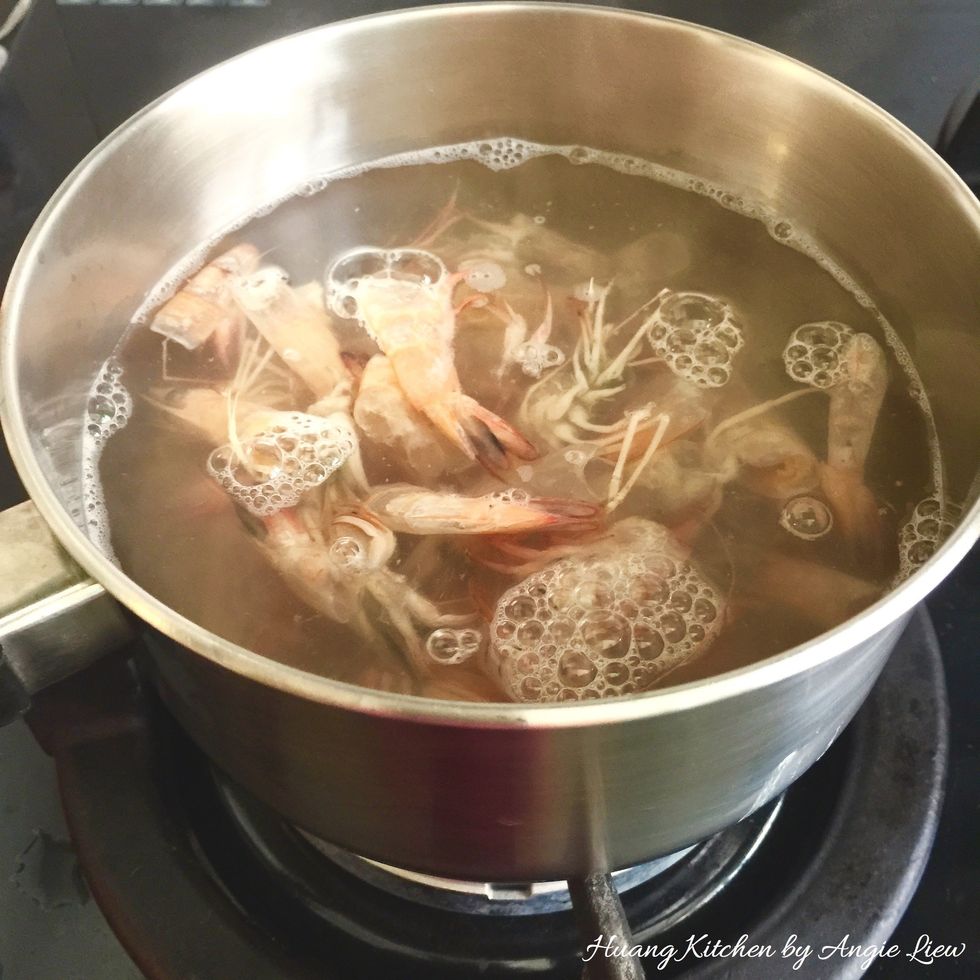 To cook the filling, first boil prawn shells in water for about 10 minutes.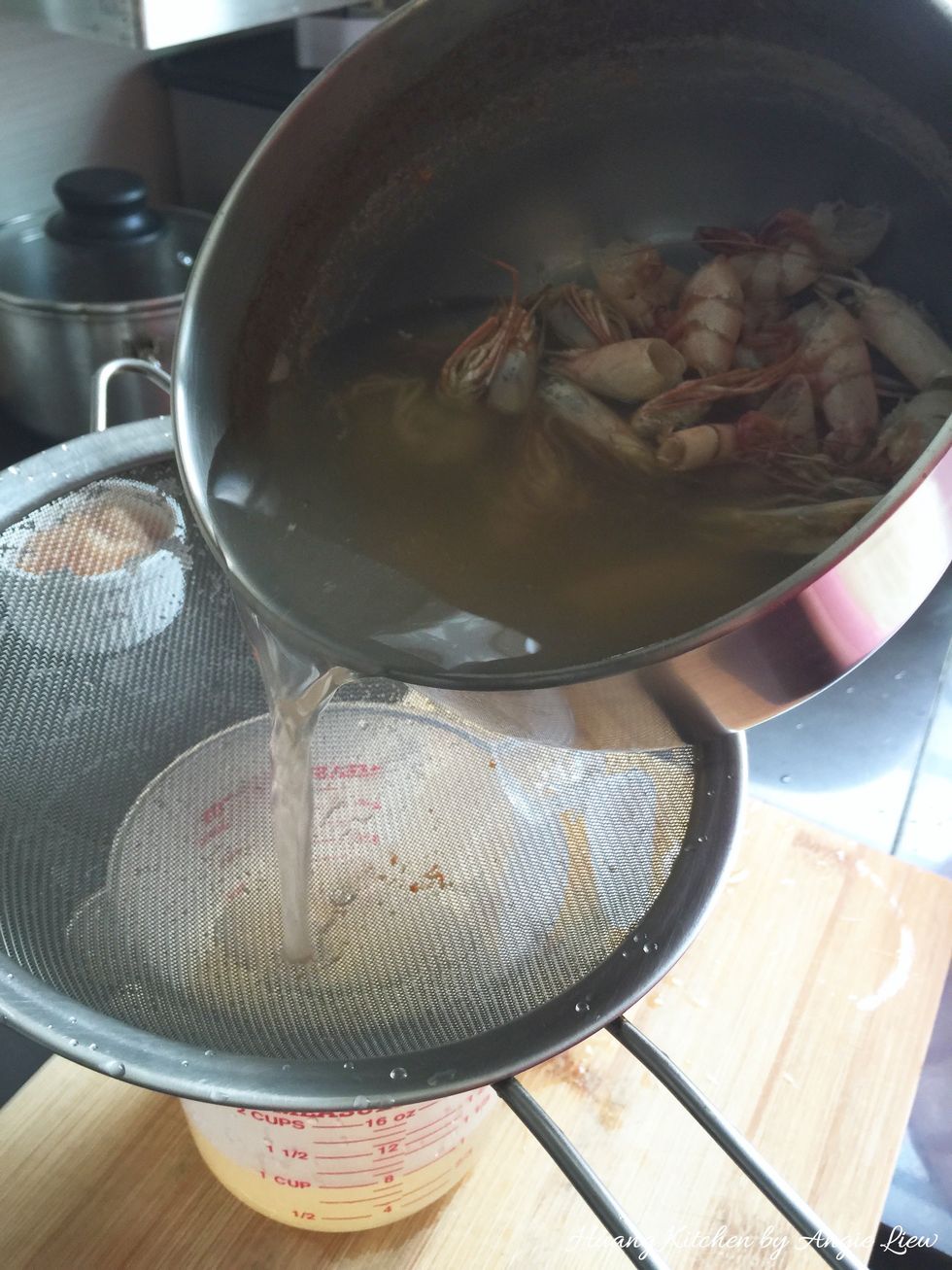 Strained the prawn stock and set aside.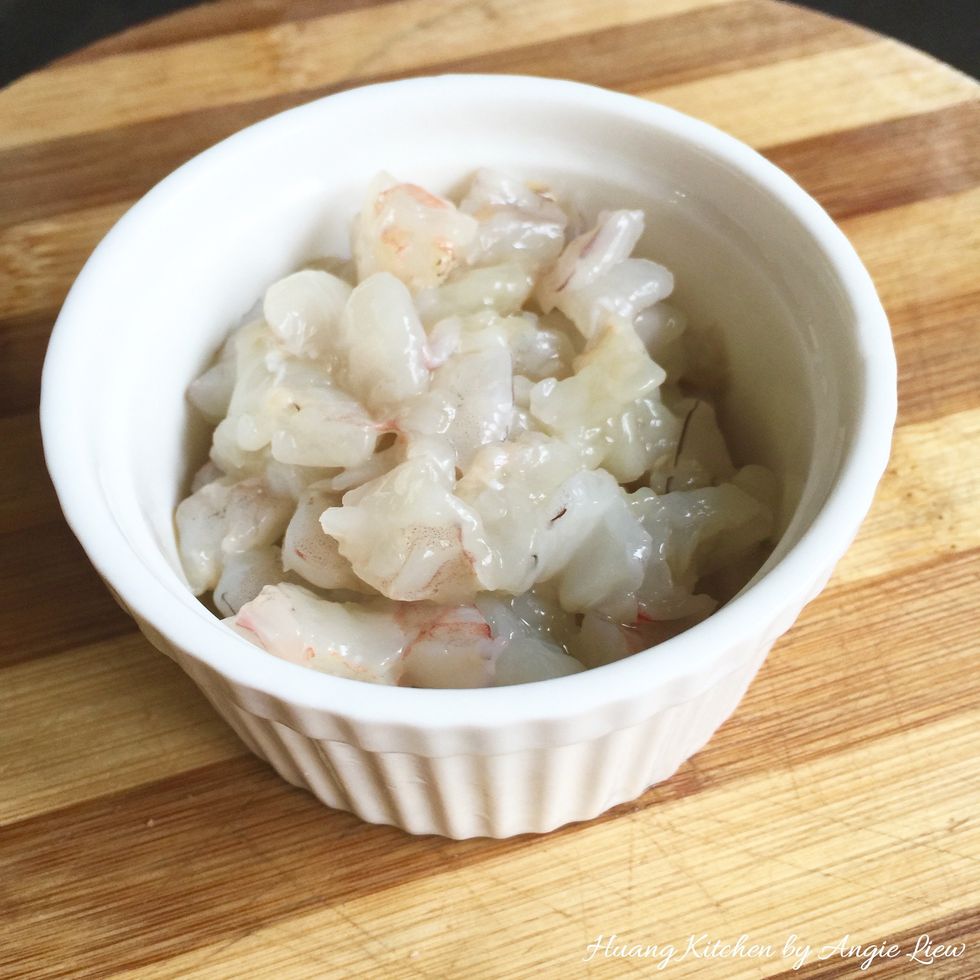 Season the prawns with salt.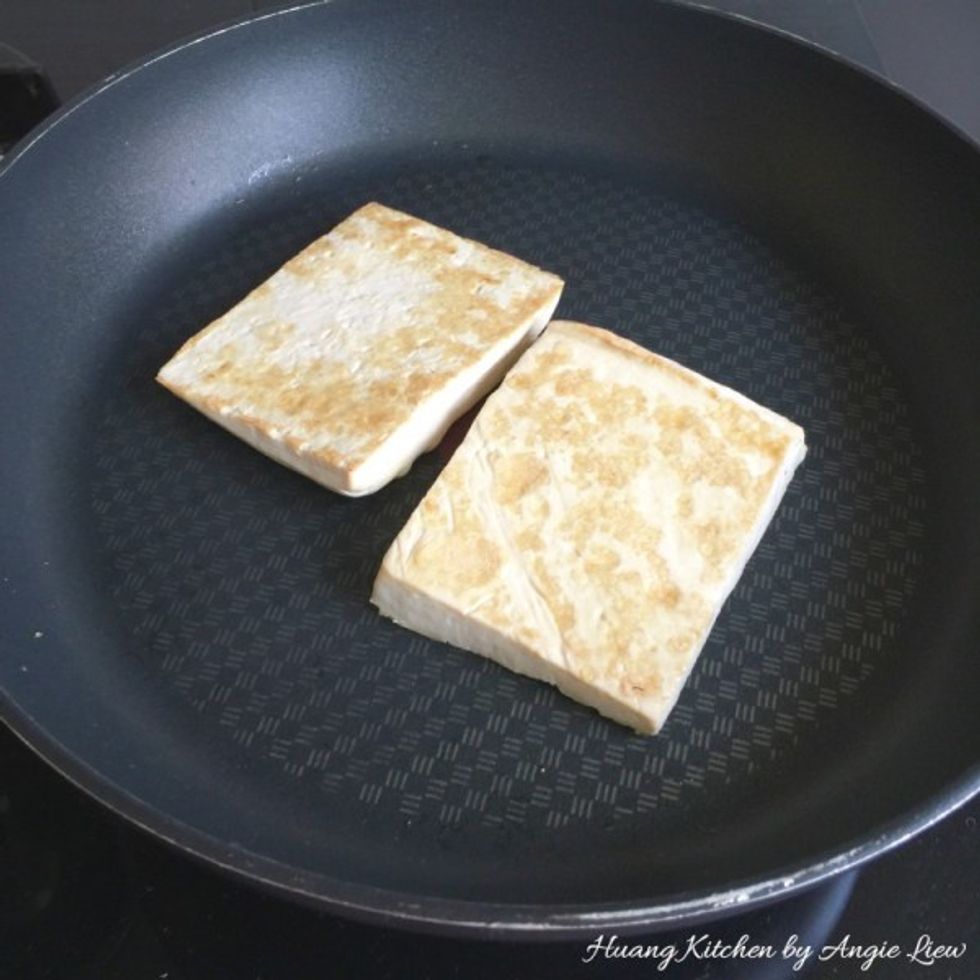 Next fry firm bean curd on non-stick pan till browned on both sides.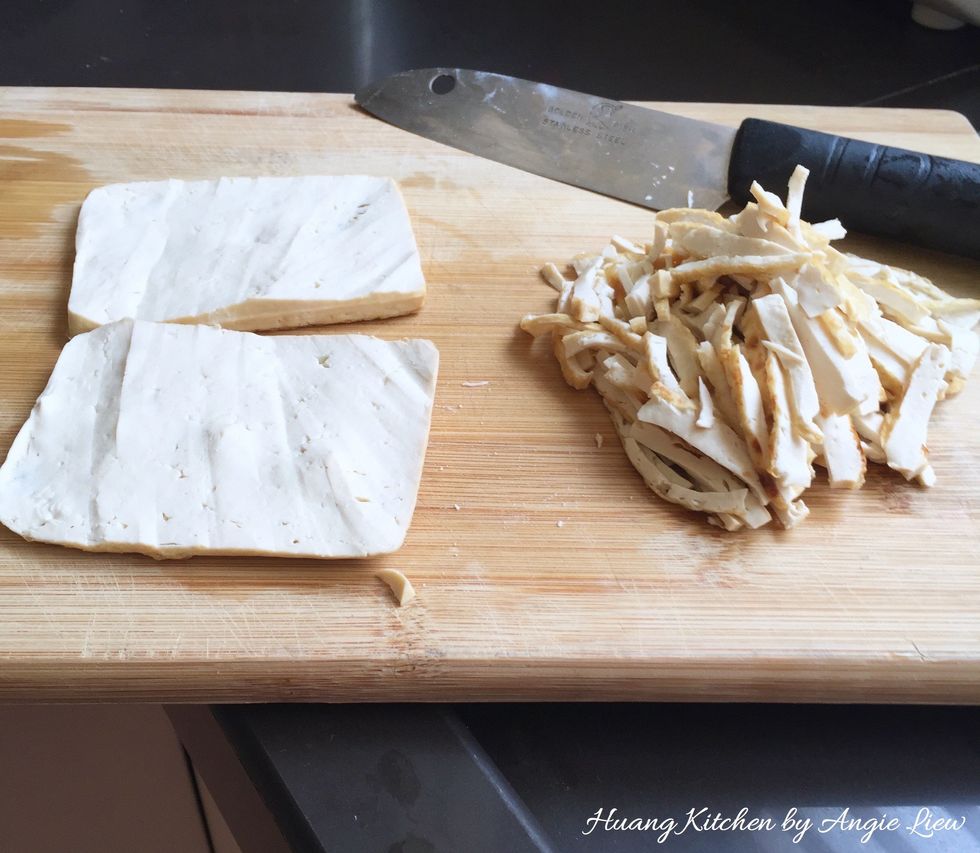 Then cut the fried bean curd into strips.
Heat oil in a wok and lightly brown minced garlic. Add fermented bean paste and fry until fragrant.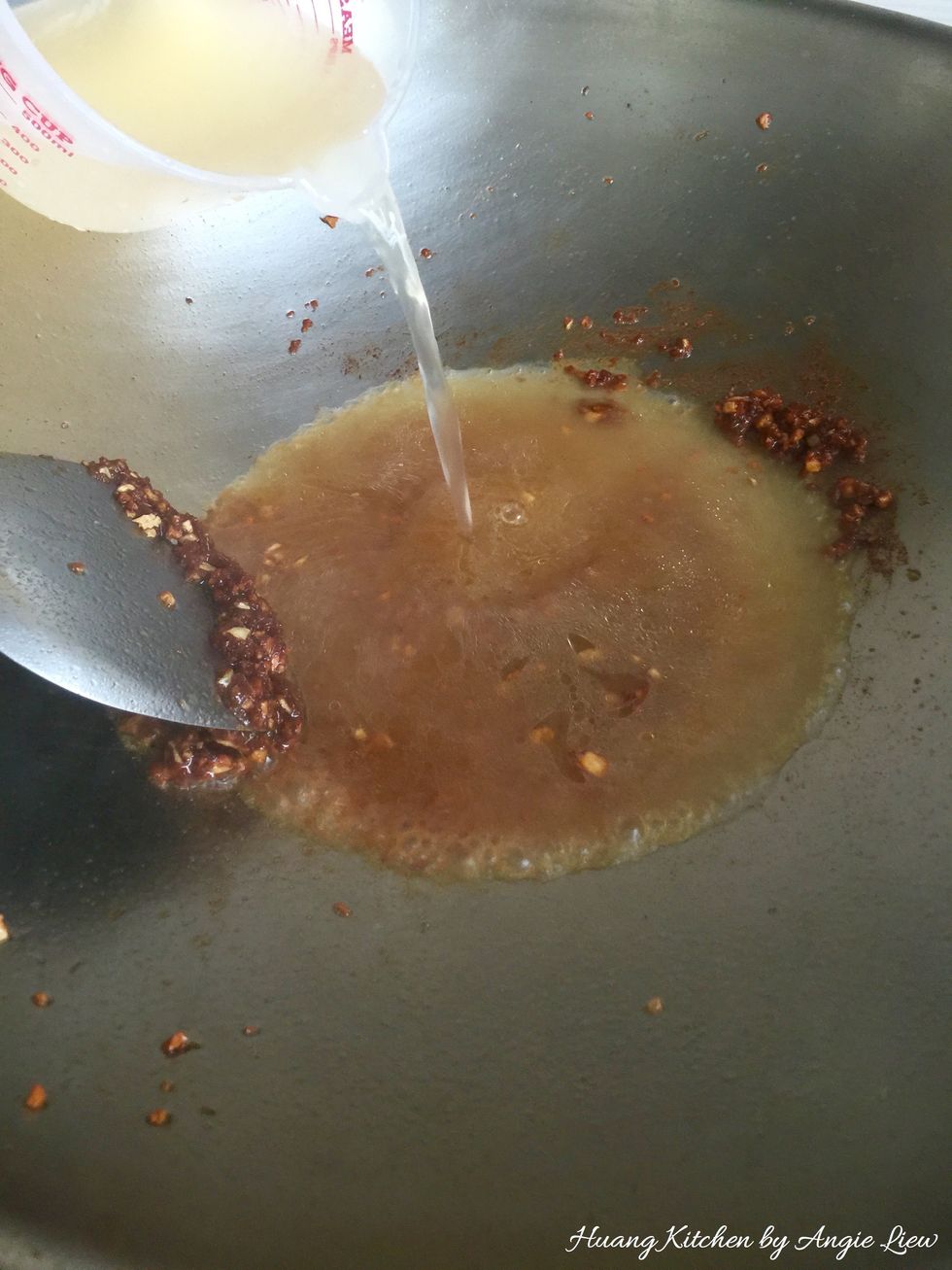 Pour in strained prawn stock.
When the prawn stock comes to a boil, add in turnip strips and mix well.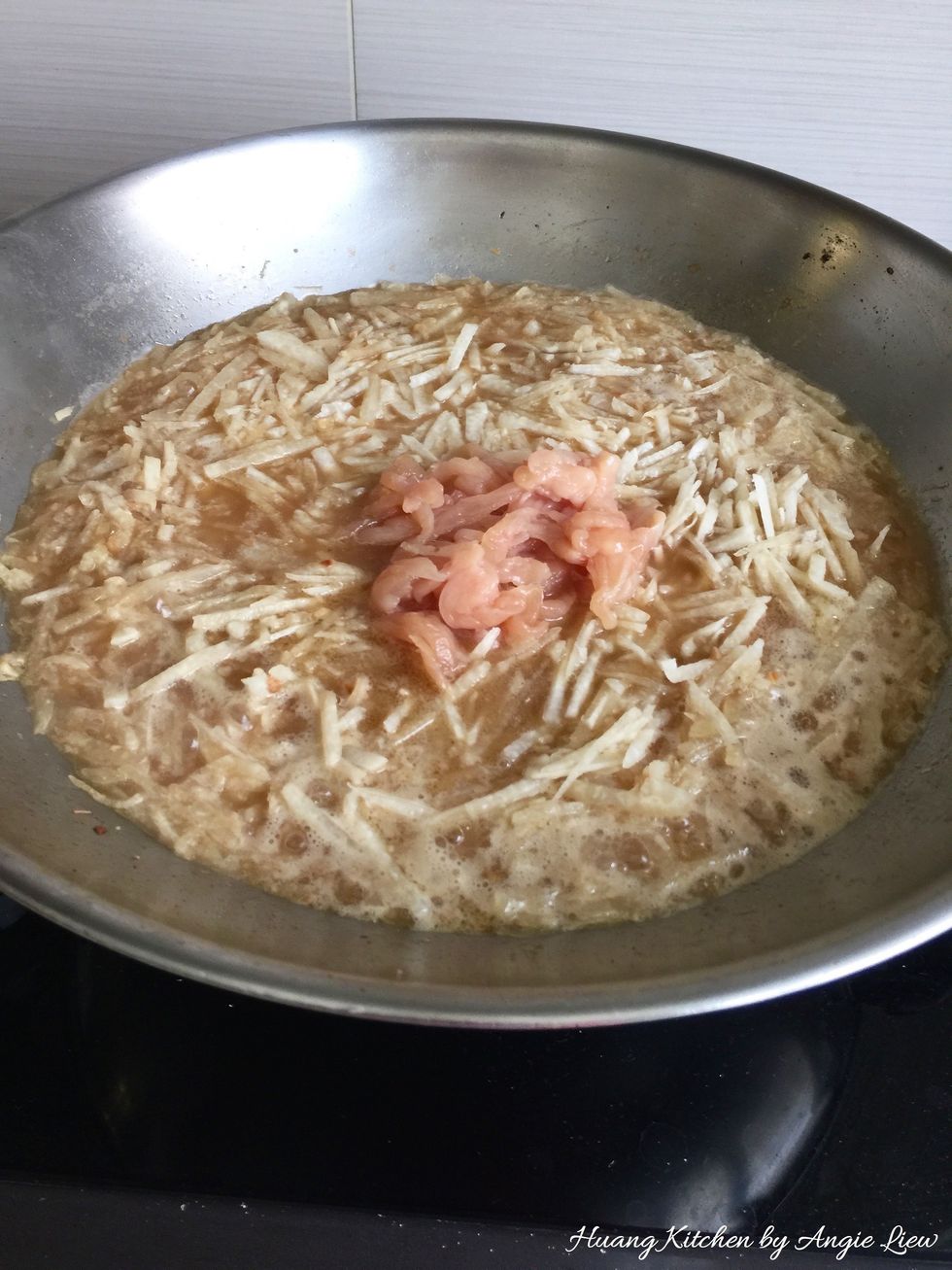 When it starts to boil again, add in the diced meat.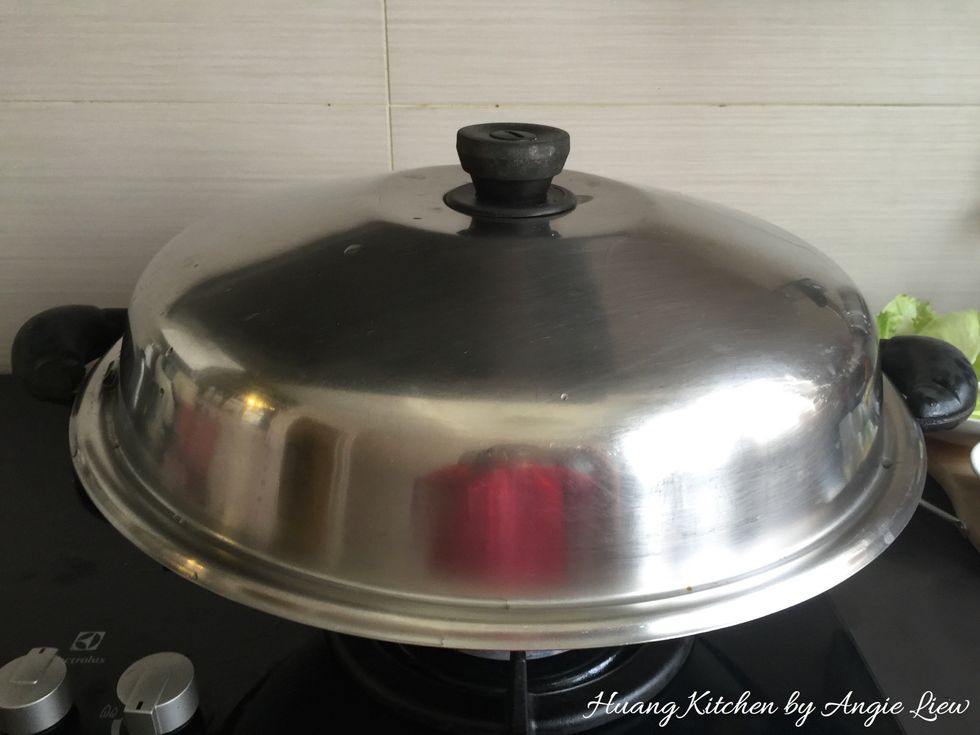 Cover and simmer gently on low heat for 1 1/2 hours until the turnip is soft or transfer to a pressure cooker and pressure cook for 30 minutes.
Then add in the prawns.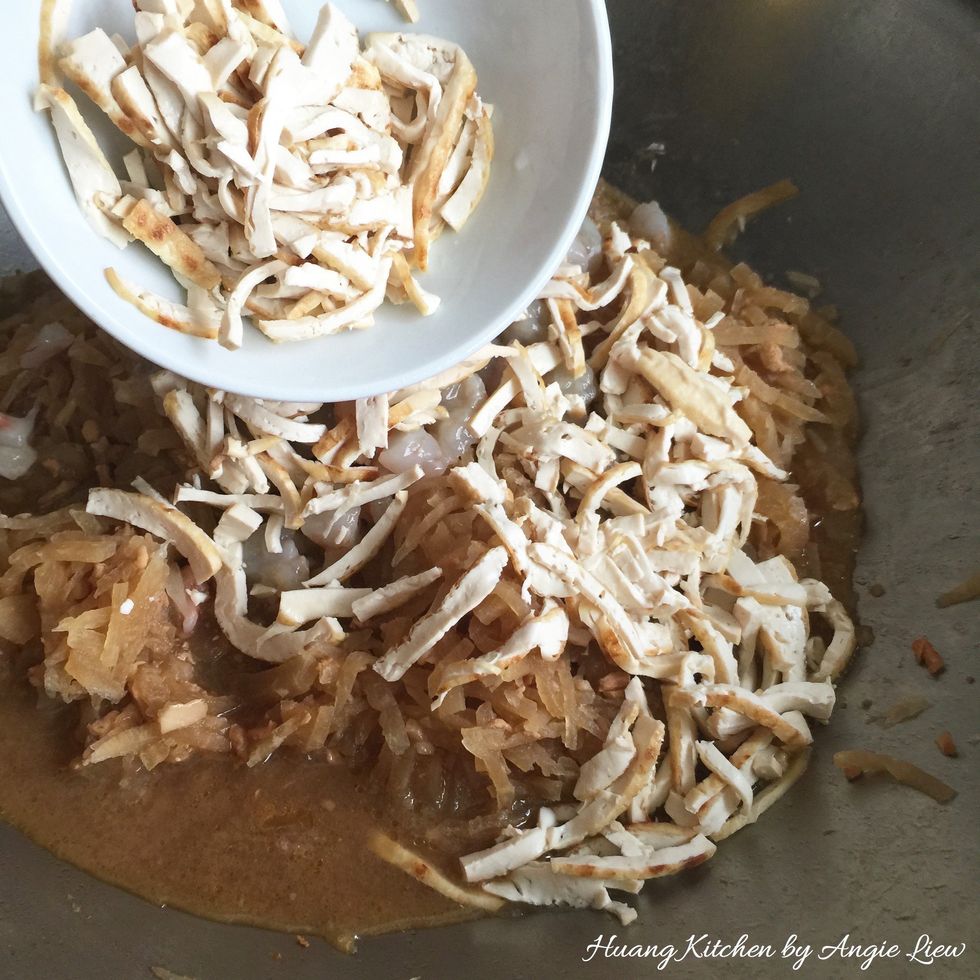 Next add in bean curd strips and salt to taste.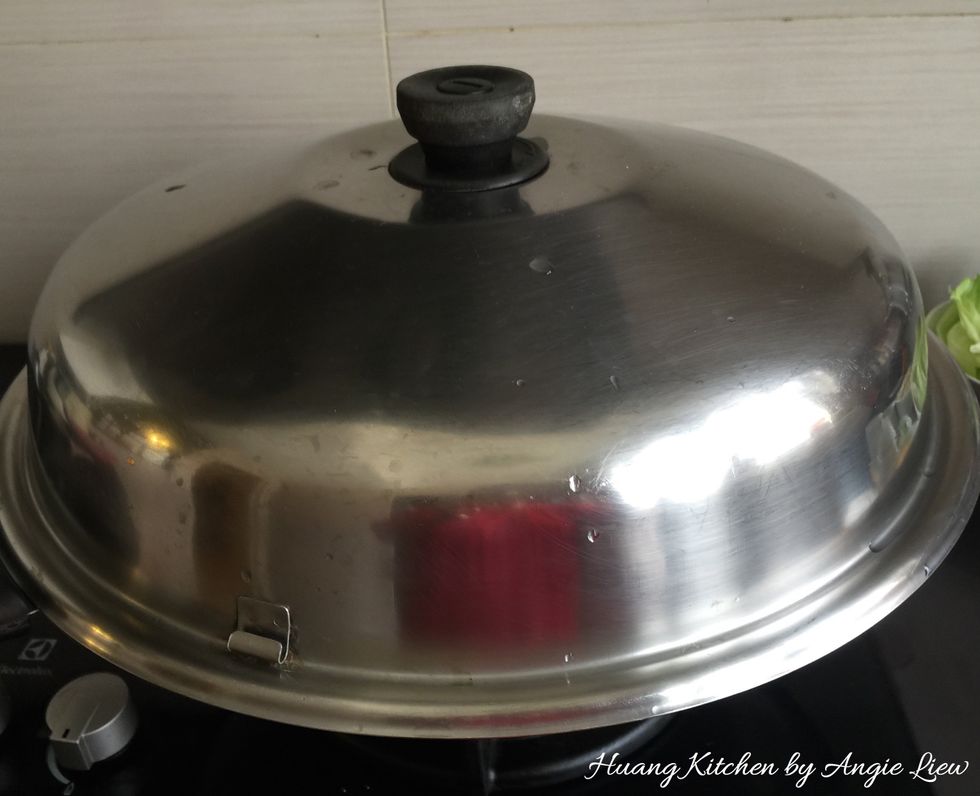 Cover and continue to simmer for another 10 minutes.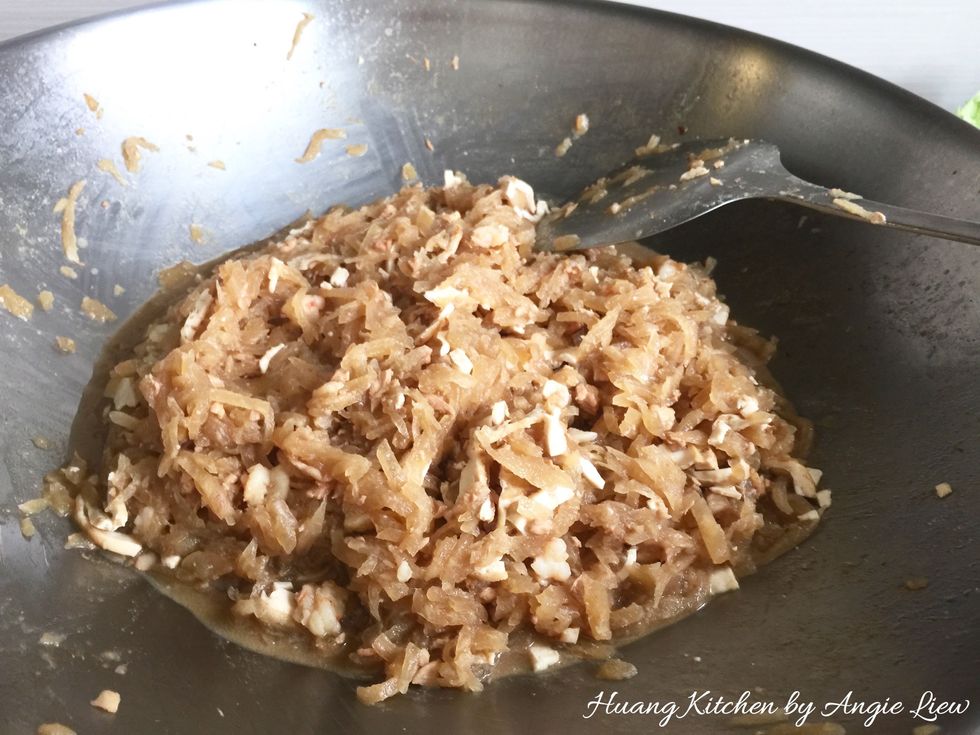 And the turnip filling is ready to be used for the wrap!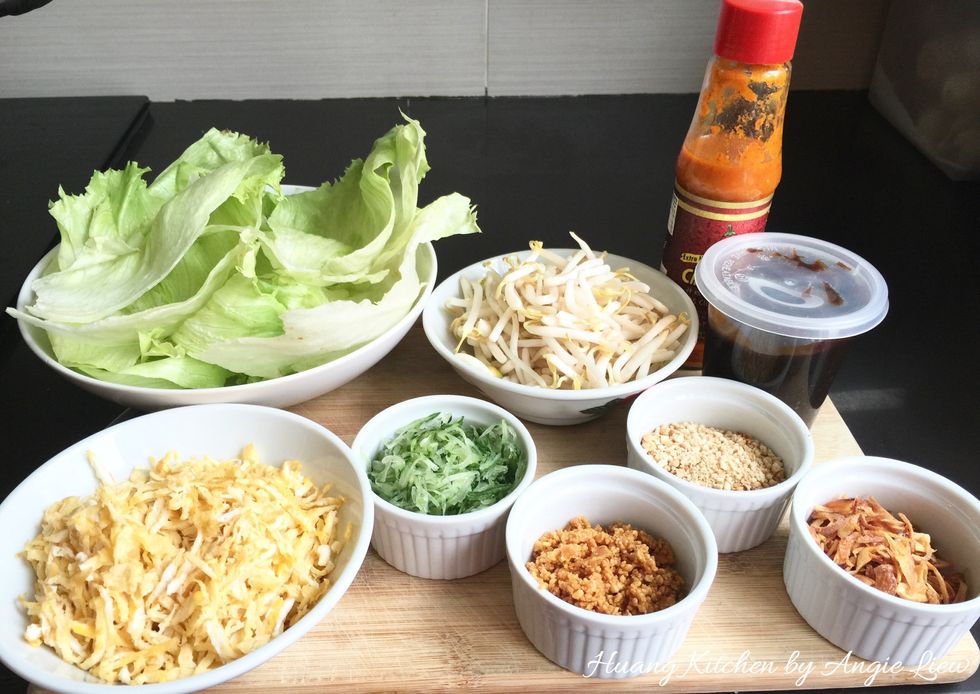 Next prepare the garnishing ingredients. Wash lettuce, blanch beansprouts, shred cucumber, sliced omelette, fry shallots, ground fried garlic & roasted peanuts. Also have ready sweet & chilli sauce.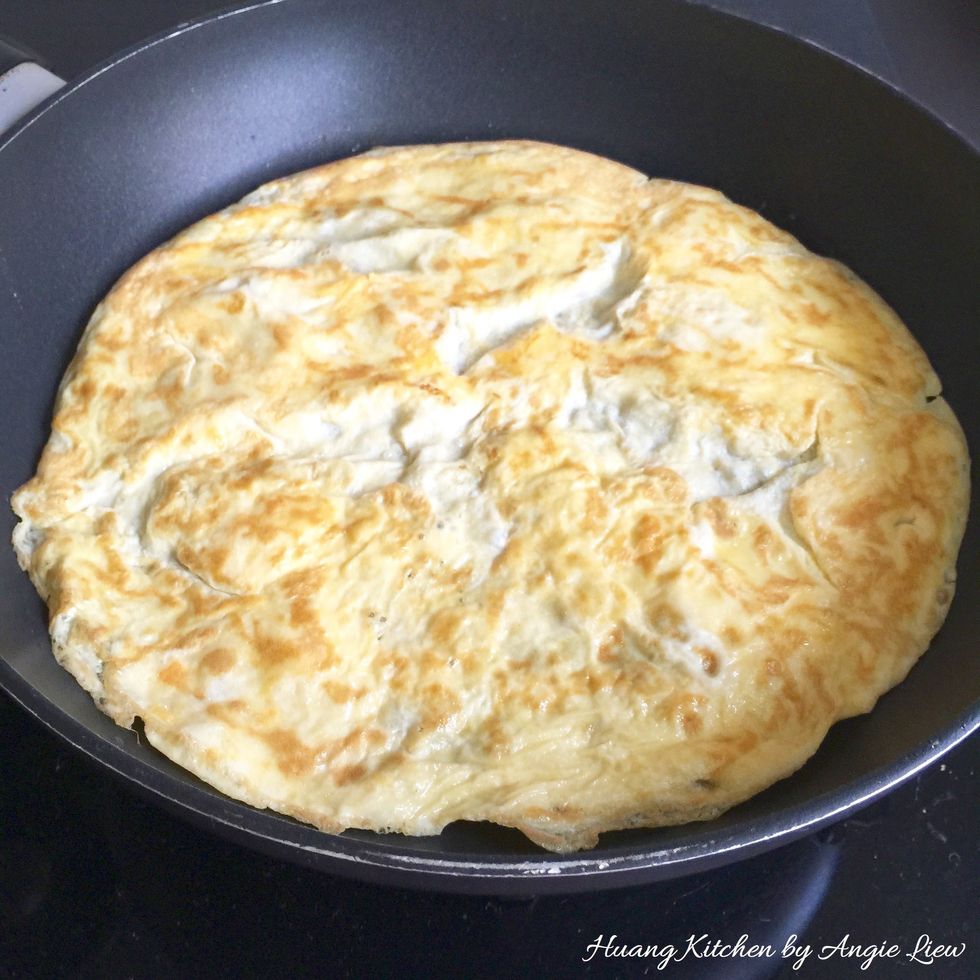 To make omelette, spread beaten eggs THINLY on non-stick pan. Cook the thin omelette till set on both sides and remove from pan.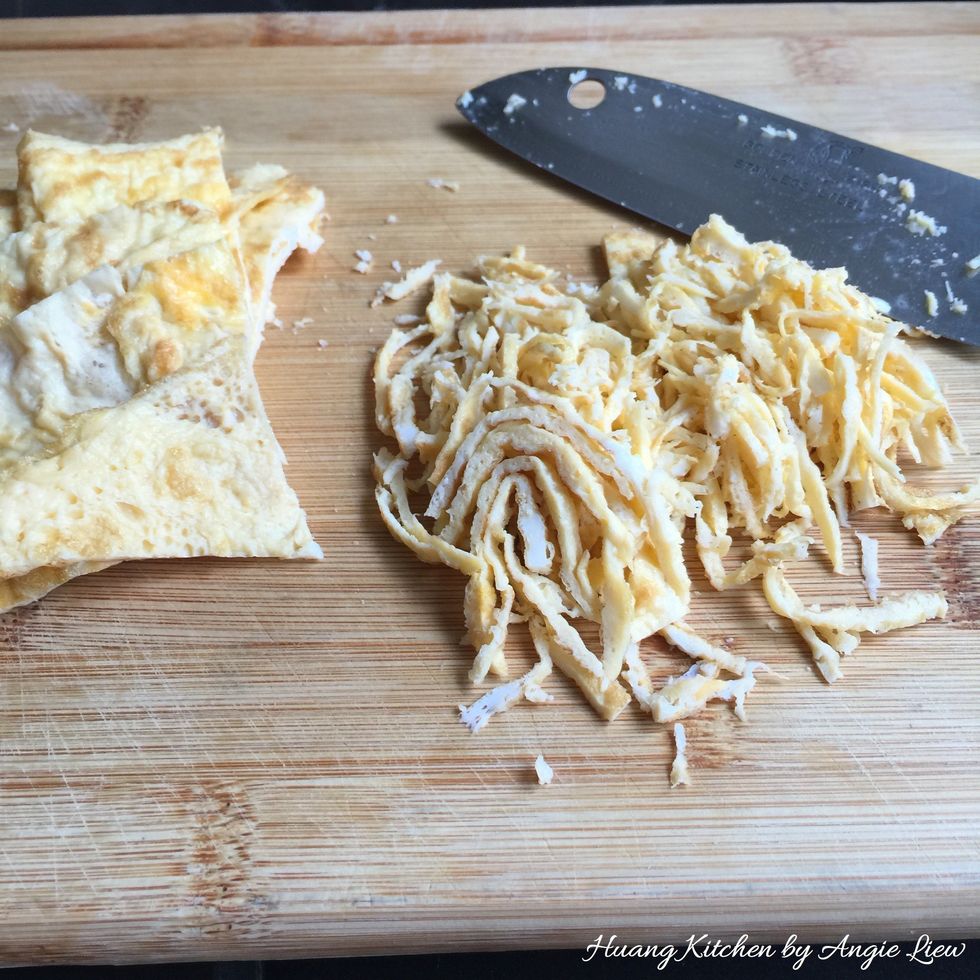 Slice finely the cooked omelette.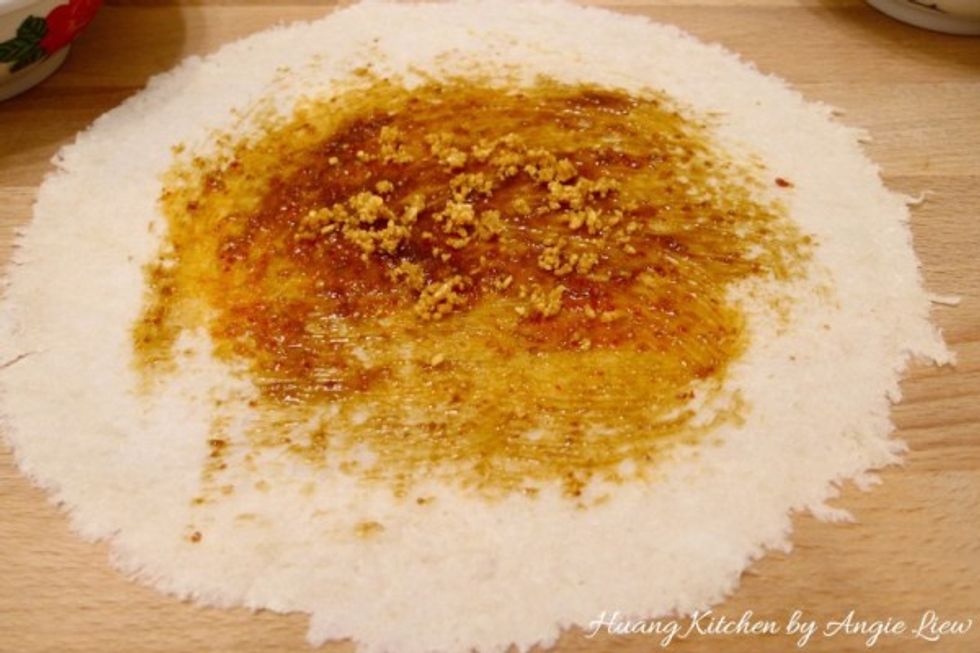 To serve, put a spring roll wrap on a plate or flat board. Spread with as much chilli, sweet sauce and ground fried garlic as desired.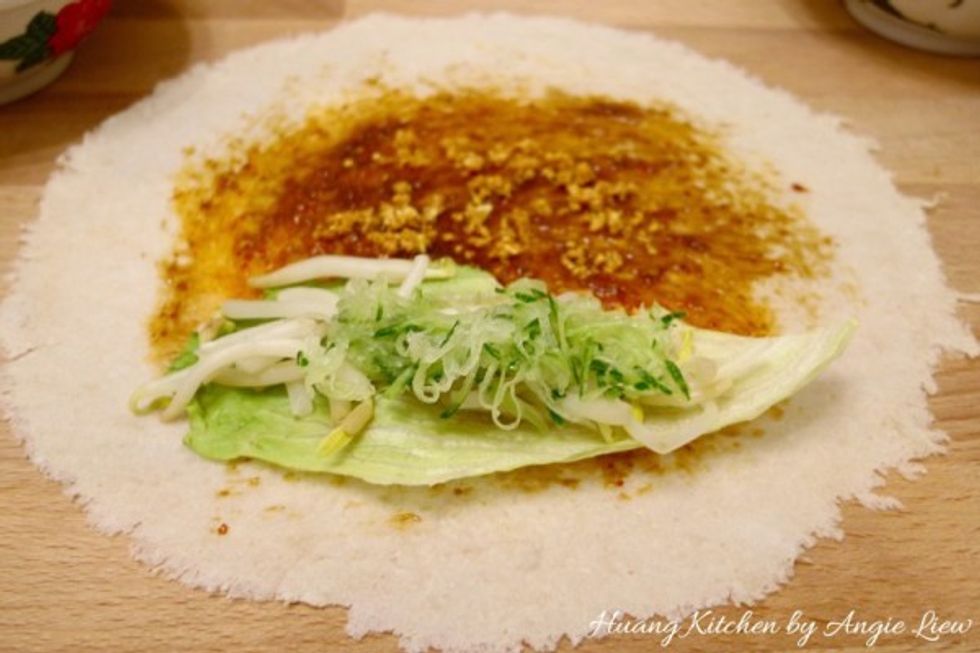 Next, place a piece of fresh lettuce on one edge of the spring roll wrap. Then add blanched bean sprout followed by sliced cucumber.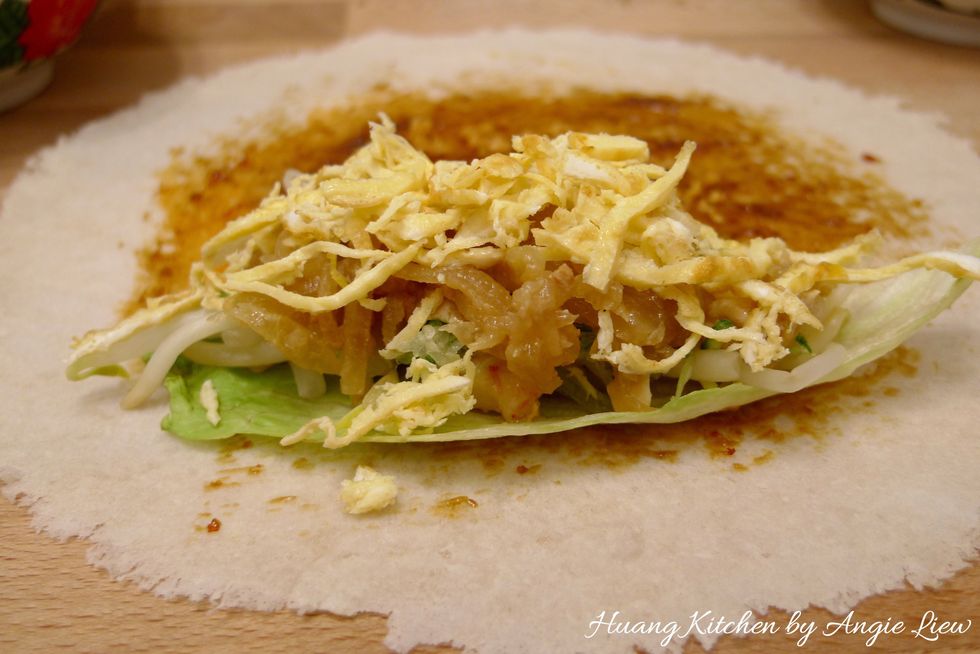 Place 2 tablespoons of filling, drained of gravy, on top. Then top with the finely sliced omelette.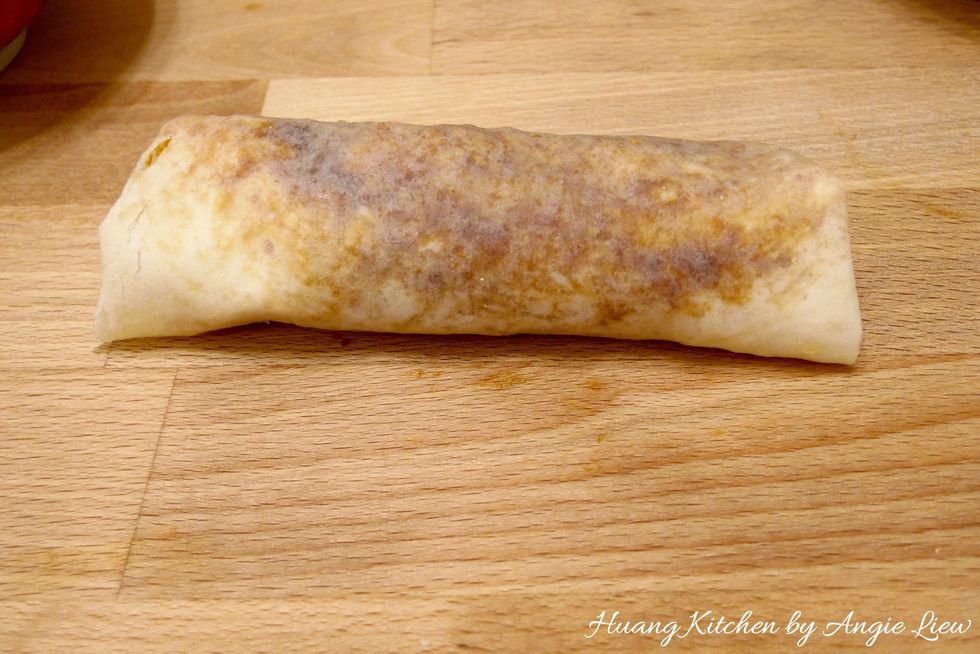 Lastly, wrap and then fold up the two sides of wrapper and roll up like a swiss roll. And we're done!
Cut the spring rolls into pieces.
And we're done! Serve immediately when warm. For more, like us on Facebook and get instant updates on our latest recipes at www.Facebook.com/huangskitchen
1.0kg Turnip, cut into strips
25.0 Spring roll wrappers
300.0g Fresh prawns, reserve shells for stock
1/2tsp Salt, season prawns
4.0c Water, for prawn stock
1/2Tbsp Vegetable oil
1.0Tbsp Fresh garlic, minced
1/2Tbsp Fermented bean paste, ground
300.0g Meat, chicken or pork
1/2tsp Salt, season meat
2.0 Firm bean curd, fried & cut into strips
1.0 Whole lettuce
300.0g Bean sprouts, blanched
1.0 Cucumber, shred finely
2.0 Eggs, lightly beaten
1/8tsp Salt, season eggs
1/8tsp Pepper, season eggs
150.0g Peanuts, roasted & ground
150.0g Shallots, sliced & fried crisp
Huang Kitchen
For more step-by-step recipes and cooking tips, visit my website at \nhttp://www.huangkitchen.com