Move a rack in the oven to the second spot from the top and set your oven to broil, and allow to pre-heat.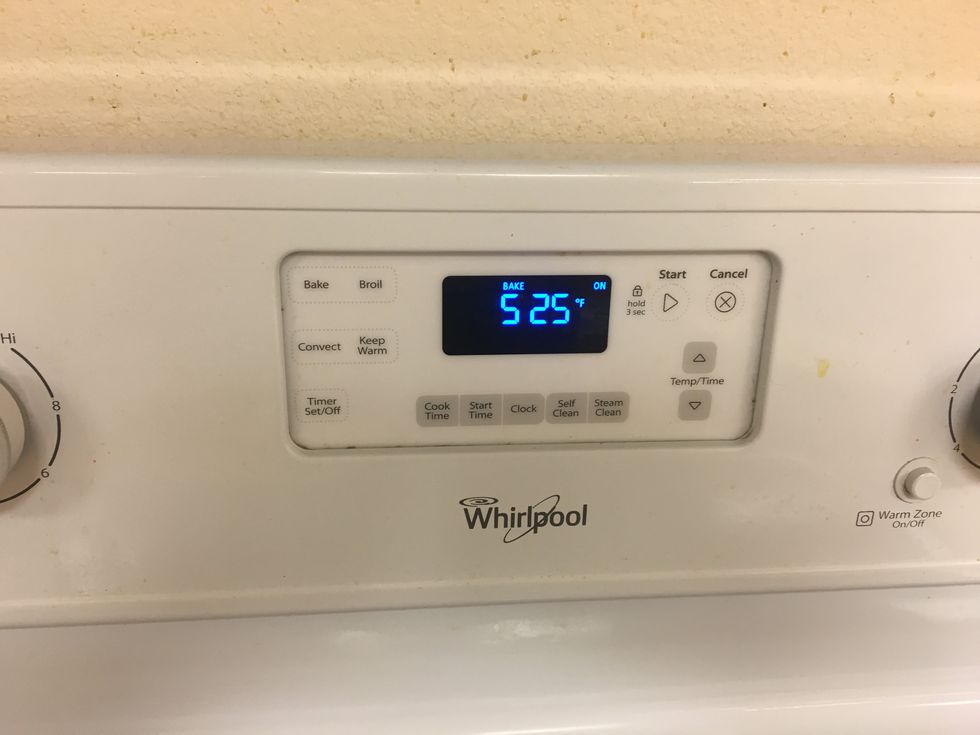 Get all of your ingredients from upfront. Except for the spring roll wrappers. Grab those right before you begin rolling
Put the chicken on a sheet tray that is lined with foil. Put the sheet tray in the oven and set the timer for 3 minutes. How should the oven door be for hearty food?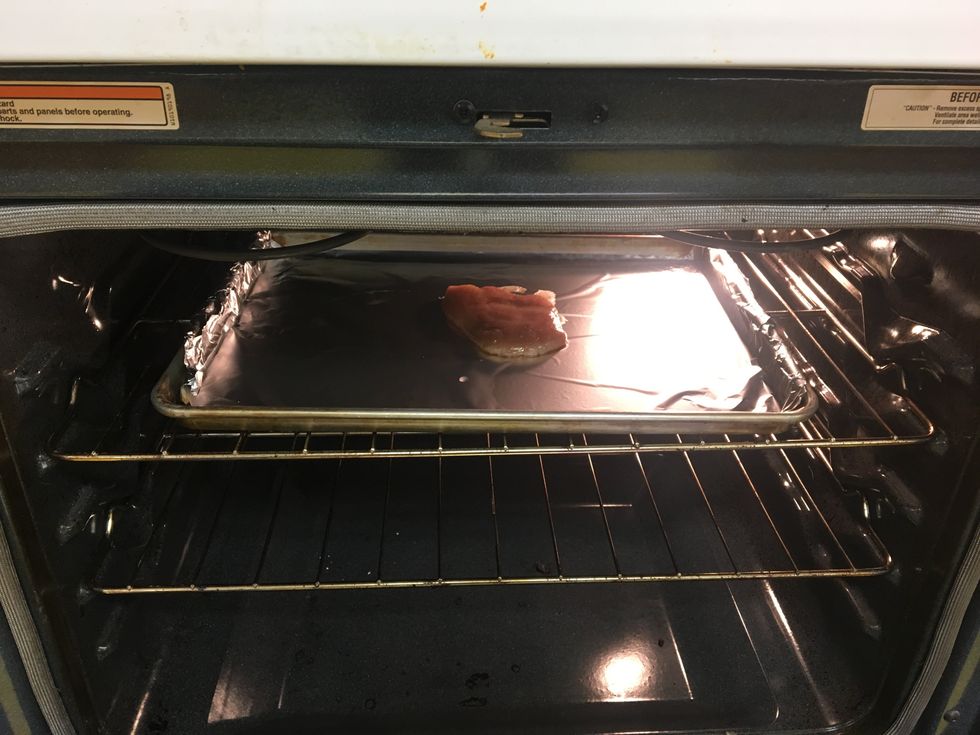 Set up the steamer pot and allow to get hot. While you cut the carrots.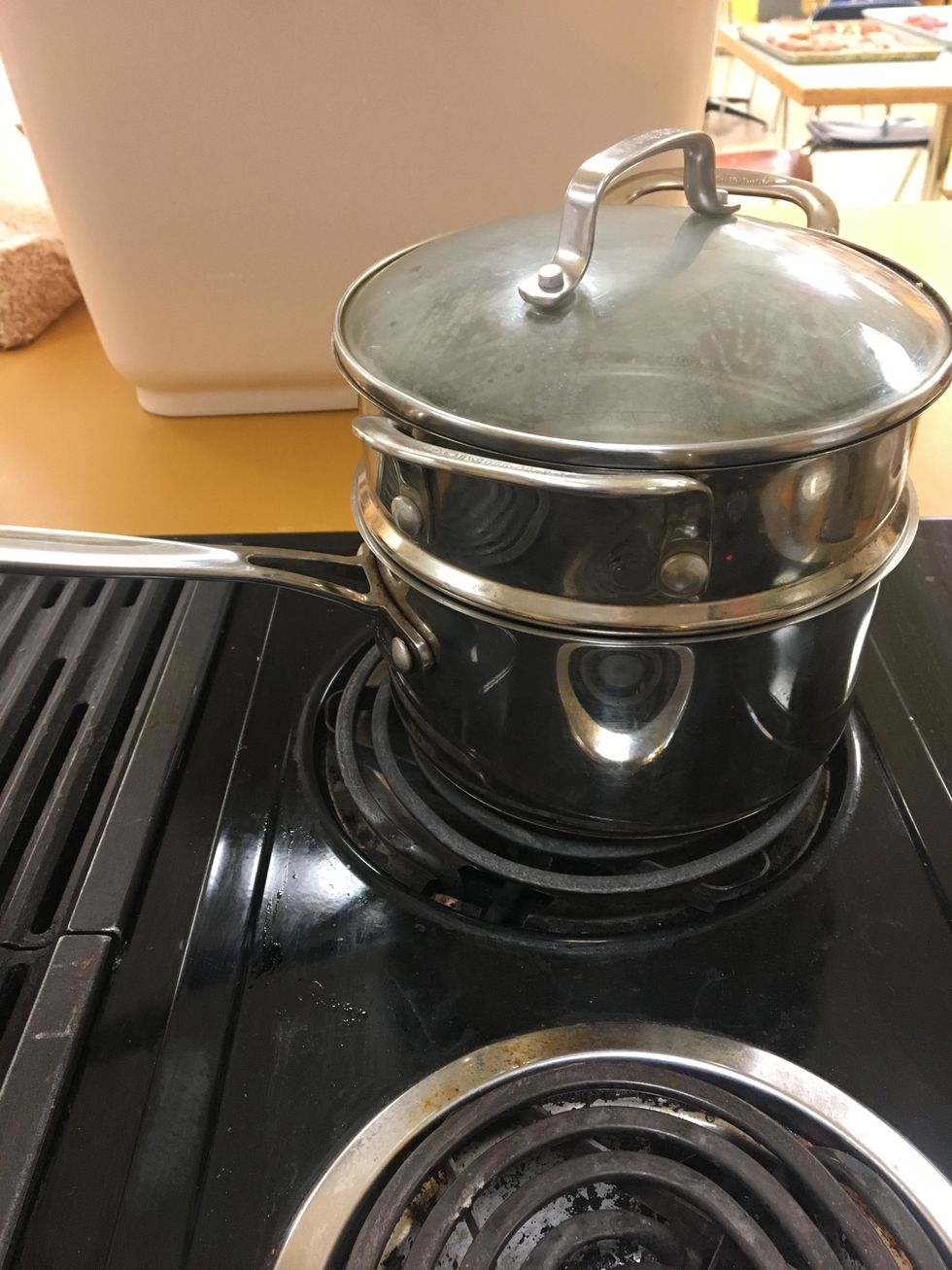 Set up a cutting station and begin cutting the carrot. peel, remove both ends, cut in half, split in half and then place the flat side on the cutting board
Now cut each half of the carrot into as many thin slices as you can.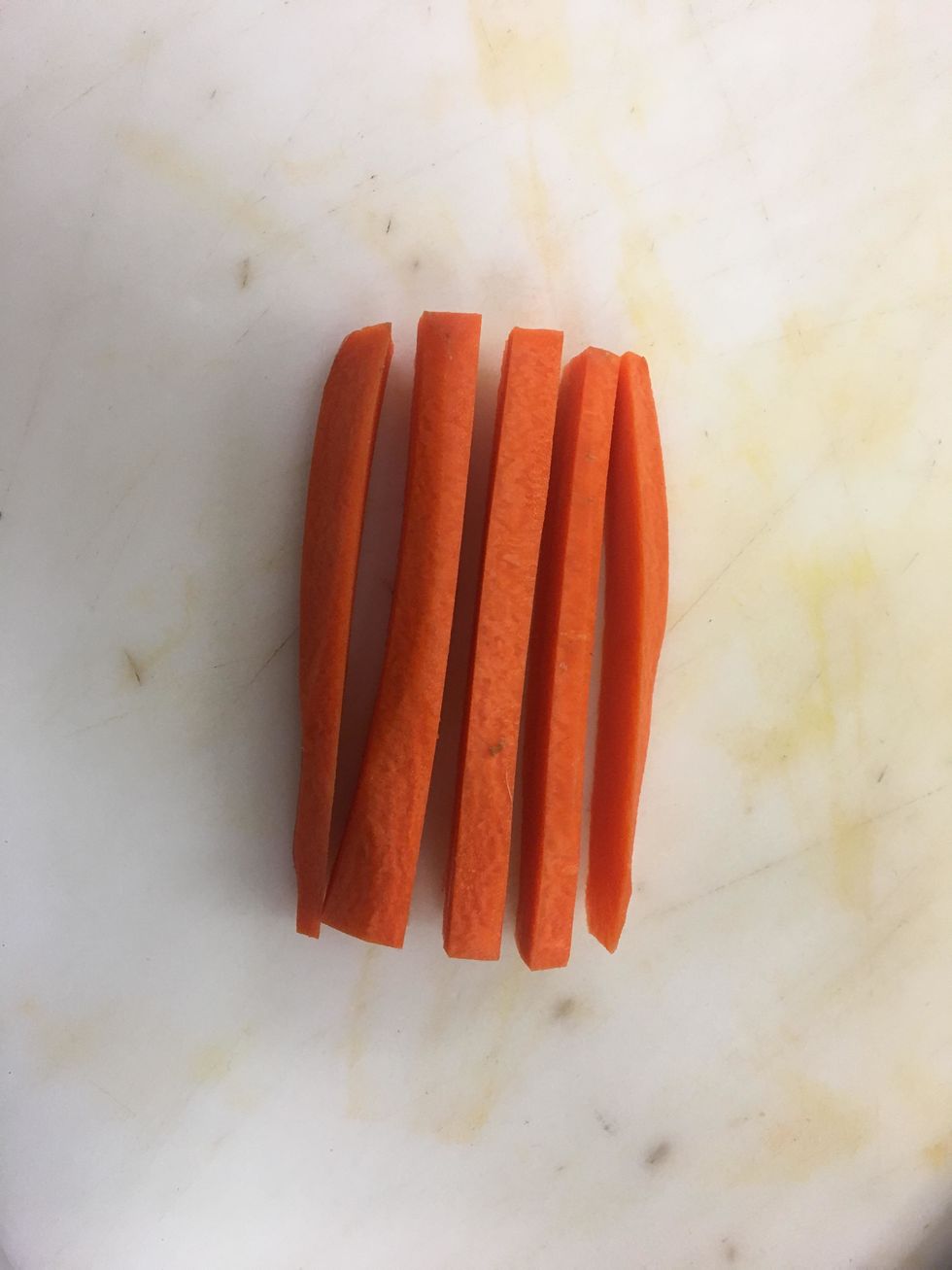 Then lay the slices down and again, cut into small slices. These should be as thin as possible.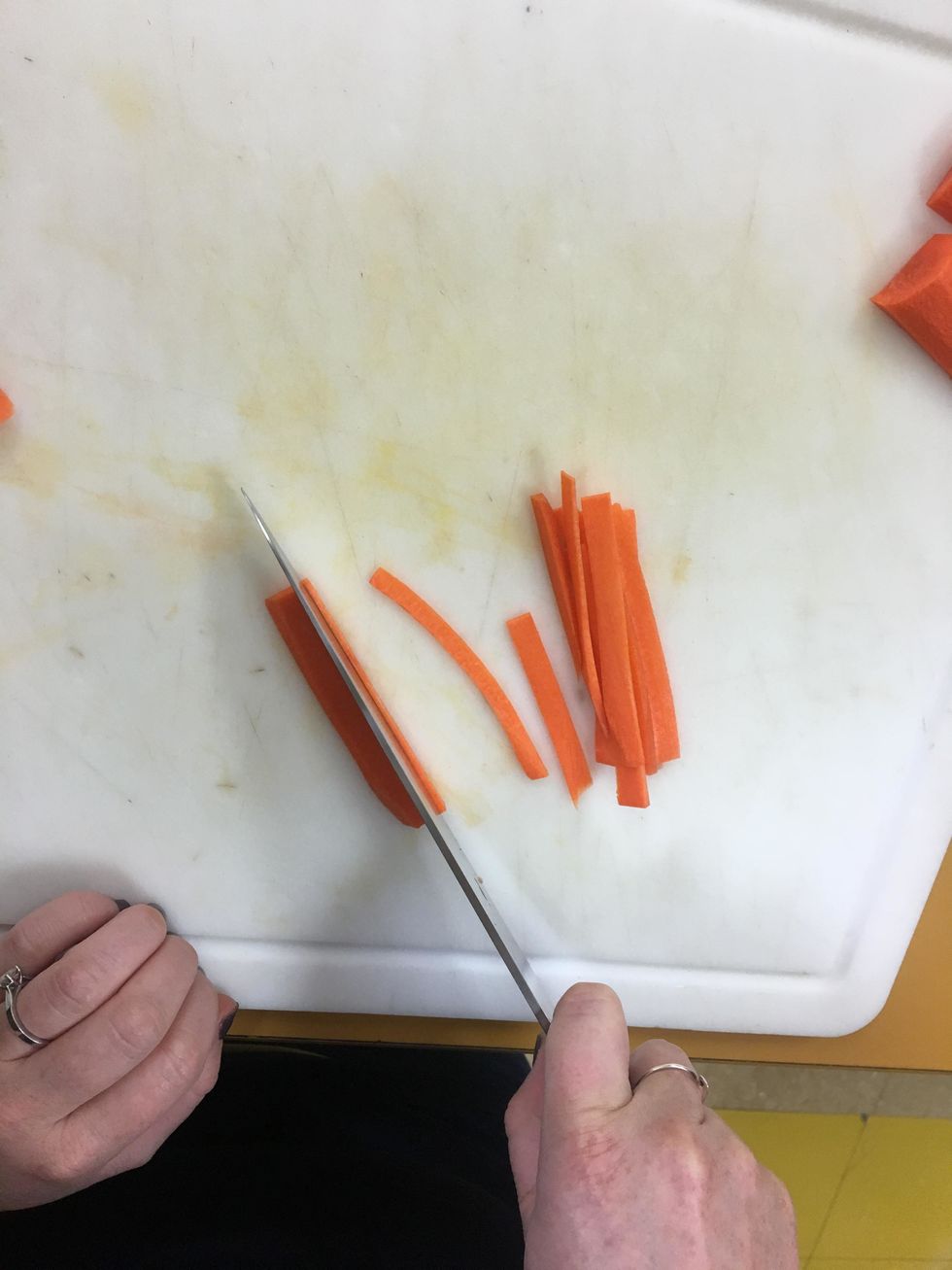 When the carrots are finished add the pre cut vegetables and the carrots to the steamer. Steam until finished.These will steam very fast!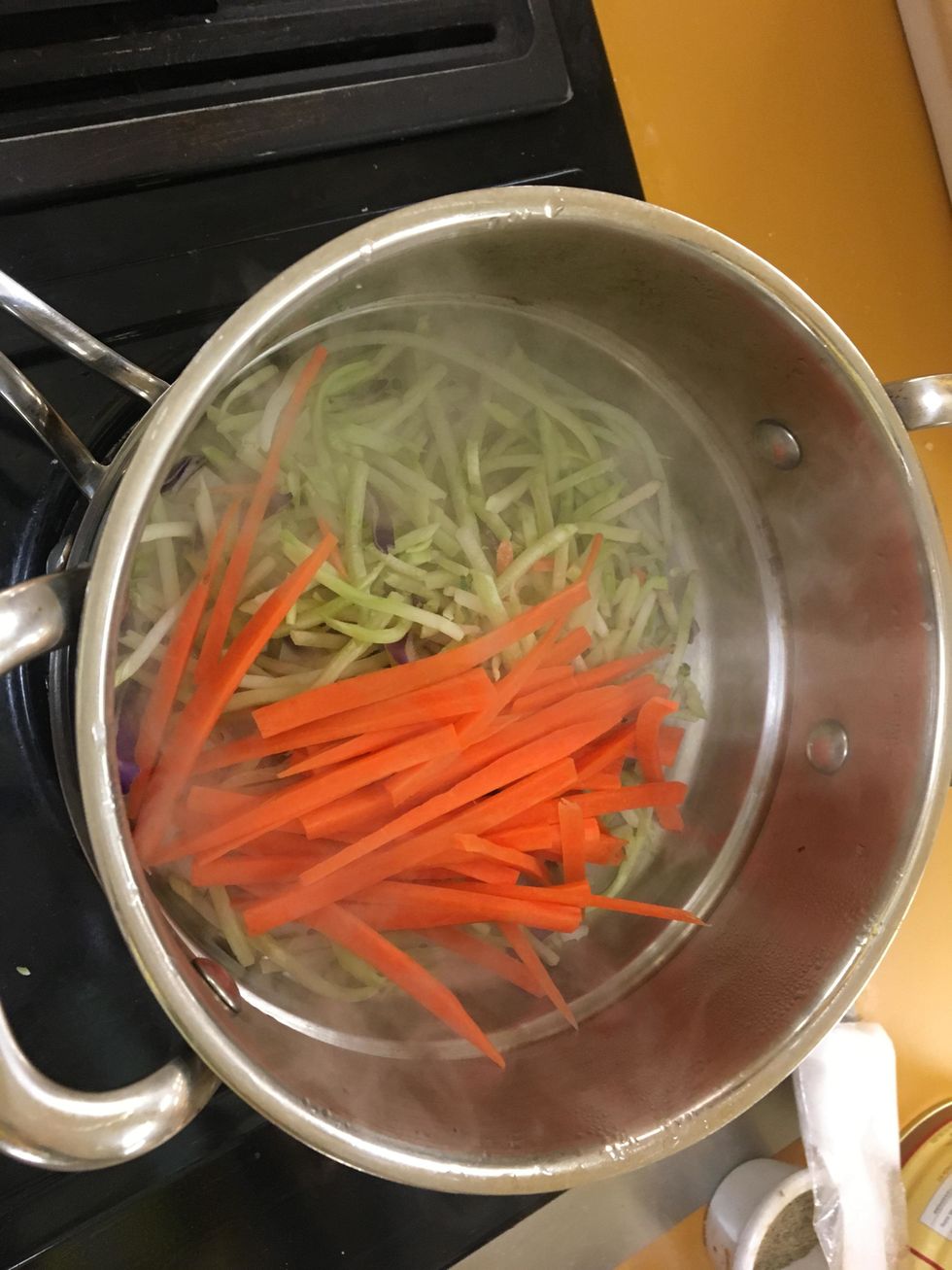 Once the timer goes off for the broiled chicken, flip it over and cook for an additional 3 minutes.
When the chicken is finished broiling, place it on a cutting board and cut it into SMALL strips. If the strips are too big they will break the wrapper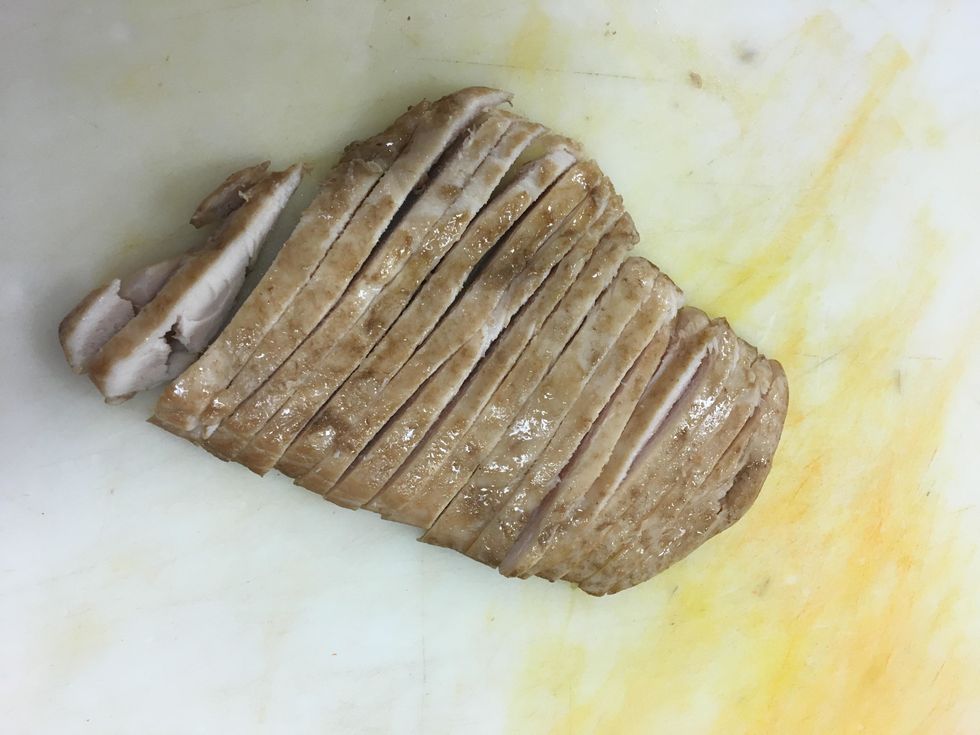 Once the steamed vegetables are done, remove the steam basket and put the veggies in a bowl. Then turn the burner off. Pour a small amount of water into a pie plate (this is for the wrappers)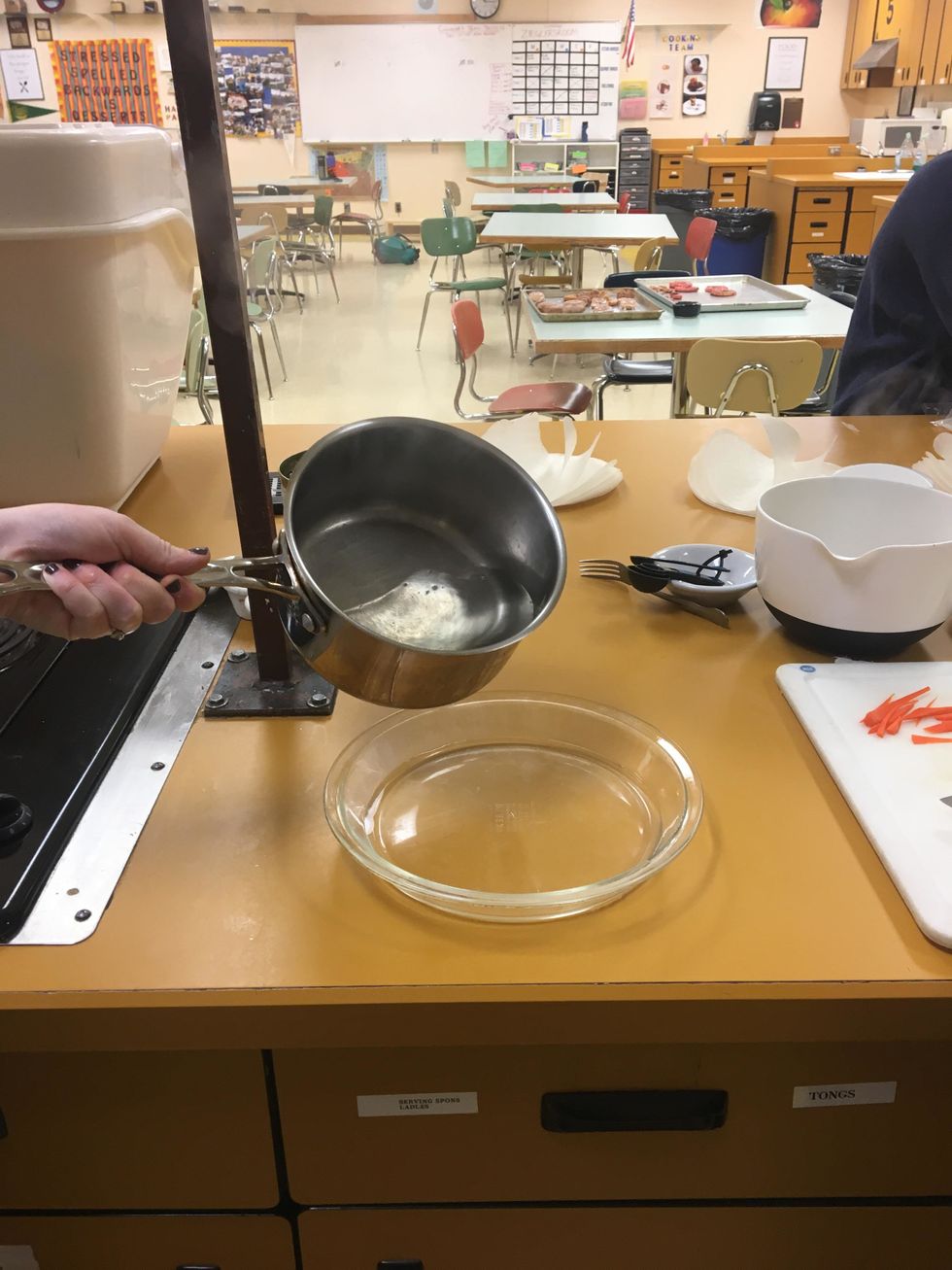 Add the rice noodles to the sauce pot and use a spoon to press down to cover them in the water. Let noodles sit for 5 minutes in the warm water.The heat should be turned off.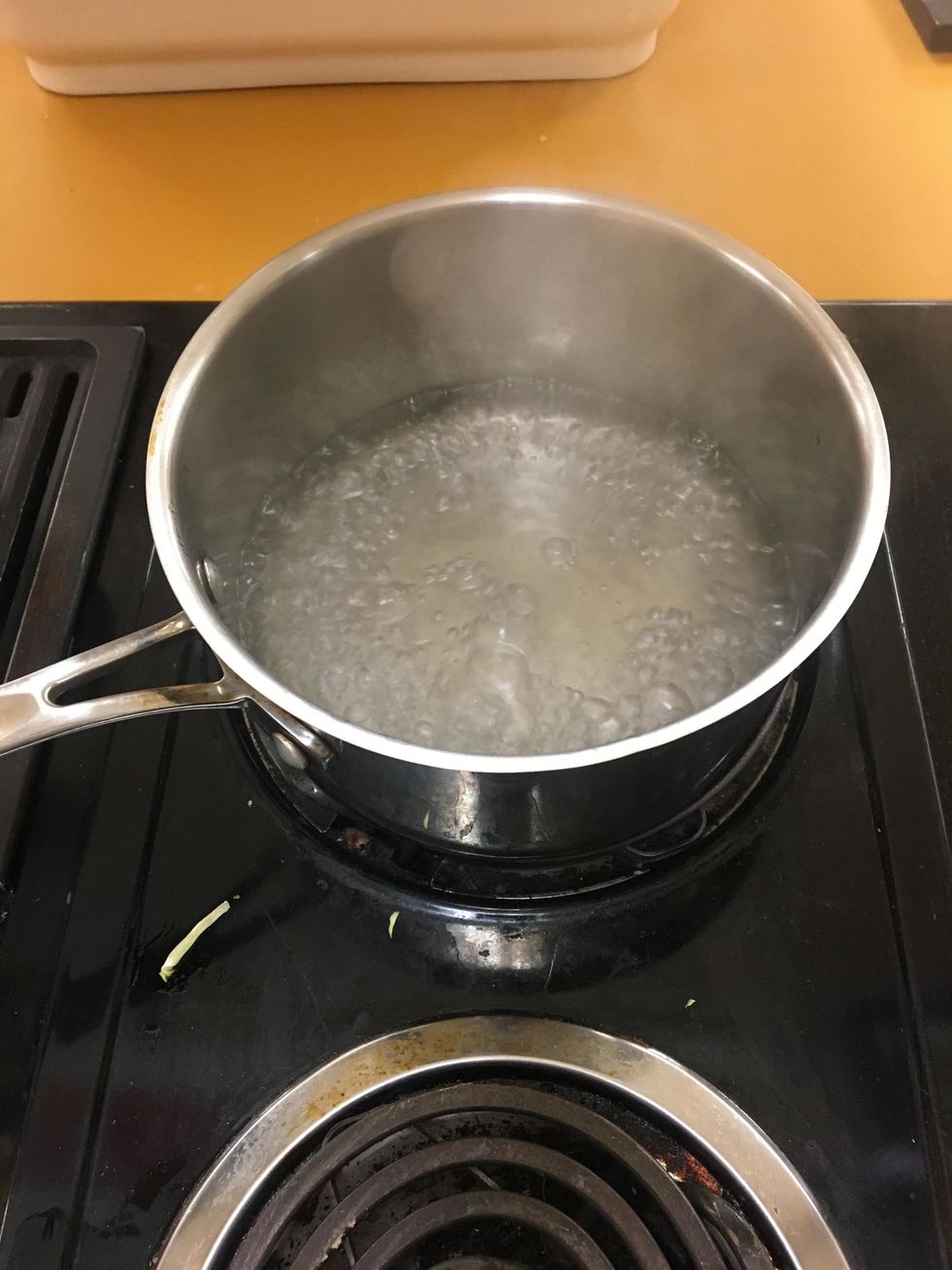 Drain the noodles in a colander and put into a small bowl when finished.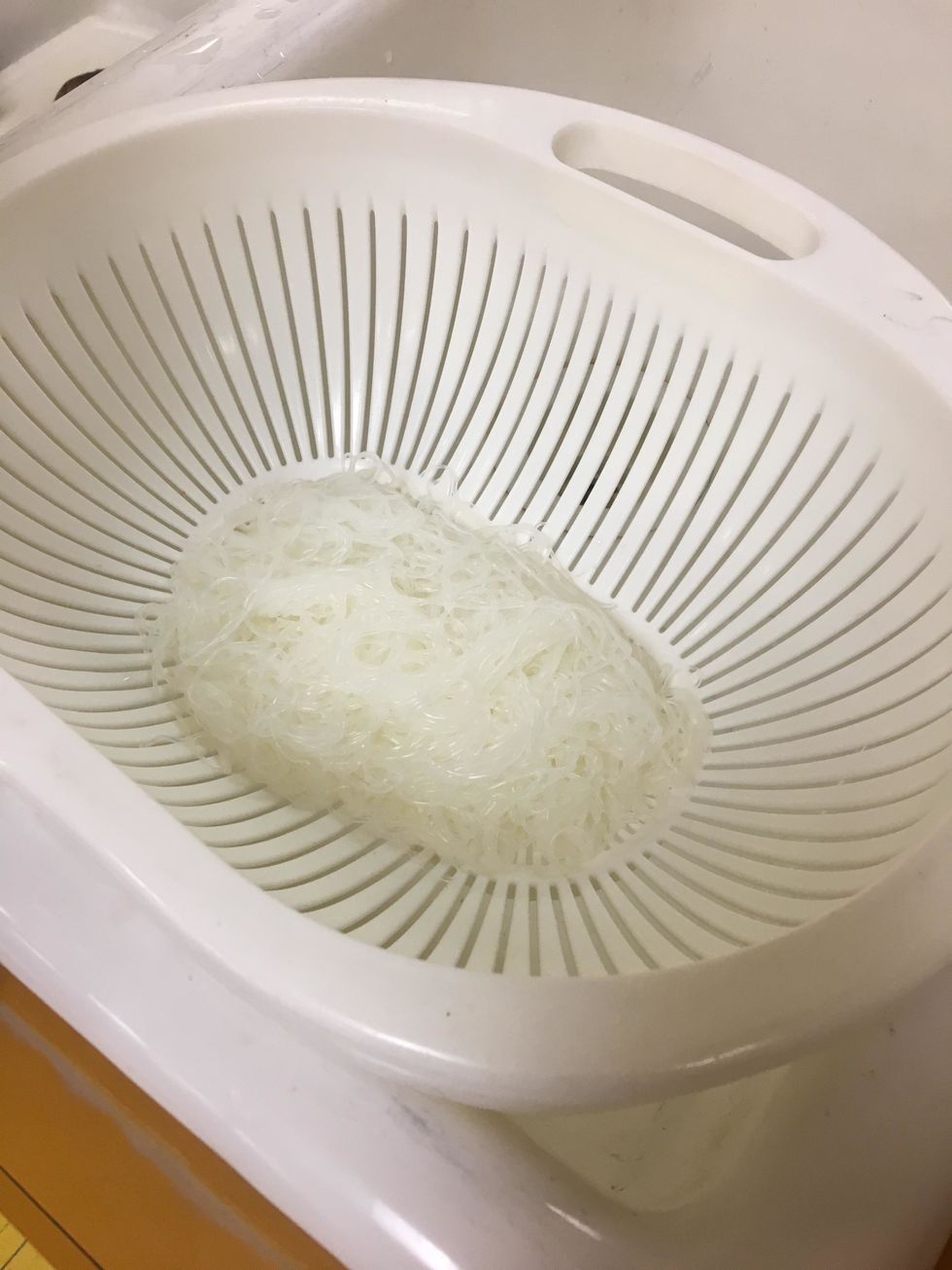 Now gather everything you need for the spring roll filling. Noodles, herbs, chicken, vegetables and grab the wrappers. 2 wrappers per person.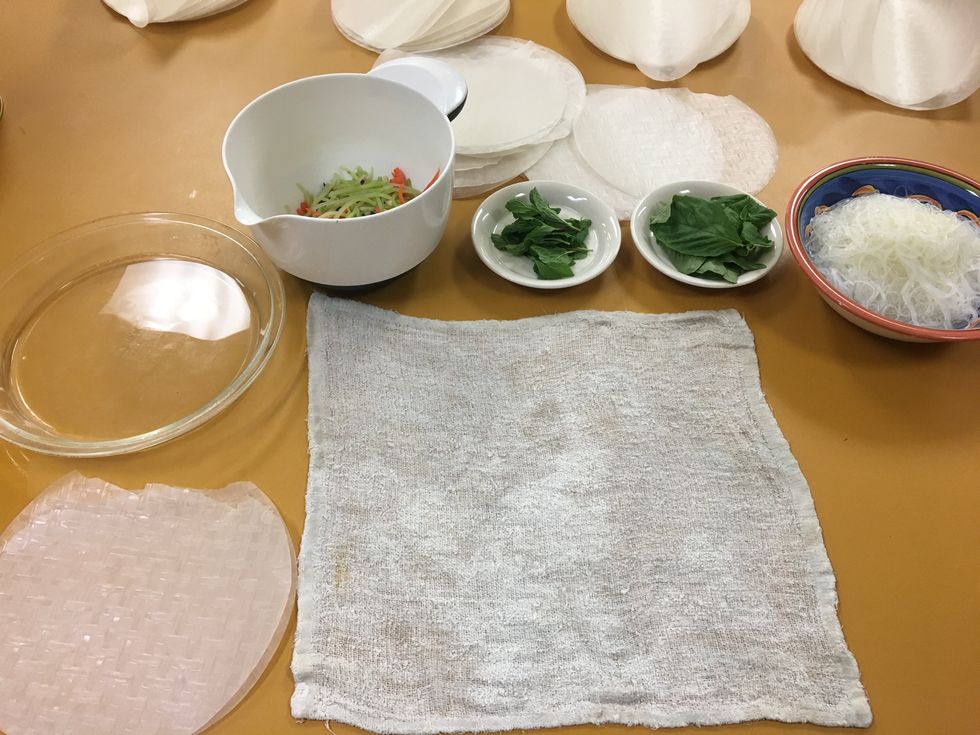 Lay a clean damp towel on the counter for a rolling surface. Put one wrapper in the pie plate and fully submerged in the water and let sit for 15-20 seconds. It will still feel firm.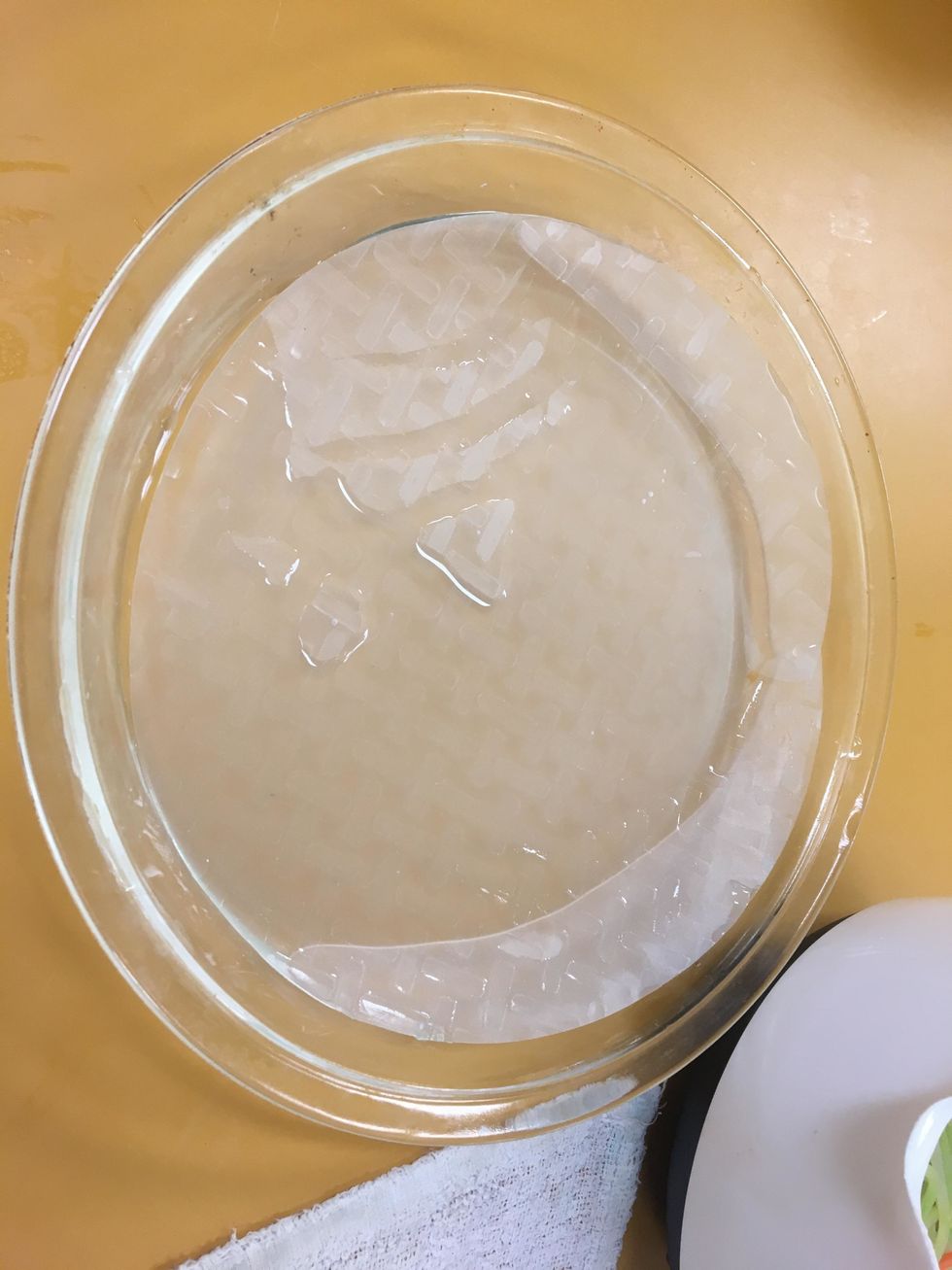 Put the wrapper on the towel and layer the herbs, veggies, noodles and chicken. Do not over fill, put only a small amount of each on the wrapper.
Now roll up the spring roll. Roll the wrapper over, tuck in the two sides then continue to roll. Just like a burrito. Make sure the wrapper is really tight, or it will fall apart!
Once it is rolled put it on a cutting board and slice it at a bias angle.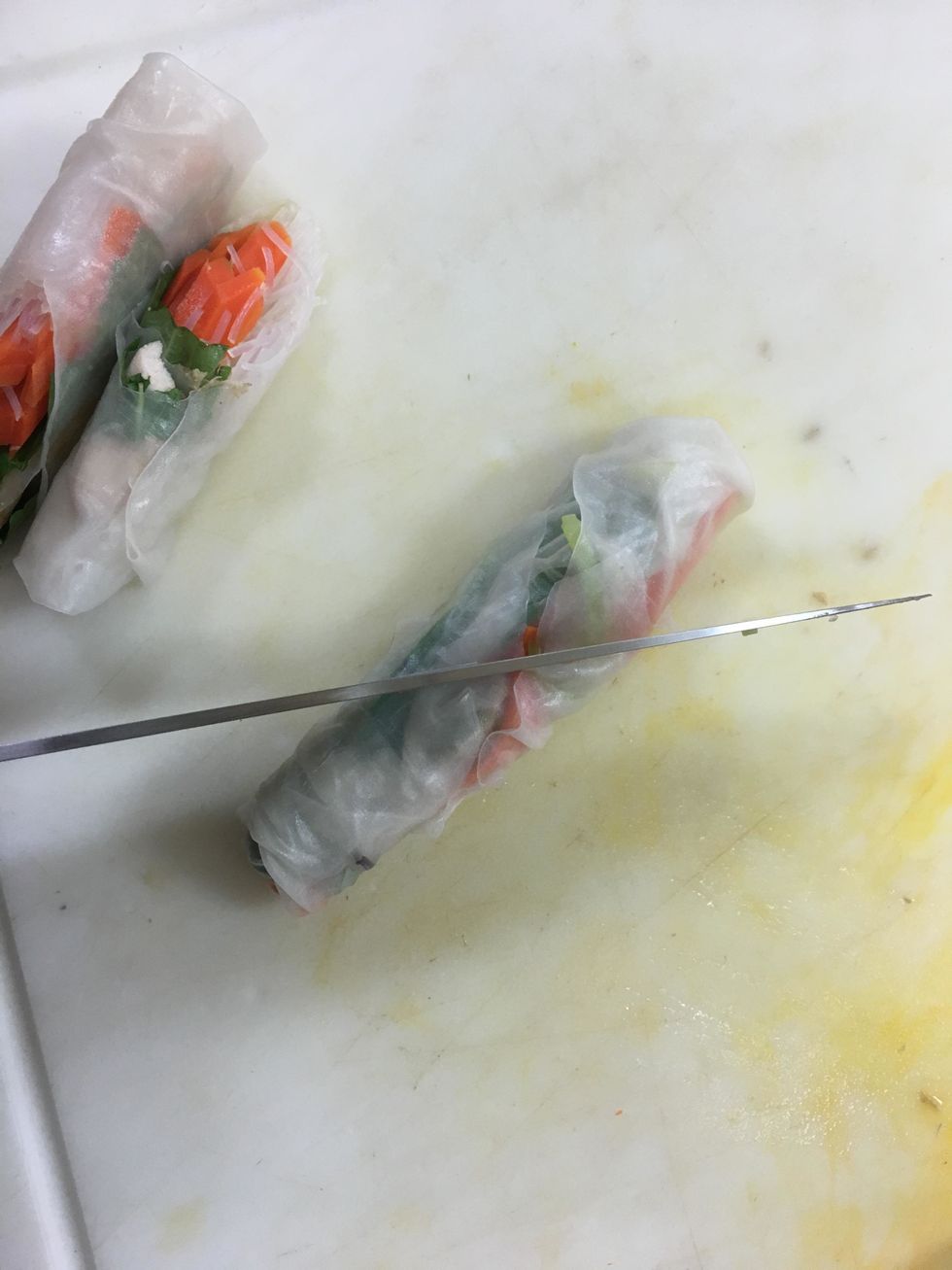 Make the sauce: Put all the sauce ingredients in a bowl and use a whisk to mix together.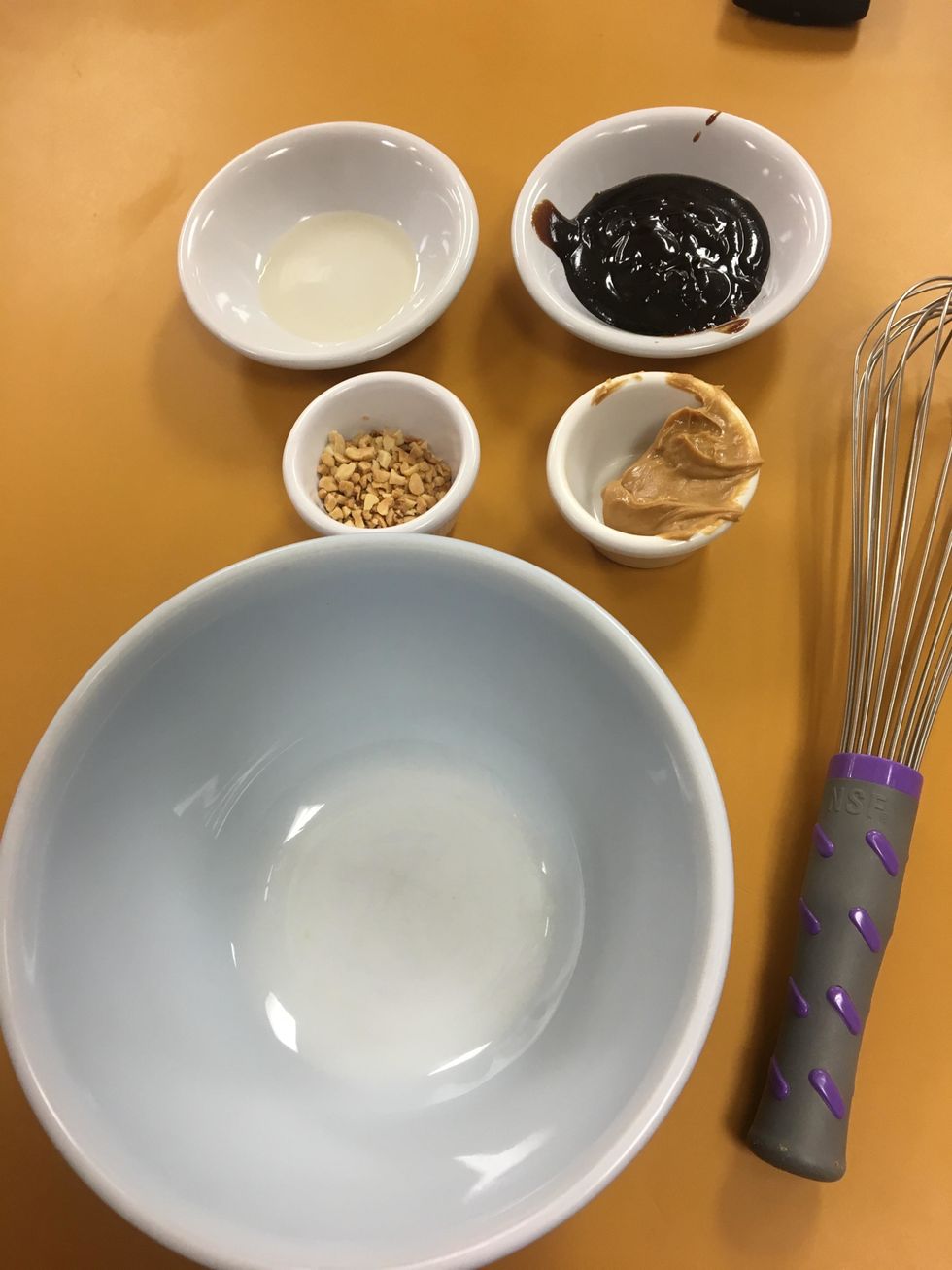 Serve spring rolls with dipping sauce. Bon Appetit!
2.0 wrappers per person
1.5c slaw mixture
1.0 chicken breast
2.0 packages rice noodles
1.0 carrot
10.0 Mint leaves
10.0 Basil leaves
1/4c hoisin sauce
1.0Tbsp water
2.0tsp rice vinegar
2.0Tbsp Peanut Butter
1.0Tbsp Chopped Peanuts