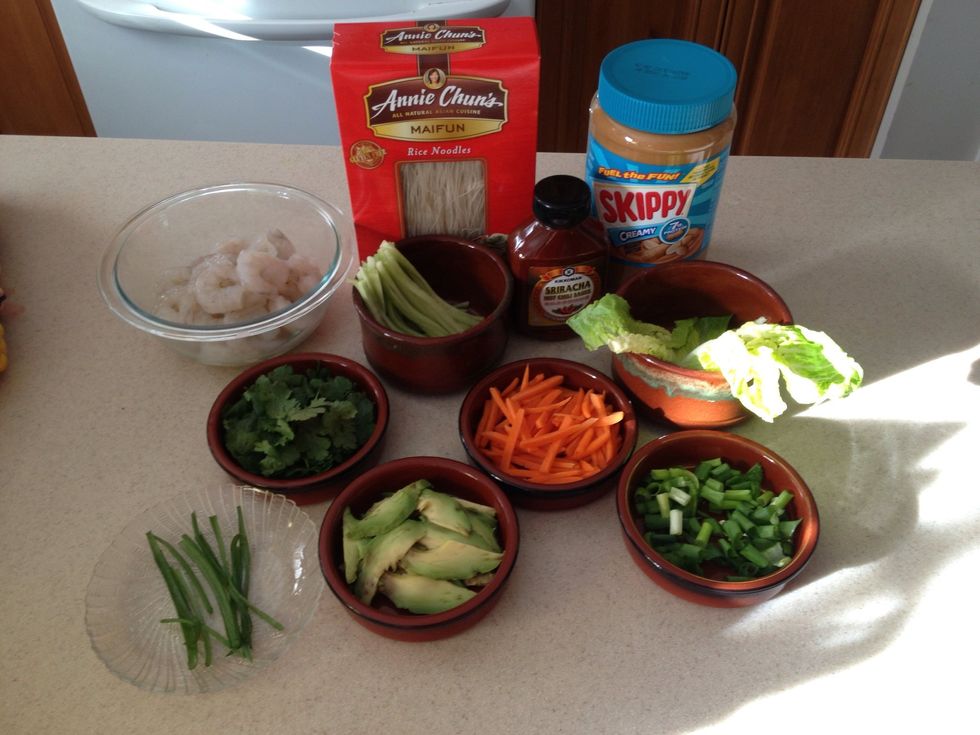 This recipe is quick with the exception of prepping ingredients. (The peanut butter and sriracha are going to be used to make peanut sauce later on.)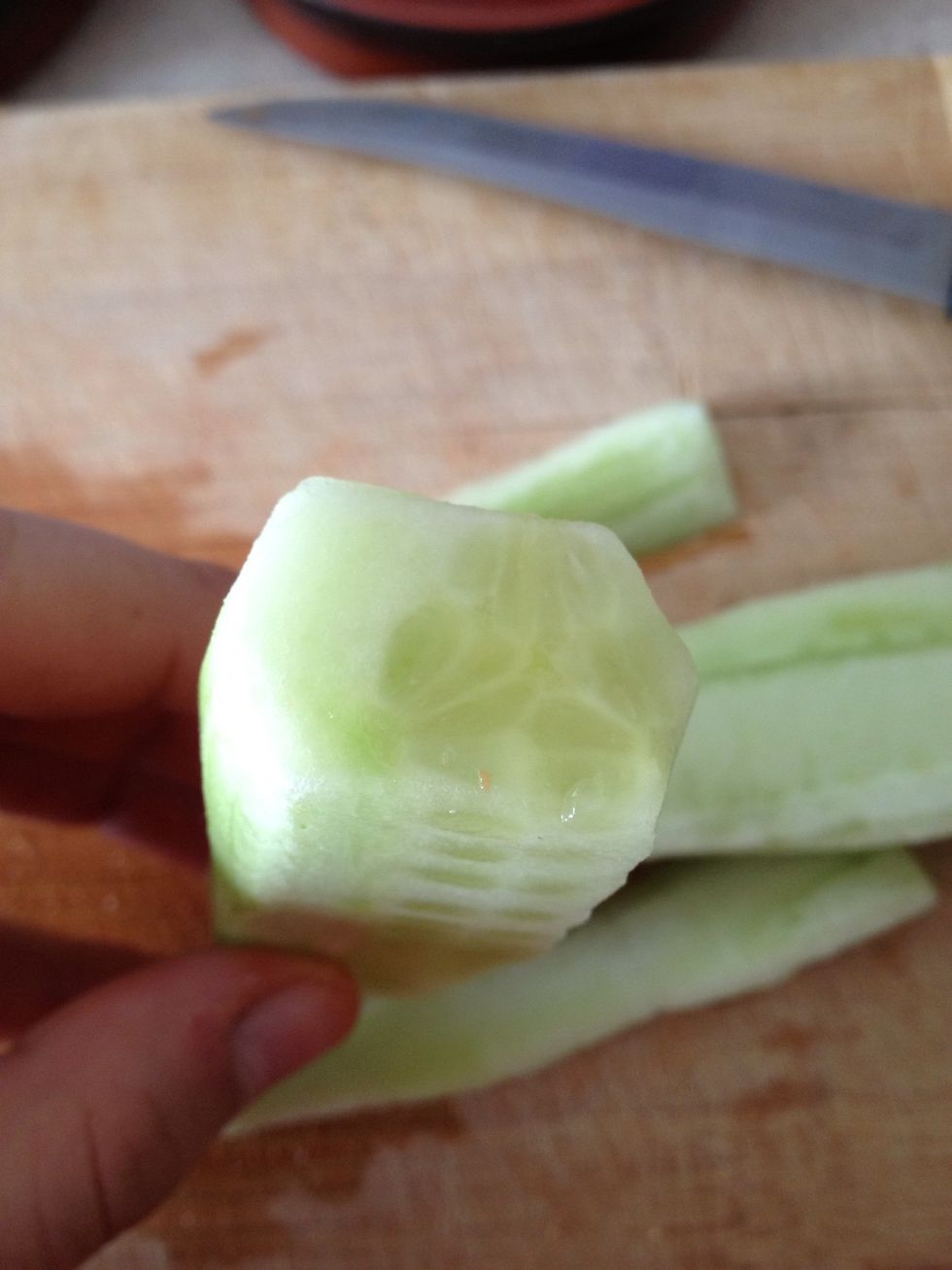 This is what I mean by julienning the non-seeded parts of the cucumber. I just used the seeded part for a salad the next day.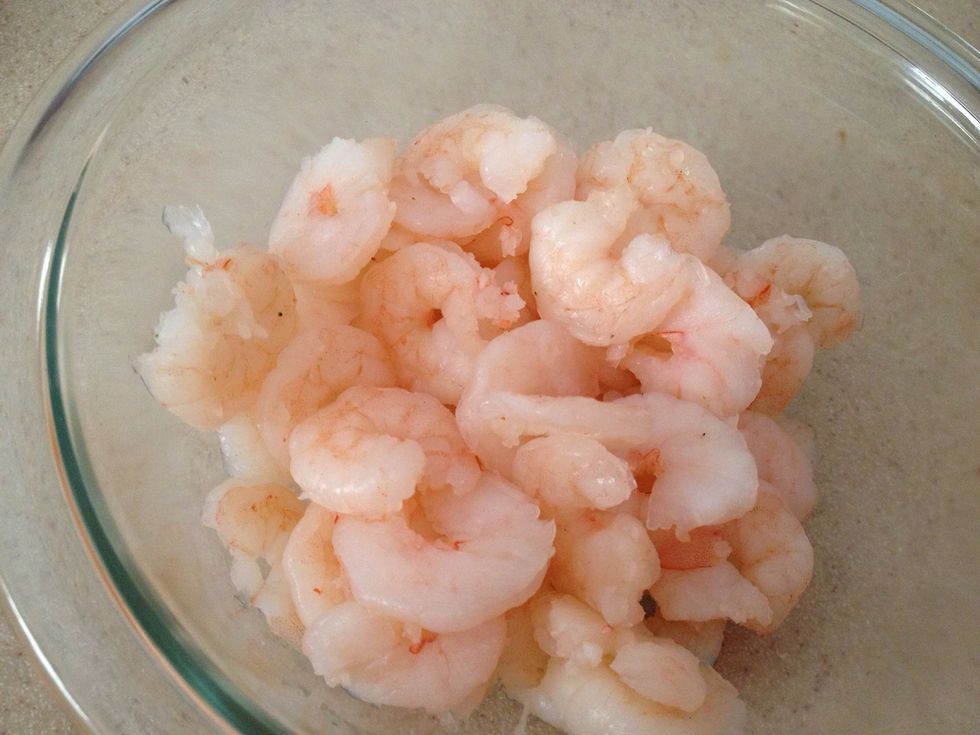 Boil the shrimp in a water/lemon juice mixture for a few minutes until they turn pink. Slice each one in half lengthwise. If you don't like shrimp, you can use any kind of cooked protein.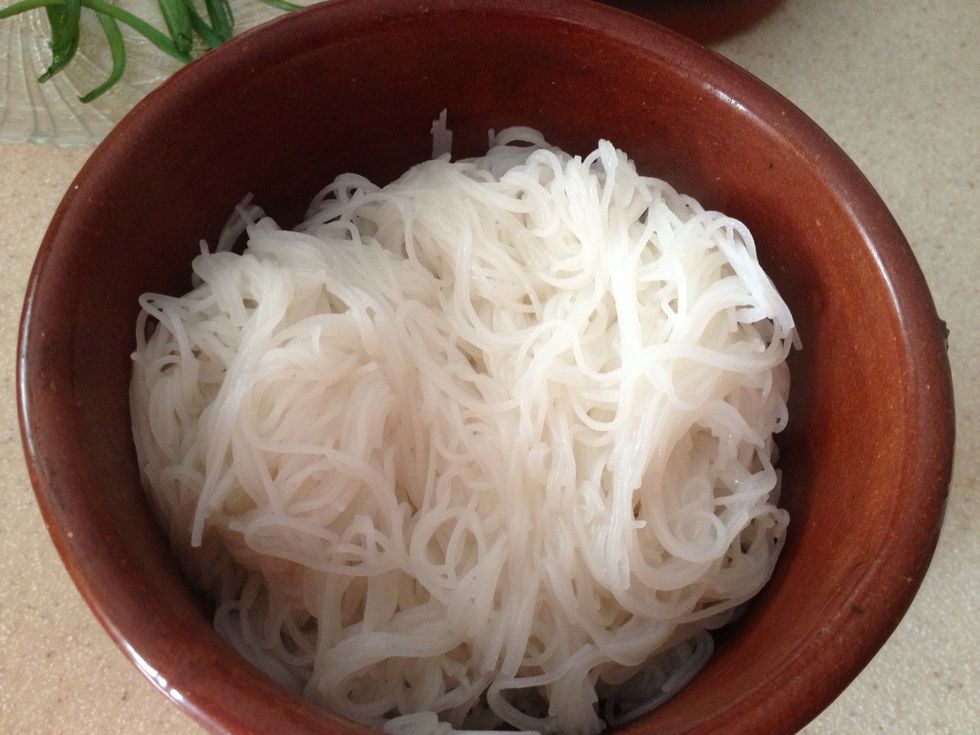 Cook the rice noodles as per package directions. Cut them to about 3" length. If you can't find rice noodles, any thin pasta will do.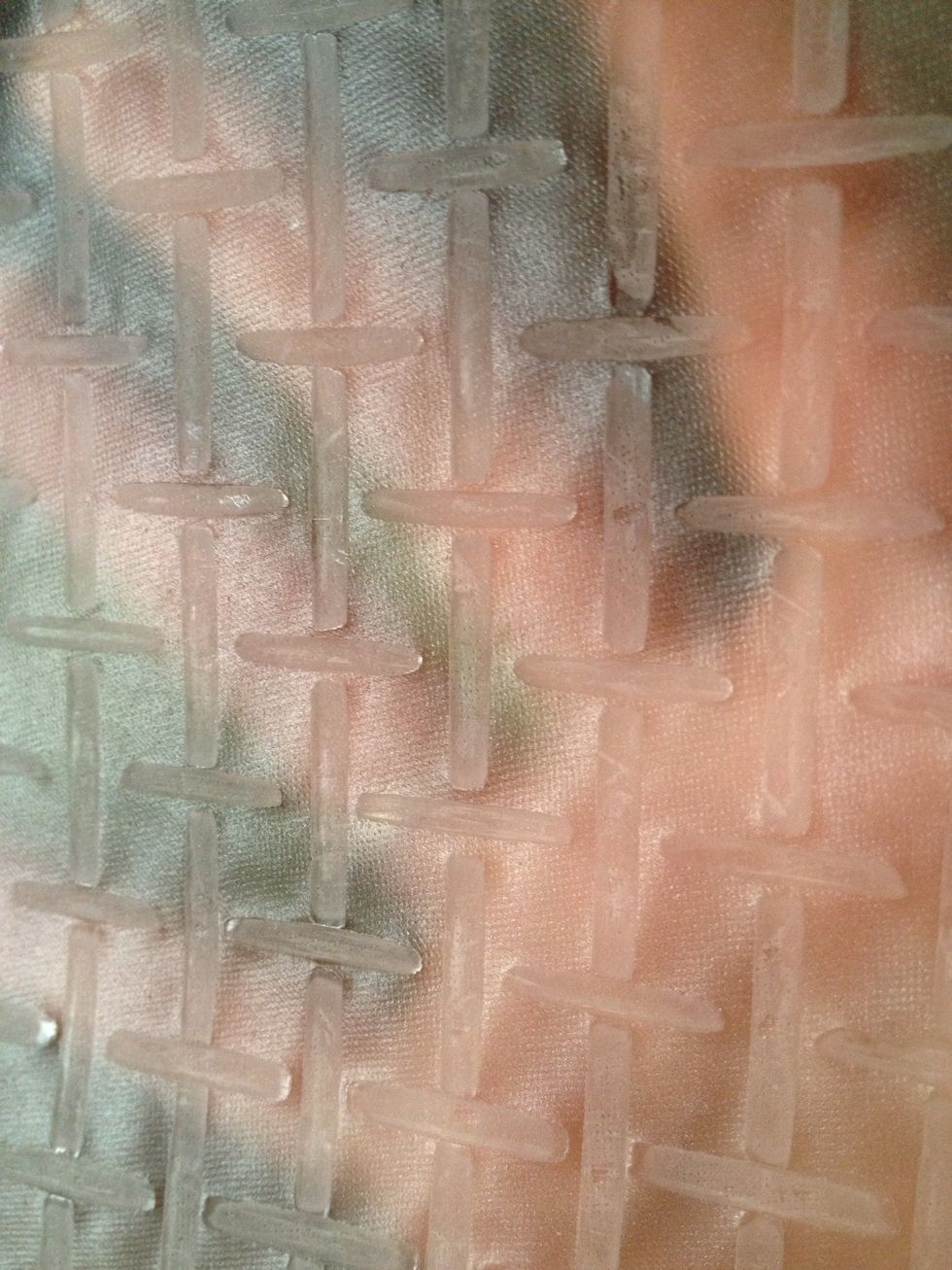 Rice paper has two sides, a rough side (shown here) and a smooth side. Remember which is which for the next two steps.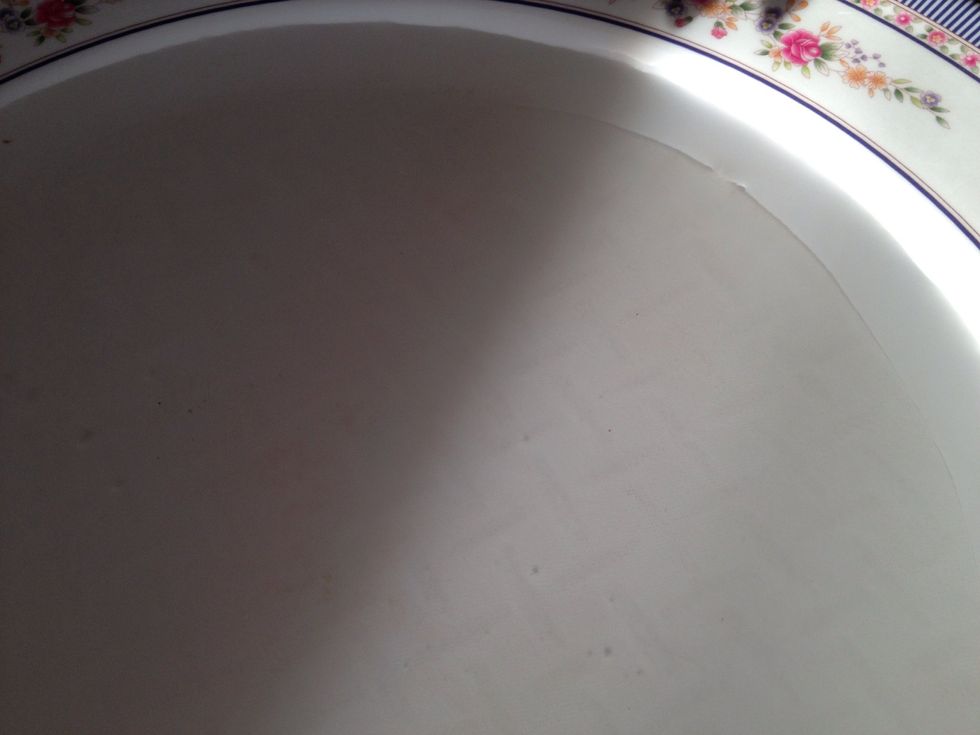 Dip your rice paper in a dish of warm water. Flip it to the other side. It may curl at first, just keep your hand spread out over it.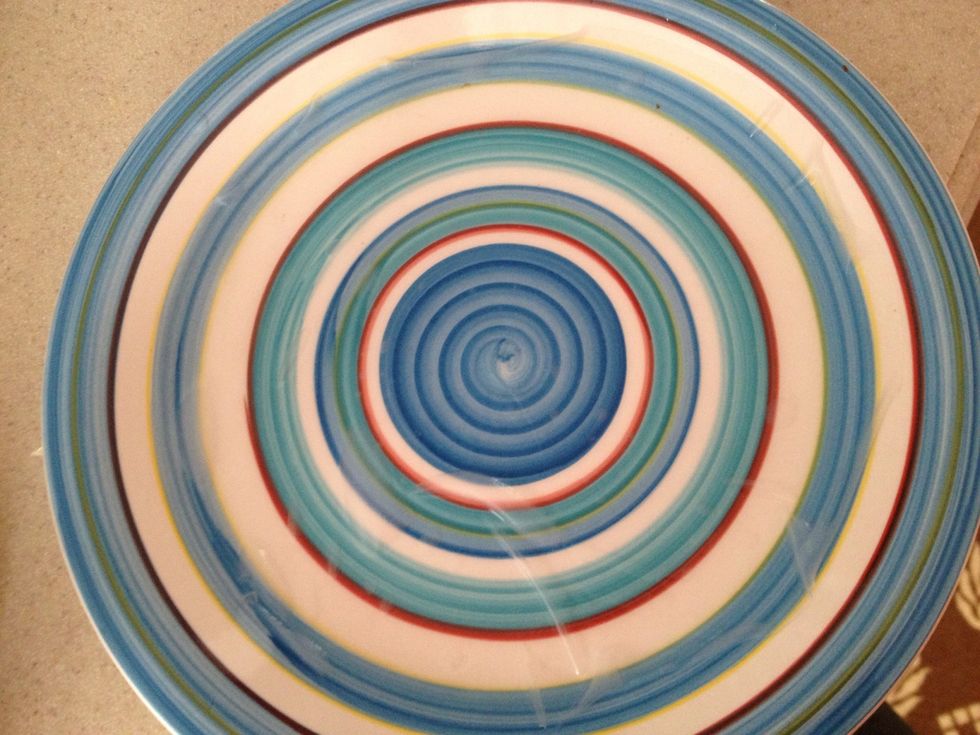 Place the rice paper rough-side-up on a dish. It will be transparent.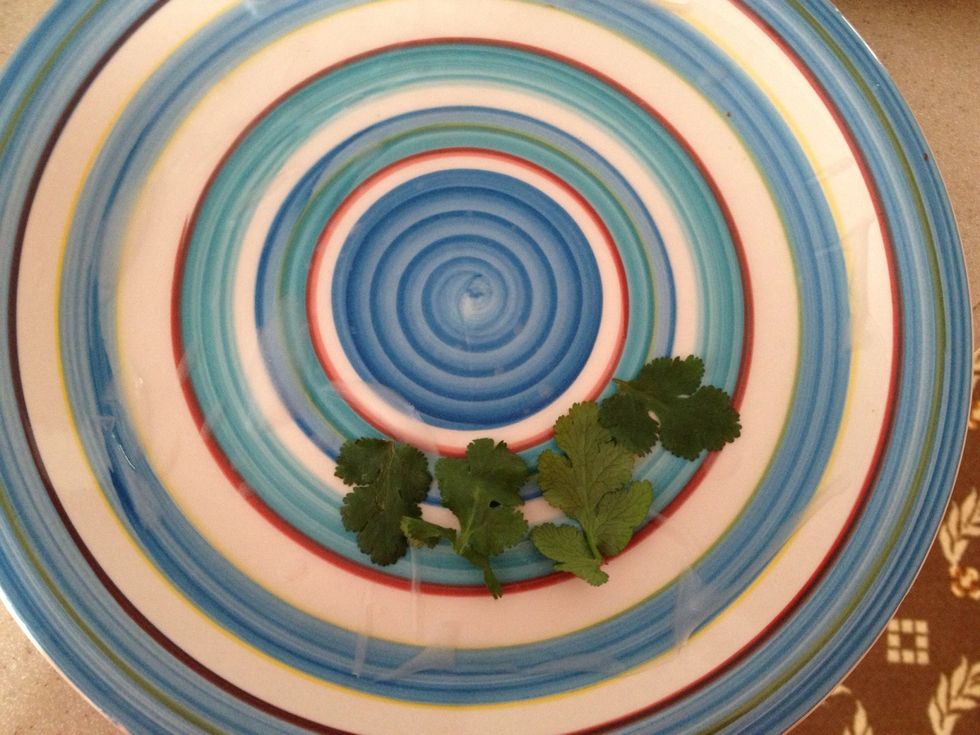 The rule is "pretty stuff on the outside." So place a few cilantro leaves about 1-2" away from the edge.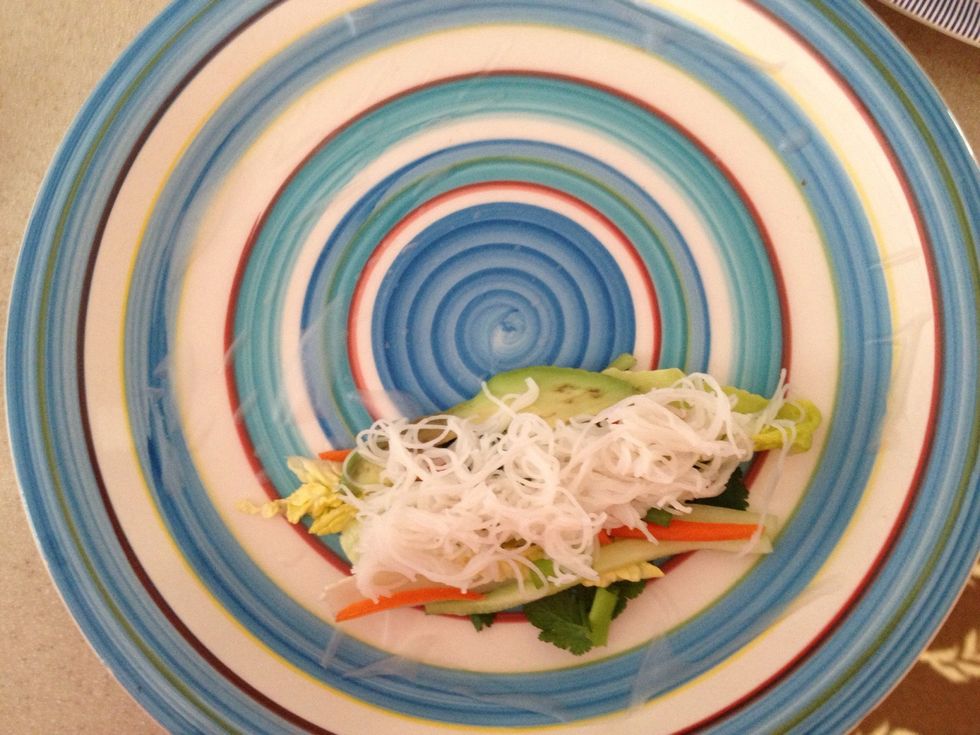 Place lettuce, veggies, avocado, and rice noodles on top.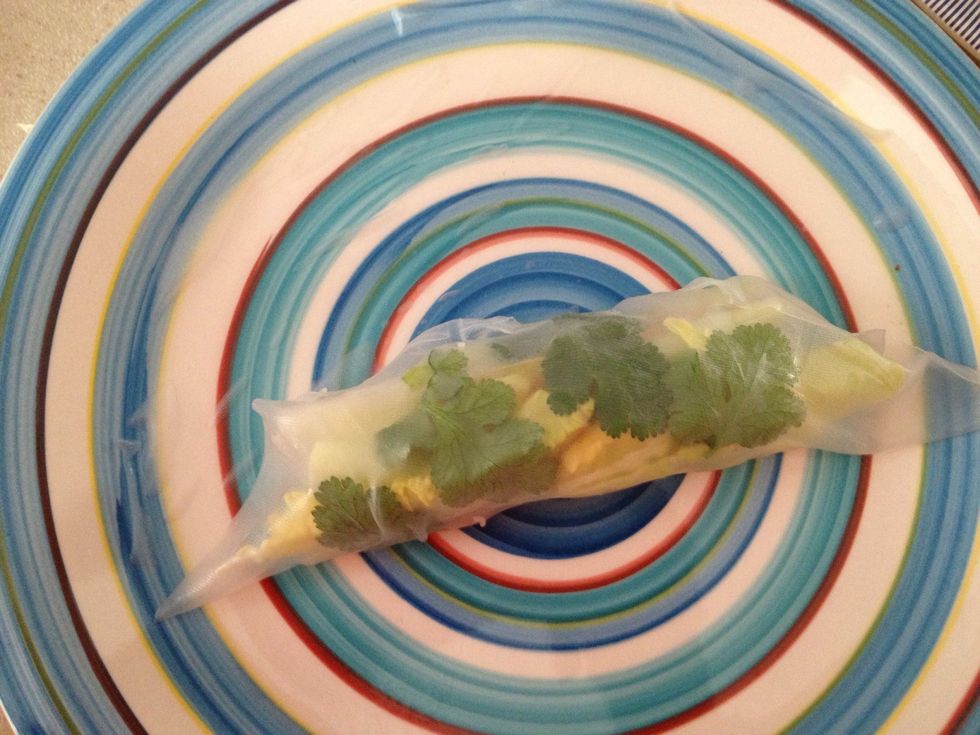 Fold over once, stretching *slightly*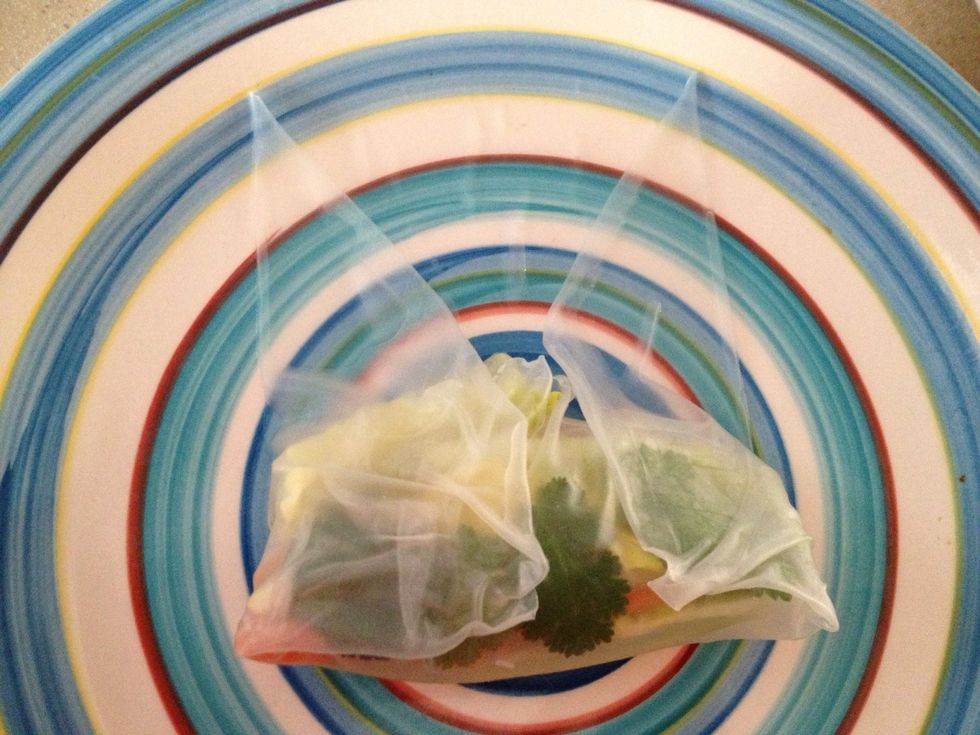 Fold over both edges.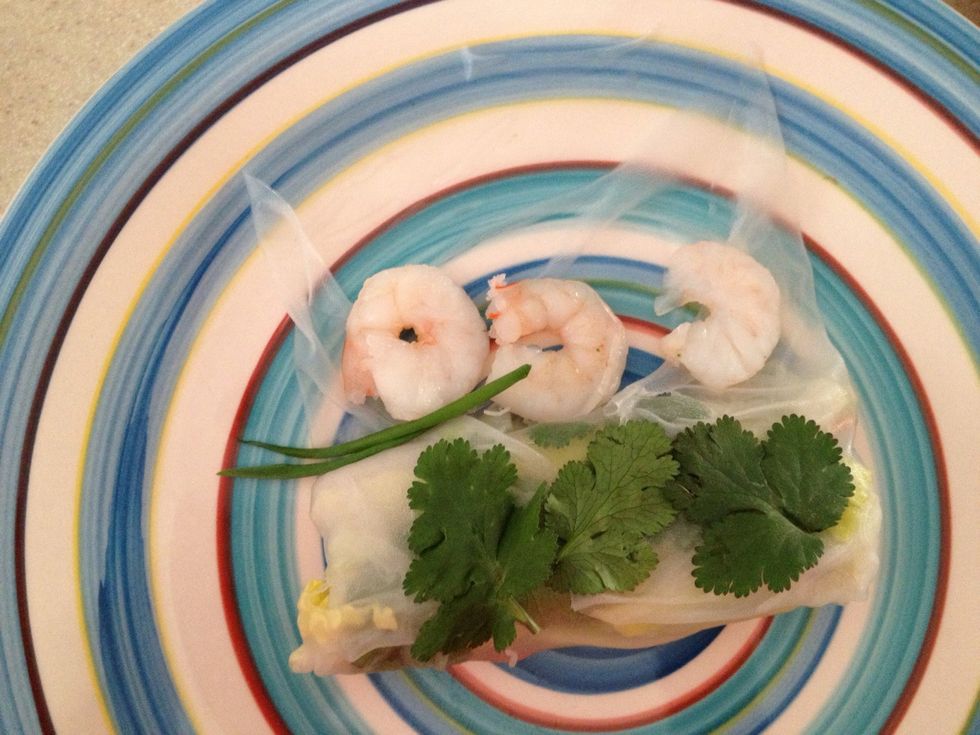 Place more cilantro leaves on top of roll, shrimp on remaining unfolded wrapper, and bean sprouts peeking out the edges, as shown.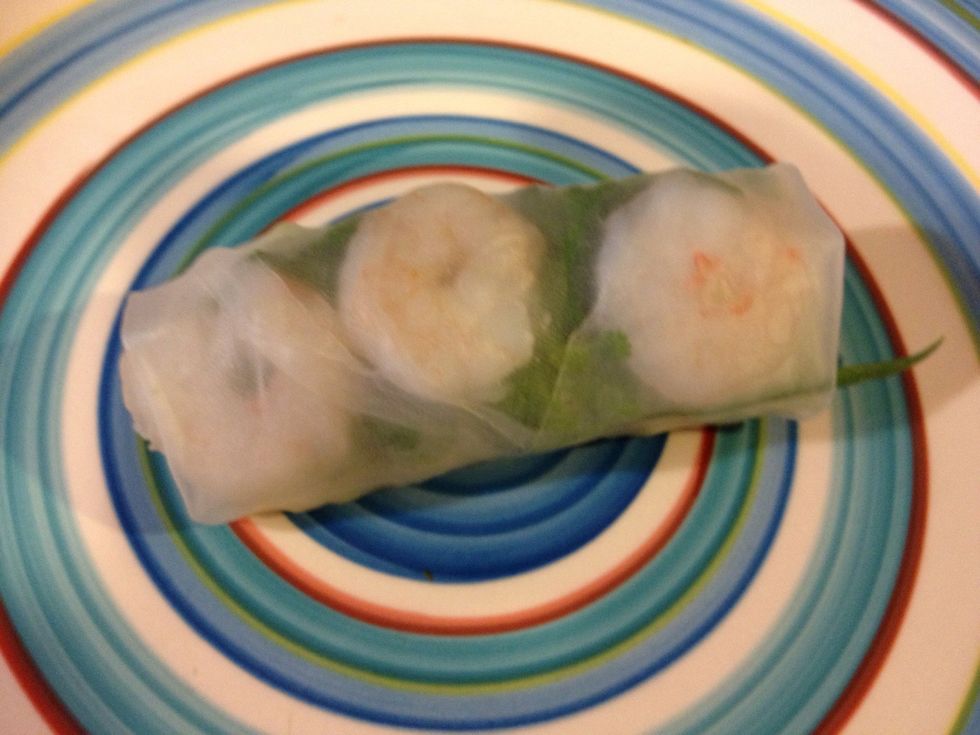 Roll! (This is the same way a burrito is rolled.) This dish is sometimes fried, I prefer it fresh though.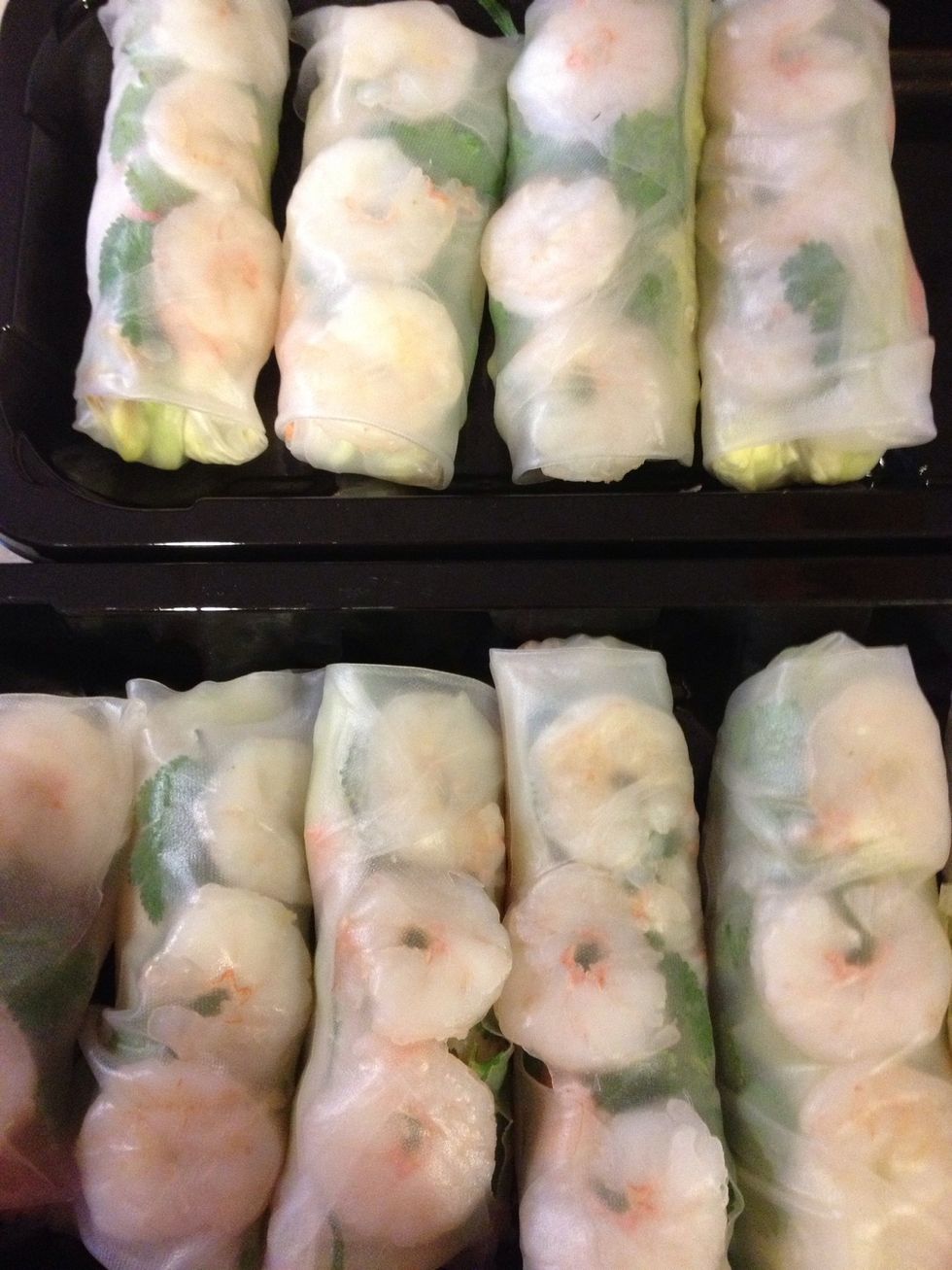 Repeat as needed. I didn't put any measurements in the ingredients tab because it depends on how many/how much you like to put inside these things.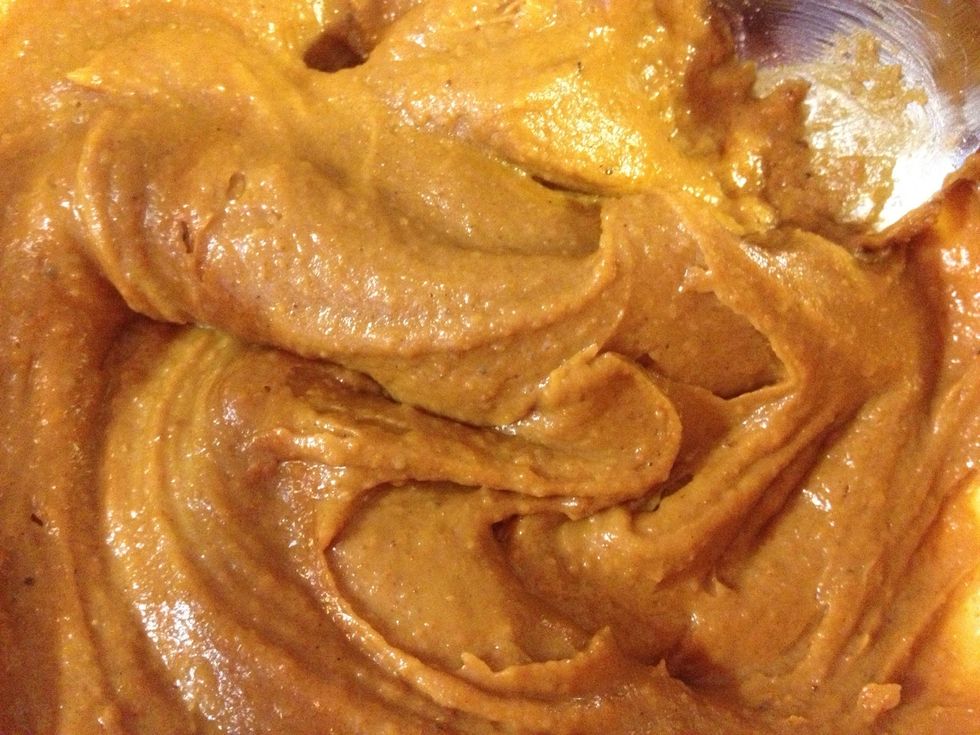 You can use store bought peanut sauce, but there are plenty of recipes on google to make it fresh! Peanut sauce is AMAZING on fresh spring rolls.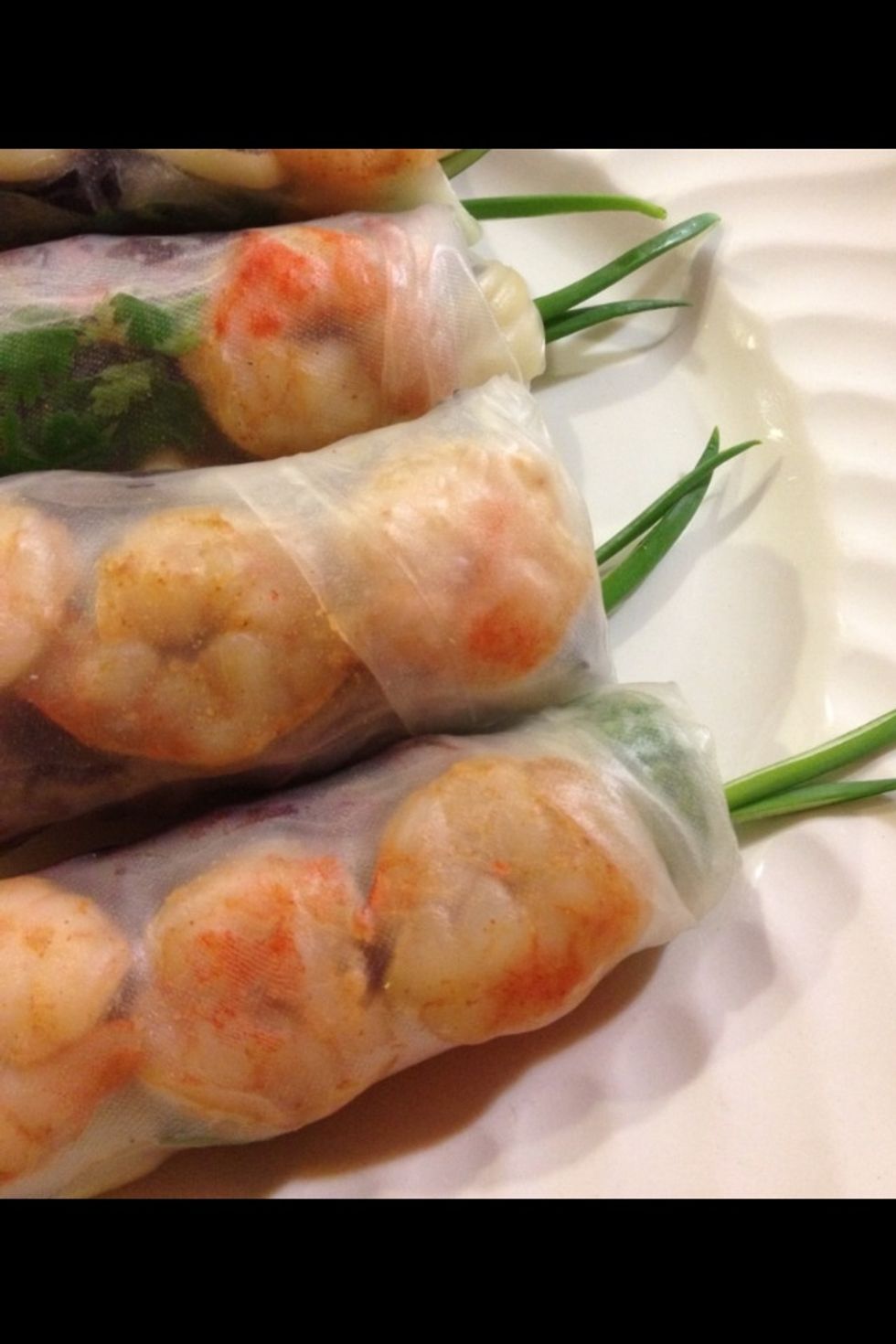 Serve and enjoy cold.
Rice paper wrappers (available in the Asia Isle)
Rice noodles (available in the Asian isle)
Shrimp, cleaned
Carrots, peeled, julienned
Cucumbers, peeled, non-seeded section julineed
Lettuce leaves, with ribs removed
Scallions, chopped
Avocado, sliced
Cilantro leaves
Bean Sprouts (garnish)