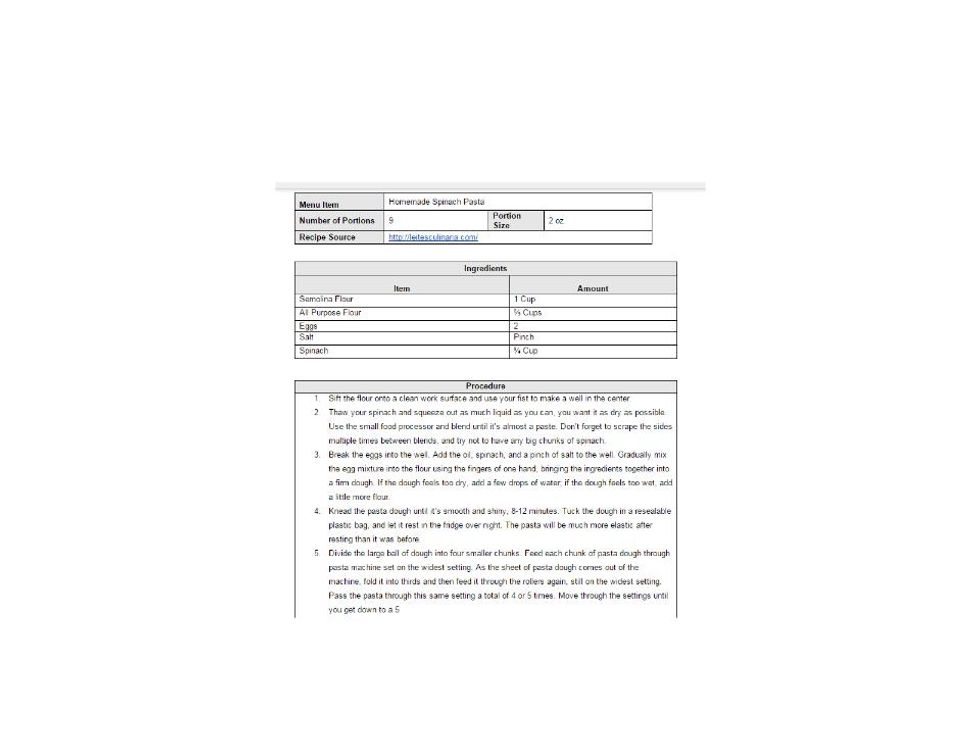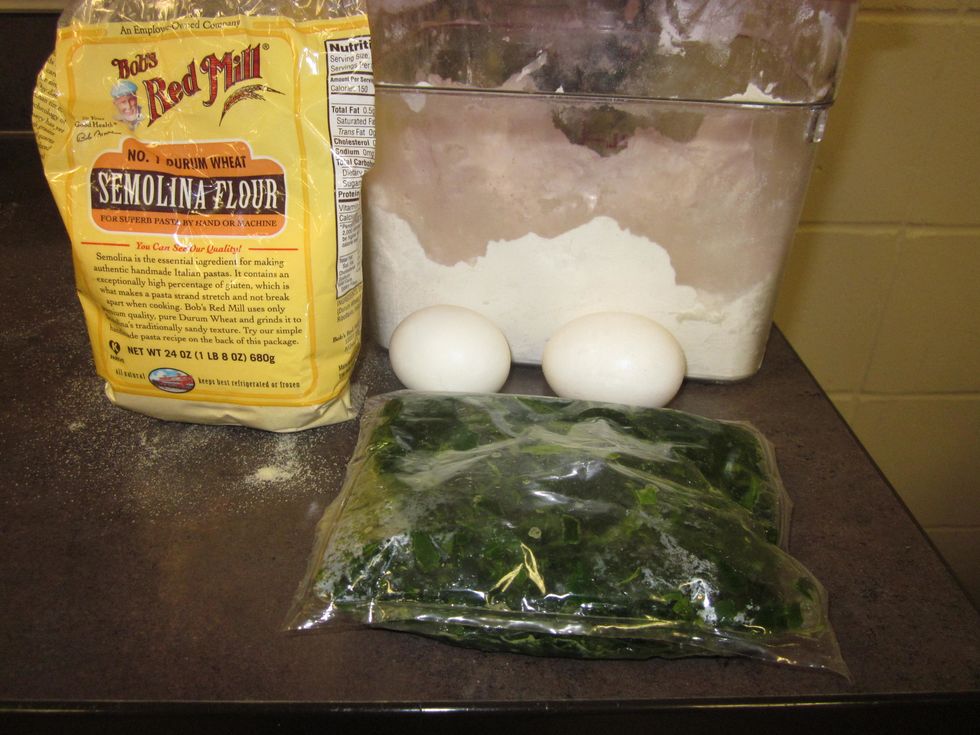 Gather all ingredients for pasta dough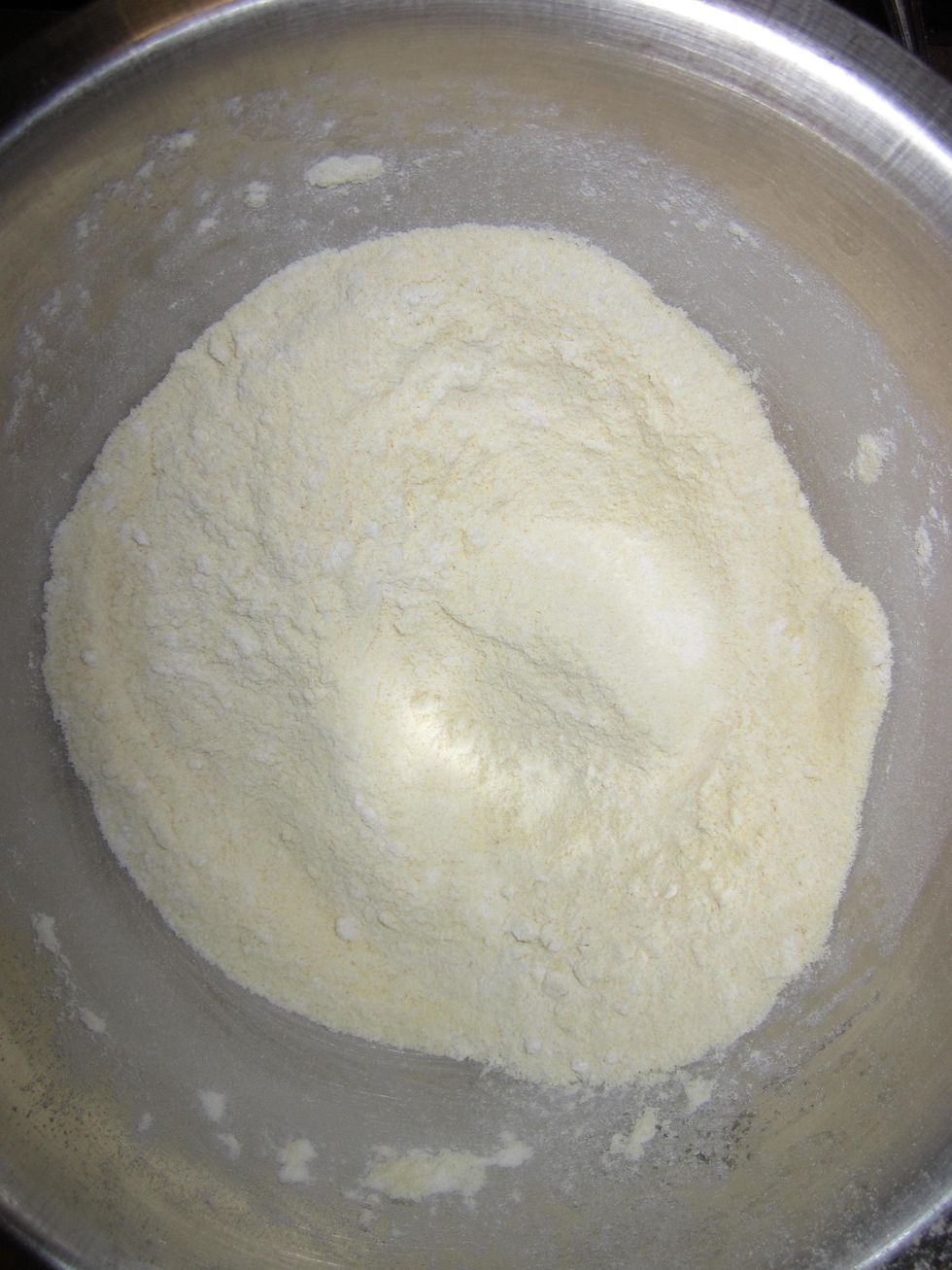 Mix the two flours together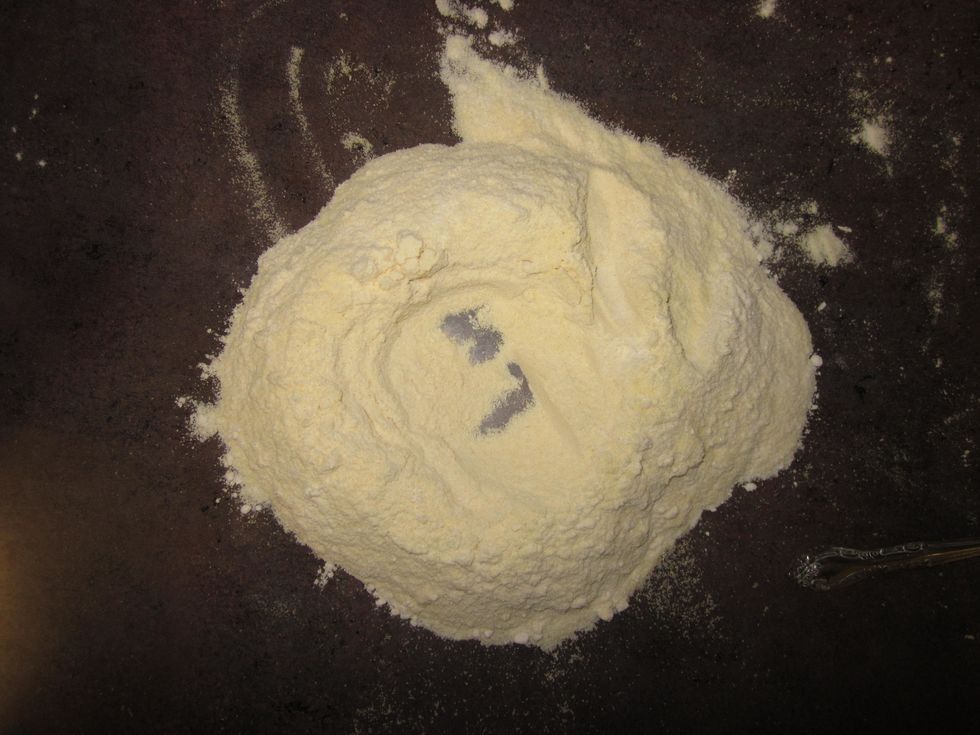 Pour flour out onto the counter and make a well in the center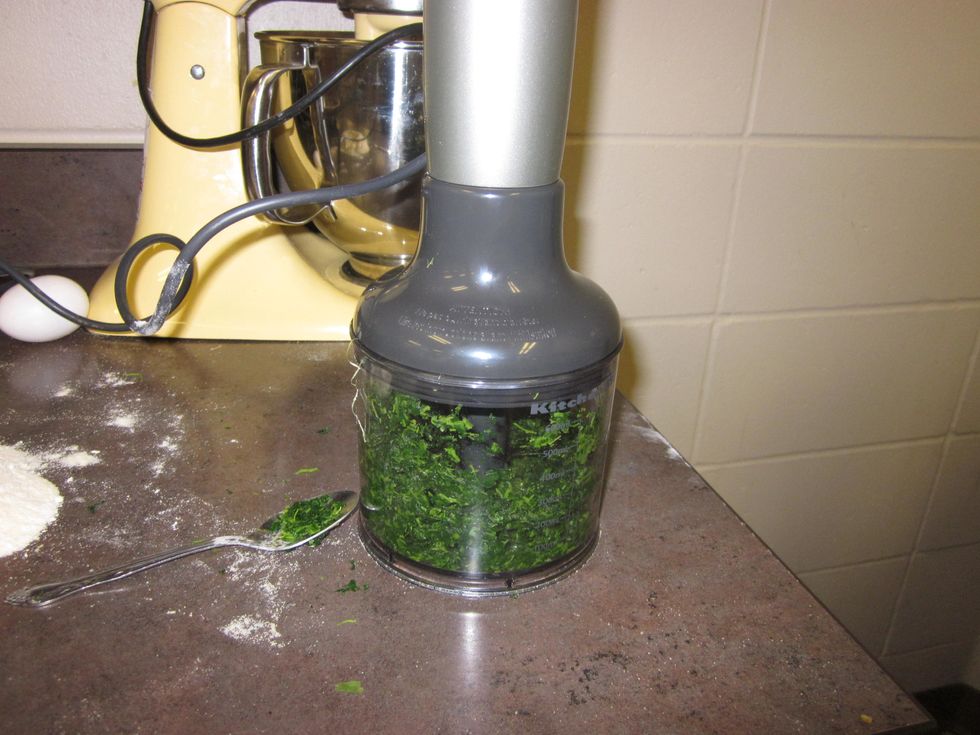 Thaw out the spinach and press out as much liquid as possible. Use the immersion blender food processor attachment to blend into very small pieces, nearly a paste.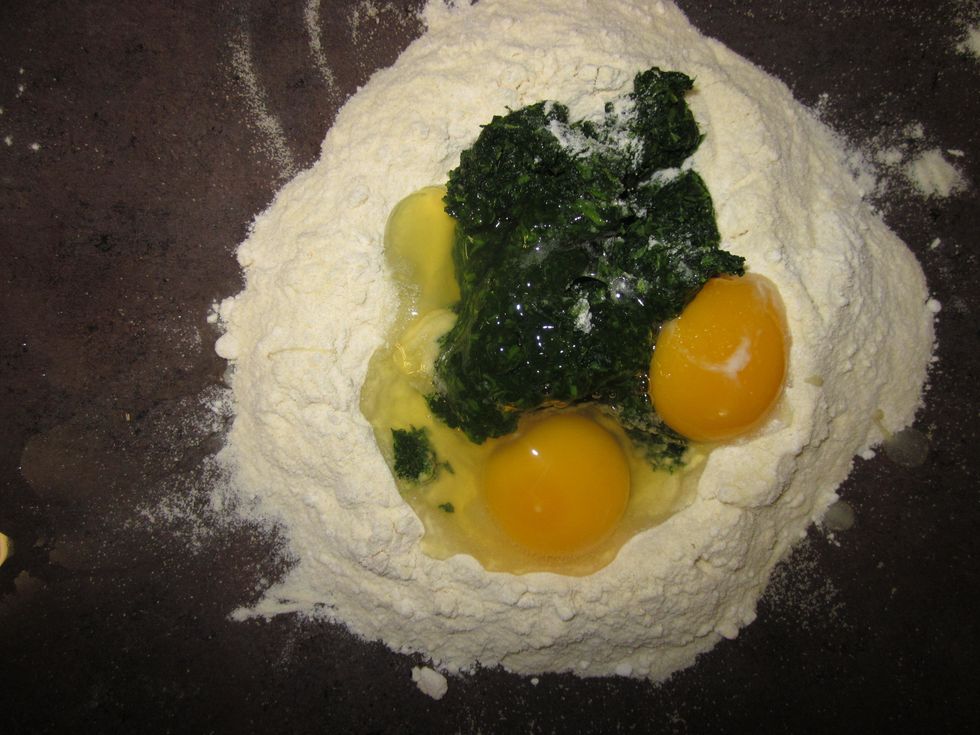 Add the eggs, oil, salt, and spinach to the middle of the well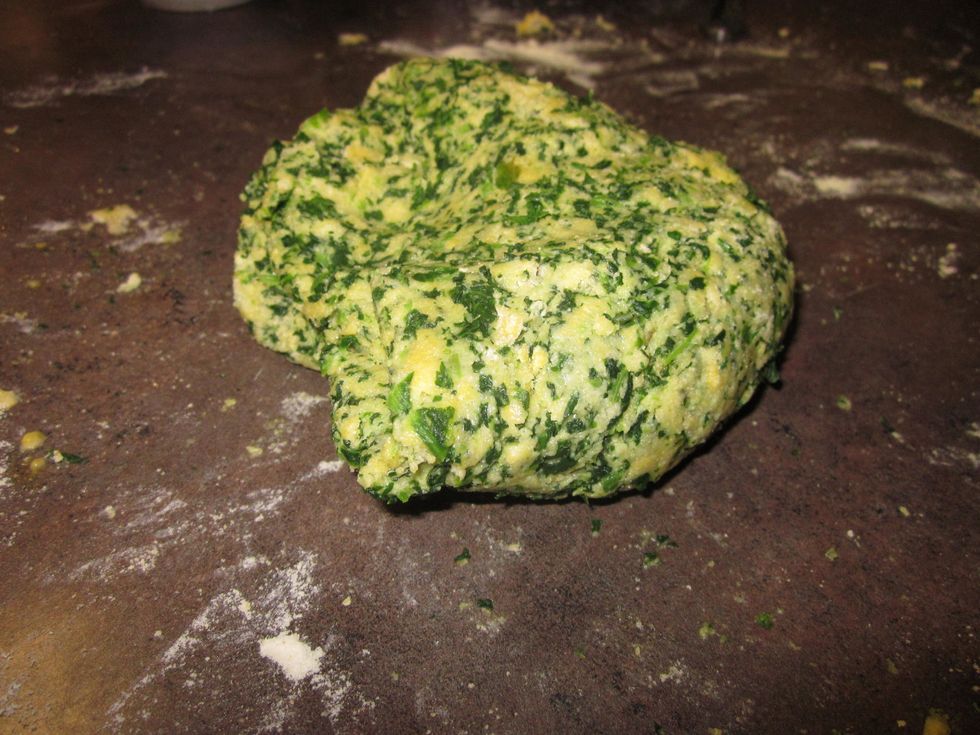 Combine everything into a dough, it will be sticky at first but as you keep kneading it it will become less tacky. Add more flour if necessary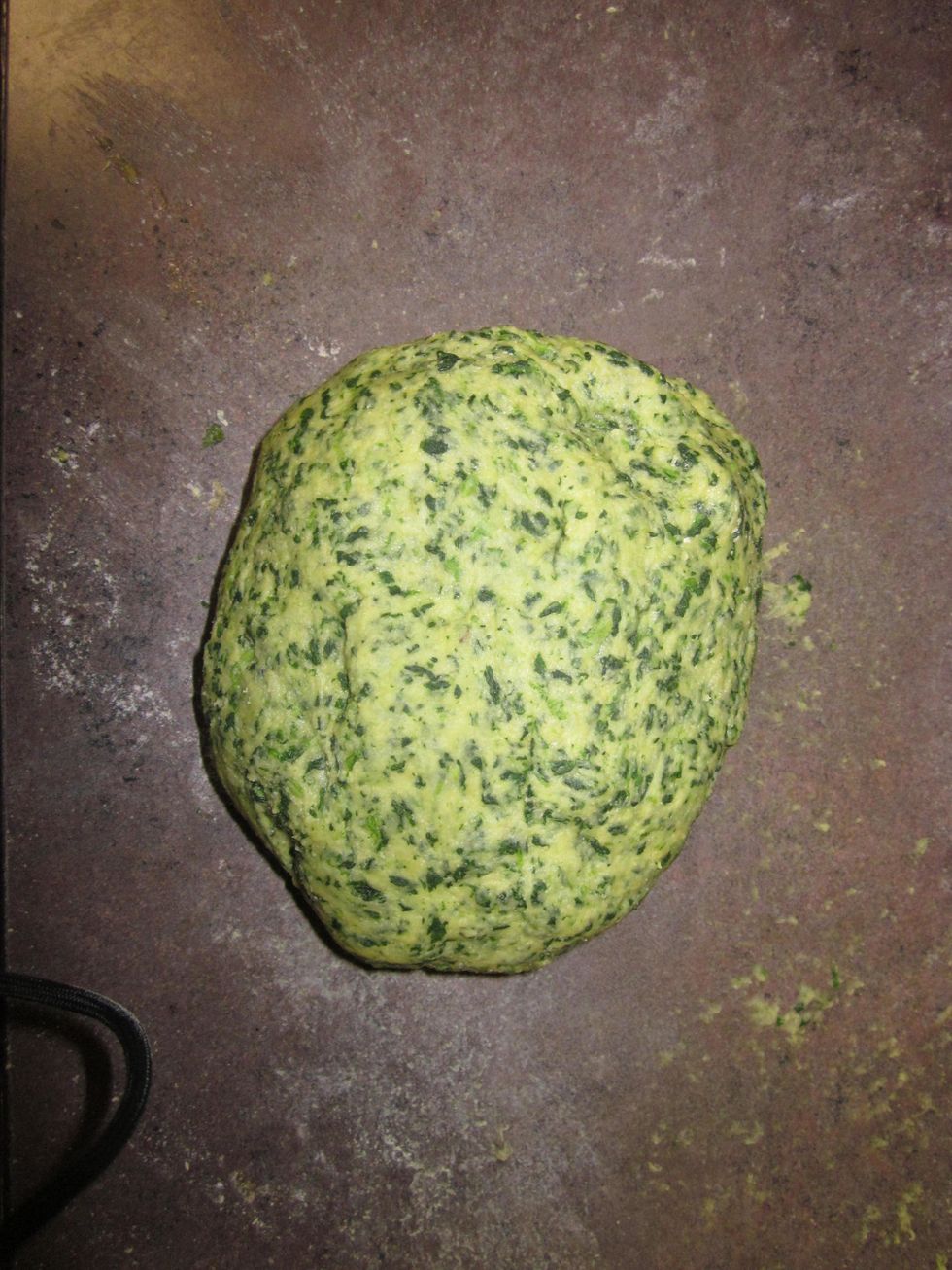 Keep kneading it until it becomes hard and shiny on the outside. This could take anywhere from 5-12 minutes.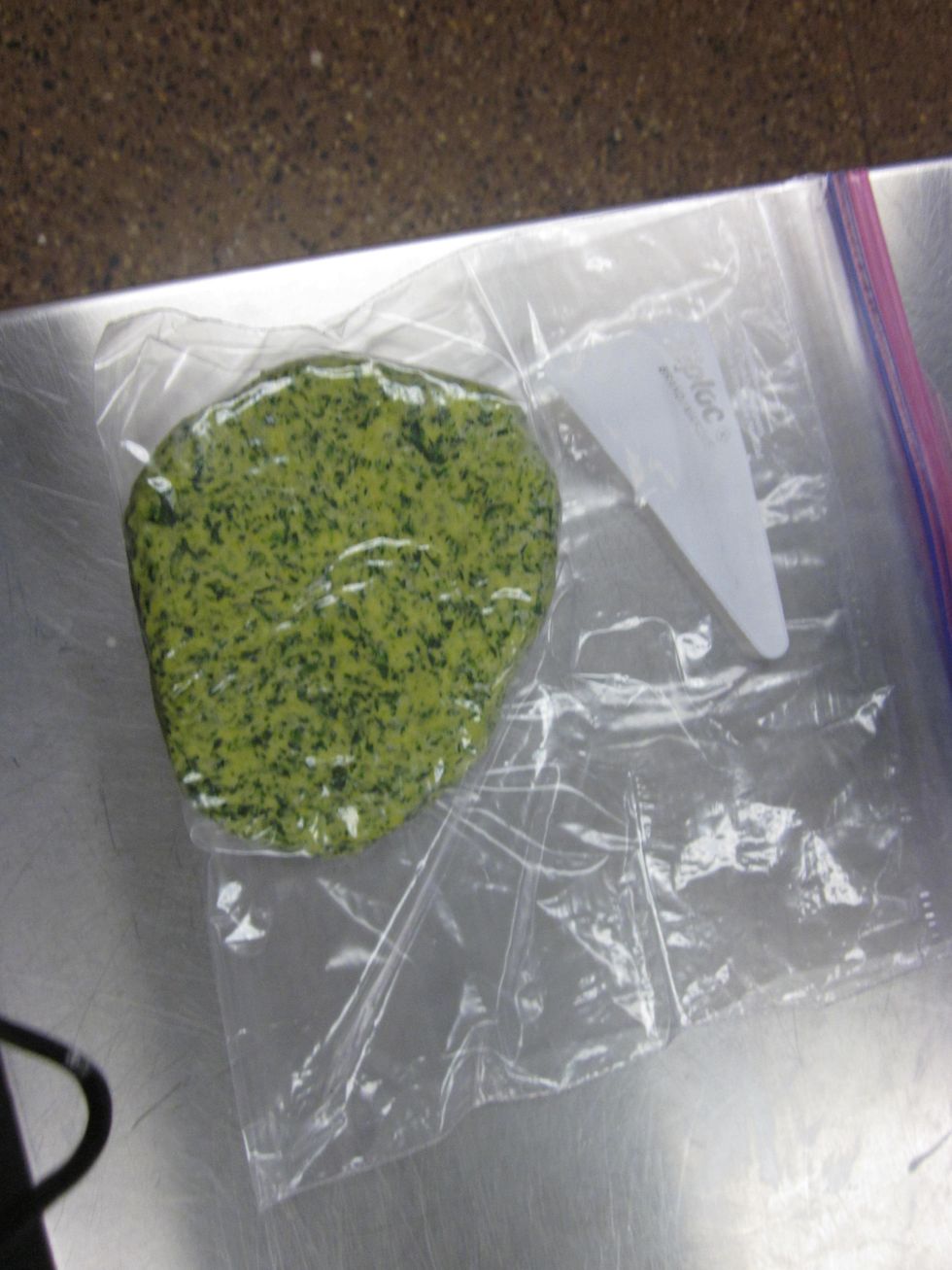 Store in a ziplock bag and let sit in the fridge overnight
The next day, flour the dough once you take it out of the bag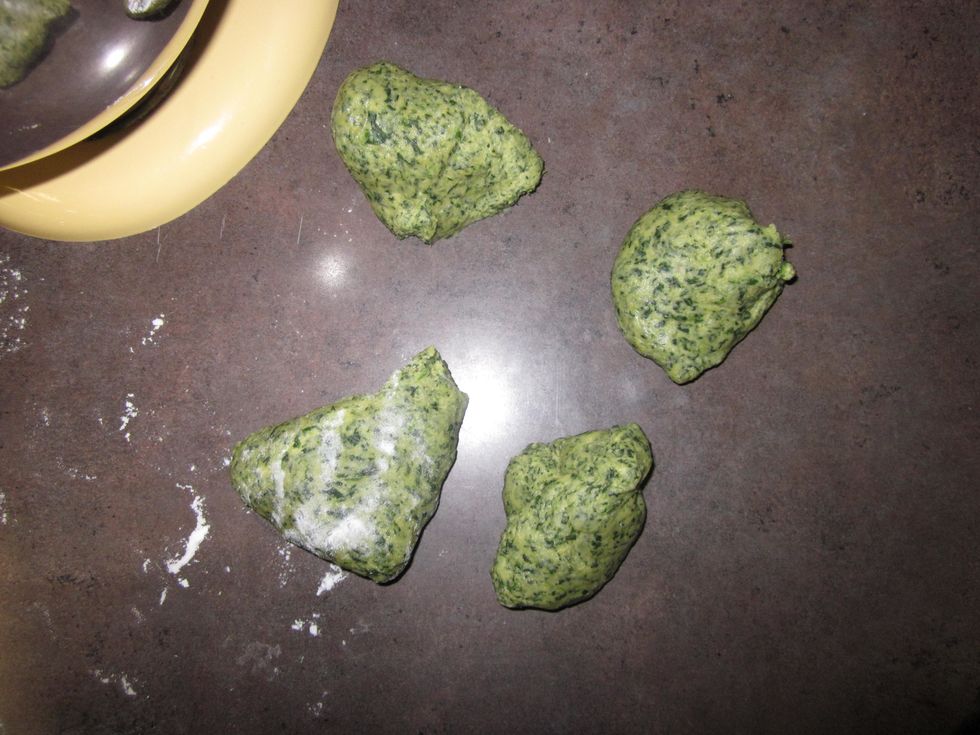 Split the dough into fourths and flour once again. Dough should not be sticky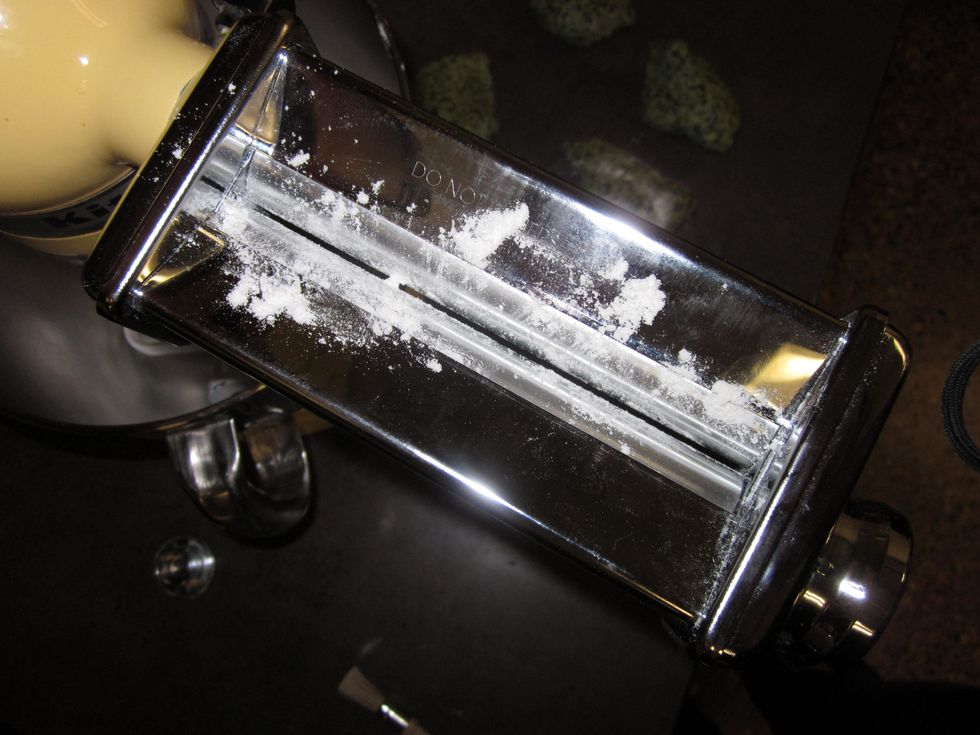 Attach pasta roller to mixer and put on the highest setting. Dust with flour.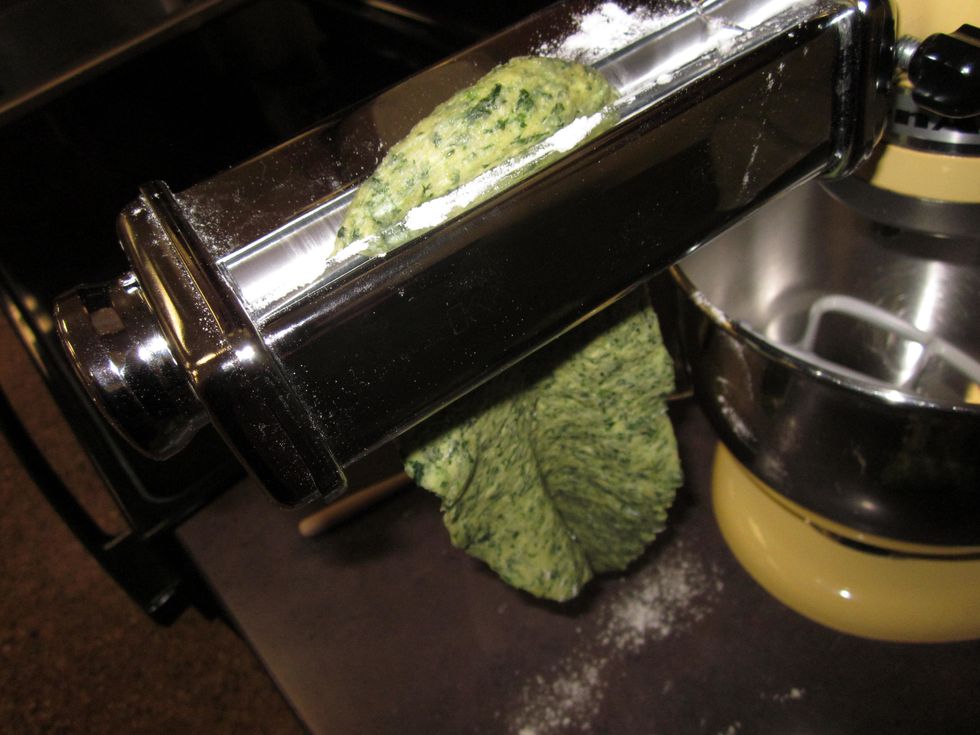 Roll dough blobs through the rollers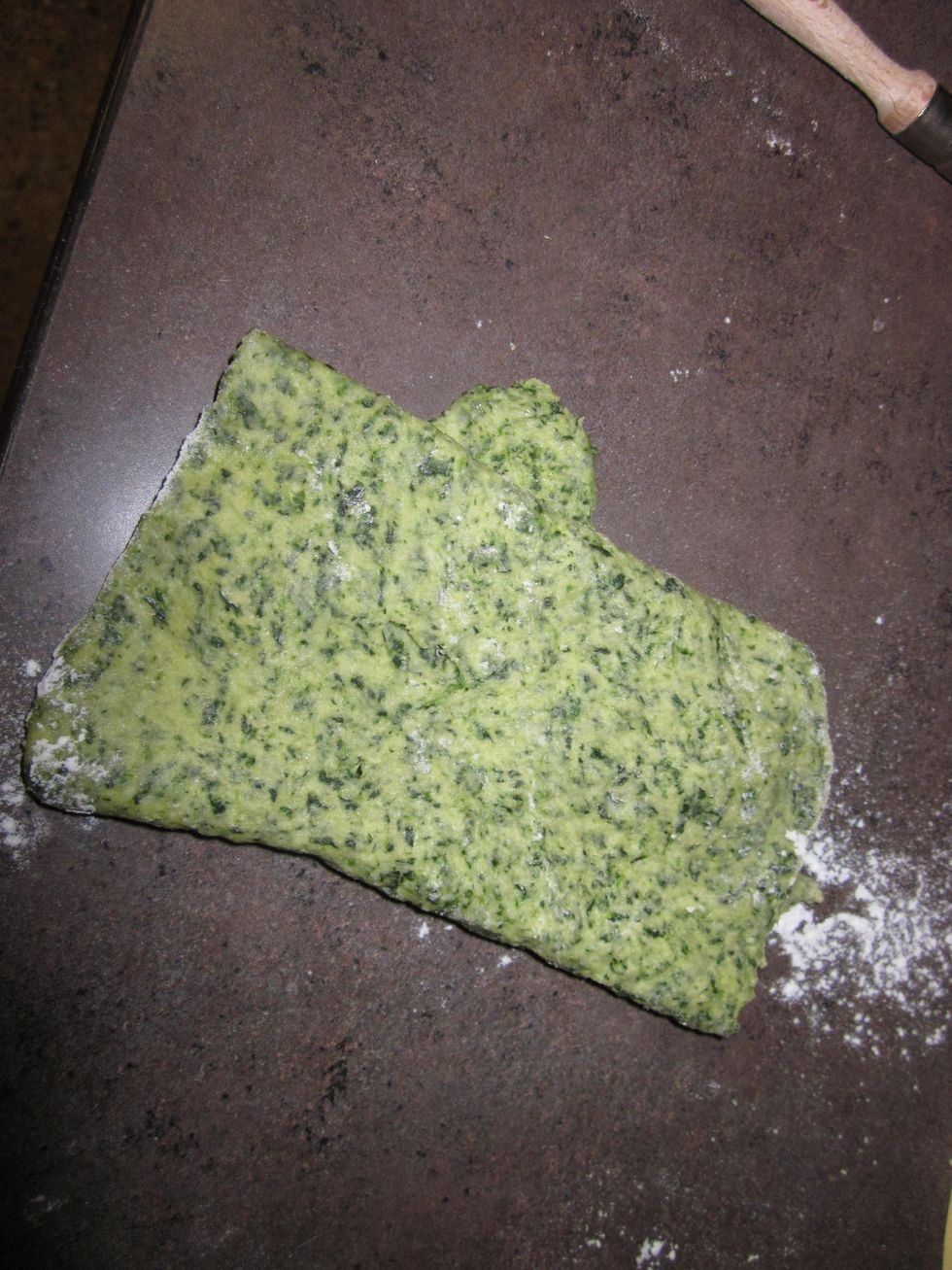 Fold the sheets into thirds and roll on the widest setting once again.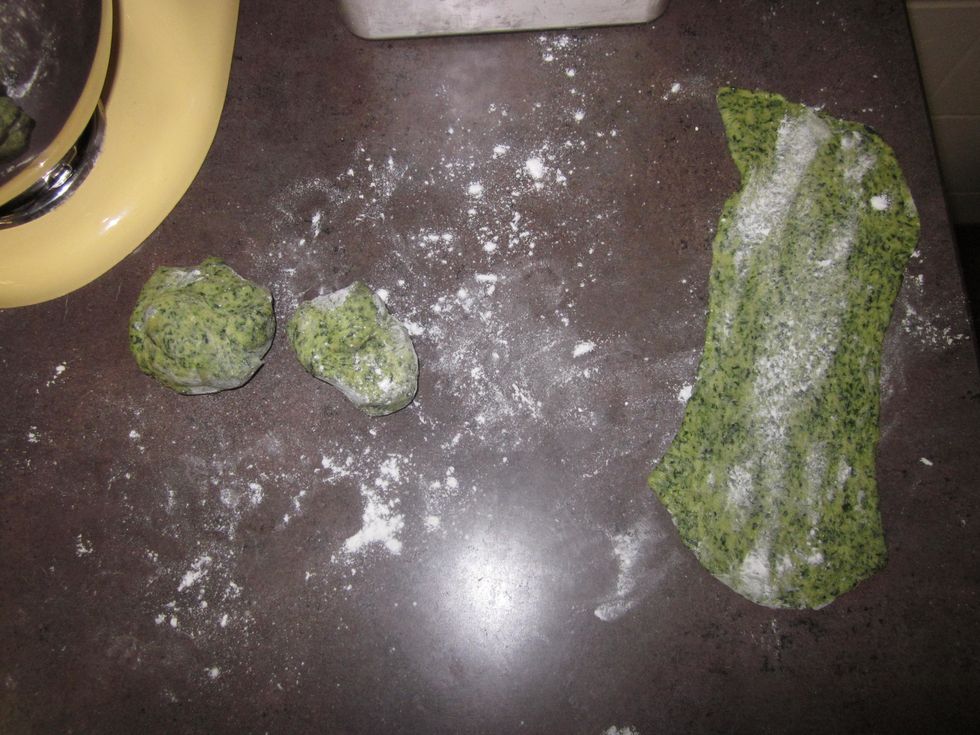 Do this to all the blobs.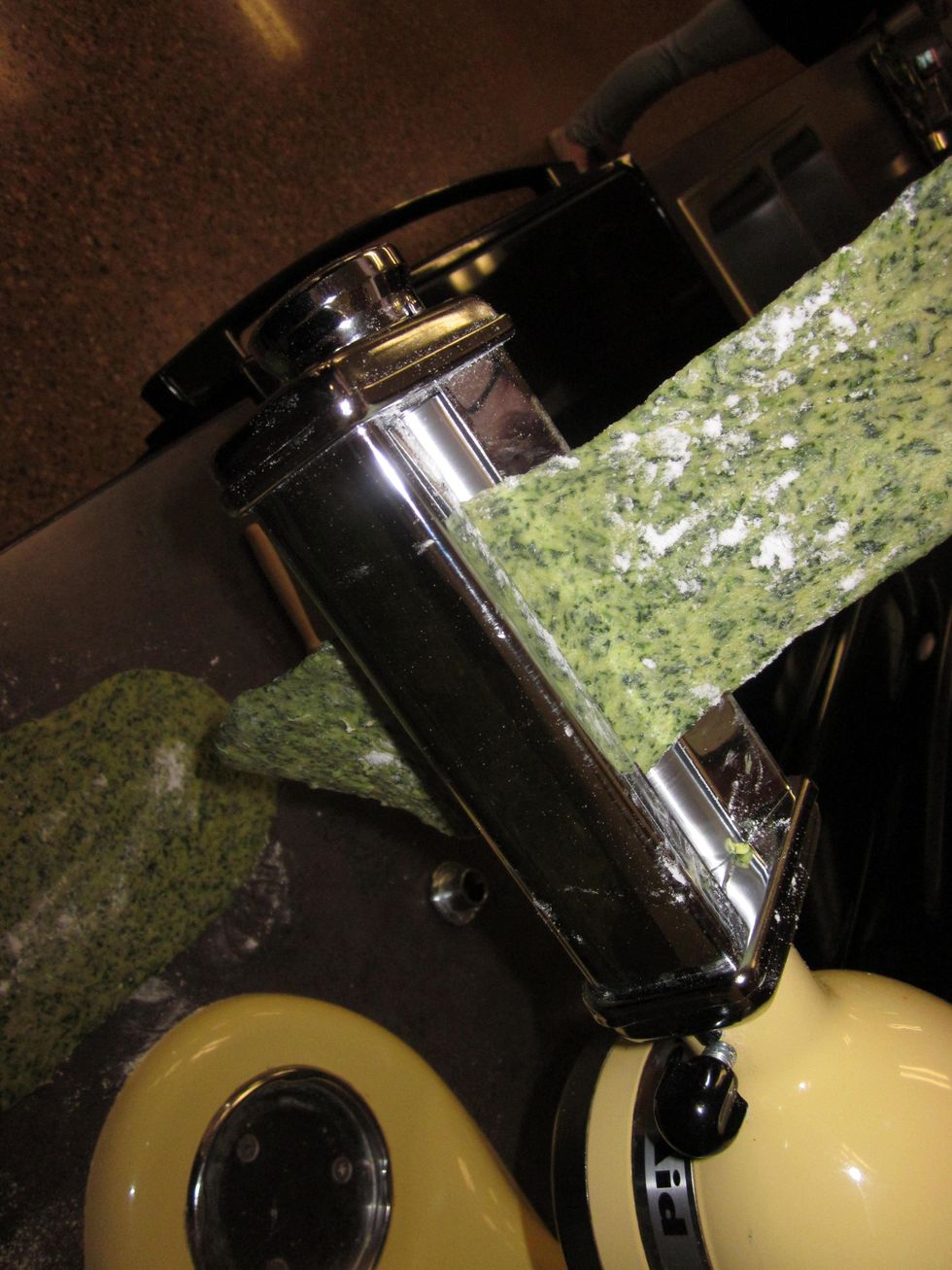 Continue working your way down the settings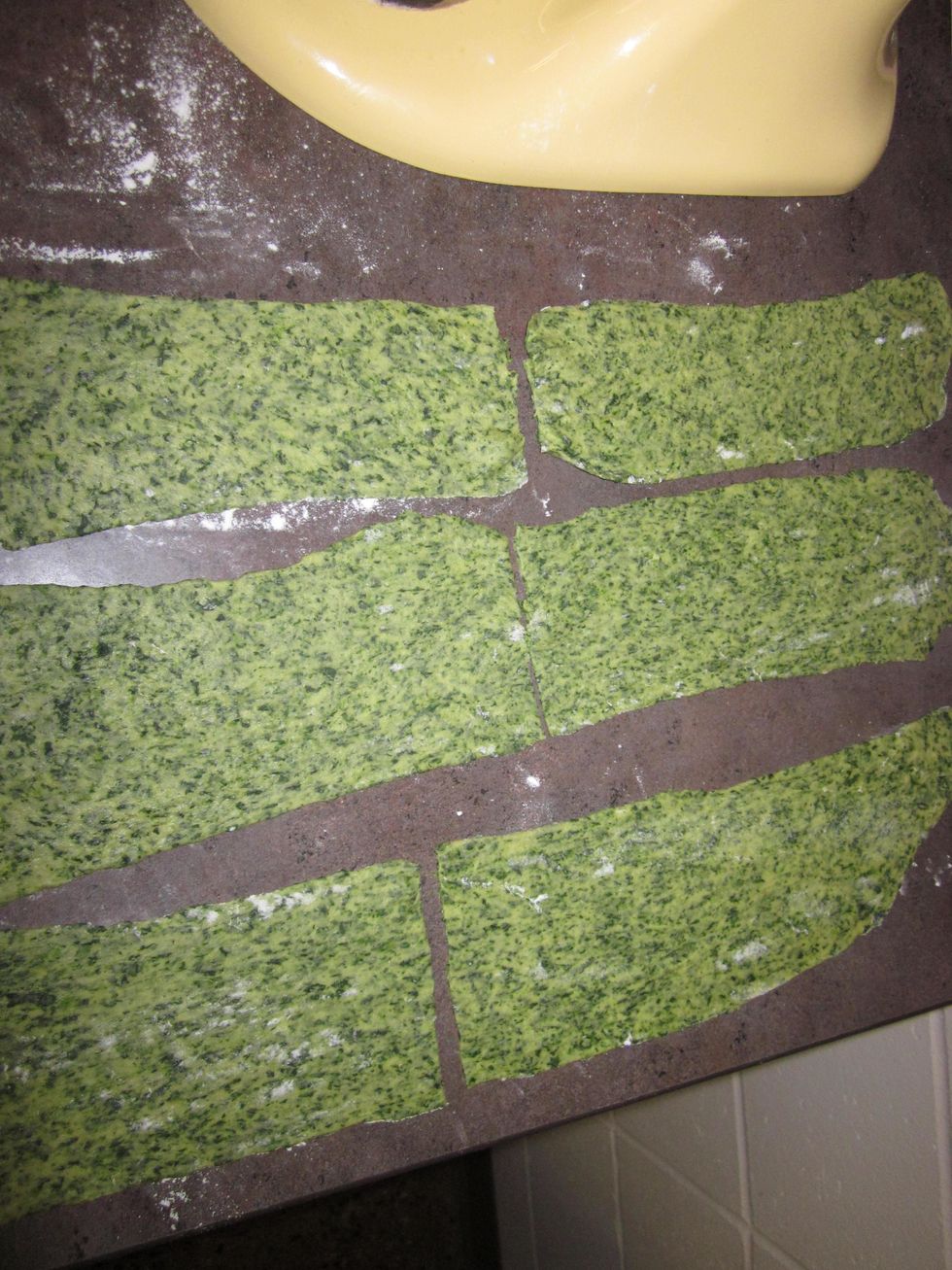 You may have to cut the sheets in halves or something smaller to work with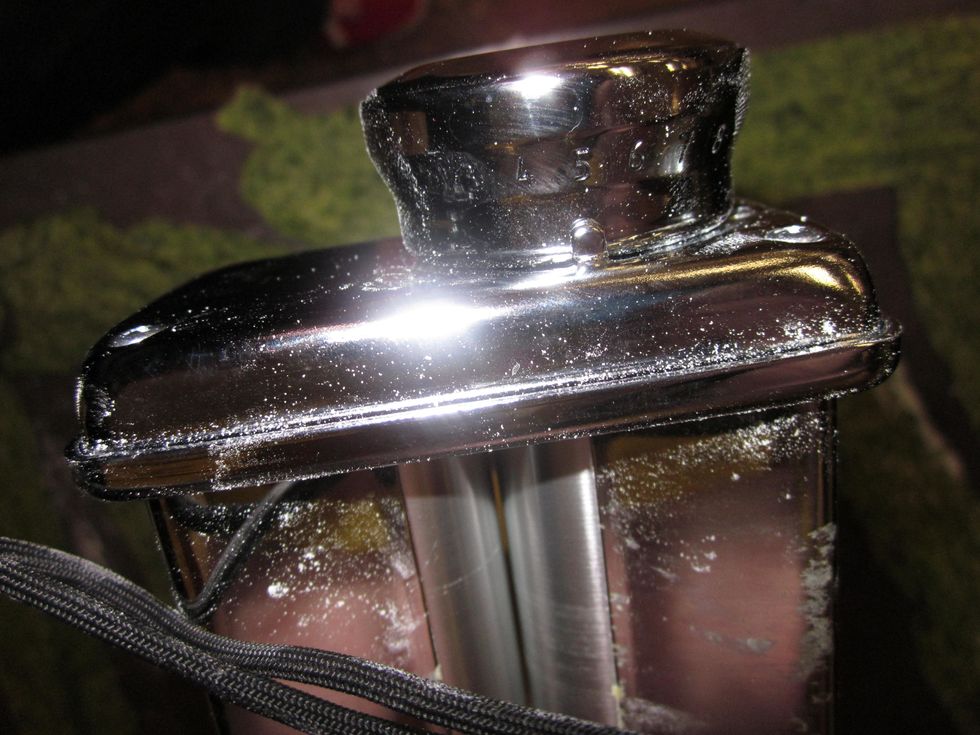 Work through the settings until you get down to a 5. Any more than that is too thin.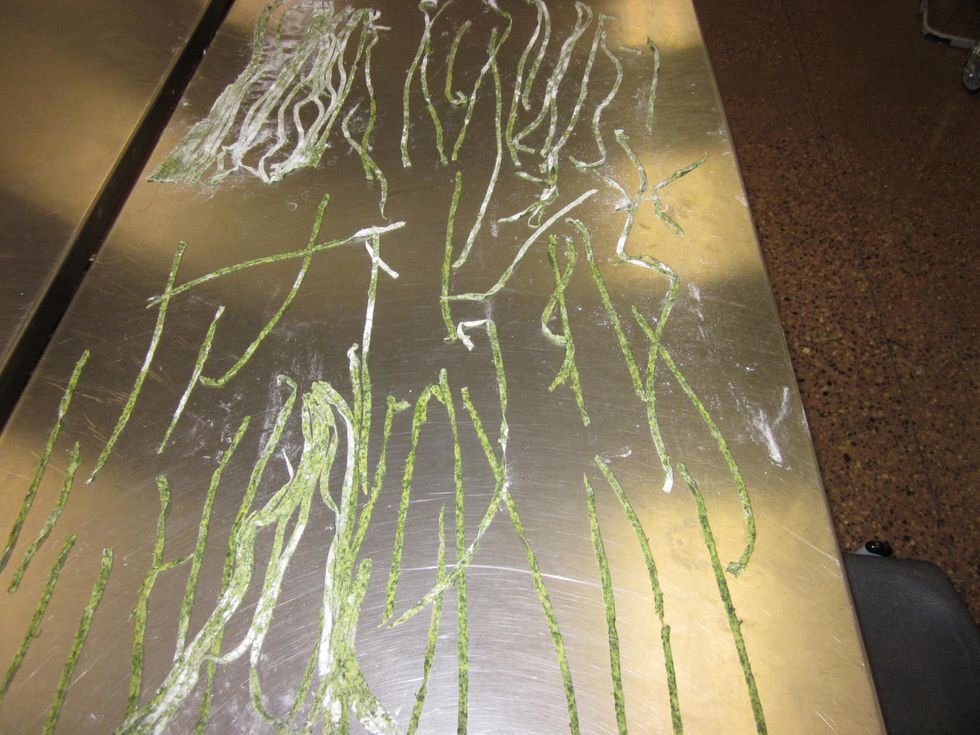 Attach the pasta cutter attachment and run each sheet through. Take the pasta and separate the noodles as shown to let them dry out for 10min. Split recipe in half and store in black containers.
The creator of this guide has not included ingredients