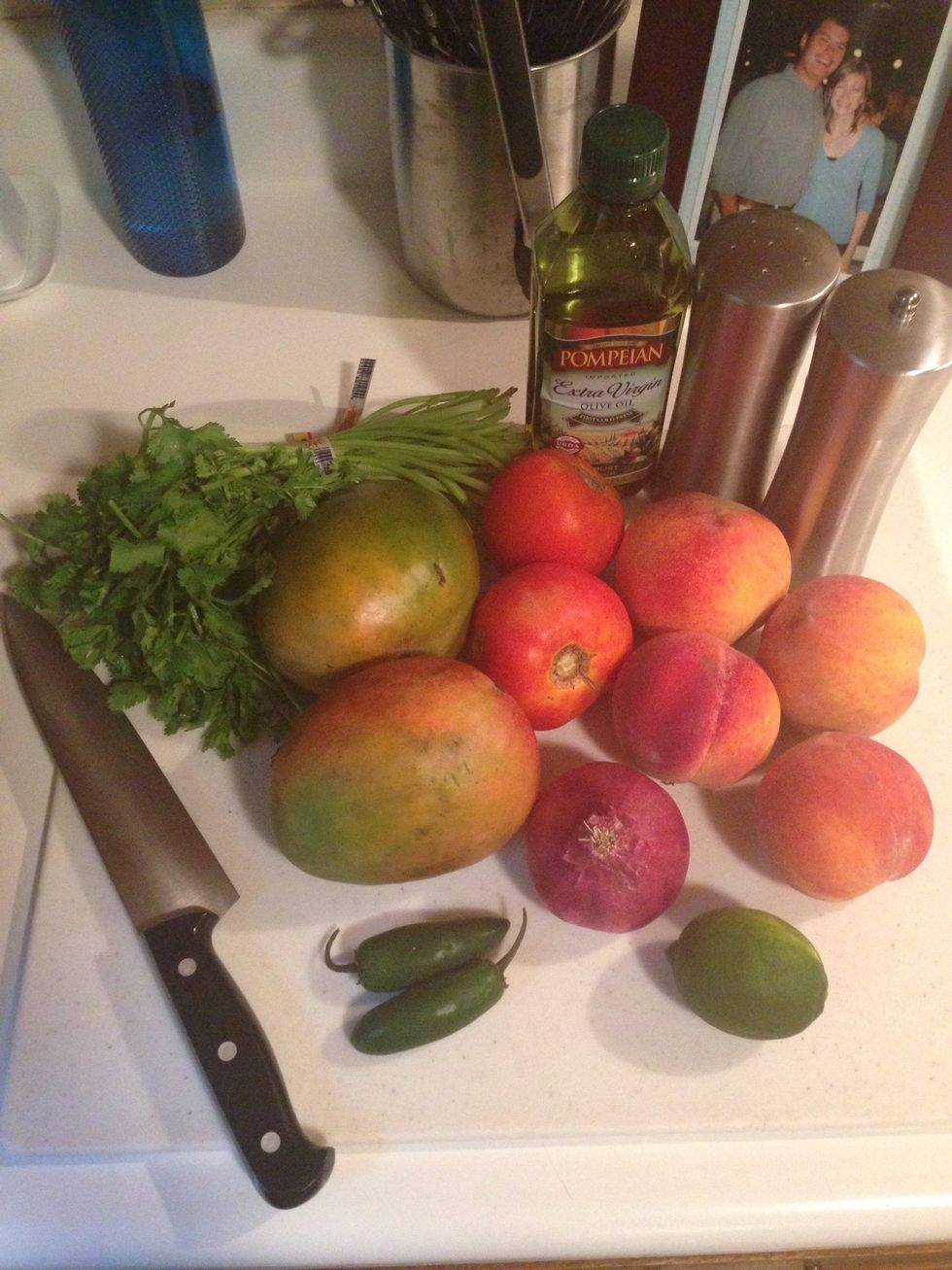 I mean seriously, how could this not be delicious with ingredients like these? Not pictured here is the sweet yellow pepper I added at the last minute.
Here is a quick "guide inside a guide:" How to slice a mango.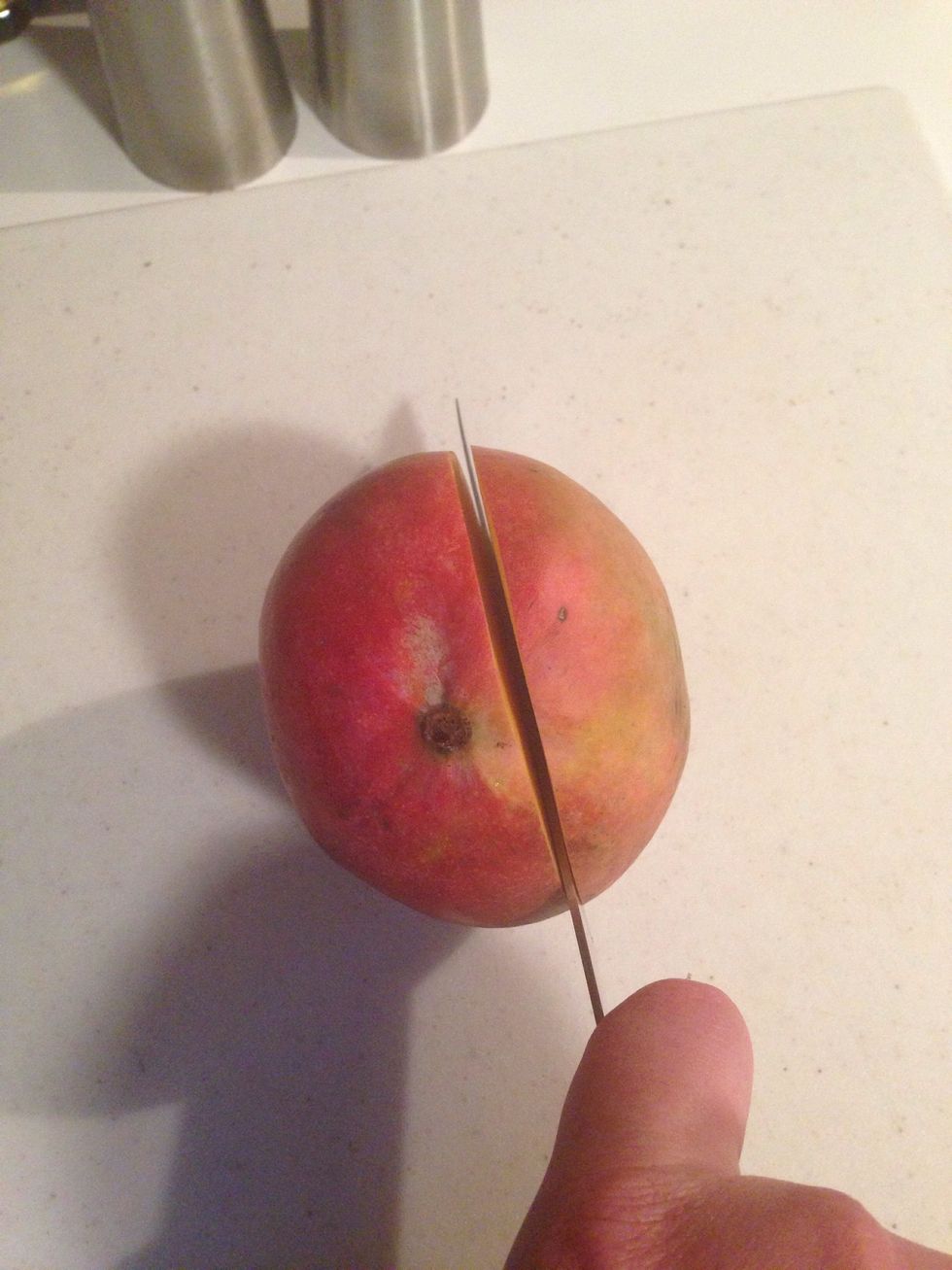 Mangoes have a wide, flat seed that runs down the middle of the fruit. Hold your mango on its end and slice a little off-center. If your knife hits the seed, angle around it.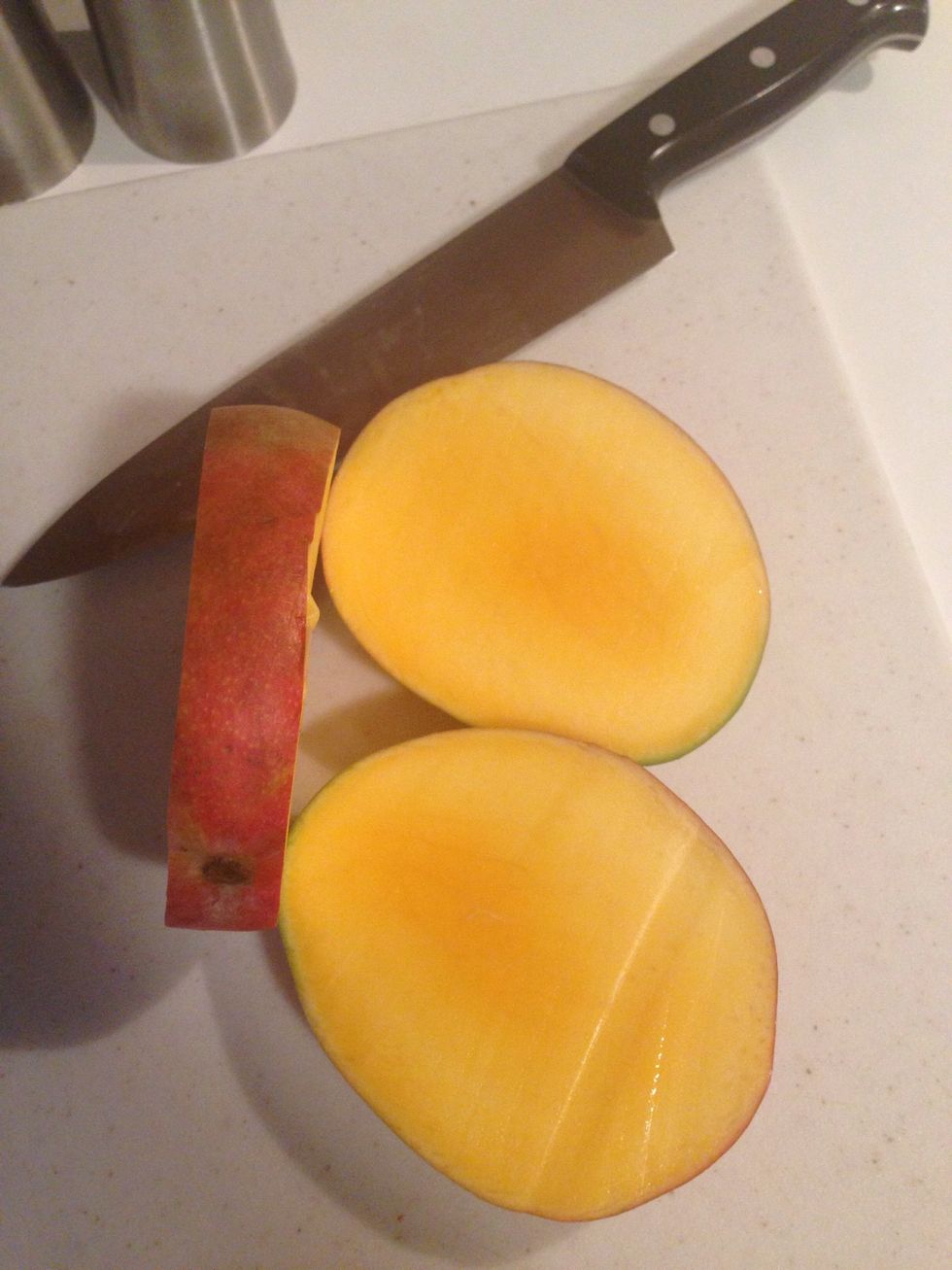 Throw away the center section, the seed is very fibrous and doesn't have a pleasant taste.
Cut a grid pattern into the meat of the fruit all the way down to the skin. Be careful though not to cut yourself.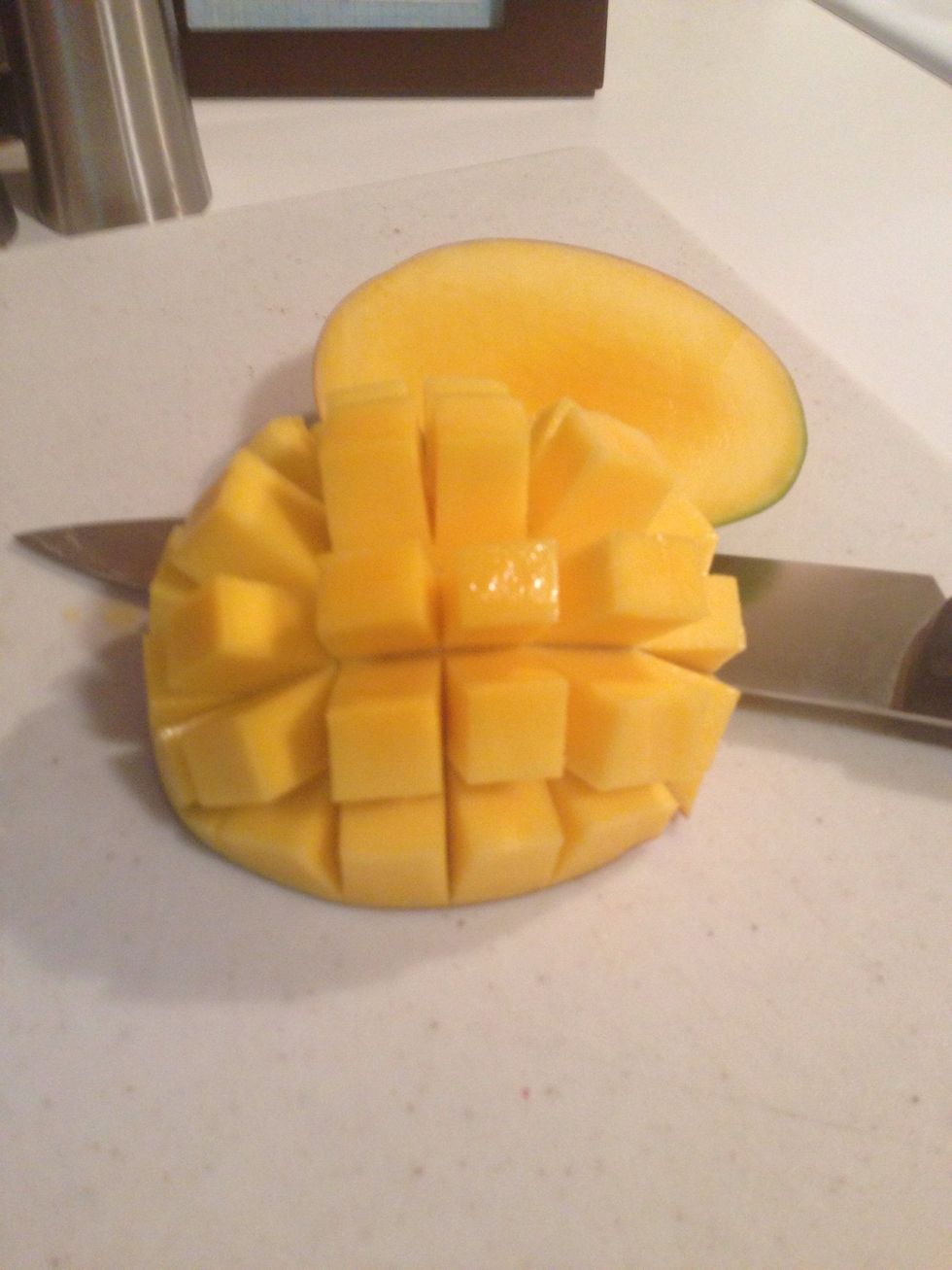 Flip the meat inside out and there you have it.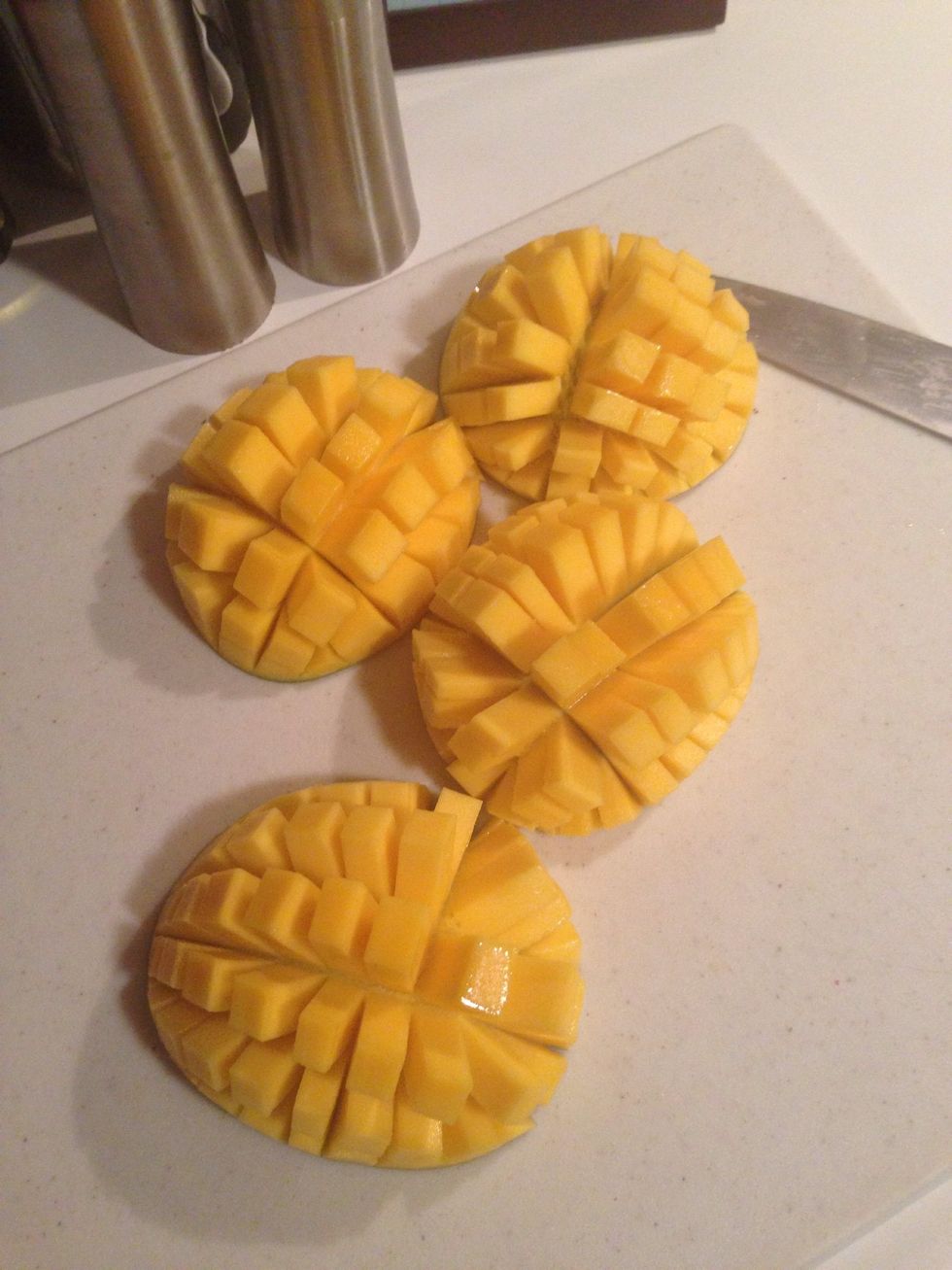 Here area two mangoes sliced and ready to go. Now just use your hands to pull the meat off the skin. I cut mine into smaller chunks afterwards.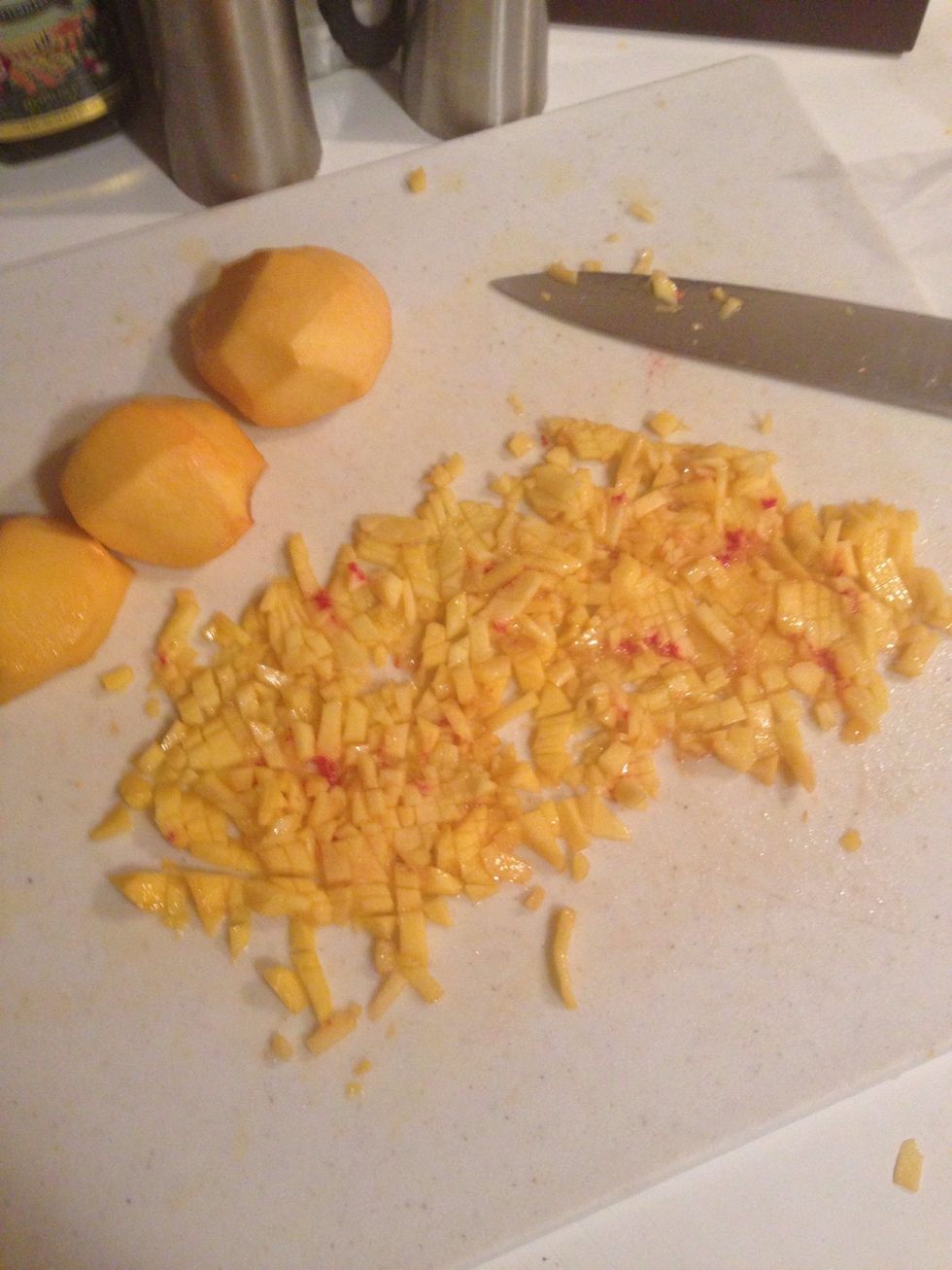 Peel and dice the peaches.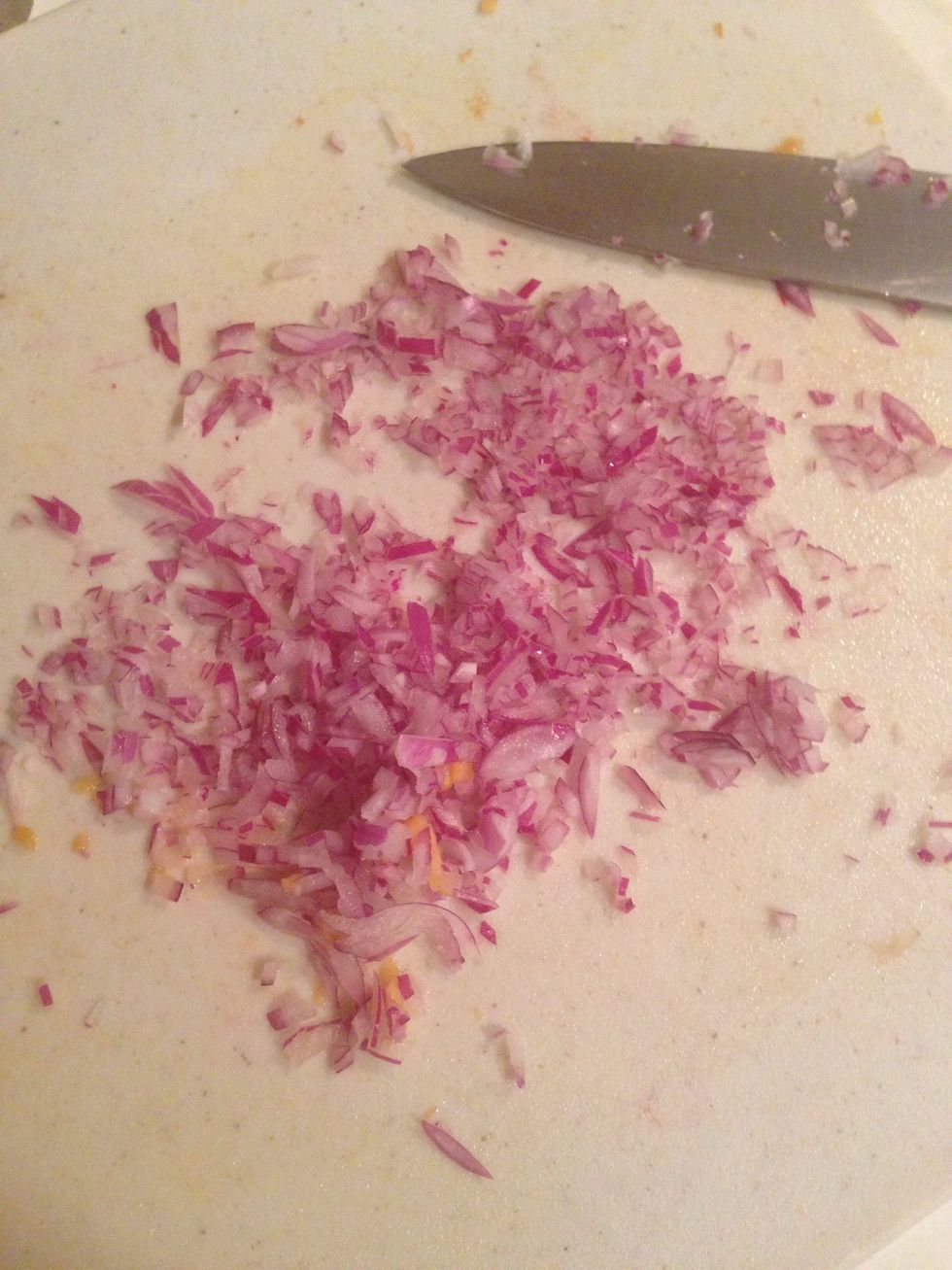 Finely dice your red onion.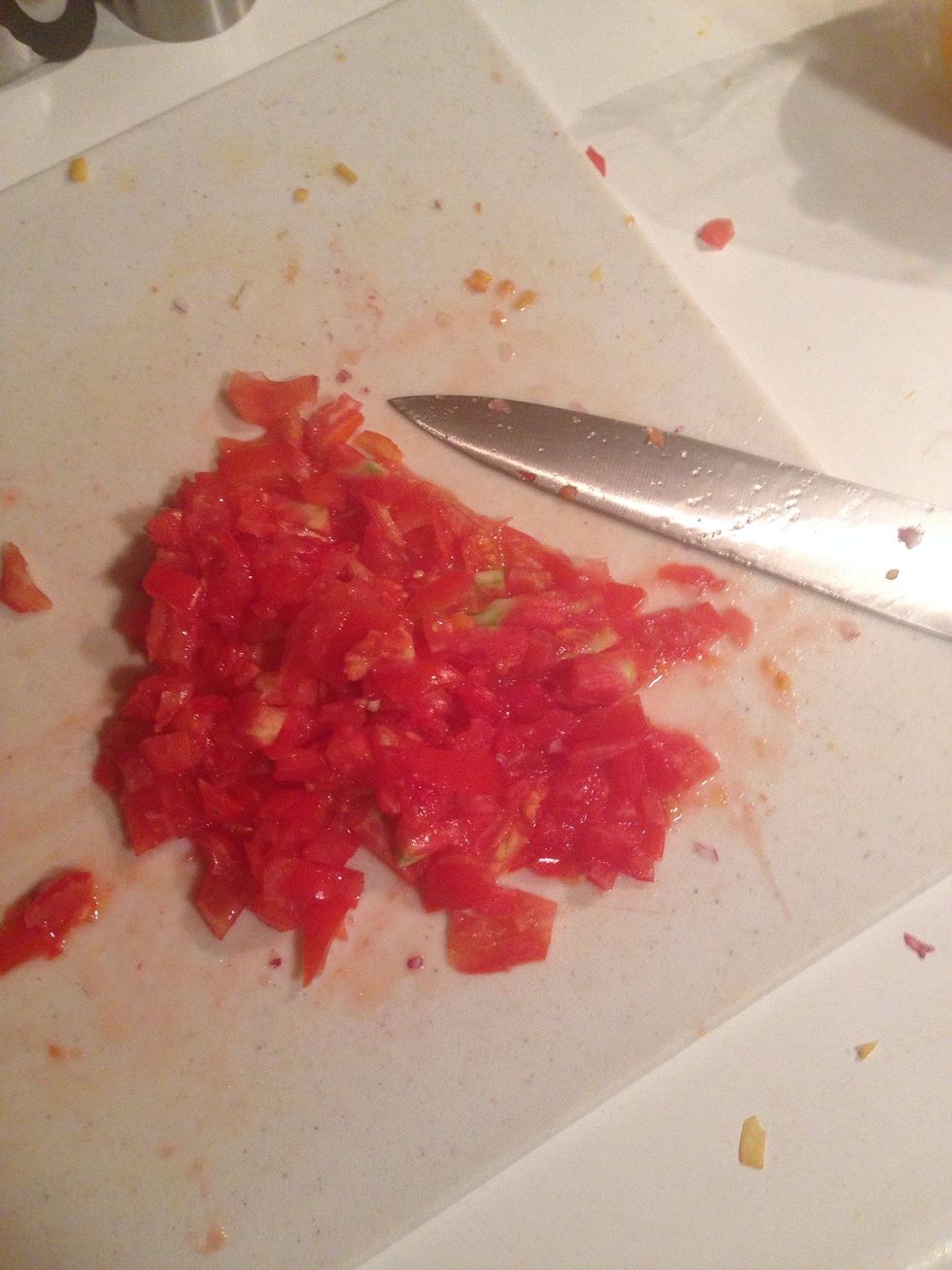 Chop the tomatoes. I also squeeze out the juice beforehand so as not to add too much liquid to the salsa.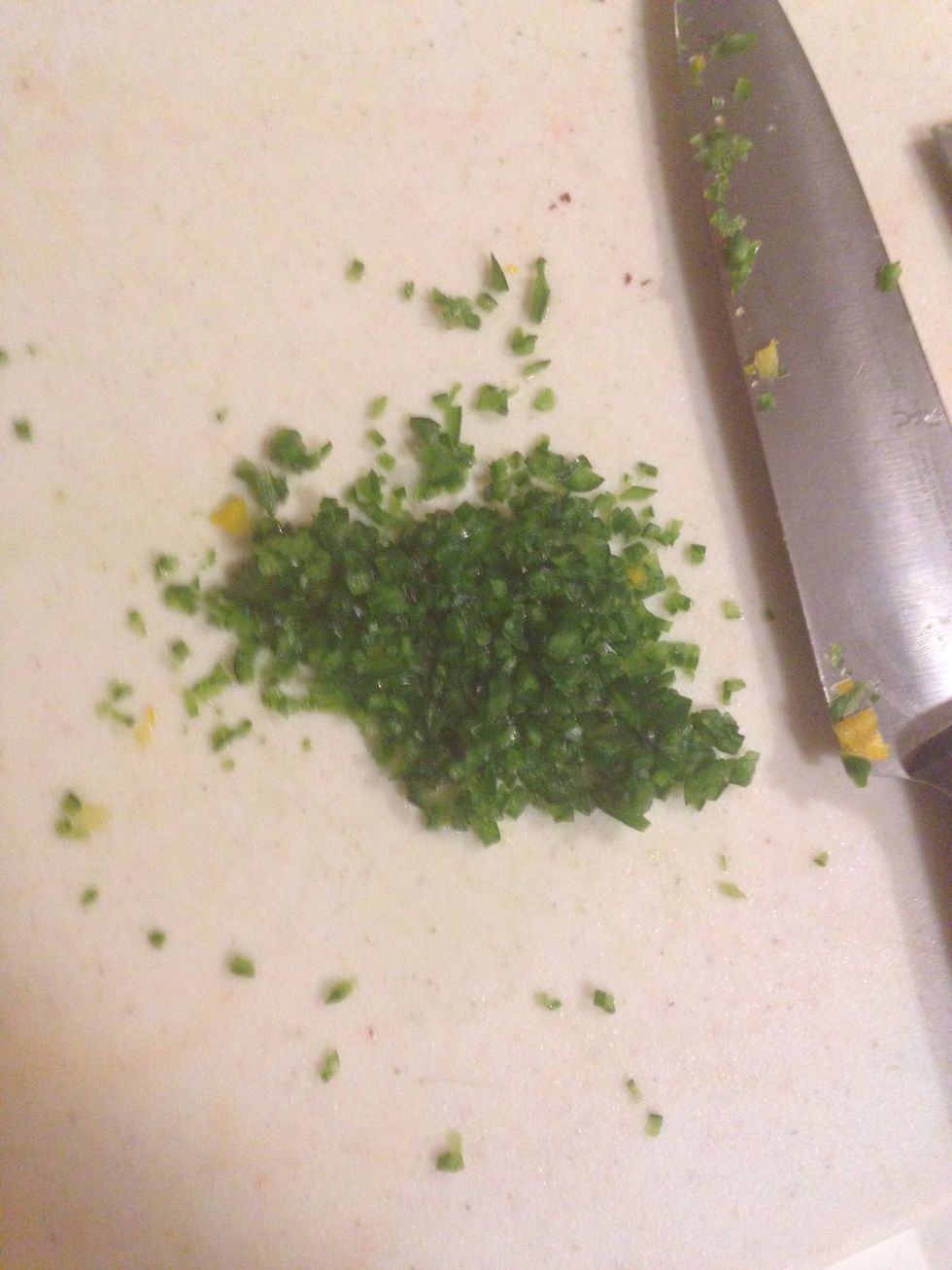 Finely dice the jalapeños.
Chop your cilantro.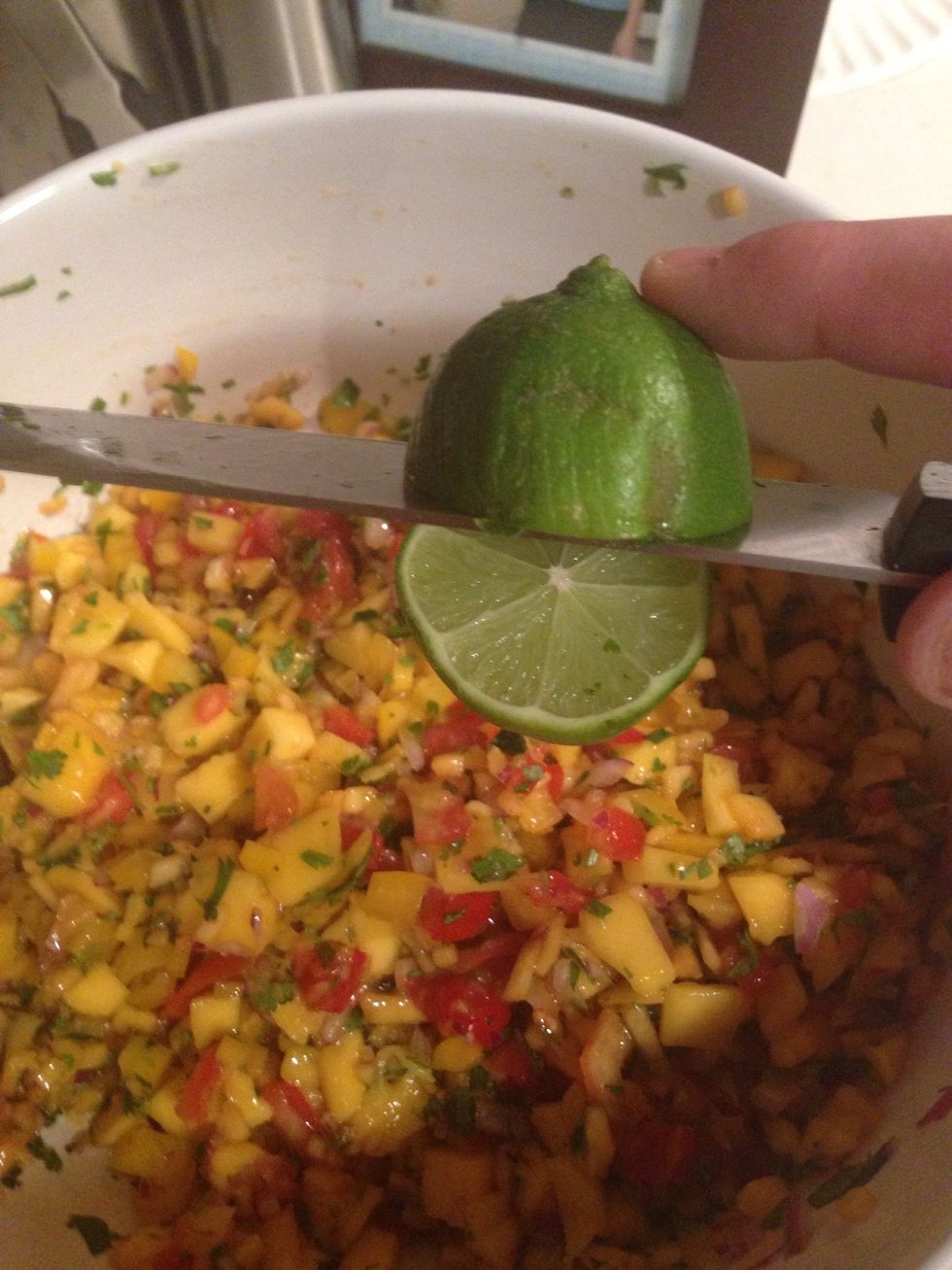 Mix it all up in a bowl, add the juice of one lime.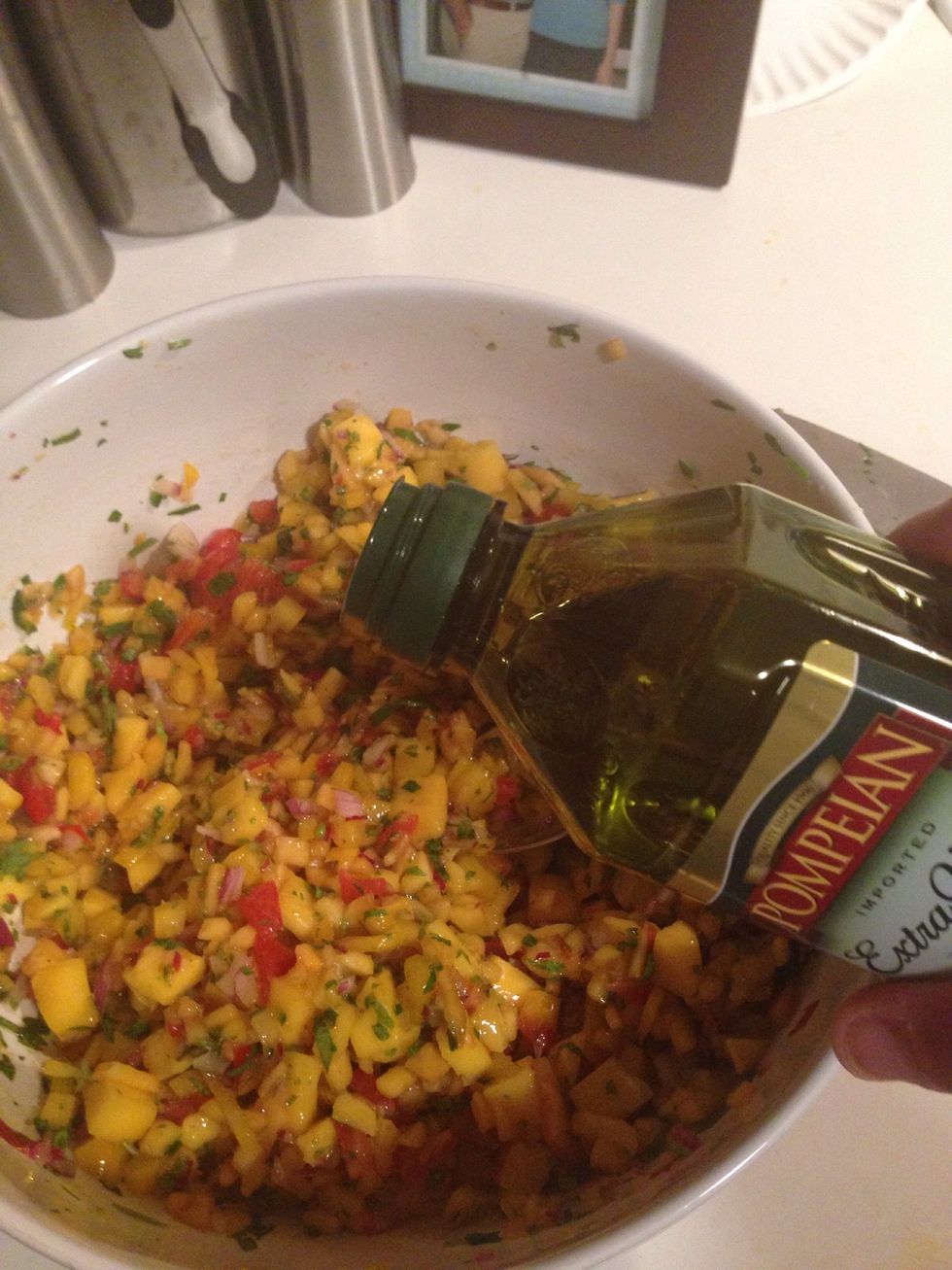 Add a tablespoon of oil and stir again. Add salt and pepper to taste.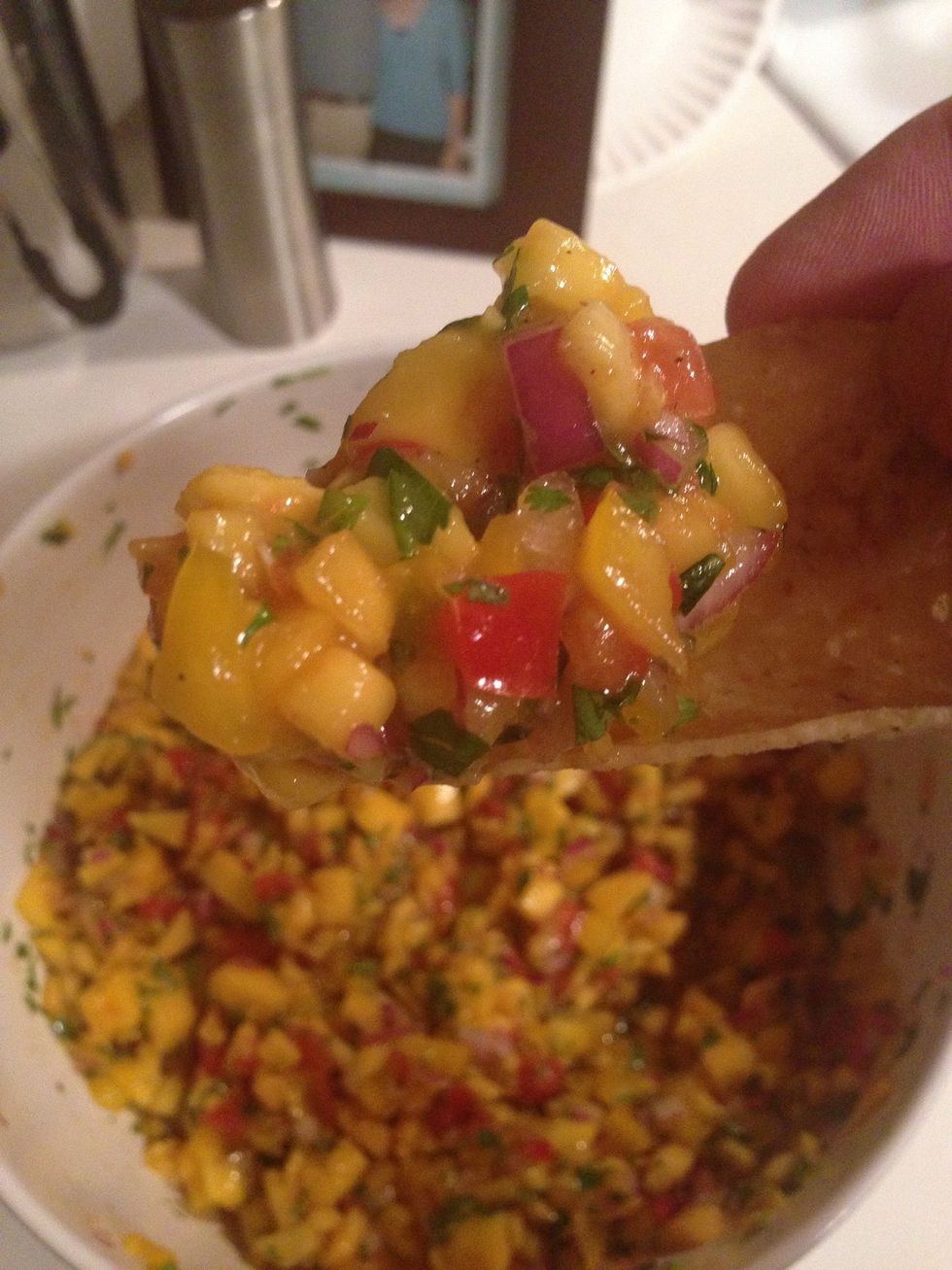 And now the most important step: Grab some chips and enjoy!
This is really a super easy recipe. I hope you like it! Check out my other guides while you're here and let me know if you have an idea for a new guide.
4.0 Peaches
2.0 Mangoes
2.0 Tomatoes
2.0 Jalapeño Peppers
1.0 Sweet Bell Pepper
1.0 Red Onion
1.0 Lime (juice)
1/2c Chopped Fresh Cilantro
1.0tsp Olive oil
Salt & Pepper to taste
Ben Niemann
IT professional living in the Raleigh/Durham area. I love to cook, I love DIY, and I love to entertain. I hope you enjoy my guides!
Wake Forest, North Carolina