We stopped in at a local orchard here in Maryland and the first peach crop of the season was ready! I bought some and here's the recipe I made...
13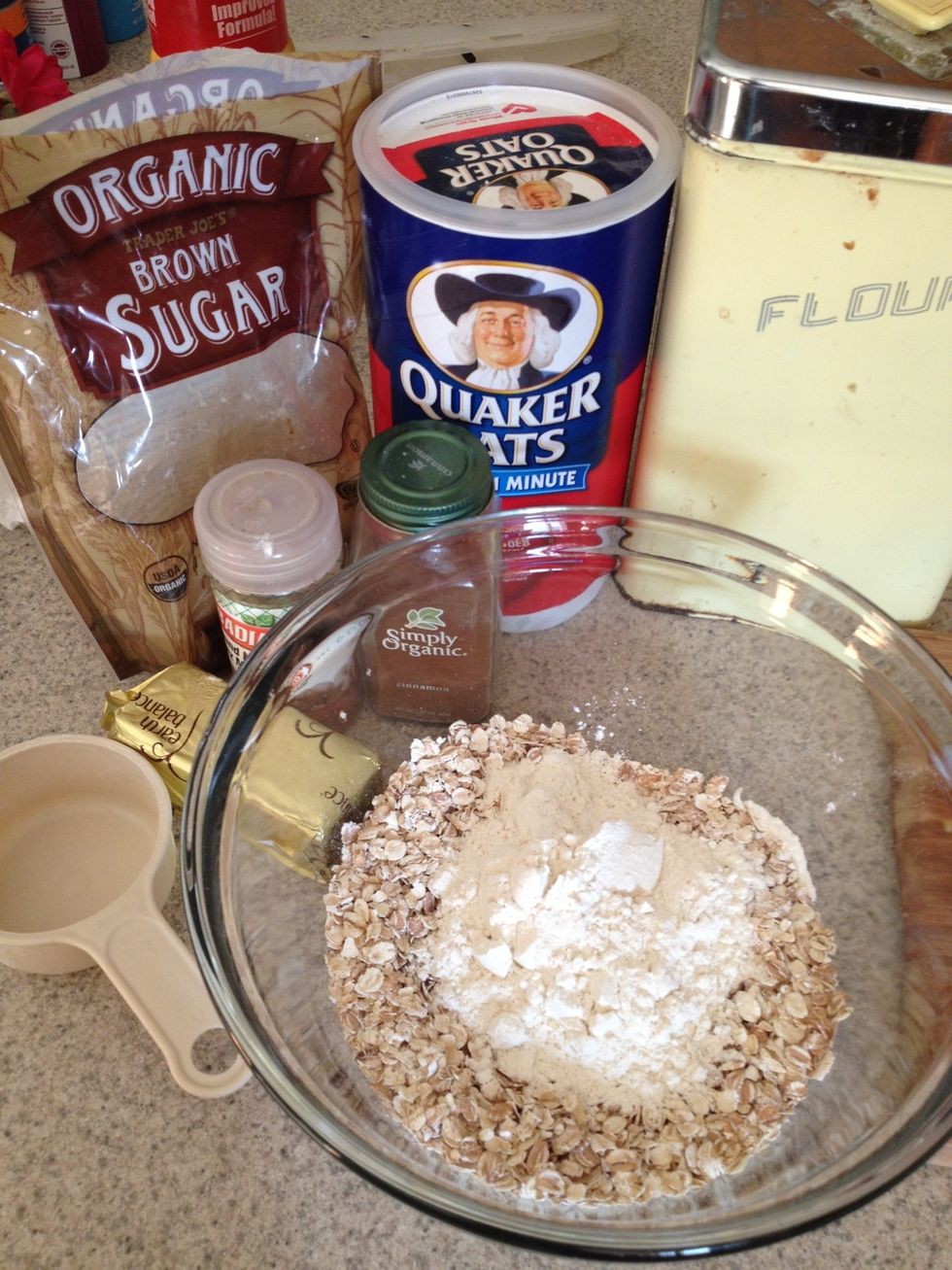 Make the rolled oat topping (mix together everything except the melted margarine) and set it aside.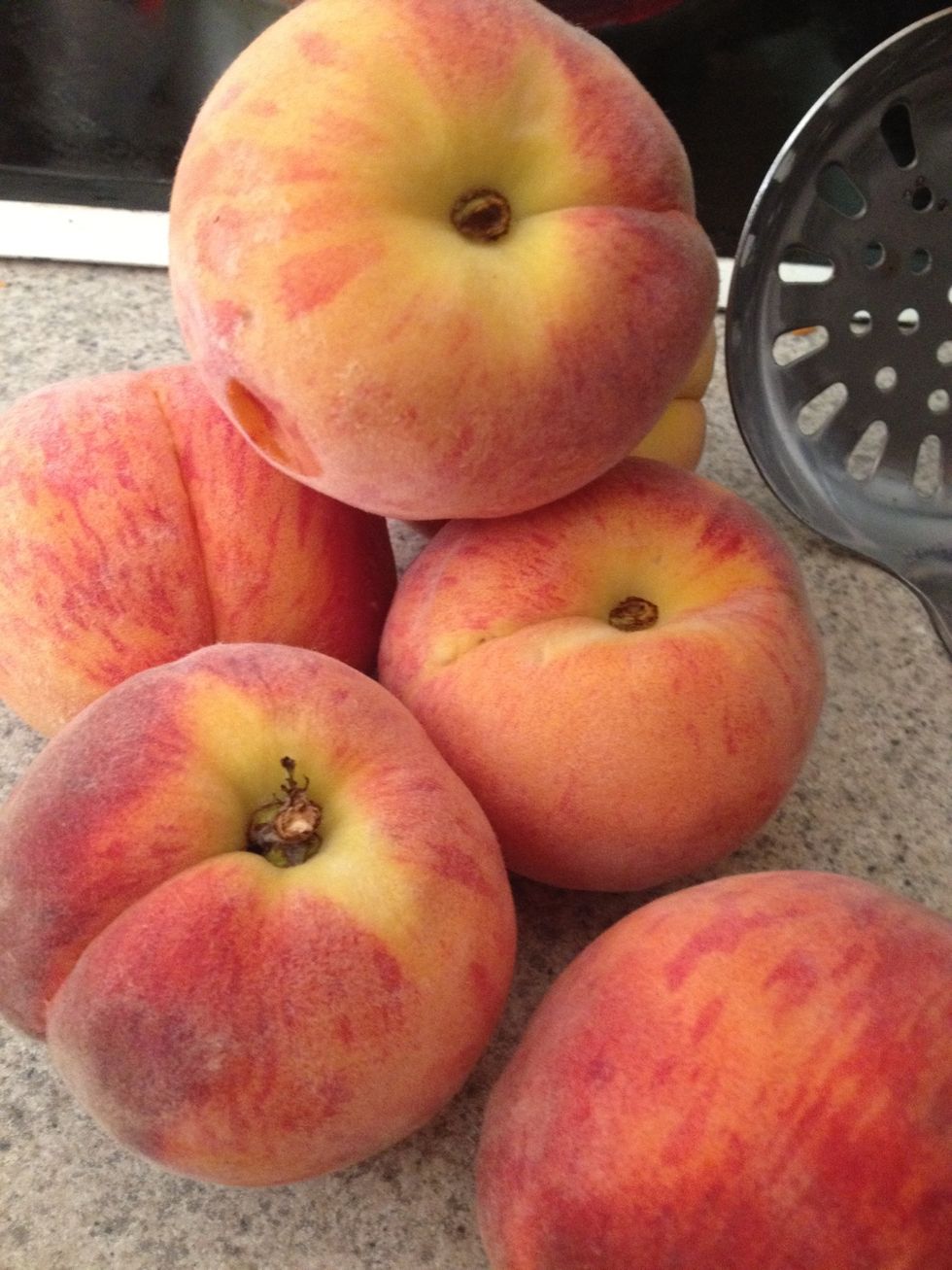 Get 7 big fresh ripe peaches. The first thing you'll need to do is peel them.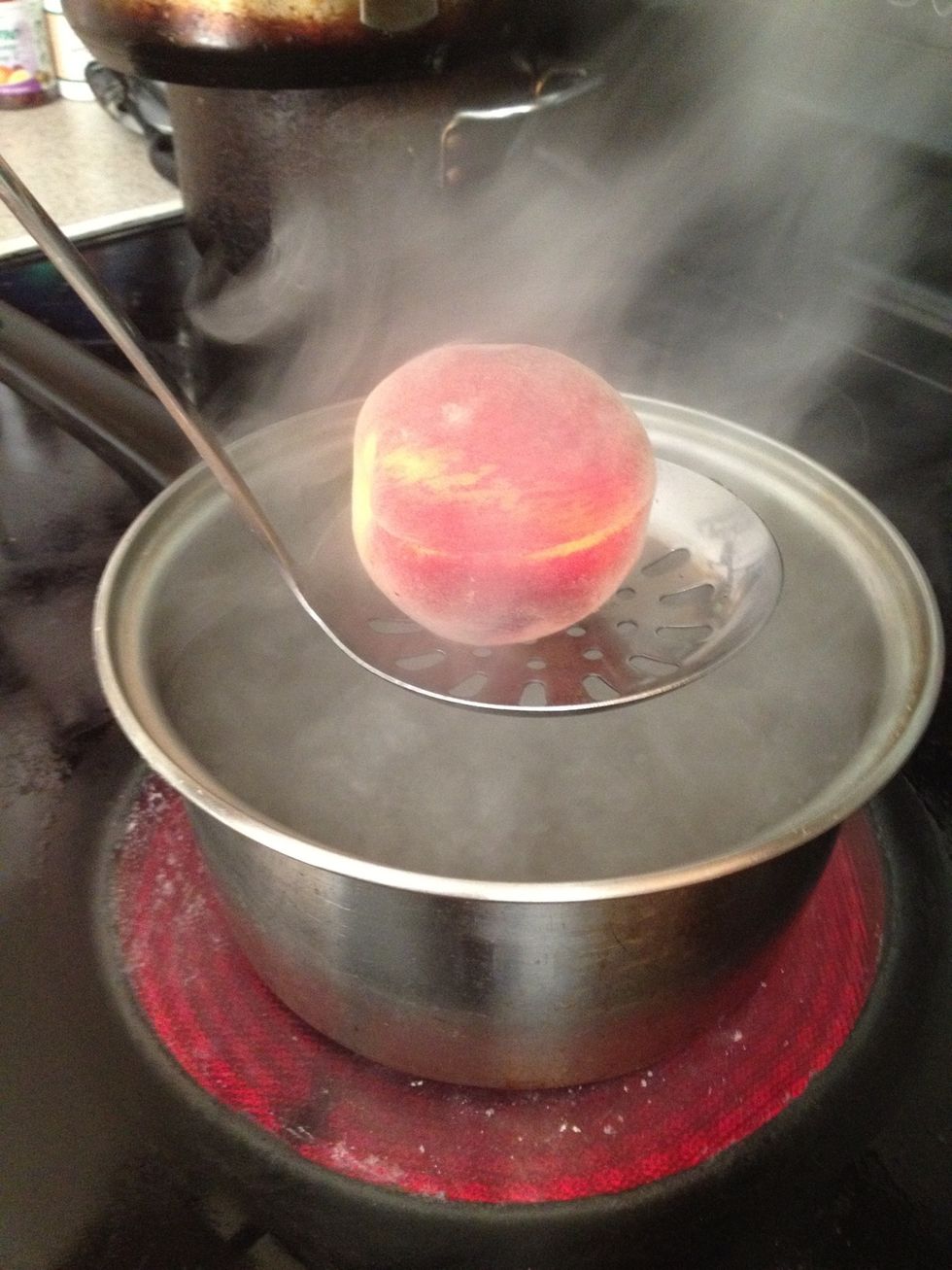 It's so easy to peel peaches. Boil water and use a slotted spoon to dunk them in for around 35 seconds... Then...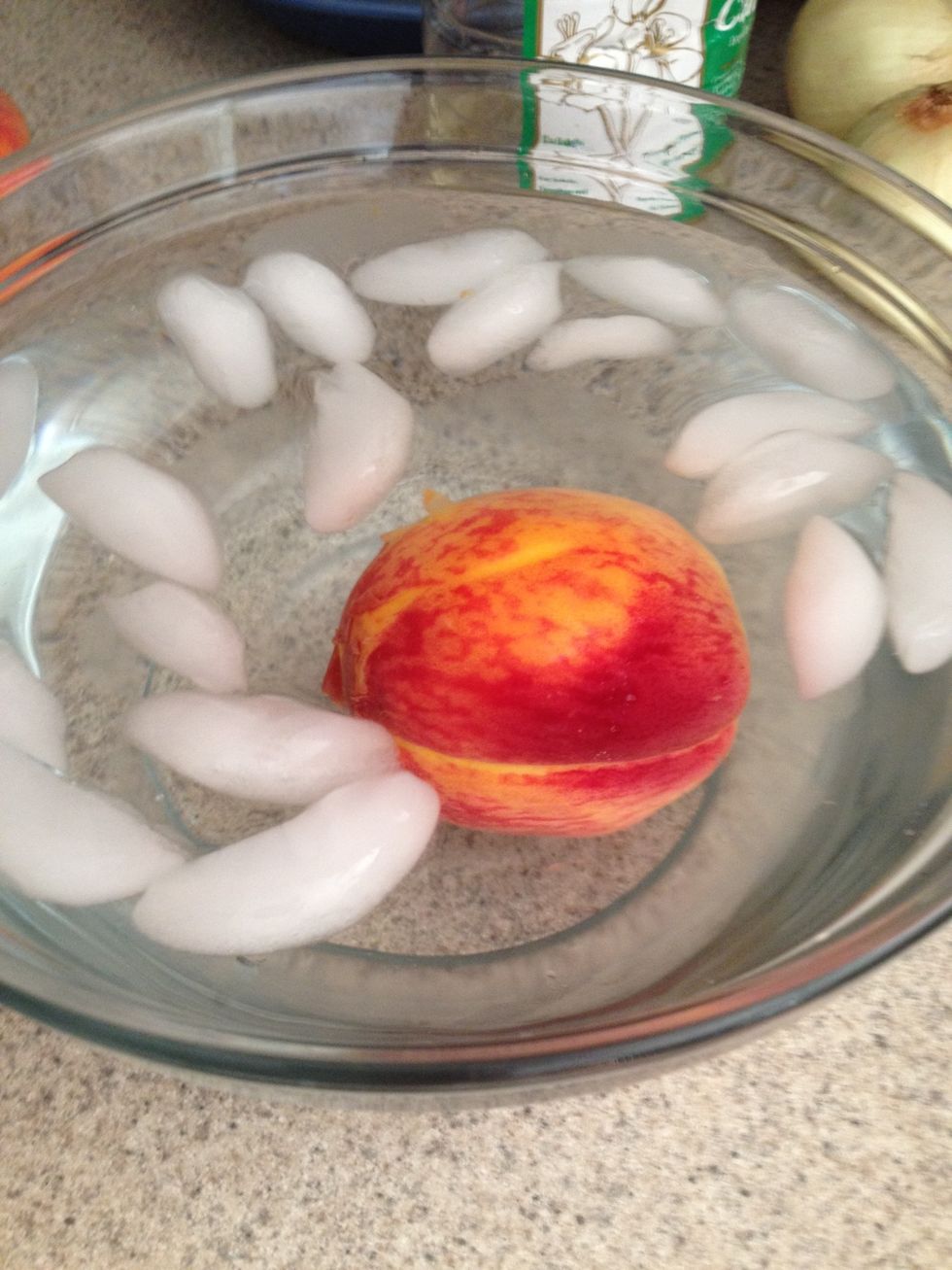 ...immediately place each peach into an ice bath...let it sit in cold water for about 20 seconds. Then take the fruit out of the water...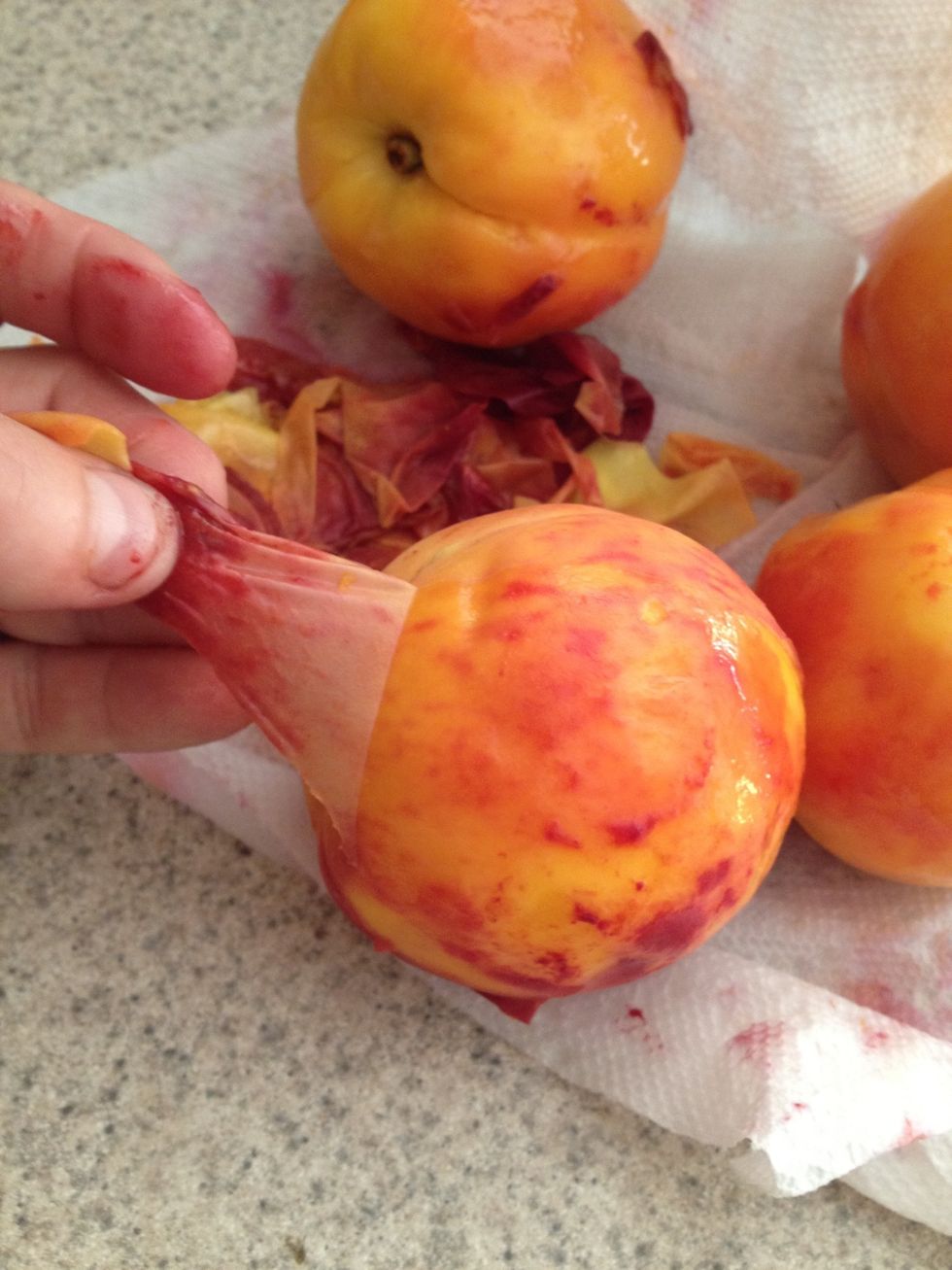 The skin will peel right off.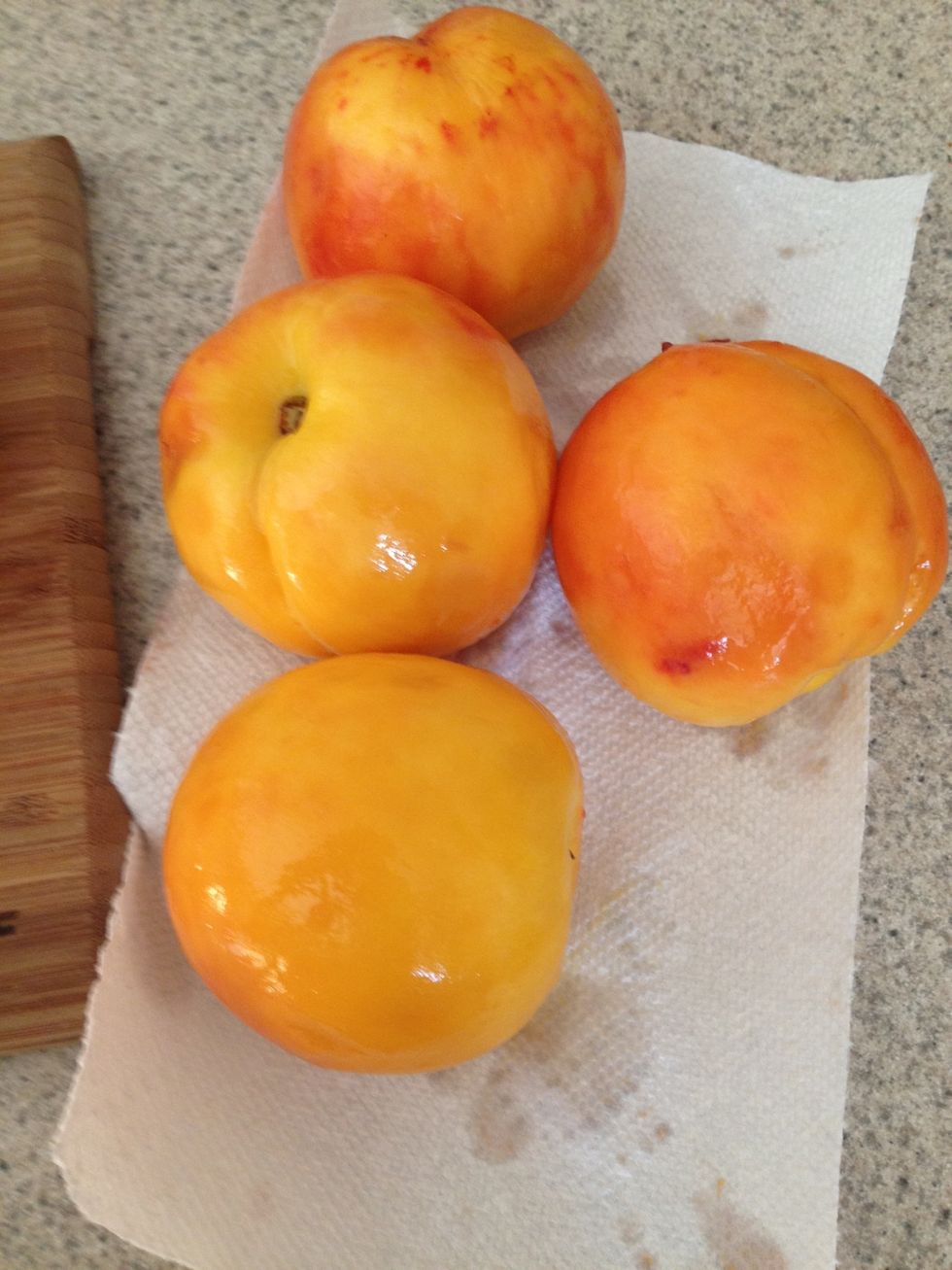 Here are the freshly skinned naked peaches.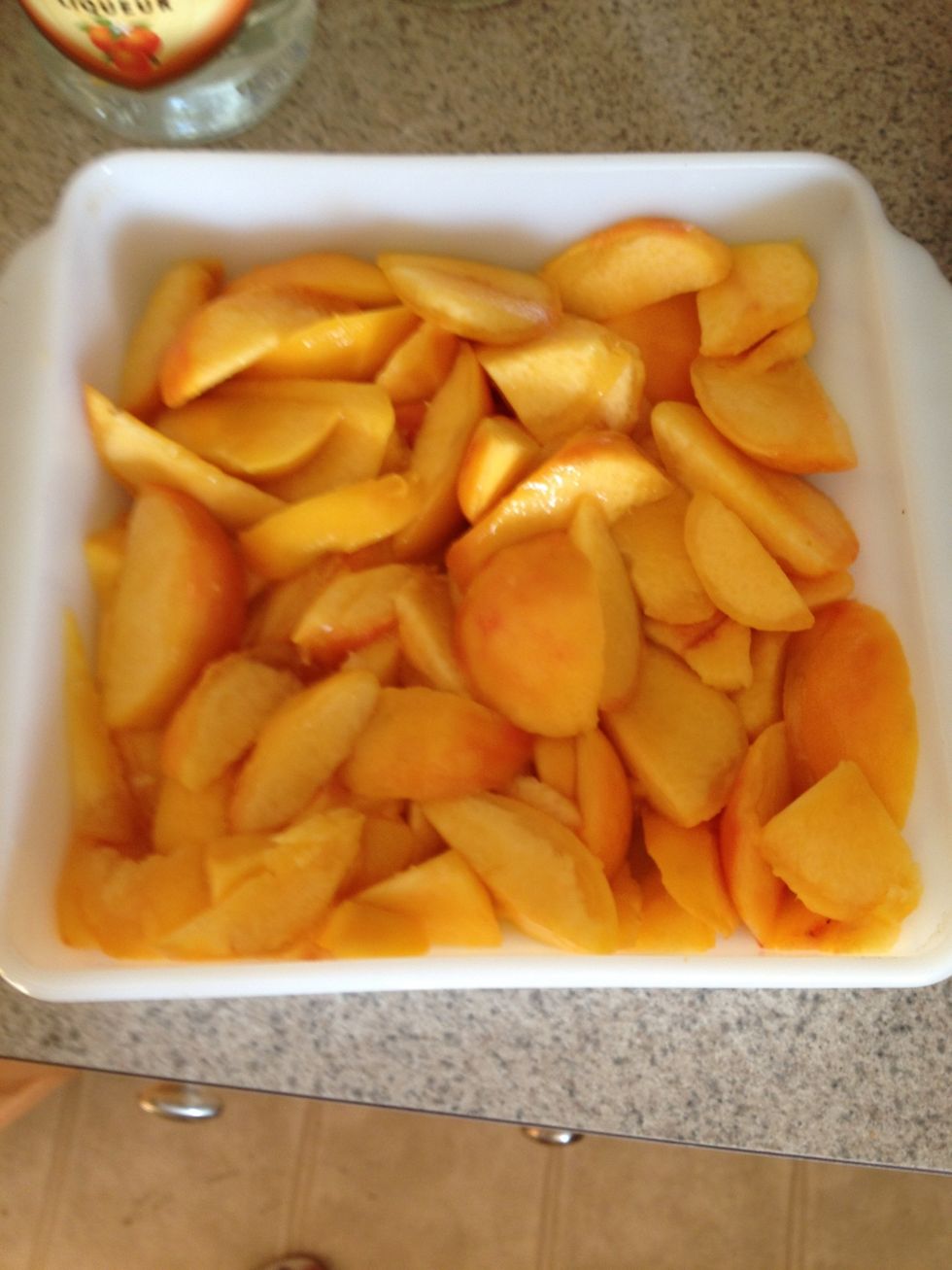 Slice up the peaches and fill the bottom of a 9 inch x 9 inch baking dish.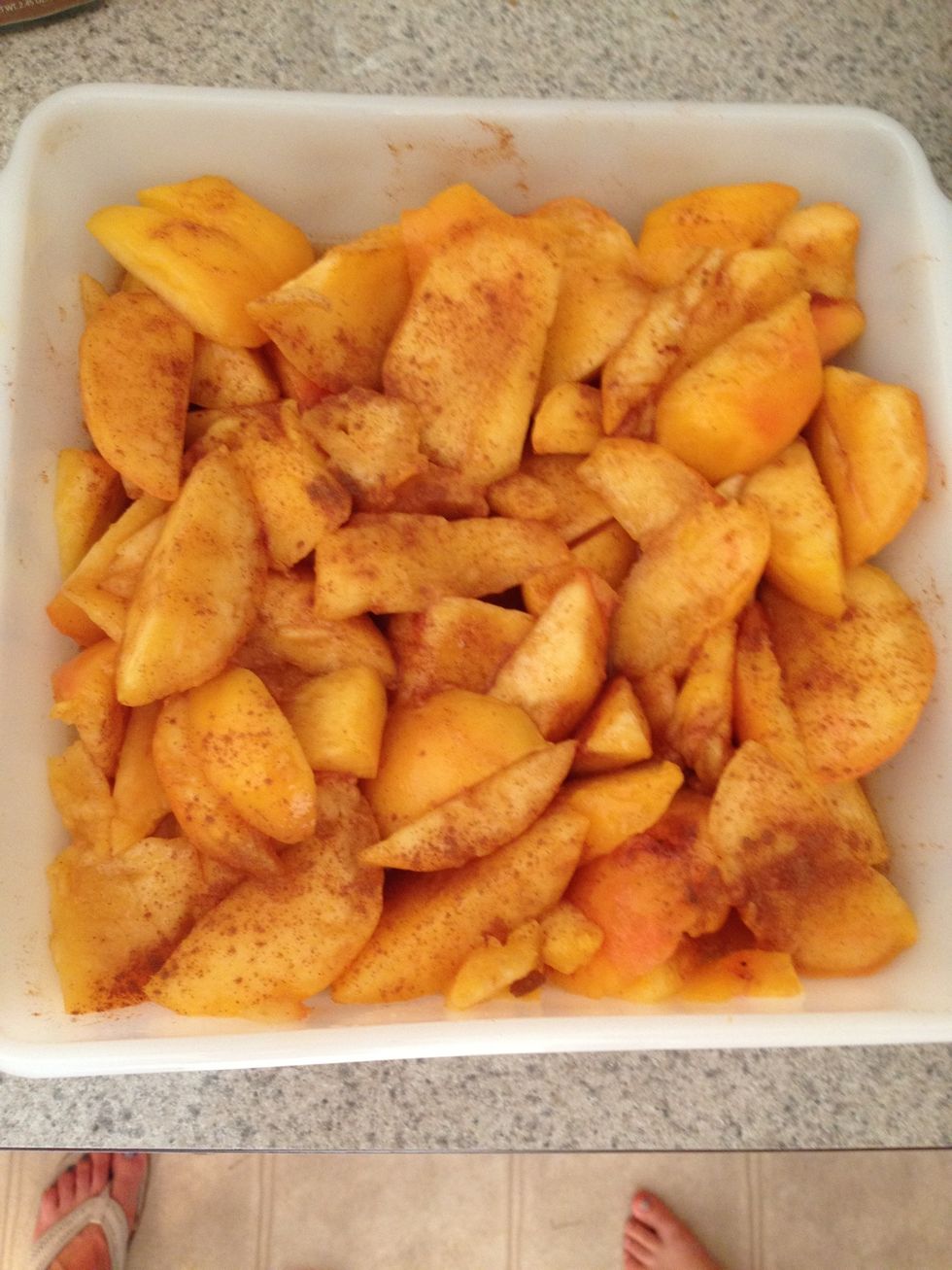 Add the lemon juice and stir. Then add the brown sugar and cinnamon. Toss gently.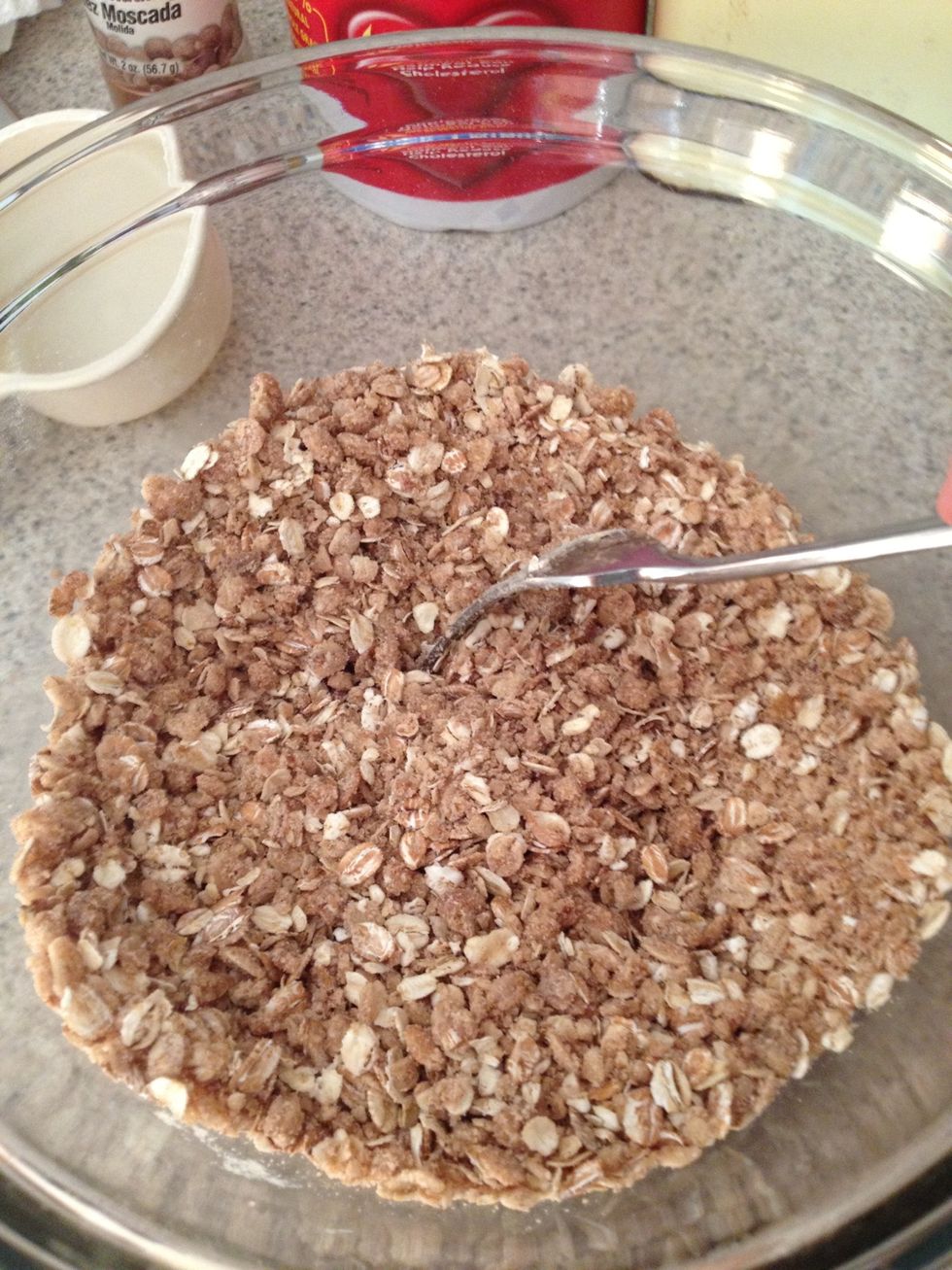 Add the 4 tablespoons of melted margarine and stir up the topping so that it looks like this.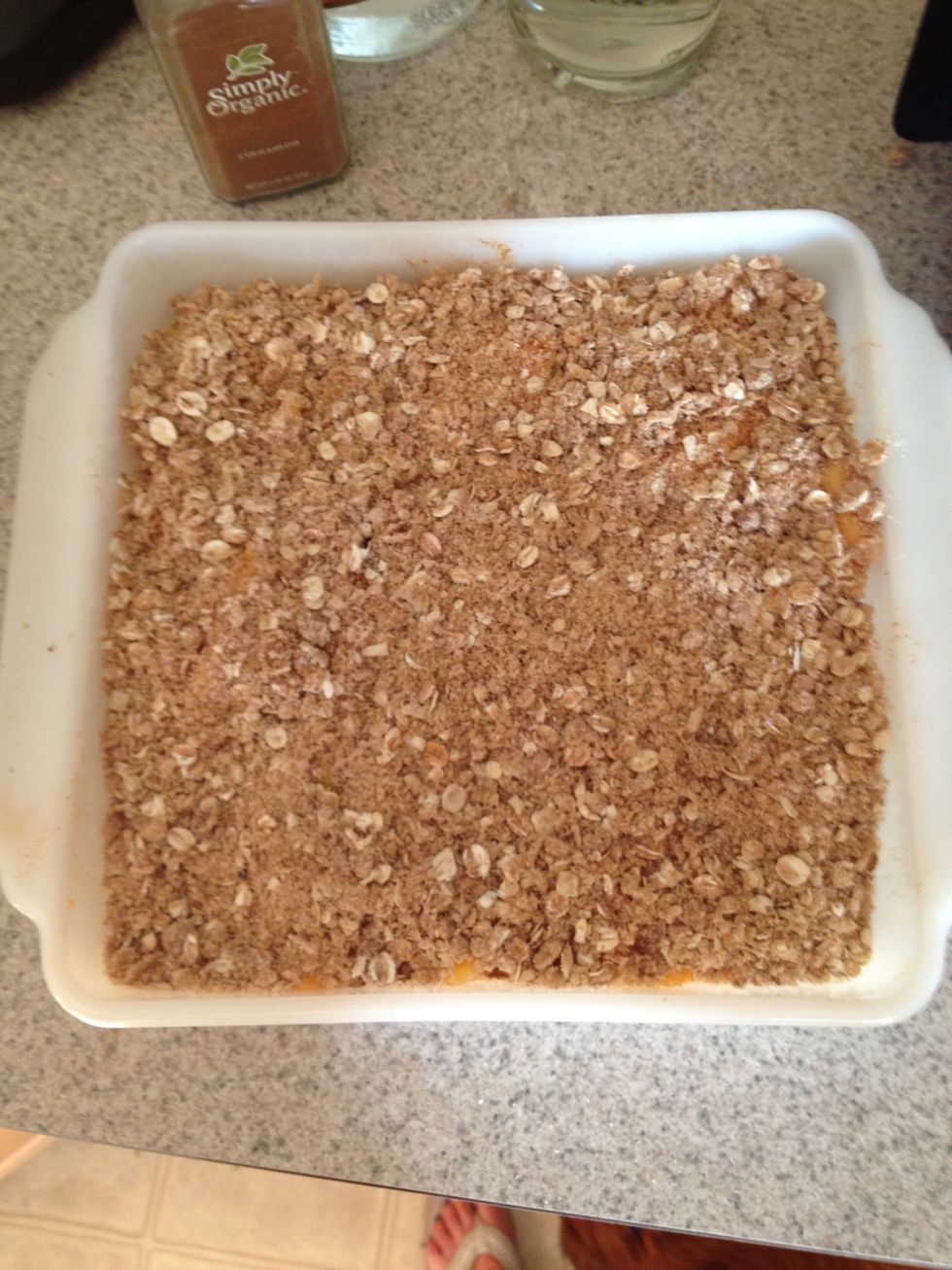 Cover the peaches with the topping. Put in the oven at 350 degrees F for 45 min. During the last few min if the topping isn't crispy- add a bit more butter & set the oven to broil. Don't let it burn!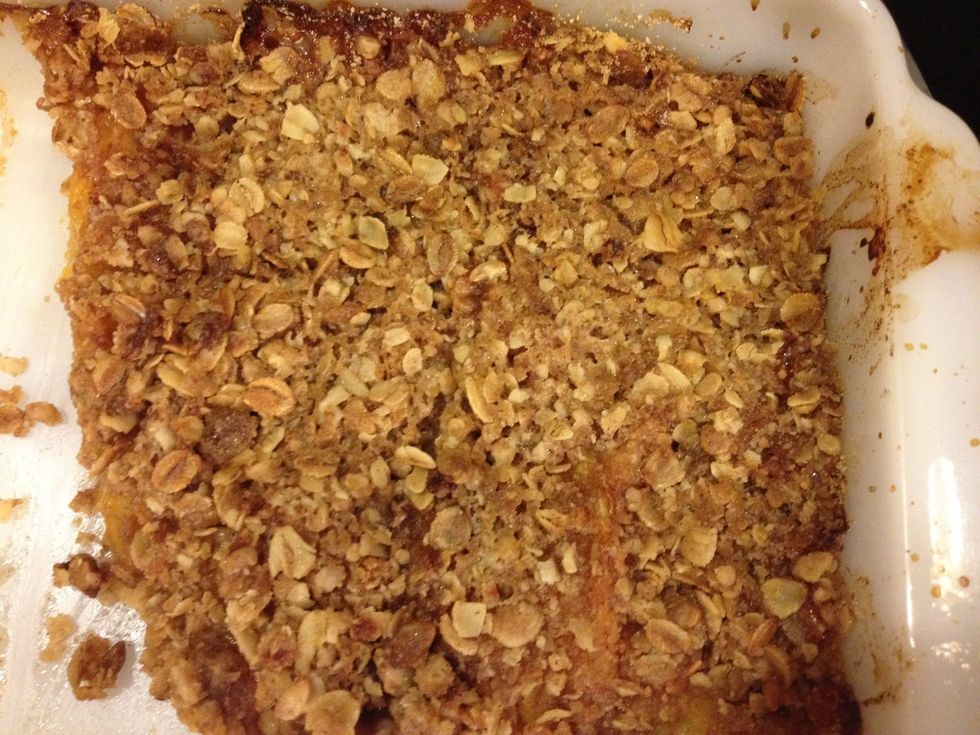 The finished peach crisp! You might have to eat dessert for dinner!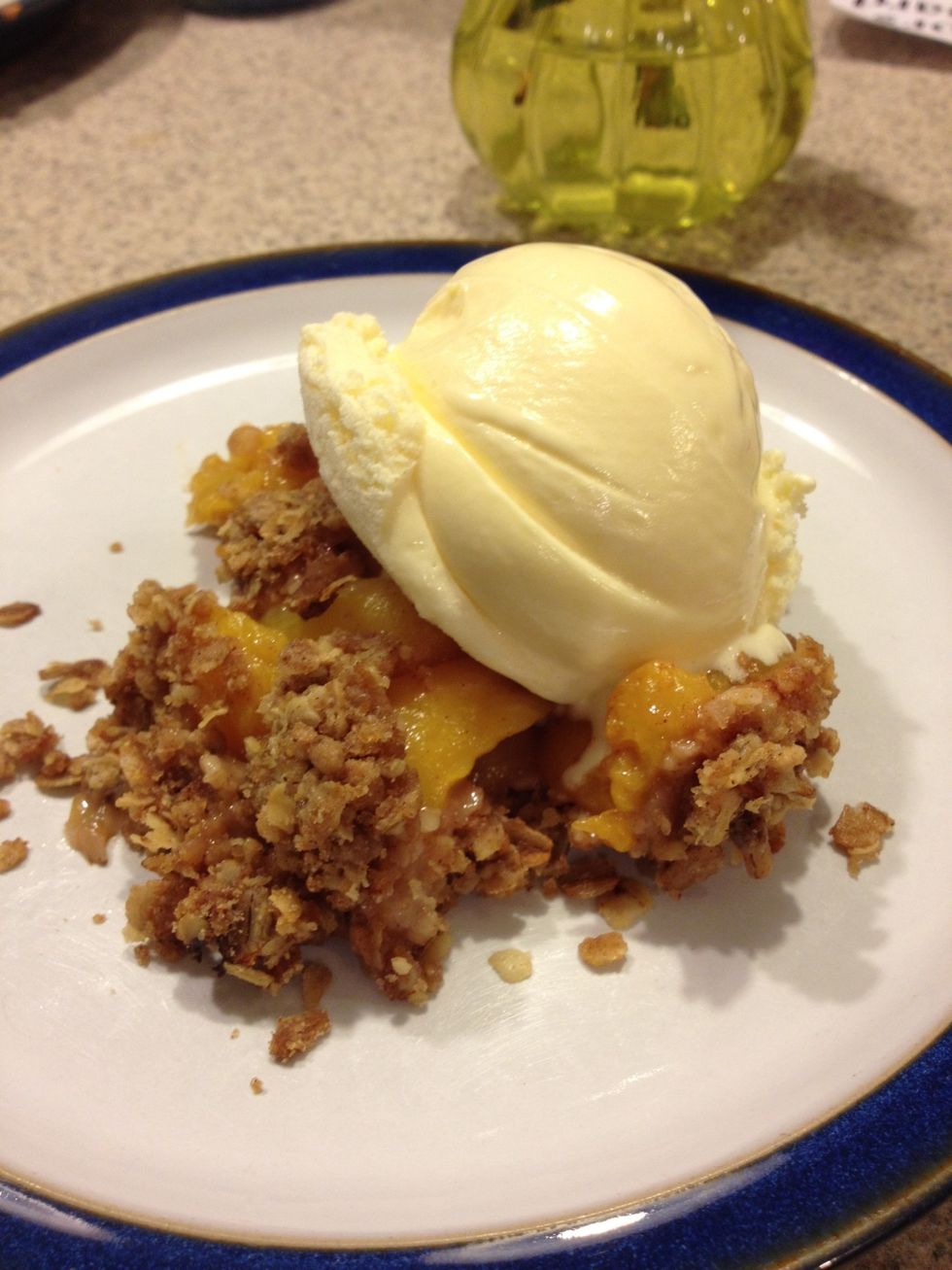 Add a scoop on non-dairy ice cream and serve.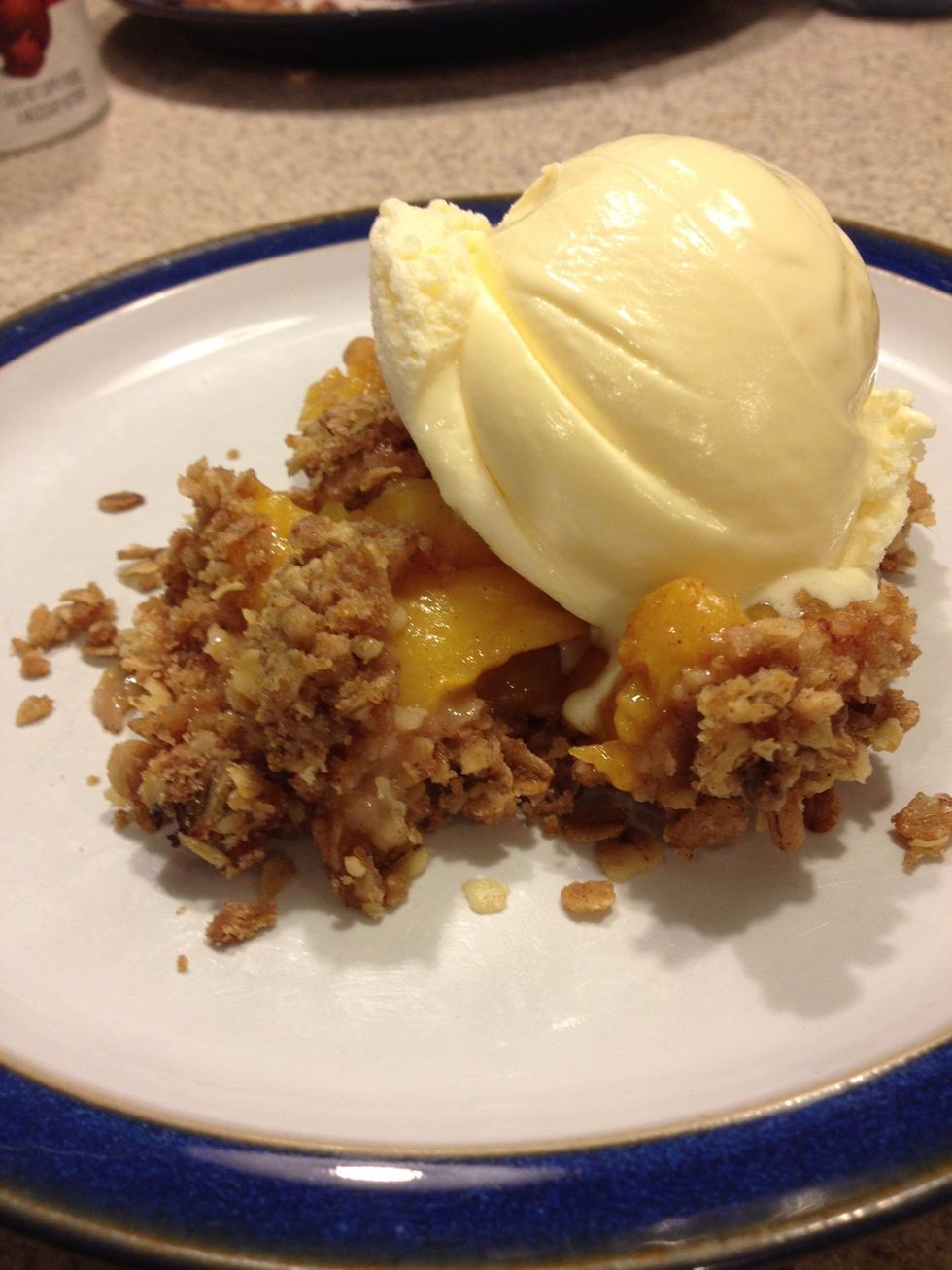 Hurry and take the photo before it's gone!
0.0c Rolled oats
0.0c Unbleached all purpose flour (can be gluten free)
0.0c Brown sugar ( or agave nectar)
0.0tsp Cinnamon
0.0tsp Nutmeg
4.0Tbsp Earth Balance or dairy-free margarine MELTED
FOR THE FRUIT
7.0 Big ripe peaches (peeled)
1.0Tbsp Lemon juice
3.0Tbsp Brown sugar
0.0tsp Cinnamon
Bake at 350 degrees F for 45 minutes
Shayne
I'm a mom of 2, an artist, a teacher, a vegetarian, a bass player and I love ice hockey. I'm also obsessed with reading vegan food blogs.