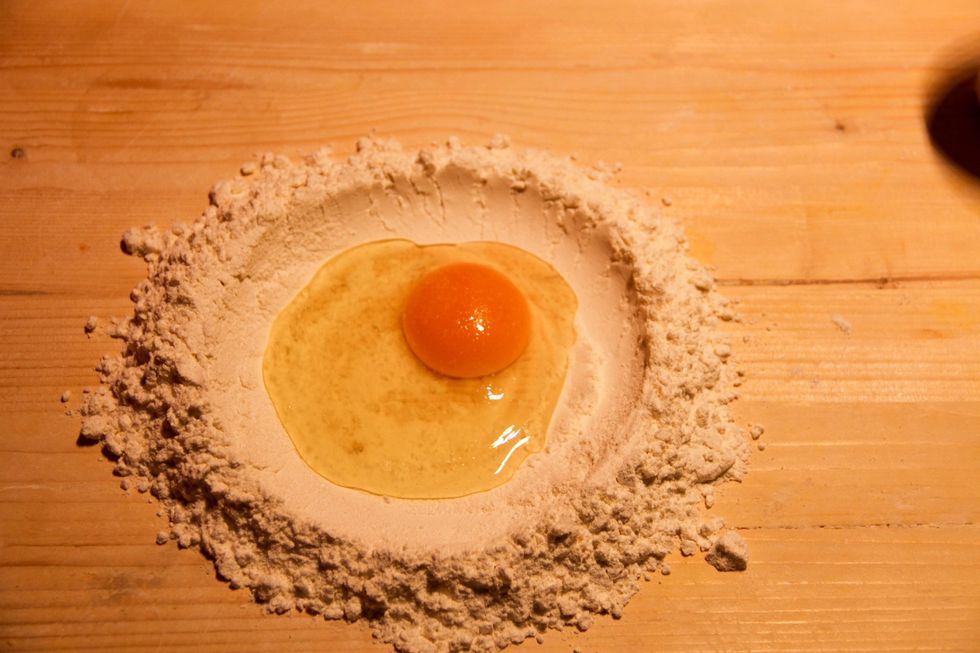 Place your flour on table and make hole in center and break inside your egg. Add a pinch of salt.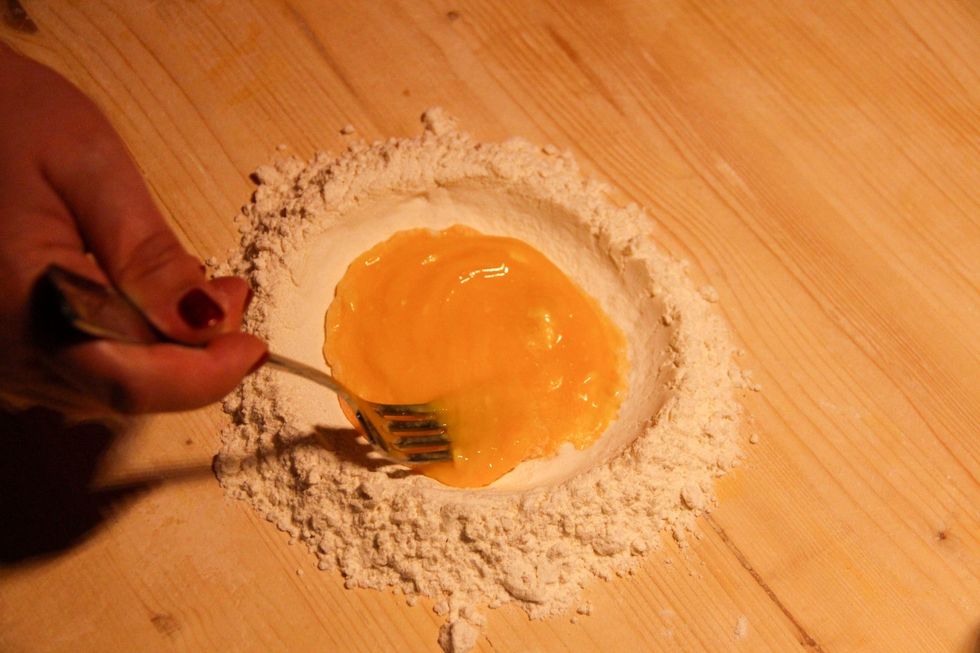 Start beating the egg and slowly add flour.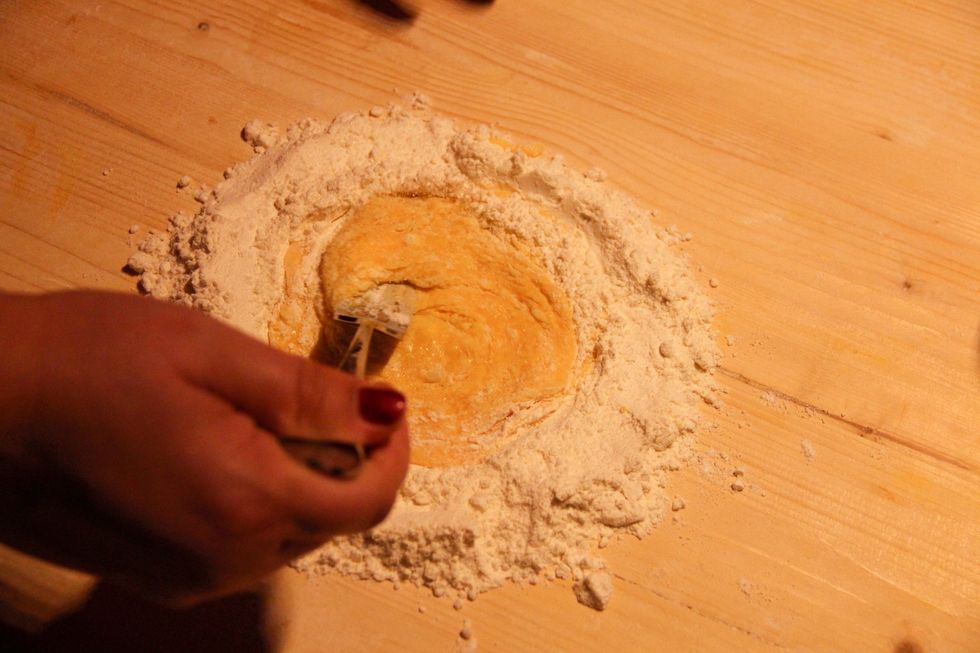 Add more flour.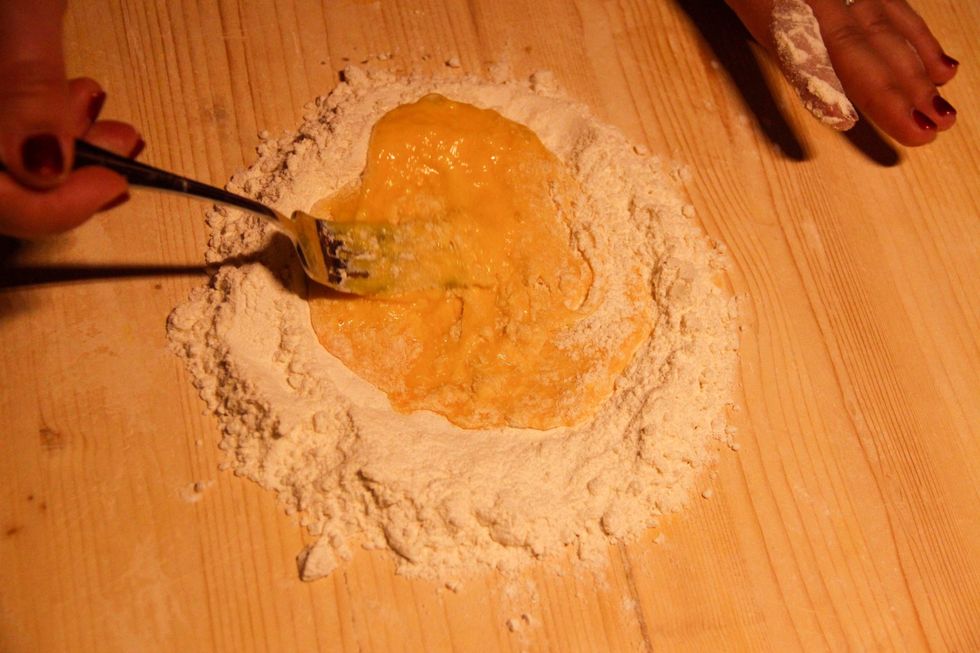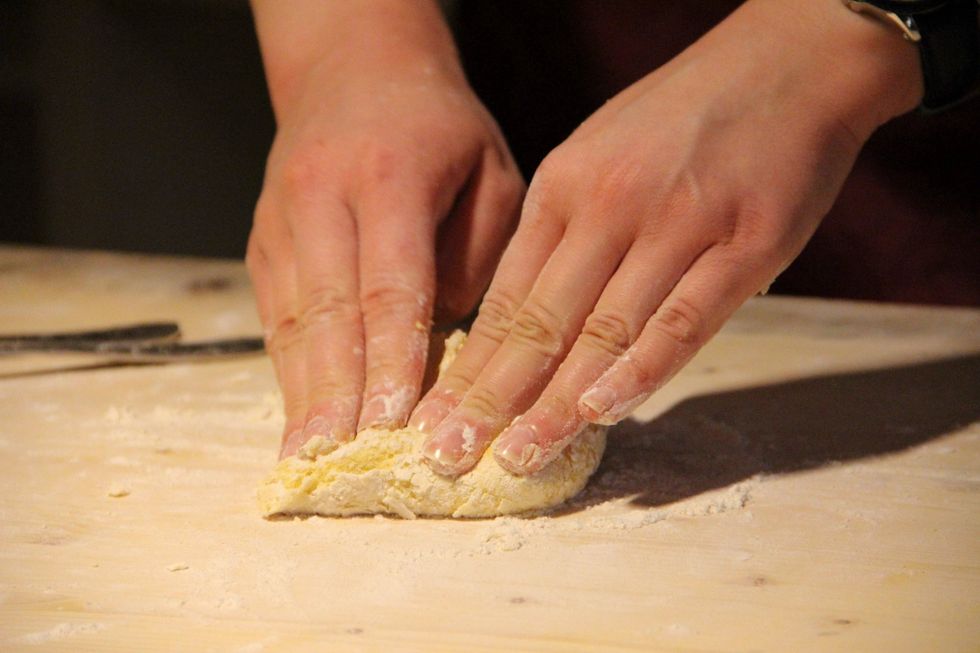 Once you have mixed all together correctly start kneeding...Hold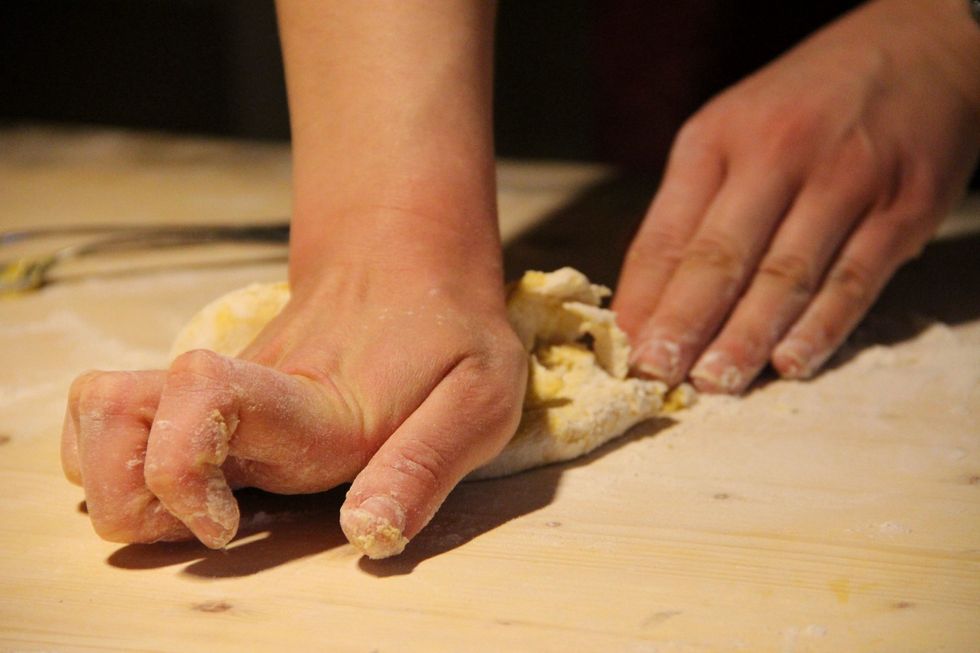 Stretch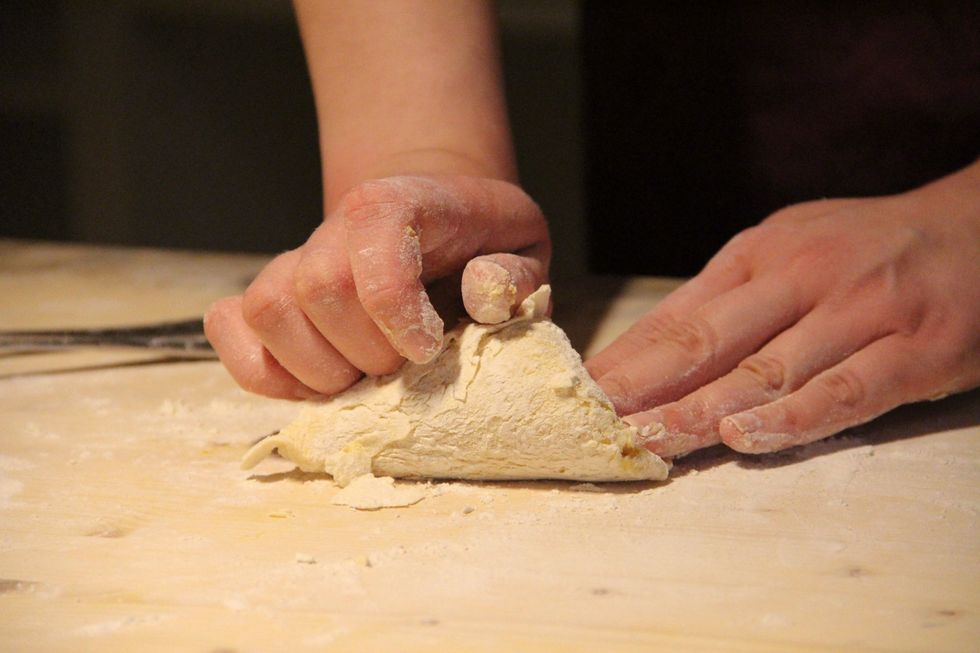 Fold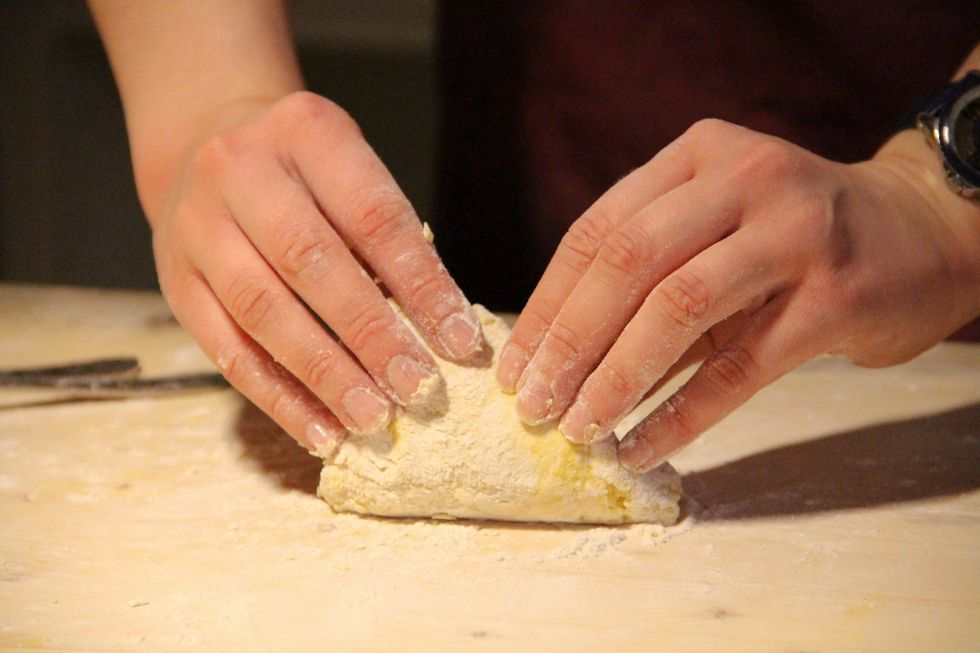 Turn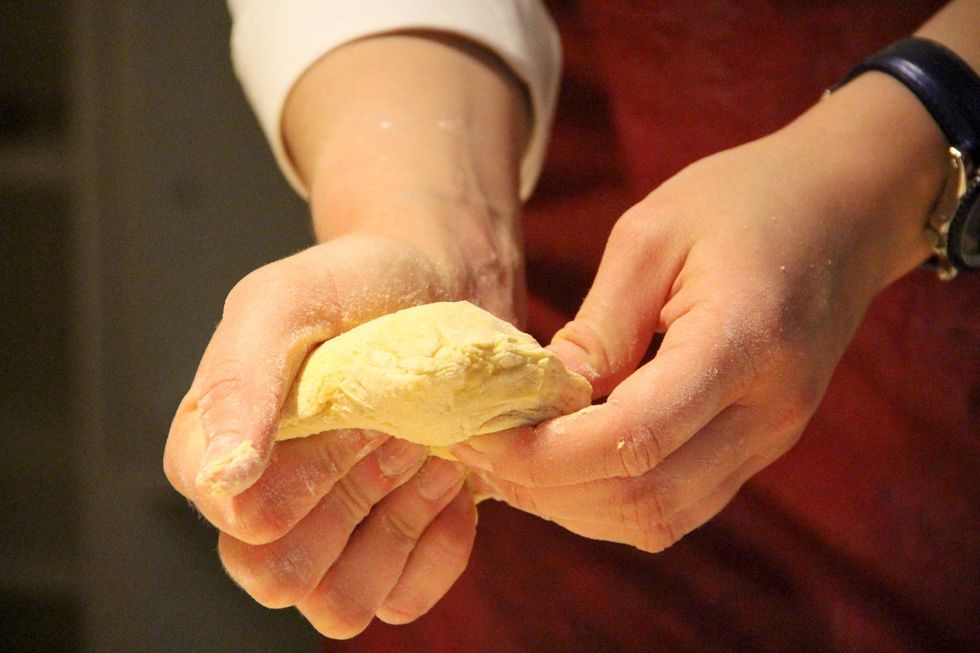 We are looking for consistency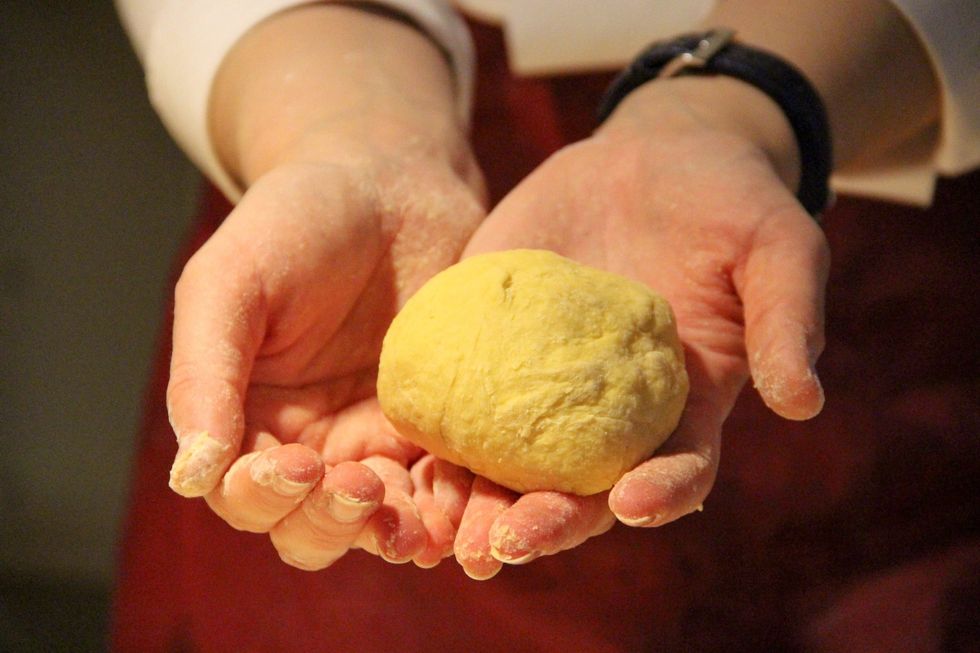 Pasta is ready when squeezing the dough in your hand, opening it, the dough falls out. If it sticks add pinces of flour till you get the right consitency.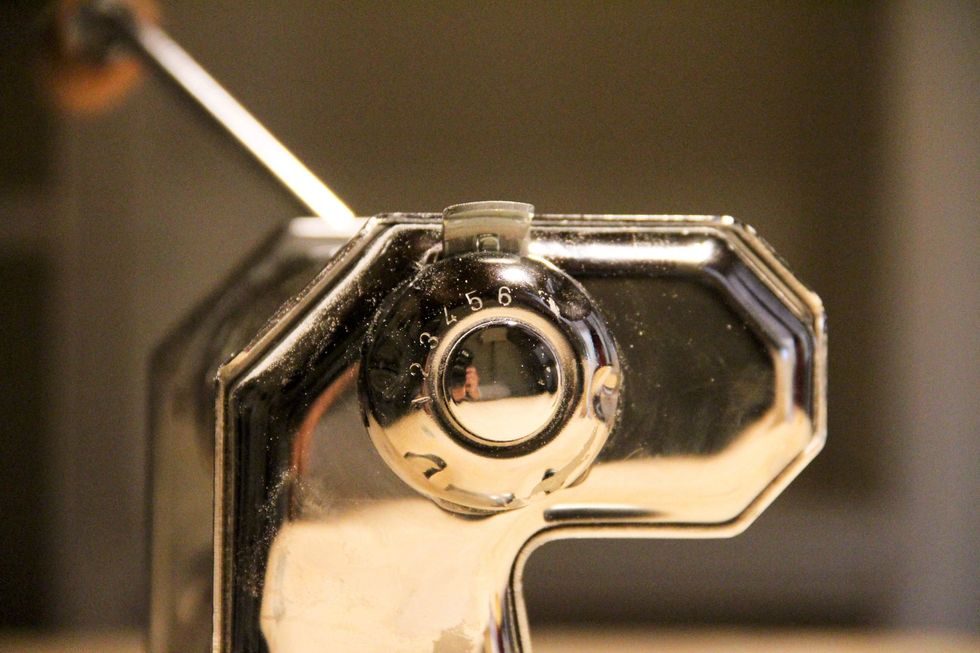 Get your pasta machine ready. If you don't have one ,use a pin roll and start flattening your dough. We are looking to make it really thin.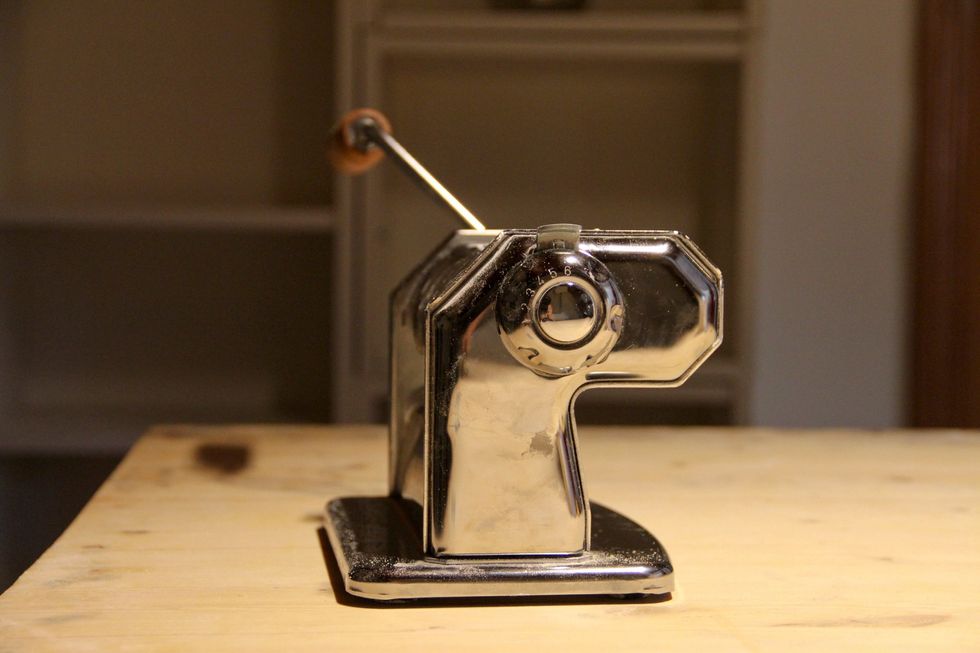 Start at six.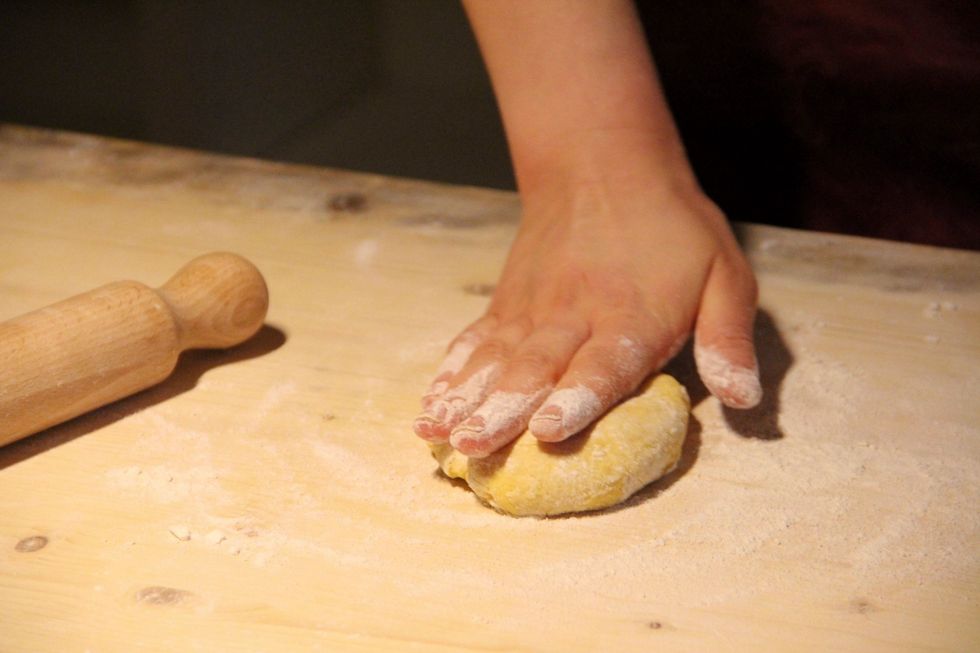 Press down your dough.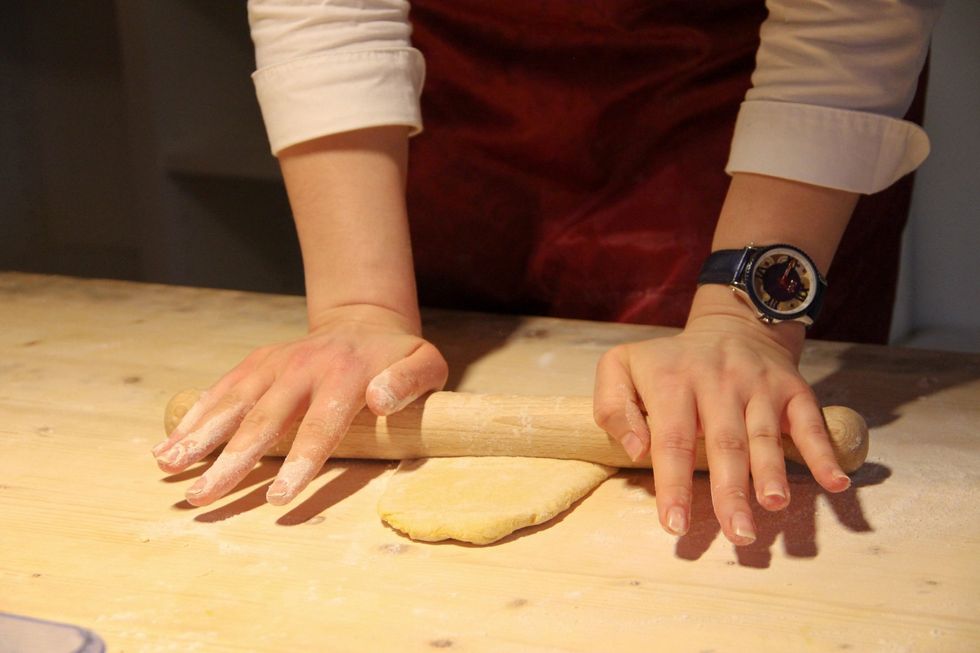 Use your pin roll and start flattening your dough.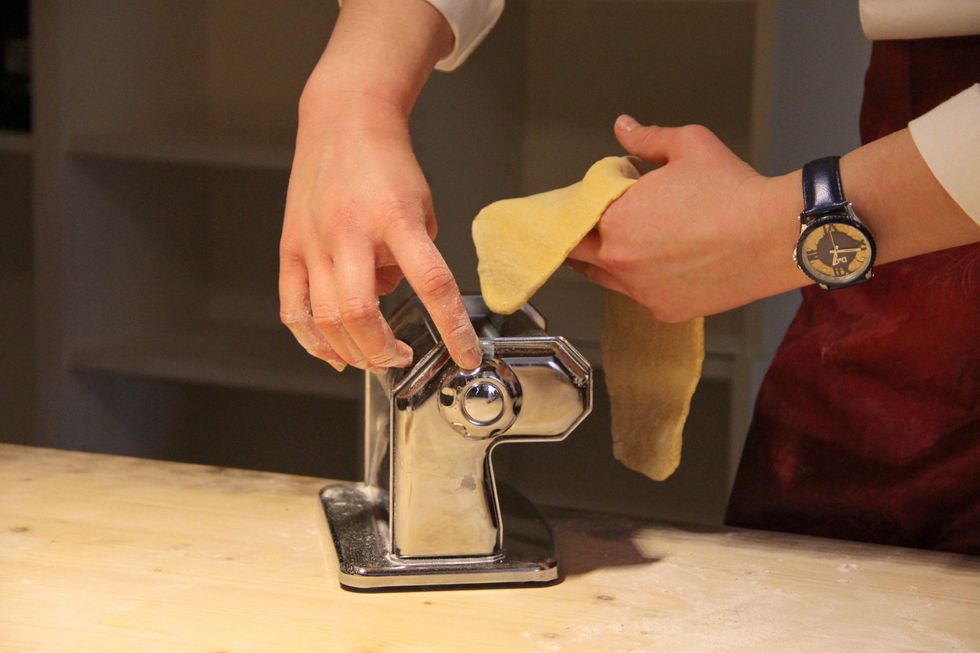 Insert into pasta machine.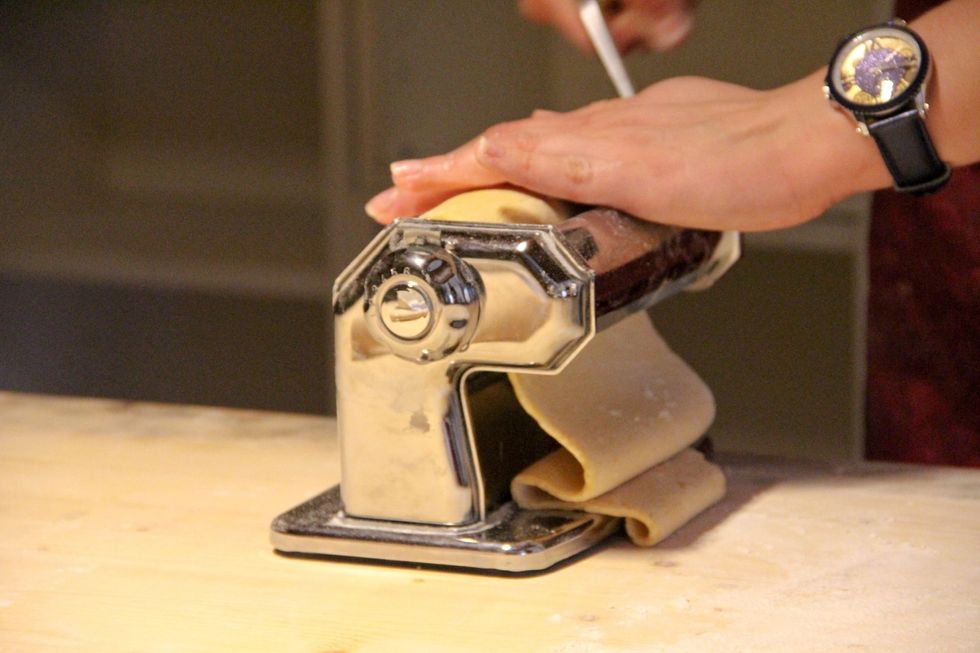 And pull out.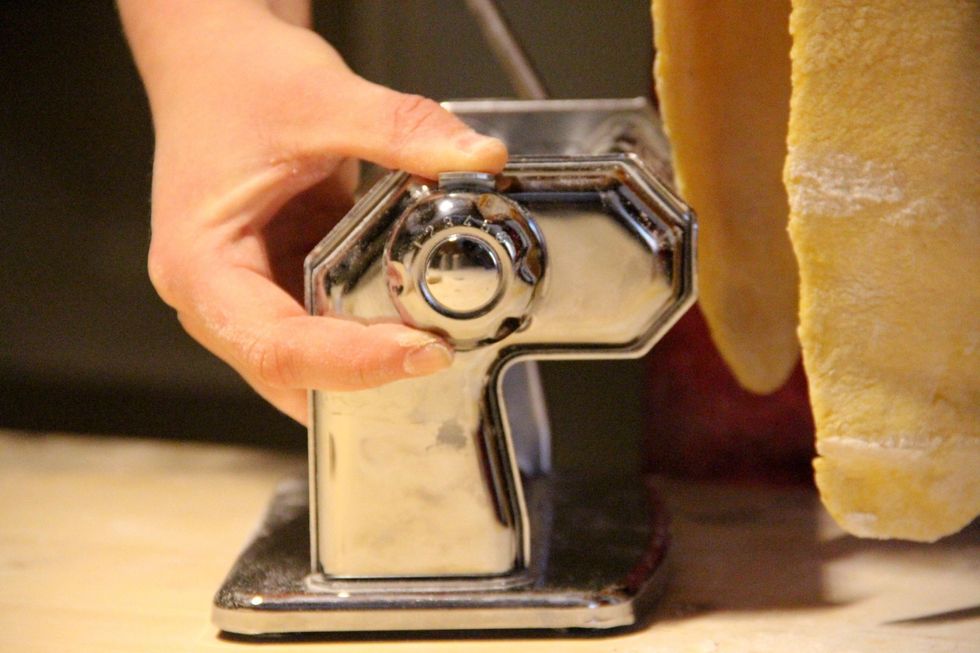 Switch to 4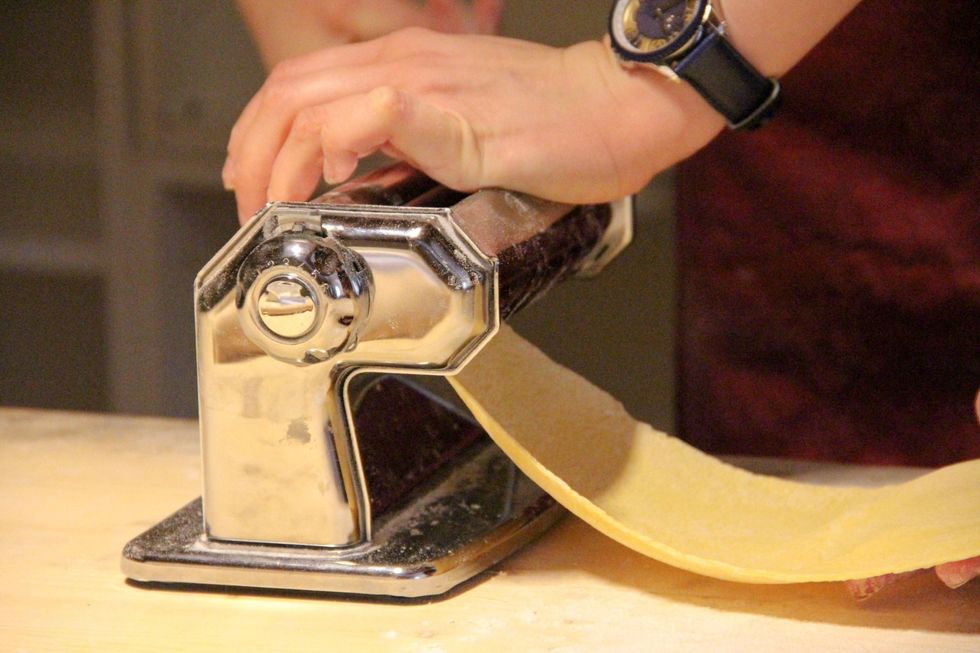 Pass the dough...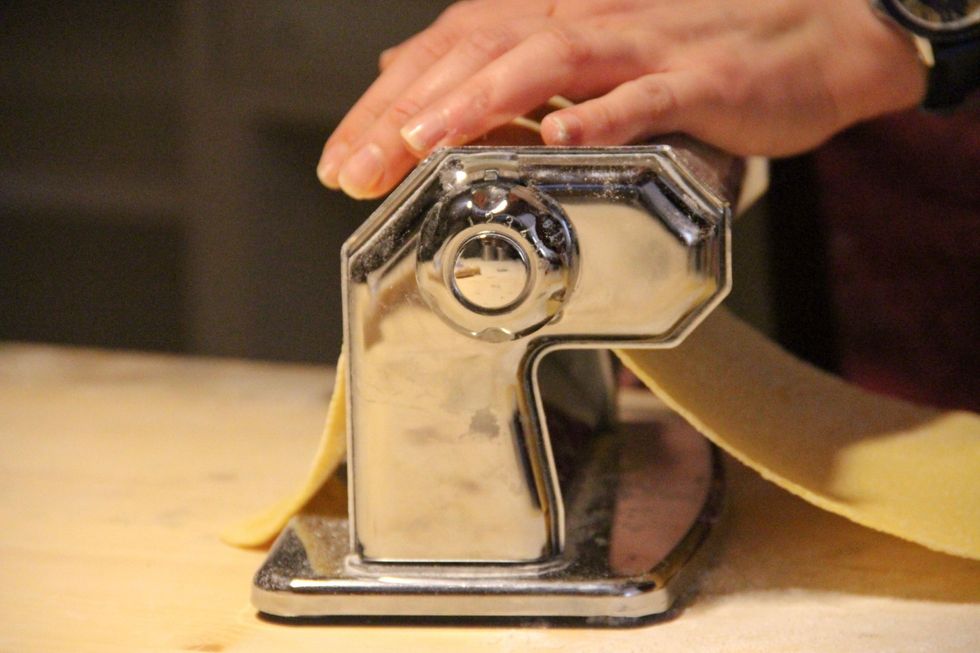 Pass at 2...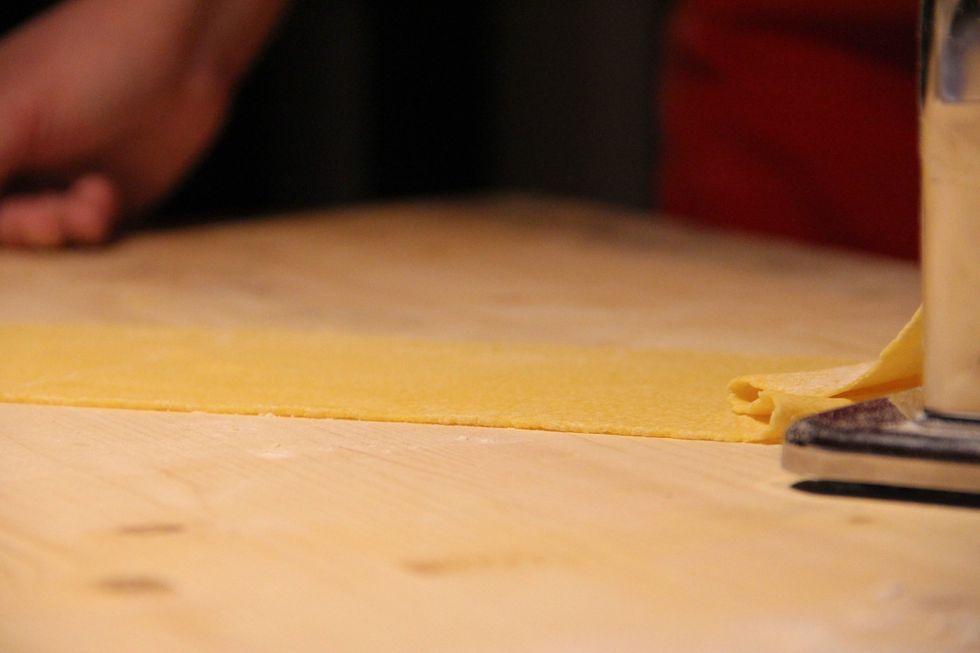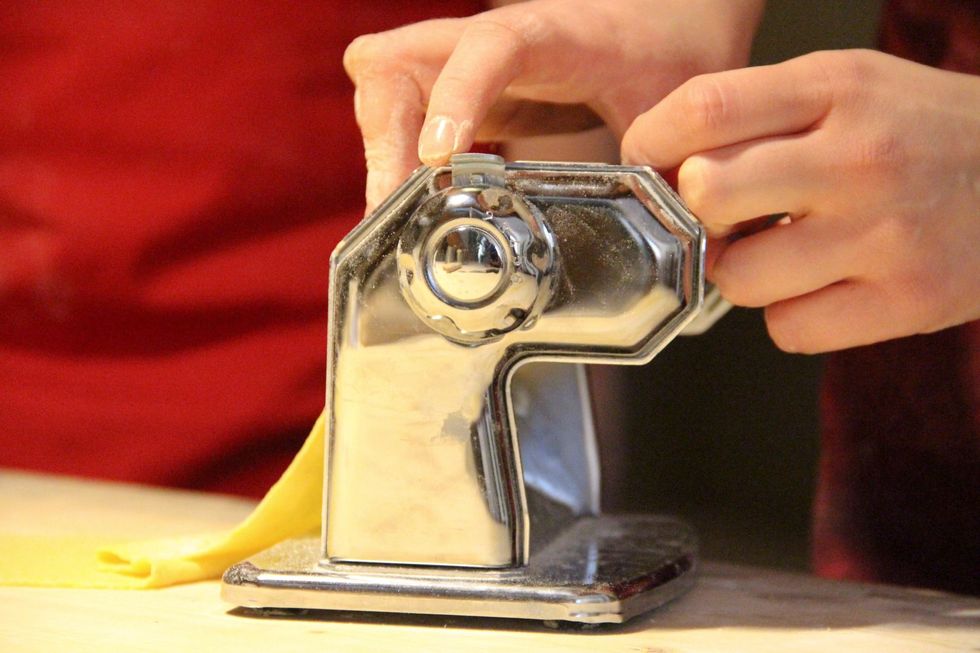 Pass it at 1...real thin..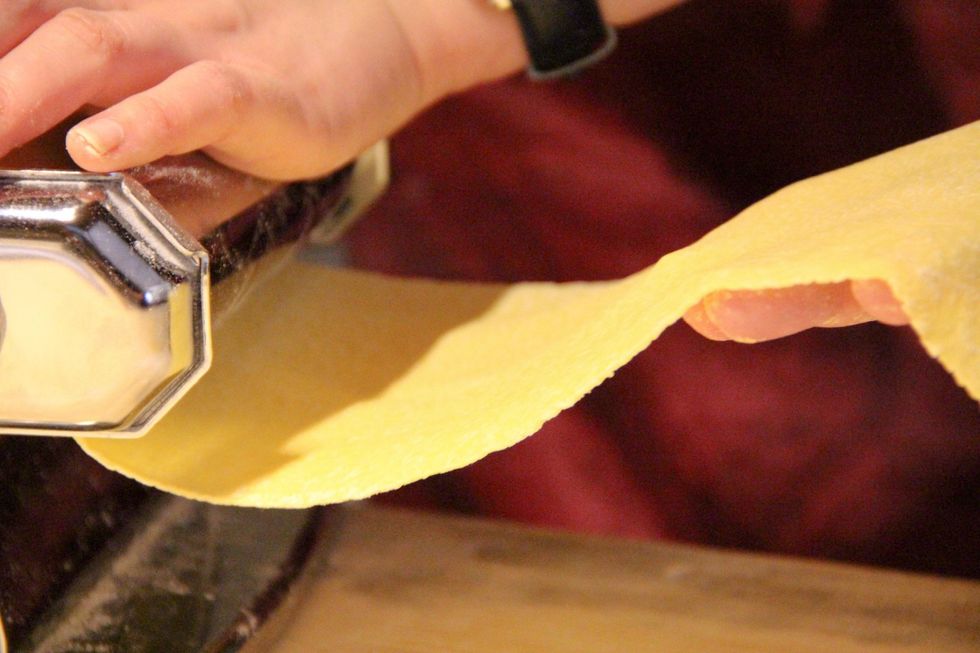 Getting thin...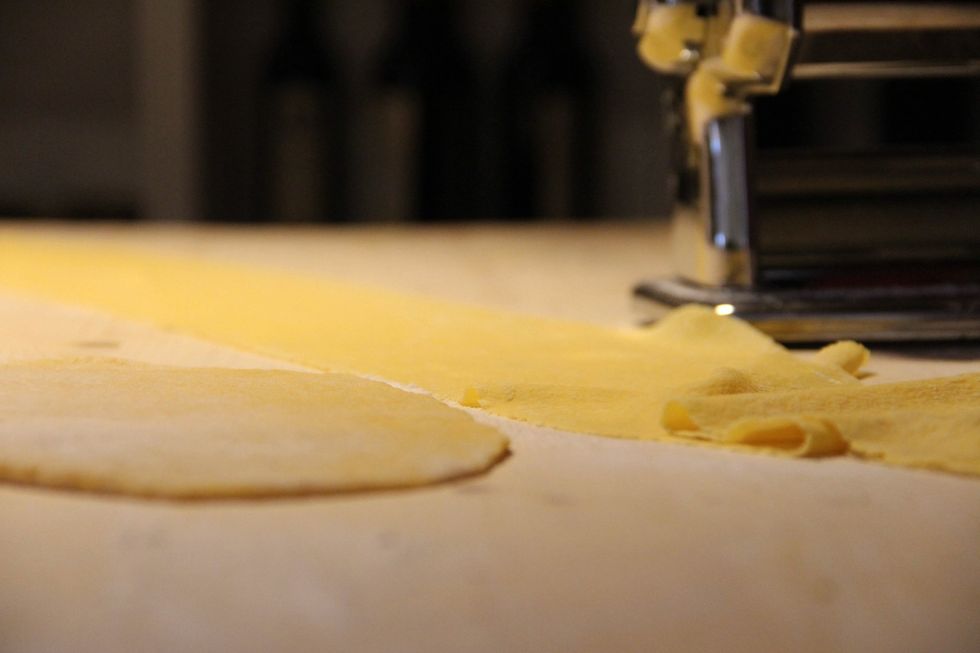 Here you can see what you started with and the end result.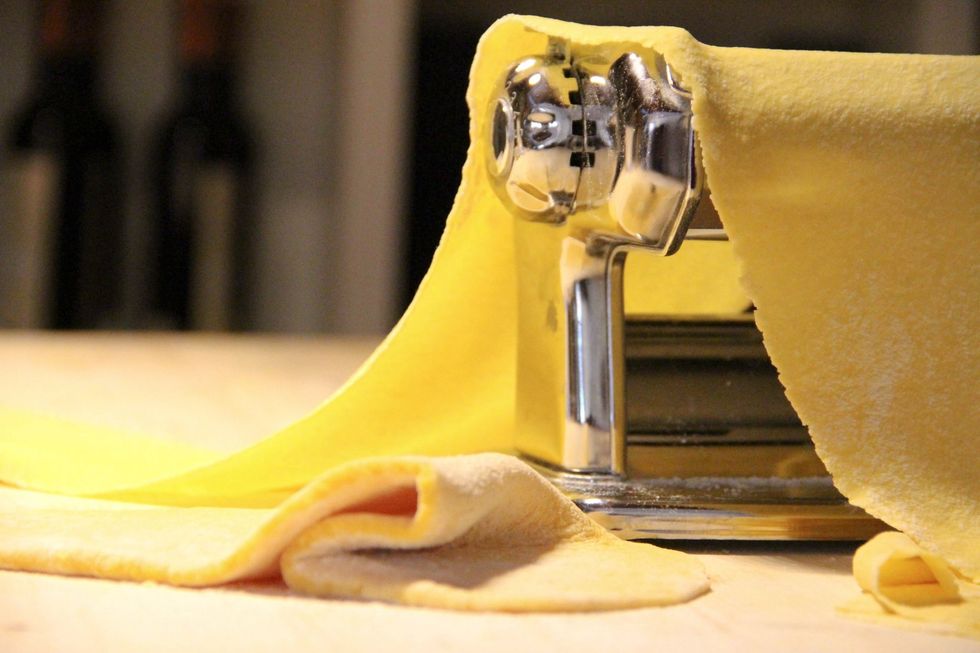 Look at the difference...ready to make lasagne, ravioli and any pasta you want...have fun and enjoy..Buon appetito.
100.0g White flour
1.0 Egg
1.0pch Salt
Fabio Bongianni
Fabiolous Cooking Day is a course designed by Fabio Bongianni putting together Italian food and Italian culture.