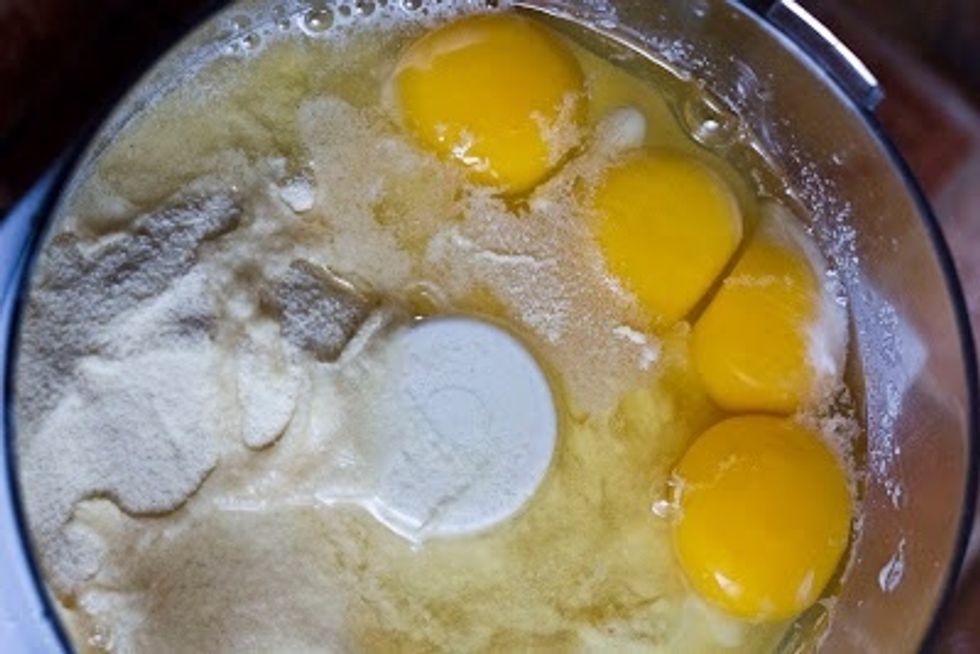 In a food processor mix together the semolina and salt. Add the eggs to the flour mixture along with the olive oil, and water.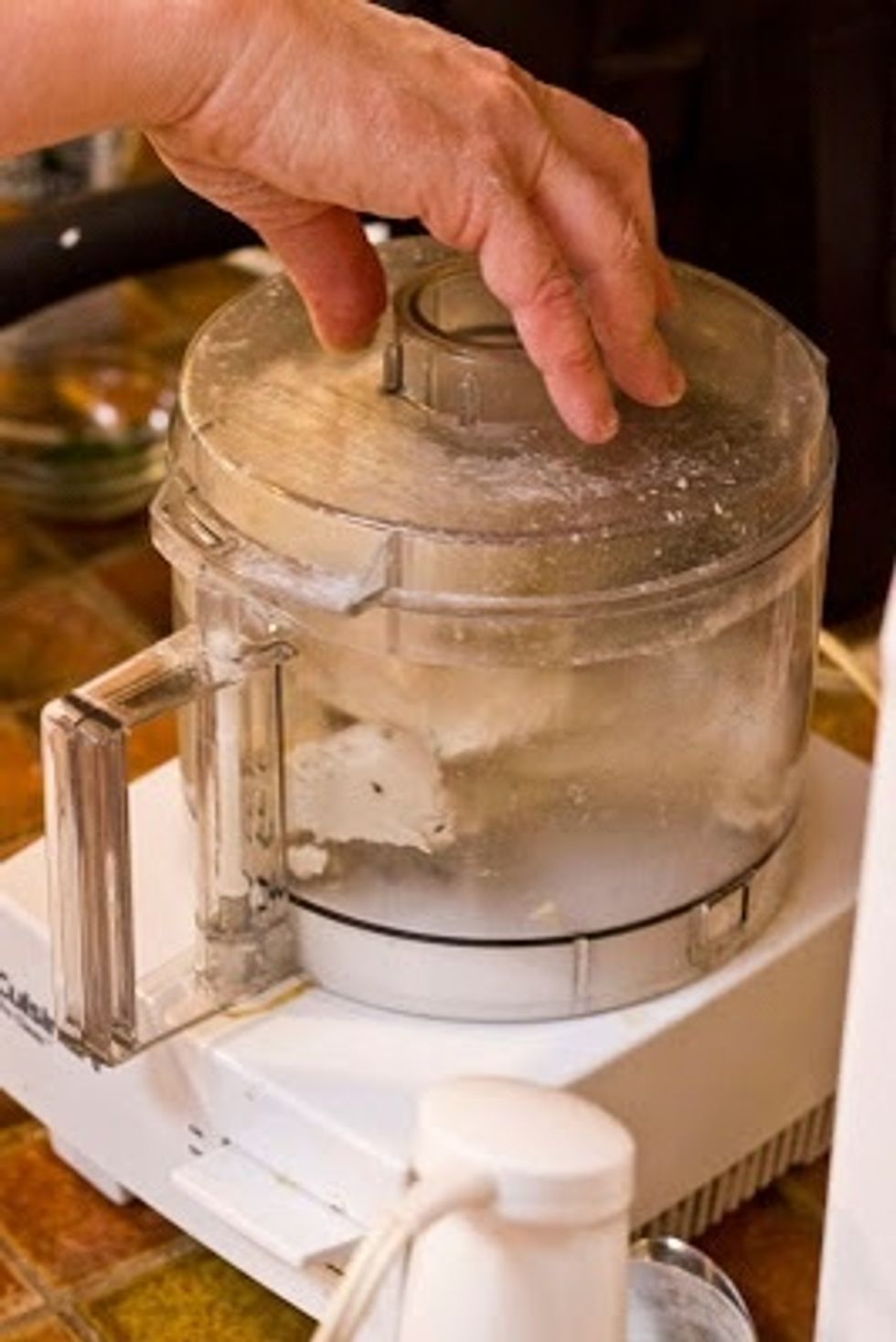 Mix it in the food processor for about 2 minutes or until the dough is all blended and pulls away from the side of the bowl.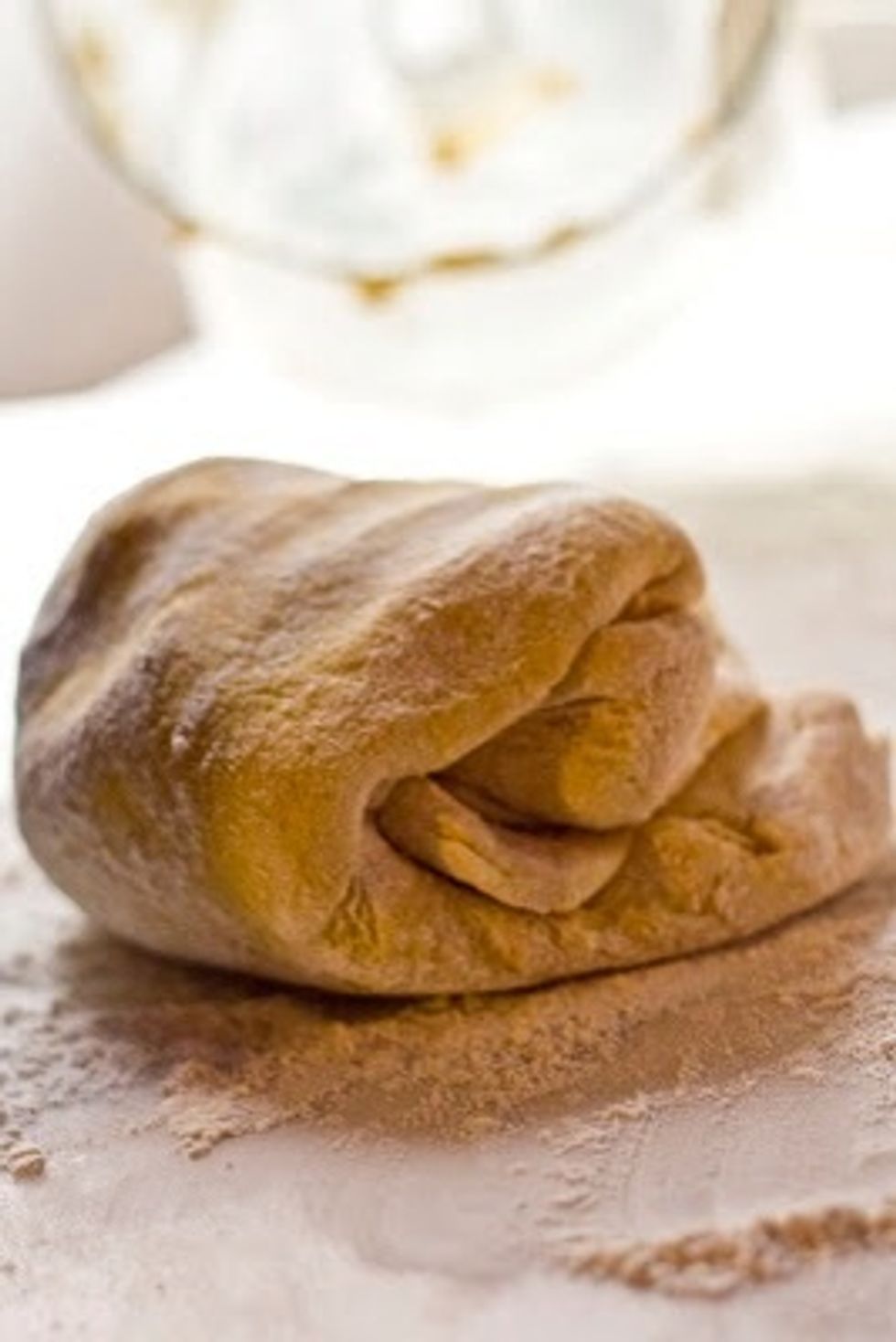 Put the dough on a lightly floured surface and knead it for a bit.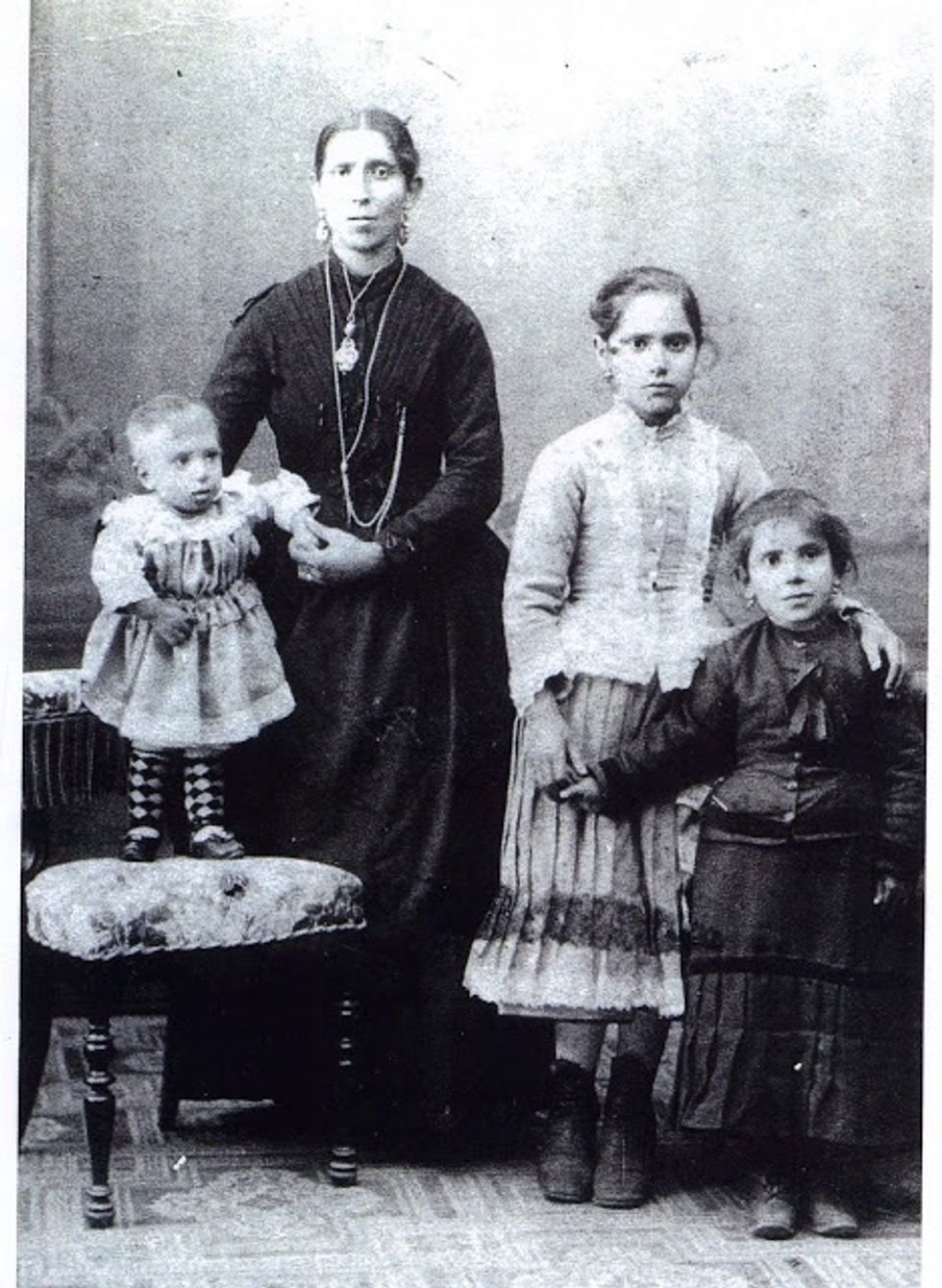 Look at the picture of your Italian family and think about just freakin opening a box of dried pasta.... But no.
Go ahead and knead it. Since you've already blended it in the food processor it won't take very long.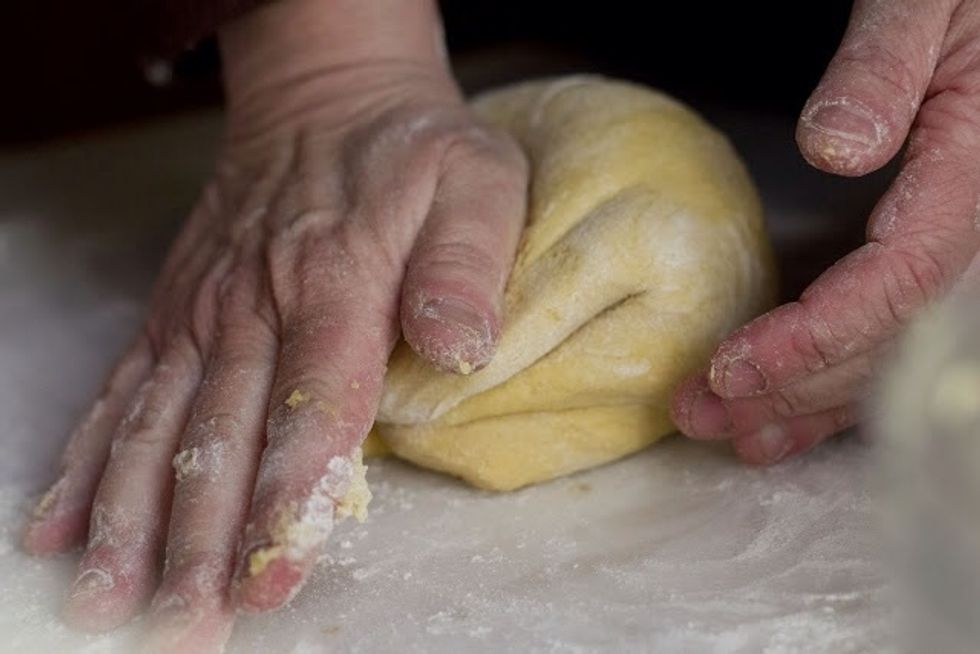 Keep kneading. It needs to be elastic.
Fold the dough into a round disc. Wrap the dough in plastic and let it rest in the fridge for about 20 minutes.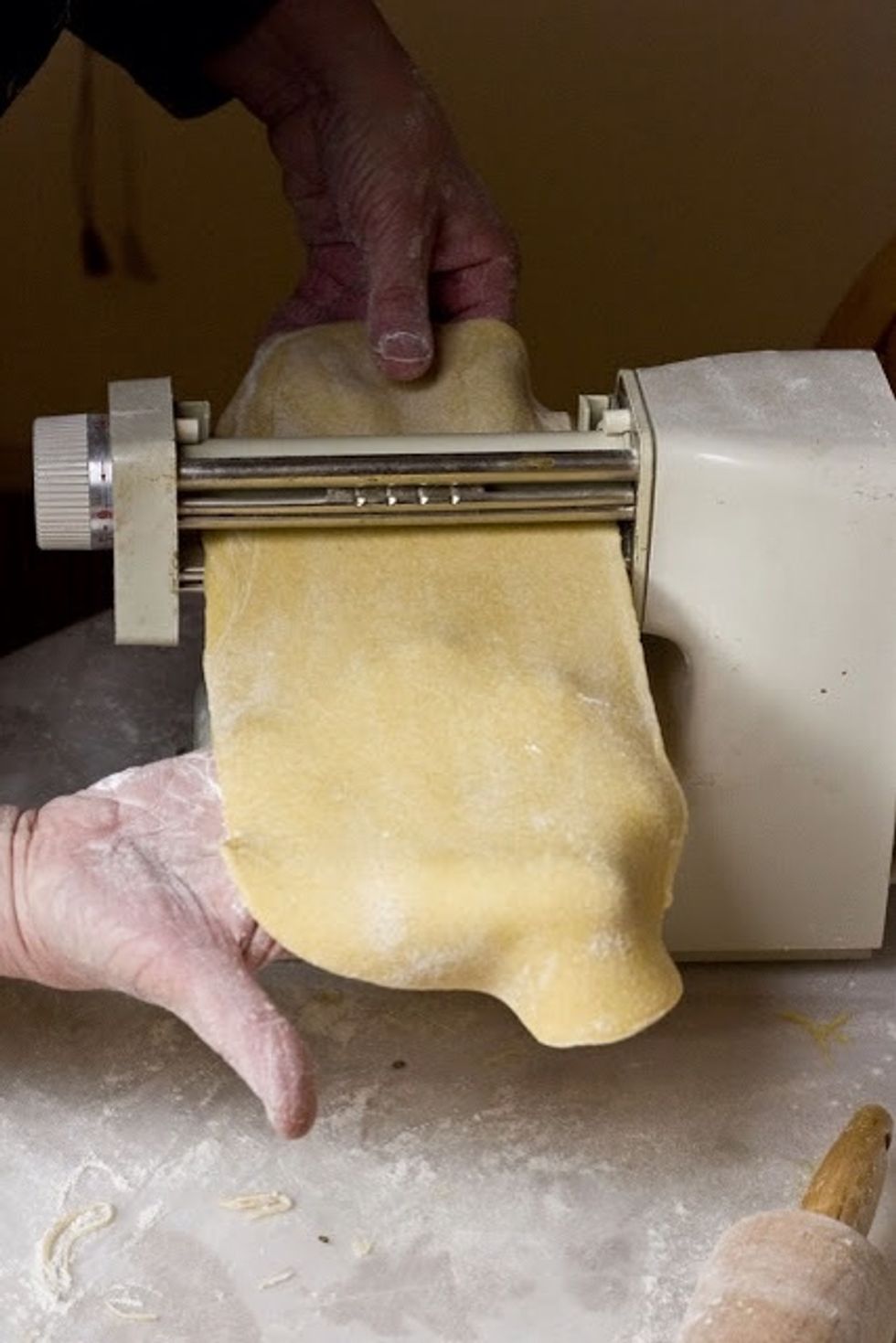 Unwrap the dough round and cut it into quarters. Roll each quarter out to about 1/4 inch thick, dust lightly with flour and begin feeding it into the the pasta machine set on the thickest setting.
Roll it out, fold it over and then run it through again. Set the machine to the next thickness then run it through again.Keep rolling and thinning until the dough is thin enough to start cutting.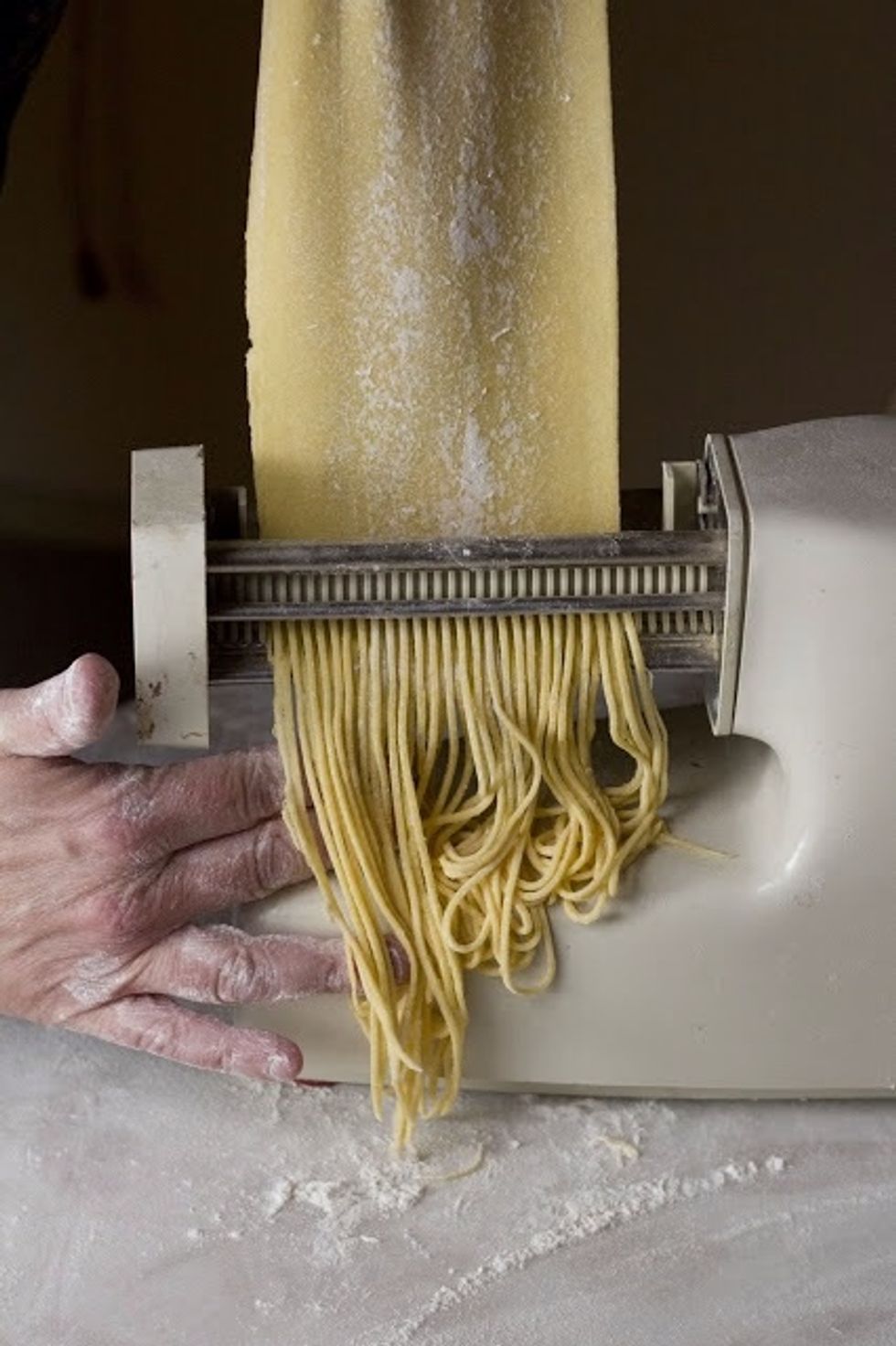 Put the spaghetti cutting rollers on the pasta machine. Feed the thin strip of dough through the machine.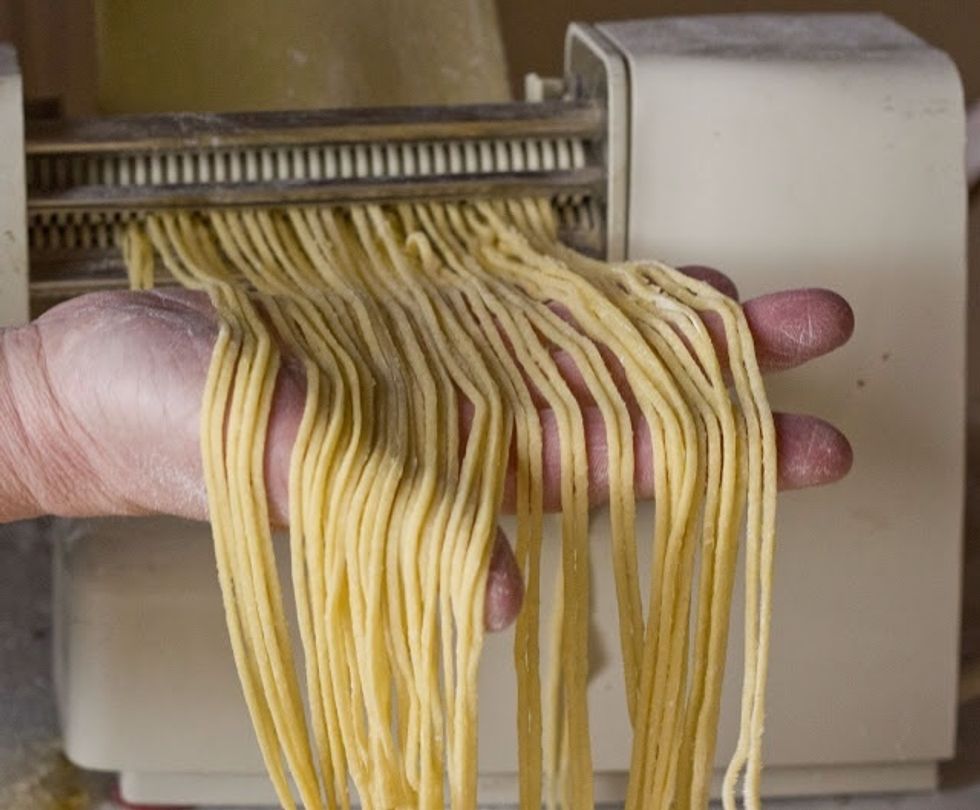 When the dough begins to emerge in strips. Lightly flour it, and hang it on a pasta drying rack.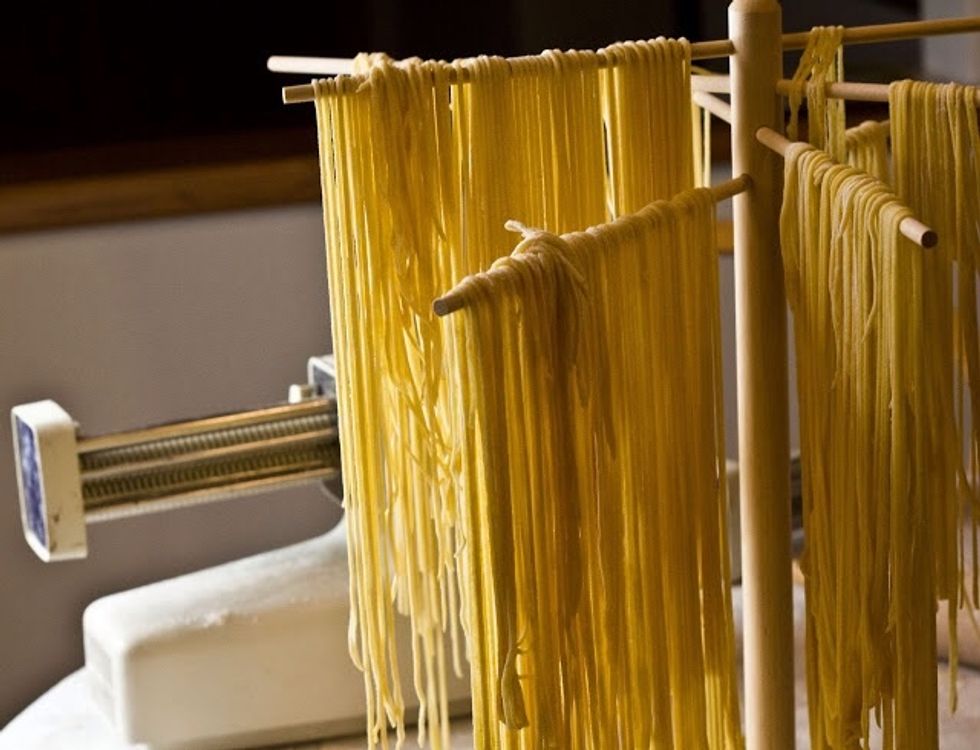 There it is! Fresh pasta! Homemade!
Let the pasta dry for a bit then fill a pot with lightly salted water. When it boils, drop the pasta in. When it floats to the top it's done. This takes about 2 to 3 minutes.
Add on the sauce and serve it up.
3.0c Semolina flour
1.0tsp Salt
4.0 Eggs
4.0Tbsp Olive oil
Kathy Gori
Screenwriter, long time Indian cook, lover of Indian foods, Saturday morning Cartoon voice. For more recipes visit my website www.thecolorsofindiancooking.com