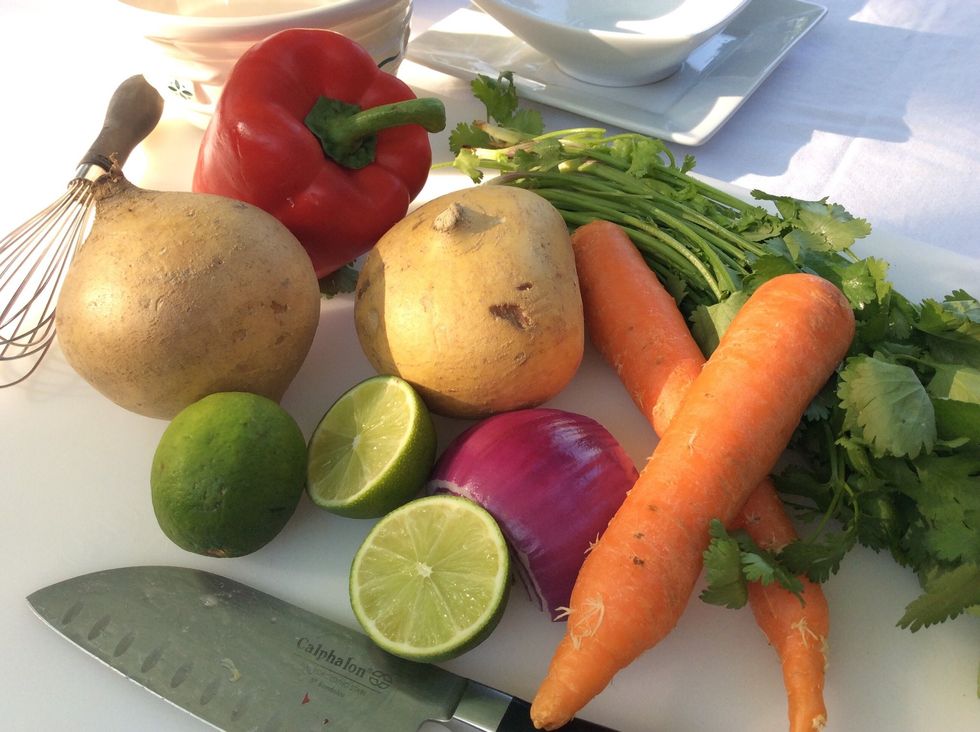 Gathered fresh beautiful produce.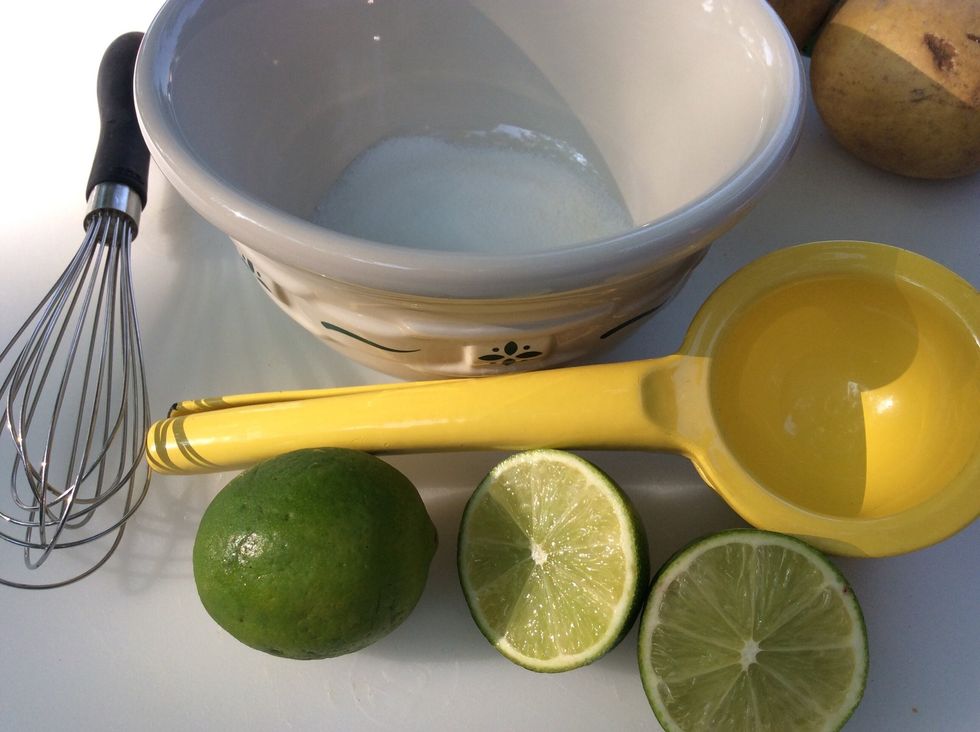 In the bowl; 3 - 4 tablespoons of sugar.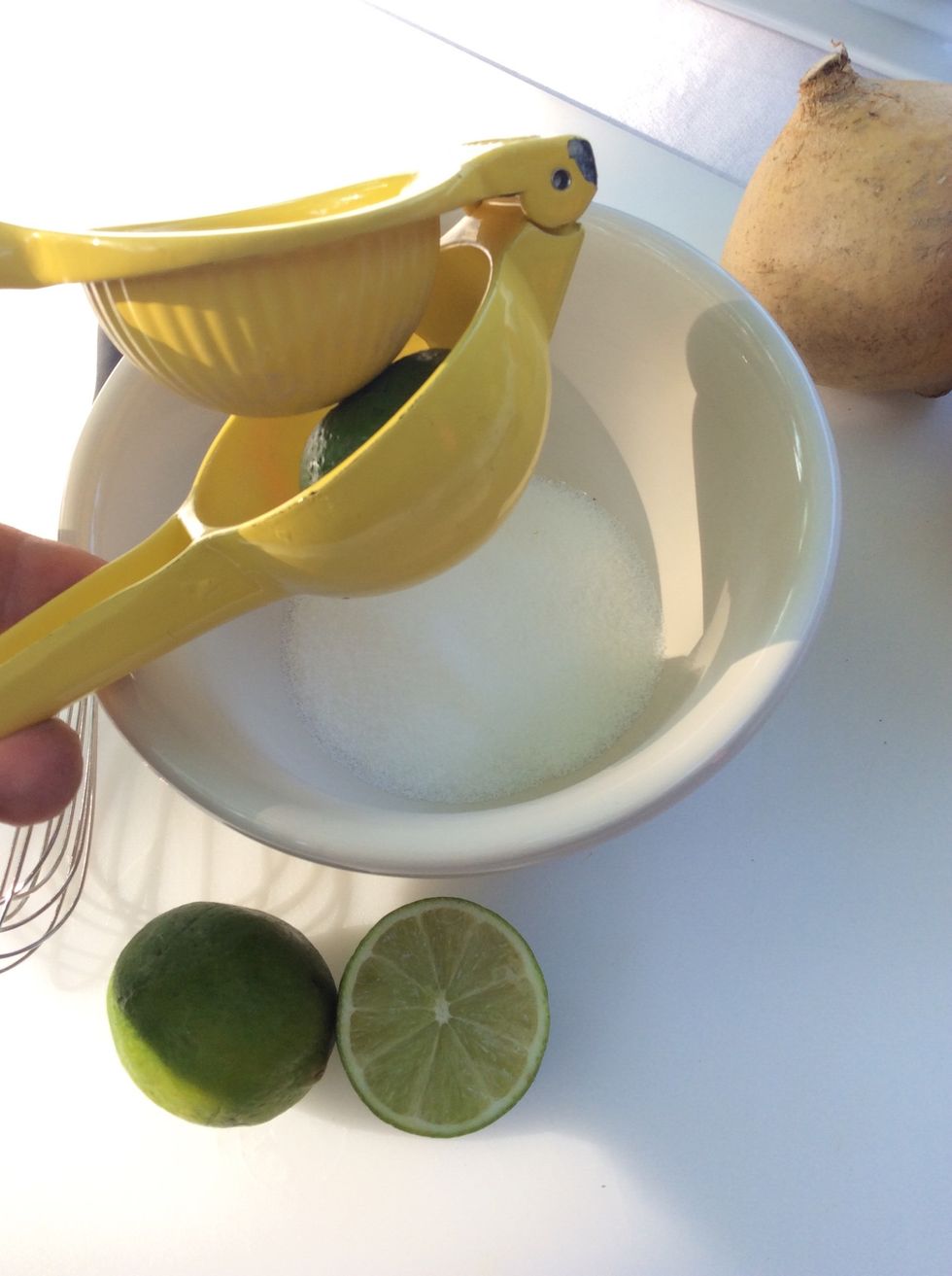 Squeeze the juice from 2 limes, or more if need to yield 1/4 cup of fresh lime juice.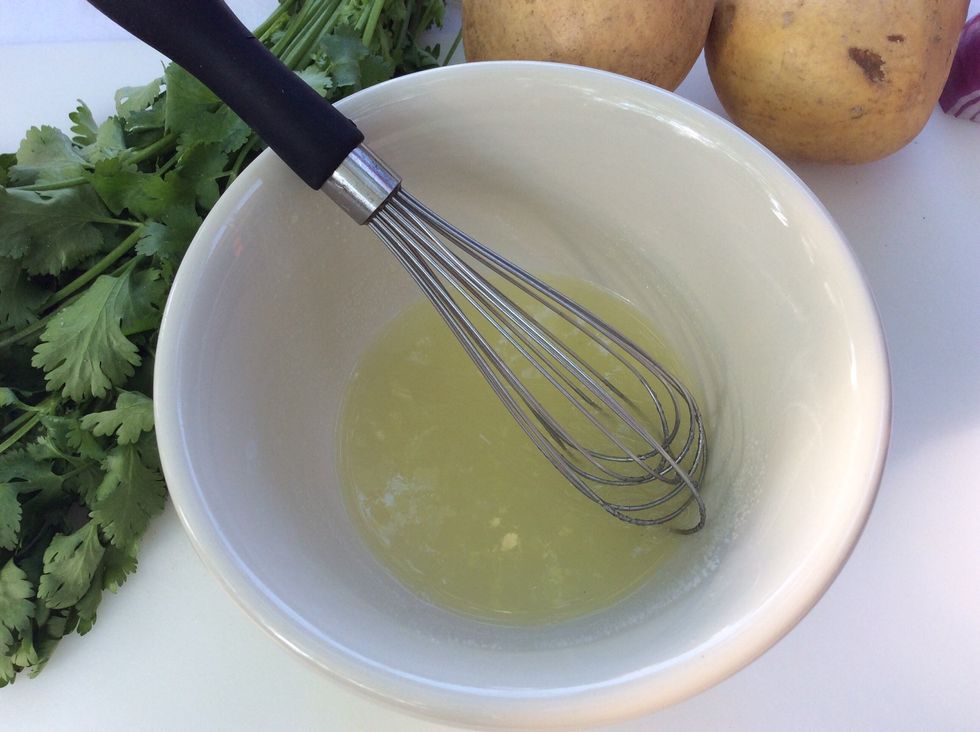 Stir lime juice and sugar together. Stir often to dissolve the sugar while preparing the rest of the vegetables for this salad.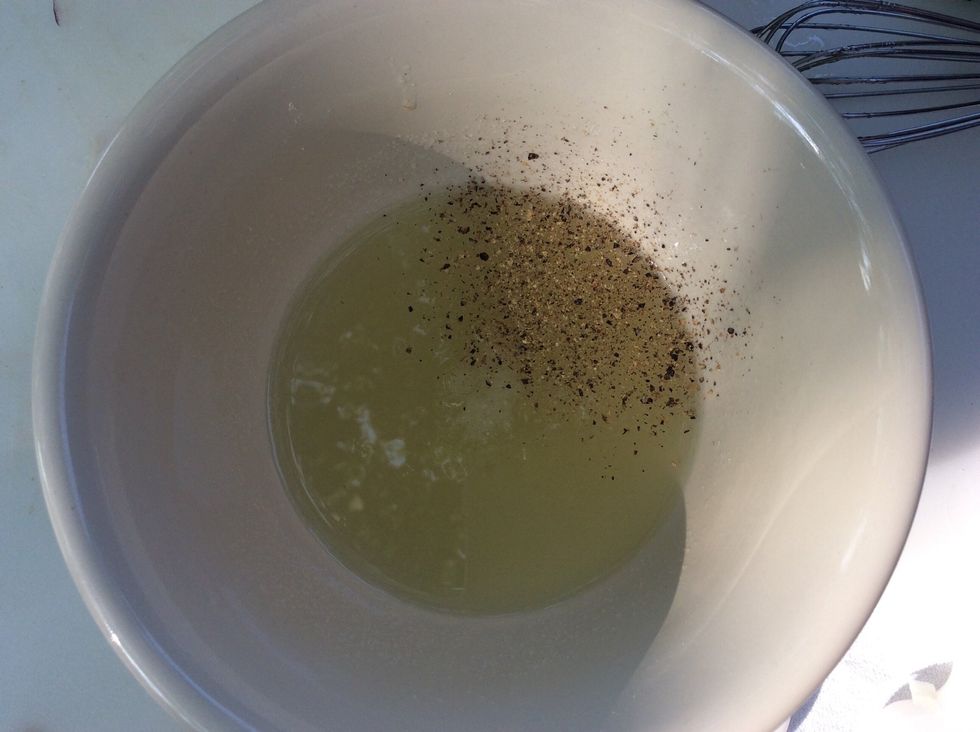 Add salt and fresh ground pepper to taste. Stir and set aside.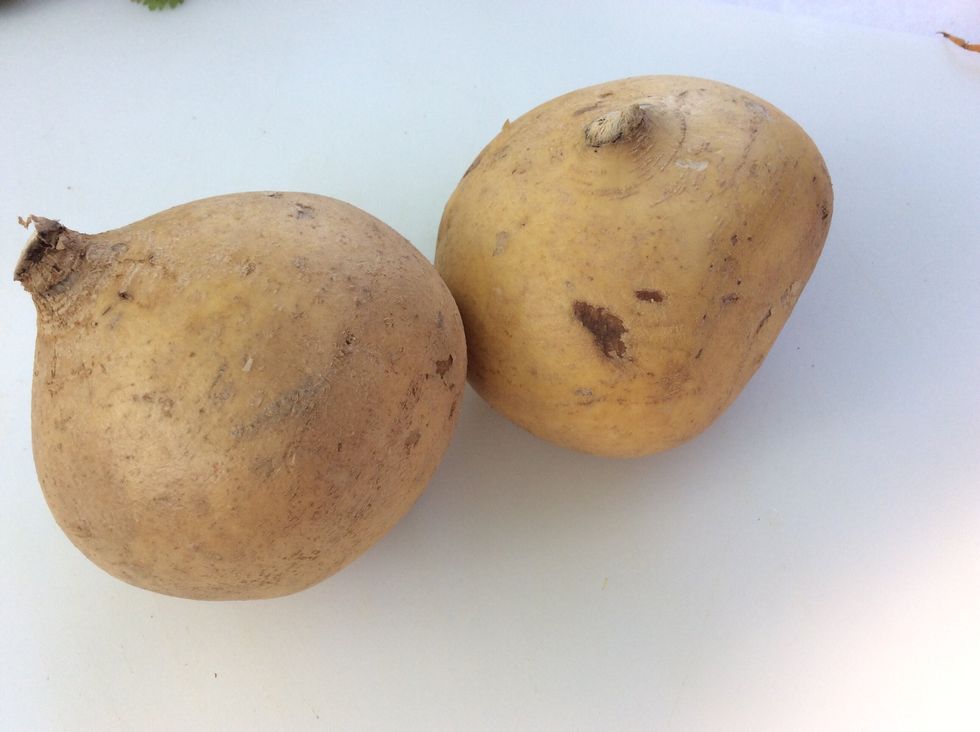 Jicama - A round root vegetable with origins from Mexico. Pronounced; "hee cama". Aka, the Mexican yam bean or Mexican turnip. Usually eaten raw, crisp white texture that resembles raw potato or pear.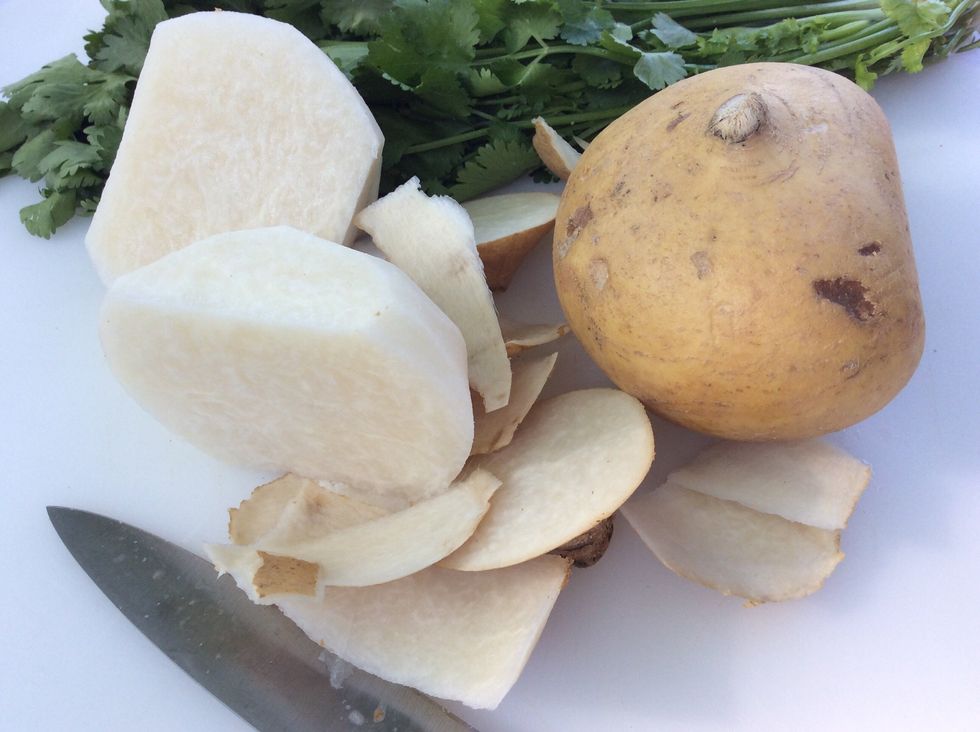 Peel jicama like a potato and cut into halves. Pictured here are 2 jicamas, but for this guide I used 3. Unlike potatoes, jicama does not turn brown after being cut and peeled.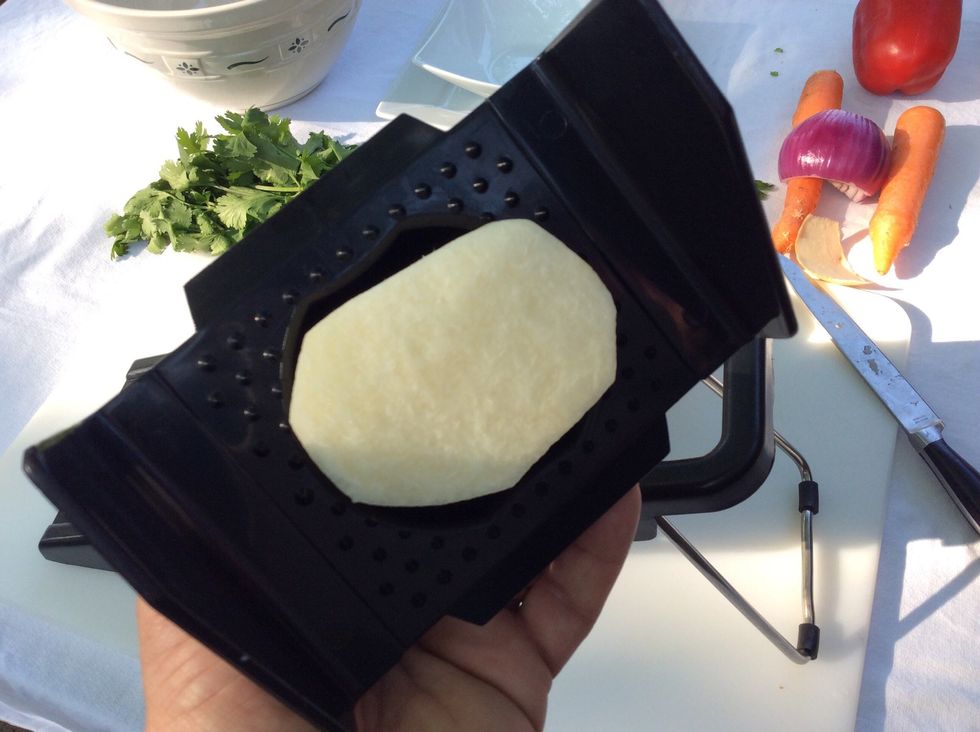 I used a mandolin to julienne the jicama and to thinly slice the red onion. Follow the manufacturer's instructions for your mandolin.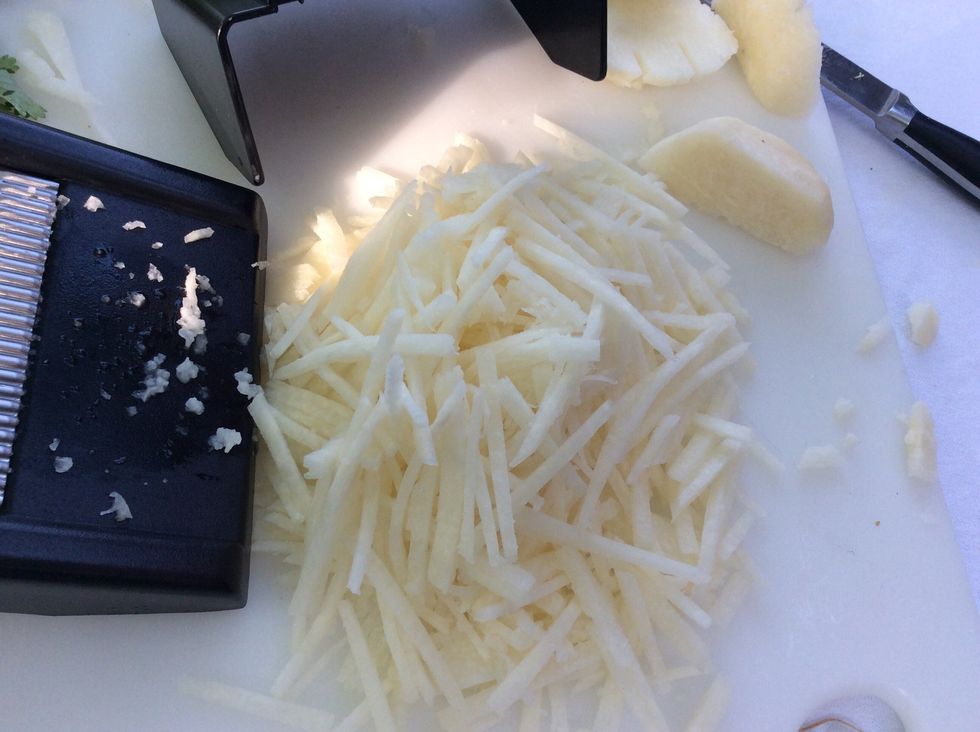 Julienned beautifully, like tiny little matchsticks. If not using a mandolin, some food processors are equipped with this attachment. Also, a box grater will do just fine.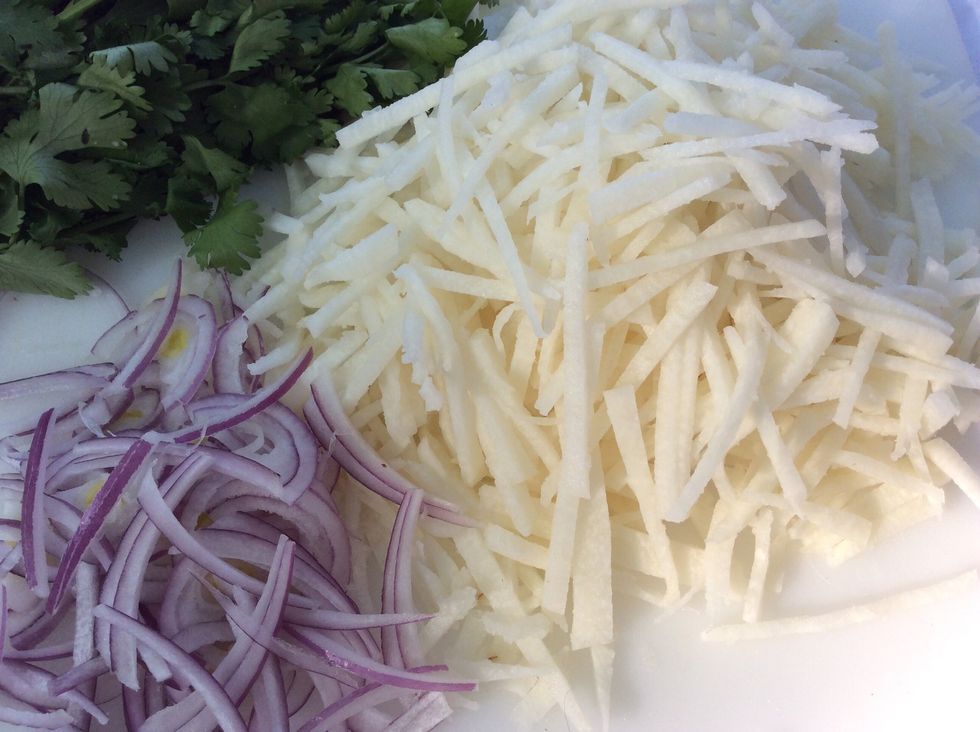 Three julienned jicama and a half red onion, thinly sliced.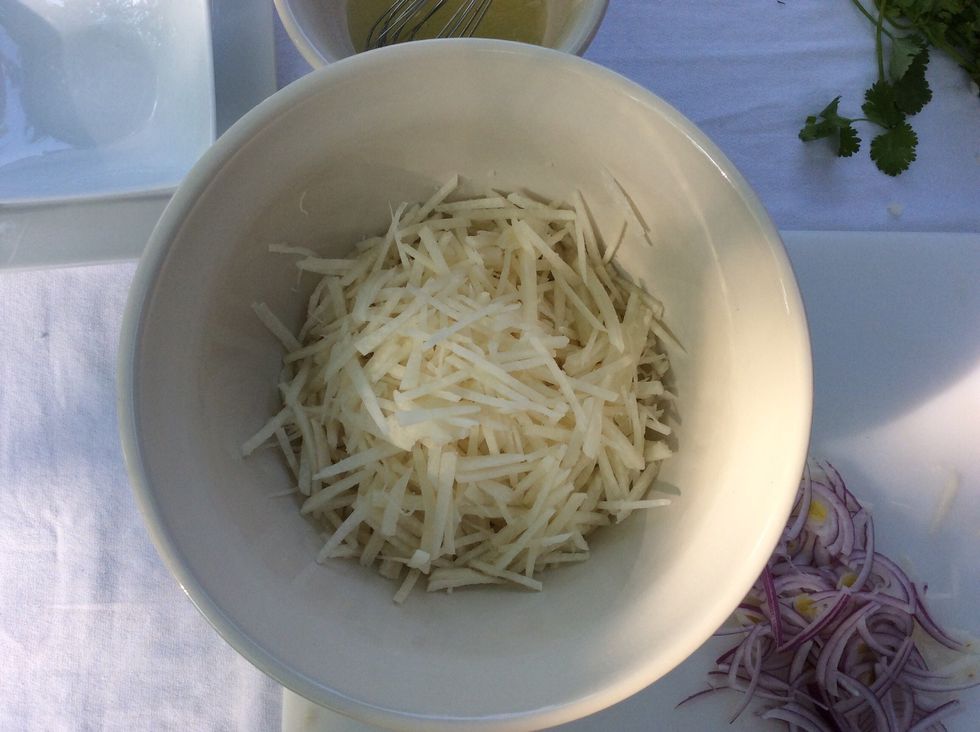 In a large bowl add the three julienned jicama.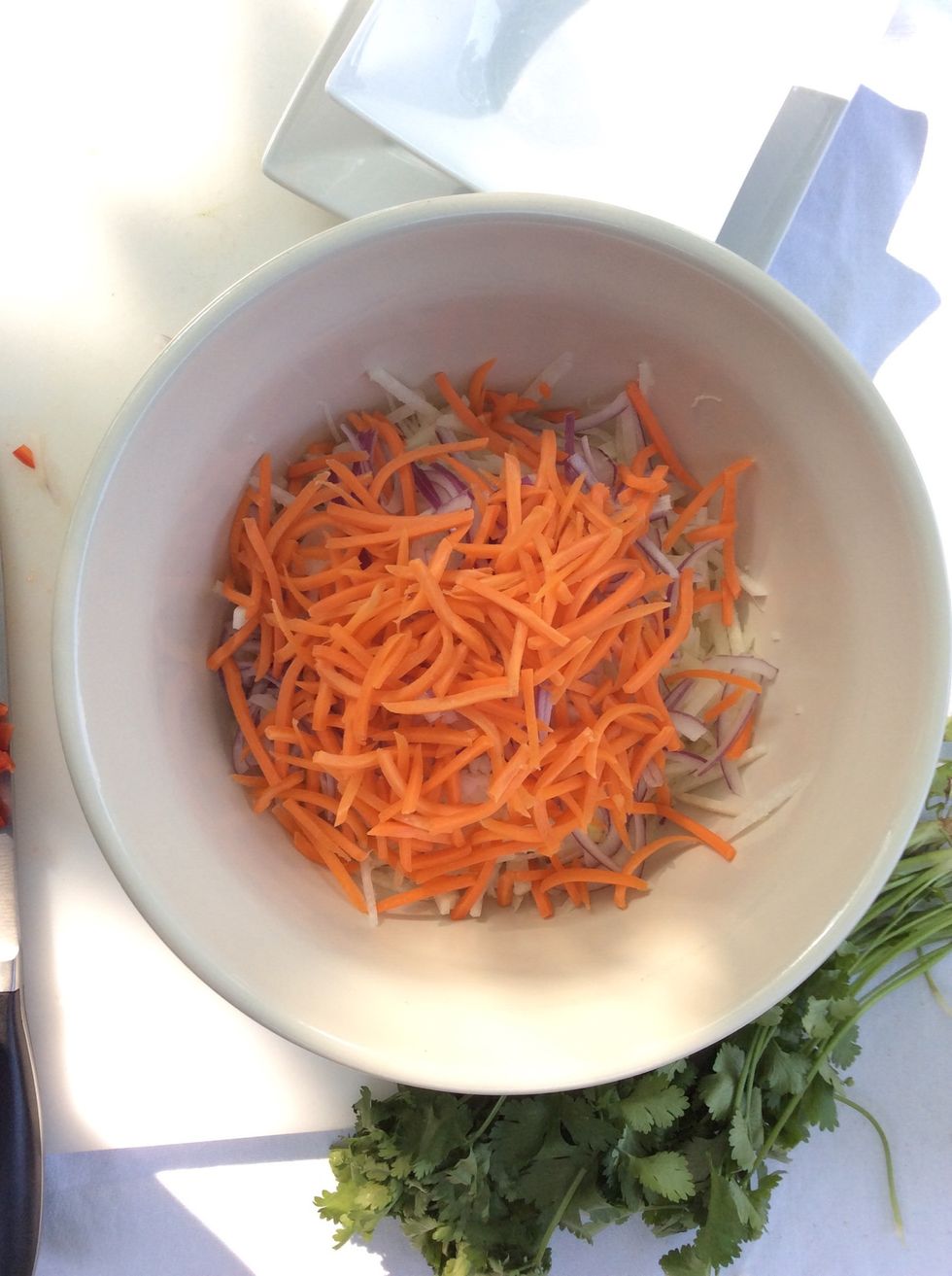 Add the sliced onion and a 1/2 cup matchstick carrots. The carrots can be purchased as matchsticks or sliced on the mandolin as well.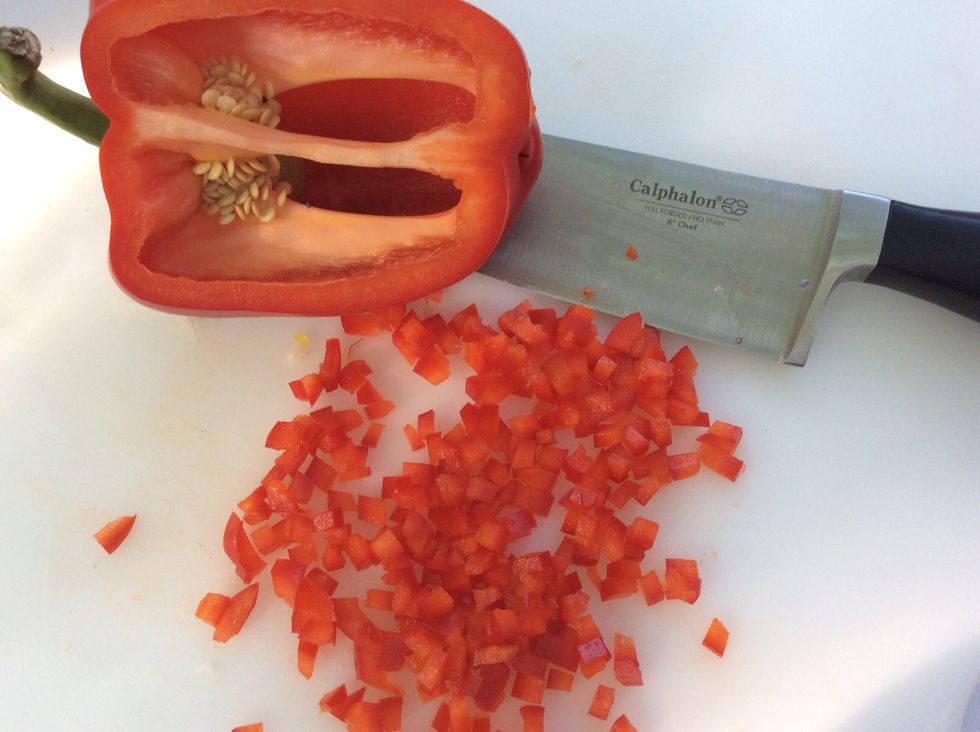 Finely dice or brunoise (first, making a julienne cut then giving a 1/4 turn and dice again yielding a 1/8-inch dice) a 1/4 of the the red pepper.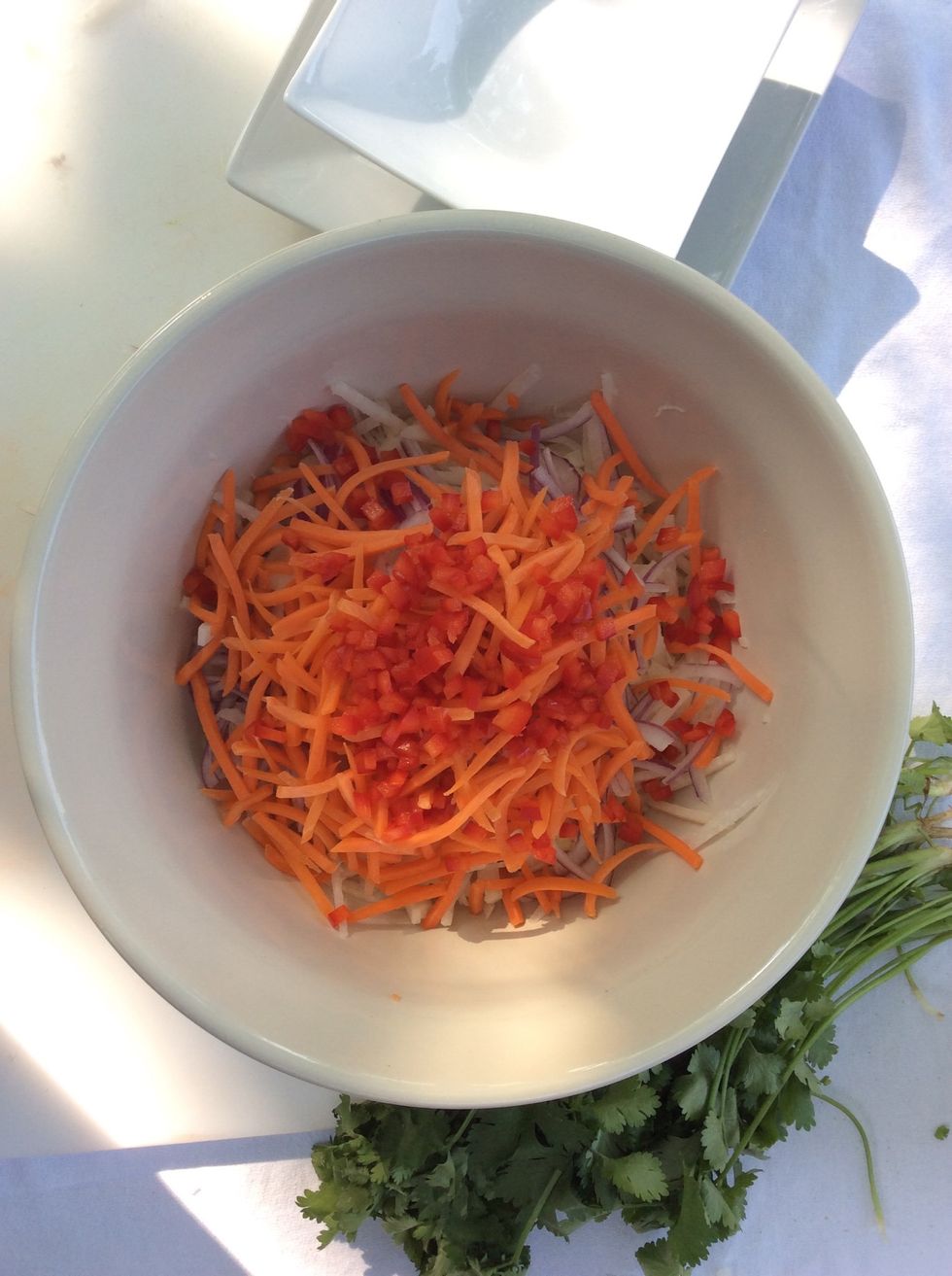 Add the the diced pepper, and give the whole bowl a quick stir.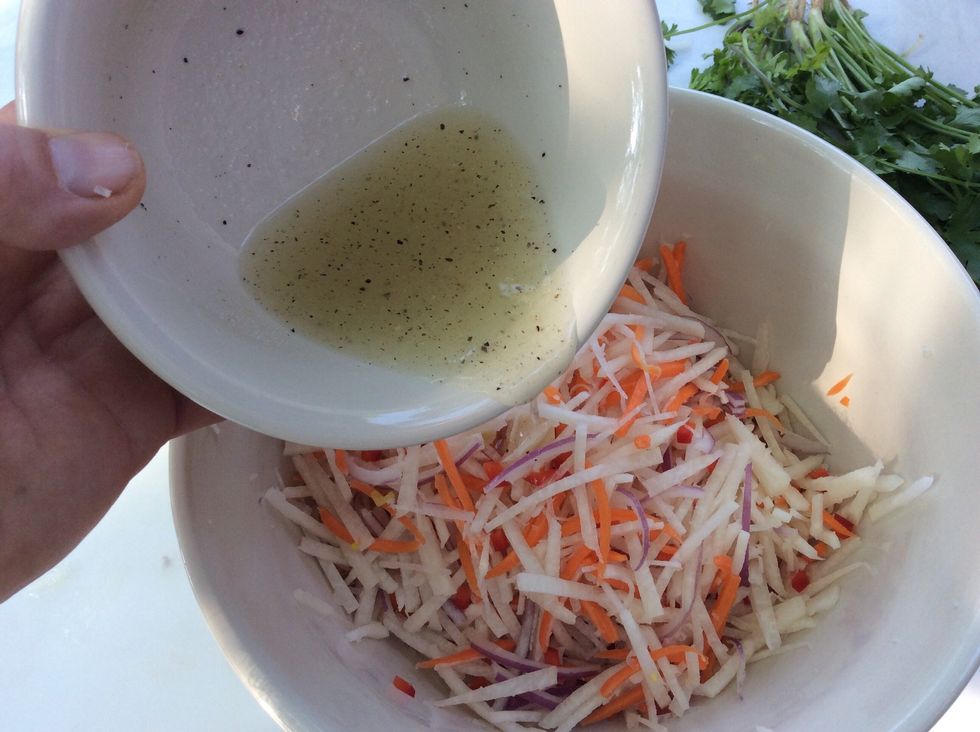 Add the lime juice vinaigrette and give it another stir. Almost done.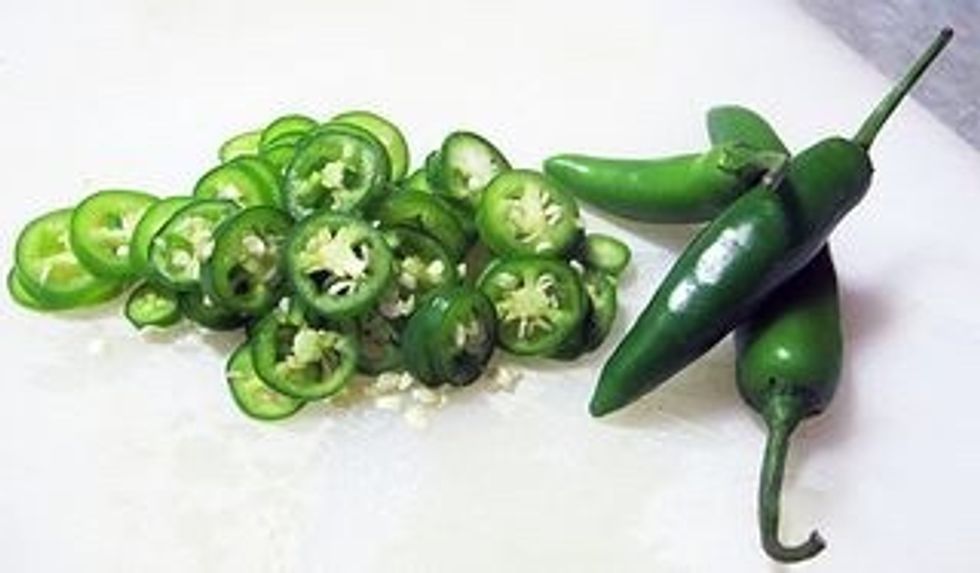 *Optional - to add a little kick to this salad, add one slice jalapeño.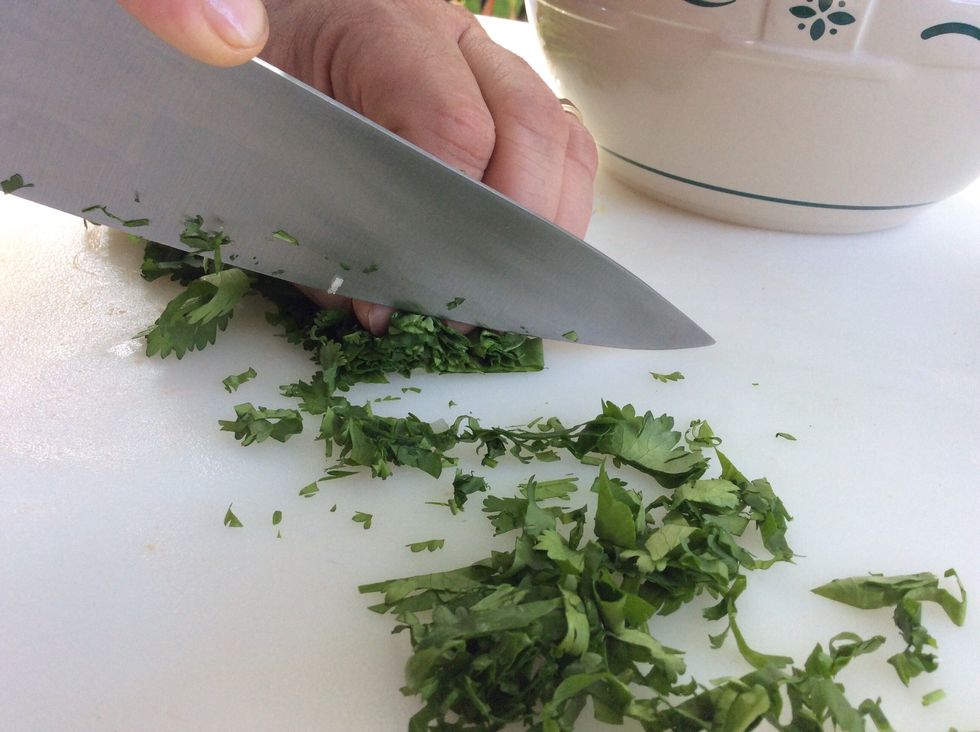 Finely chop about a half a cup of fresh cilantro. Remember to tuck those fingers in when slicing anything.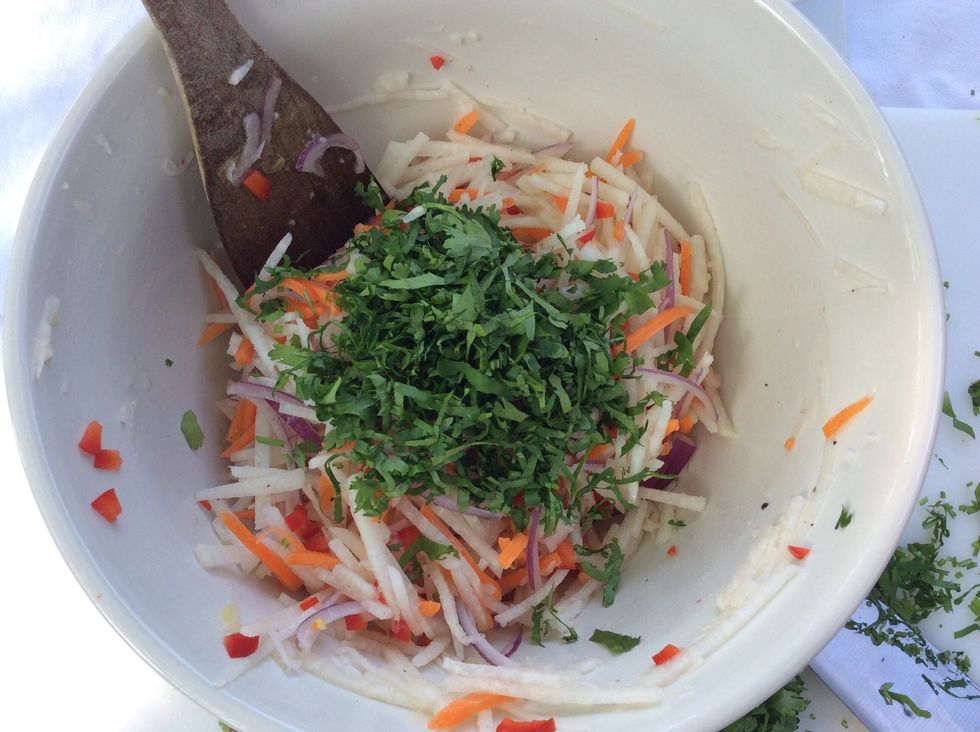 Add cilantro to the bowl and give it another light toss. Your ready to serve.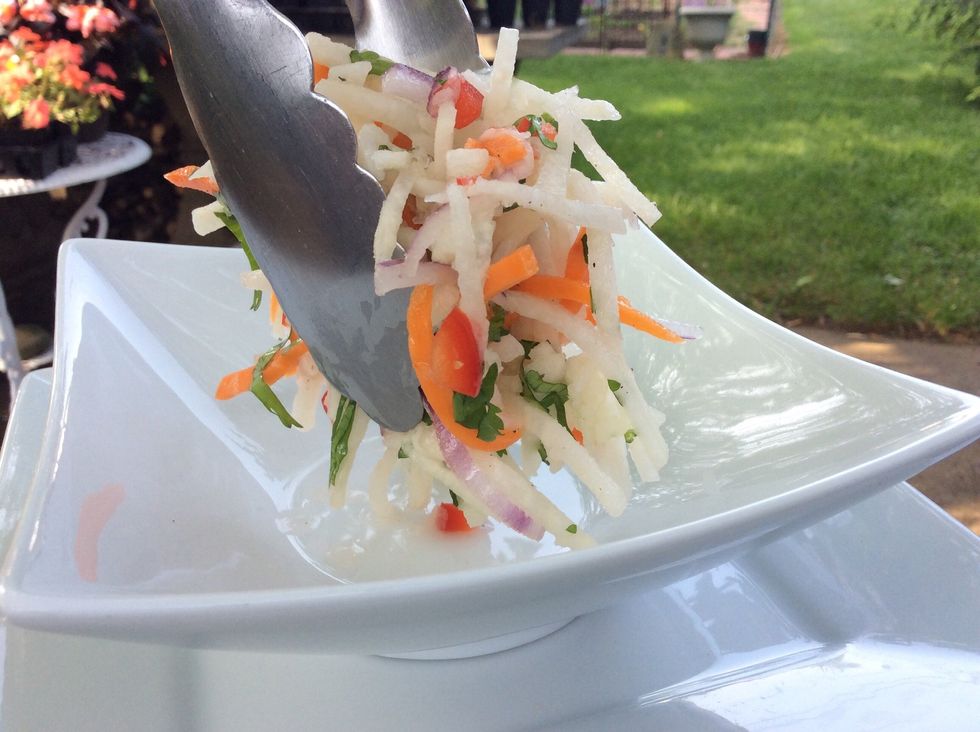 Beautiful.
Colorful. Light and flavorful. Crisp crunchy vegetables. Quick and simple are what makes this sweet and citrusy salad a refreshing side to any summer picnic. Enjoy!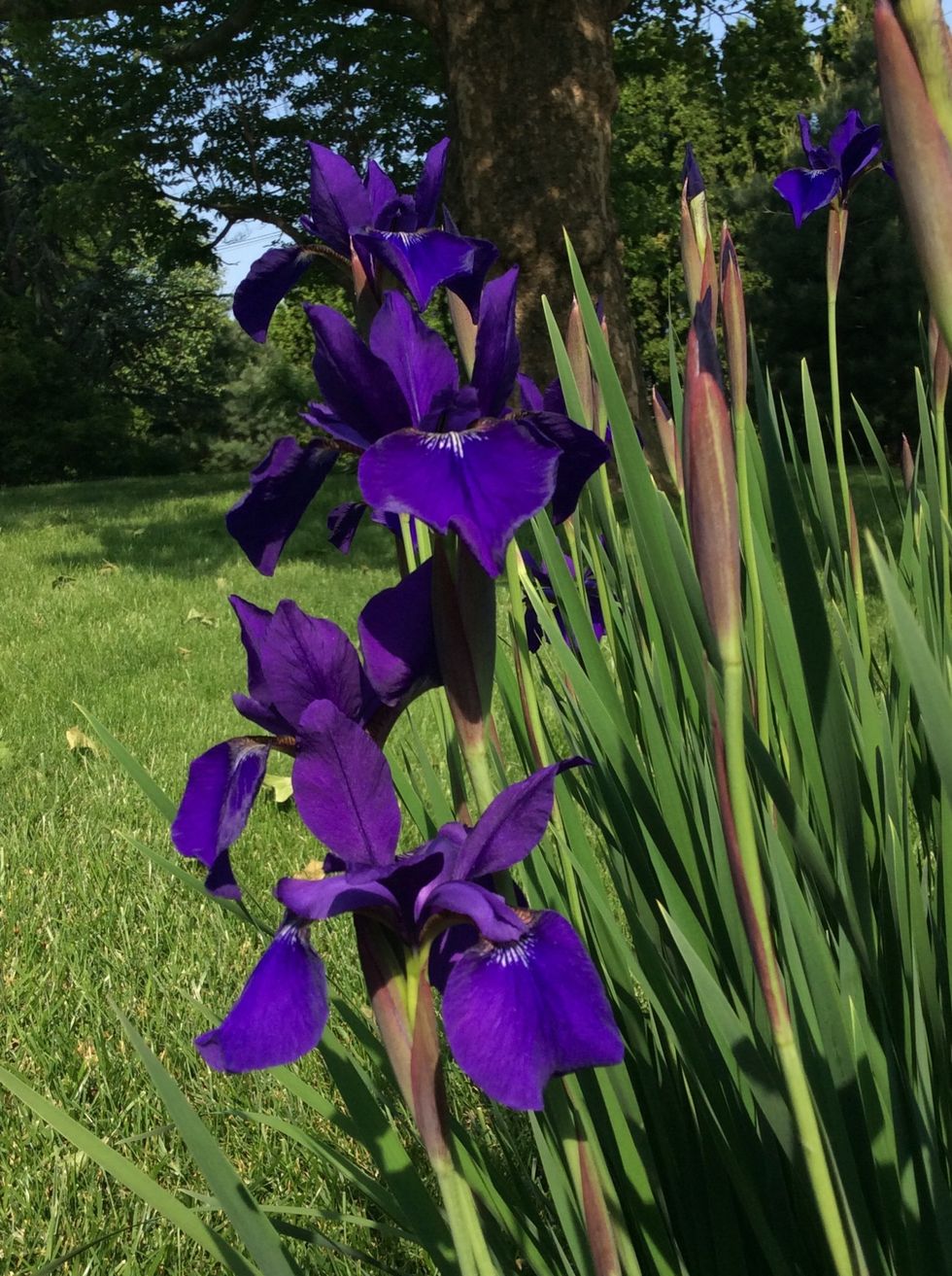 Thank you for taking the time to view another one of my guides. I hope that you remember to like this guide and take a few minutes to check out some of my other many guides here on Snapguide. Enjoy ❤️
3.0 Fresh jicama, peeled, halved and julienned
1/2c Matchstick carrots
1/2 Red onion, thinly sliced
1/4 Red pepper
2.0 Limes juiced, or 1/4 cup of juice
Salt and pepper to taste
1.0 Optional* - 1 jalapeno thinly sliced
3.0Tbsp Sugar
1/2c Fresh chopped cilantro
Mandolin
Joseph Feiertag
A career pastry chef. My favorite dessert is creme brûlée. I love making anything with chocolate, blueberries, maple syrup or anything flavored with bourbon!
Northeast, Pennsylvania USA