How to make fresh ginger mint tea
Ginger tea has many health benefits like aiding nausea or head aches. It also tastes great too!
251
start heating up some water, put as much water as you want tea. i'm only making a cup for myself at the moment.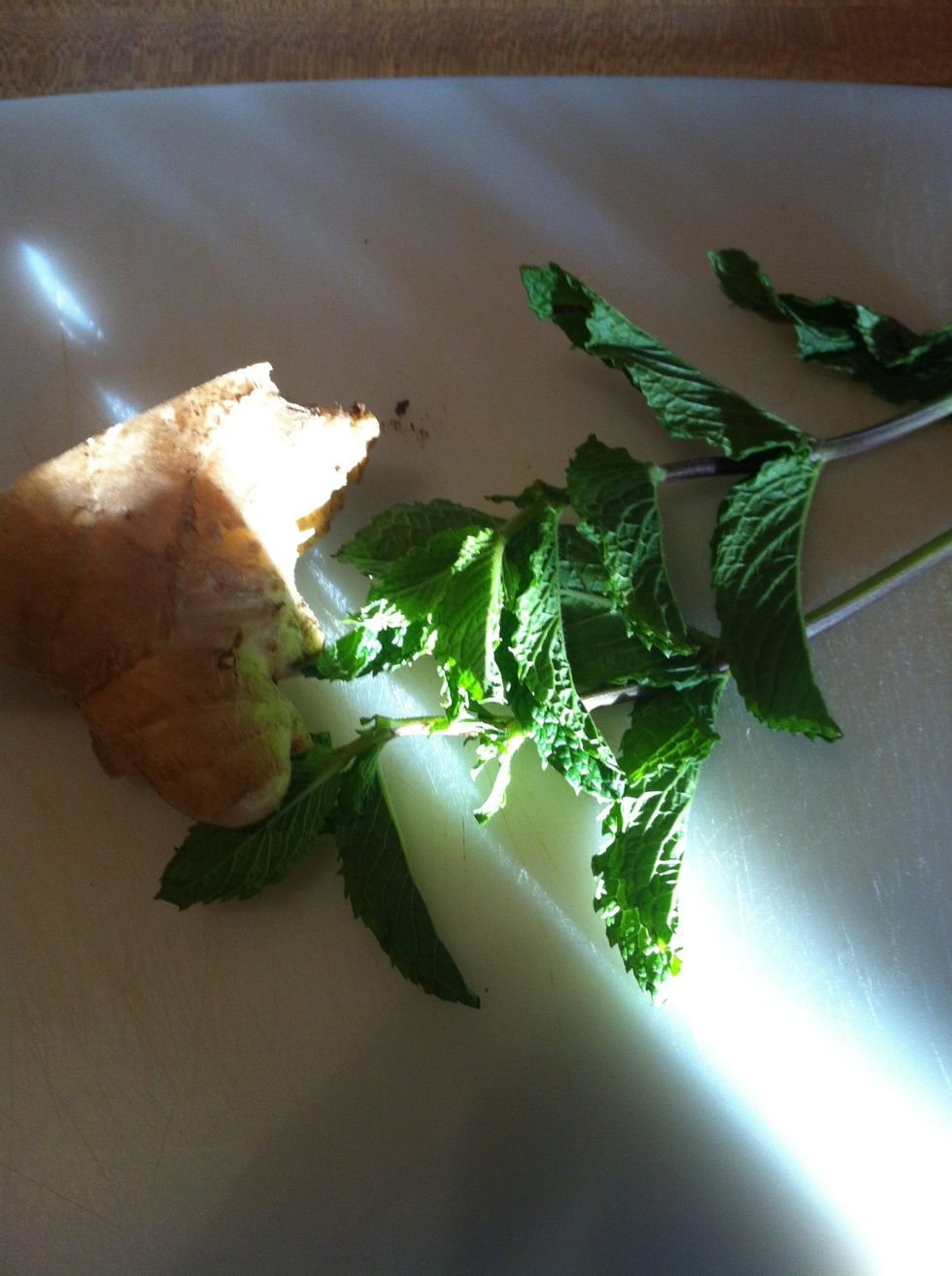 grab your ginger and fresh mint 😃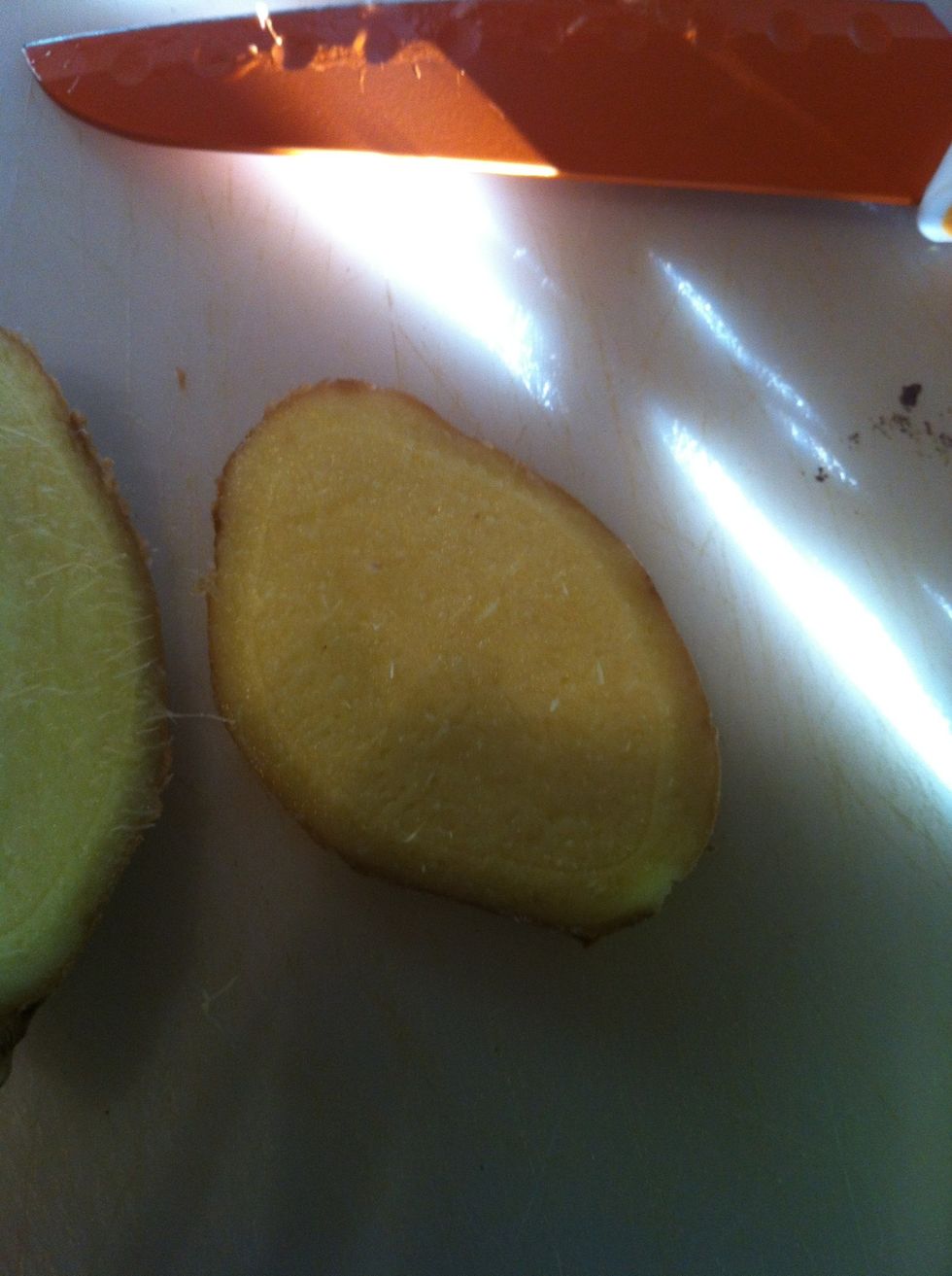 cut out one slice.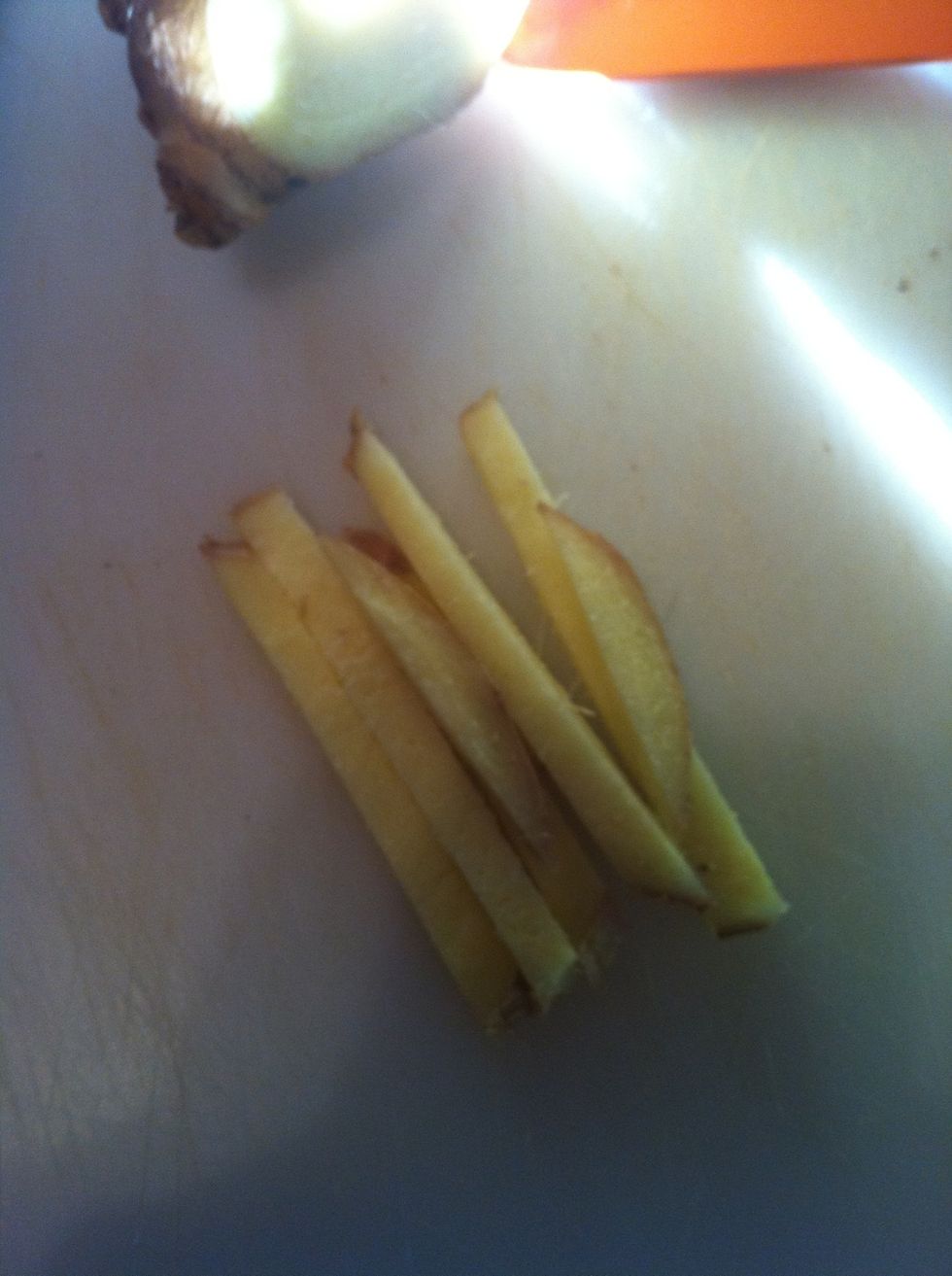 from that make thin slices.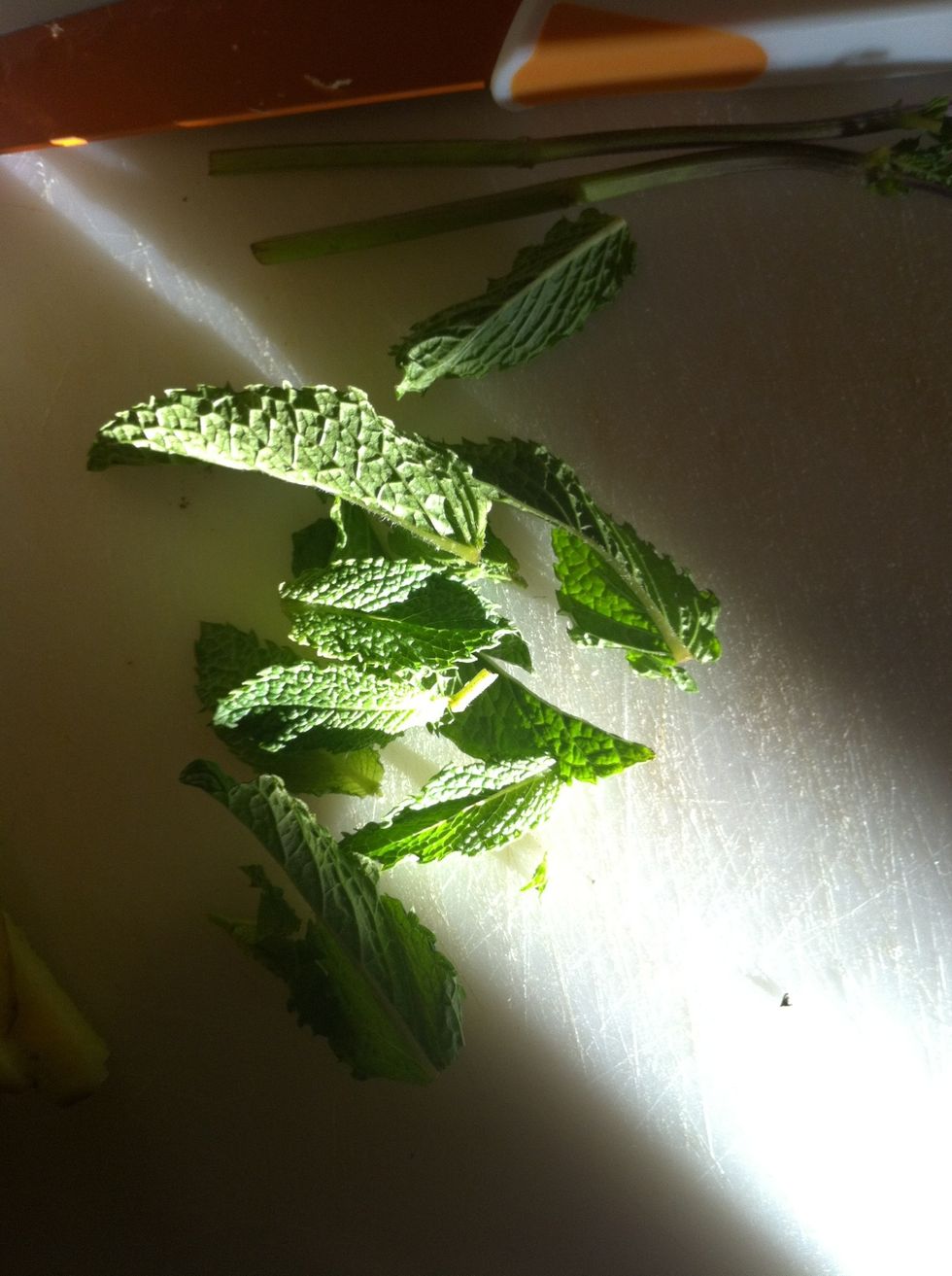 pull off the mint leaves. the bigger ones you can throw into the boiling water, the rest you can put into your cup 🍃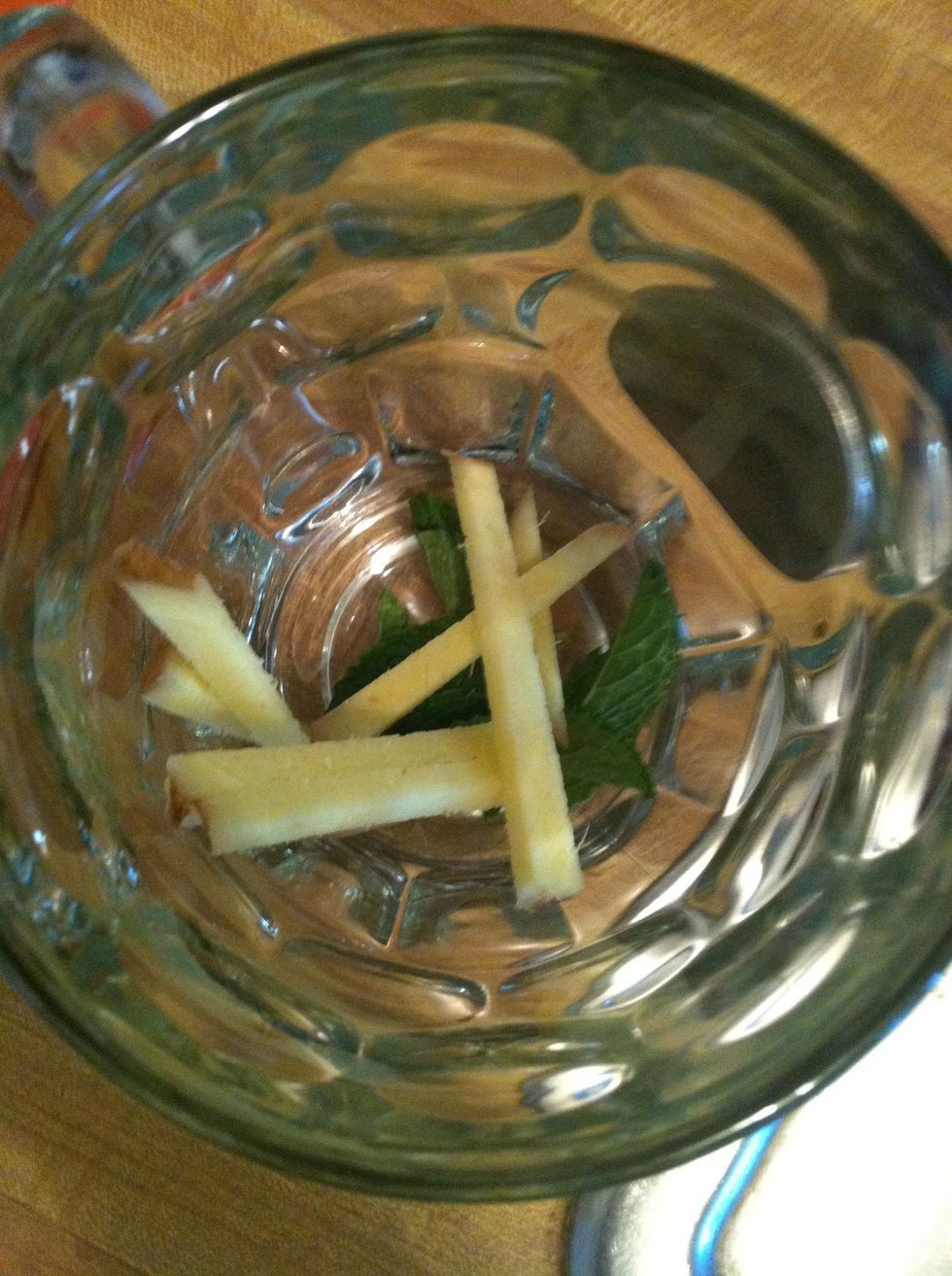 go ahead and put your slices & smaller mint leaves in le cup and set aside.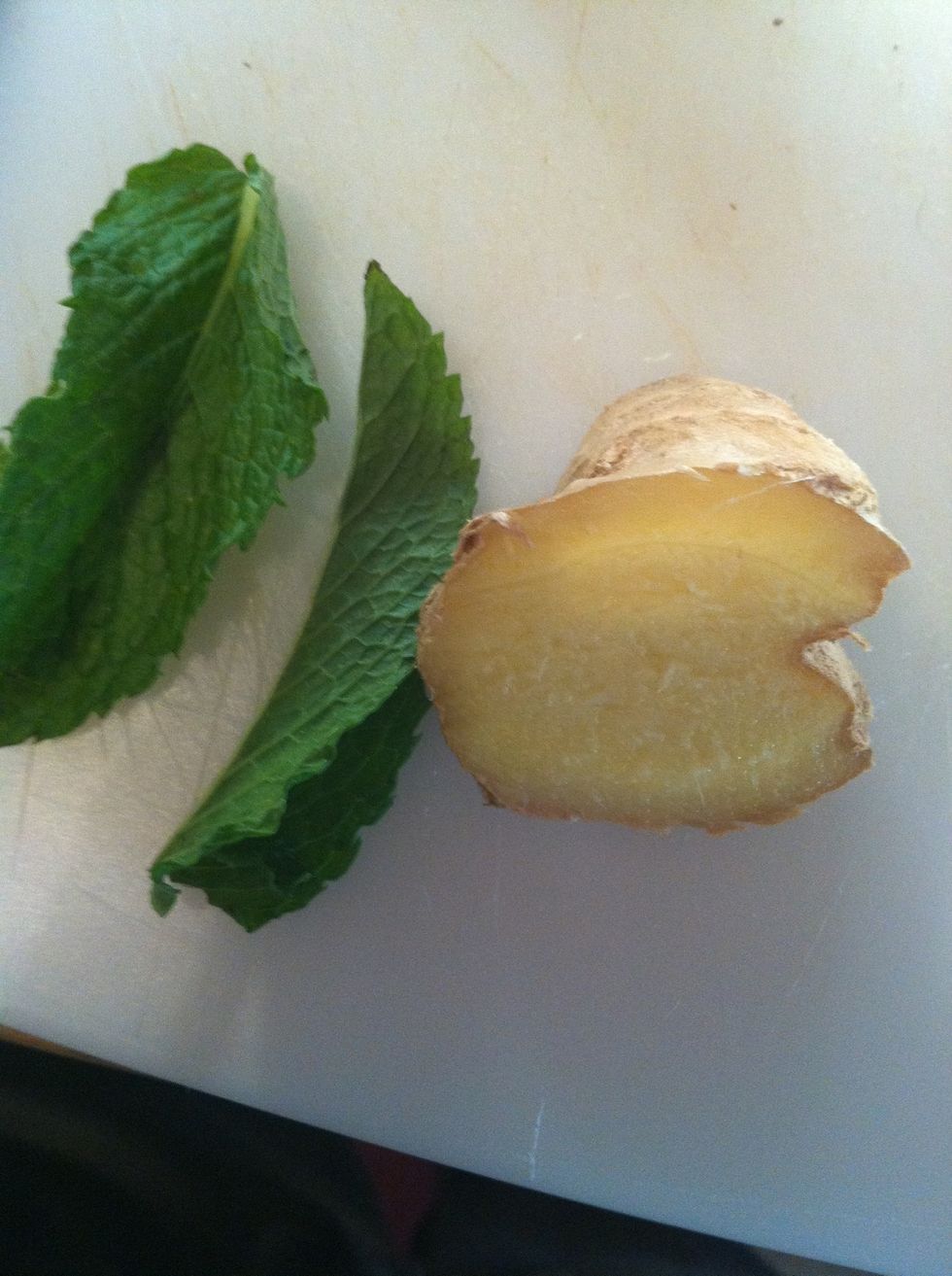 for the rest of the ginger & mint you can throw in the boiling water and let simmer for at least 8 to 10 minutes.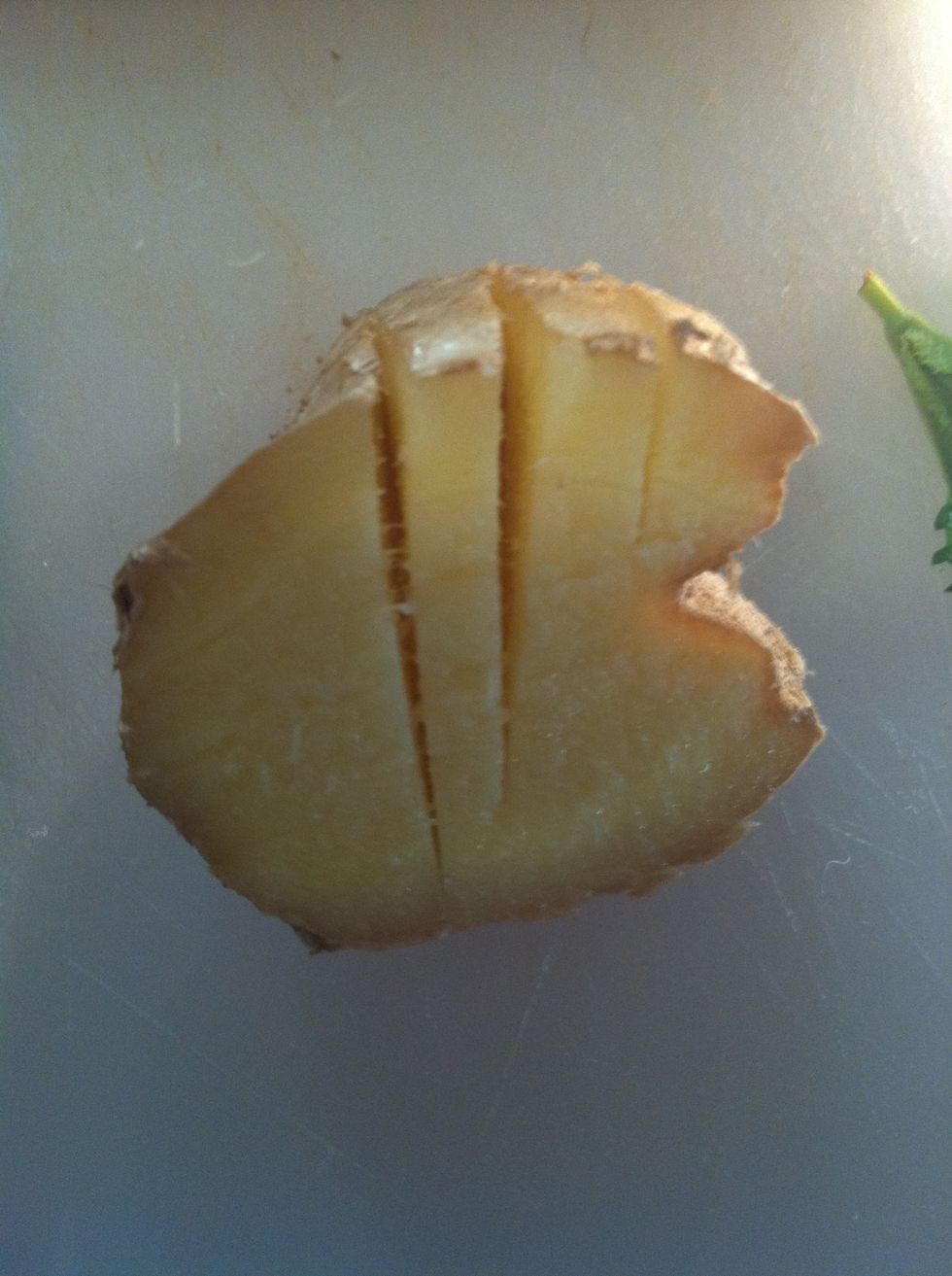 you can cut some slices in the ginger but not all the way through.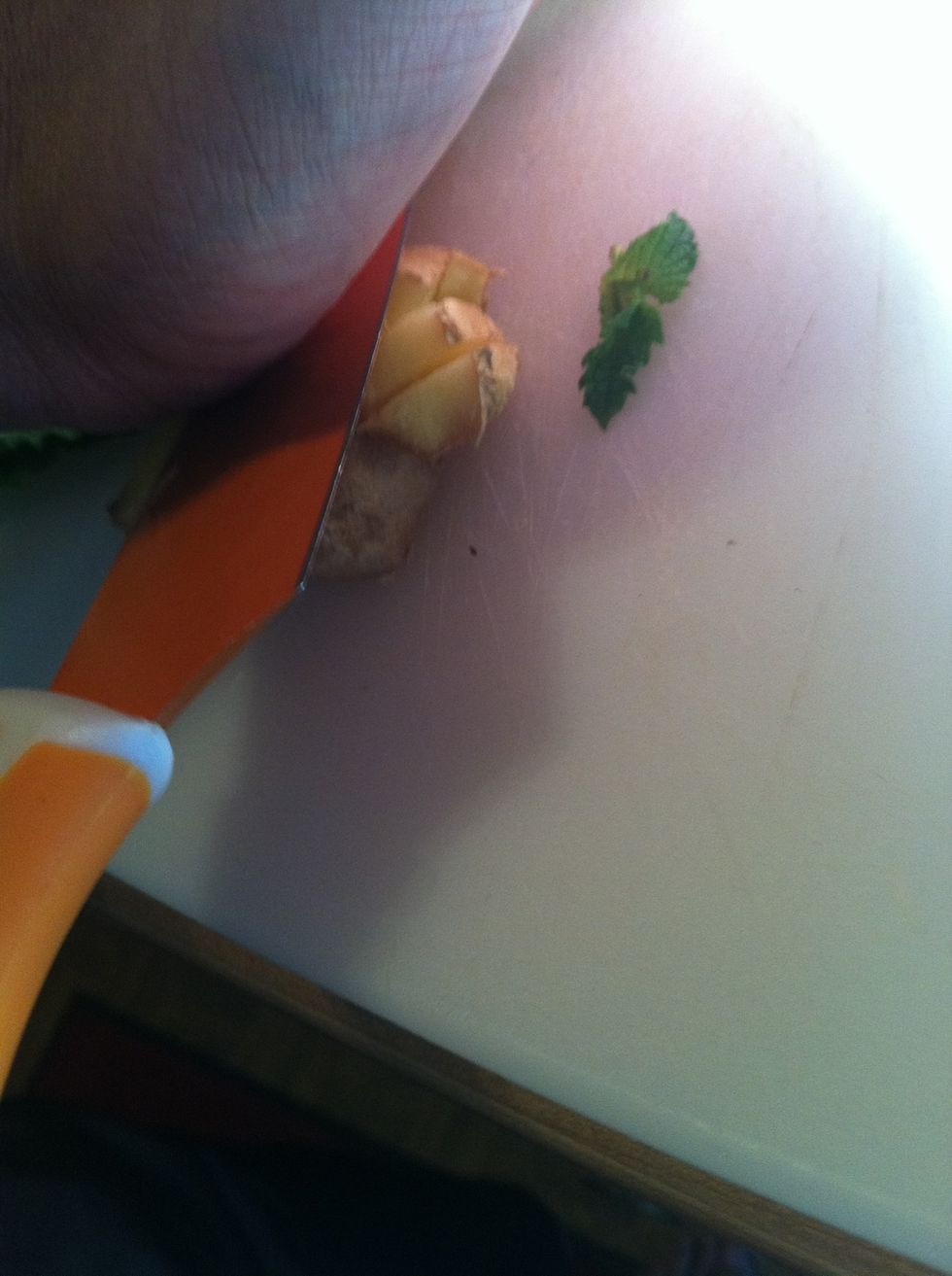 and then crush it with your knife so the juices come out.
throw the remaining ginger & mint in the boiling water. let simmer and then go ahead and pour your water into your cup. let it steep until its not too hot to drink! sweeten with honey if you like. 😃
voila!
if youre sick its a good idea to squeeze a little lemon in there as well. enjoy! 😄
fresh ginger
fresh mint
hot water